Some are new and some have been lighting up our screens and our smiles since 2012, but all YouTubers we subscribe to have a special place in our hearts. I've been a big fan of YouTubers since I was a wee little writer in university, and one thing that's always been popular since YouTube kicked off has been buying up the merch of your favorite online celebs.
If you're trying to buy merch from your favorite YouTuber or want to gift a fan something you know they'll love, keep reading to check out my best YouTuber merch ideas.
Bottom Line Upfront
As a massive nerd and mother of kids who love Youtube (my son's even a budding Youtuber who just launched his own gaming channel), I'm no stranger to Youtuber merch. We love the FGTeeV graphic novels and Unspeakable's t-shirts. But I have to say, It's Funneh/The Krew has some of the best quality merchandise. The fabric used for the apparel is thick and soft, the stitching is great.
Top 3 Picks
In my opnion, here are some of the best and most creative merch pieces I've found in the endless sea of YouTuber merch. I encourage you to check these out before jumping in and adding everything to your cart.
Who Are the Best YouTubers to Be Watching?
Though this is a highly volatile question, these are some of the best YouTubers by view count. I know that numbers aren't everything, but since I don't want to include my niche interests in this list, I'm going by general popularity. Read through, and you might find someone you've never checked out before who makes the content you're a fan of.
Mr. Beast: He's mostly known for gaming, but he's been known to throw out reaction videos to TikToks here and there. As his name implies, Mr. Beast is loud, brash, and also downright hilarious at times.
Pewdiepie: This Swedish dude was the lord of comedic YouTube gaming channels before it was cool. He's the most popular YouTuber on the list by far.
FGTeev: If you want a gaming channel to watch with your kid that doesn't feature sex jokes after violent outrage after sexist comments, check this one out. On this channel, a dad plays video games with his kids, and they're pretty hilarious even without relying on jokes that belong in 2012.
Unspeakable Games: Here's another kid-friendly YouTuber! Unspeakable posts funny gaming content even the youngest members of your family could enjoy.
It's Funneh/The Krew: This group of gamers from Canada are all siblings. Through cute, chibi-like animated characters, they review and walk you through games. My daughter is a massive fan and I just got some merch for her upcoming birthday that I'll share some pics of.
Preston Playz: Preston's all about Minecraft. If you like you funny Minecraft videos, this guy makes them for a living (and has done very well for himself.). We also enjoy his crazy videos of him and his crew destroying things in the warehouse.
TheOdd1sOut: This guy makes hilarious and sometimes sentimental animated videos about his life and the thoughts he has throughout the journey. He's been a massive inspiration to my daughter who's an artist and budding animator.
Dude Perfect: Get ready for a trick shot team! The guys from Dude Perfect make throwing basketballs look so easy.
Zach King: This guy is pretty unique, because instead of posting gaming content or funny videos, Zach posts magic trick vids. Seeing people's reactions to his larger-than-life tricks is fascinating.
Jaiden Animations: Jaiden is a thought-provoking and hilarious high-profile animator. Her content has shifted over the years from being about her life experiences to detailing her experiences with video games like Pokemon and Mario.
Liza Koshy: Liza's raw, funny content about her life has made her a YouTube star. She makes some of the best vlogs and skits.
David Dobrik: Originally a Vine Star, David switched to YouTube where he could make longer content with his friends.
Vanoss Gaming: This gamer YouTuber/DJ/music producer does it all! His commentary on games has allowed his personality to shine and capture the masses' attention.
Markiplier: Markiplier used to be a gaming channel exclusively, but now he makes all kinds of funny content. His Try Not to Laugh videos have gotten a crazy number of views.
DanTDM: Not to overload you with gamers, but DanTDM is a funny guy. He's made a name for himself playing games like Pokemon, Roblox, and Minecraft.
Smosh: An oldie but a goodie, the guys from Smosh have shifted from making funny skits to making funny gaming videos.
Ninja: You can find this popular gamer on YouTube and Twitch. If you like Halo, you've got to check him out.
Jacksepticeye: This Irish vlogger and gamer has us all in tears with laughter. Games like Among Us and Fortnight are some of his top-played games. We love his accent.
What Type of Merch Do YouTubers Sell?
Before I show you some of the best merch from every YouTuber I just talked about, let's go over what you can expect to see on someone's store page. Pretty much every YouTuber's store is going to have some combination of this assortment of products.
There are usually a few miscellaneous items like plushies here and there or maybe some coasters or a bottle opener, but these types of merch are what you can expect from everyone.
Apparel: Are you even famous if you don't stamp your face/logo/username on shirts? The answer is no. Almost every YouTuber I'm talking about has a collection of shirts, hoodies, jackets, pants, and even some shoes that fans like us are going to eat right up like it's a new TikTok trend.
Phone Cases: Most people these days carry a smartphone, so how about we capitalize on that? At least, I assume that's what all my favorite YouTubers were thinking. Regardless, phone cases tell the world a little bit about who you are, so why not claim your title as a Preston Plays fan for all to see?
Stickers: Welcome to the cheapest option on the list. If you're dying to have some merch but you're a little low on coin right now, you can always buy stickers.
Pins: This is going to be your second-cheapest option (unless it's made of enamel.) I think pins provide a fun way to spruce up backpacks, purses, suitcases, jackets, and lanyards. They add your personality and interests into whatever you're toting around.
Mugs: If you're a coffee or tea lover, or if you're buying a gift for one, go with a mug. Mugs are gifts that have the potential to last for decades, and who says I wouldn't still want to be looking at Markiplier when I'm 50?
Posters – Posters are fun if you've got free wall space and need to add some pizazz to it. YouTuber posters usually feature anything from quotes the fandom likes to pictures of the person or their avatar to a photo of something iconic from a video.
Bags and Backpacks – While perhaps the most expensive items on the list, they're also my favorite. Bags and backpacks as statement pieces give new life to an outfit. YouTubers usually carry bold designs, so get ready to embrace loud graphics and bright colors.
The Best YouTuber Merch From 18 YouTubers
Now that you know who all the best YouTubers are, let's get to the reason you're all here: to check out the best merch YouTubers have to offer.
Everything I've listed out here has been pulled from the YouTubers' personal store pages, so it's all official merchandise. I dunno about you, but I like to know that my money is going to the creator I'm a fan of and not some random company. With that, let's get started!
Mr. Beast
Tees
Hoodies
Headwear
Digital gear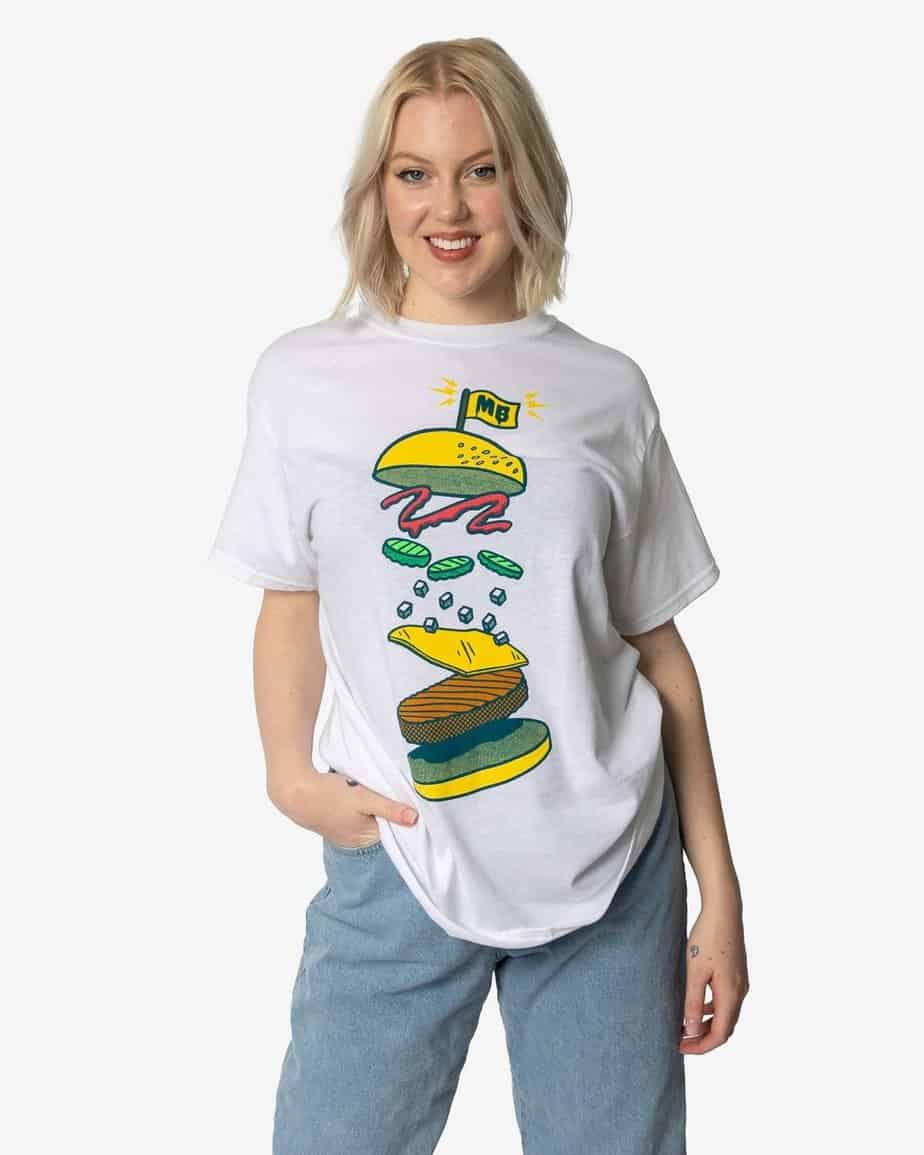 If you didn't know, Mr. Beast actually own a virtual burger restaurant called Mr. Beast Burger. Maybe you or someone you love is an avid connoisseur of Mr. Beast Burger and want something that expresses your love with a fun design. Out of Mr. Beast's burger memorabilia, I though this one had the best design with an open burger and a cute Mr. Beast flag.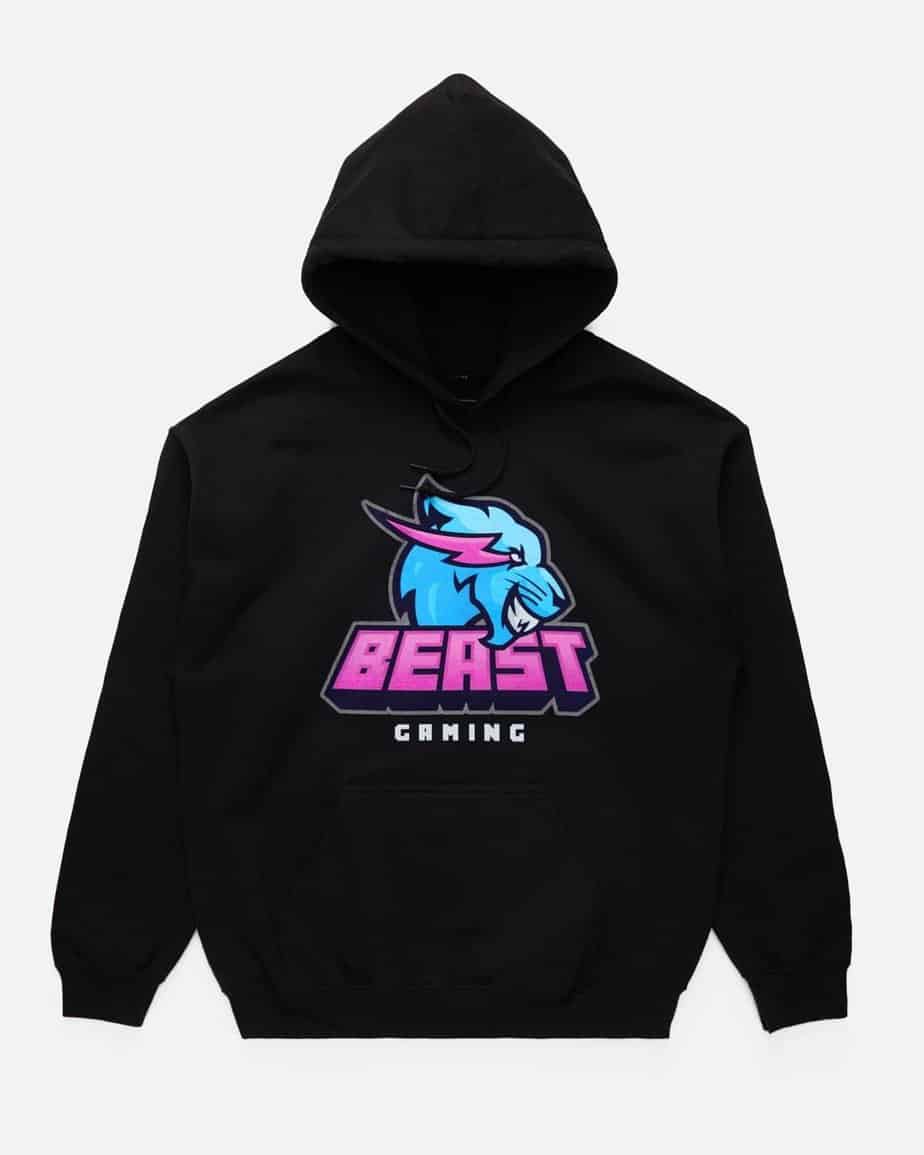 The colors that makeup Mr. Beast's logo looks striking against the black background of this hoodie! I'd like a hoodie like this, because it has a clean design that isn't obnoxiously loud. This is something you could throw on and wear anywhere.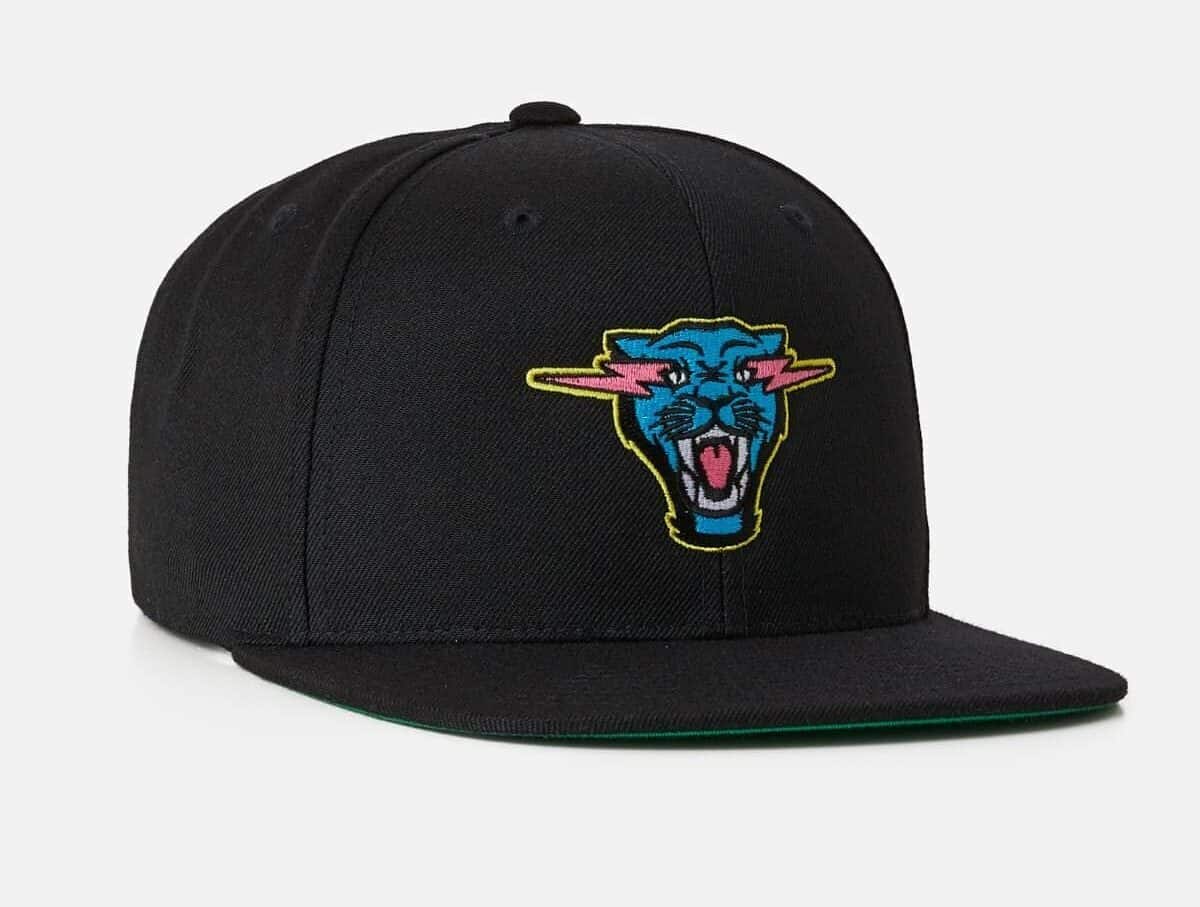 Calling all hat people who are fans of Mr. Beast! The beast of prey logo has a clear-cut design and vibrant color scheme that's recognizable to Mr. Beast's brand. And a saber tooth tiger with pink lightning coming out of its eyes? Give Mr. Beast's design team all the kudos in the world.
Pewdiepie
Hats
Hoodies
Shirts
Jackets
Pants
Sweatshirts
Masks
Posters
Phone Cases
Miscellaneous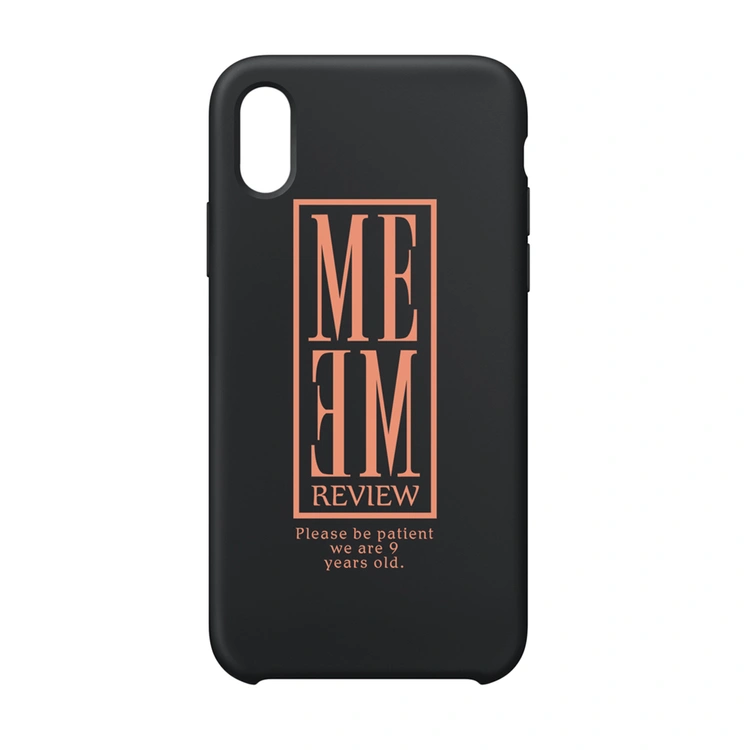 Meme review time! Anyone who avidly watches Pewd's channel knows his meme reviews are hilarious. That somehow makes the clean and sophisticated Meme Review design on the phone case even more ironic. Pewdiepie fans with a taste for sleek designs should check this out.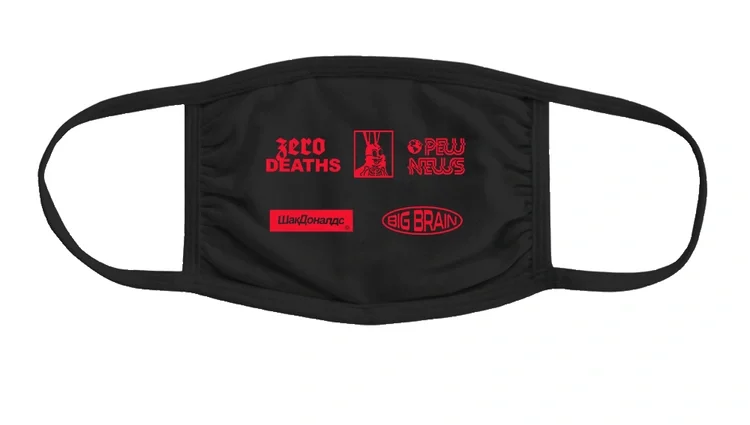 Ever since 2020, we can never be too careful, right? With variants of COVID-19 still out and about, it's a good idea to keep a mask handy. I like that this Pewdiepie mask has his standard black background with red lettering, because it's easy to pair it with subtle or bold outfits depending on the mood of the day. Some of Pewdiepie's most iconic eras, like Zero Deaths and Pew News, are part of the design.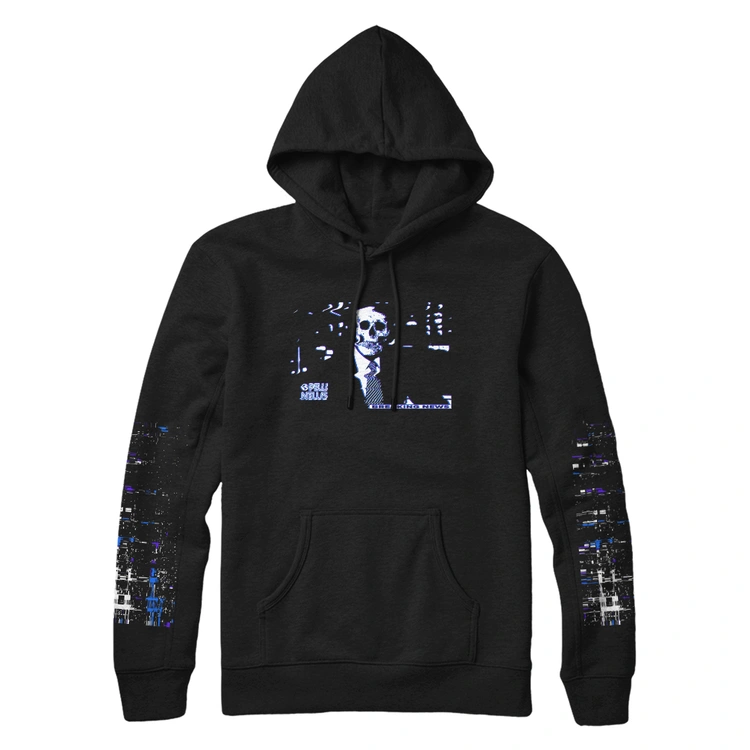 It's Peeeewdiepie! Pewdiepie's funny news cast never failed to bring a smile to my face back in the day, and I thought this Pew News hoodie had one of his best designs. The glitch design shows a skeleton glitching behind a news desk. Also, I'm a sucker for hoodies that include sleeve designs. It just feels like the designers went the extra mile, you know?
FGTeev
Hats
Hoodies
Jackets
Pants
Plush toys
Games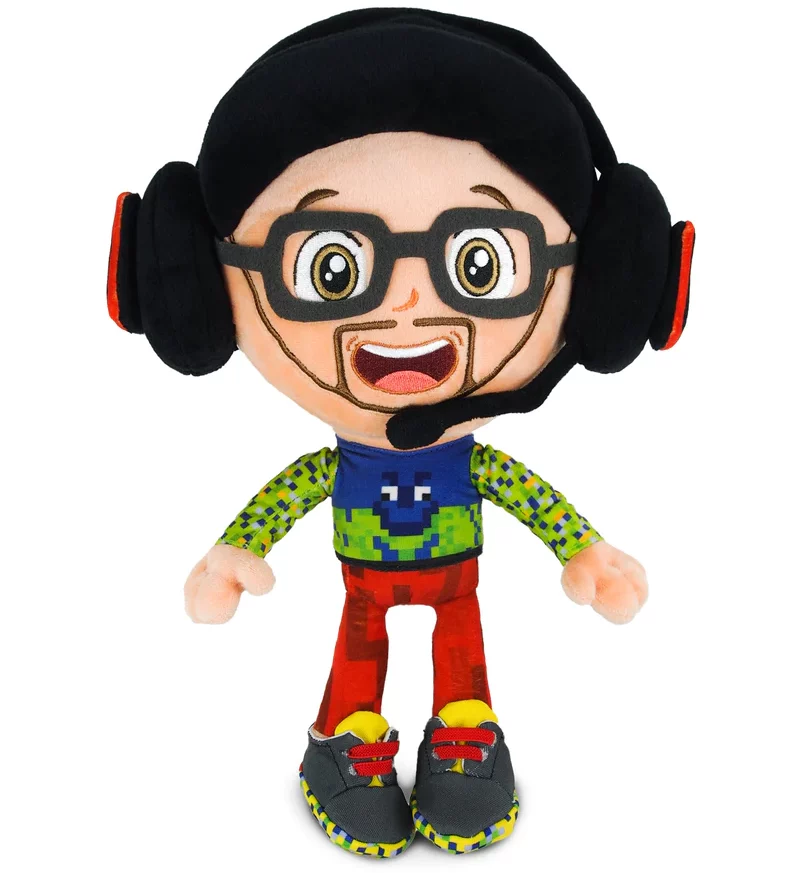 It's the dad's plush toy! FGTeev had plushies of all the family members, but I want to show off the OG creator of the channel. Duddz plushie is adorable with big eyes, his trademark glasses, and a little headset. His shirt looks like it's been inspired by Minecraft. If you and your little ones are fans, then a plush toy would be the best gift for them.
The family behind FGTeev is so passionate about gaming, they've even released a few games of their own. This one, Ape Chase!, can be played on phones, tablets, and laptops. The animations are so cute and squishy!  My kids and I had a hoot playing this together.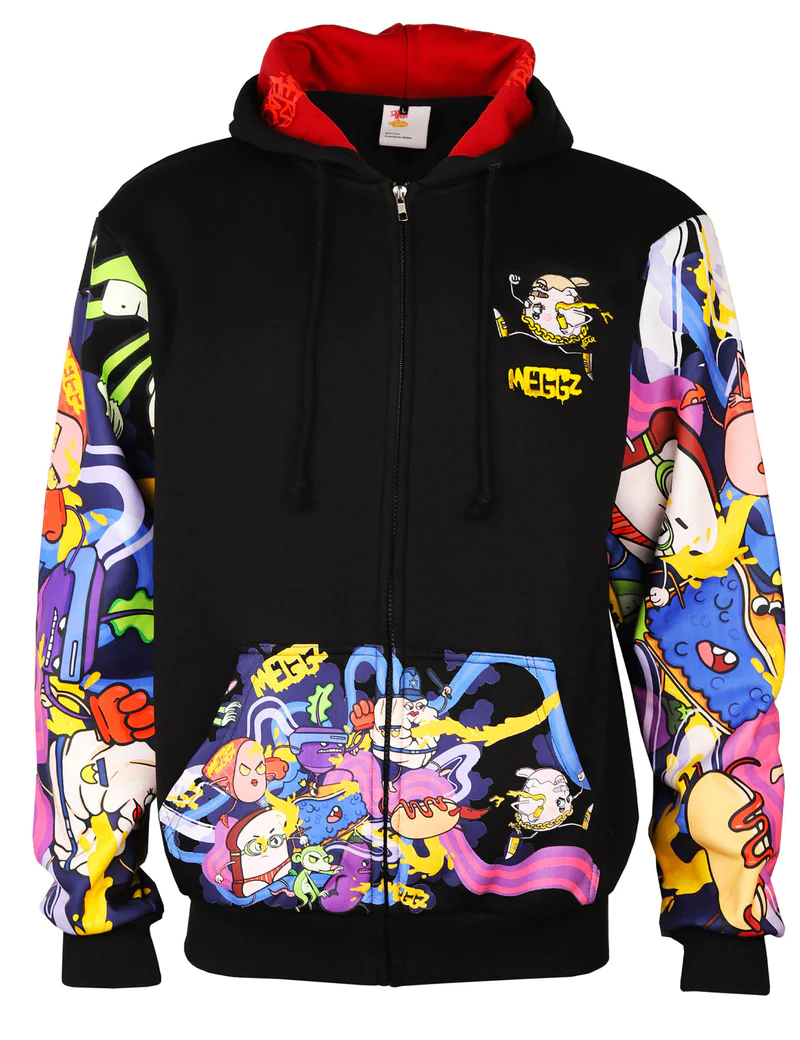 You and the whole fam could match in these hoodies, since you can buy it in youth sizes or adult ones. I think this one has such a fun design. It's got tons of colorful graphics in a graffiti-like style against a black background. I'm sure you'll recognize some of the designs from the FGTeev channel, too.
Unspeakable Games
Shirts
Hoodies
Hats
Pants
Plush toys
Accessories
Backpacks
Digital gear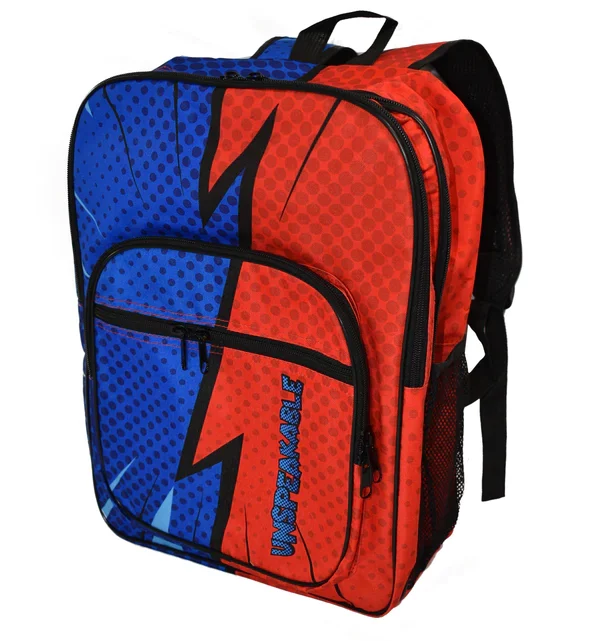 Ka-pow! This backpack makes a bold statement with bright blue and red. I like that this isn't just a colorful backpack and that "Unspeakable" is clearly printed on the front and on one of the straps. The vibrant, childlike style this is presenting is so Unspeakable.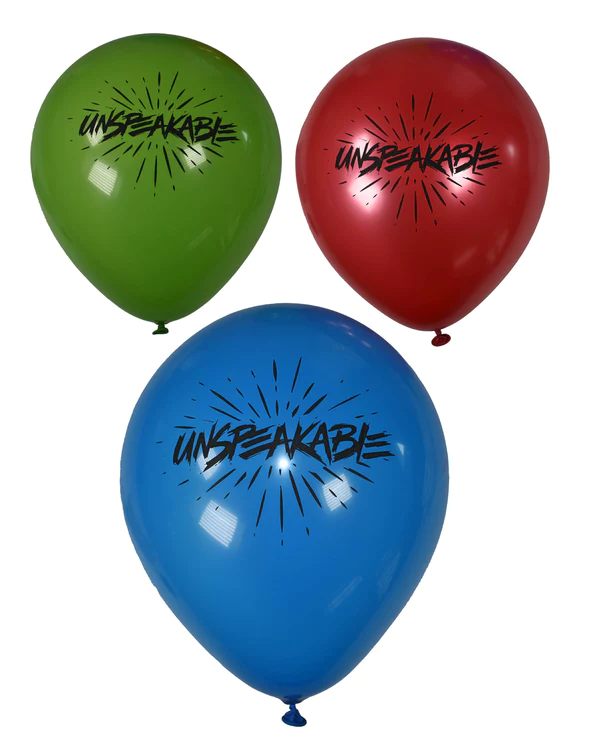 You can throw your little Unspeakable fan a whole Unspeakable Games birthday party! I thought this balloon pack was such a cool and uncommon product for a YouTuber merch store to have. When you order one of the 10 packs of balloons, you'll be able to choose whether you want red, blue, or green ones. Other small items in the store like erasers and lip balms would make cute party favors, too.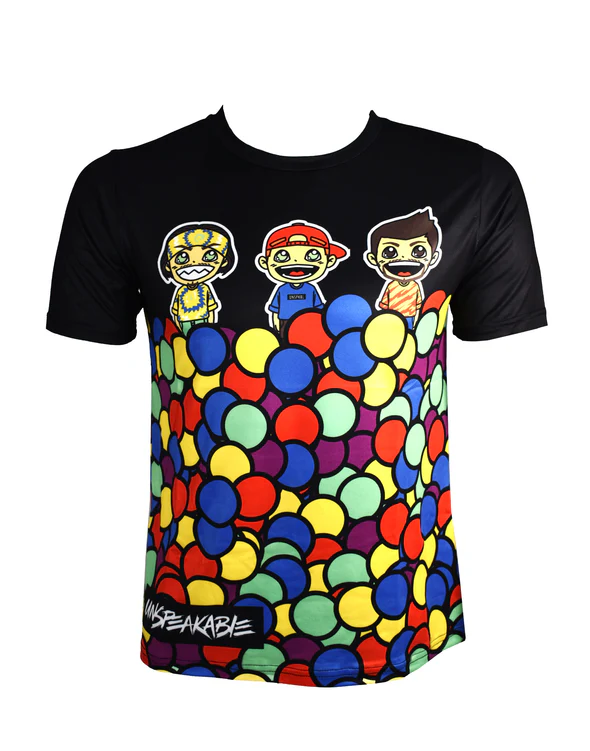 If you watch Unspeakable Games, you know this man loves ball pits. He's always filling up his house with a ridiculous amount of plastic balls, making all of us jealous we aren't YouTuber millionaires who can do the same. On this shirt, Unspeakable, Gabe, and James are in their GUUber form standing in front of a massive ball pit.
It's Funneh/The Krew
Shirts
Hoodies
Hats
Plush toys
Blankets
Desk mats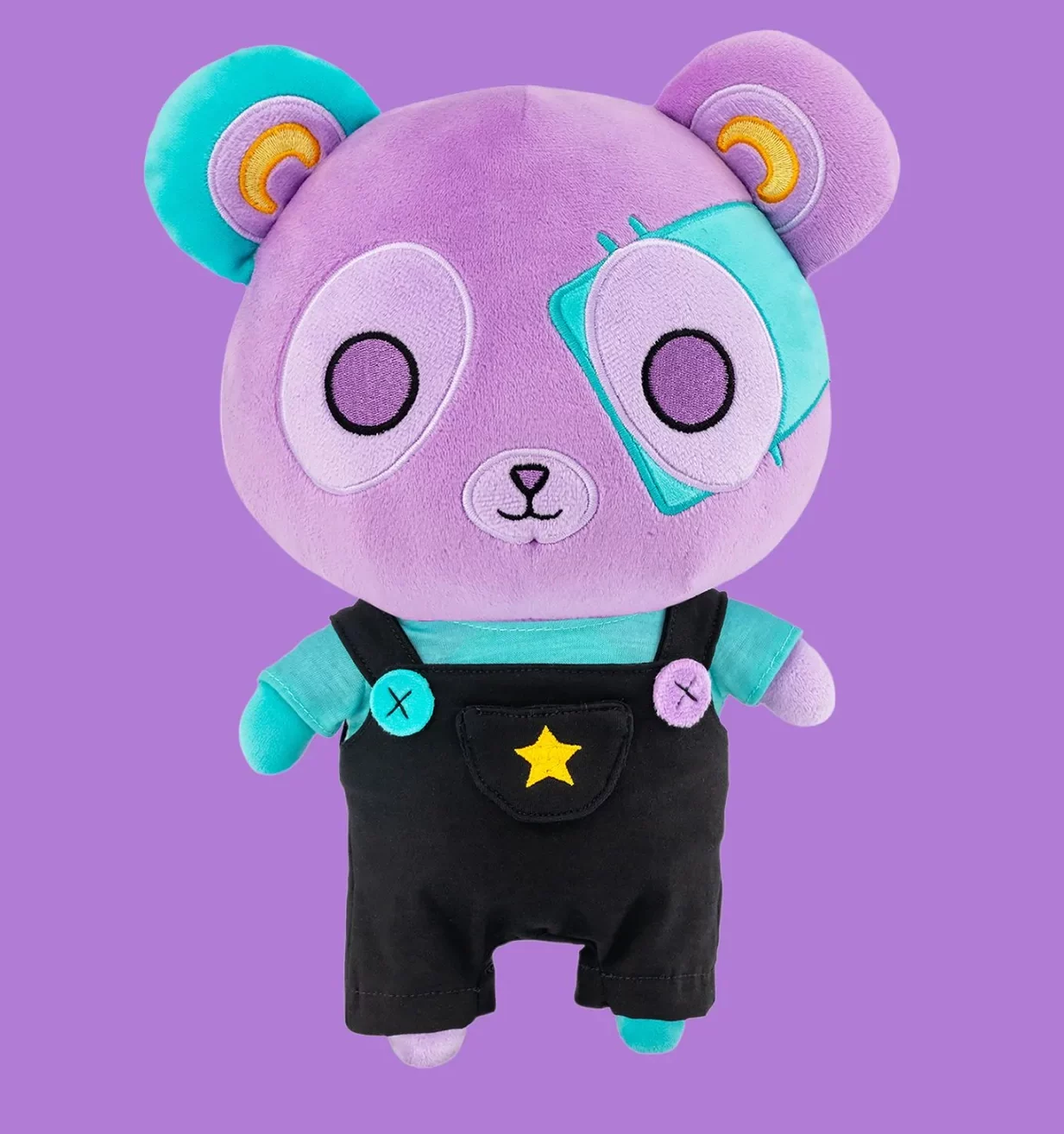 In Krew, Wenny La is represented by the light purple and blue bear, Lunar. Lunar is the mysterious yet reliable one in the family, and this sweet-looking bear fits her perfectly. The plushie is made of polyester, so it's going to be uber soft. Also, I love that Lunar is wearing adorable space-themed overalls.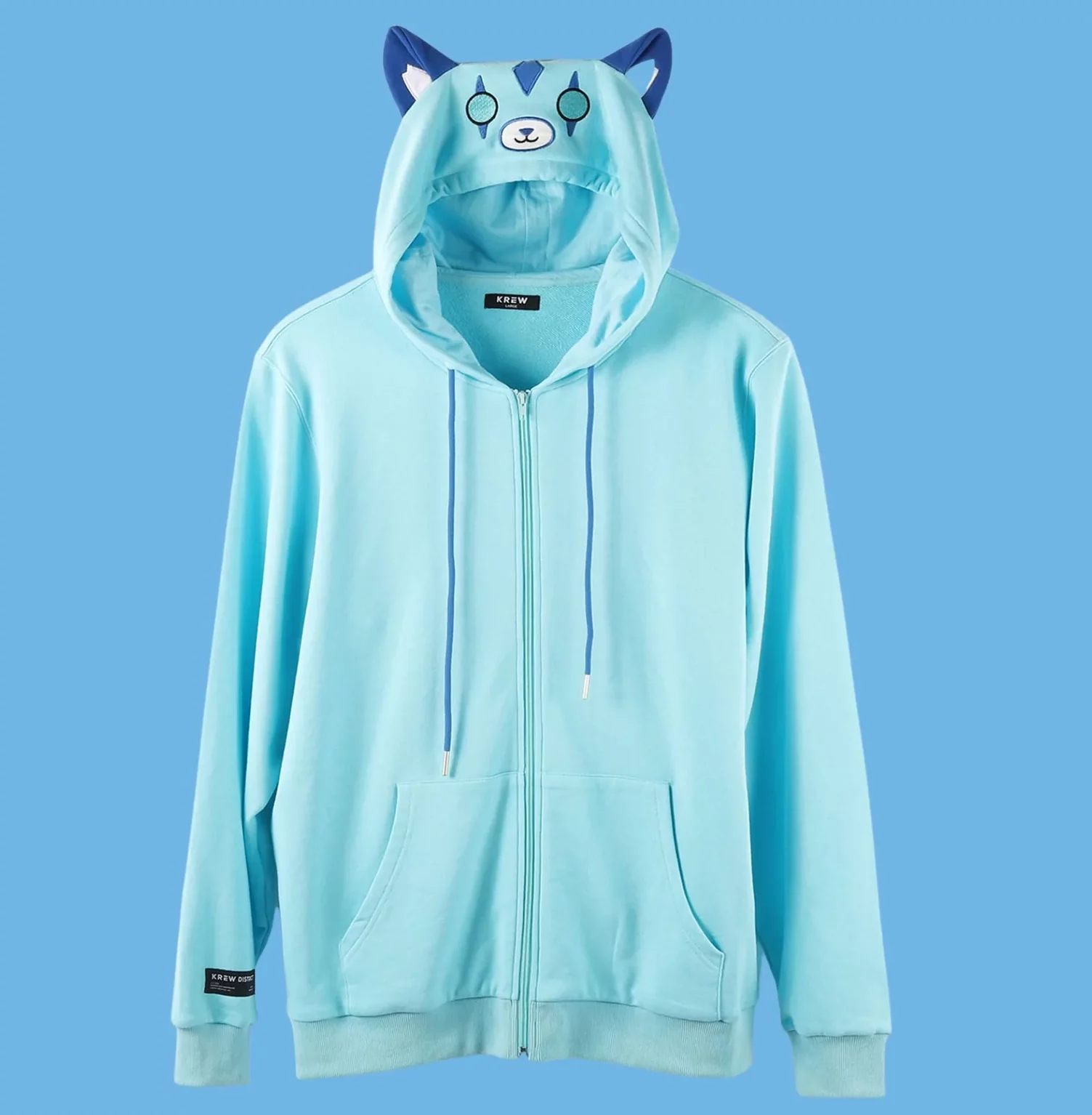 Teddy hoodies are everything. I can't get over hoodies that have ears on the top of the hood like this one has. The mastermind of the group who loves pranks, Funneh (aka Kat La), is represented in this hoodie through her cute blue bear mascot. You can choose one for you or the little ones with both youth and adult sizes available. I can actually vouch for the quality, too, since I just got a few of these for my daughter's birthday.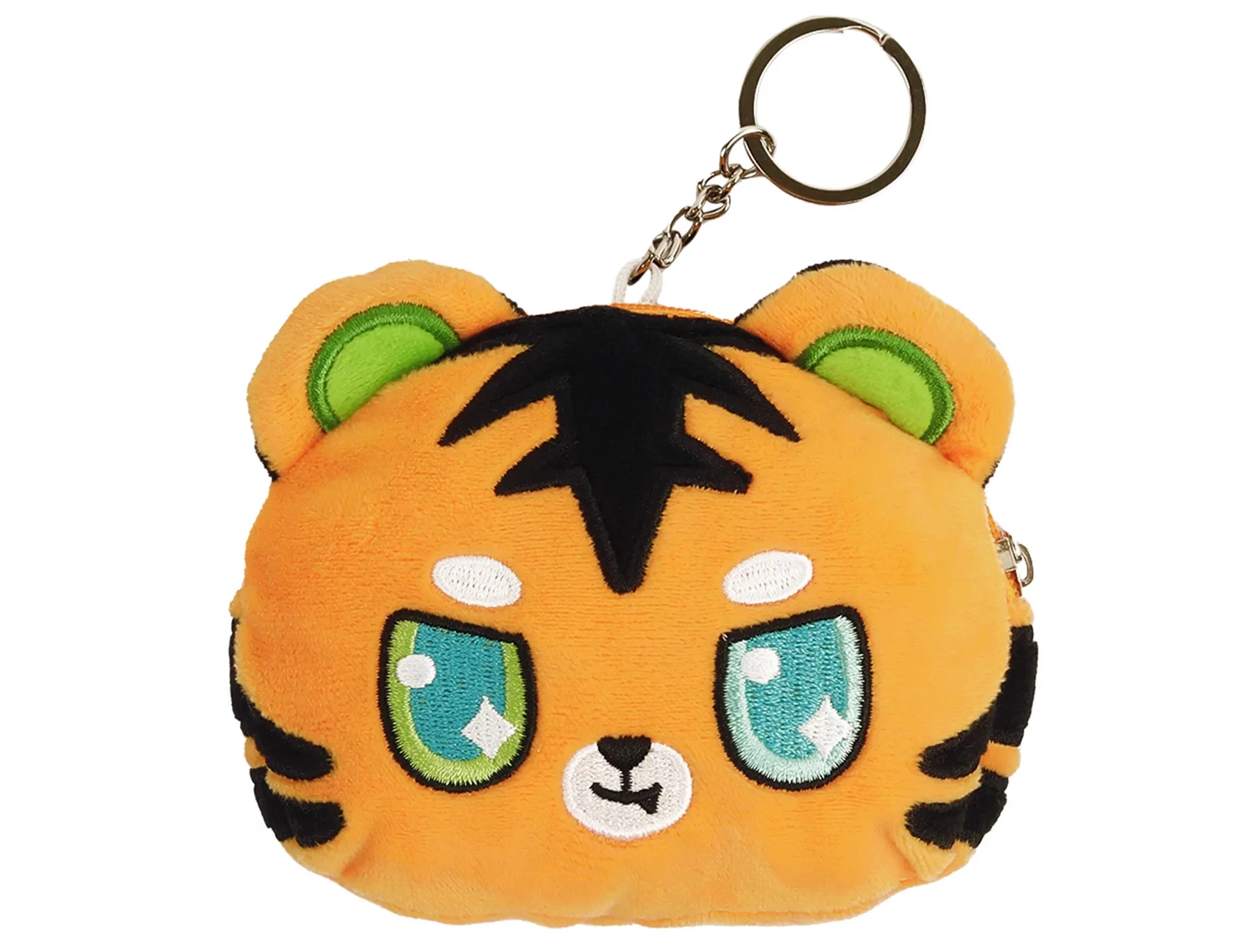 Draco (Allen La), the youngest and only boy of the siblings, is represented through a cute tiger mascot with blue and green eyes. Draco is very smart, but he's a trickster, too, so the tiger's mischievous expression fits him perfectly. Being made from polyester, I love how soft and squishy this coin purse is. It's got a keyring on the top, too, so you won't lose it.
Preston Playz
Tees
Hoodies
Pants
Toys
Games
Accessories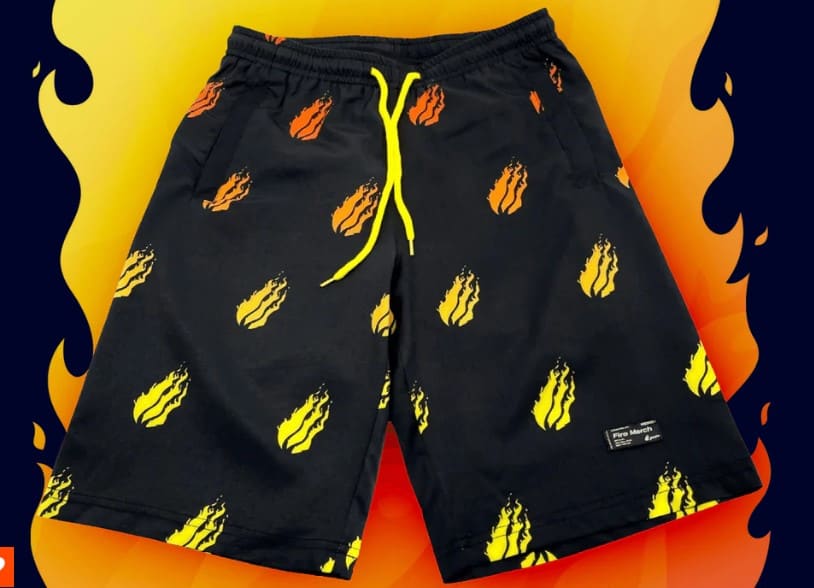 Who's ready for a pool day? Making novelty swim shorts was such a fun idea and so very Preston. A lot of Preston's branding has to do with his fire logo, so the print feels distinctive. While the fire print is recognizable to other fans, I like that the design is subtle enough to just look like fashionable swim shorts to anyone who isn't a fan.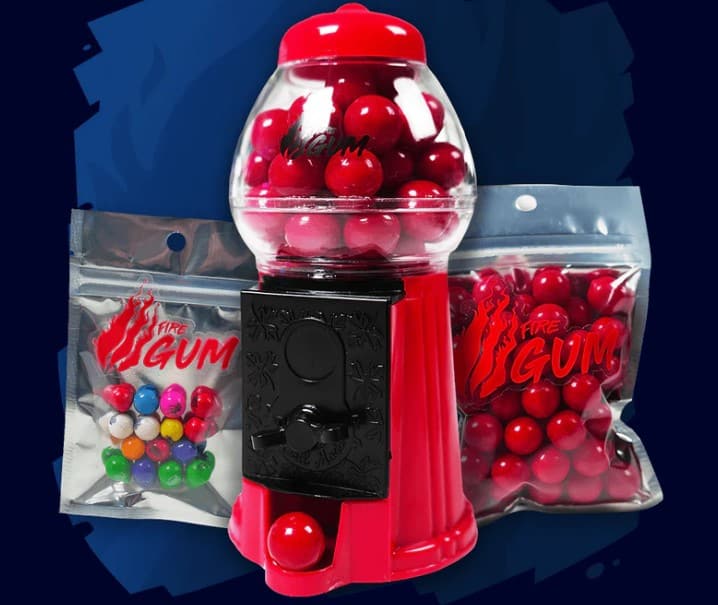 Can you imagine Preston sitting down with his merch team and saying, "For my next genius idea… we're going to make a gumball machine!" This was such a fun idea, and I love how the mini red machine has Preston's fire logo and comes with "fire gum." You'll get a pack of bigger red gumballs and a refill pack of assorted gumballs branded with Preston's fire design.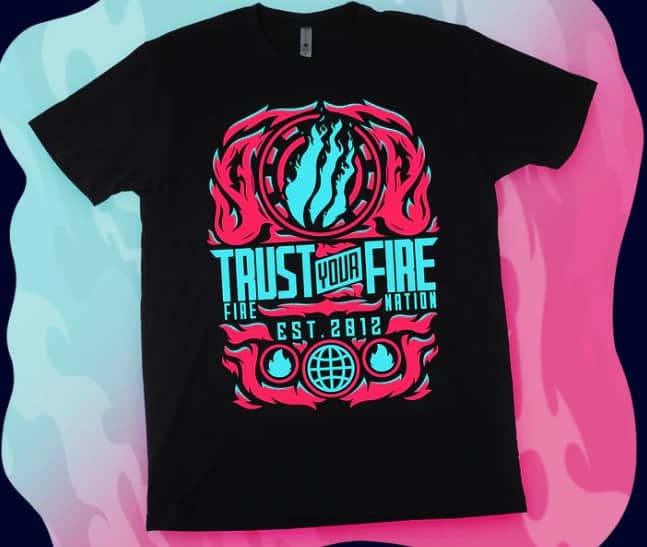 I like how this t-shirt is made with colors that Preston typically doesn't use. This blue and pink "cotton candy" tee feels fresh in the sea of red, orange, and yellow. You'll still find this t-shirt feels like a Preston Playz shirt with his giant fire logo and the phrases, "Trust Your Fire" and "Fire Nation" printed on the front.
TheOdd1sOut
AR puzzles
Games
Hoodies
T-shirts
Plushies
Accessories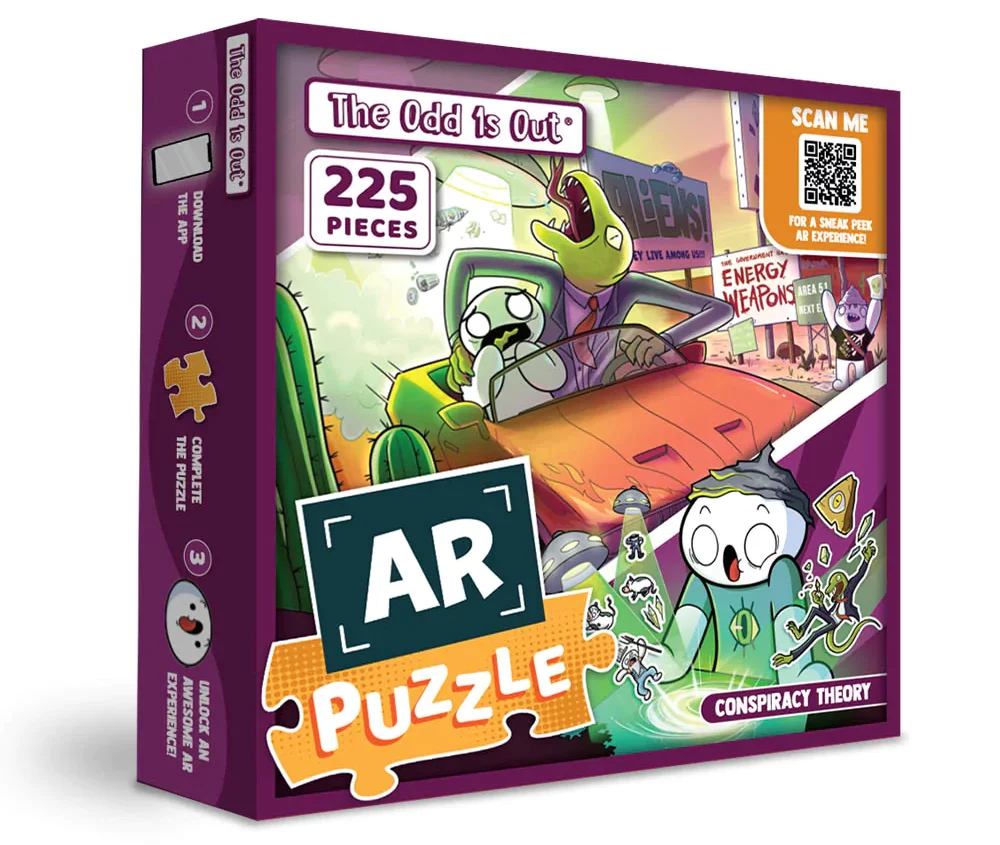 Okay, TheOdd1sOut (Robert James Rallison) really did it this time. This AR puzzle is one of the coolest pieces of merch I've ever seen! First, you complete the 225-piece puzzle called "Conspiracy Theory." Then, you can use the AR app on your phone to see an adventure play out on the puzzle you just made. Oh, and of course, the puzzle's design was made by James himself.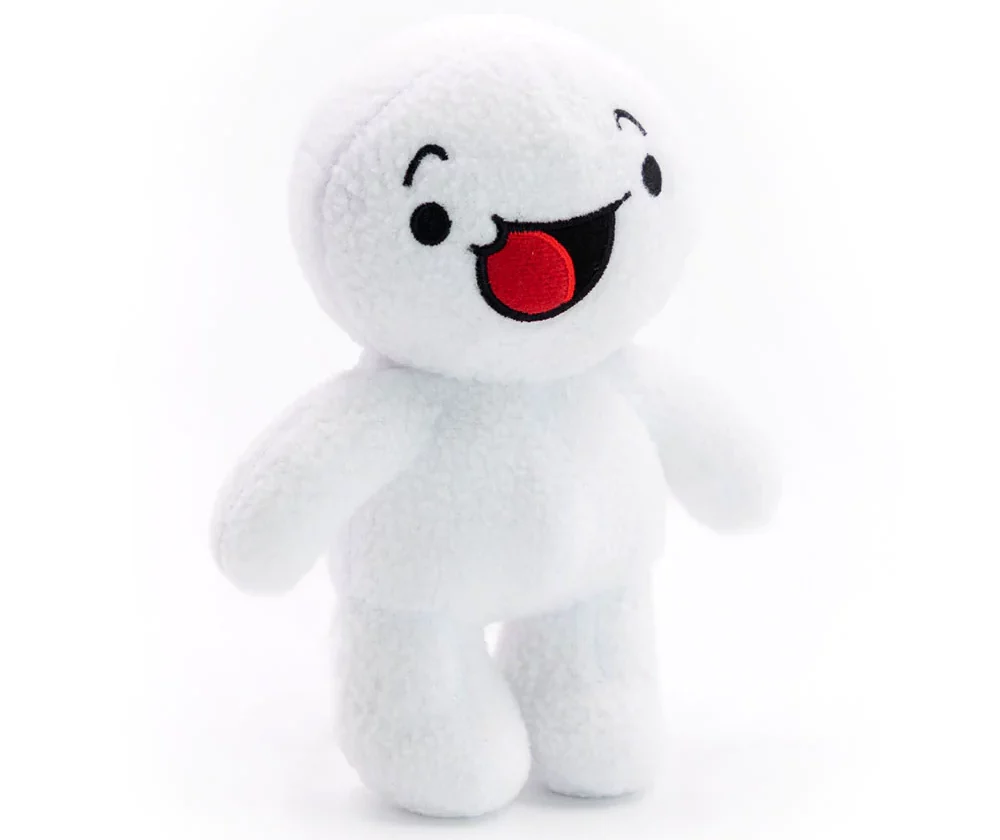 This is the quintessential plush to have if you're a fan of TheOdd1sOut. Specifically, this plush features Jame's signature avatar from his Netflix show, Oddballs. It's made from synthetic cashmere to be ultra plush, and since it has embroidered details, you won't have to worry about any small pieces falling off over time.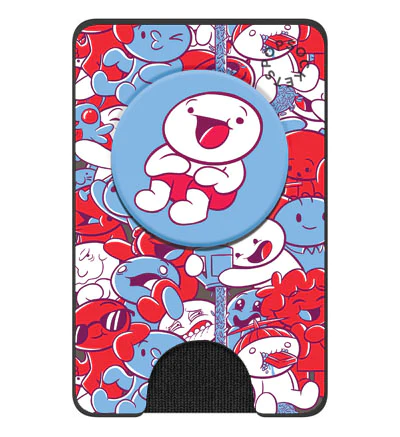 PopWallets have been all the rage since they were first created, and I don't see their popularity going away anytime soon. They're just so convenient! The Popsocket and the wallet feature prints of James' avatar and other characters in red, blue, and white. I wanted to include this item, because not only will fans like that it's clearly branded as an Odd1sOut product, but also because it's a useful item that most people want for their device.
Dude Perfect
Autographed books
Autographed posters
Hats
Tops
Bottoms
Athletic wear
Socks
Backpacks
Sporting goods
Other accessories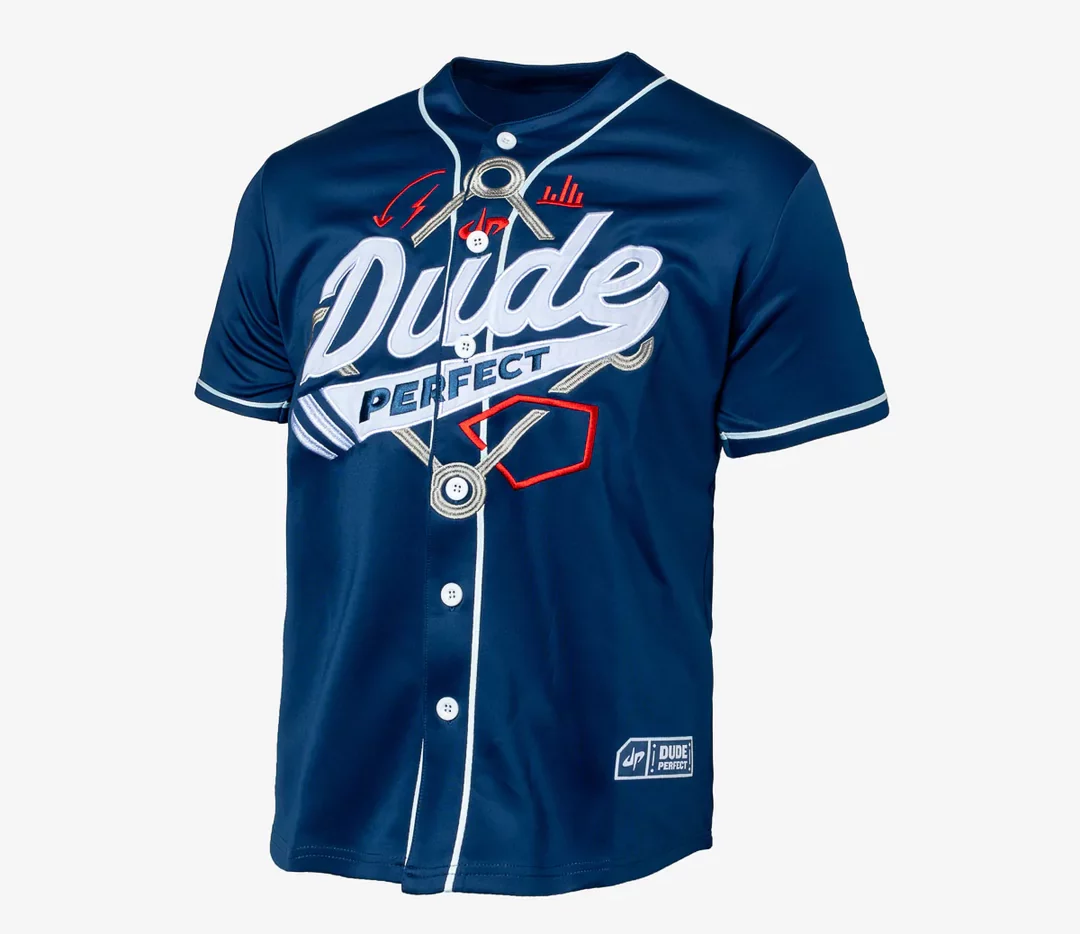 You'll be hitting home runs just like the dudes from Dude Perfect in your sweet new baseball jersey. The navy color of this one looks nice with the white and red design that says, "Dude Perfect" on the front and, "Let's Go" on the back. The DP logo is embroidered on the side of one sleeve, too.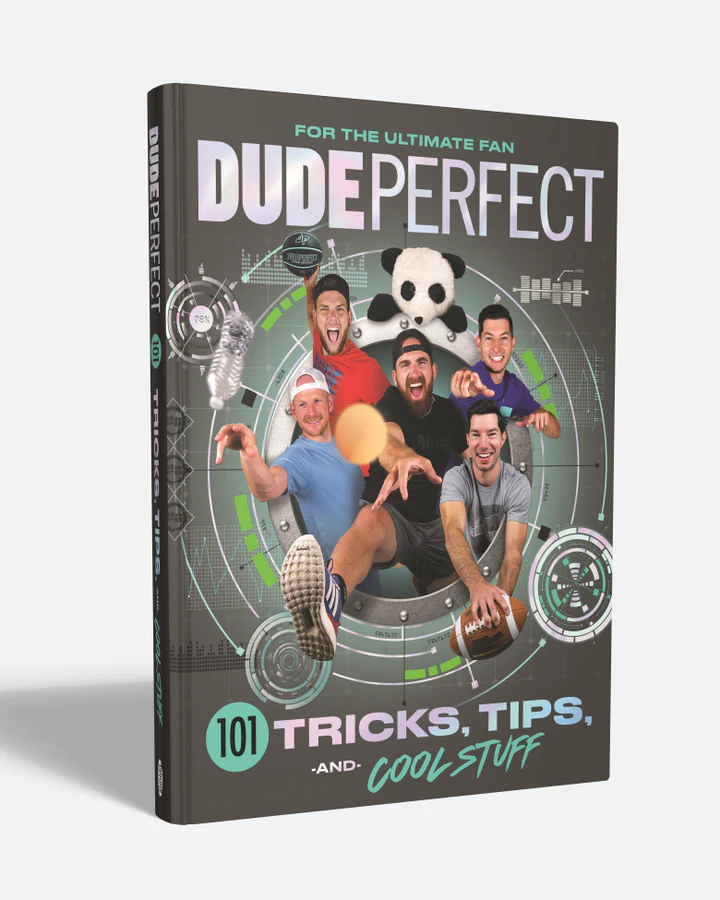 While this book is pretty expensive, I had to mention it, because what fan doesn't want autographs from their favorite internet celebs? This book is signed by all five guys from Dude Perfect, so if you're gift hunting, there's no need to worry if you got the book signed by the right member for the fan you know. The tips and tricks in the book itself are pretty cool, too. The dudes talk a lot about how to set up challenging exercises for yourself and how to care for your exercise equipment.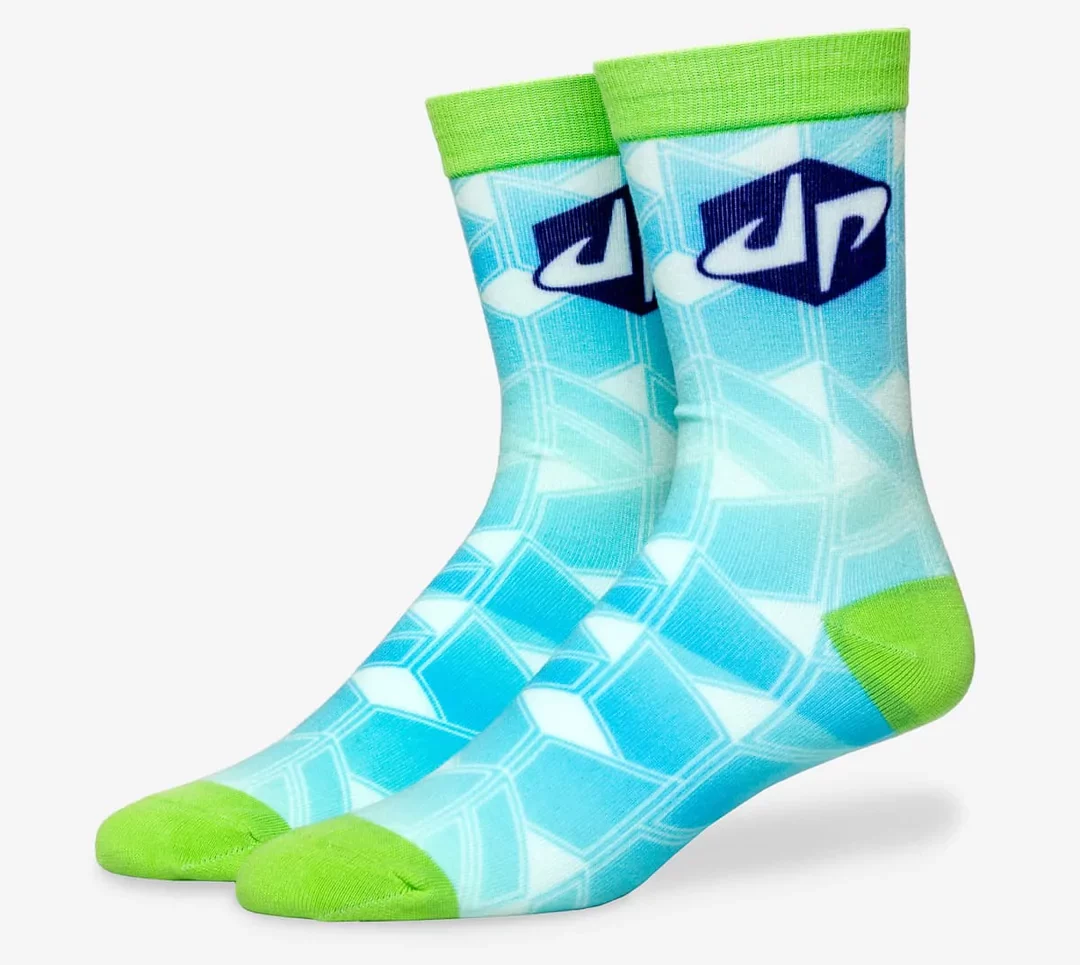 My eyes were immediately drawn to these bold green and blue socks. They're a statement piece all on their own with their vibrant teal and spring green color. The DP logo is printed at the top, too, so other fans will recognize who's gear you're wearing. These crew-length socks are perfect for when you want to shoot some hoops or play ball outside.
Zach King
Hats
Shirts
Hoodies
Books
Stickers
Card sets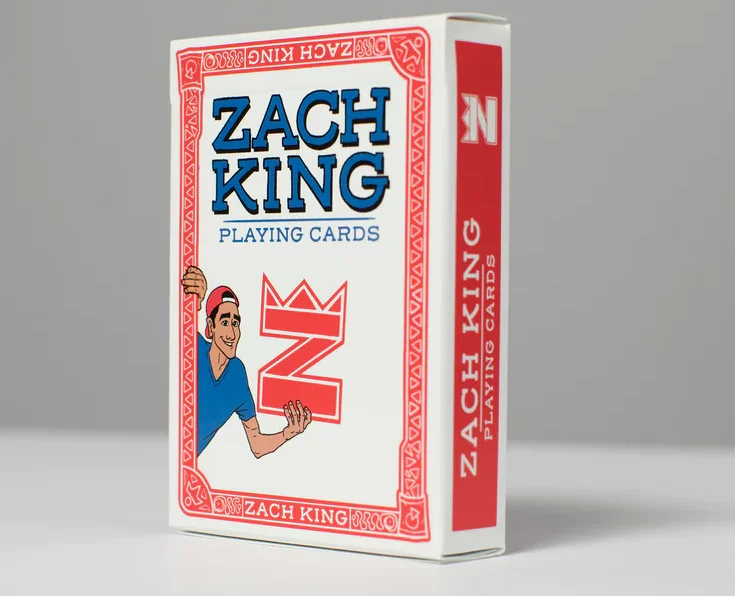 Of course, the most magical man on the list has his own playing card set. I thought Zach coming out with a card set was such a unique and on-brand concept, that this is my favorite piece of merch from his store. The cartoon-style designs on the cards feature Zach performing different magic tricks. I'm sure you'll recognize some of the tricks from his videos.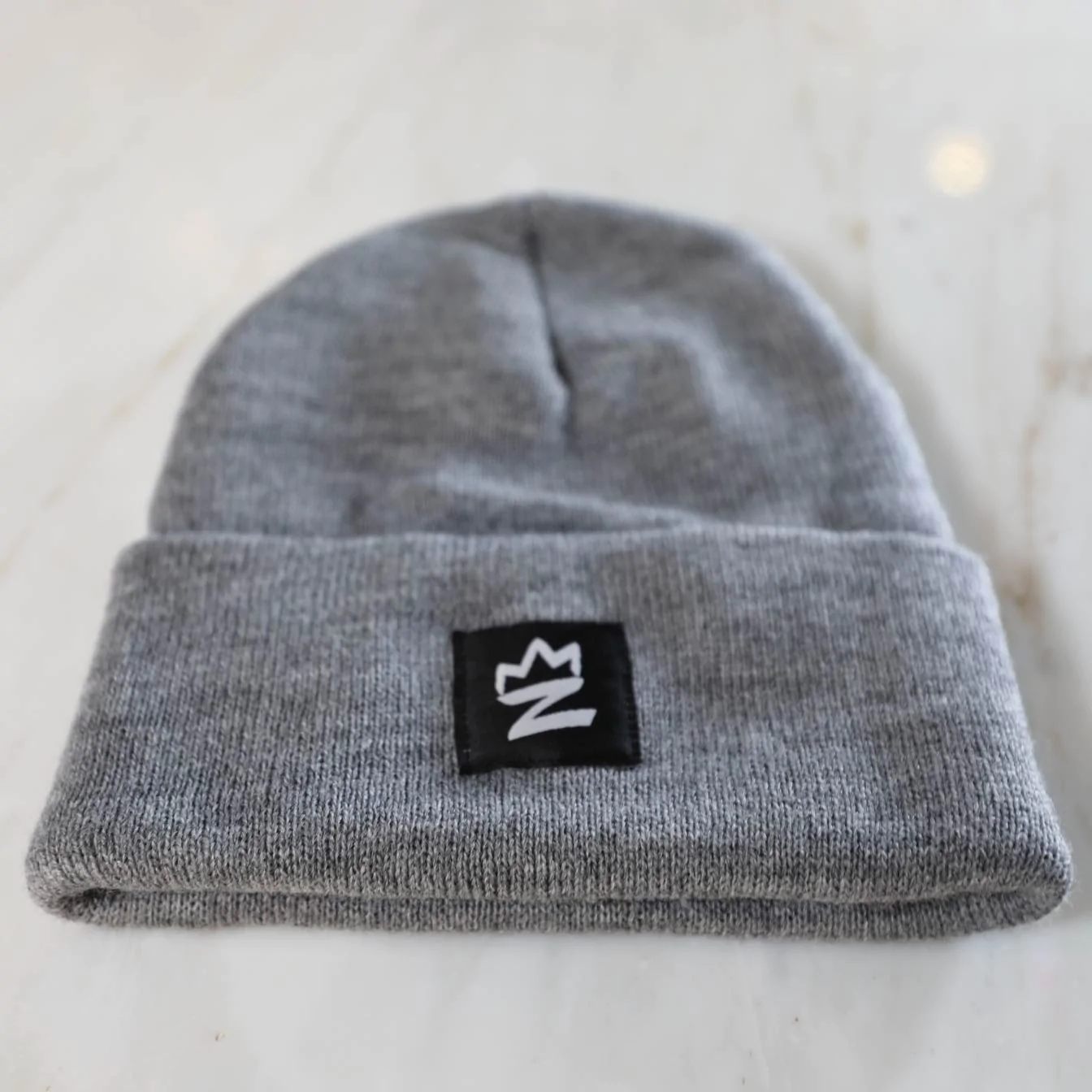 Sometimes, simple is best. This gray beanie has a small black patch on the front embroidered with Zach's "Z" logo. It's nothing fancy, but I like that it pairs well with almost any outfit (just please don't mix shades of gray.) Judging by the perfect 5-star reviews, it seems other fans like it, too.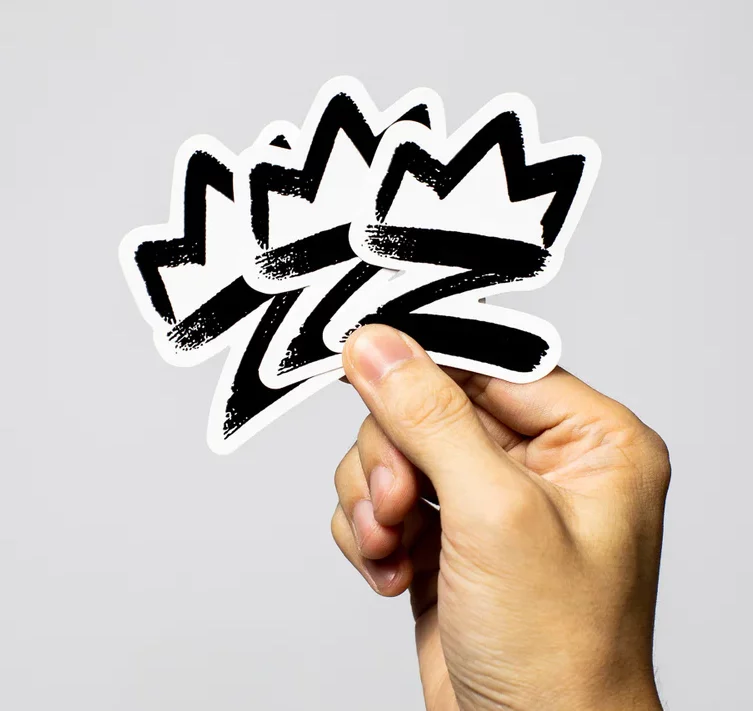 I'm sure you've noticed by now that Zach isn't a fan of extravagant designs and bright colors. His sticker pack is no different, with a clean black and white print of his logo on each sticker. If you want something branded with Zach's logo but don't want to drop a bunch of money, stickers are the way to go!
Jaiden Animations
Hoodies
Jackets
Shirts
Plushies
Toys
Figurines
Pins
Accessories
Posters
Stickers
Pens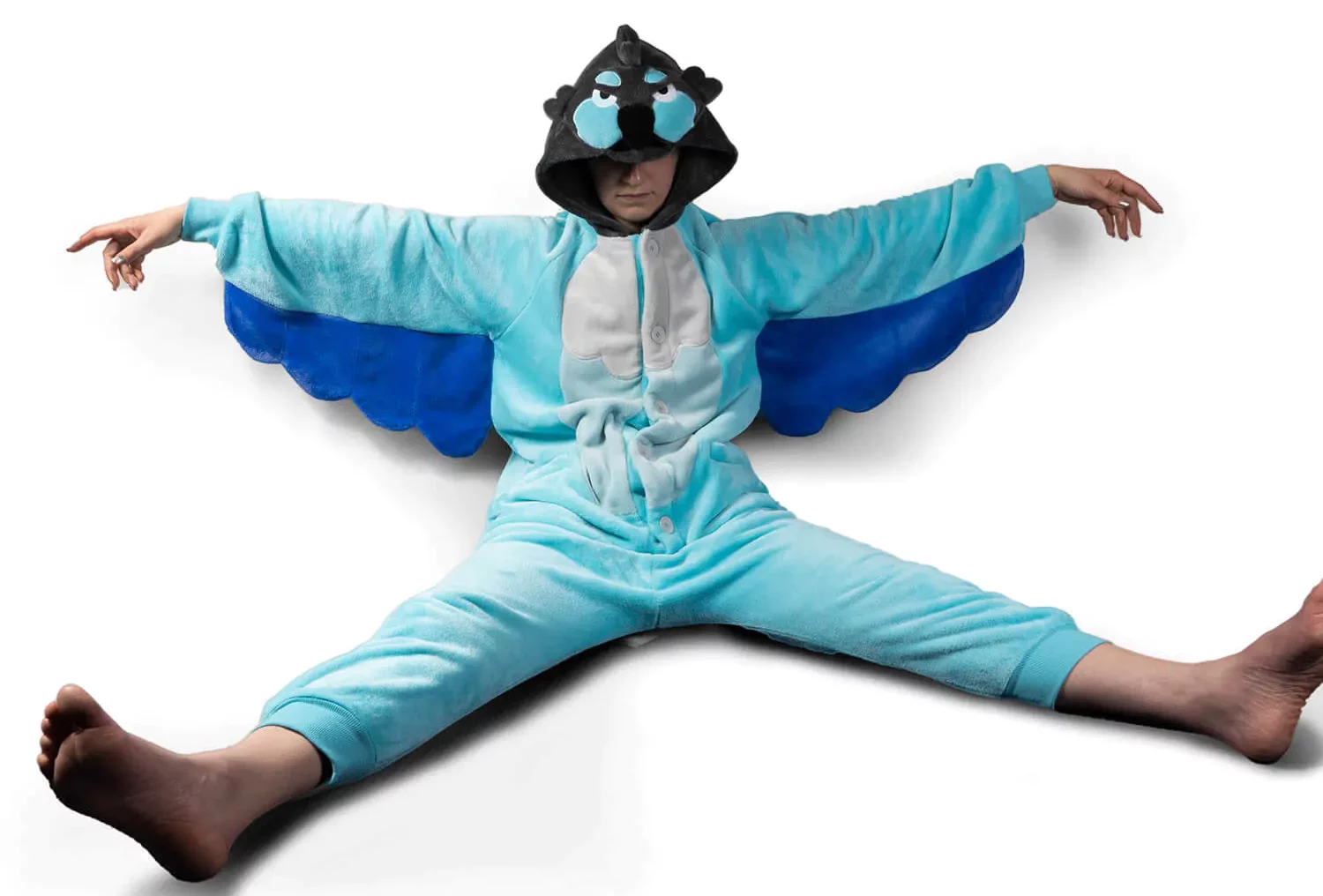 If you watch Jaiden's channel, then you know all about Ari, her adorable green cheek conure with blue and black feathers. Well, now you can look just like him in this highly convincing Ari disguise.
This onesie not only has wings hanging from the arms, but it even has Ari's little bird beak sticking out of the top of the hoodie where you can see his face. I think it makes a perfect gift for Jaiden fans who live somewhere cold, because it's super warm and plush.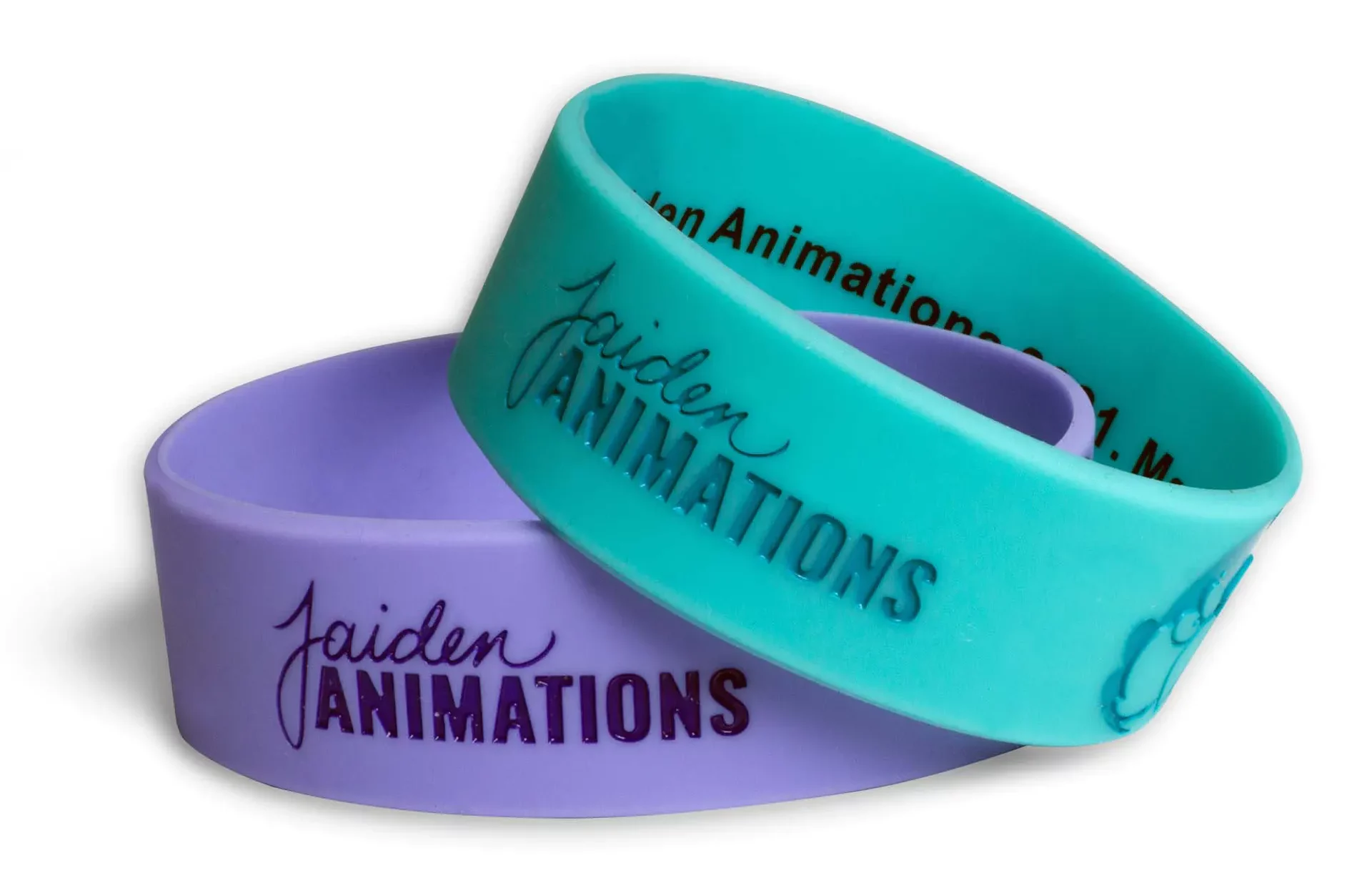 Jaiden and Ari are bffs, and to commemorate that, Jaiden came up with this cute 2-pack of rubber bracelets. The purple one has a picture of Jaiden's avatar, and the blue one shows Ari's animation. If you wanted something inexpensive but wearable and officially branded, I'd go for the bracelets. The muted colors blend in well with most outfits.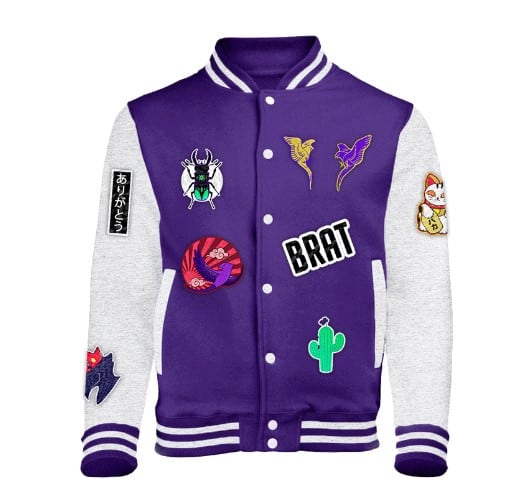 This isn't just any old novelty varsity jacket. It comes with a pack of 10 iron-on patches that were all designed by Jaiden. The patches aren't attached to the jacket, yet, so you get to decorate the jacket with the patches however you want. Fans will recognize the references of the patches, too, like a cactus (Jaiden's from Arizona) and outlines of Ari.
Liza Koshy
She doesn't have an office merch store that I can find, but there are some Liza stuffs you can get on sites like Amazon.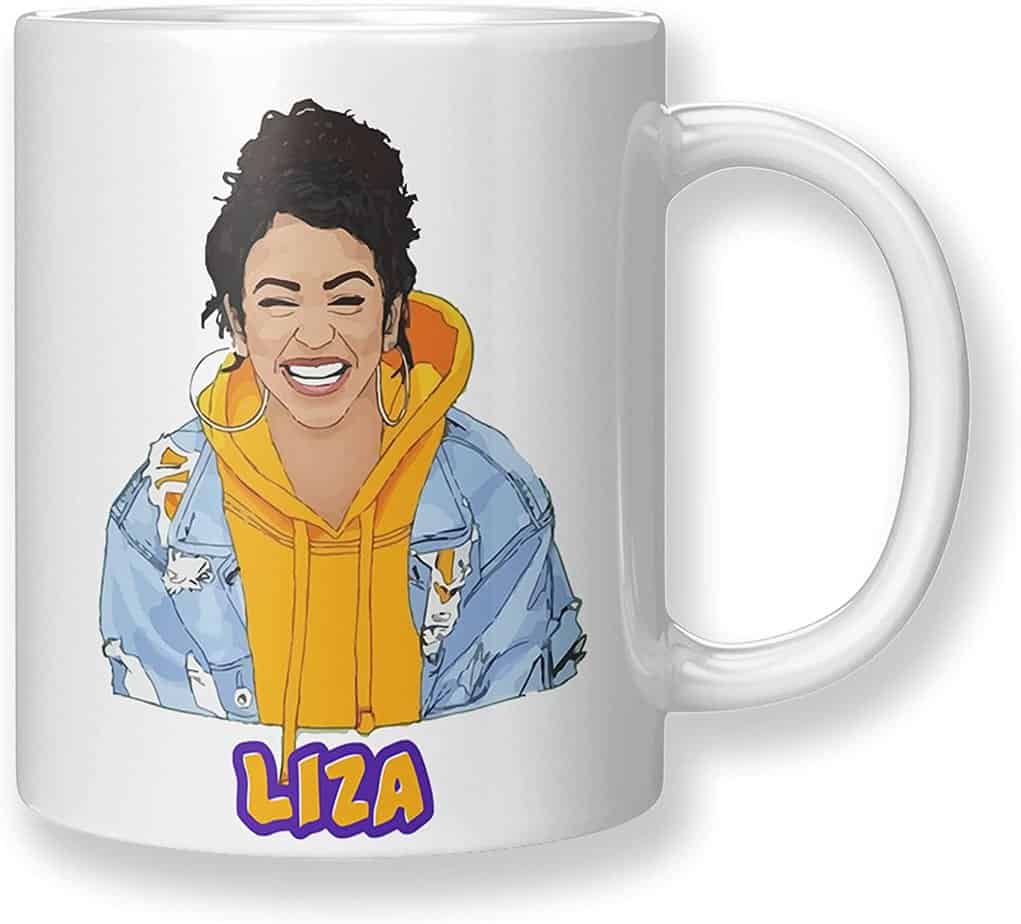 As one of YouTube's most charming personalities, I would expect nothing less from Liza than equally fun and endearing merch. I adore how expressive and happy Liza looks on this mug. If the Liza fan you know is an avid tea/coffee drinker, I think this would be a perfect gift for them.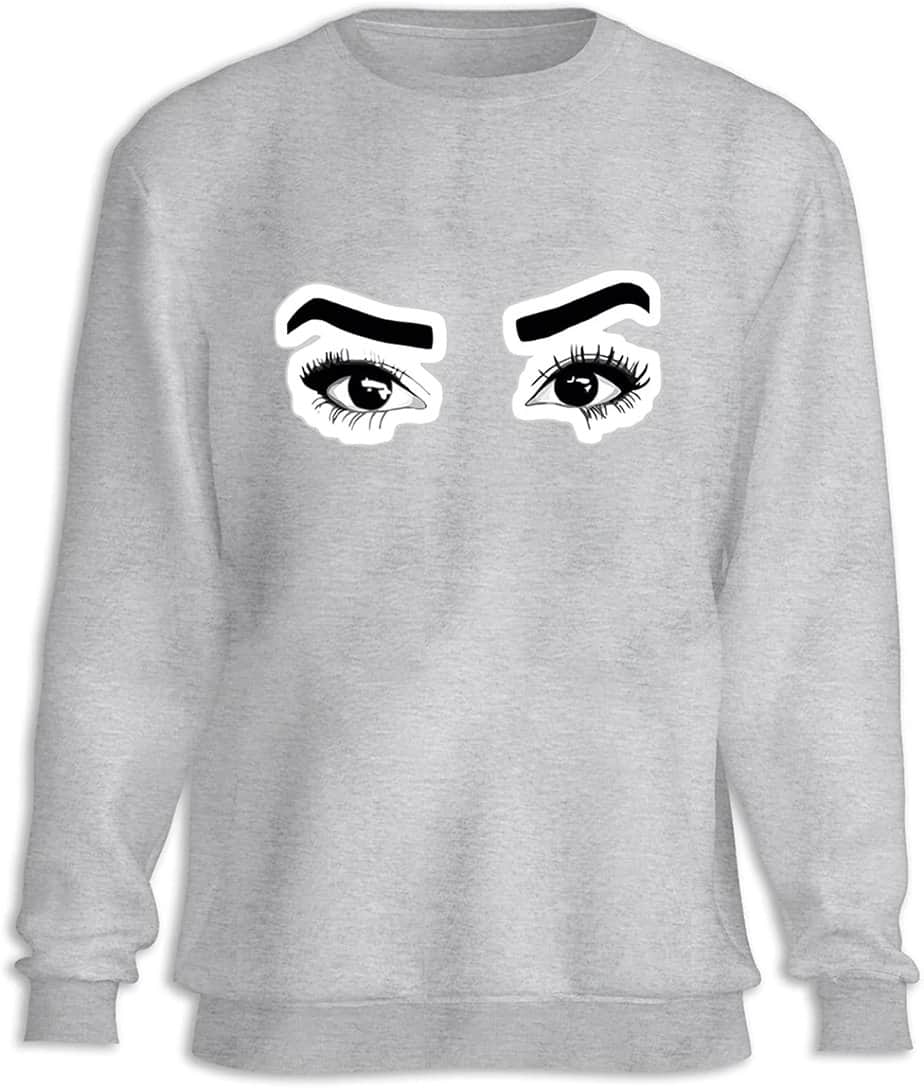 Liza's makeup is always on point, so she decided to paste one of her bold eye looks onto a sweatshirt. I'm loving that this sweatshirt comes in so many different bright and neutral colors. Since it's made from 50% polyester and 50% cotton, it should be the perfect mix of warm and breathable.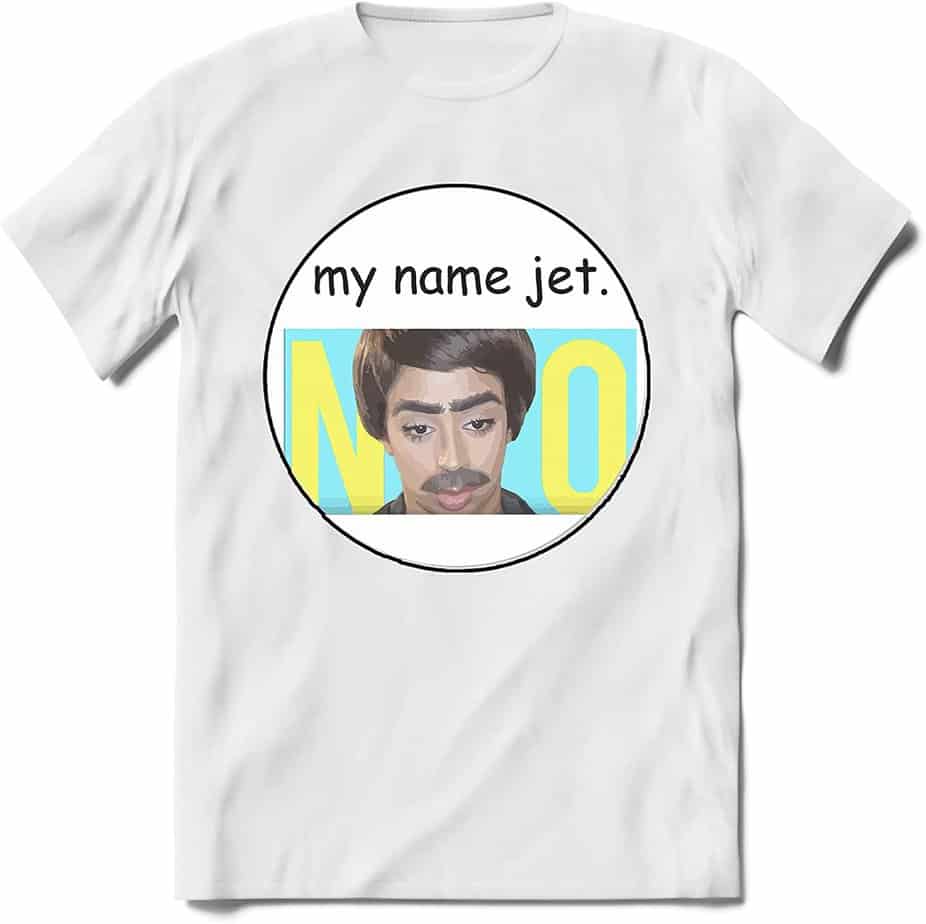 My name Jet. Anyone else remember this reference? Liza's the queen of hilarious skits, so I'm a huge fan of merch that calls back to her old content. She certainly has enough iconic lines to call back to. The shirt is 100% cotton, so it's going to feel light and breathable.
David Dobrik
Hoodies
Sweaters
Shirts
Shorts
Sweatpants
Accessories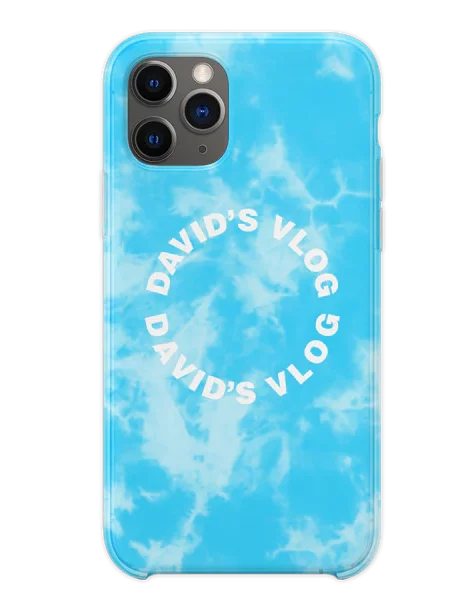 If you're a fan of David, this is the perfect summertime phone case to dress up your device. The blue background is just so… blue. The sky design reminds me of a perfectly clear summer day, and the words, "David's Vlog," make it unmistakably a David Dobrik product. You can either buy a snap-on case or a tough case.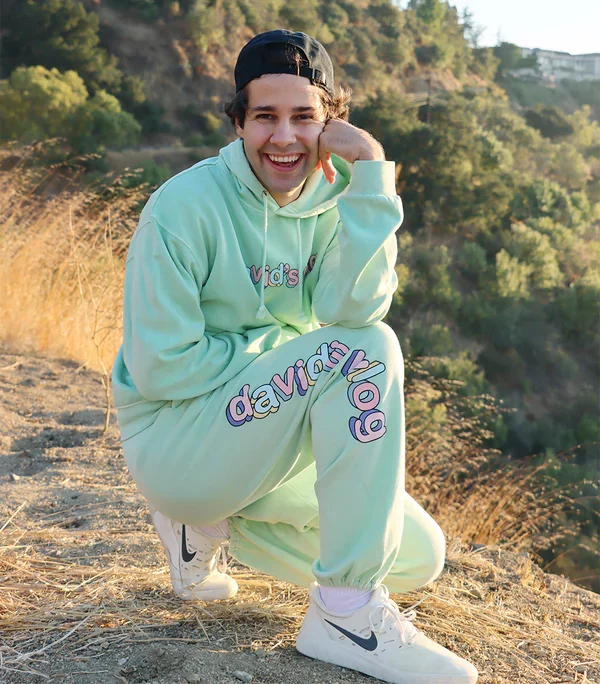 "Matcha sunset" is a term that perfectly describes the color scheme of these pants. The pants themselves are a creamy light green color like matcha. "David's Vlog," printed down the side of one leg, is pink, yellow, purple, and light blue. I think these pants fit David's colorful, dreamlike branding to a T. Quick tip: Make sure to hand wash these sweatpants and never toss them in the washing machine or dryer.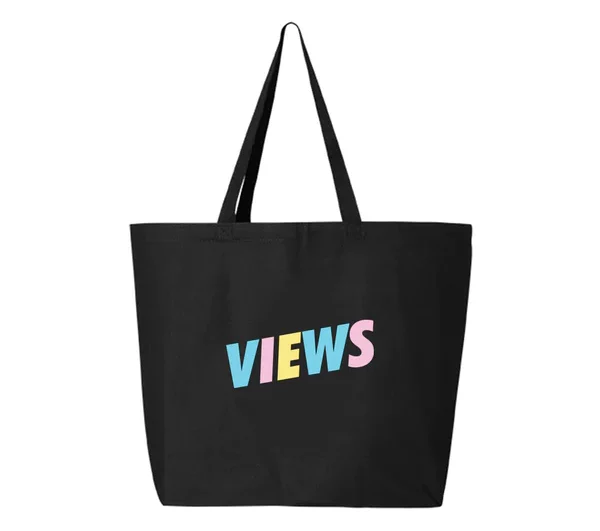 There's something hilarious and uniquely David about printing the singular word, "Views," in colorful letters for his merch. I adore the pastel color scheme. It's a large tote bag, so it would be great for shopping or toting your books around during school.
Vanoss Gaming
Shirts
Long sleeves
Bottoms
Outerwear
Accessories
Miscellaneous
This desk lamp was such a unique idea, and I'm all about it. It's a neon lamp, and the cute Vanoss logo glows yellow when you turn it on. You'll need to buy 3 AA batteries to turn it on, and it comes with a USB charger, too. It's a limited edition, so if you want one, make sure you don't wait!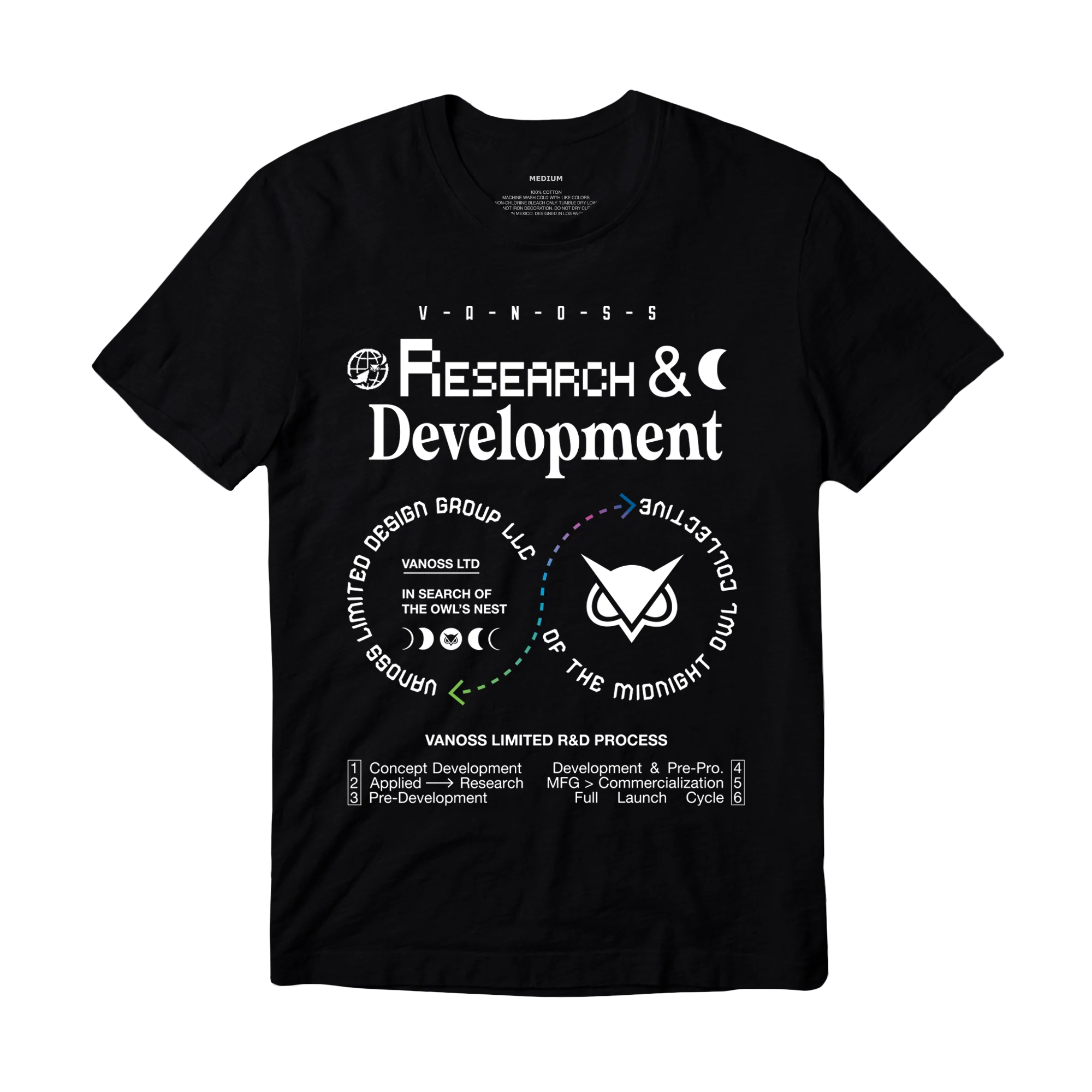 The cute Vanoss logo is back again! This time he appears on a futuristic, high tech t-shirt. "Research and Development," is printed across the top in pixelated letters. I just think it's cool that while this shirt has a lot written on it, the design doesn't look messy, and the neutral color scheme is great.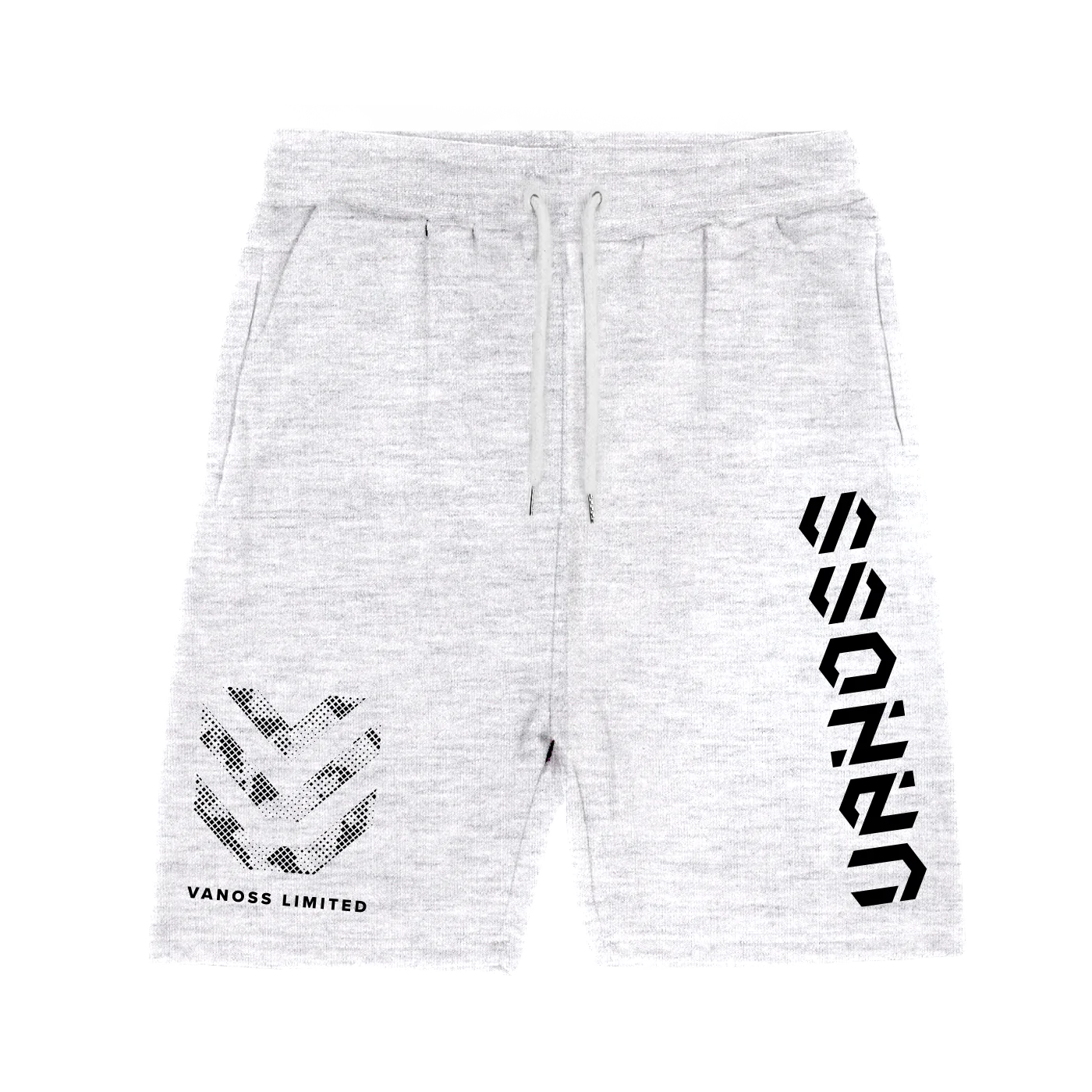 I'm obsessed with how this neutral gray color goes with everything. These shorts look like they'd be super soft, too. Oh, but you haven't heard the best part. A tiny black Vanoss logo is embroidered high up on one of the cheeks on the back. That's adorable.
Markiplier
Hats
Hoodies
Shirts
Pants
Phone grip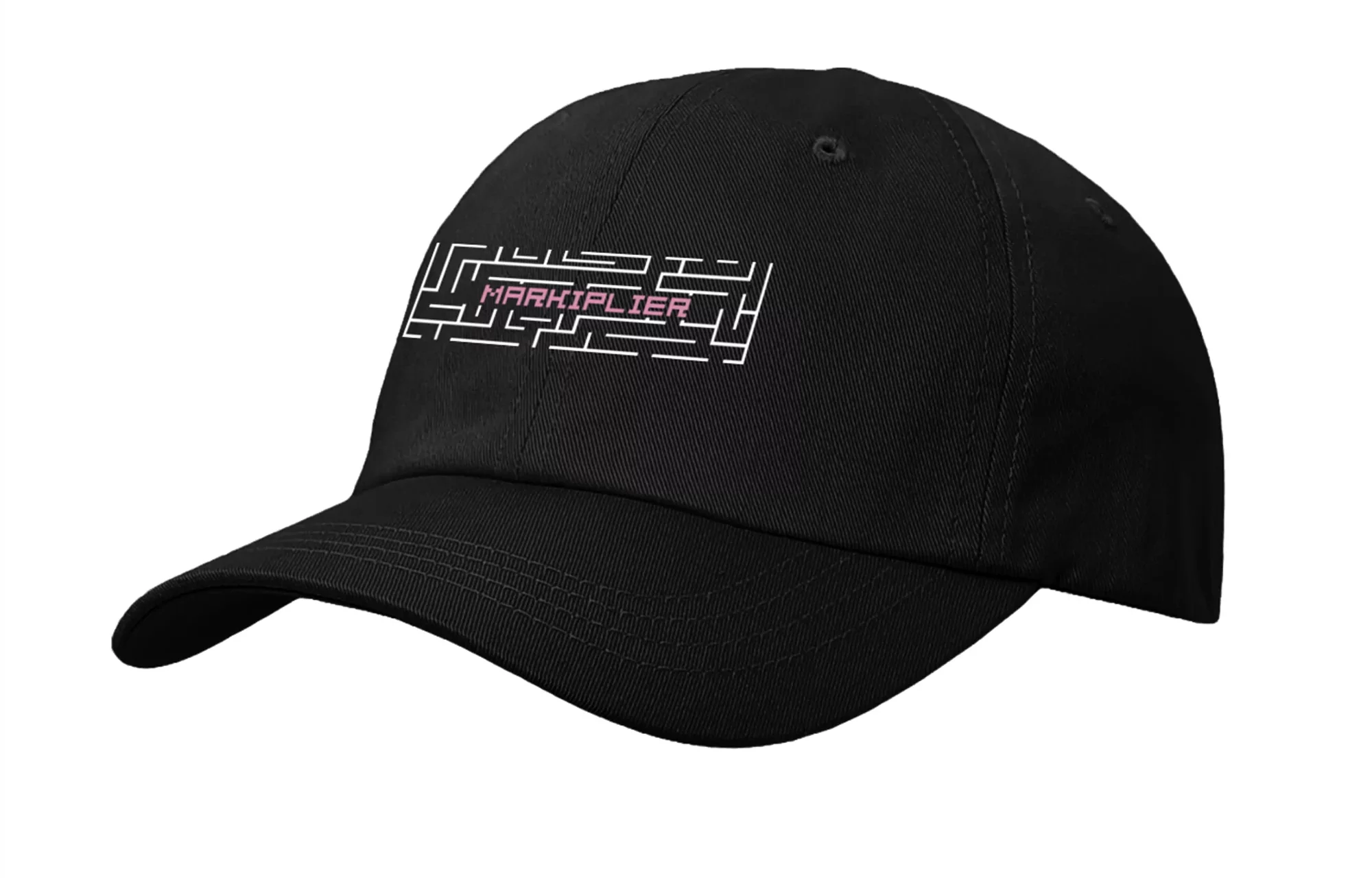 You can't go wrong with black, pink, and white. Since this is a Markiplier hat and he has the money to make quality products, the embroidering is actually visible on the inside and outside. Everyone looks good in caps, so this is something I'd recommend to any Markiplier fan.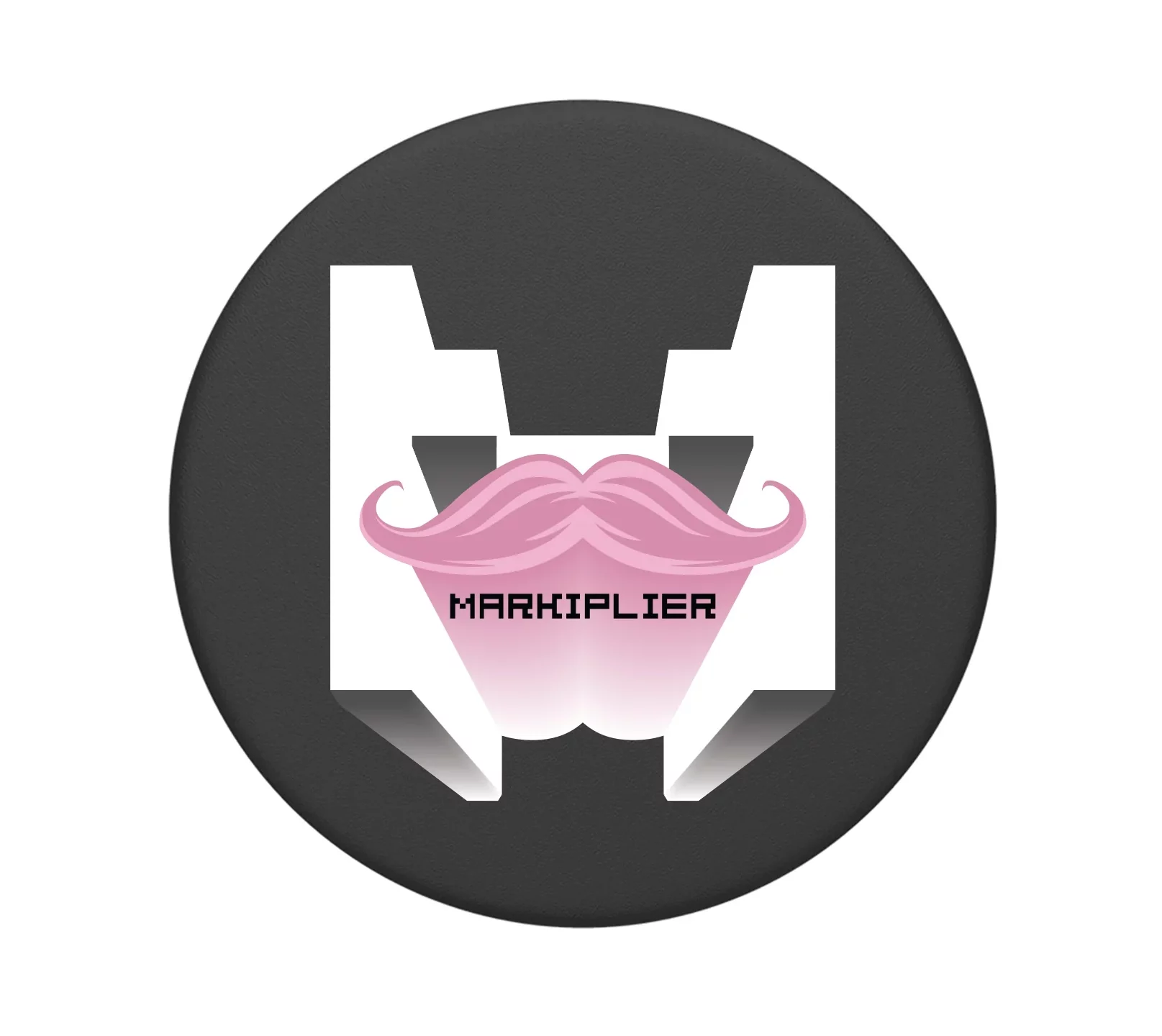 We're sticking to the same color scheme of black, pink, and white throughout Markiplier's merch today, because, currently, all the merch he has in his store matches. The big pink mustache on this phone grip is so Markiplier, it made me laugh just looking at it. For a novelty phone grip that's clearly branded as a Markiplier product, it's pretty inexpensive.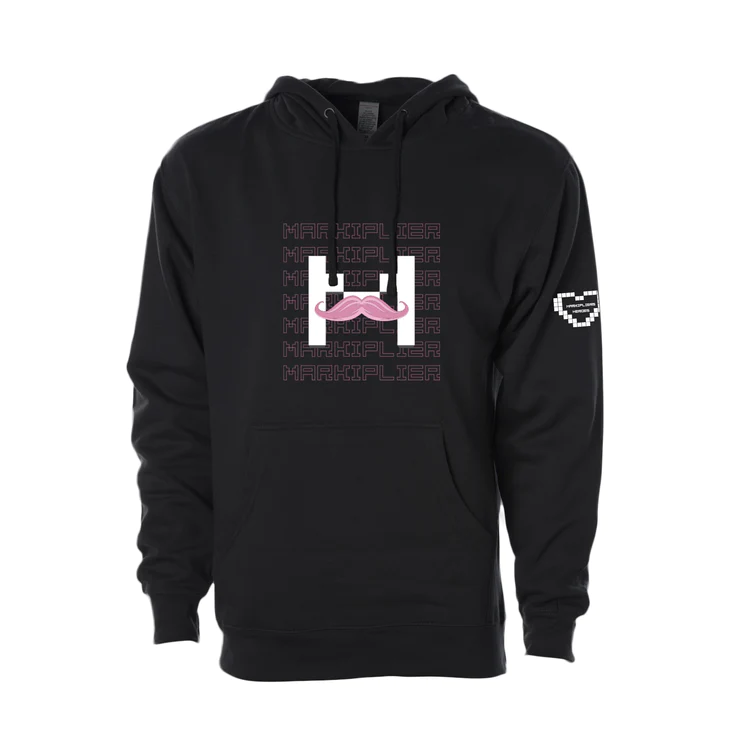 Your outfit can match your phone if you buy this hoodie and the phone grip above. Just like the phone grip, this hoodie shows a big pink mustache in front of a white "M." "Markiplier" is printed in the background 7 times to add some extra color to the design.
DanTDM
T-shirts
Hoodies
Accessories
Toys
Bags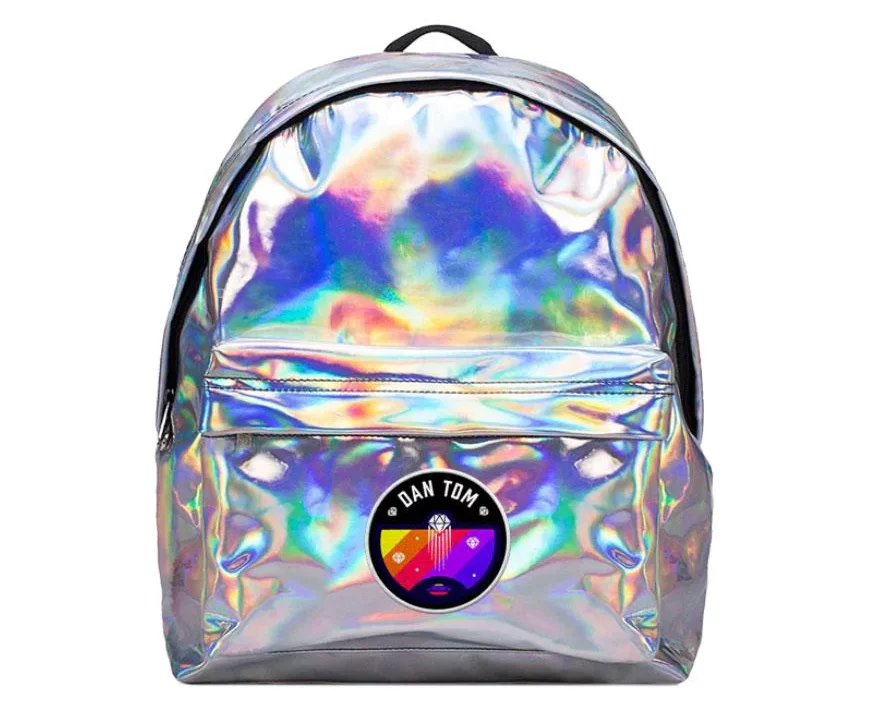 Talk about bold! Iridescent products will never fail to catch my attention. I love how bright Dan's iridescent backpack is, and how his diamond comet logo looks so cool on the front pocket. Whether you're still in school or just have a lot of errands to run, it's always good to have a backpack on hand.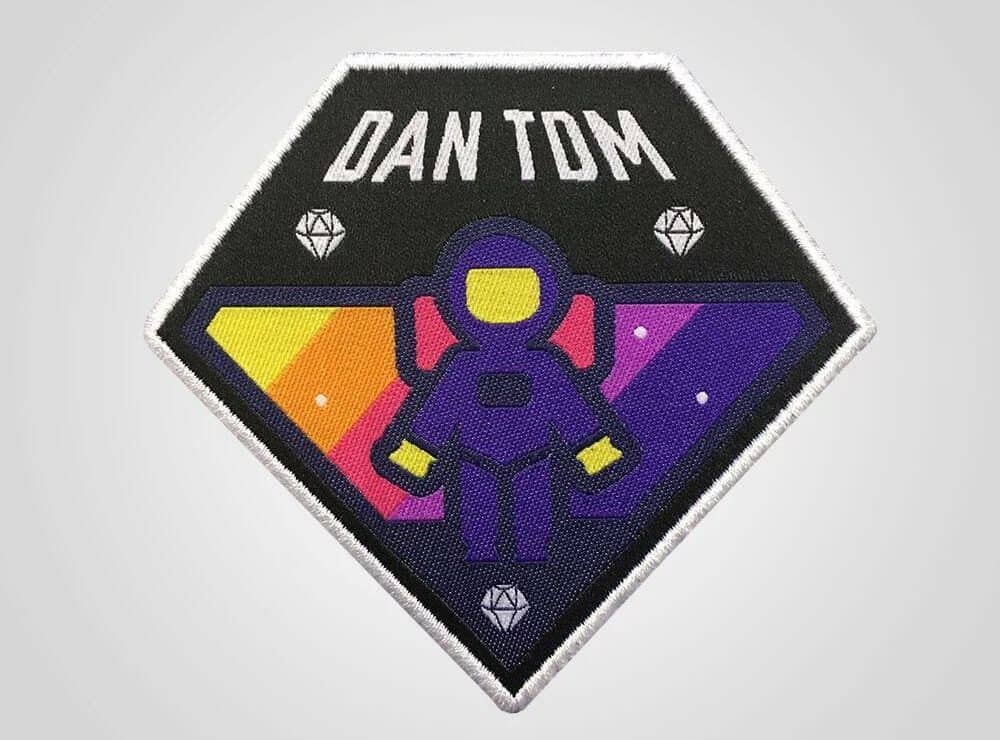 Dan's deep, dark, and vibrant color scheme is everything I wanted it to be. I liked that this patch is inexpensive and shows off Dan's distinctive style. The little astronaut in the diamond pattern is adorable, and it's really easy to iron it onto fabrics to give them extra flair.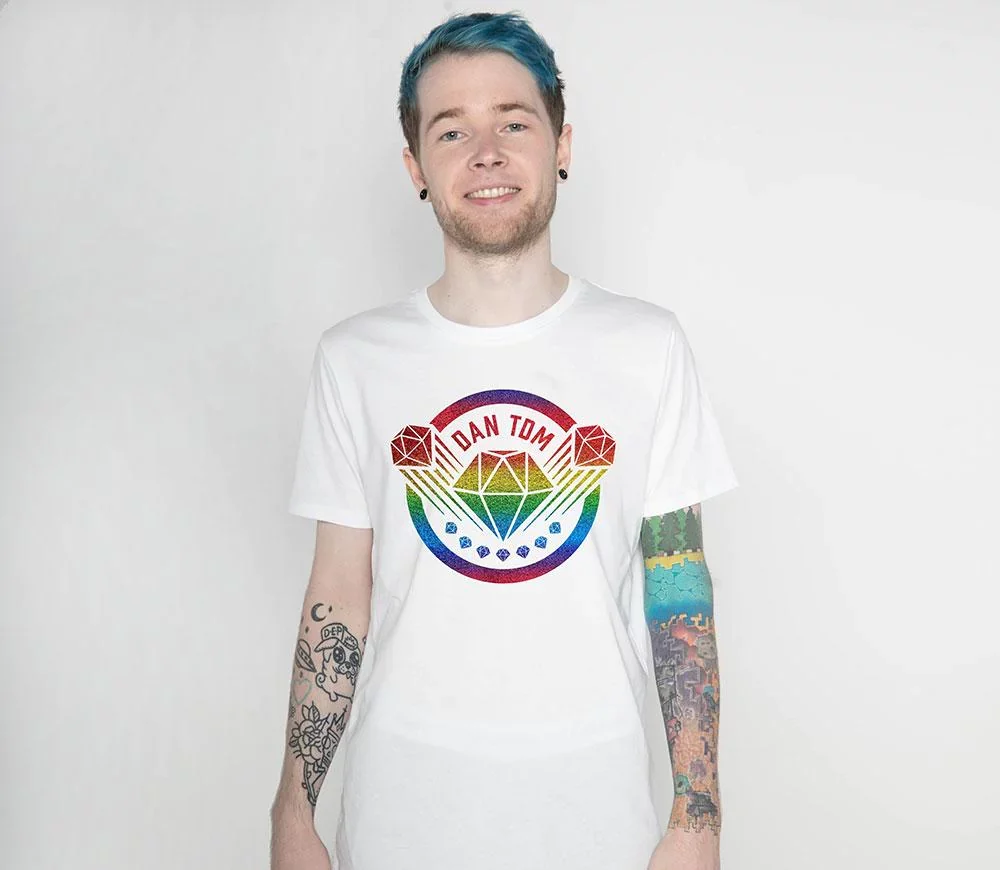 If you like DanTDM and you like to wear bold colors like he does, let me present to you the shirt you've been missing all your life. This diamond logo t-shirt that says Dan's name was done in a fun ombre rainbow color scheme. If you do go for this one, make sure you never put it in the dryer!
Smosh
T-shirts
Hoodies
Sweaters
Bottoms
Hats
Bottles
Pins
Mugs
Phone cases
Popsockets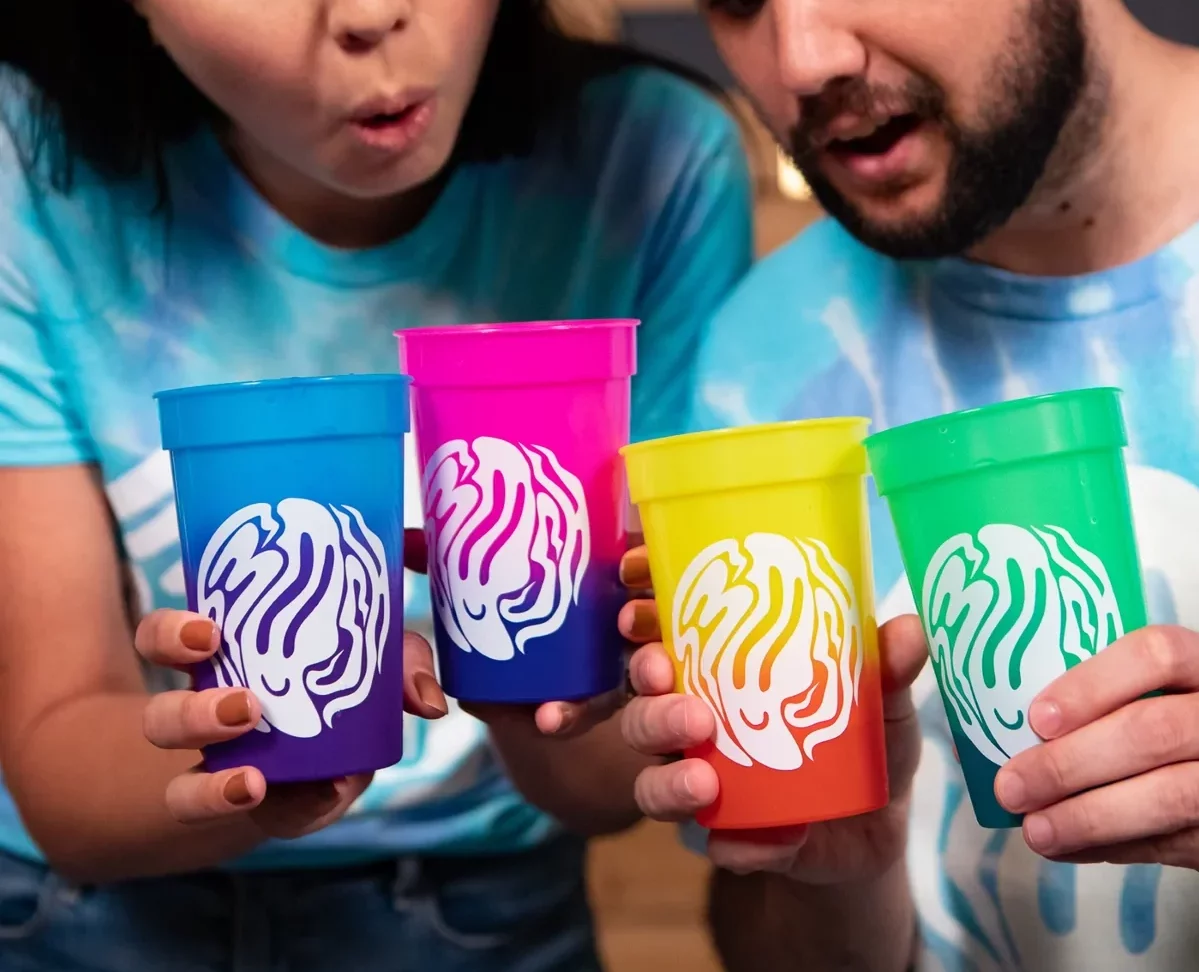 The cute smiley faces on these 4 cups are melting! The color-changing effect only adds to these cups' trippiness. For those of us who are paying closer attention to plastics now, you'll be happy to know these are BPA-free.
The bright, funny, and kind of horrifying print on these swim shorts is so Smosh it's hilarious. The ice cream faces are melting, which gives them a unique warped effect. My favorite part is the melting Sonic the Hedgehog ice creams.
Bean Water Muge – White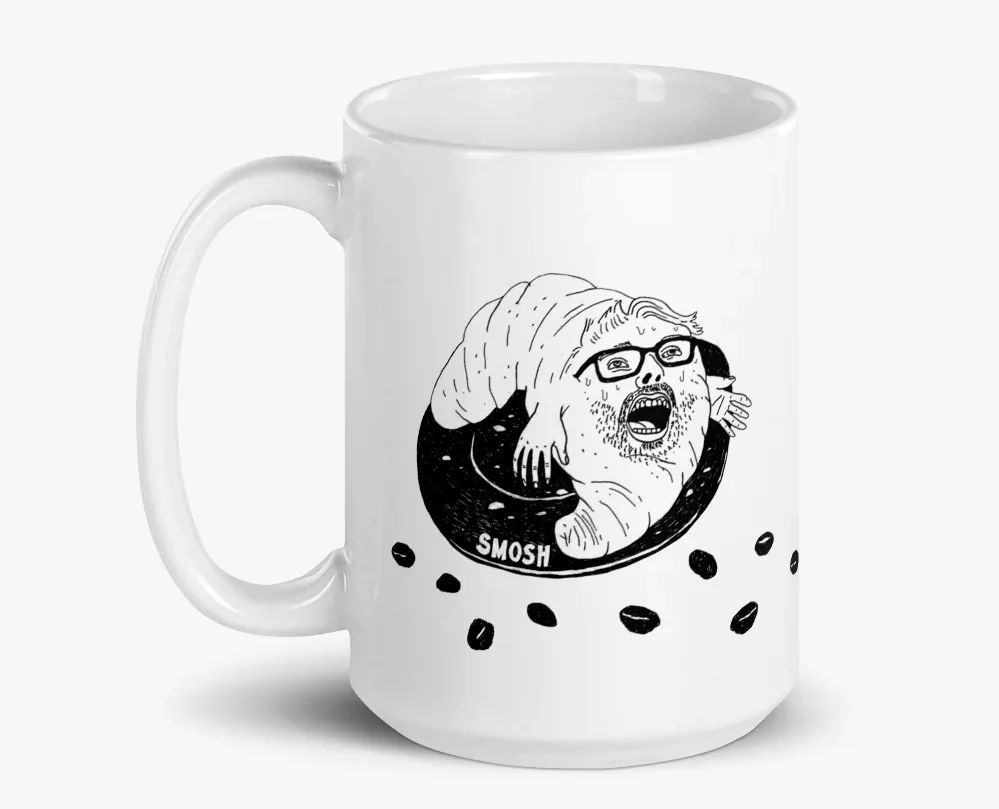 I need bean water! This mug has a terrifying coffee bean on the front with an all-too-human face, but the back is just so cute. This was what I meant about Smosh's distinctive style. It's hard to pin down, but once you see it, you know it's Smosh.
Ninja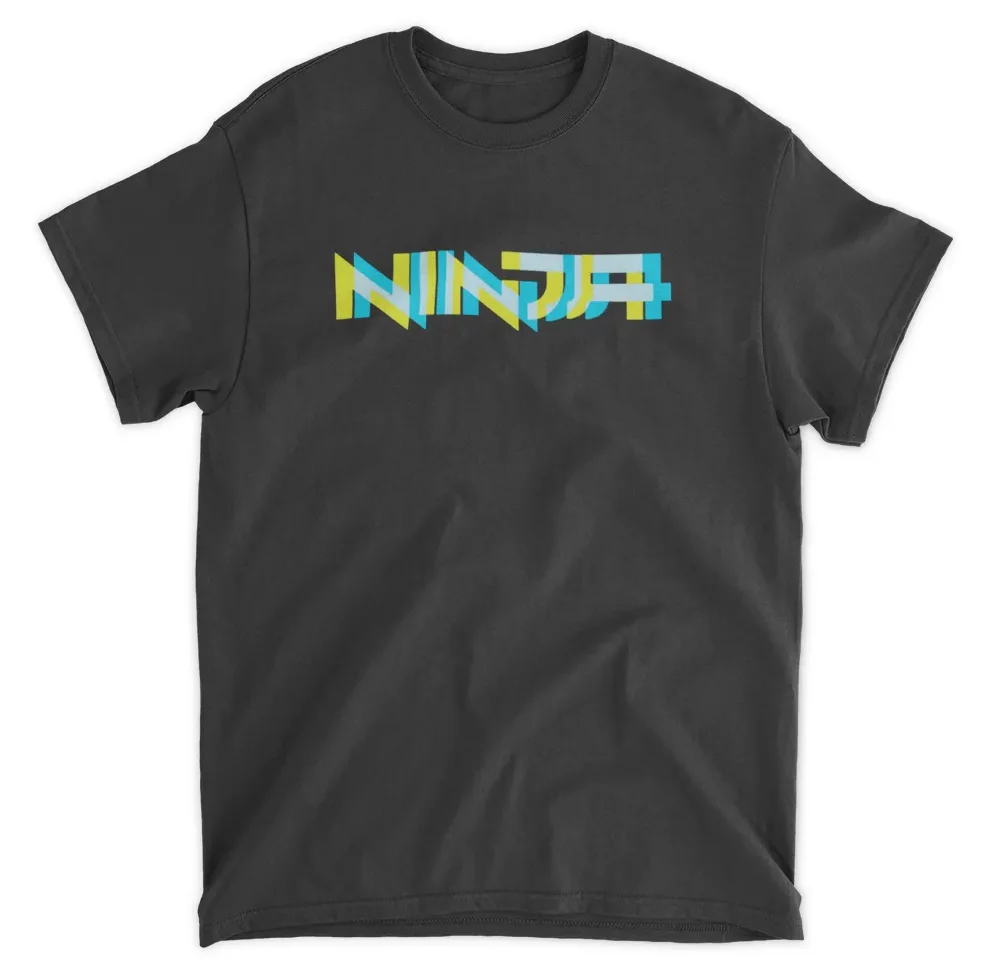 Ninja may have a more limited selection of items than other popular YouTubers, but I still love the shirts and hoodies he does have. This t-shirt has a simple yet eye-catching design. It looks like you're seeing double with "Ninja" printed over itself in yellow and then in blue.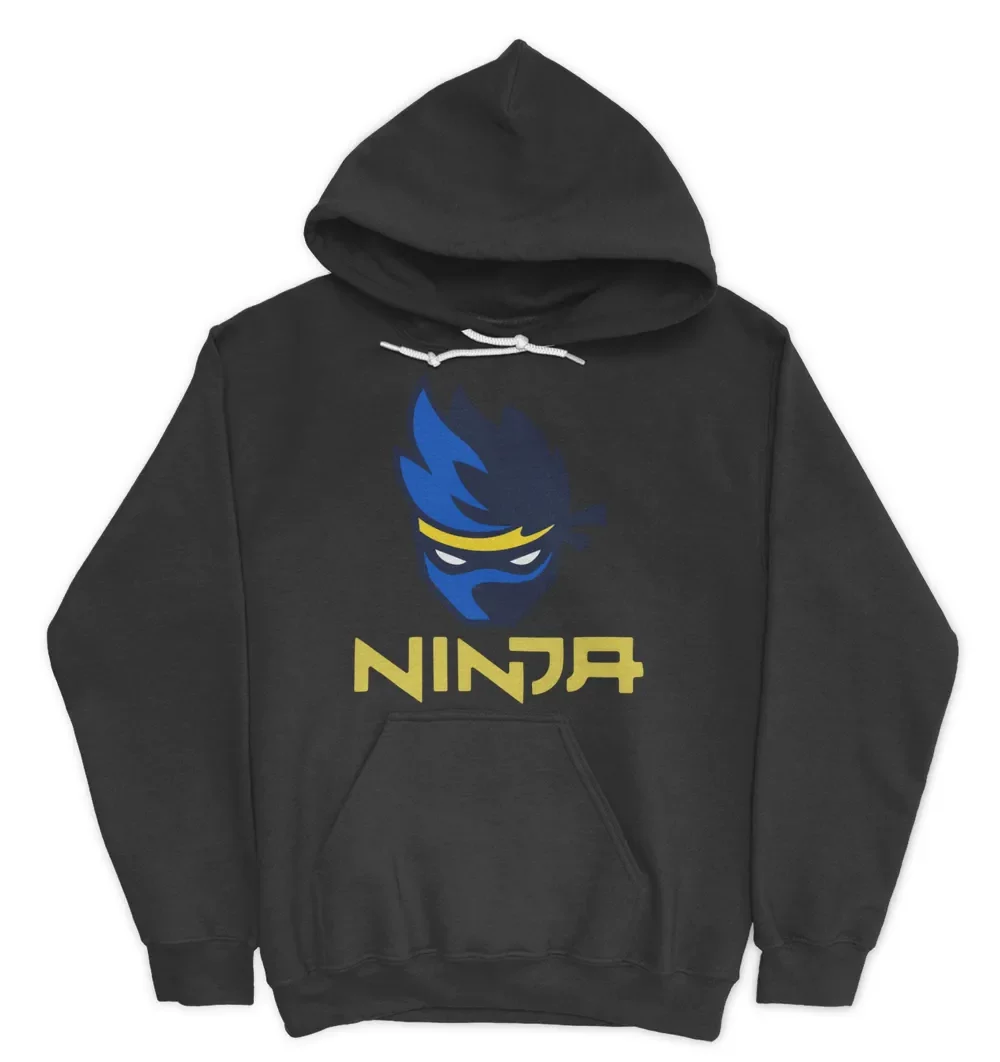 Ninja's designs aren't super bold, but they do look cohesive and futuristic. That's what I like about the design on this hoodie – even though the lines are simple, they're very clean and crisp. Ninja's cartoonish outline here is pretty cute, too.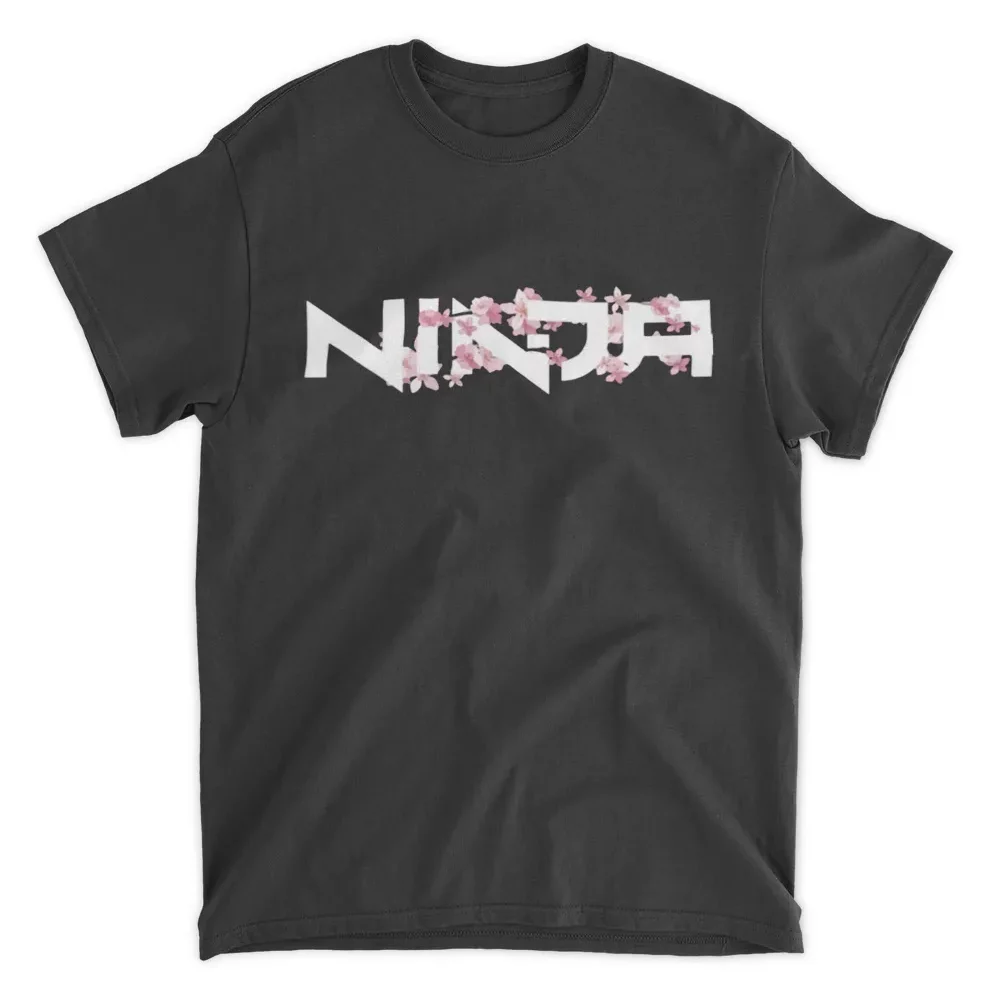 Now it's always cherry blossom season! The pink blossoms covering Ninja's logo add an ethereal touch. The design on the back is cool, too. It shows Ninja's logo covered in even more cherry blossoms.
Jacksepticeye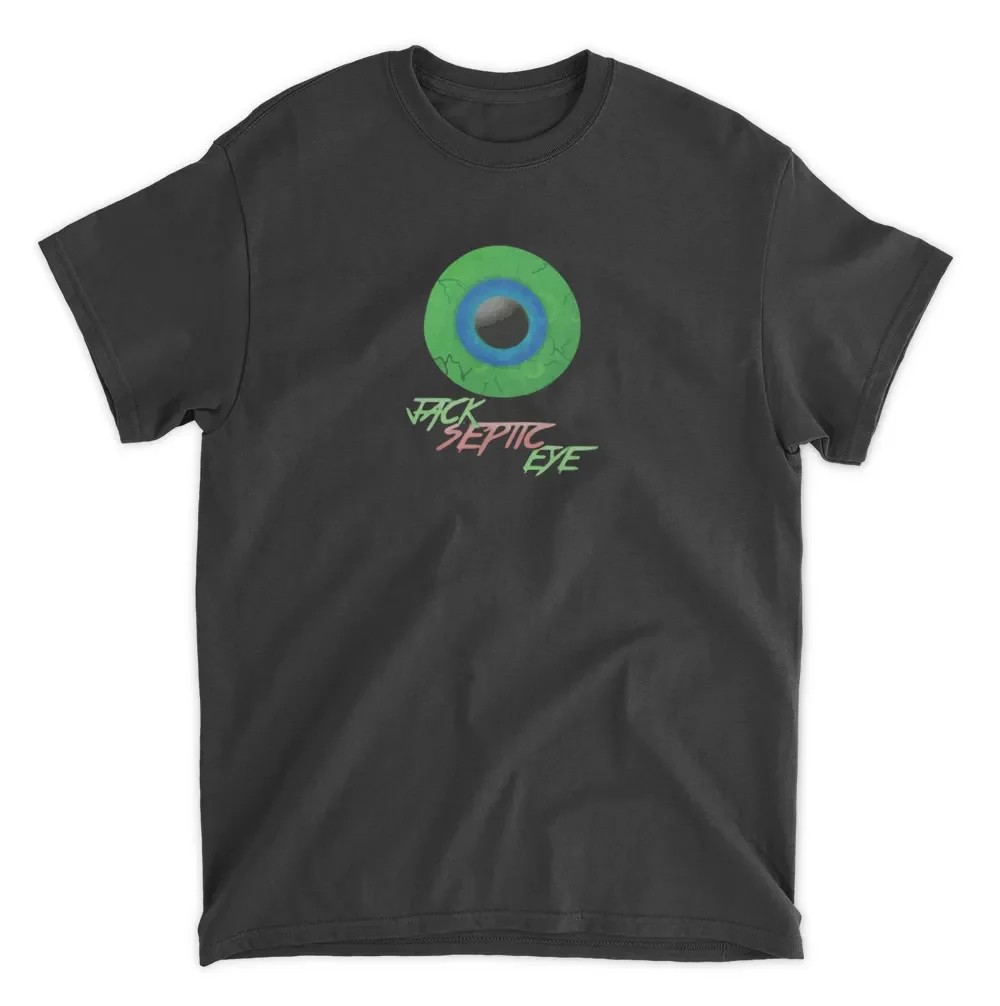 Like Ninja, Jacksepticeye doesn't have a huge variety of merch. Still, he has some killer designs on the t-shirts and hoodies he sells. What I like about this one is that shows the iconic eye Jack uses as a logo. He really did injure his eye as a kid, too. It's a pretty gross story, but it worked out for him in the long run.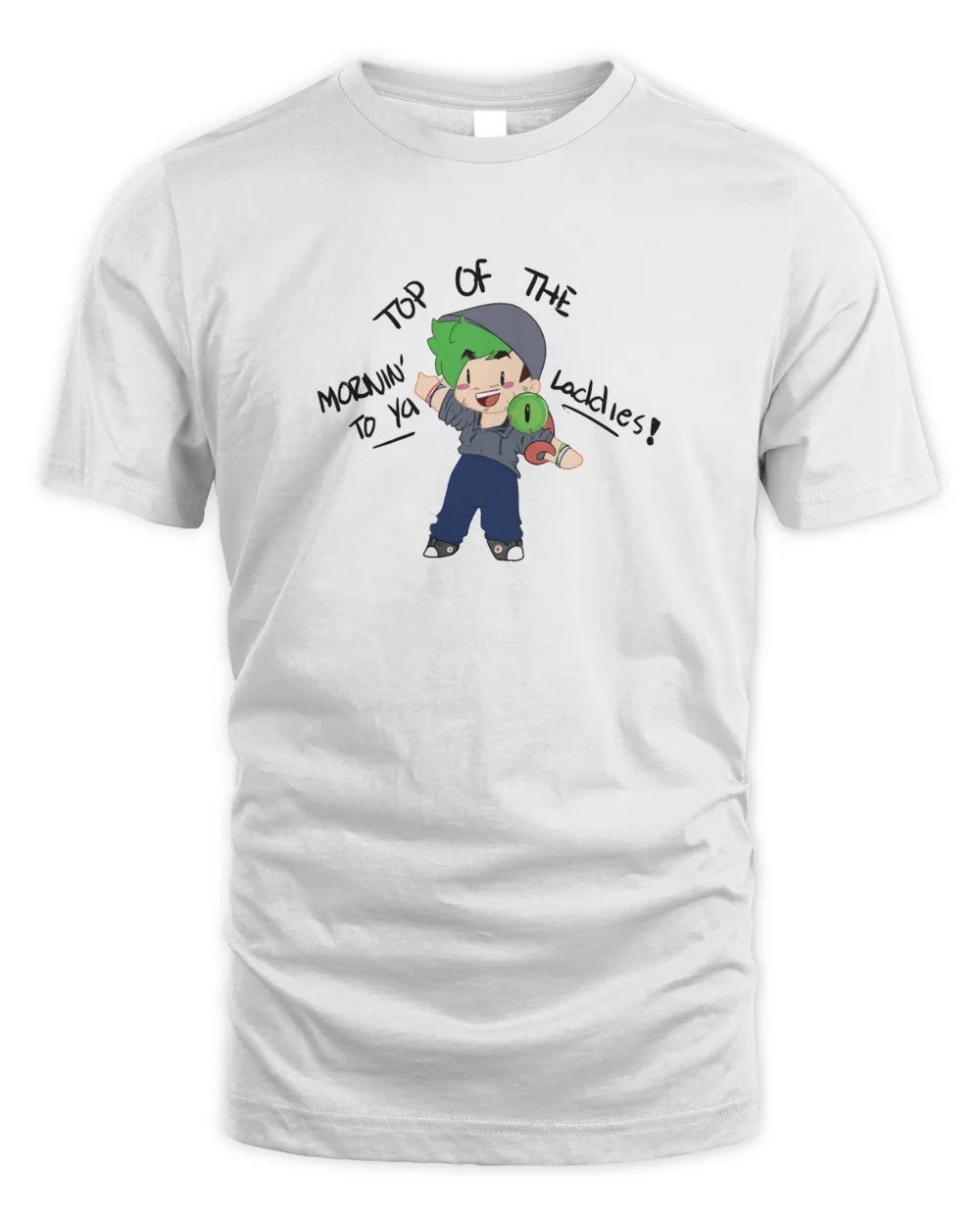 Aww! Jack looks so cute on this shirt! Above an adorable chibi design of Jack is the phrase, "Top 'O the Morning to Ya, Laddies!" You'll notice the green, infected eye makes an appearance here, too.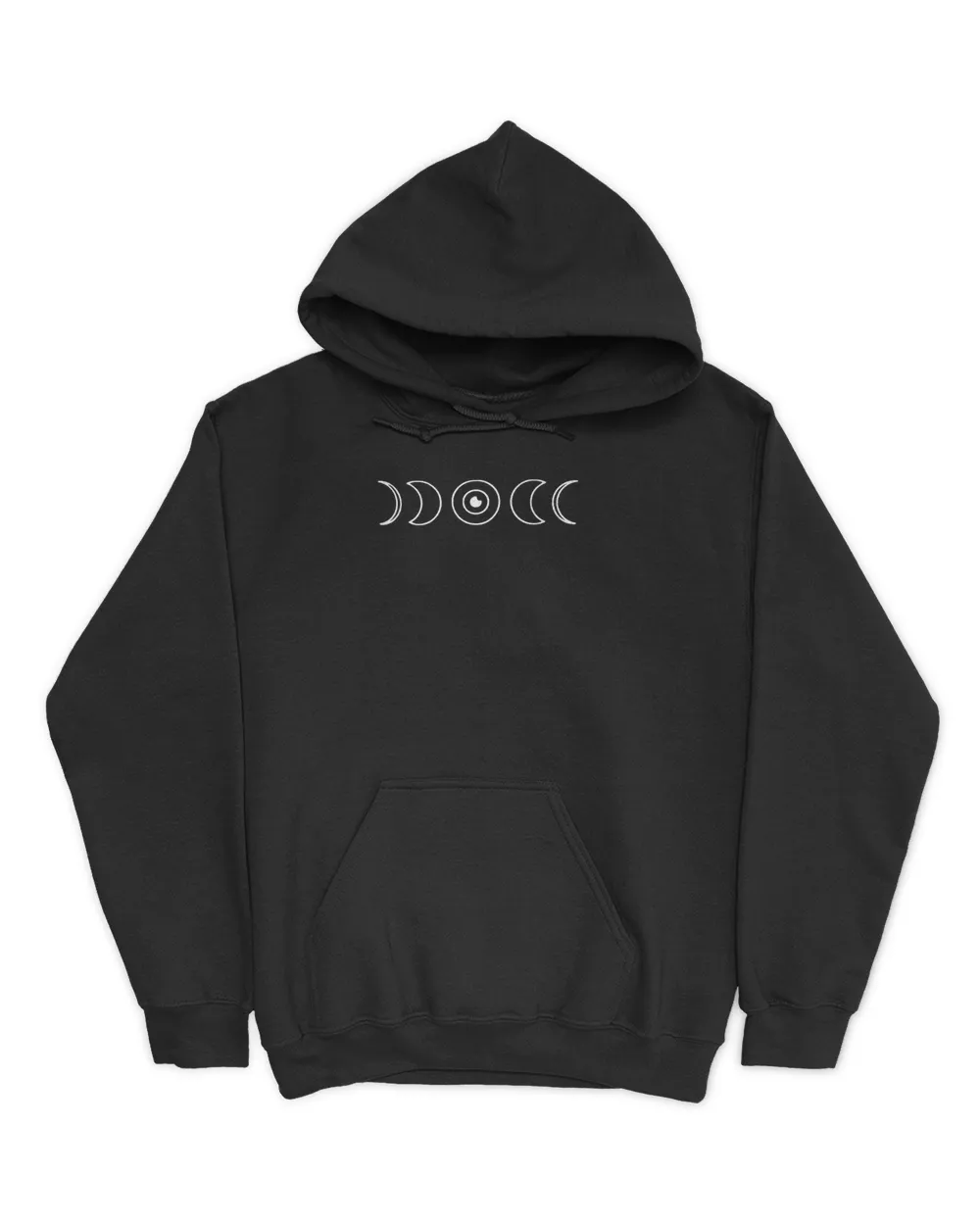 Jack's eye represents the full moon on this hoodie. I love the ironic play on the popular moon phases design. Jack putting his eye logo as the moon in the center is pretty hilarious if you ask me. It's a simple hoodie, but if you wear it out in public, I know other Jack fans would recongize it.
FAQs
Before you head off to your virtual shopping cart, I want to answer your most frequently asked questions about YouTubers and their merch.
Question: Which YouTuber Has the Bestselling Merch?
Answer: Pewdiepie. It's indisputable. It's Pewdiepie by a mile.
Question: What Merch Is Most Popular?
Answer: T-shirts are generally considered to be the most popular type of merch. Everyone needs clothes, right? We use clothes to express ourselves and our interests, and owning a t-shirt branded with your favorite YouTuber is a convenient way to do just that.
Question: Who Is the Best YouTuber In the World?
Answer: This question has many answers. To the general population? Pewdiepie is the best. To me? It's Mr. Beast. To you? It might be somebody else. My suggestion is to check out a variety of different channels with different types of content to find out for yourself.
Be Sure to Click That Subscribe Button!
If you haven't done so already, I'm going to remind you to subscribe to your favorite YouTubers now because that's part of how they stay relevant inside YouTube's algorithm. I hope you found my guide outlining the best YouTuber merch to be helpful on your quest for the merch you or a fellow fan would love.
If you ask me, Funneh/The Krew has some of the best quality merch. Not a massive selection, but great stuff, nonetheless. If you want to see more YouTuber guides, please come check out our website!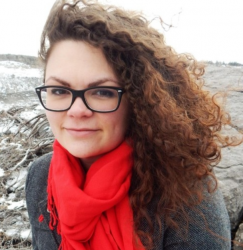 Latest posts by Candace Osmond
(see all)