It was disappointing to see Netflix remove all Naruto episodes in August 2021, after only offering one season of this exceptional series. But if you look at Hulu still streaming all 220 episodes and the avid fan base, it's clear the best is maybe yet to come, both with Naruto viewing and even for official merchandise.
Consider this your guide to the best Naruto merchandise you can buy, no matter if you want it shipped to the UK, within the US, Singapore, or other countries. I'll share some surprising facts you may not know about Naruto merchandise, and tell you where to buy (and where to avoid) Naruto merchandise. Most importantly, I'll point you to my top recommendations for the very best officially licensed merchandise you can buy from legit stores. 
Bottom Line Up Front Summary:  If I had to select just one officially licensed merchandise item for Naruto fans, it would be the Megahouse Nyanto! Umino Figure. This figurine is great for collecting, affordable, and crafted with attention to detail. 
My Top Picks
Surprising Facts About Naruto Merchandise

Naruto has some excellent merchandise. But it's not without controversy. Many fans wonder why Naruto statues are expensive, while others wonder if all merchandise is legit. At the same time, there's always debate about scoring discount codes or coupons. Here are some helpful tidbits I uncovered that provide a little perspective if you're considering buying Naruto merchandise.  
Most Expensive Naruto Merchandise 
Naruto's reputation for expensive figurines may come from a few examples. While there are more expensive Naruto collectibles, the most expensive one that's been offered to the general public was the Tsume X-tra Pain Figure, retailing for around $1,000 US dollars. It was part of a limited series collection. While the features are not extravagant, the price likely came from its limited run and the popularity of the character. 
The Truth About Naruto Promo Codes and Coupons
I love a good deal, and I don't blame anyone looking for a discount on Naruto merchandise. That said, you need to be very careful. Most of the time, codes or coupon codes are offered through dubious websites. Instead of searching for codes– often expired or not legit– pay attention to sales. Comparison shopping, checking back later, and shopping near a new season or a holiday are all great ways to save money on Naruto merchandise. 
This Naruto Merchandise Item is Oddly Popular
When you think about Naruto merchandise, your first thought is probably collection, t-shirts, and gear. While those are all popular items, a current trend is to buy decals and stickers to decorate your car. Some get custom Naruto license plates. The issue is that none of these are officially licensed merchandise. Many popular products are found on Etsy or Amazon. 
Where to Buy Naruto Merchandise
The best place to buy Naruto merchandise is a little tricky. The problem, of course, isn't having trouble finding any Naruto merchandise. You can buy fan-made merchandise on Etsy, and countless fan merchandise sites, such as Red Bubble. Amazon carries mostly fan-made merchandise as well. If you want to find officially licensed merchandise, you need to look at descriptions and company reviews- and rely less on Reddit threads or other rumors. 
Crunchyroll, for instance, is a very popular place to buy Naruto merchandise. Sadly, it has very poor customer ratings. The Ghibli Store also has very poor customer reviews. I also recommend staying away from naruto-merchandise. net.
Atsuko 
Atsuko is one of the best places for officially licensed Naruto merchandise. This website has been certified safe from scam detection websites and is fairly well-received. The online store sells exclusive items too, so it's a fun way to find unique merchandise. Every product is rated by customers. The collection includes t-shirts, socks, jackets, athletic pants, beanies,s and face masks. Shop the Naruto Collection on Atsuko Here. 
Hot Topic
Hot Topic has a collection of over 170 officially licensed Naruto merchandise items. This collection is modern and versatile and appealing to both teens and adults. The Naruto merchandise collection at Hot Topic includes t-shirts, hoodies, figurines, shoes, plush, home items (such as blankets and tea seats), jewelry, and accessories. This is my favorite collection of merchandise. Hot Topic also has the advantage of more external reviews vs Atsuko. Shop Naruto Merchandise at Hot Topic Here.
Target
If you're looking for Naruto merchandise for all ages– including kids– then Target is the place to shop. Target prices are hard to beat, and, unlike most Naruto merchandise collections, the apparel is limited to adult sizes. Graphic tees, pajamas, books, blankets, hoodies and sweaters, toys, Funko Pop, posters, and more are available. This collection is youthful, and you know you're buying merchandise from a reputable retailer. The downside is that it can be a little overwhelming if you don't know what you're looking for. Shop Naruto Merchandise at Target Here. 
Naruto Merchandise: My Picks
Here are my top recommendations for the best Naruto merchandise you can buy today. All of these products were carefully selected in several ways. First, all items come from secure, legit websites and stores. Secondly, all of my top recommendations are officially licensed merchandise. From there, I selected merchandise crafted with detail, innovation, and products that exhibit a deep understanding of Naruto. I hope that there is at least one gift idea for every Naruto fan. 
I've organized my picks by category, from apparel like t-shirts and hoodies to accessories and much more. Be sure to check under my Final Thoughts for my final recommendations. 
Naruto Accessories 
Jewelry, backpacks, hats, socks, and more: these officially licensed merchandise items are some of my favorite. They were selected based upon their simply striking designs and positive customer reviews. 
Naruto Shippuden Itachi Akatsuki Mini Backpack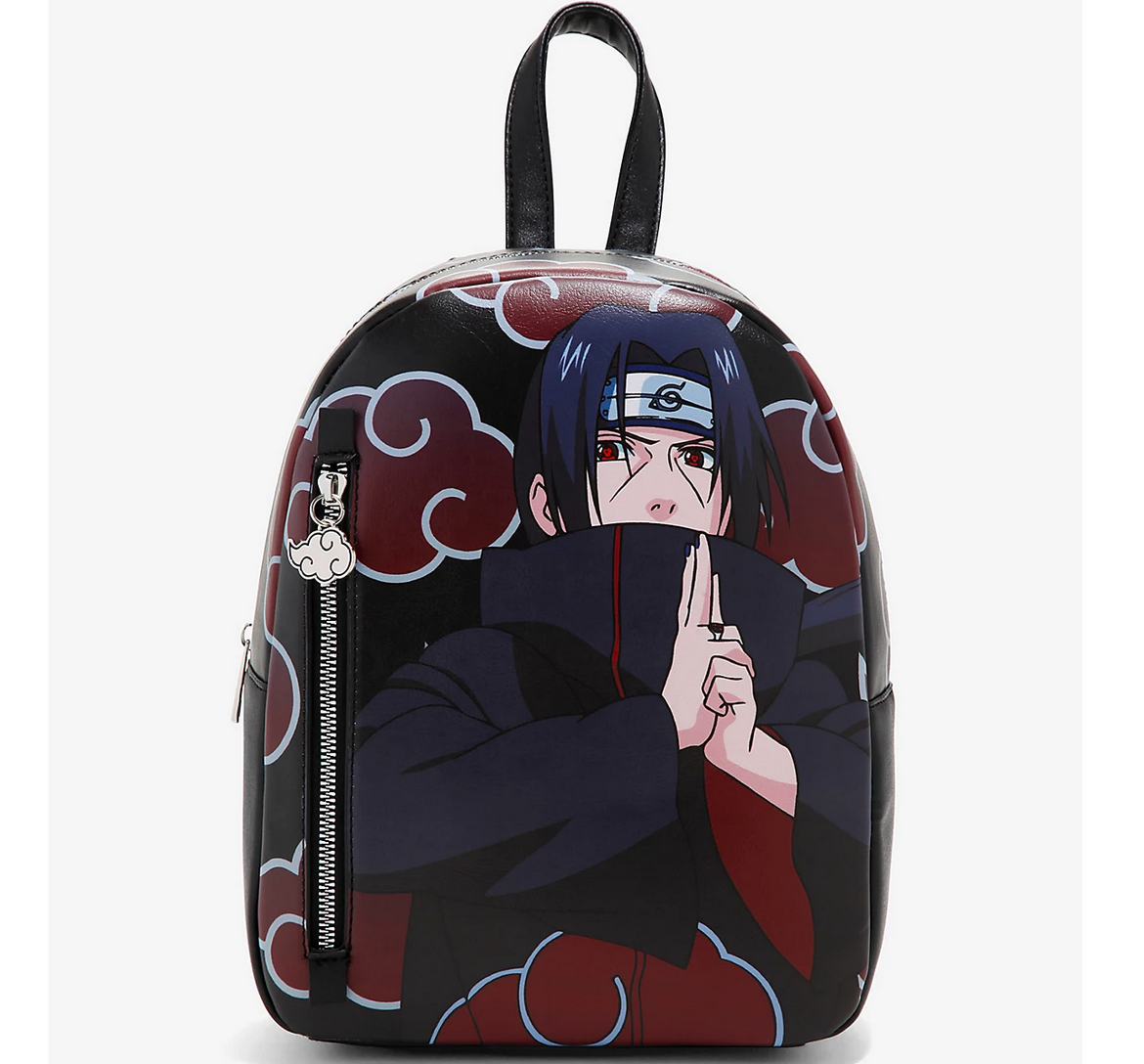 This mini backpack's striking design speaks for itself. The Naruto backpack features Akatsuki on the front, with a backdrop of clouds. The color contrast and metallic accents make this backpack stand out. It's made out of polyurethane, which is easy to clean and won't get ruined in the weather. The straps are adjustable and the lightweight construction is great for day travel and lighter loads. I also love the charm on the front zipper. Buy Here. 
Pros 
Lightweight

Adjustable Straps

Striking Contrast Design
Cons
Small 

No Internal Zippers
Naruto Shippuden Itachi Symbols Snapback Hat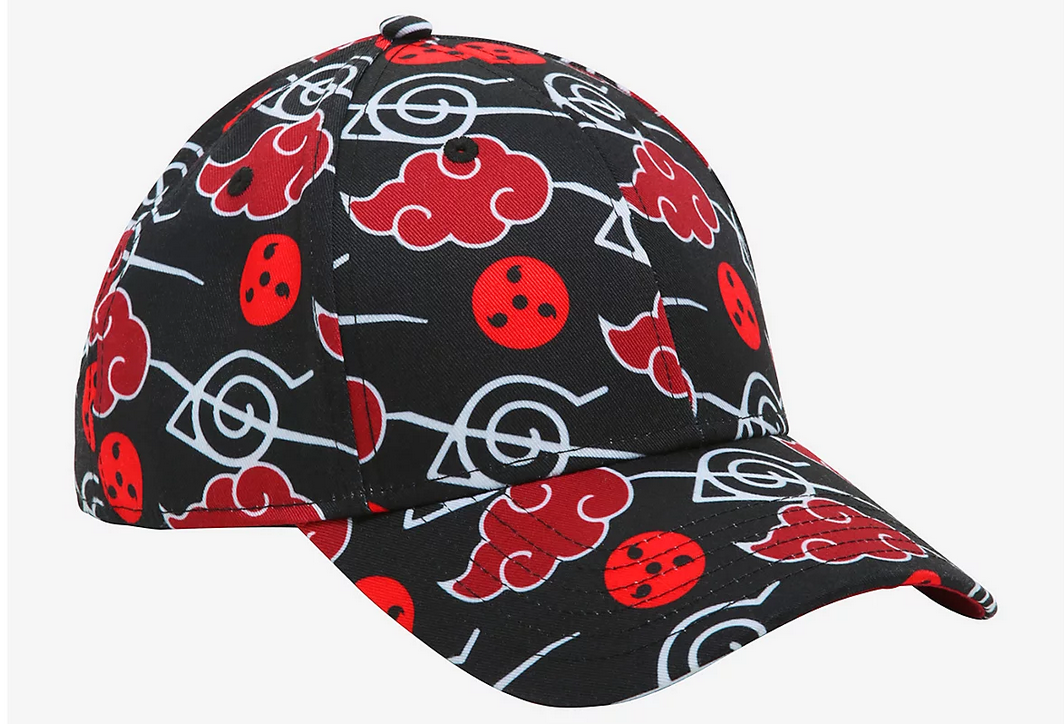 Keep the sun out of your eyes with this Naruto hat. The snapback hat is a unique, online exclusive item. You'll feel like a member of the Uchiha clan with the all-over print. The Anti Leaf Village motif pairs with Akatsuki clouds. The polyester fabric is lightweight and easy to clean. This hat is adjustable and made with a firm brim. Buy Here. 
Pros
Anti Leaf Village and Akatsuki Clouds

Firm Brim

Adjustable
Cons
Naruto Shippuden Akatsuki Umbrella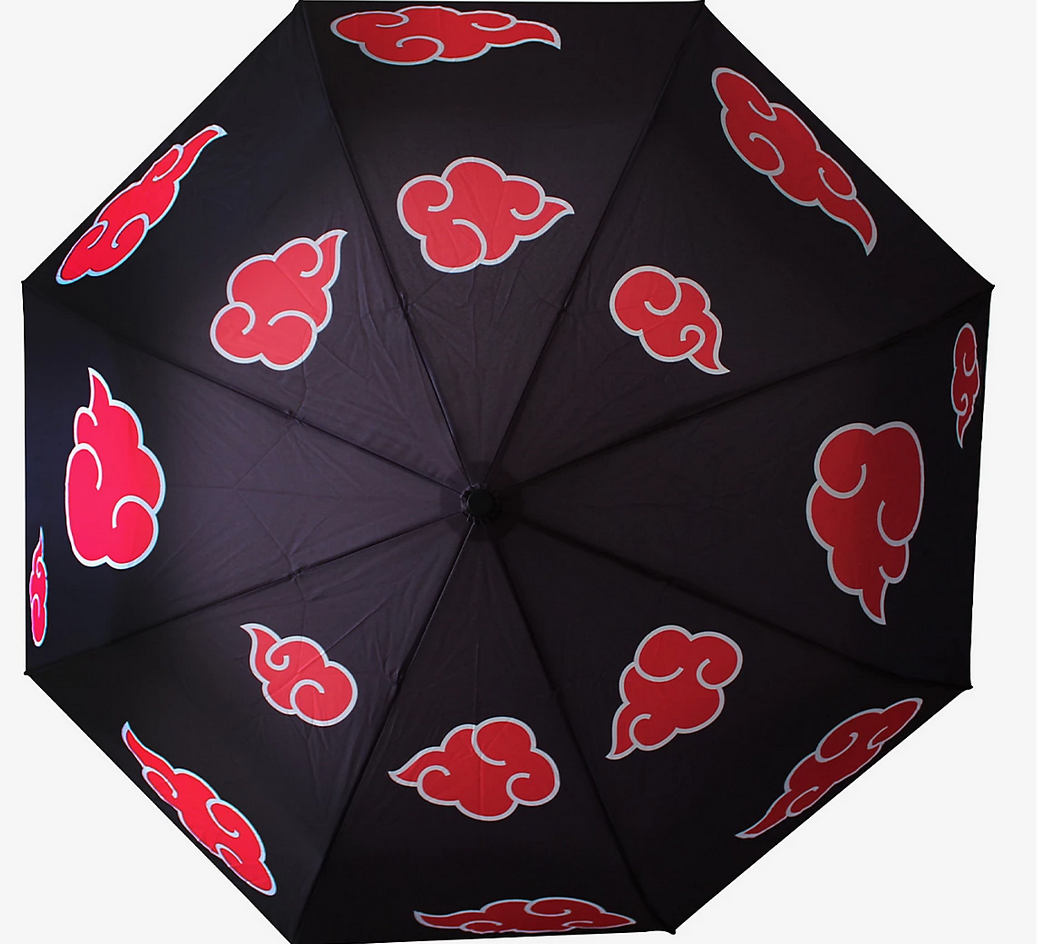 Just as there's official merchandise to keep the sun out of your eyes, there's also something to keep the rain off of you. This umbrella features Akatsukui clouds. It comes with a wrist strap, plus a carrying case. It's easy to use, and small enough to stash in a bag or purse. The compact umbrella is intended for one person. Buy Here. 
Pros 
Iconic Print

Easy to Store 

Wrist Strap and Case
Cons
Not Full Size

Only For One Person 
Naruto Shippuden Sasuke & Naruto Best Friend Bead Bracelet Set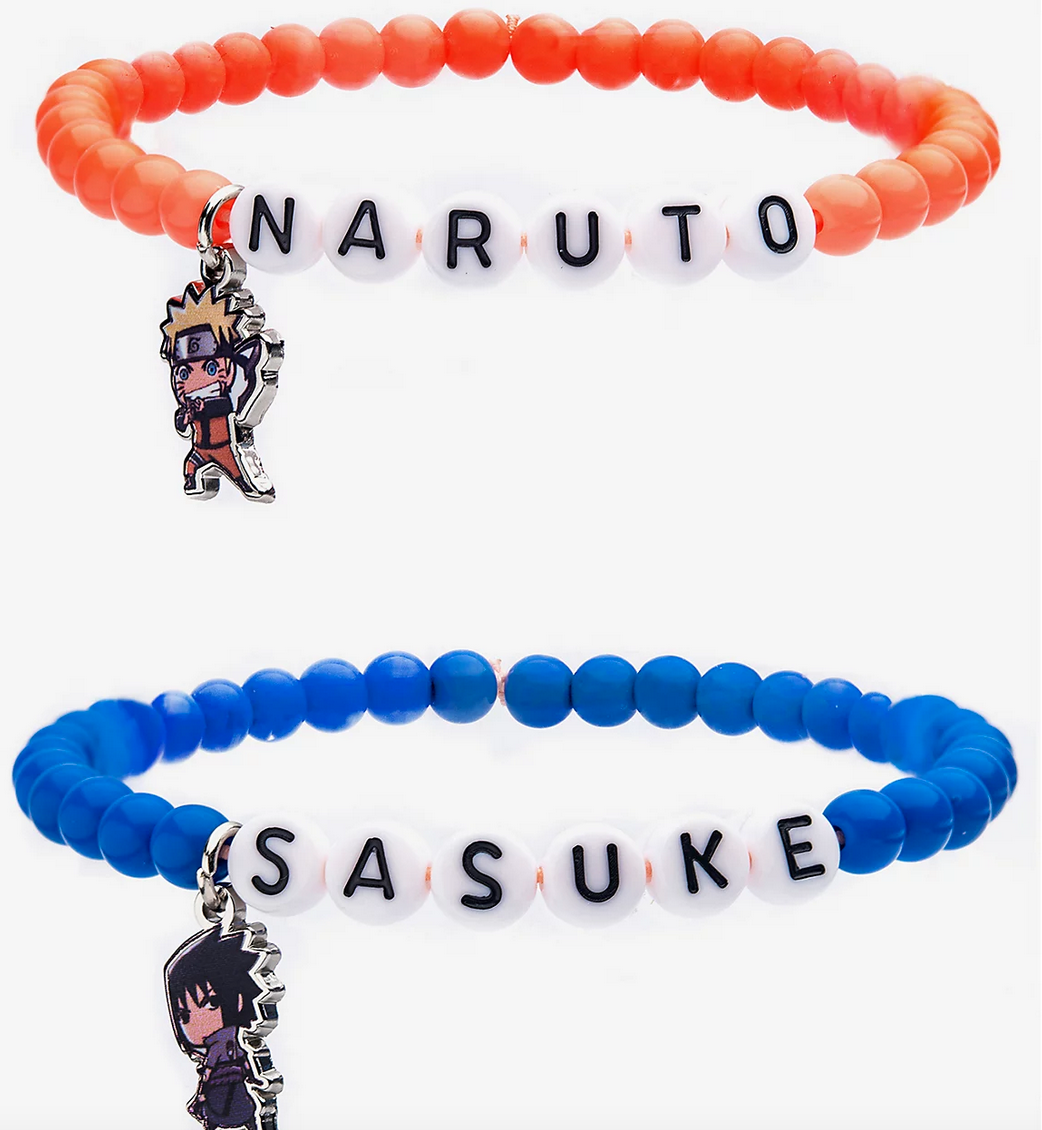 I love this affordable bracelet set for anyone who wants to gift themselves and a friend at the same time. These charming bracelets include an orange bracelet and a blue bracelet. The orange bracelet has a Naruto charm, while the blue bracelet impresses with a Sasuke charm. The stretchable bracelets are perfect for any casual outfit and comfortable to wear. Buy Here. 
Pros
2 Bracelet Set

Lively Charms

Flexible, Comfortable Fit 
Cons
Not Valuable 

Shouldn't Get Wet 
Naruto Apparel
Whether you're looking for a classic graphic tee or a statement hoodie, my favorite Naruto apparel items are comfy, statement-worthy, and at a fair price. 
Naruto Gaara Yellow Tee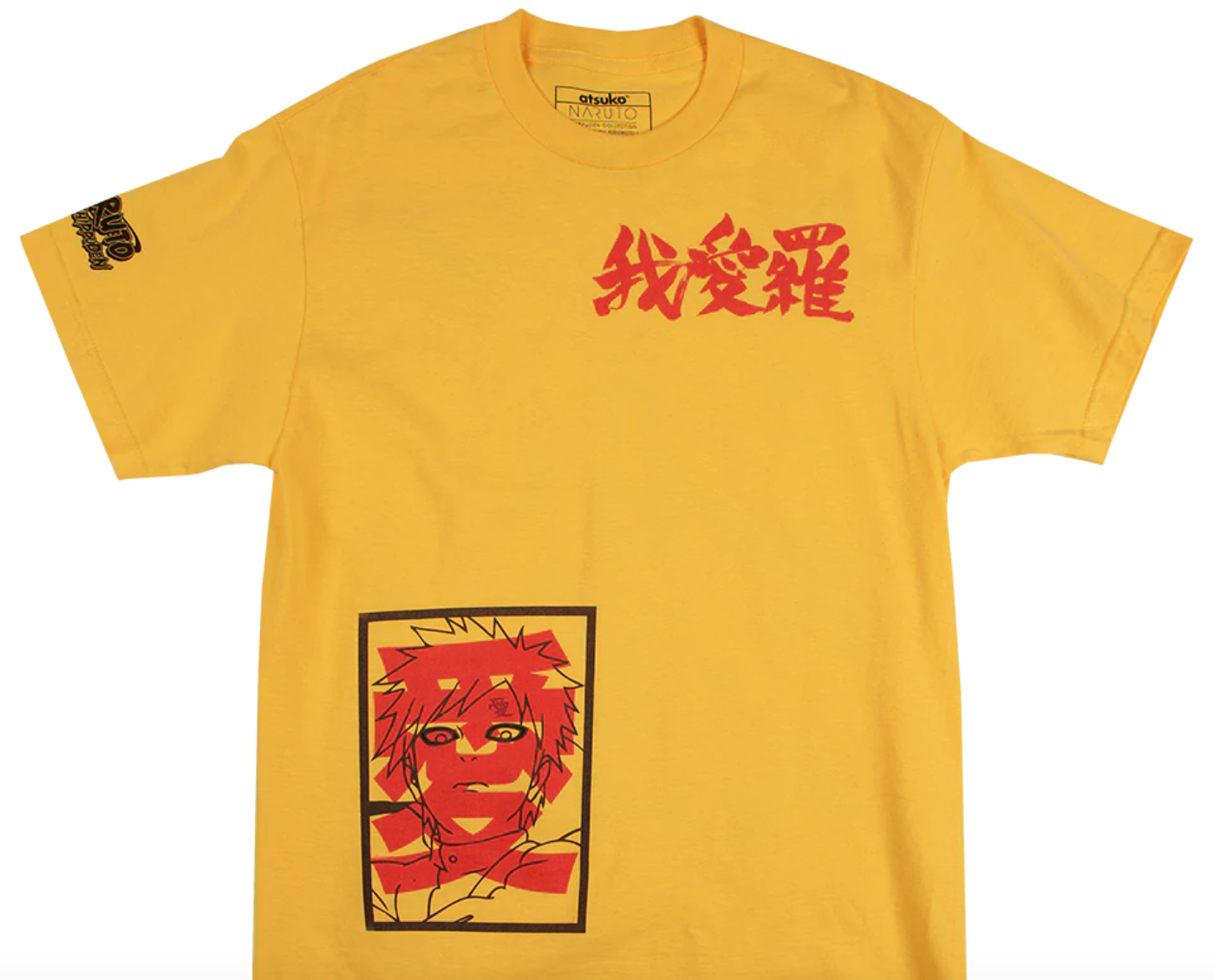 There are some excellent white t-shirts you can buy from Atsuko, but this yellow tee tops my list of the best tees for official Naruto merchandise. This yellow tee is a fan favorite, and it's easy to see why. The graphic art style, Naruto character, and motifs are true to the beloved storyline. The short sleeve crew neck tee is made with 100 percent cotton– but it's shink-free. The fit is a classic fit, available in up to size XXL. Buy Here. 
Pros
Highly Rated

Iconic Motifs

Shrink-Free
Cons
Not Available in XS or ANOVA 2XL

Harder to Coordinate 
Naruto Kakashi Anbu Long Sleeve Shirt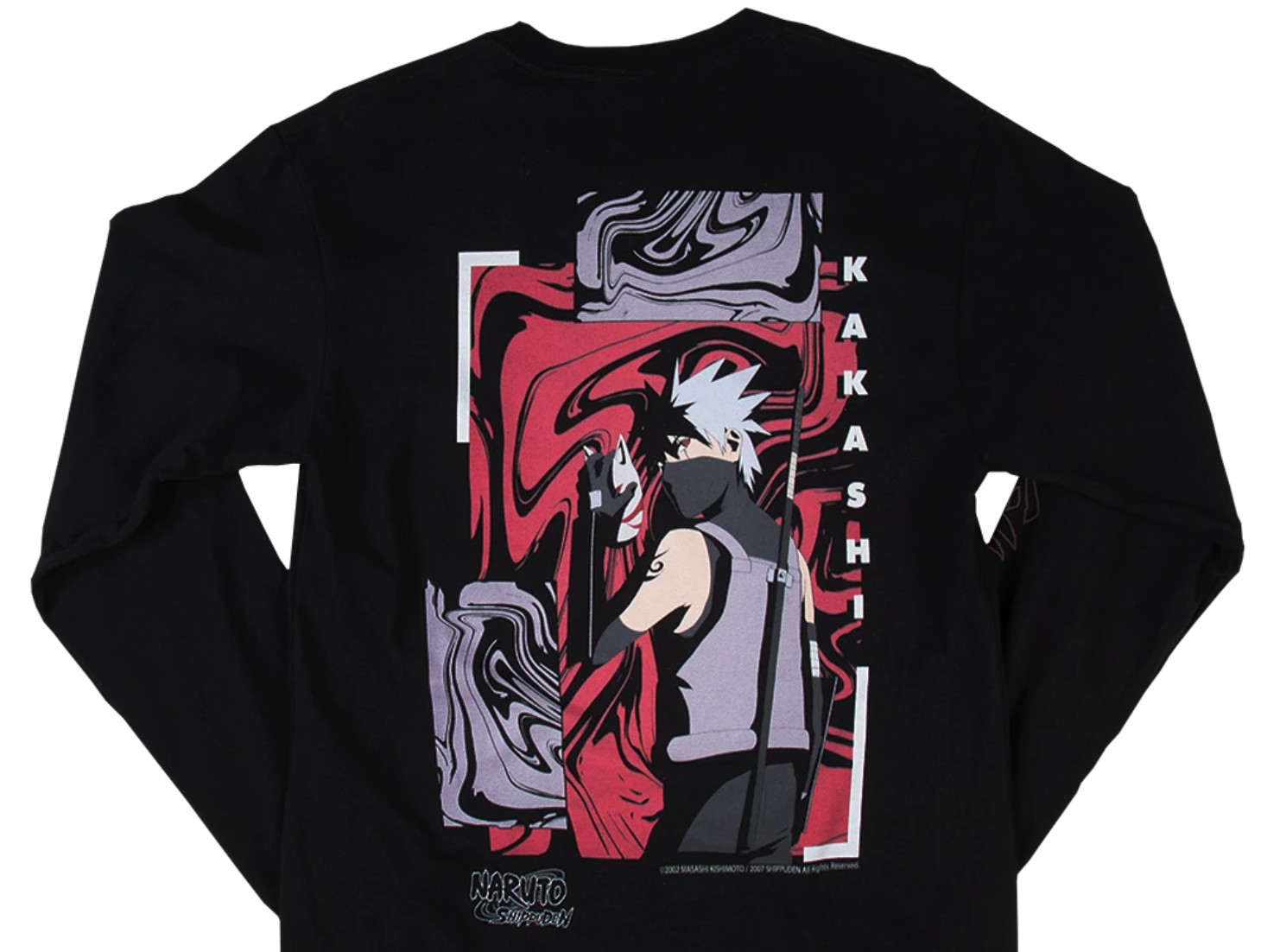 Cooler weather? No problem. This long-sleeve tee is my very favorite for Naruto fans. The red symbol on the front is in stark contrast with the black tee. The back is where the shirt shines, with a vivid graphic of Kakashi, glancing over their shoulder and preparing to act. The shadows, colors, and multi-dimensional design are impressive. The shirt is made with shrink-free cotton. The regular fit and ribbed neck make this an instant classic. Buy Here. 
Pros
Lightweight Comfort

Multidimensional Kakashi Graphic

Shrink-Free Cotton
Cons
Runs Small for Men

No XS or above 2XL 
Naruto Orochimaru Purple Performance Joggers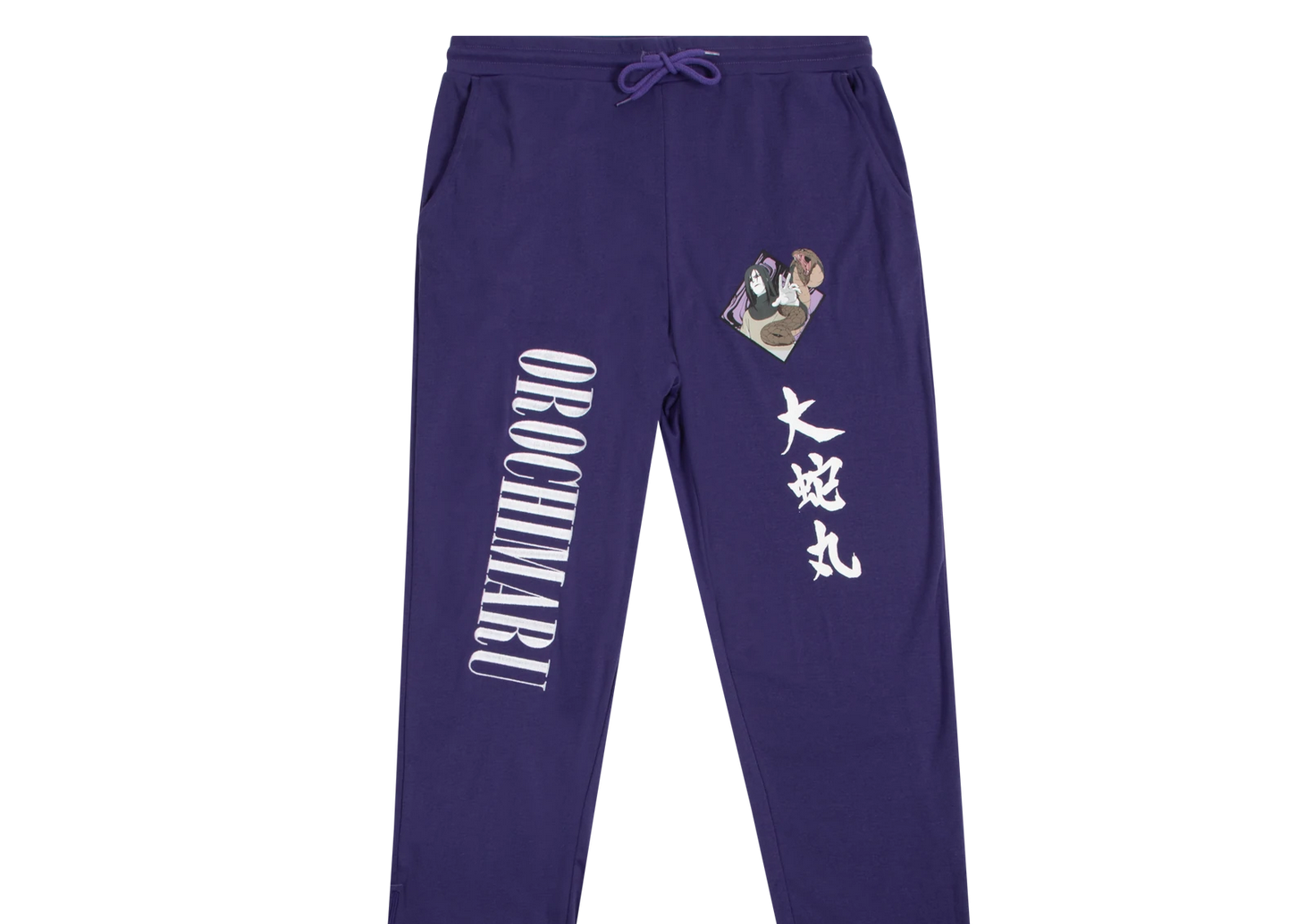 There's nothing quite like the comfort of a great pair of sweatpants. These joggers are designed not only for lounging but even working out. The joggers are made with a blend of 85 percent polyester and 15 percent cotton. The result: soft fabric that won't make you feel weighed down as you sweat. Side pockets are great for storing keys of an ID. Zip-up cuffs allow you to adjust to the weather, and the relaxed unisex fit includes an adjustable drawstring waist. The screenprint is printed crisply on the royal purple sweatpants. Buy Here. 
Pros
Breathable Fabric 

Zip-Up Cuffs

Adjustable Drawstring Waist
Cons
Only up to 2XL

Only in Purple 
Naruto Itachi Black Hoodie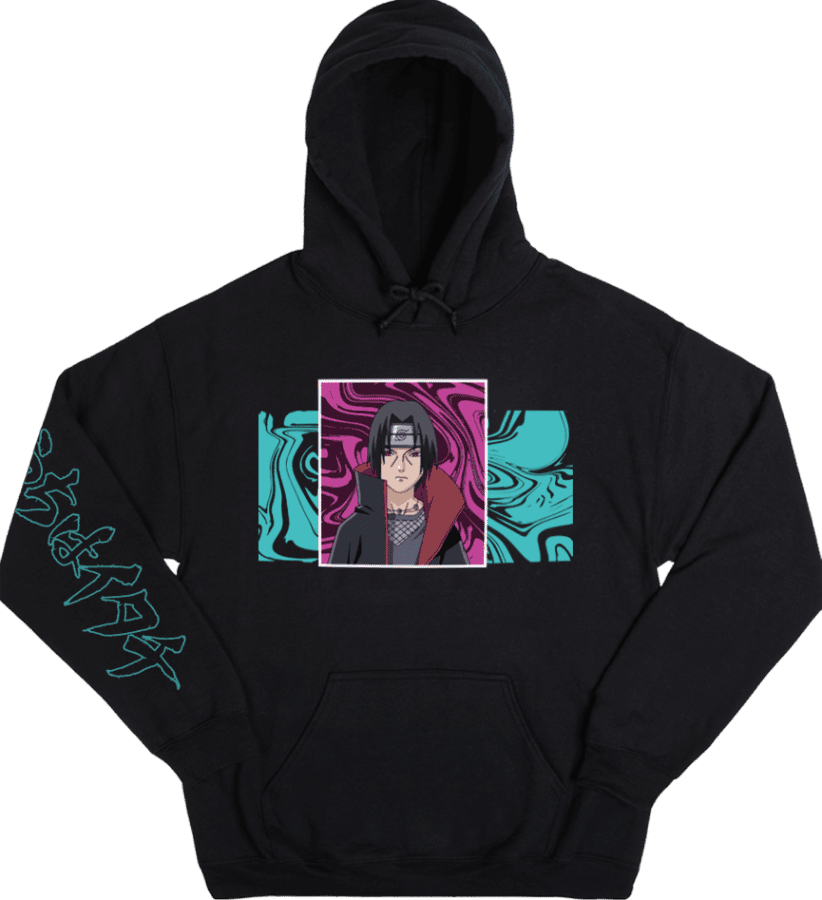 It's hard to find the very best hoodie, and you can make arguments for many. Yet this hoodie from Atsuko does indeed make my top spot. The powerful Itachi Uchiha is featured on the front of the design. He makes an impression with contract turquoise and hot pink motifs. The hoodie includes a generous front pocket and is made with 100 percent soft cotton. The drawstring hood provides the versatility you'd expect. Buy Here. 
Pros
Adjustable Hood

Generous Front Pocket

Striking Screen Print
Cons
Not Shrink-Free

Not Available in XS or Above XXL
Naruto Figurines and Funko Pops 
If you're looking for a way to collect and decorate your home, these figurines and Funk Pops are a few of my favorites. The prices and the designs stand out from other officially licensed merchandise. 
Funko Naruto Pop! Vinyl Figure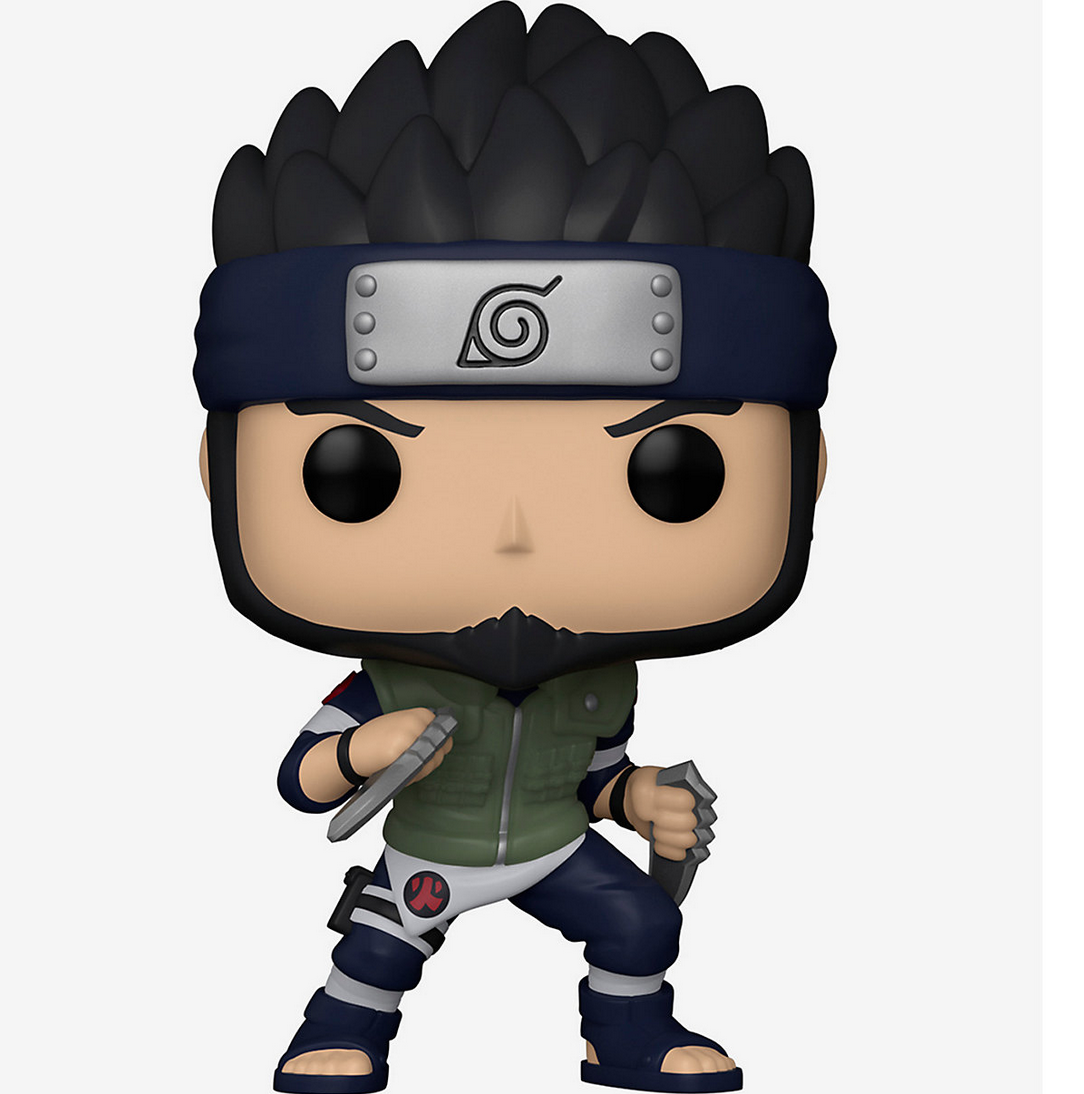 Funk Pops are more popular than ever, and I doubt that'll change anytime soon. This Funko Pop features Sarutobi. The ninja is as interesting as ever, in a collectible, 3-inch vinyl figure. The detail is exactly what I'd look for, and he's very affordable. Buy Here. 
Pros
Affordable Collectible 

Great Outfit Details 

Whimsical and Unique
Cons
No Stand 

Funko Pops Have Less Facial Details
Naruto Uzumaki Collectible Figure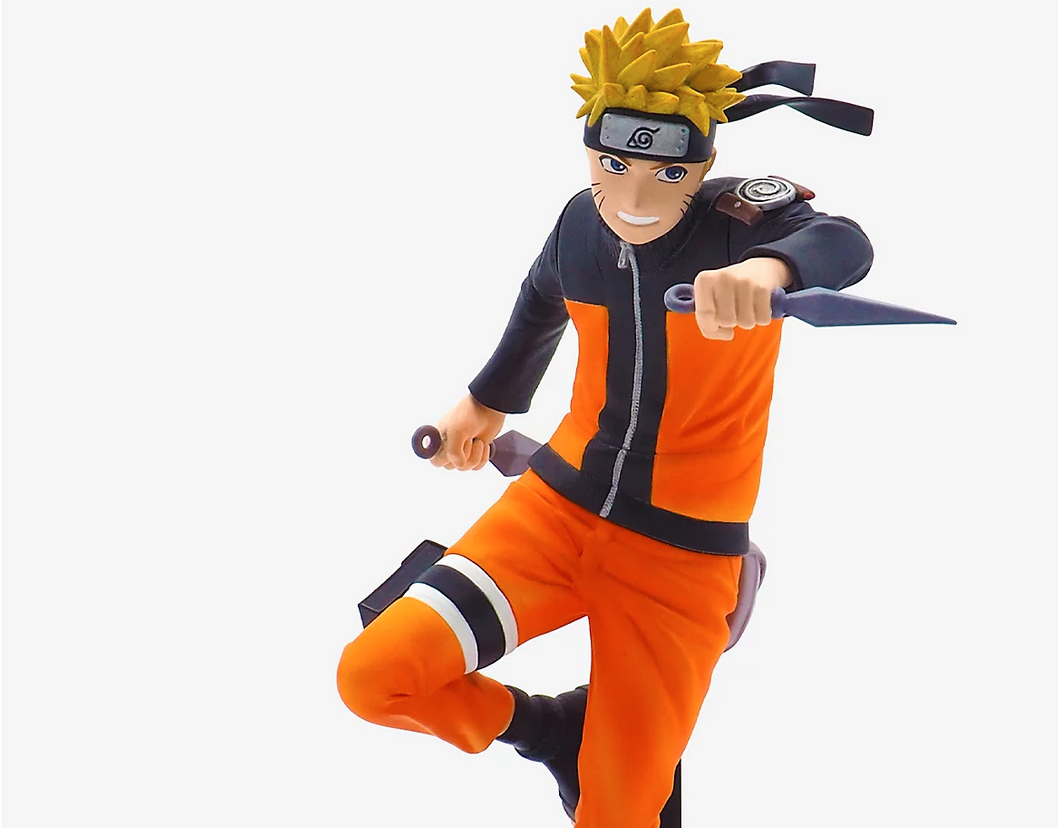 This figure is an excellent way to start your Naruto collection. This exclusive figure from Hot Topic depicts Naruto with striking detail. He wears his kunai and orange jumpsuit. He's caught in motion, read to defend or attack. I love the expressive nature of this figure, from the facial details to his unique pose. He stands at 6 inches tall, is made out of vinyl, and comes with a stand. Buy Here. 
Pros
Striking Orange Jumpsuit

Exclusive Item

Affordable Collectible 
Cons
Not As Strong as Metal

Small 
Megahouse Naruto Nyanto! Umino Figure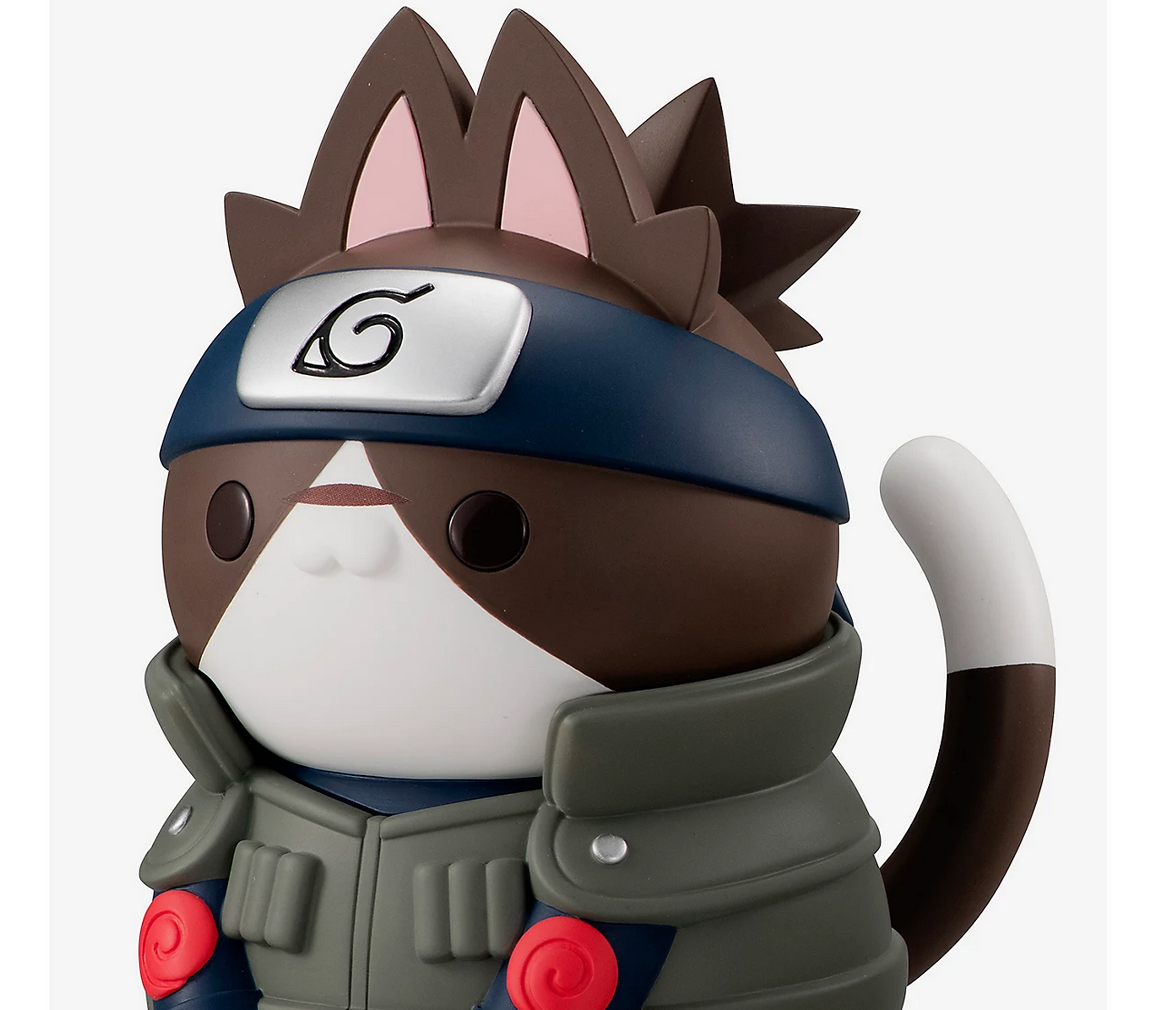 It's time to add more fun to your Naruto collection. This study 4" figurine is made with detail. The cat features a scar on his nose. The Konoha shinobi outfit is recreated with precision. This highly-rated figurine is an affordable collector's item to add to your shelf. Buy Here. 
Pros
Detailed Konoha Shinobi Outfit 

Highly-Rated 

Affordable 
Cons
Naruto Home Decor and Home Items
Perhaps my favorite merchandise items are home goods. Tea sets, ramen bowls, chopsticks, mugs, and a cozy blanket are unique and collectible ways to celebrate your love for Naruto. 
Naruto Shippuden Kurama Tea Set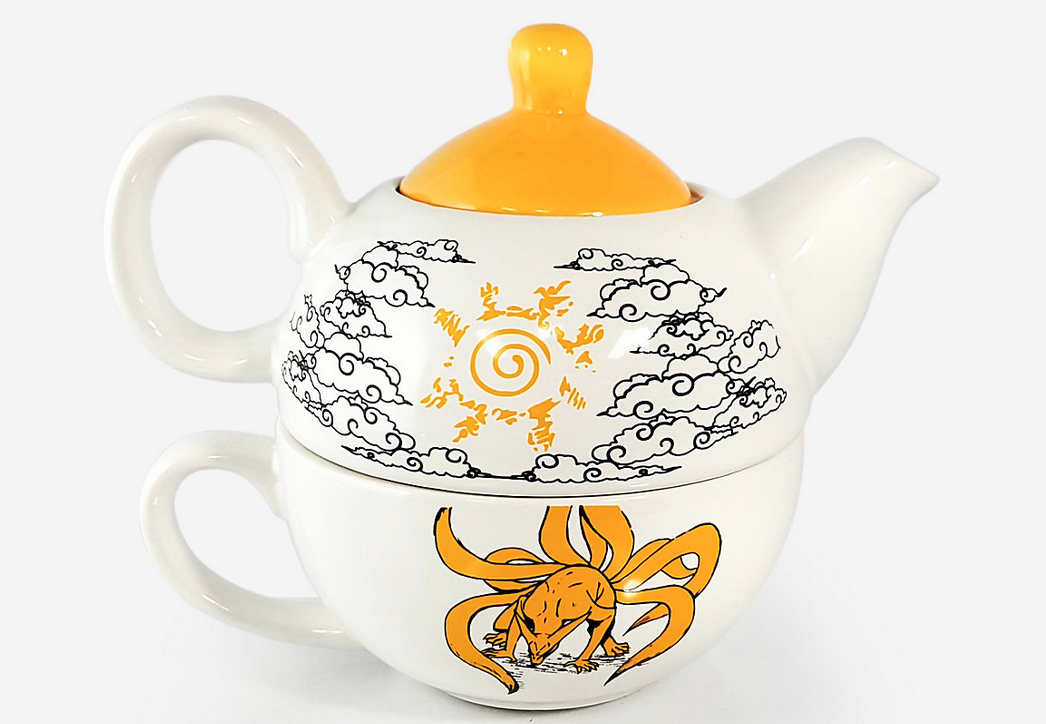 Versatile, practical, and collectible: what more can you ask for? This stand-out tea seat makes my list of best Naruto merchandise for a few reasons. The ceramic teapot holds 15 ounces at a time. An upper and lower chamber is perfect for brewing tea. The cloud and sun design is aesthetically pleasing yet still representative of the Naruto universe. Buy Here. 
Pros
Upper and Lower Chamber

Sun and Cloud Motifs

Sturdy Ceramic 
Cons
Naruto Shippuden Akatsuki Clouds Throw Blanket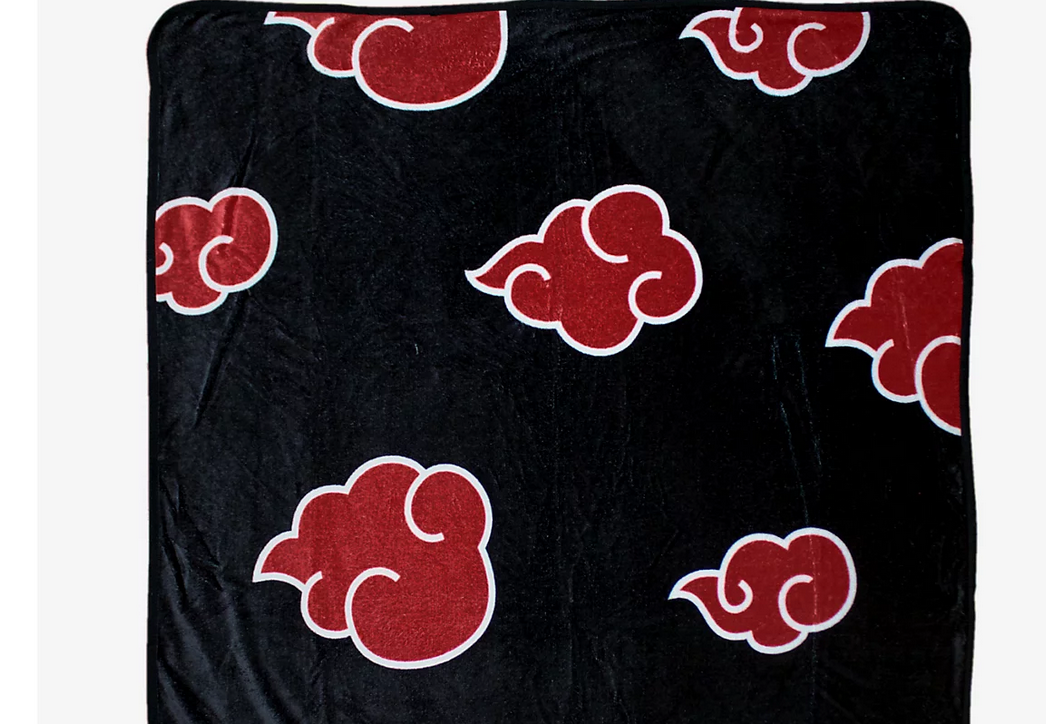 There's nothing quite like enjoying Naruto while snuggled in a cozy blanket. This throw blanket is inspired by the shinobi cloaks seen in Naruto Shippuden. Red clouds make a striking contrast against the black backdrop. With motifs of war, loss, and hope, this is a statement blanket. The polyester blanket measures 45" by 60: and is machine-washable. Buy Here.
Pros
Soft Polyester 

Machine-Washable 

Powerful Motifs
Cons
Not Full Size

Dry Low Only 
Frequently Asked Questions
Question: Can I Sell Naruto Merchandise?
Answer: There's plenty of fan-made Naruto and anime merchandise, but unofficial merchandise isn't legal without written permission or consent. You may not use the characters, symbols, logos or main motifs from Naruto or anime shows unless you have an official agreement from the license holders. 
Question: Is There Naruto Merchandise From a Theme Park?
Answer: There's a Naruto theme park located in Japan on Awaji Island. The Hidden Leaf Village features cuisine, missions, obstacle courses, 3D statutes, and more. All signs are written in English, Japanese and Chinese. The theme park opened in 2019 and focuses on experiences, not merchandise. 
Question: How Much Net Revenue has Naruto Made?
Answer: When you consider animated shows, merchandise, and everything together, Naruto as a franchise has made over $10 billion, a mark it surpassed in 2021. The original Magna sold 13 million copies in Japan alone by 2013. While Naruto is not the most profitable anime ever created, the series, animated shows, merchandise, and more are still amongst the most prominent. 
Question: Where is Naruto Merchandise Most Popular?
Answer: Naruto merchandise is most popular in Japan, and also the US, the UK, Ireland, and many European countries. However, frequent searches for where to buy Naruto merchandise are varied, including Singapore, Delhi, Australia, Canada, South Africa, Ireland, Belgium, Indonesia, Malaysia, New Zealand, Portugal, Pakistan, and countless others. 
Final Thoughts 
From the original release of Naruto in 1999, Naruto became one of the most beloved Japanese manga series. The story of the fledgling ninja, Naruto Uzumaki, and his journey has captivated millions of fans. No matter the future of animated series or theme parks, I have little doubt that Naruto will remain prominent. There's plenty of excellent official merchandise to choose from, but you have to be sure you're shopping on a secure website and paying attention to quality. Taking these two steps will go a long way to ensuring the best purchase possible, no matter the type of merchandise.  
Naruto Plush
Looking for great collectibles for all ages? Plush is the way to go. These Naruto plush items are officially licensed and made with soft materials, striking features, and great construction. These are my favorite plush to represent the Naruto franchise, all offered at affordable prices. 
Boruto Uzumaki Plush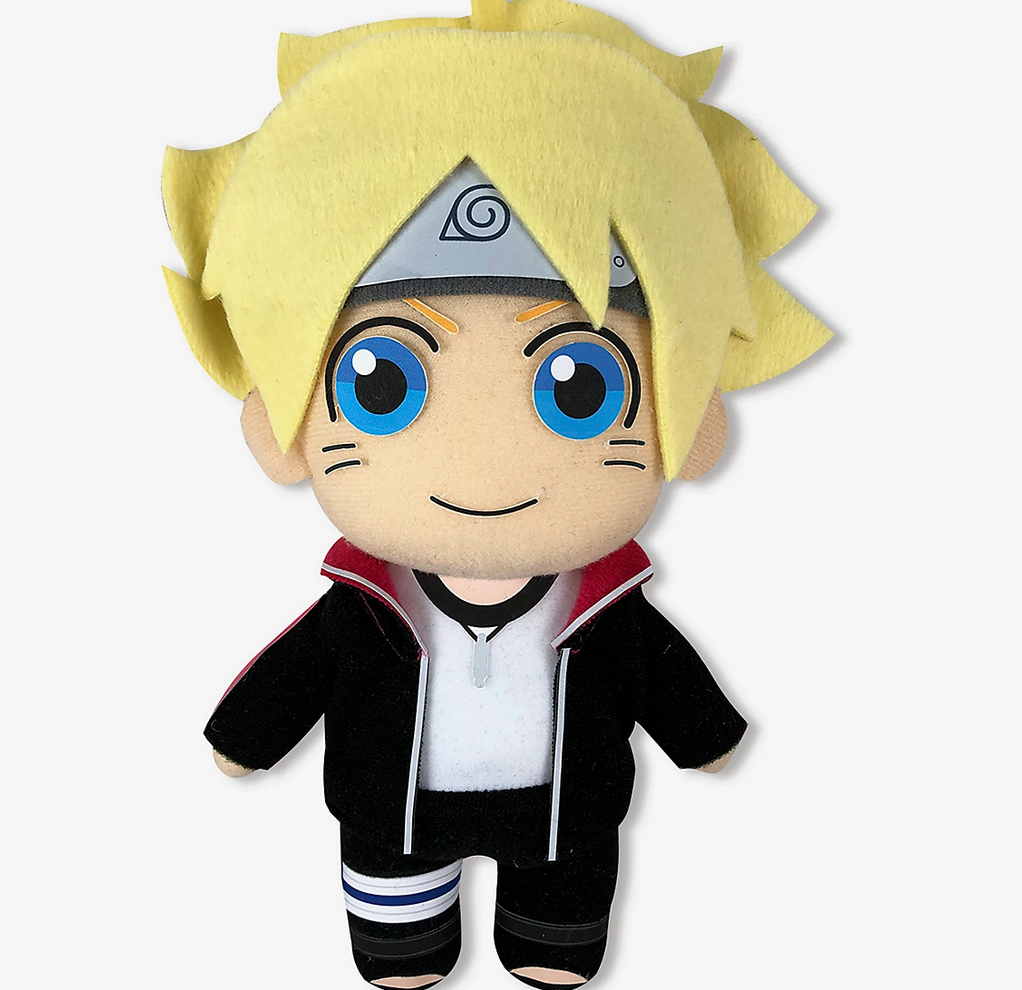 This 8-inch plush is bright-eyed and charismatic. I love the necklace and headband details and how much expression is brought to this soft plush. Buy Here. 
Pros
Accessory Details 

Bright Expression
Cons
Kakashi Hatake Plush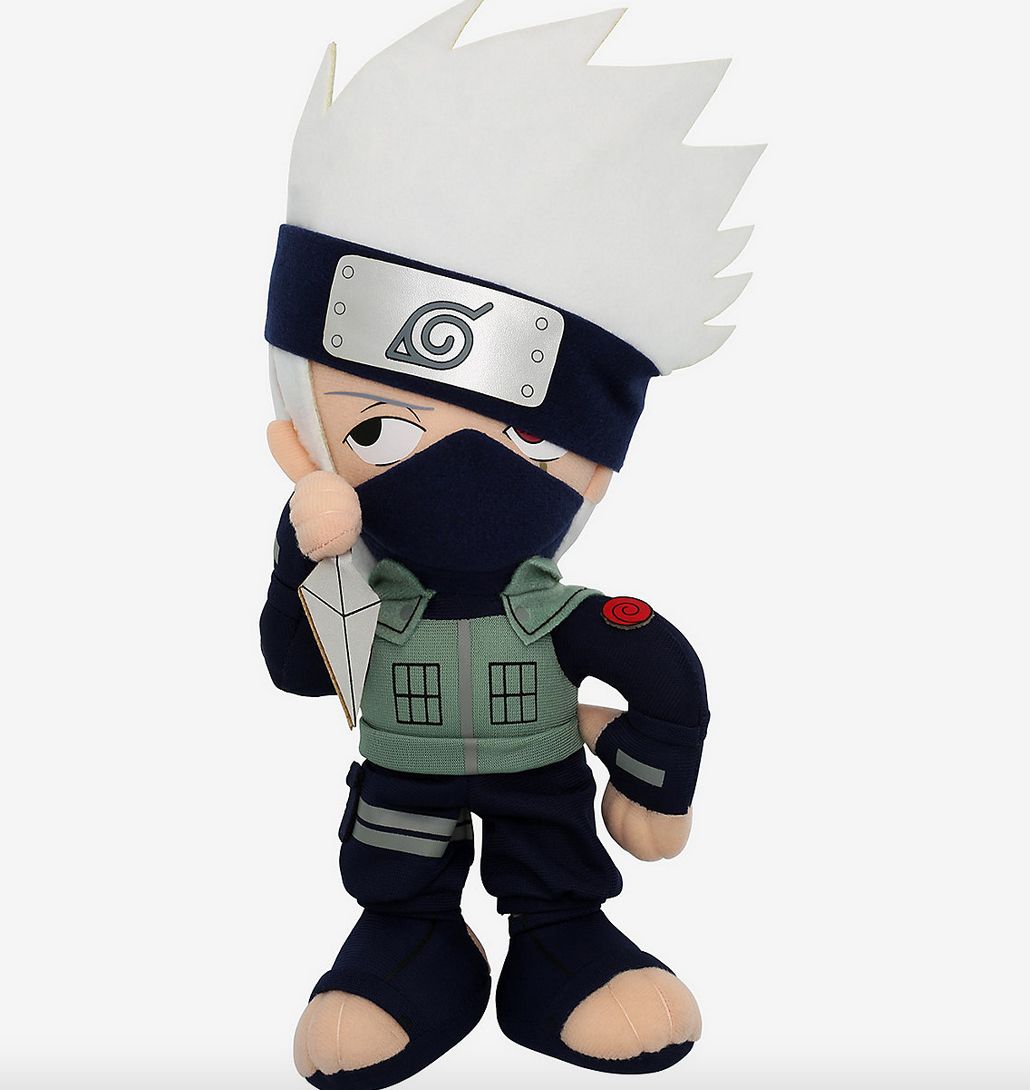 I have to say, this is my favorite officially licensed plush. It's hard to deny that Kakashi is striking with his full attire and kunai in his hand. This polyester plush is also 8 inches tall. Buy Here. 
Pros
Kunai Accessory

Excellent Outfit Details 
Cons
Naruto Uzumaki Plush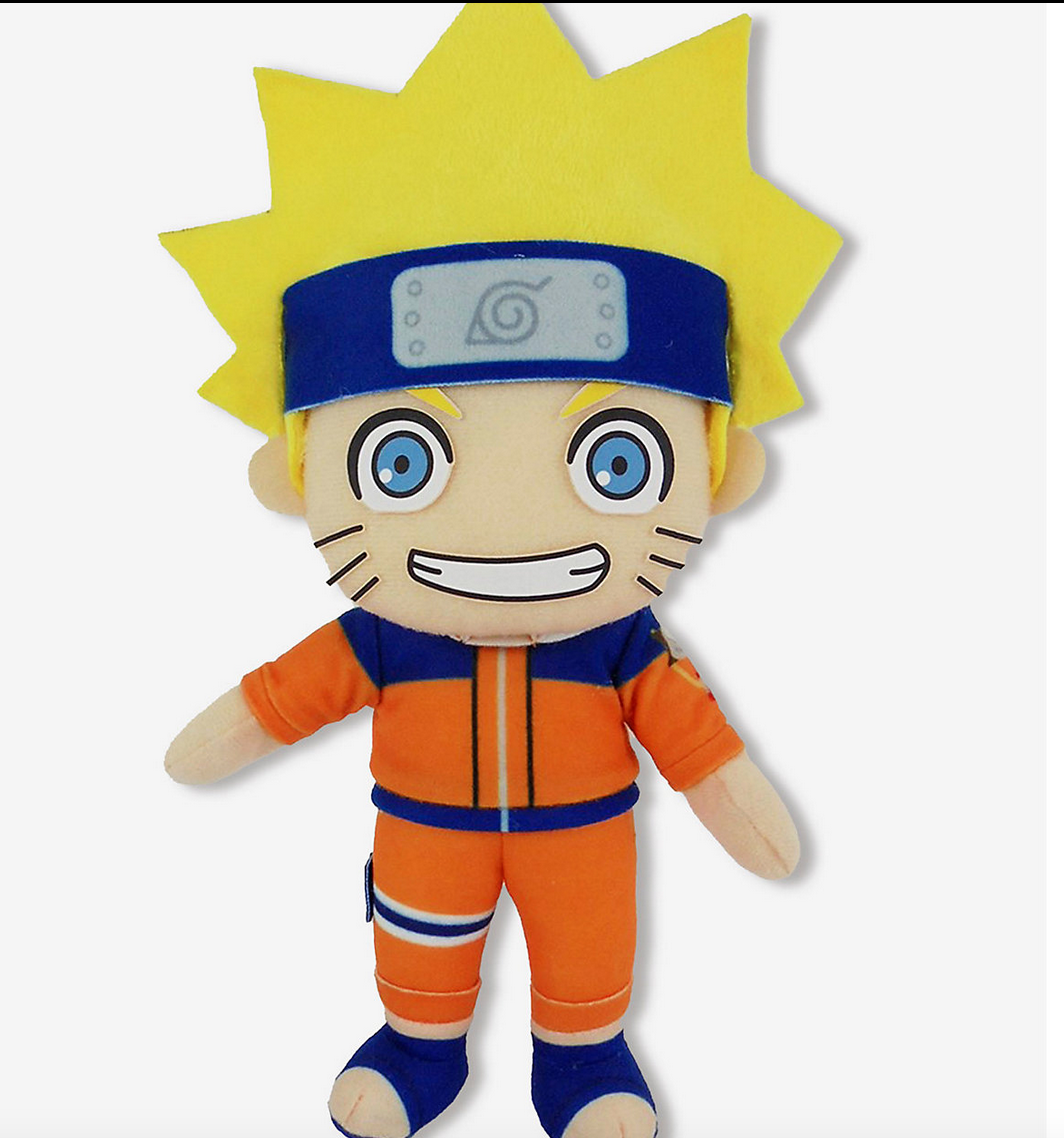 This is the best Naruto plush you can buy for the titular character. The soft polyester 8-inch plush has on his classic orange jumpsuit and is ready for action. Buy Here. 
Pros
Iconic Orange Jumpsuit

Soft Polyester
Cons
Final Buying Recommendations: Naruto Merchandise From Amazon and Bookstores
You have to be careful and very selective when shopping for Naruto merchandise from Amazon. Amazon has many unofficial items. At the same time, you can find great deals on manga series and animated series, such as the Naruto Shippuden Collection Boxed Set. As I have already shown, you can also buy original Magna from booksellers like Barnes & Noble. If you're looking for a steal, you can also shop used bookstores– my personal favorite is Half Price Books and independent bookstores. 
Find more cool merch by reading these guides below:
Best Hunter x Hunter Merch for 2022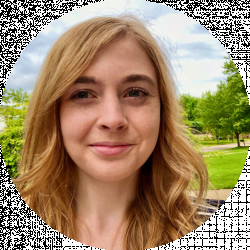 Latest posts by Erin Jamieson
(see all)