Manga, the comic equivalent to anime, is incredibly popular across Japan and North America. Most manga conform to a style developed in the late 18th century, including human and animal characters with cartoonish proportions, large eyes, big heads, and small mouths. 
Anime and manga are sometimes used interchangeably by fans, especially if the manga the anime is based on is a direct retelling of the series. For our purpose and to not compete with our other Anime Merch list, we're referring to Japanese comics, not animated cartoons. 
Below you'll find my complete list of manga merchandise fans or friends of fans alike can buy for their loved ones. I guarantee the following merch will impress your fellow Otakus. 
Why is Manga Better Than Anime? 
Do you prefer dubs or subs over reading comics? Or, do your loved ones enjoy anime but haven't considered why manga may just be better than anime in some cases? Regardless of why you've stumbled upon this page, here's why you should read Japanese comics.
Several incredible stories don't have an anime equivalent.

Fire Punch, Oyasumi Punpun and 20th Century Boys, Hell Paradise, Real, I Am A Hero, Spy X Family, Solo Leveling, and Vagabond may never have an anime, so get reading!

The story is more fleshed out or says what it needs to.

Some anime have to cut content for budgetary reasons or time constraints. Or, even worse, some anime include hours of filler content that play no role in the series or ruin its characters.

Anime can go off the rails quickly.

Fullmetal Alchemist and Tokyo Ghoul completely change the plot and story depicted in the manga, both because the manga wasn't done during adaptation. Both times, the anime failed to compete with the canon ending.

Manga is typically more detailed than the anime adaptation.

A good example of this is One Punch Man or Berserk. Since anime is expensive to make, a lot of the detail is lost when animated. Junji Ito's Collection is proof some comics shouldn't be adapted.

You can read manga faster than you can watch anime:

Even the slowest readers will eclipse the amount of content in a single anime episode's run time. Plus, the manga is usually farther ahead than the manga, so you'll experience more of the story.
Whether you prefer to watch anime or read manga is up to preference. While I prefer to read manga, mainly because I'm a fast reader, that doesn't mean I don't enjoy anime. On top of that, several anime adaptations are better than their manga counterparts (more on that later).
But, what manga should you buy? See my recommendations in the Manga Comics section.
Anime Better Than its Manga Counterparts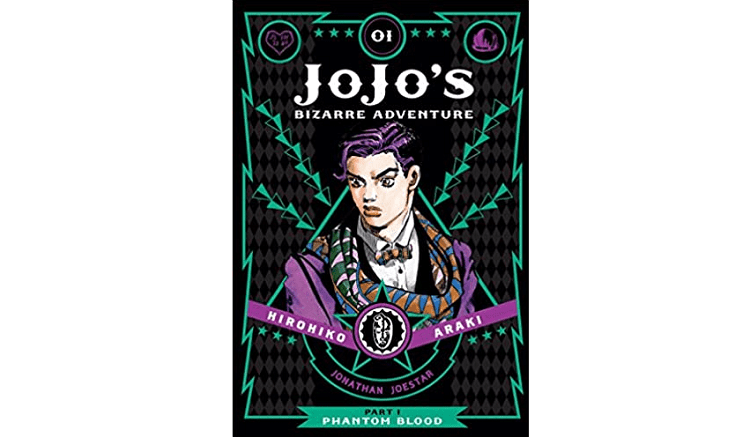 Although the following manga isn't awful by any means, you'll likely enjoy the series more on your TV or phone screen. Here are five anime I recommend keeping on your "watch list."
A Certain Scientific Railgun/Accelerator:

Besides a few inconsistent filler arcs in the anime, both Scientific Railgun and Accelerator expand on the friendship between the four main characters. Accelerator's manga really drags halfway through.

Jojo's Bizarre Adventure:

The manga is good, but the author, Hirohiko Araki, has improved his style since 1987 and doesn't appeal to newer audiences. Not only that, but the larger-than-life characters adapt well to the screen thanks to David Production.

K-On!:

As a manga that focuses heavily on music, there's a lot lost when it isn't on the screen. K-On! is a short manga, but the animation expands on the girls' storylines and fleshes out their relationships. On top of that, the voice cast is pretty incredible.

Attack on Titan/Mob Psycho 100:

Both Mangaka are incredible storytellers, but the art is distractingly bad in places. The anime fixes the art issues, pays more attention to the story's emotional beats, and is more effective at depicting the action.

Yu Yu Hakusho:

One of the best adaptations of a manga you'll ever see; there's really no reason to read the comics besides seeing a few incredibly drawn stills. The anime changes Yu Yu Hakusho in several places for the better and adds Jorge Saotome.
Hunter X Hunter, Parasyte -the maxim-, Gintama, Demon Slayer, Bunny Drop, Nichijou – My Ordinary Life, and March Comes in Like a Lion are some of my other recommendations. 
Now that you have an idea of what type of manga you should avoid let's look at what to own.
Manga Merch Breakdown: Manga, Web Comics, and Programs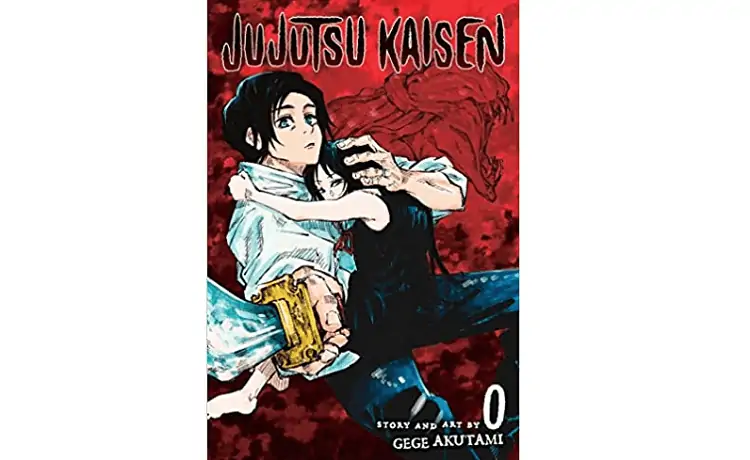 Manga, webcomics, and manga drawing programs are the most direct way to buy and indulge in manga merch. They're also the quickest way to get into the medium if you're a newbie.
Manga Comics
Let's start with the most obvious type of manga merchandise: the comics themselves. You can purchase physical manga in three forms: magazines, collected volumes, and doujinshi. 
Magazines: A manga magazine, like Shonen Jump or Shojo Beat, features single chapters, either weekly or monthly, of manga. They feature many stories by many different artists and can be as small as 200 pages or as large as 850. If a manga is successful, it gets serialized. 
Collected Volumes: When a manga becomes serialized, publishers collect the chapters and print them in volumes called "Tankobon." Tankobon usually includes 7-10 chapters, but there are special books that have more volumes, are printed in color, with hardcovers, or larger pages.
Doujinshi: Produced by small publishers outside of the mainstream commercial market, doujinshi are small comics that often contain original stories. However, the US market is more familiar with doujinshis that include ships of characters from popular manga series.
Even though doujinshi is a prominent part of the manga fan zeitgeist, it won't be included in this article. Most doujinshi are pornographic, so are fanfiction, and we want to make sure this post stays family-friendly.
However, there are plenty of doujinshi for adults to enjoy that feature or don't include mature subject matter, most of which are exclusive to Japan.
I recommend the following manga series because they're as good as their anime counterparts:
One Piece
Bleach
Fist of the North Star
Rave Master
Slam Dunk
Case Closed
My Hero Academia
Nausicaa of the Valley of the Wind
Death Note
Rurouni Kenshin
Dragon Ball (and Z)
Naruto
Fruit Baskets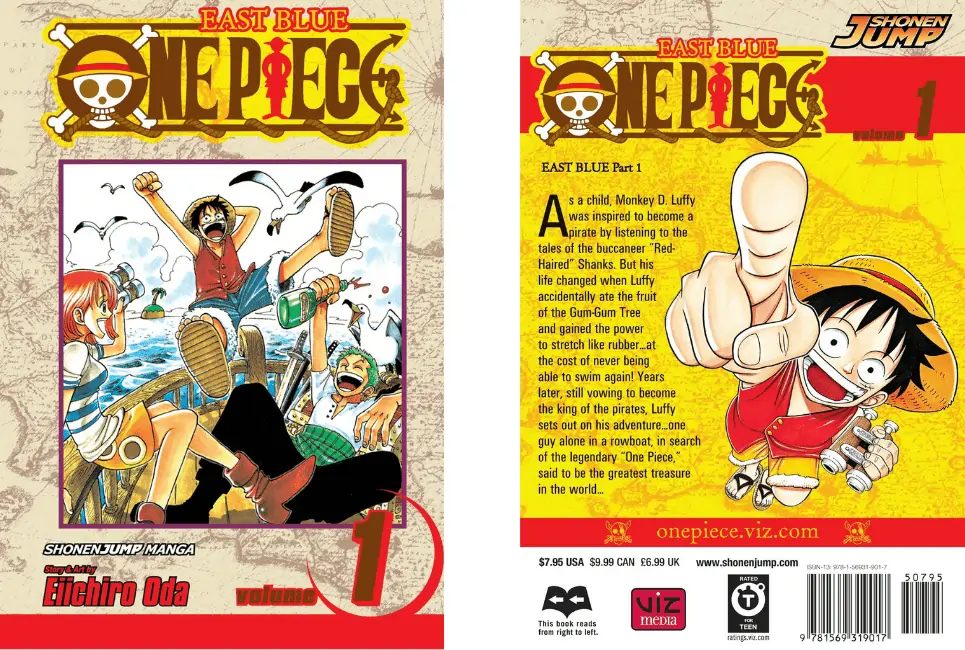 I recommend the following manga series because they're better than their anime counterparts:
Berserk
Mahou Sensei Negima
The Way of The House Husband
Tokyo Ghoul
Fullmetal Alchemist (for the original anime, not Brotherhood)
One-Punch Man
The Flowers of Evil
Any Junji Ito comic
A Silent Voice
Akira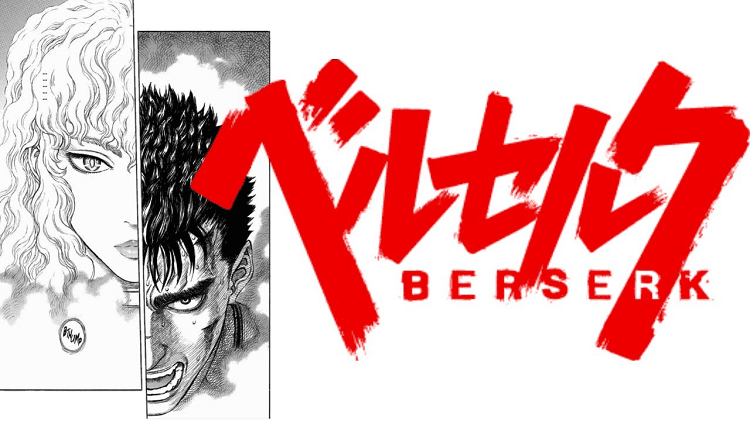 I would especially recommend the Akira manga over the movie. While I love the Akira movie dearly, it cuts out a lot of the content from the manga due to the run time.
The Akira movie also changes the ending, which does the story a big disservice. The Akira manga is a total cyberpunk masterpiece that should be read by everyone, but it isn't intended for children.
The Junji Ito Collection is one of the most awful anime adaptations I've personally seen, both in storytelling and animation. Without Junji Ito's stellar art, which couldn't be adapted to screens even if they tried, his stories aren't as scary. If you like horror, read his manga immediately.
I recommend the following stellar manga series because they have no anime counterpart:
Solo Leveling
Vagabond
Spy X Family
I Am A Hero
My Hero Academia: Vigilante
20th Century Boys
Yotsuba-To!
Real
Hell's Paradise
Zom 100: Bucket List of the Dead
Kaiju No. 8
Witch Hat Atelier
Oyasumi Punpun
JoJo Bizarre Adventure: Steel Ball Run and Jojolion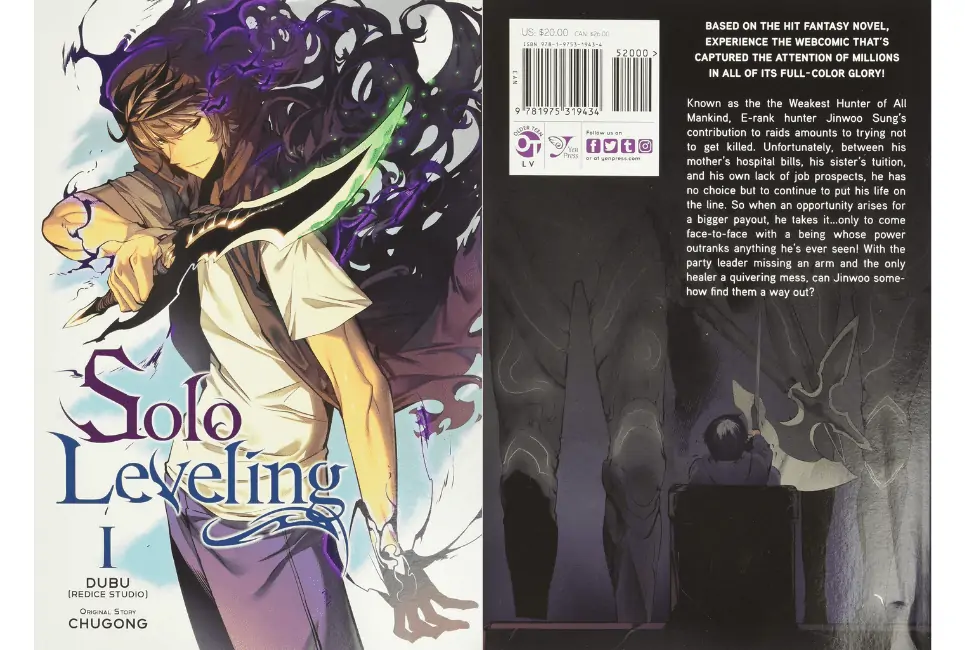 In the future, some of these manga's may have an anime adaptation. There's a good chance Zom: 100, Spy X Family, Kaiju No. 8, and both Jojo series will come to a television screen near you, but the rest of the list?
Probably not, considering they're old, not as popular as they should be, or the author doesn't want to adapt their manga out of fear the animation will ruin the quality.
Solo Leveling is technically a manhwa or a South Korean manga, but it's unlikely to receive an adaptation. I recommend you read it just to see why. The action is pretty off-the-wall, and the artist, Chugong, does an incredible job with their characters, especially design-wise.
Vagabond, 20th Century Boys, and Real are classics but won't ever have an anime adaptation due to the author's wishes. You can only experience their stories by reading the manga.
Digital Manga Comic Subscriptions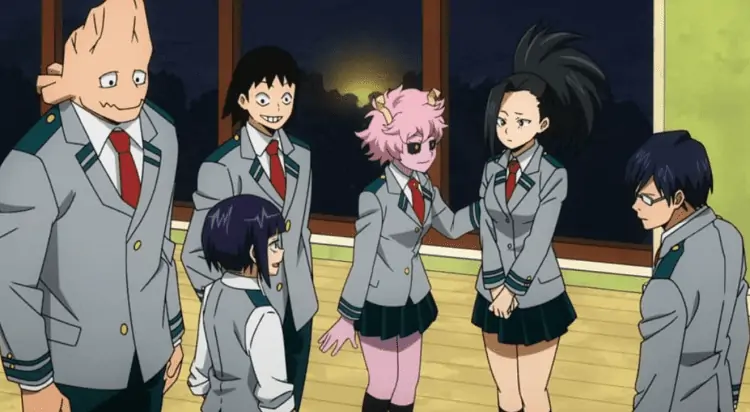 Besides getting your manga via physical volumes, you can also upload, sell, or read manga online. There are two ways to consume digital manga: web mange or webtoon subscriptions.
Web Manga: In recent years, there has been a rise in digital manga, also known as web manga, in Japan. Almost all scanned or digitally created manga follow the same black-and-white format as the physical comics despite many of them never receiving a published release.
Webtoons: Popular in Asia, webtoons are read from right to left like manga but include themes, cultures, and characters not seen in traditional manga. Webtoons are primarily made by South Korean creators, displayed in full color, and have less strict chapter release schedules. 
I recommend subscribing or donating a subscription to the following web manga sites:
Comixology:

Mostly American comics, but there are American mangas available.

VIZ Manga:

Lots of Shonen Manga, like One Piece, Naturo, and Bleach.

Shonen Jump:

Has modern series like Jujutsu Kaisen and My Hero Academia.

Crunchyroll:

Has a few less common series, like Aijn: Demi-Human.

Book Walker:

Has light novels but also has some lesser-known series.

Renta:

For romance manga fans and fans of shojo, Yuri, Yaoi, erotica, and Harlequin.

Manga Club:

A budget manga site with a wide variety of genres.

Mangamo:

An ad-free manga service with familiar series, like Fire Force.

Inkr Comics:

Offers manga, webtoons, and manhwa for a low price.

Manga Plus:

Offers a first look at new titles when they're released in Japan.
VIZ Manga, Book Walker, Inkr Comics, and Manga Plus are my personal favorites because they offer everything most manga fans will need to catch up on the latest series. 
Keep in mind that VIZ Manga and Shonen Jump fool you with what kinds of manga they offer. When you use the platform, you can click on a bunch of different manga series, but only some of their series are digital scans. The rest can be bought through their website but aren't available to read online. The other websites on this list don't do that, at least not to the same degree. 
Inkr Comics used to be an illegal scan site when those were popular. Since their shut down in 2019 and re-emergence in the past year, they're now a legal subscription site. 
I recommend subscribing or donating a subscription to the following webtoons sites:
Tapas:

The first US webtoon company with over 70k titles, most of them translated.

Webtoon Factory:

French company with a vast catalog of slice-of-life.

(Line) Webtoon: Second biggest webtoon company with over 100k titles.
Izneo Webtoon:

French app with hundreds of toons in French and English.

Stela:

Features several established creators and webtoons for a low price.

Webcomics:

Strictly manga-style webtoons with a lot of China-based comics.

Graphite:

A super new app with many free, high-image-quality unique webtoons.

Spottoon:

Specializes in translating popular Korean webcomics to English.

Tappytoon:

Translates Korean comics to English and attracts several creators.
If you can read Korean, Daum Webtoon is a good choice. The granddaddy of webtoons, Daum Webtoon, offers a large catalog of manhwa to the point you'll never run out of series to binge.
Since you may be unfamiliar with webtoons and/or manhwa, here are a few recommendations:
Killing Stalking
Lore Olympus
unOrdinary
True B
My Giant Nerd Boyfriend
Let's Play
Tower of God
Noblesse
Annarasumanara
Something About Us
The Breaker
The Breaker: New Waves
Bastard
If you're an anime fan, you may have heard of Tower of God, Killing Stalking, Noblesse, and Solo Leveling, which I mentioned in the manga section. Although I recommend all of the above manhwa/webtoons, stay away from Killing Stalking if you're uncomfortable reading about abusive relationships, as the series can become very graphic and disturbing. 
Manga Creation Programs, Books, or Classes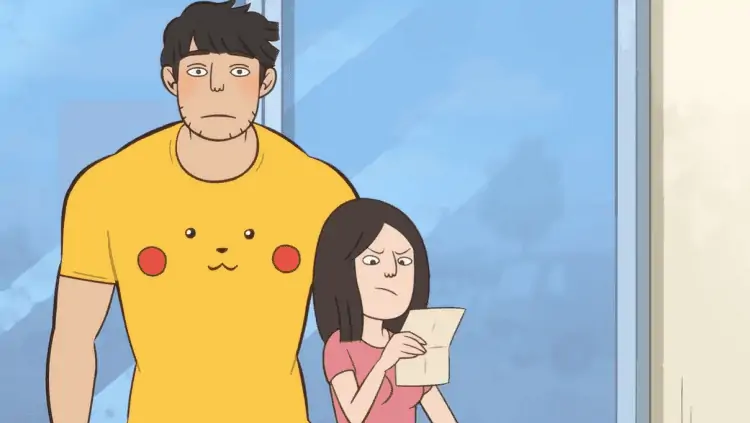 If you or someone you know is more interested in creating manga than reading it, then you have a lot of options. Manga creation products range from programs to books to classes. 
Manga Creation Programs:

Any program that helps you draw/create manga.

Manga Creation Books:

Any book or hands-off tool that teaches you how to draw manga.

Manga Creation Classes:

Any class or hands-on tool that teaches you to become an artist.
I recommend buying the following programs or software to learn how to draw manga:
Jump Paint:

An app that guides users on how to make their own manga.

Adobe Photoshop:

A classic tool that allows you to create just about anything.

PaintTool Sai:

This program comes with a lot of brushes of varying textures.

Smith Macro Manga Studio:

Contains vector capabilities for line work.

PGN openCanvas:

Has various brushes tailored explicitly to creating manga.

Manga Studio Debut:

Suited for professionals who want to make a paneled manga.

Krita:

Free, open-source tool with many brushes that's endlessly customizable. 
Most of these tools may be difficult to understand at first, so I recommend purchasing a class on how to take advantage of these tools. Adobe Photoshop will set you back the most, so if you want to learn for free or for cheap, try Krita and Pencil2D, which are both great programs.
PaintTool Sai has had a lot of ride-or-die fans ever since its initial popularity on DeviantArt in 2006. As such, a lot of creators have made custom brushes for the tool that are 100% free.
I recommend buying the following books to learn how to draw or create manga:
Manga in Theory and Practice: The Craft of Crafting Manga

By Hirohiko Araki

How to Draw Manga: Basics and Beyond!

By Manga University

A Beginner's Guide to Creating Manga Art

By Steven Cummings

Draw Manga Faces for Expressive Characters

By Hosoi Aya

Pop Manga Drawing: 30-Step-by-Step Lessons

By Camilla d'Errico
Learning how to draw manga books has definitely upped their game since I was a kid. 
Do you remember that Christopher Hart book with the Jake Long-looking kid with the Digimon in the background? That's what I learned off of. He's apparently still making "How to Draw" books that look better in quality, but I can't recommend them based on principle.
Hirohiko Araki, the creator of JoJo, made his own book I recommended on this list. Although he doesn't necessarily teach you how to draw, he shows you how to draft manga panels and how to come up with engaging stories. It's worth a read if you plan on creating your own manga.
I recommend buying the following classes that teach you how to draw or create manga:
I only included programs I've personally used, but these classes have made me a decent overall artist. Anime Art Academy, especially, has so many talented artists and teachers.
No matter how you prefer to learn, you can use the above manga merchandise to become a better artist. Once you get a bit of practice in, you may be able to create your own merch!
20 Other Manga Merch You Should Buy Right Away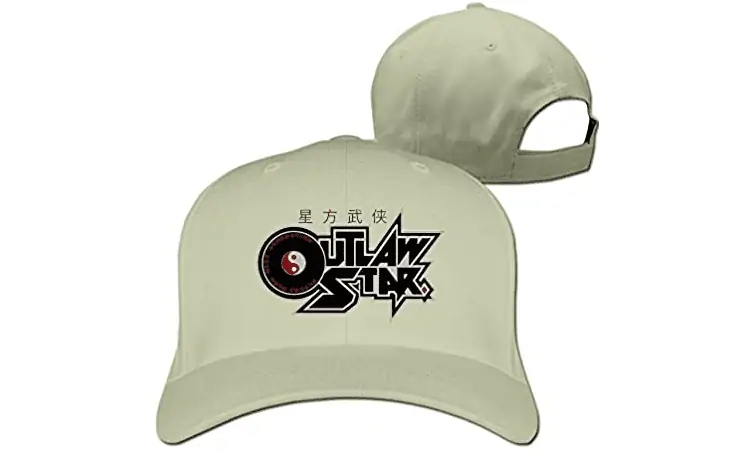 Manga merch is a little harder to come by than anime merch, but there are still many things you can buy in this category. Here are some of the best manga-specific merchandise you can buy. 
*Before I begin, I want to be clear that the merchandise you're about to see only includes items that you can place manga panels on or use manga panels as a source of inspiration.
For anime merchandise, which would consist of swords, figures, and memorabilia from the anime, take a look at our Anime Merch Guide, also available on AvidFanMerch.
1. Manga Graphic Tees/Hoodies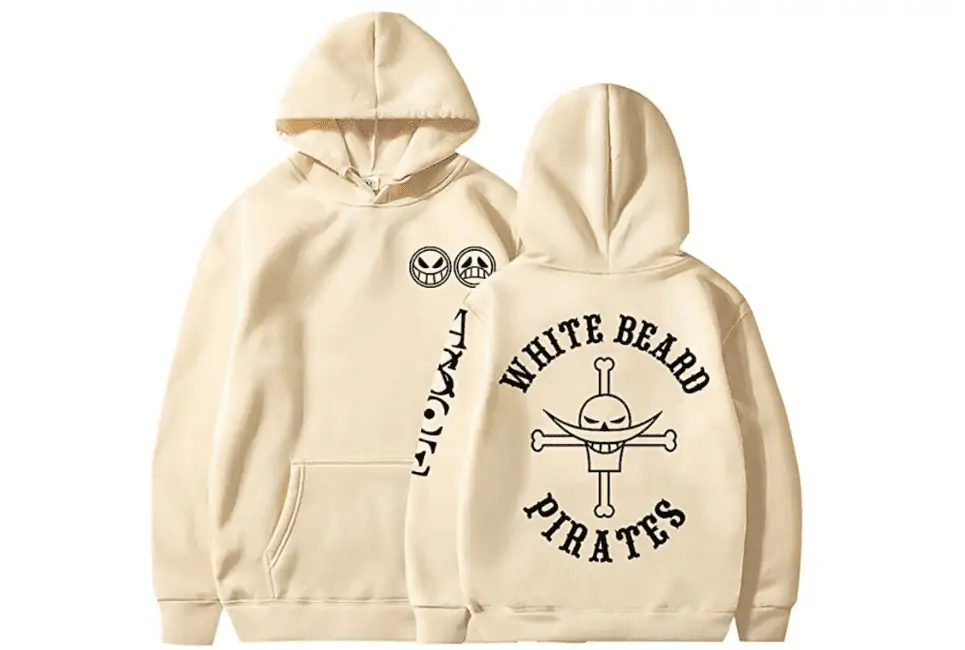 One of the best ways to show off your love for manga is by wearing it on your sleeve, literally! From long-sleeve shirts to hoodies, you can print any manga panel on the front or back of your pullover. Find a sweater with hiragana, katakana, or kanji on the sleeves for a streetwear look.
2. Manga Hats
Manga hats could either include reproduction hats from a manga, like the wizard hat from Witch Hat Atelier, or a hat that includes manga panels or embroidered Japanese along the front. Snapbacks, beanies, bucket hats, dad hats, and trucker hats are the most popular styles.
3. Manga Bags
Tote bags, messenger bags, and backpacks offer enough space for artists to draw, style, or print their own manga panels across the front. Brands like Loungefly sell their own manga-style bags, but if you want to customize your own, get a bag with a window to display your pins or stickers.
4. Manga Pants
Several retailers have made their own manga pants by either using manga scans or creating their own manga-inspired characters to display on clothing. You can even find creators who draw custom manga characters onto jeans using permanent markers or fabric paint. 
5. Manga Shoes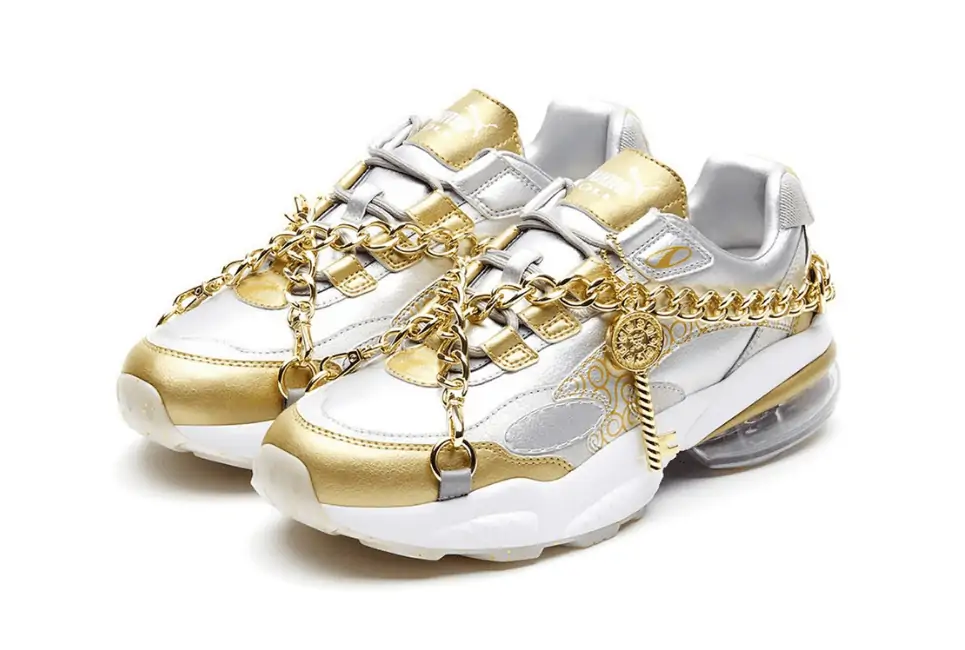 Unofficial creators will often take old shoes, especially high-top Nikes, and paint custom characters on the sides, back and tongue. Sometimes, publishers will officially collaborate with other brands, as One Piece did with Puma to create a Gold and Silver Venom Sneaker. 
6. Manga Stickers
Journaling and decorating with stickers is another way to personalize your belongings. Stickers can give some organization to the chaos and can be used on anything. I've seen people use 300+ packs of manga stickers to decorate tables, walls, cars, skateboards, and computers.
7. Manga Pins
If you decide to go for that window backpack, you can use everything from officially made manga pins to custom-made fan art pins to decorate it. Pins look great on jackets, too. Unofficial merch really shines in this department because creators will make quirky, imaginative, and unique pins.
8. Manga Mousepads
Large mouse pads are becoming more and more popular because you can't scroll as much as you want without running the risk of bending or moving your pad. With so much real estate, you can put several manga panels on your mouse page and still have enough room for other designs.
9. Manga Keychains
Many creators have begun creating painted glass keychains that are sturdy and subtle, but you don't have to go that route. Metal, acrylic, and sealed paper keychains are pretty popular and inexpensive. Plenty of official manga keychains are available at GameStop and Hot Topic.
10. Manga Iron-On Patches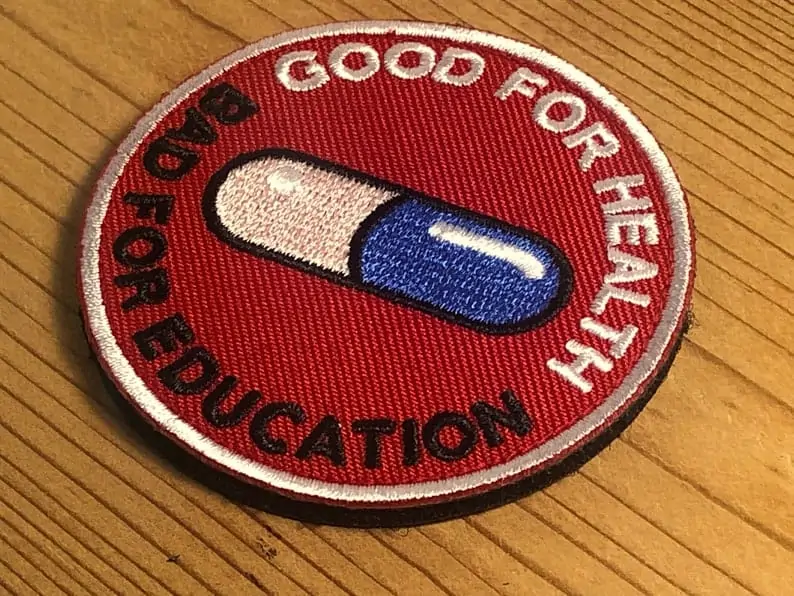 Iron-on patches let you customize the back of your jackets and were pretty popular in the punk movement back in the 70s. They're making waves again in the form of manga panels. Choose from your favorite characters to locations. Akira's "GOOD FOR HEALTH" patch is a favorite.
11. Manga Scan Art/Posters
It's really trendy to decorate your room with random manga panels. Or, you can choose your favorite manga and glue or tack high-quality panels to your walls. Alternatively, you could frame a single manga page, display a set of your favorite characters, or set up a blacklight tapestry.
12. Manga Phone Cases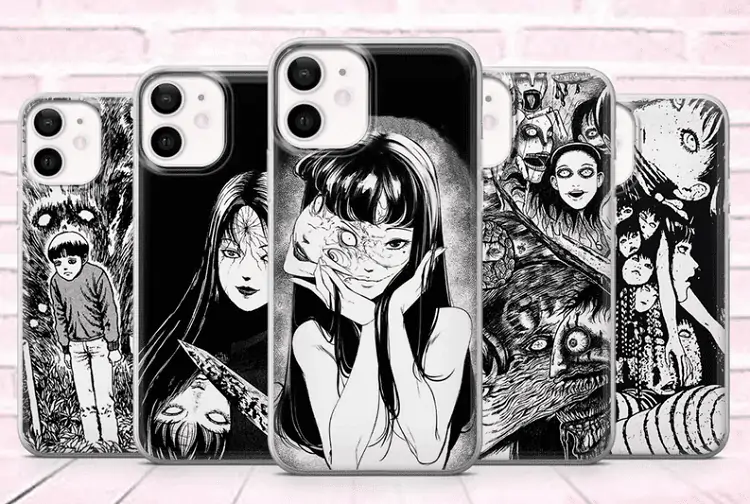 The custom phone case industry is huge, but be careful because many of them aren't well made. If you're going to create one yourself, use a case with a flexible TPU interior and a hard PC outer shell, or donate your own to a creator. Or, you could buy a licensed phone case online.
13. Manga Bookmarks
You probably go through your fair share of bookmarks as a manga reader. With handmade bookmarks, you can feature any of your favorite manga panels in black and white or color. Plus, you can probably add a colored tassel to it, so you can easily find your place in the manga. 
14. Manga Water Bottles
Yes, you could put a sticker on your water bottle, but it'll probably peel off immediately. It's better to get a spill-proof, scratch and fade resistant container that can hold both cold and hot water. Forget about the sticker; creators can etch your manga design directly onto the bottle. 
15. Manga Nightlights
You can find nightlights for desk lights that feature anime characters, from Sebastian Michaelis from Black Butler to Satoru Gojo from Jujutsu Kaisen. They come in any color or style imaginable, and several retailers will create customized pieces from a manga of your choosing. 
16. Manga Stationery
Notebooks, pens, and pencil cases are covered under this section. My Hero Campus notebook is quite popular, but custom-made anime notebook planners and journals are easy to find. I recommend getting some official manga comic pro pens from Pigma for your pencil case.
17. Manga Embroidery 
A lot of manga fans love to embroider manga panels on top of bags, apparel, and bedding, but you can also find creators who stitch on linen fabric and an embroidery hoop. When sold with the hoop, you can display the artist's creation on your wall or cut it out to place on your clothing.
18. Manga Fake Tattoos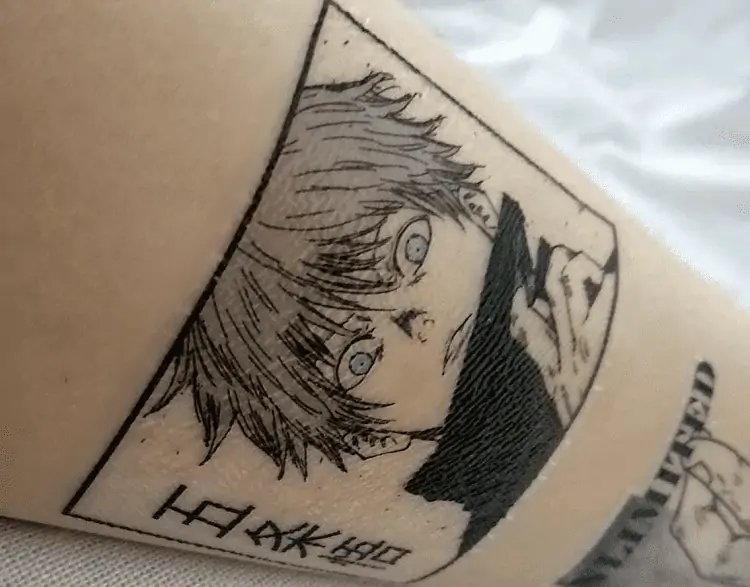 Manga tattoos are all the rage, but you can purchase fake tattoos if you're not the committing type. You can find tattoos that characters have in the manga (like Uta from Tokyo Ghoul), or you can find sets with manga panels, which are quite large but easier to place on your body.
19. Manga Jewelry
Creators have made everything from manga panel earrings to necklaces pulled directly from the manga, like Howl's earrings or Sailor Mars ball gown necklace. Hair clips with the Hunter X Hunter license, rings with Konoha's emblem, and Edward's pocket watch are fan favorites.
20. Manga Bedding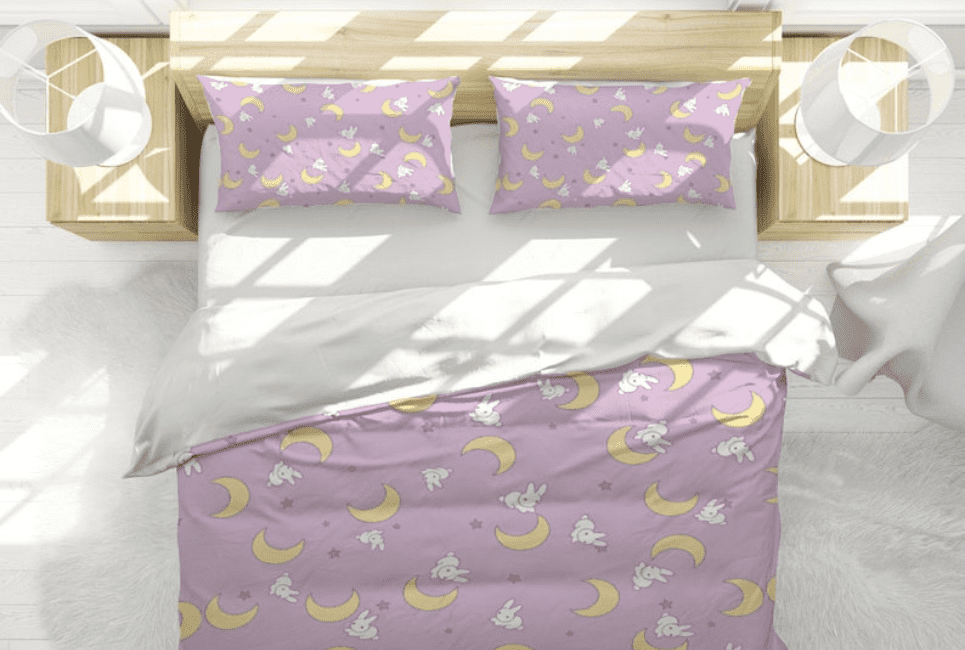 The best thing about manga bedding is it goes with everything since it primarily uses black and white. It's also an easy way to put an entire manga page on an item without warping the image. If you're a fan of Sailor Moon, you could sleep in Usagi's bed sheets from the manga. 
FAQ: Frequently Asked Questions
Question: What Would Manga Merchandise Mean?
Answer: Although used interchangeably, anime and manga merchandise is different. Whereas anime merchandise refers to memorabilia related to the manga, such as figures, toys, and costumes, manga merchandise is specific to the comic.
Manga merch typically includes merchandise with manga panels or merch that's specific to the manga but not in the anime adaptation. 
Question: What is Fan Manga Merchandise?
Answer: Fan merchandise includes unofficial merch created by fans. Fanart and other such merchandise aren't considered illegal as long as the artist creates an image in their own style and doesn't claim to associate with the company or its characters.
Sometimes, fans make better, more customizable merchandise than the official handlers of a series' intellectual property. 
Question: Where Can I Find Manga Merchandise?
Answer: You don't have to wait for the next anime convention to get your hands on the best manga merchandise. If you're looking to buy some merch, consider these websites:
Atsuko: T-shirts, jerseys, socks, accessories, blankets, and more.
Crunchyroll: T-shirts, hoodies, home gifts, accessories, manga.
My Anime Shop Online: Clothing, backpacks, posters, accessories.
Otaku Store: Accessories, plush material, gifts, bedding, clothing.
RedBubble: Stickers, clothing, accessories, phone cases, masks, stationary.
Etsy: Custom merchandise, stickers, clothing, stationary, fake tattoos. 
Animate Online Shop: Manga, pins, badges, keychains, stickers.
To get the best manga merchandise, you might have to go directly to the source. Most Japanese sites will have unique merchandise that hasn't or won't come out in North America. This is especially helpful if you like a manga series that isn't popular in the United States.
Stock Up on Your Favorite Manga Merch
With all the different types of merchandise available on the market, it's going to be challenging to narrow down your choices.
However, we think this list gives you an overall look at the type of manga merch you can find on the Internet. We made sure to include unofficial merch, so you can support independent creators through eCommerce sites and local conventions.
A word of advice: Always be careful when you're buying merch. If a person prints out a manga panel and places it on a shirt, that's considered copyright infringement. However, if an artist redraws a manga panel and adds their own flourish, it's considered fan art. 
Have fun purchasing your favorite manga-themed merchandise for your home!