The first line of The Office is from Michael Scott, introducing viewers to a quirky sitcom that would last for 9 seasons. But its impact is still felt now and some fans are even calling for a sequel or movie. Until then, this guide will point you to the best merchandise to satisfy your love for The Office.
In this guide, I'll share some fun facts about The Office merchandise, my tips for finding officially licensed merch, and my picks for the very best products you can buy online today. 
Bottom Line Up Front Summary:  If I had to select just one item for fans of The Office, it would be The Office Mash-Up Quotes Poster. This poster can be hung on a wall or set against a desk, all with your choice of the backdrop color. I love the iconic quotes and motifs, and it's printed on premium photo paper. 
My Top Picks
The Office Merchandise: What You Don't Know
I've always admired people who can memorize lines and quote The Office with ease. But even if you swear you know the funniest scene in The Office or always lament why Michael Scott's character was written off, there are a few things that may surprise you. The Office is known for its quirks, and so is its history of merchandise. 
Biggest Miss for The Office Merchandise 
Just as the kiss between Michael and Oscar in the conference room wasn't scripted, a certain board game was a big let-down for customers. Though it's not a controversy per se, the Downsizing Board Game, available through stores like Target, was a big miss for most fans. While affordable, the gameplay is lackluster and the rules are more confusing than the interesting inconsistencies in the show.  Of course, the biggest controversy for The Office was more about its banned episode than any merchandise. 
Strangest Collaboration
I know and you know that The Office likes trying unique things. Perhaps no collaboration was more surprising than the 2020 Collaboration between The Office and Me Undies. The boxer shorts and underwear even came with Office Merch so your dog could match. 
Controversies
The Office hasn't been strange to controversies. One of their Christmas episodes was pulled from streaming services (featuring a character called Black Peter). Steve Carell leaving The Office was a big blow, even though the actor asserted he left because he wanted to. Luckily, merchandise collections for The Office have largely remained away from controversy.
What Makes Great The Office Merchandise 
What makes great merchandise for The Office? As you can see, there are no rules– but it needs to deliver on its promise. It needs to express some humor from the show and carry it authentically. Instead of getting caught up on the sticker price, look at the way the product is made. 
Where to Buy The Office Merchandise 

Whether you're looking for The Office gifts, Christmas merchandise, a birthday shirt, a basic hoodie, something for the gym, or even for your car, there are countless places to buy merchandise. The most popular places include Etsy, Red Bubble, Walmart, Target, Amazon, Shein, Hot Topic, Spencer's, Urban Outfitters, and Pacsun. But if you want consistent quality and officially licensed merchandise, here's what I recommend.
Hot Topic
Hot Topic is your go-to for Funko Pops, slouchy pajamas, tumblers, and quirky home decor. From The Office wall clocks to decoys, stickers, and more, it's hard not to smile when you look at this collection. It's a small collection, making it easy to shop, and some items even are offered for in-store purchases. Shop Hot Topic Merchandise for The Office Here. 
NBC Store
The NBC Store's collection of The Office merchandise is pretty impressive.  The designs are hard to beat, capturing the humor of The Office and favorite characters. Mugs, hoodies, beanies, and shirts are all for sale. But you'll also find games, home decor items and so much more.   Shop the NBC Store for The Office Merchandise Here.  
Target 
 Target offers fair pricing and returns as well as product transparency. The merchandise collection at Target includes Funko Pops, toys, pajamas, and unique accessories. While the collection is not large, Target's prices and consistent quality are hard to beat. Shop on Target for The Office Merchandise Here. 
The Office Official Merchandise: My Top Picks 
Here are my top picks for the best The Office merchandise. Whether you're celebrating a holiday like Valentine's, looking for your favorite Dwight merchandise, or want a unique The Office dress shirt, there are many options. My selections focus on product quality, color combination, and a sense of The Office humor. My selections include officially licensed merchandise from apparel to games. 
The Office Accessories 
Socks, beanies, and tote bags add a little humor from The Office. I selected these products based on their fantastic prices, versatility, and thoughtful construction. 
The Office Ankle Sock Set – 5-Pack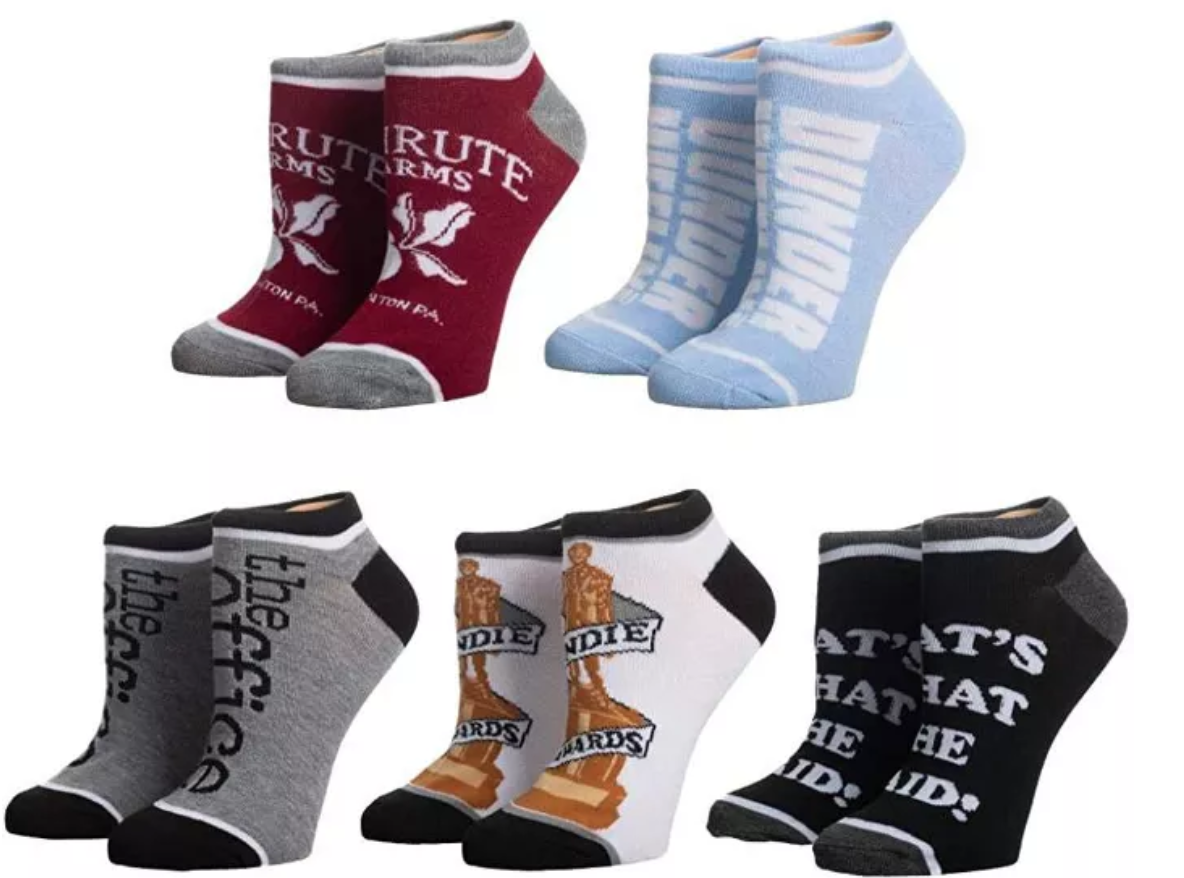 It's not often that socks make my list of top merchandise items, but I couldn't pass these up. The affordable pack includes 5 pairs of socks, each with a unique design from The Office. The licensed socks are made with a blend of 98 percent polyester and 2 percent spandex. The result: they're breathable, wick away moisture, and provide stretch for all day at the office or hitting the gym. Buy Here. 
Pros
Breathable and Moisture-Wicking

Great Price

5 Unique Designs
Cons
Designs are Hard to Coordinate

Tumble Dry Low Only 
The Office Dunder Mifflin Cuff Knit Beanie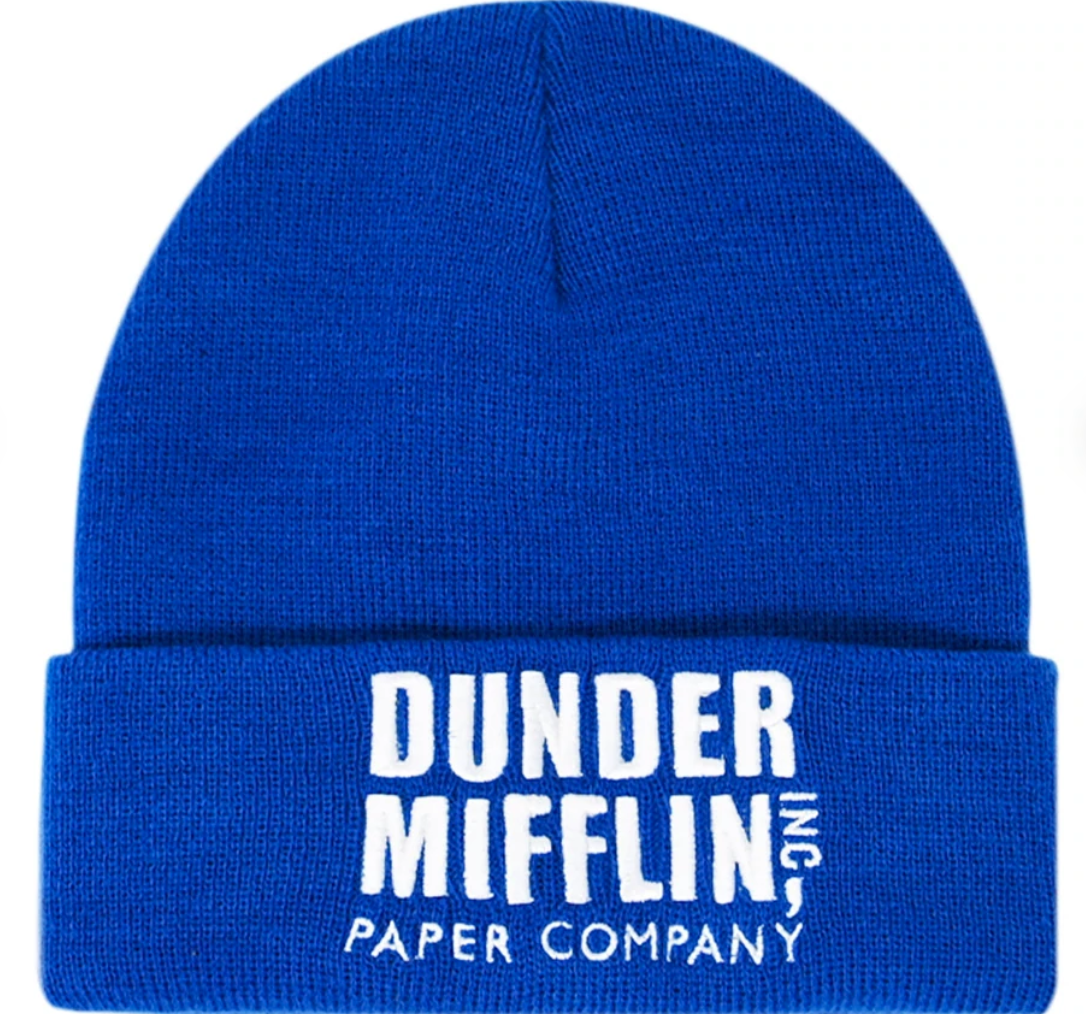 Oddly, Duddler Mifflin is now a real paper company that's owned by Staples. But this cozy knit cap plays ode to the dysfunctional company we all know and love from The Office.  The beanie is made with cozy but lightweight material and clear white lettering. Classic stitching and a generous fit make it ideal for cool weather. The sale price is hard to beat, and you get 30 days of free returns, no questions asked. Buy Here. 
Pros
Bright Lettering

Versatile for Cool Weather

Easy Care
Cons
Only One Color

Thinner Materials
Dunder Mifflin Jam Drawstring Bag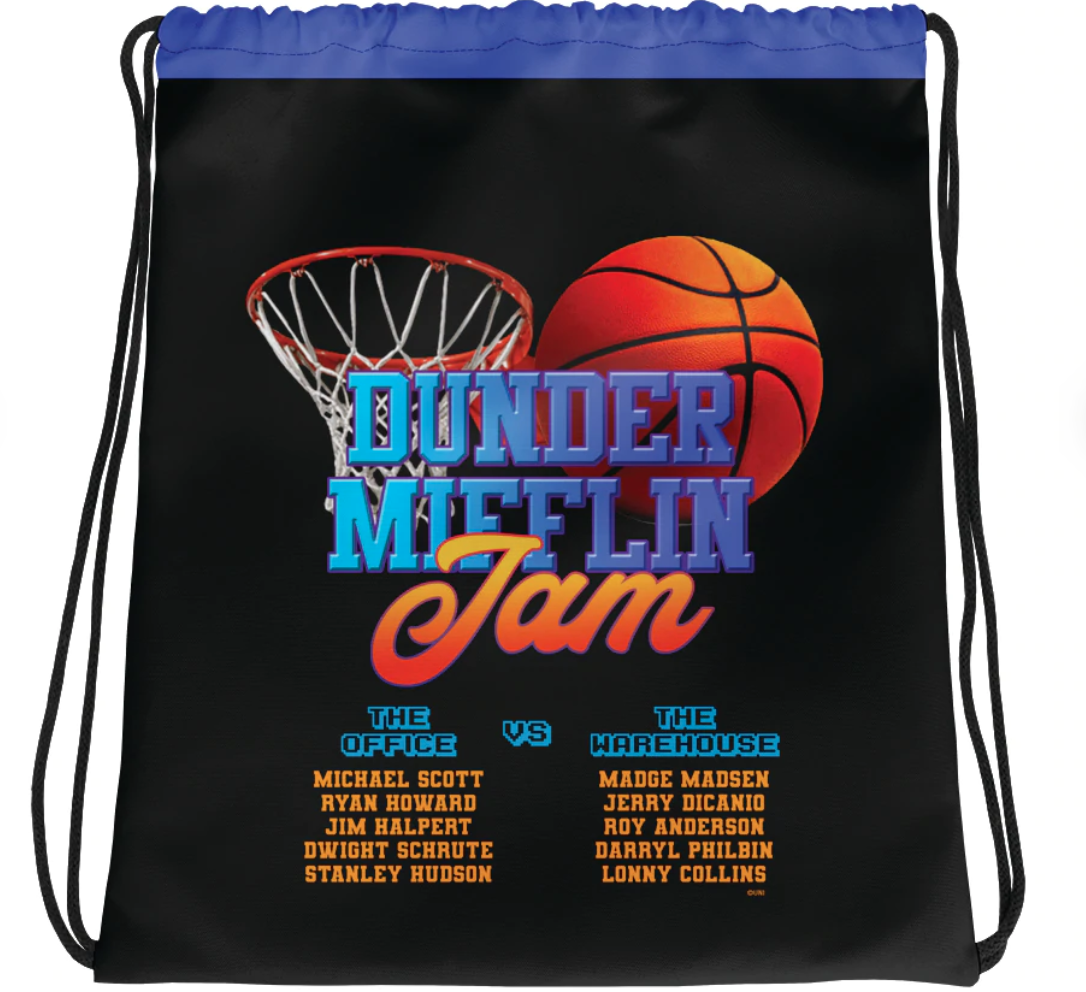 Though Michael can't handle the pressure and The Office loses to The Warehouse, there's still plenty of basketball energy with this drawstring bag. The 15 inch by 17-inch polyester bag includes two cotton handles. The vibrant print is hard to miss. Take this for a workout, game, or travel. Buy Here.
Pros
Adjustable Drawstring

Sturdy Cotton Handles

Easy to Clean
Cons
Slightly Expensive

Modest Size 
The Office Apparel
While there are The Office tees for about every holiday, merchandise shines with comfy pajamas, lined hoodies, ugly sweaters, dress shirts, and more. These Office apparel items shine with the details and comfy fabrics. 
Best Boss Pajama Pants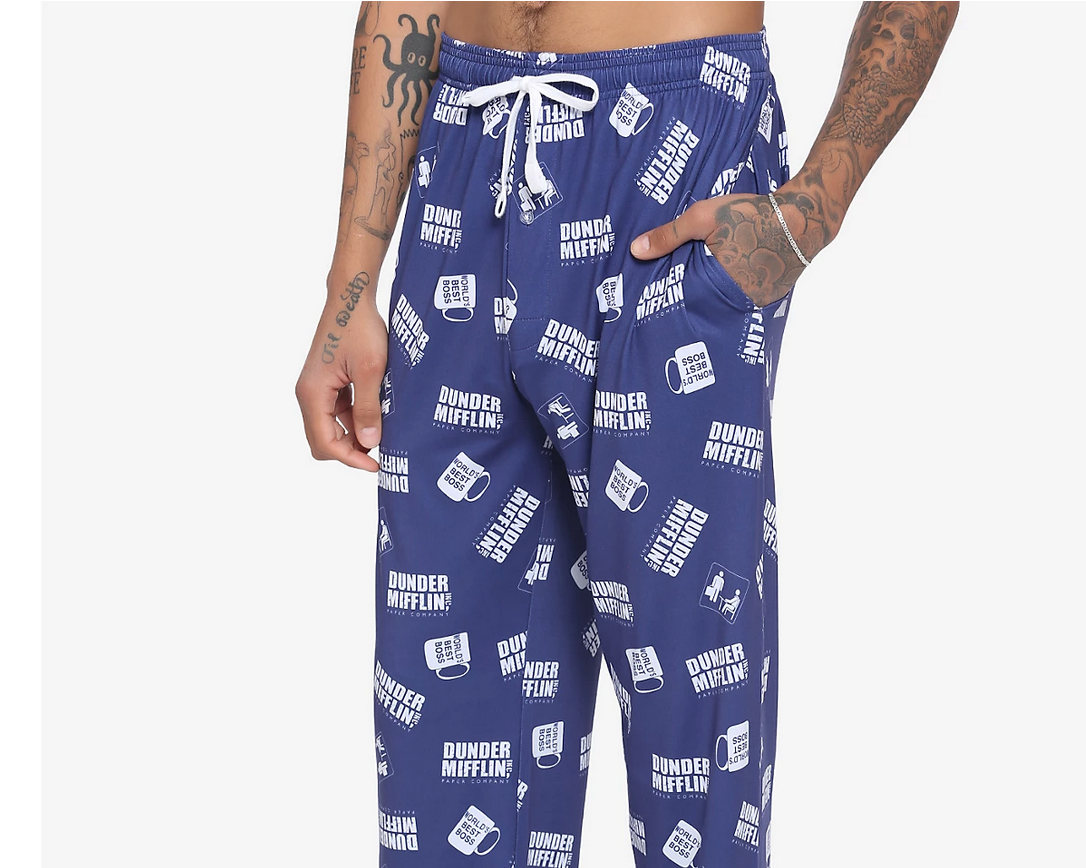 These pants will keep you comfortable for cool days. Best Boss and the Dunder Mifflin logo are comically printed over blue pants. The pajama bottoms include hip pockets and a comfy elastic waistband. They're made out of 92 percent polyester and 8 percent spandex, keeping you cool for a good nights' sleep. Buy Here. 
Pros
All-Over Print

Elastic Waistband with Drawstring

Cool and Comfy 
Cons
Some Sizes Sell Out

Thin for Very Cold Climates 
Dunder Mifflin Spencer's Ugly Christmas Sweater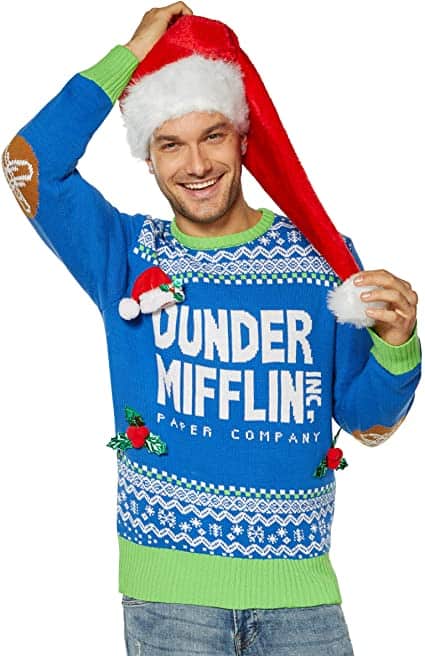 Some of the best episodes from The Office are around the holidays. Some of the best Christmas episodes include Christmas Wishes, Classy Christmas, Secret Santa, Dwight Christmas, and Christmas Party. No matter what your favorite is, this cozy cotton sweater is the way to celebrate. The licensed sweater includes bright colors, a classic crew neck, and quirky details. Buy Here. 
Pros
Cozy Cotton

Bright Colors

Motifs on Sleeves
Cons
Spot Clean Only

No Small Sizes 
Kevin's Famous Chili Button-Down Shirt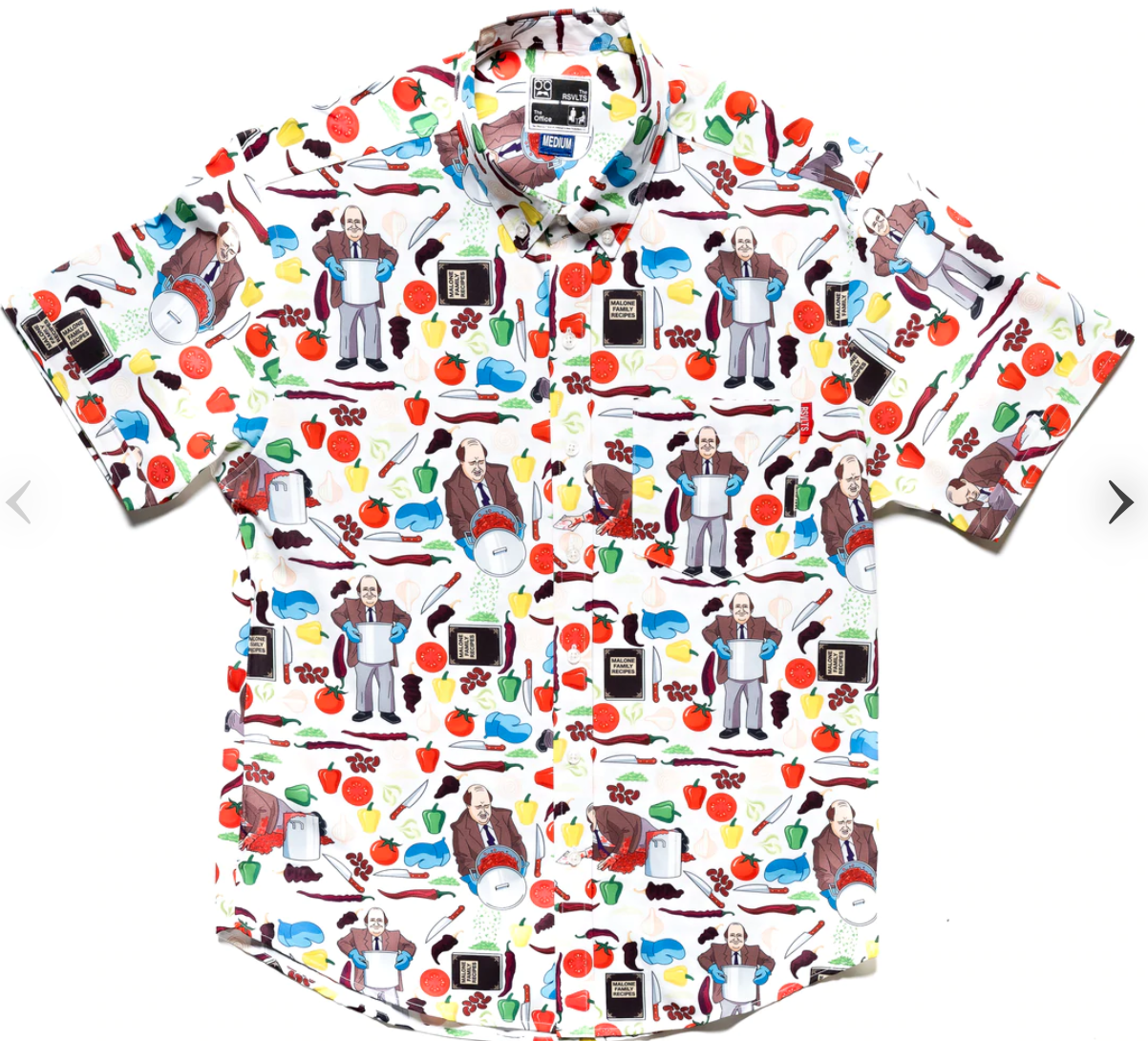 The dress shirt blends classic button-down styles with Hawaiian shirt styles. The funky all-over print reminds avid fans of the Season 5 episode, Casual Friday. The secret to Kevin's chili may be undercooking the onions, but you don't have to follow his recipe to appreciate the lightweight, cool, funky design. Buy Here. 
Pros
All-Over Print

Crisp Button-Up with Collar

Lightweight 
Cons
Expensive

Line Dry or Tumble Dry Inside-Out 
The Office Character Lineup Hoodie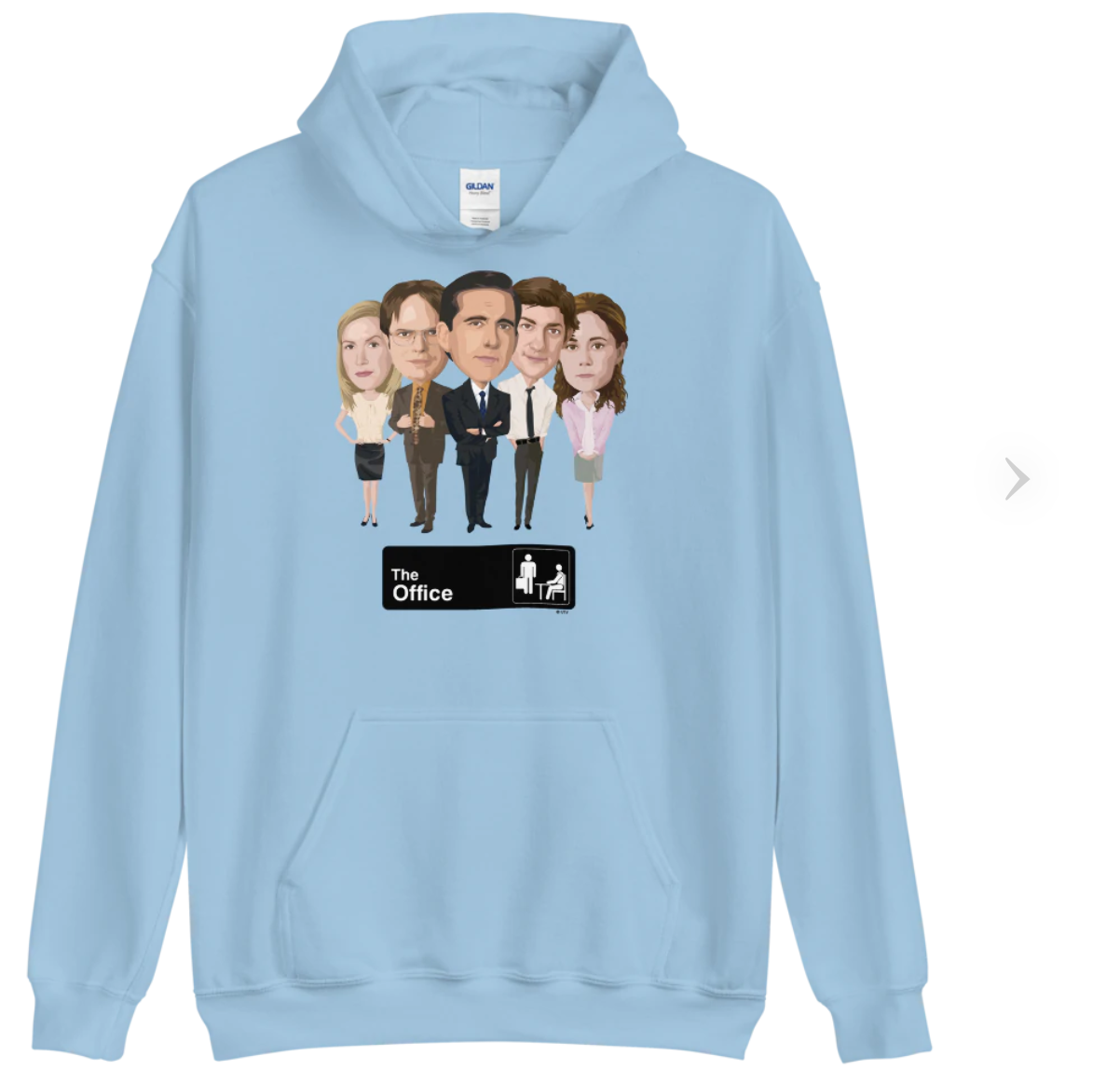 This is my favorite hoodie for fans of The Office. The design includes Michael Scott, Dwight, Pam, Jim, and others. It's a comfy and casual fit, with 50 percent polyester and 50 percent cotton. This machine-washable hoodie is available in baby blue, white and gray. Buy Here. 
Pros
Iconic Characters

Soft and Lightweight 

3 Colors 
Cons
Not Fitted

Tumble Dry Only 
The Office Employee Birthday Unisex Tank Top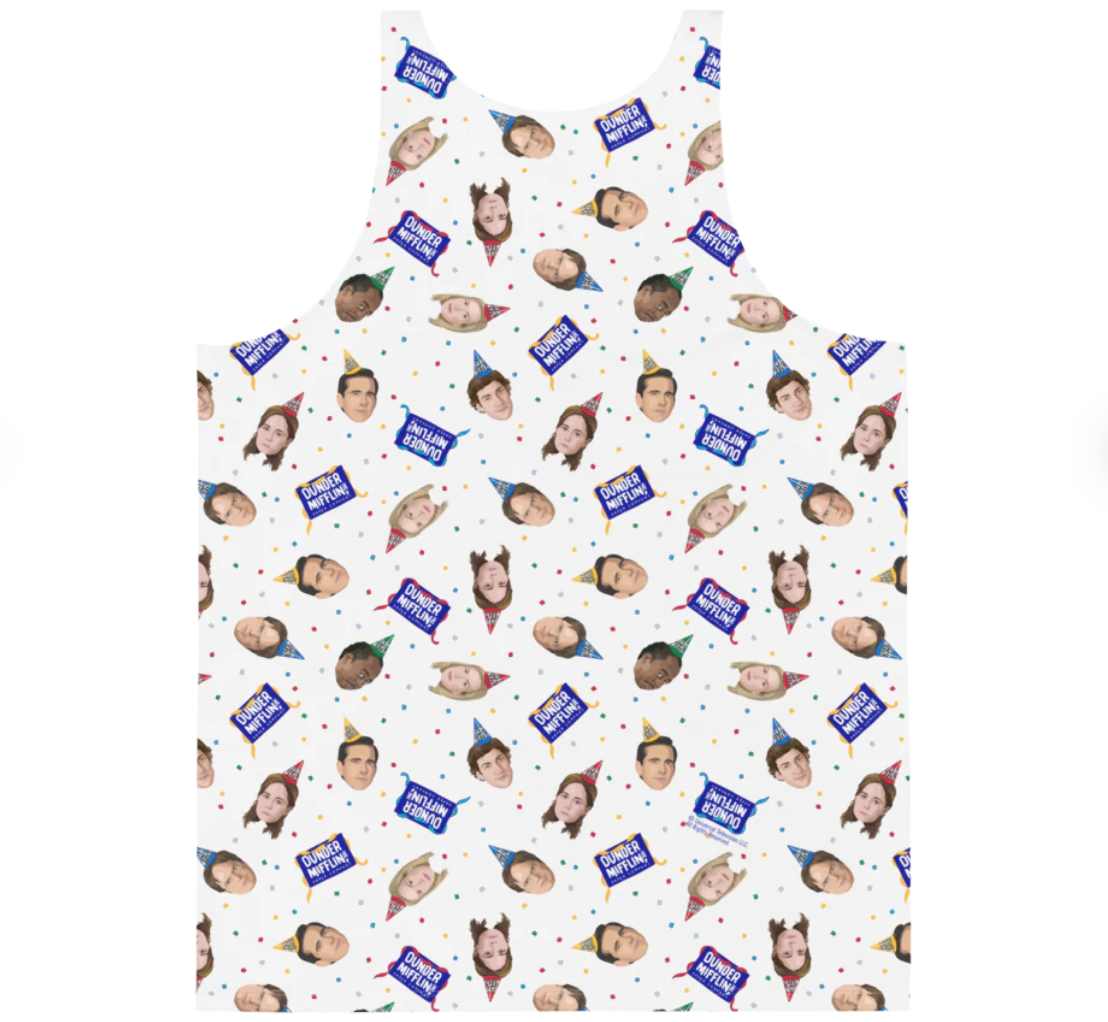 This tank top is certainly not your ordinary tank. The Season 5 episode, It's Your Birthday, comes to mind. The repeating pattern features character heads with festive confetti. The tank features a slim fit made with 95 percent polyester and 5 percent elastane. You get breathability for a warm day, all with a hard-to-miss design. Buy Here. 
Pros
Festive All-Over Print

Classic Slim Fit

Lightweight and Structured
Cons
Runs Small

Hard to Coordinate 
The Office Decor and Home Goods 
Time to add some The Office wit to your home office or at work. Stream The Office through Amazon Prime or Peacock TV with a comfy sherpa blanket. Hang posters and drink coffee from a sarcastic The Office quote mug. These products were selected based on use and value.
The Office Mash-Up Sherpa Blanket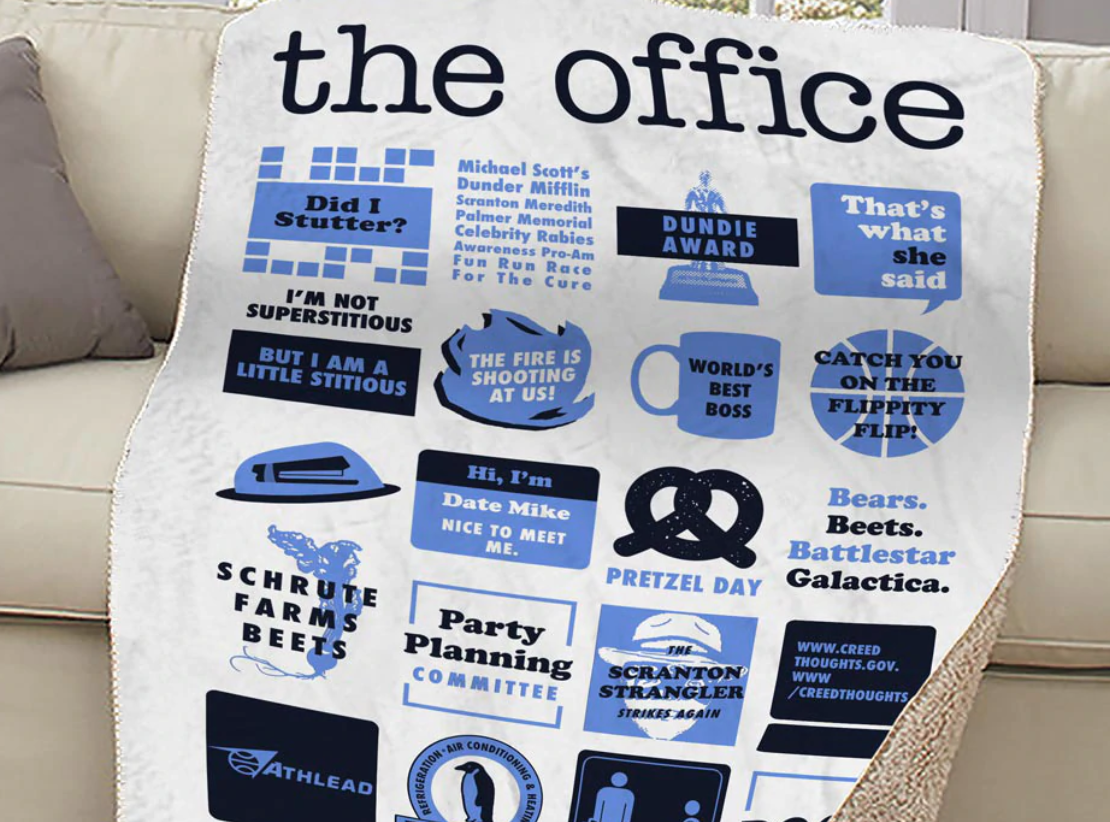 Get cozy and watch your favorite episodes of The Office. This Sherpa blanket features a smooth, soft 'mink' touch. The yarn-stitched edges improve durability and the sherpa back is perfect for a cool day. The blanket is available in red or white and features some of the best quotes and motifs from the TV show. Buy Here. 
Pros
Iconic Quotes and Motifs

Soft Mink Touch

Sherpa Back 
Cons
More Expensive than Some Blankets

Can Attract Dirt 
 The Office Bears. Beets. BG. Black Mug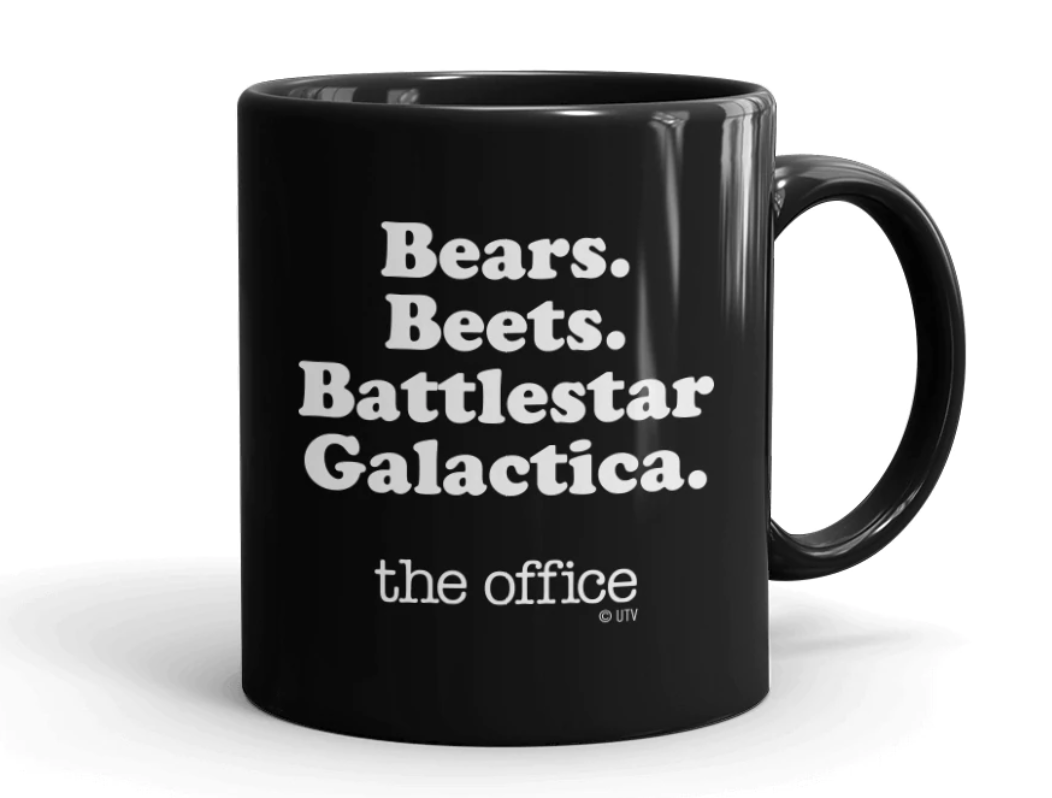 The reference of Battlestar Galactica is for a true fan of The Office. As a nod to the Product Recall episode, this inside-joke mug is a great way to start your day. The ceramic mug (11 =oz or 15oz) is dishwasher safe and microwave safe. The clean, classic print makes this a go-to in anyone's cabinet. Buy Here. 
Pros
Inside Joke

Strong Ceramic

Dishwasher and Microwave Safe
Cons
Some May Not Understand Inside Joke

Fairly Plain 
The Office Quote Mash-Up Poster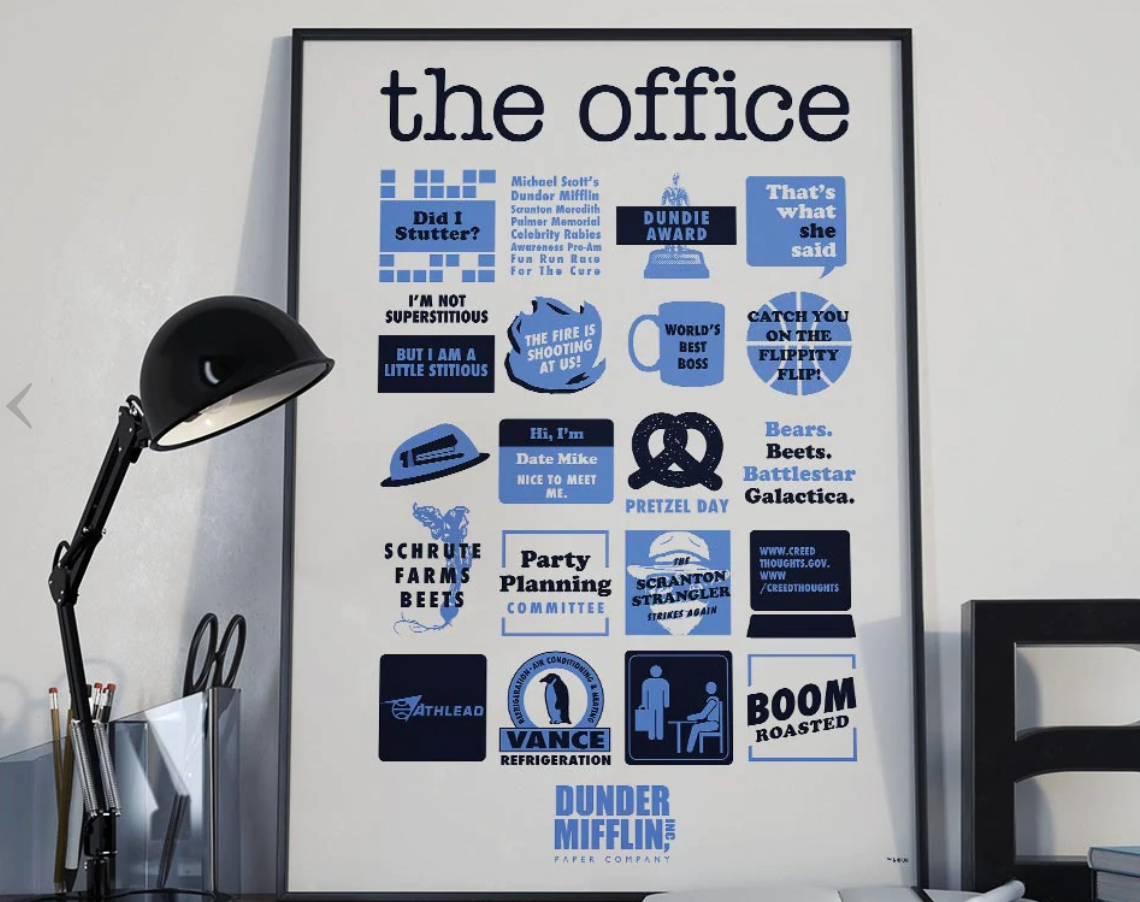 One of the most memorable things about The Office, aside from its quirky characters, comes down to those memorable quotes. This mash-up poster includes motifs and memorable quotes with a unique but orderly design. The poster is printed on premium satin photo paper with bold pigment ink. Buy Here. 
Pros
Premium Satin Paper

Bold Pigment Ink

Iconic Quotes
Cons
Frame Not Included

Only One Size (18 by 24 inches)
The Office Games 
If you've watched The Office, you know it's by no means all work. Relive The Office Christmas parties with a puzzle. Immerse yourself with some classic Michael Scott quotes and play a game of investigative intrigue. These games live up to the TV show and are perfect for travel. 
The Office Christmas Party Puzzle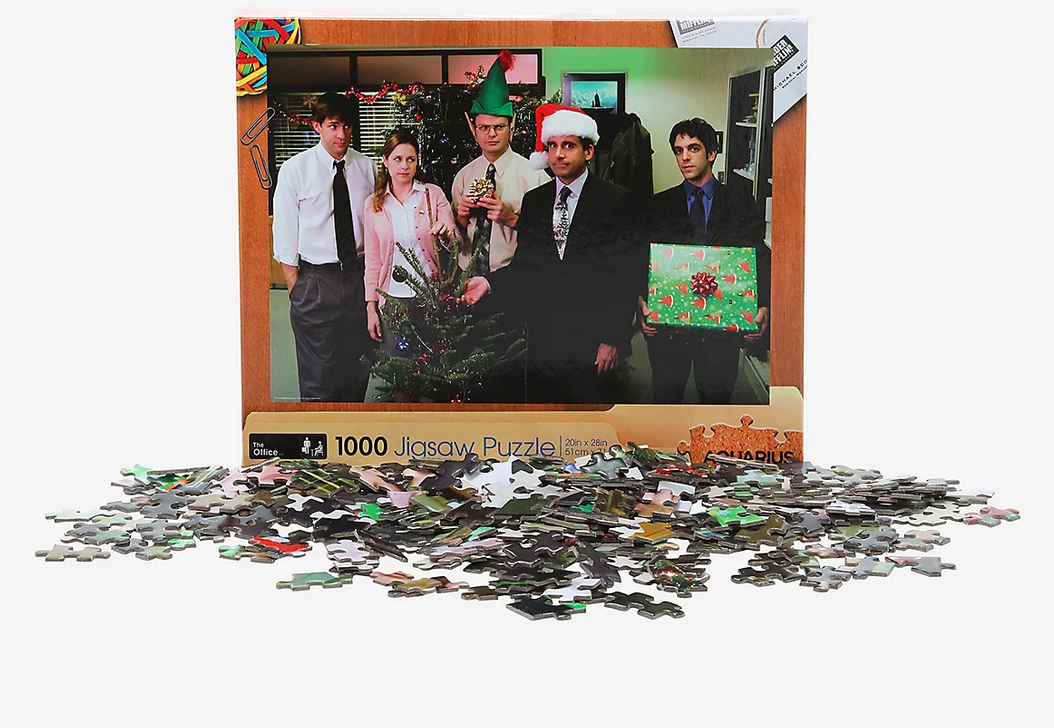 Break out the festive decor. No Matter what your favorite episode is, this puzzle brings a smile for fans of The Office. I also think this would make a great White Elephant gift. The 1,000 piece puzzle features a scene from the Secret Santa episode and has high customer reviews. Buy Here. 
Pros
Scene from Secret Santa Episode

1,000 Pieces

High-Quality Print
Cons
Very Seasonal– Less Year-Round Use

Doesn't Include All Characters 
The Office Clue Game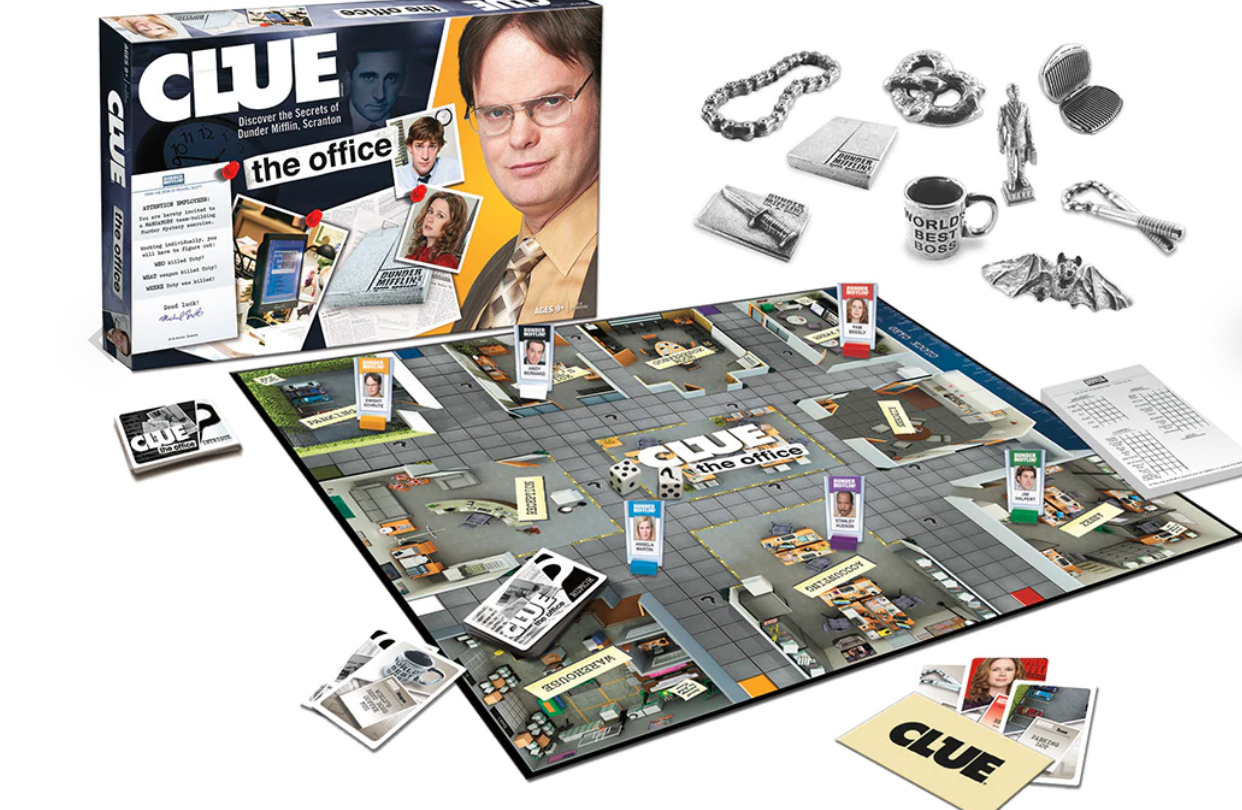 Think you know everything about the classic board game? Think again. This board game features classic Clue gameplay–but with some twists and turns from The Office. The goal: become the Best Boss. The team-building invention involves uncovering clues as to who killed Toby Flenderson, the weapon used, and where the murder occurred. Explore Dinder Mifflin and try to earn a weeks' worth of paid vacation. Buy Here. 
Pros
High-Quality Board Game and Pieces

Characters from The Office

Unique Game play

Cons
Slightly Expensive

Not as Innovative as Possible
The Office Michael Scott Quotes Playing Cards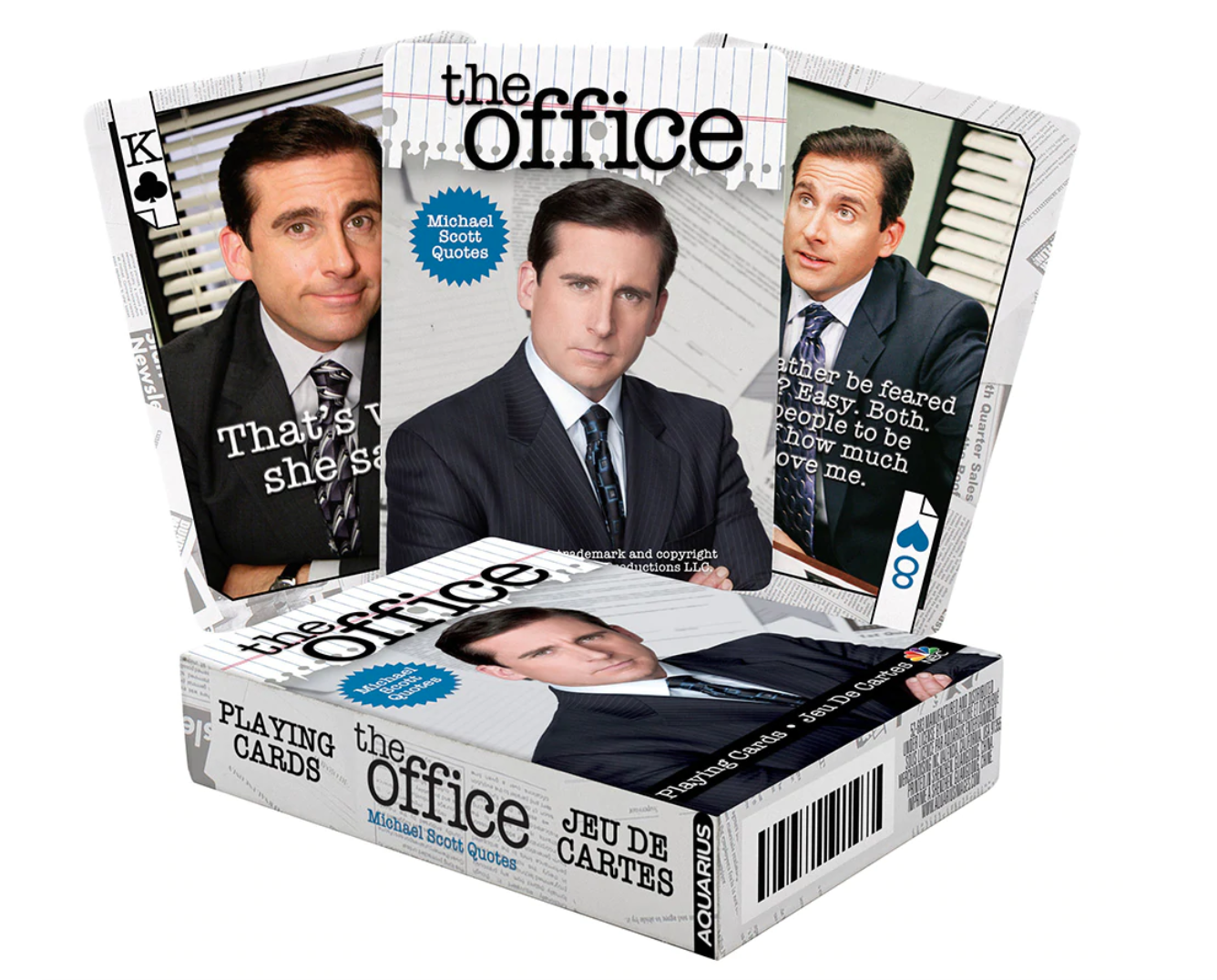 Love him or hate him, there's no denying that Michael Scott has had his share of one-liners. Swap out your traditional playing cards for this Office-themed deck. The deck of cards highlights some of Michael's most memorable moments. Cards have crisp print and a linen finish. Buy Here. 
Pros
Crisp Print

Linen Finish 

Memorable Quotes
Cons
Only Michael Scott

Shipping May Take a While 
Frequently Asked Questions
Question: Where Can I Buy The Office Hawaiin Shirt? 
Answer: One of the most memorable outfits worn on The Office is Michael Scott's Hawaiian shirt. Finding a shirt like it is challenging. Although there are websites that sell knock-offs, most of them have failing ratings with the Better Business Bureau. I'd recommend opting for handmade merchandise on Etsy, or DIY with a shirt of your choice. It isn't the same as official merchandise, but this is your best option for nailing the look. 
Question: Where Can I Buy The Office Fear Shirt?
Answer: Both Etsy and Red Bubble sell The Fear shirt inspired by The Office. This is unofficial merchandise, but still captures the spirit of the hit TV show. I recommend this Fear Shirt, however from Tee Public. Tee Public has higher sourcing standards and is fairly consistent when it comes to product quality. You can also seamlessly customize the design to make it your own. 
Question: Are There Any Maternity Shirts Inspired by The Office?
Answer: The Office has some humorous maternity shirts. Fans are selling handmade, unofficial merchandise on Etsy. These include shirts with iconic quotes from The Office and unique ways to announce or style a pregnancy. My favorite is this I Declare Pregnancy Shirt.
Question: Where can I Find The Office Merchandise for Halloween?  
Answer: My favorite place to shop for The Office Halloween costumes and merchandise is through party supply stores or on Amazon. While there isn't much in the way of official merchandise, you can put together looks by buying a wig, clothes, and adding a name tag. Don't forget some memorable The Office quotes. 
Final Thoughts
Since the first episode, it was clear that The Office wasn't going to be your ordinary show. I love how it embraces sarcasm, dead-pan humor, and a scaled-down film style. The Office may have ended its run a while ago, but with a generous collection of merchandise, the (office) party is just starting. Just be careful: many websites I stumbled across selling The Office merchandise carry failing Better Business Bureau ratings. I recommend a full and thorough review of every website before purchasing.
The Office Plush by Character 
I also love plush toys for collecting, but The Office is a show that fits collecting plush. Quirky as the show with a lot of personalities, you just may find yourself with a complete plush collection before long. Here are a few picks for some of your favorite The Office characters. 
Michael Scott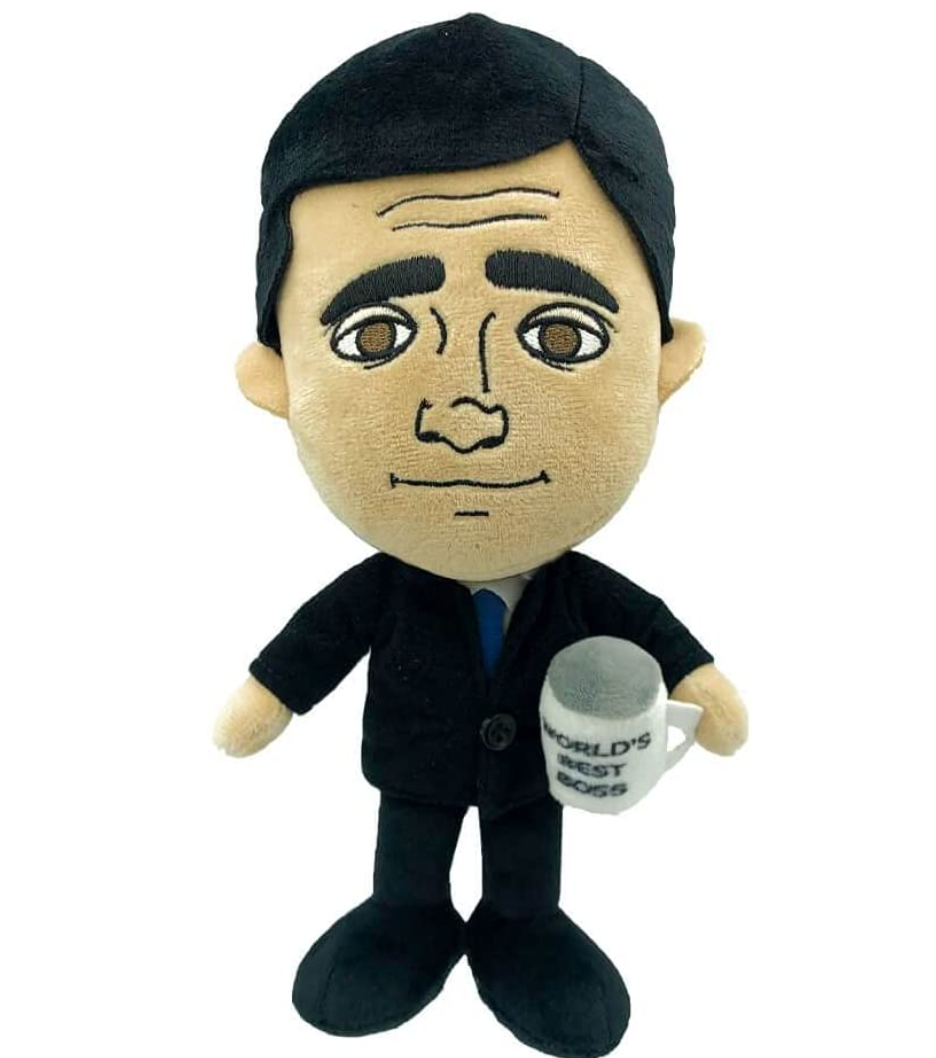 Michael Scott stands at 7 inches tall with this soft polyester plush. He holds a coffee mug declaring himself to be the world's best boss. Buy Here. 
Pros
World's Best Boss Mug

Soft Polyester
Cons
Dwight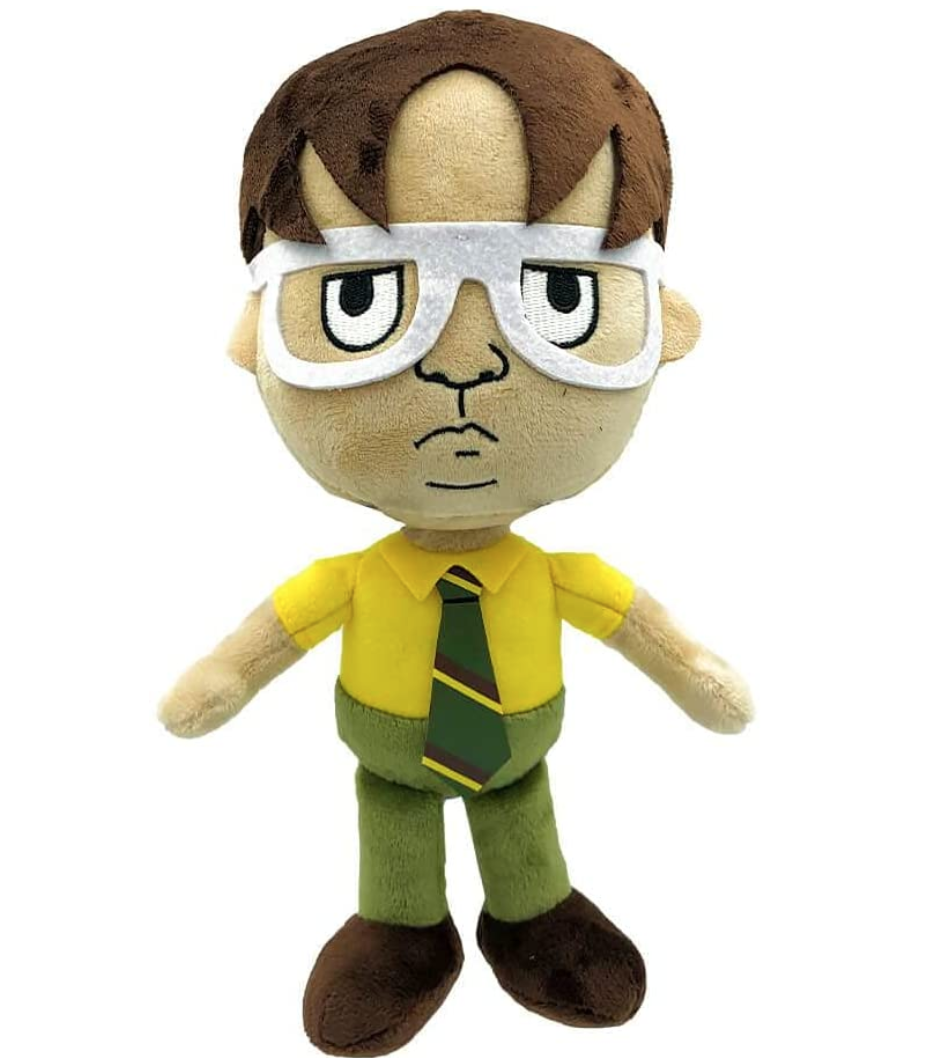 Dwight never looked better. Dwight is a soft 7 inch plush with his signature glasses, glum expression, and green tie. Buy Here.
Pros
Signature Glasses

Striped Tie Detail
Cons
Pam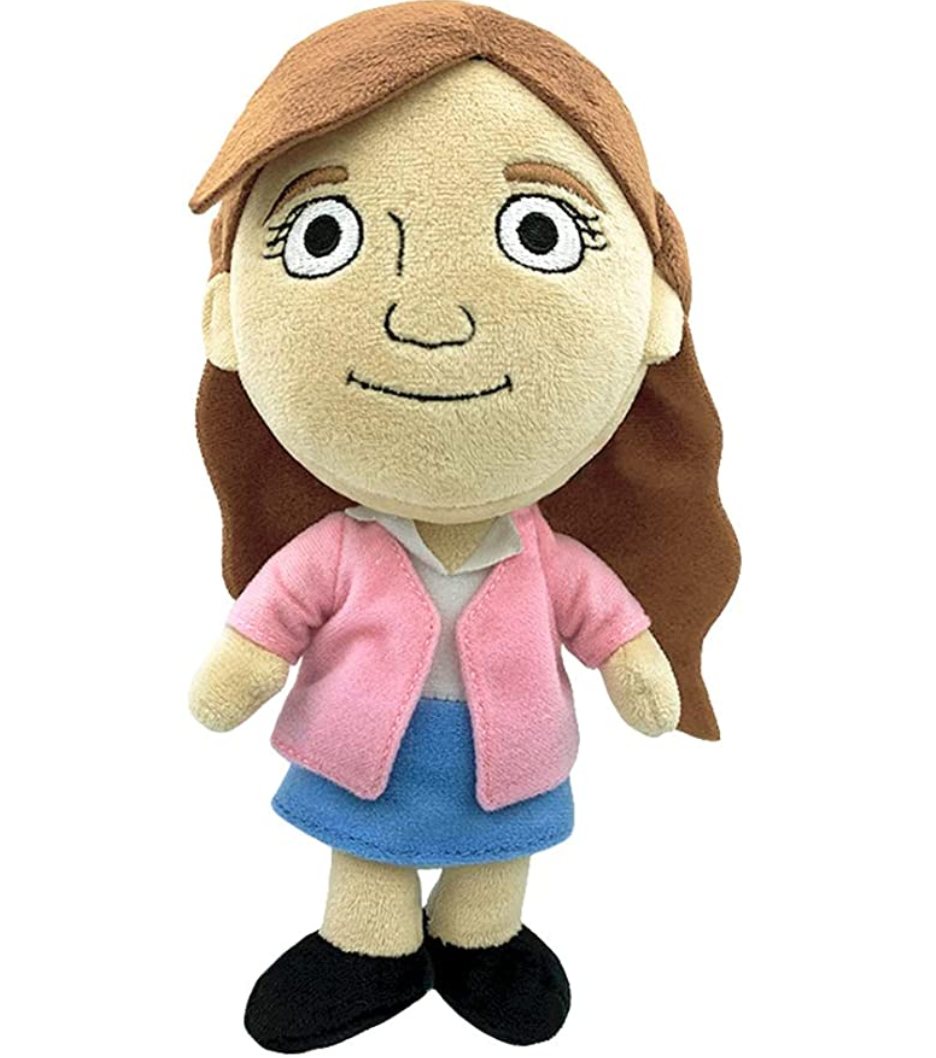 Pam looks bright and spirited with the 7-inch plush. She wears a cheerful expression and a soft pink cardigan. Buy Here. 
Pros
Bright Pink Cardigan

Cheerful Expression
Cons
Hair Isn't Quite the Same 
Jim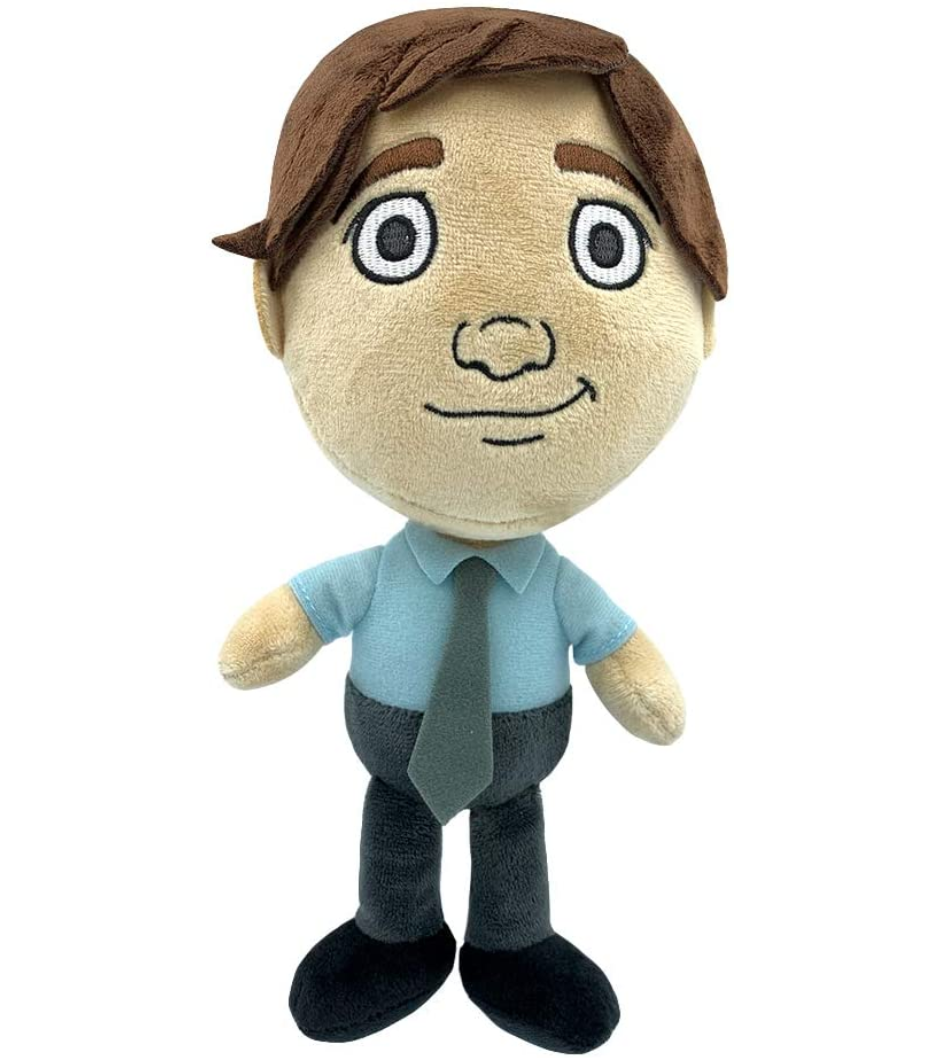 Jim wears a hopeful, perhaps slightly bemused expression. This polyester plush is cleanly designed and charming. Buy Here. 
Pros
Accurate Expression

Soft Body with Long Tie 
Cons
Slightly More Expensive (But Still Affordable)
The Office Collection
Looking to collect several The Office characters? Epic Drops includes a set of five The Office plushies, all standing around 7 inches tall. The characters include Michael, Dwight, Jim, Pam, and Kevin. They're soft, with the same details as my other picks– just all together. This would make for a great gift for a big The Office fan. Buy Here. 
Pros
5 Main Characters in One Set

Soft Polyester Plush 
Cons
Expensive if You Don't Want All Plush 
Final Buying Recommendations: Cheap The Office Merchandise from Walmart and Amazon 
Want to find The Office merchandise at lower prices? You can find some fairly cheap items on Amazon and especially on Walmart. Beyond sales, they're both competitive compared to other stores. The downside is that Walmart and Amazon sell a mix of some official merchandise and many unofficial products. On both, you'll find plenty of variety, from The Office t-shirts and hoodies to games, decor, and much more. Both cover merch for popular characters like Micheal Scott, Dwight, Pam, Jim, and more. Just be careful to read the reviews and full descriptions for each product. Shop The Office Merch on Walmart Here or The Office Merchandise on Amazon Here. 
Find more cool merch below:
Collect the Best TV Merch with This Ultimate Guide
The Best Hello Kitty Squishmallow Guide
Your Ultimate Marvel Merch Guide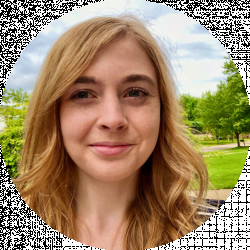 Latest posts by Erin Jamieson
(see all)