Being a fan of LEGO is no longer just for kids. Adult sets are hitting the market rapid-fire, and it's easy to get lost in the intricacies of the new pieces coming out. This guide is for youngsters out there; LEGO has more than just toys. So parents, friends, and gift-givers pay attention as I break down some of the best LEGO merch for kids.
Bottom Line Up Front
The range of products available is a little daunting. If I had to pick my favorite for this upcoming summer, I would go with LEGO Heritage Classic Backpack. Available in three colors, made from recycled fabric and water-resistant, this is the perfect accessory to head off to summer camp. A durable bag comes ready to be filled with other LEGO incidentals like their lunch bags and water bottles.
My Top Picks
Where to Buy LEGO Merch
LEGO

As I'm sure you'd expect, the first place to go is lego.com. LEGO site is designed for all LEGO licensed merchandise to be on hand as soon as it's available, all age-friendly, and easy to navigate with filters and a search engine within the website. This is your first stop online and in-store. LEGO US site
Target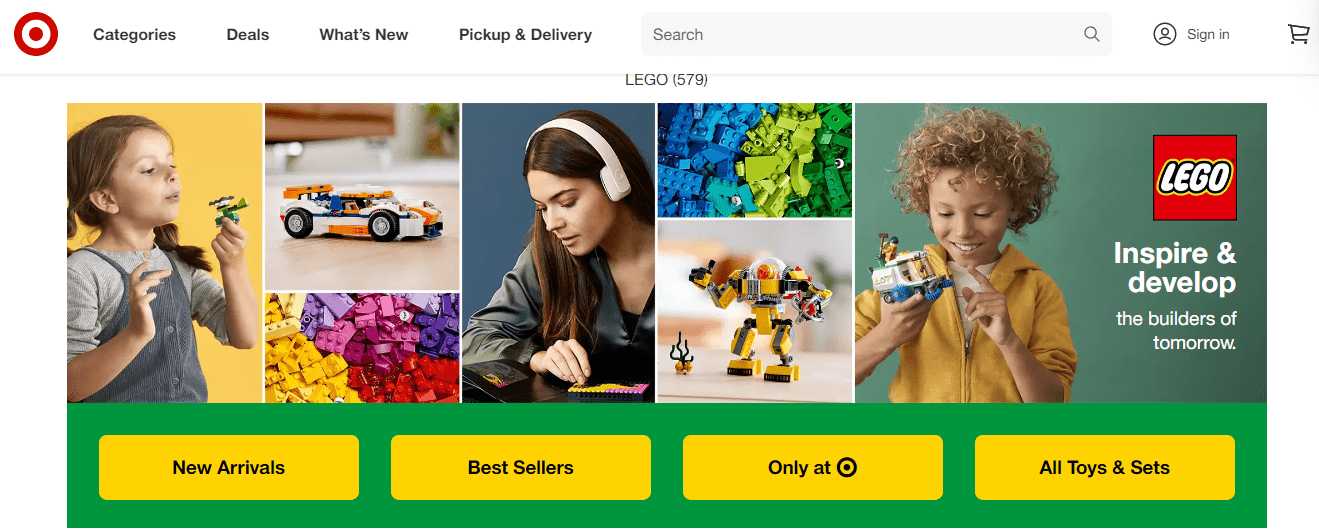 As though this store could not get any better, of course, there is a LEGO section. The sets themselves in-store within a few aisles of branded gear along with other accouterments within the brand. Target does cater towards all ages and LEGO sets over things like clothing and accessories, but frequent sales are a big draw for the LEGO fanatic in your life. I know whenever I go shopping, I peruse the LEGO aisle regardless of why I originally went to the store. Click for Targets LEGO Collection
Walmart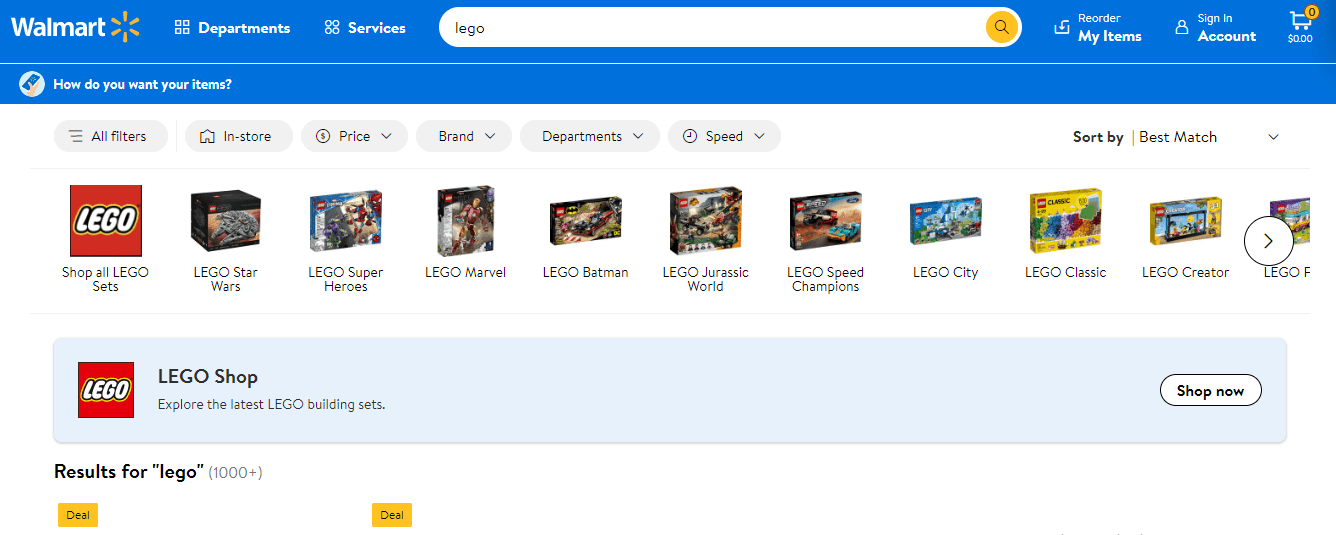 Walmart also has a wide array of choices, from toys to clothing in-store and online. What you'll find varies from store to store, but online shopping is pretty consistent for finding what you're looking for. The search engine and filter system help narrow down your search to the corner of the internet you were looking for or the closest store with your items. Click for Walmart LEGO Options
Other Sites and Stores
The great thing about LEGO is its age range and subsequent flexibility for shopping. An array of products are at the following stores and websites.
Amazon
GameStop
Best Buy
Barnes & Noble
Michaels
Kohl's
Online Tip: There are a TON of places that advertise buying and selling new and used LEGO sets, bricks, and parts. It's crucial to be wary of third-party sellers. A few stores are legitimate, but because LEGO is a hot commodity, I advise you to buy from known stores with credible LEGO merchandise.]
My LEGO Merch Picks
Selection and Criteria
My choices for this came from two frames of mind. One, what did I, an adult that enjoys building LEGOs, find noteworthy. Second, what did my five-year-old nephew think was cool. Thankfully, he's not bashful and helped me put together a helpful merch guide for the young brickster in your life.
Clothing Picks
It's hard to pick a favorite piece from the Adidas x LEGO crossover collection. The entirety of the collection is built around the bright and outlandish color combinations specific to LEGO. adidas does a phenomenal job of upholding its athletic brand. I had to go with cuffed pants though, because whether for adults or children, they are just as comfortable.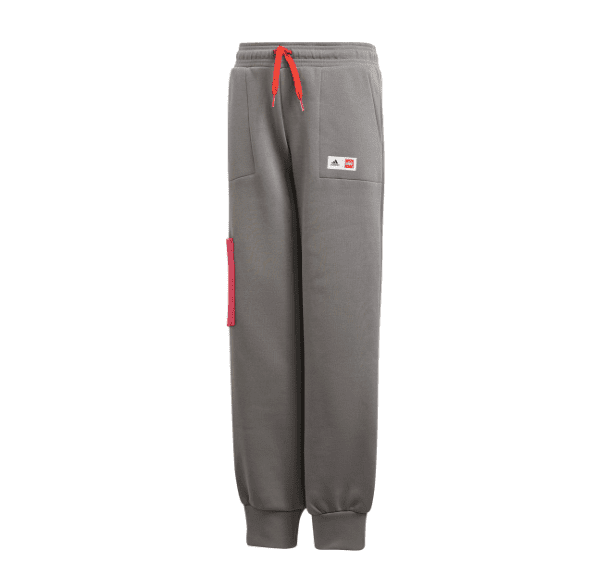 Pros
Comfortable
Made of recycled materials
Colorfully unique
Cons
I enjoy this thoroughly; a funny concept and one of my favorite colors. The sentiment also resonates with parents of LEGO builders everywhere because once a brick falls, there are three outcomes. One, it's never seen again, and hopefully, it's one of the pieces LEGO anticipates being lost because they sent a replacement. Two, the piece is found and the build continues. Three, the piece(s) fall, and those errant bricks are now in control. Your feet are at the mercy of those blocks. Before you know it, a barefoot takes a step in the dark and imprints their sole with the iconic pattern. What's said after that is up to the stepper. When a brick is dropped, we hope for option two. Yet, more often than not, it's usually the third.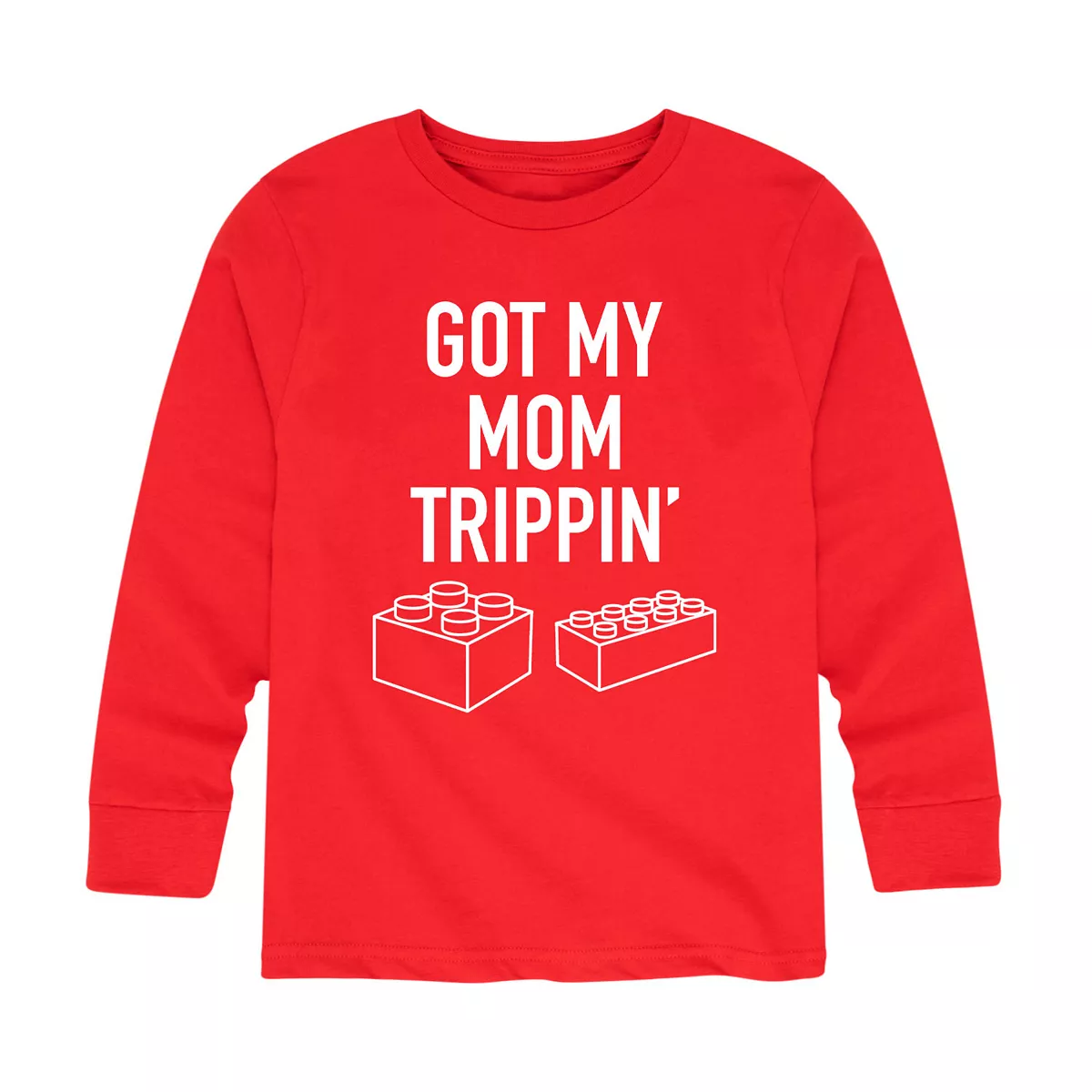 Pros
Funny graphic
Grammatically correct
Cons
Expensive
The sizing chart is a little skewed
Marketed towards boys with no 'girl' option
As I've learned, babies like a range of things, but two of the standouts are comfortable and bright colors. The Adidas x LEGO DUPLO Onesie does just that. The color combination with a front pocket for snacks and other assorted infant needs, adorned with the clothing brand crossover logos looks fresh. Super soft and incredibly cute, good for caregivers and children. Start 'em young!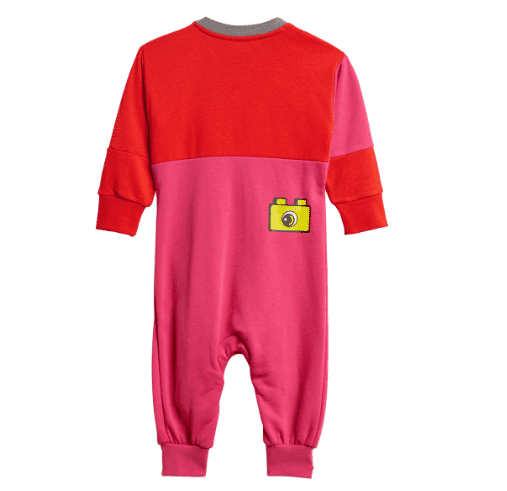 Pros
Cuffs for easy access to grab DUPLO blocks
Drop crotch for extra diaper room
French terry for sensitive baby skin
Made from recycled materials
Cons
Only one color combo (as of now)
I'm a big fan of Adidas shoes. They're excellent for working out, super comfy, and now they have collaborated with LEGO, so who am I to complain? While discussing this with my nephew, who said they looked like they would make him go 'super-fast, we concluded that these shoes are great. I like these because they have three color options, a LEGO pattern, and texture, and honestly, they look sick. The shoes do look like they could make you go super fast.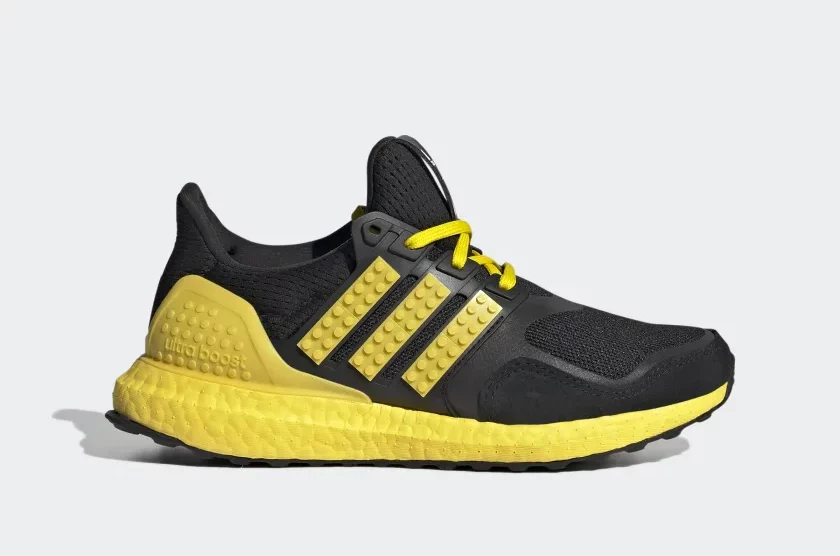 Pros
Three color combinations
Unisex design
Sock-like fit
Lace closures
Made from recycled material
Cons
Expensive
Only come in 6 sizes
No data on whether or not they do make you go super fast
Simplicity with style. Here is a great Halloween costume for kids like me who grew up with unpredictable weather that frequently had to layer their costumes. More than once, my Halloween costume was adorned with a jacket. It drew the eye away from the fake blood I was using, but I've moved past that. LEGO is timeless and recognizable, and this costume allows for some personalization but doesn't take away from the look you're going for or the fun abound.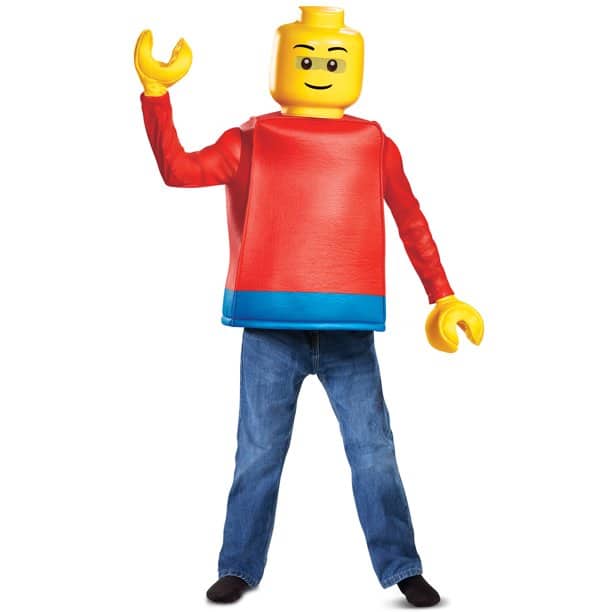 Pros
Affordable
Lightweight
Easy wash
Durable and candy proof
Cons
Kids Decor
I am a proponent of naps for adults. I'm also a proponent of naps for adults with fun blankets that perhaps remind us of our youth. If you're like me this Carpet Map was a mainstay in your childhood. This cozy nap-time throw hits that nostalgia. Blankets can always be a nice little gift to go along with a set to build, or just a piece to round out a LEGO-inspired bedroom. Sweet dreams!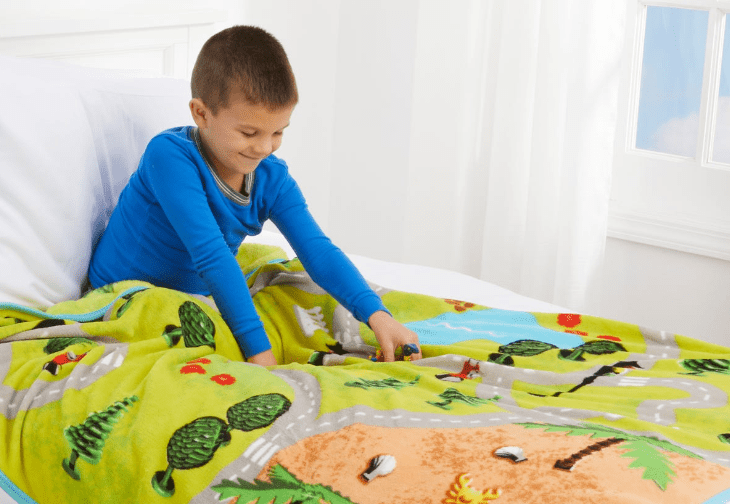 Pros
Machine washable
Small enough to use for travel but big enough for a nice couch nap
100% polyester micro raschel fabric; super soft
Cons
I love this for any room. Fun, colorful, and large replicas of the button pieces we've all lost mid-build and thankfully recovered before the vacuum did. As wall hanging goes, it can be tough to find something that isn't bland, especially for a kids' room to hang up pajamas or tomorrow's outfit. These hangers come in the pictured bright set, but other options exist. The hangers are available in Black, White, Gray, Dark Oak, Light Oak, Pink, Light Blue, and White. Wall hangers come with universal mounts and hooks as well.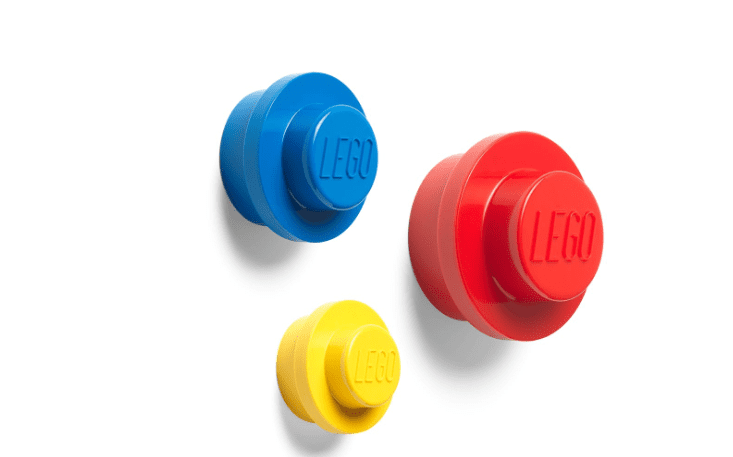 Pros
Easy to hang with different sizes
Decorative and durable
Plastic sets under $20 (USD)
Cons
Dark and Light Oak are $99 (USD)
Organization
I told you red was my favorite color. This is a perfect addition because sets for younger kids frequently come with many figures, and they can easily get lost in the shuffle. LEGO is also a notoriously good dust collector, and keeping them protected but visible is crucial. Available in a mix of colors, the cases are stackable on the floor, or mountable to a wall for maximum space and organization. As we all know, much like tattoos, LEGO collections tend to expand rapidly. Get a head start with a sixteen compartment to keep the bad guys and the good guys separated, and thank me later.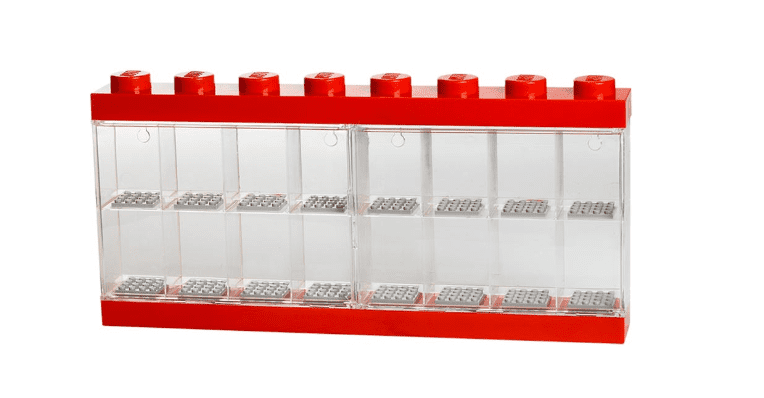 Pros
Baseplates included for stacking
Transparent clasps included for stacking
Multiple colors
Easy assembly
Cons
I swear I didn't pick this one just because it was red. A fantastic organizational tool because the transparent cases allow little eyes and little hands to see what will be required for a build and what they already have. Features customizable small baseplates on the front of each drawer with a top baseplate to stack another set of three on top or to foster a new playing field to create. Child-friendly drawers are crucial for no pinched fingers and sliding out to find the perfect piece.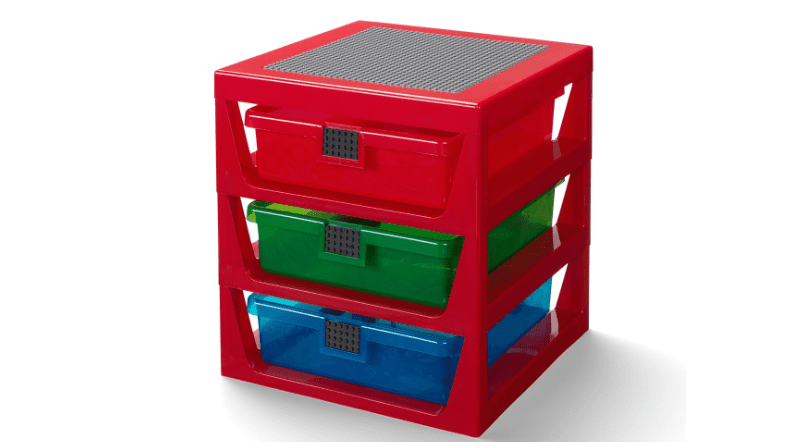 Pros
Rounded edges for no accidents and injuries
Easy to clean plastic
See-through to keep a pile of LEGOs from becoming a pile of mess
Cons
A little on the pricey side
On-The-Go
Summer camp is around the corner, or if you're getting a jump on the next round of school lunches, here is the pack for you! This lunch box comes with a water bottle, now two items are crossed off the list. Bright, recognizable colors and images are fun for any kid, and just like LEGO itself; versatile. The lid comes with easily secured clips big enough to avoid pinched fingers. The movable divider inside keeps foods separate from each other, and the lid doubles as a plate. The water bottle is complete with a capped silicone spout to keep it clean when not in use. Sized perfectly for kids, a healthy lunch (and maybe a sweet treat) will slip into their backpacks with no problem.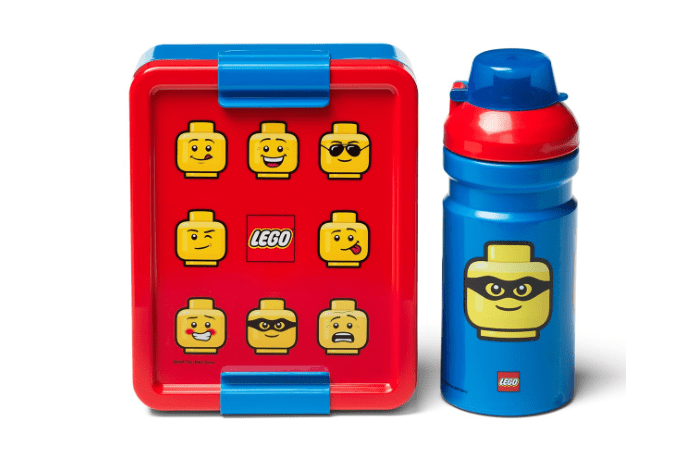 Pros
Easy to clean plastic
Durable
Multi-functional
Cons
Small enough to grow out of in a year or so
Grab your blanket from earlier, because we're going on a trip. An adventure to Legoland? Maybe! Let's pack your bags and find out! Want to make sure you don't lose that bag? Grab one of these bad boys. The LEGO Luggage Tag will stand out from all the others with its unique recognizable design and color. It's a fun little stocking stuffer or a great way to surprise a young brick builder with a trip. The bright yellow stands out, and if you haven't gotten one of the many bag options LEGO has to offer, this is the best way to distinguish yourself as a seasoned traveler, and an experienced builder.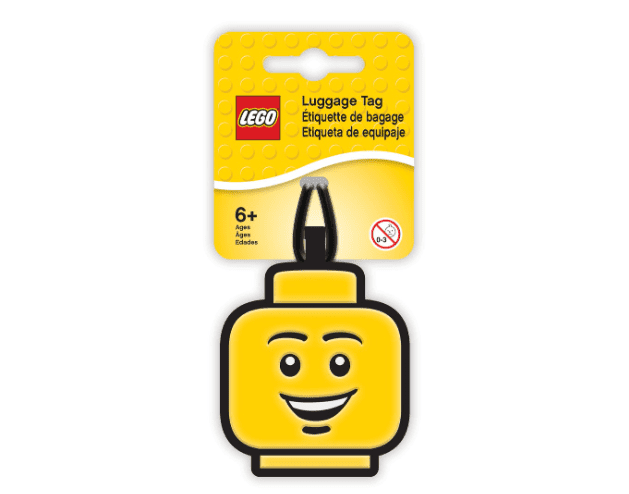 Pros
Easily recognizable
Cute design
Silicone allows for minimal damage
Room for important information on the back
Cons
May insinuate a trip to LegoLand that ends up being just a trip to grandma's house
Other Fun Stuff
Books and LEGOs: this is what happiness looks like. Here is a wonderful product for anyone who has a little trouble winding down for the night. A fun, relaxing book with eight stories and eight mini models to build and engage with child and parent before bed is a bonding experience that creates a memory. It's a calm and enjoyable way to end the day, putting pieces together and bringing a story to life before sending the little one-off into dreamland. Life is chaotic, and we all know the world isn't the way it used to be. Anxiety is around every corner, and that applies to the youngest brick builders among us. Ease into the evening with a simple story, build, and then it's off to sleep.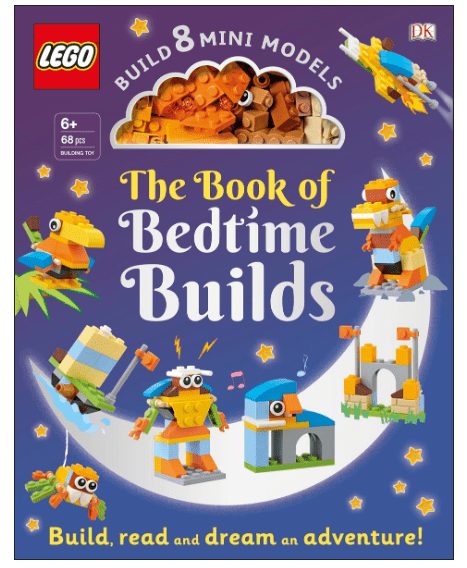 Pros
48 pages of fun
68 bricks included
Buildable models: pirate ship, dinosaur, robot, bird, castle, elephant, spider, and spaceship
Cons
Only eight stories
Small pieces
A little on the pricey side
A jigsaw puzzle is definitely in keeping with LEGO. Something to put together, a new challenge, adventure; something the whole family can enjoy. The iconic LEGO Minifigure faces make up the entirety of the puzzle, and what looks like it could be frustrating, (all yellow all the time) is a chance to build a wide range of emotions and collect figures in a new way. This can be a single activity or a group project, and whatever way you choose to do it, it'll be fun. Ironically, I didn't like jigsaw puzzles until I got older, much like my journey with LEGOs. There's a lesson in there somewhere.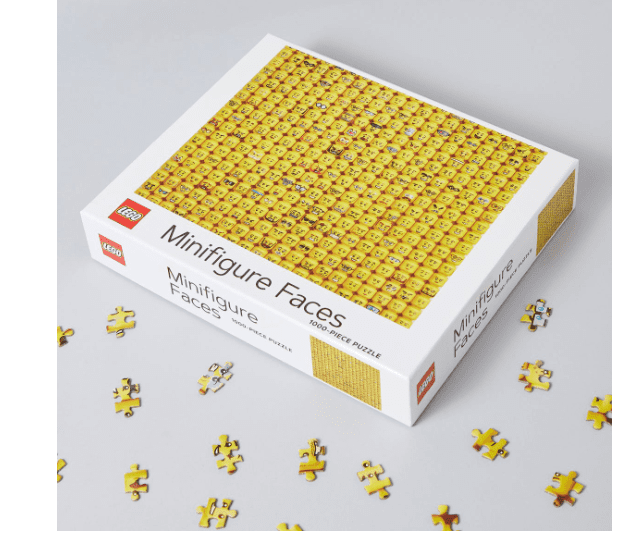 Pros
Great for a calm activity
Bright yellow is hard to lose
Great price
Cons
Small pieces aren't the best for the youngest builders
Frequently Asked Questions
Question: Are there LEGO Sales?
Answer: Honestly, it all depends where you go. Earlier, I said to be careful when it comes to buying online because LEGO resellers aren't all reputable, and I frequently say that if it looks too good to be true, it probably is. On the flip side, places like Target and Walmart have been known to mark down LEGOs at various times, and you have to know to look. Check online to find out quickly. Or, run an errand for a stick of deodorant and some cereal that ends up with a trip down the LEGO aisle. If something is on sale and in your budget, what happens in the LEGO aisle stays in the LEGO aisle.
Question: Are LEGO Products Available Worldwide?
Answer: Yes. LEGO began in 1932, and the global headquarters have been in Billund, Denmark from then on. As such, LEGO is available in many countries. Locations are worldwide. The world's largest LEGO Store is in London: Leicester Square to be exact. And yes, I've been there.
Question: Are LEGO Appropriate for all Ages?
Answer: Yes! The apparel is more driven towards kids, but LEGO itself is timeless for every age.
Final Thoughts
If it wasn't blatantly obvious, I love LEGO. Sharing that with my nephew is special because the entire time we talked about what he thought was cool, seeing it from a child's view was fascinating. He didn't have the same enthusiasm I did about home decor, but watching a mind at work processing things that are made by a toy company, about toys, but aren't toys to play with was incredible. For the young builder in your life, these could be great gifts, complete a room, or just be a fun way to store toys. As I said, LEGO is timeless, and branching out to new apparel and company crossovers is just the beginning.
Continue reading:
Best Beauty and the Beast Merch Guide
Spiderman Merch Guide for 2022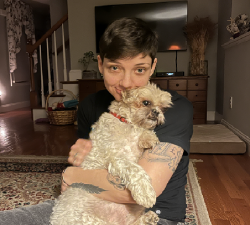 Latest posts by Sarah Weisberg
(see all)