Wilbur Soot has a playful, retro-inspired collection. Here's what you need to know to find the best item for you.
Minecraft players collect countless items, using guides or freehanding building amazing structures. But now many players are collecting merch for themselves. Wilbur Soot's collection of merch stands out–but is it worth your money?
Minecraft skins determine what your character looks like. Players often download custom skins to change up their appearance and add a little fun, whimsy, or realism to their game. The Skindex is an entire website dedicated to Minecraft skins. 
Players can download skins for free. There's everything from ghosts to rainbow-hued skins, popular characters, and many more. It's easy to import skins, even for new players. But what does this have to do with Wilbur Soot?
As one of the most prominent creators in the Minecraft community, Wilbur Soot is standing out for his skin. Many skins are a bit wacky and eye-catching. Soot's skins stand out by being more realistic. They've even been described as slightly formal.
Wilbur Soot has shown time and again that he is very in tune with the Minecraft community. At the same time, Soot can distinguish himself. But while many fans know about Wilbur Soot's Minecraft creations, some may not realize that creativity extends into his merchandise collection. 
My Top Picks: Want to skip ahead? Here are my favorite pieces for official Wilbur Soot merch.
Who is Wilbur Soot?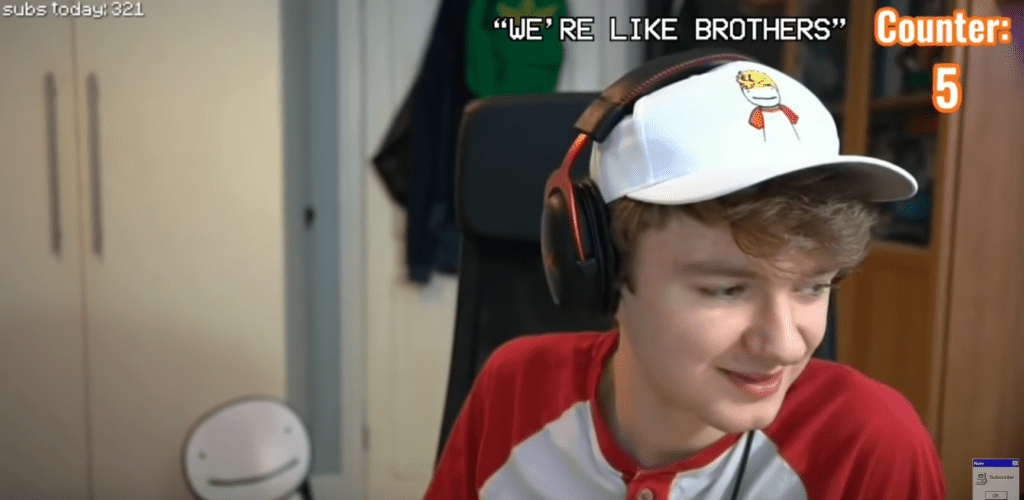 Wilbur Soot's real name is Wilbur Gold. The British Twitch streamer and singer. He's also known for his work with SootHouse, a YouTube comedy channel. At a young age, he's already achieved online fame and enthusiastic followers. He's proven not only to have many talents but also to be quite savvy with creating multiple forms of income. 
How Old is Wilbur Soot? 
As I'm writing this, Wilbur Soot is under 30 years old. His birthday is September 14, 1996. Wilbur Soot's zodiac sign is Virgo. Virgos are known to be practical but humble and hard-working. They're quick to think of solutions but can wear themselves out. 
Where was Wilbur Soot Born?
Wilbur Soot was born in Suffolk, England, and was raised in Brighton, East Sussex. He graduated with a Bachelor's in Editing and Post Production from Sussex Downs College. Not too much is known about Wilbur Soot's parents. His father is an engineer and his mother has a government position of some kind. 
What's Wilbur Soot's Personality Like?
Though not official, there's speculation that Wilbur Soot's personality is an ENTP. ENTPs are extraverted, intuitive, thinking, and prospecting. Known as the Debaters, ENTPs are creative, adventurous, and goal-oriented. They're charismatic, energetic, and quick to think and brainstorm. At the same time, they can be argumentative and get distracted easily. 
Are Wilbur Soot and TommyInnit Related?
Wilbur Soot is TommyInnit are siblings in the gaming industry but friends in real life. TommyInnut is known as a streamer and Youtuber. He's most well known, like Wilbur, for his Minecraft gaming content. Tommy has many avid followers but announced a hiatus in 2021 for moving expenses and difficulties. 
Are Wilbur Soot and Shubble Dating?
Countless fans are wondering if Wilbur Soot is dating or even married to Stubble. In a 2020 YouTube video, fellow creator TommyInnit told Shubble (an American gaming Youtuber) that Wilbur Soot had a crush on her. However, the two are not in a relationship. There have also been rumors that Wilbur Soot and German gaming content creator Nihachu are dating. They have confirmed that they are just friends. 
How Did Wilbur Soot Get Famous?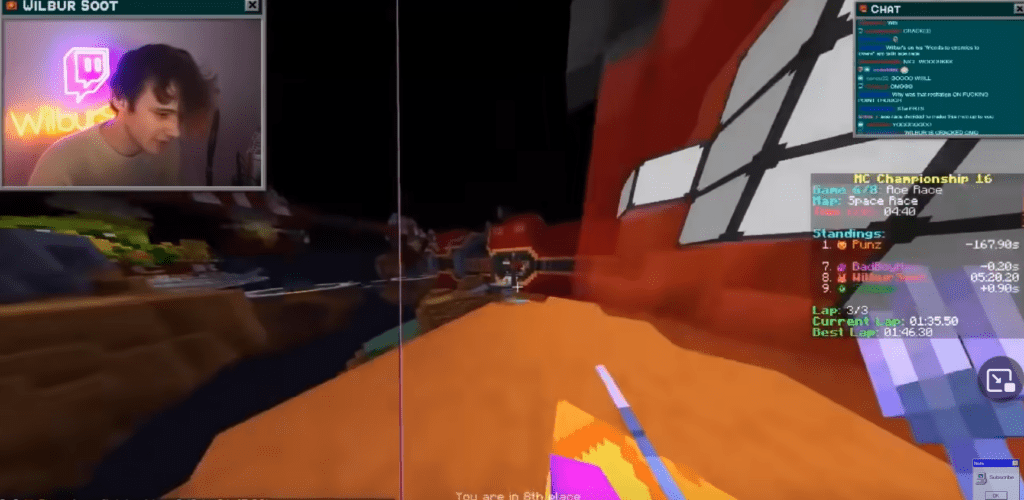 Wilbur Soot's career took an early start in 2017 when he started editing for SootHouse. As the co-founder and editor of the channel, Wilbur Soot has made occasional appearances. He's also edited for JackSucksAtLife. But Wilbur, who also streams, is only becoming more famous. He's active in the Minecraft community and Roblox. He has a Twitch channel, TikTok, and Discord. He's also a singer and musician. He has an estimated net worth of $800,000. 
Does Wilbur Soot work in an Office?
A few years ago, Wilbur Soot had to work in a separate office because his home didn't have internet access. However, Wilbur Soot generally does not work in an outside office and can do his work from home. 
Has Wilbur Soot won MCC?
MCC, the Minecraft Championships, are hosted as an invite-only tournament. Teams of four face off in a series of smaller games. Wilbur Soot first appeared in MCC 1. He's won in both MCC4 and MCC12. His best as an individual so far was 10th place. 
Was Wilbur Soot in a Band?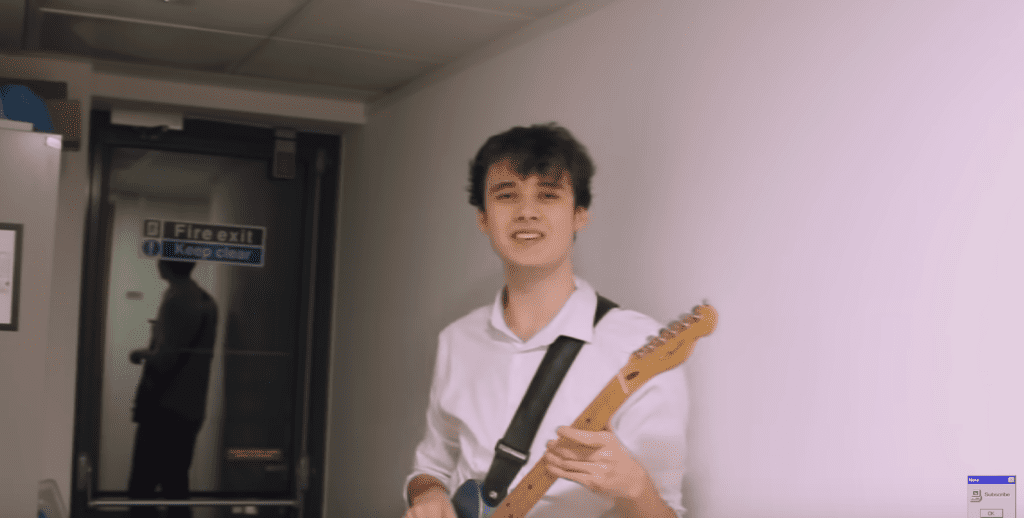 While Wilbur Soot's fans might mostly know him for his YouTube and Twitch career, he's also a budding musician. 
He's released albums on Spotify, including both indie pop/ rock and parody songs. Wilbur Soot is now the main vocalist for Lovejoy, an indie band that released its first EP in May 2021. 
Will Wilbur Soot be on the Radio? 
For now, there's only speculation about Wilbur Soot appearing on radio, either for his music or commentary. Wilbur Soot also doesn't currently have plans for concerts or going on tour. If circumstances of the public health crisis improve and he gains more prominence, maybe one day he will. 
What Wilbur Soot Songs are Clean?
Many of Wilbur Soot's songs are explicit, but you can find clean versions of a few. Your New Boyfriend, Saline Solution, and Jubilee Line all have clean versions on YouTube. Jubilee Line was written in response to Wilbur Soot's dislike for living in London. 
What is Wilbur Soot Singing About?
There's a lot of speculation about the girl Wilbur Soot sings about. If you're interested in a theory that includes footage from Wilbur Soot, watch this video. 
How Can I Contact Wilbur Soot?
Wilbur Soot is active on a variety of social media platforms. While there's no guarantee that you'll be able to contact him directly, I'll show you where you can find him online. 
Where Does Wilbur Soot Stream?
Your best chance at really enjoying his content is via Twitch. Wilbur Soot's Twitch is very active and streams and full of fans. You can also catch him on the Wilbur Soot YouTube Channel. 
Does Wilbur Soot Have a Discord?
Wilbur Soot has an active discord for his fans. There are well over 328,000 members, and the channel is a great place to meet other people. Click Here for Wilbur's Discord. 
What's Wilbur Soot's Snapchat, Twitter, Tumblr, and Tiktok?
You can Follow Wilbur on Snapchat or Follow Wilbur Soot on TikTok at the links provided. He's still most known for his streaming, but these are other platforms to catch up with him. His Twitter has over 3.1 million followers. There are Tumblr pages dedicated to Wilbur Soot. You can find them by searching #wilbursoot. 
Does Wilbur Soot Have a PO Box?
For fans wanting to connect with Wilbur Soot online, you can email him at [email protected]. He doesn't list a public PO Box at this time. 
Does Wilbur Soot Have Merch? 
Outside of his official website, of course, there's no shortage of fanart, cosplay and costumes, and other fanbase merch. The unofficial merch loves to focus on Wilbur Soot's soft boy aesthetic and many love to post inspired outfits. Those outfits include his favorite color, trench coats, and other inspiration. 
The best place to buy official merch is Wilbur Soot's website. This ensures you're buying authentic merch and, as a bonus, you're supporting Wilbur Soot as a content creator at the same time. Unfortunately, his merch store is very small and only has a handful of hoodies and t-shirts. For this reason, I'll include my favorite picks from both the official Wilbur Soot merch store and the best buys from Etsy. For all my picks, I made sure I'm selecting merch that represents him as a content creator, is versatile, and at a fair price. I am also only recommending verified sellers. 
Best of the Official Wilbur Soot Merch Store
The Wilbur Merch Store focuses on a casual aesthetic. The laid-back hoodies and t-shirt showcase a little creativity but mostly focus on versatility. Muted colors and streamlined designs are highlights. The store pays a nod to Wilbur Soot as a content creator, with a Minecraft-inspired design. You can also scroll down to the bottom of the store page to quickly navigate to Wilbur Soot's social media pages. The prices are not great deals, but also fair for what you're being offered.  Shop All Wilbur Soot Store Items Here. 
Wilbur Soot Vintage Fleece Half-Zip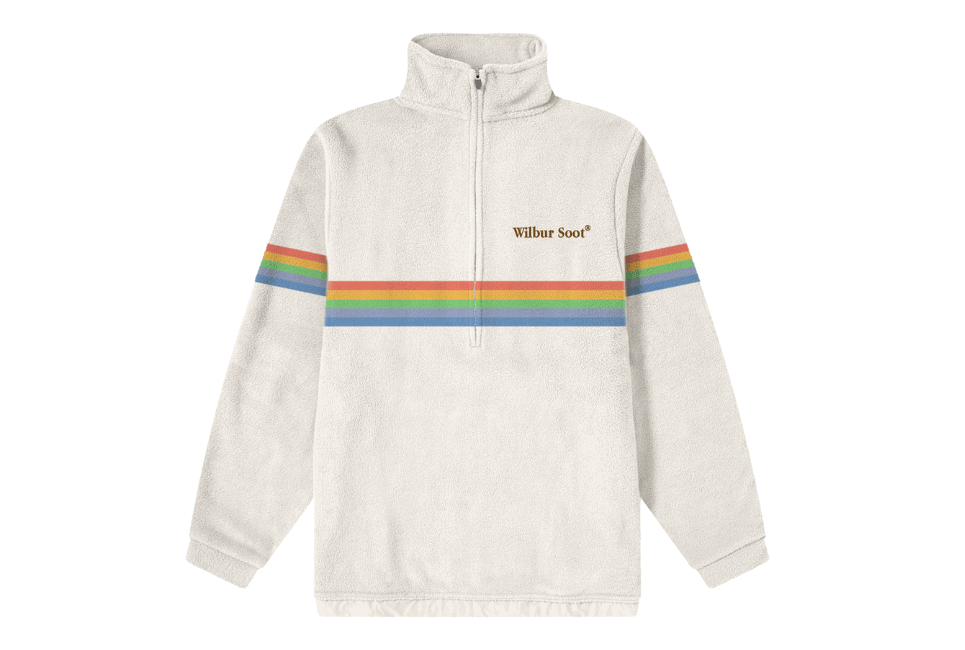 This cozy fleece zip-up helps keep you warm on coolers days. The zip-up allows you to customize how you wear, with a high collar. The inside fleece is warm without being too heavy. I love how this fleece is a modern taken on vintage details. Rainbow stripes accent a cream-colored fleece jumper. This soft and playful product is available in sizes extra small through 5XL. I love the size inclusivity and how useful but on-brand this is. Buy Here. 
Pros
Cozy Fleece

Retro Detail

Zip-Up
Cons
Washed Brown Wilbur Soot Embroidered Hoodie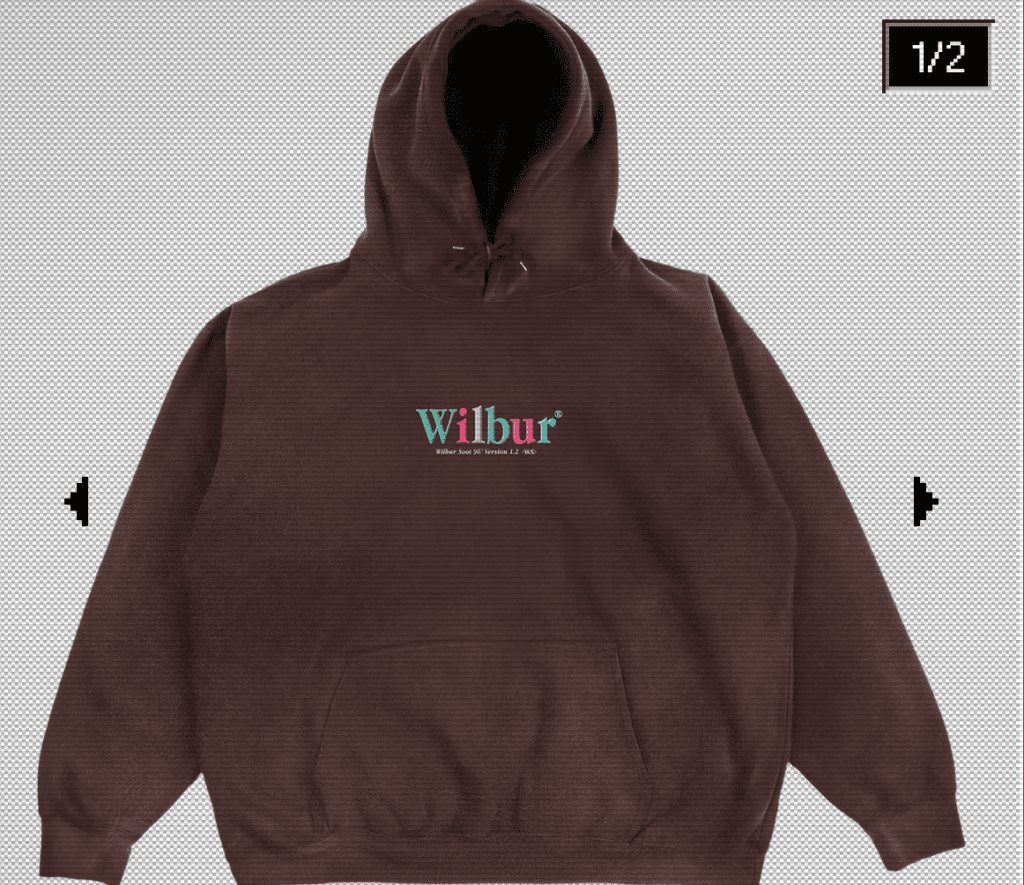 Rock the casual Wilbur Soot aesthetic with this comfy hoodie. The simple design is easily recognizable and pairs with anything for a casual day out or lounging in. Rainbow embroidery adds a splash of color on a chocolate brown background. The hoodie is pre-washed and comfy. This hoodie is available in sizes extra small to 5XL. Buy Here. 
Pros
Pre-Washed

Brown Color Doesn't Show Stains Easily

Soft Texture
Cons
Only in Brown/ Not Very Creative
Wilbur Soot '96 Tee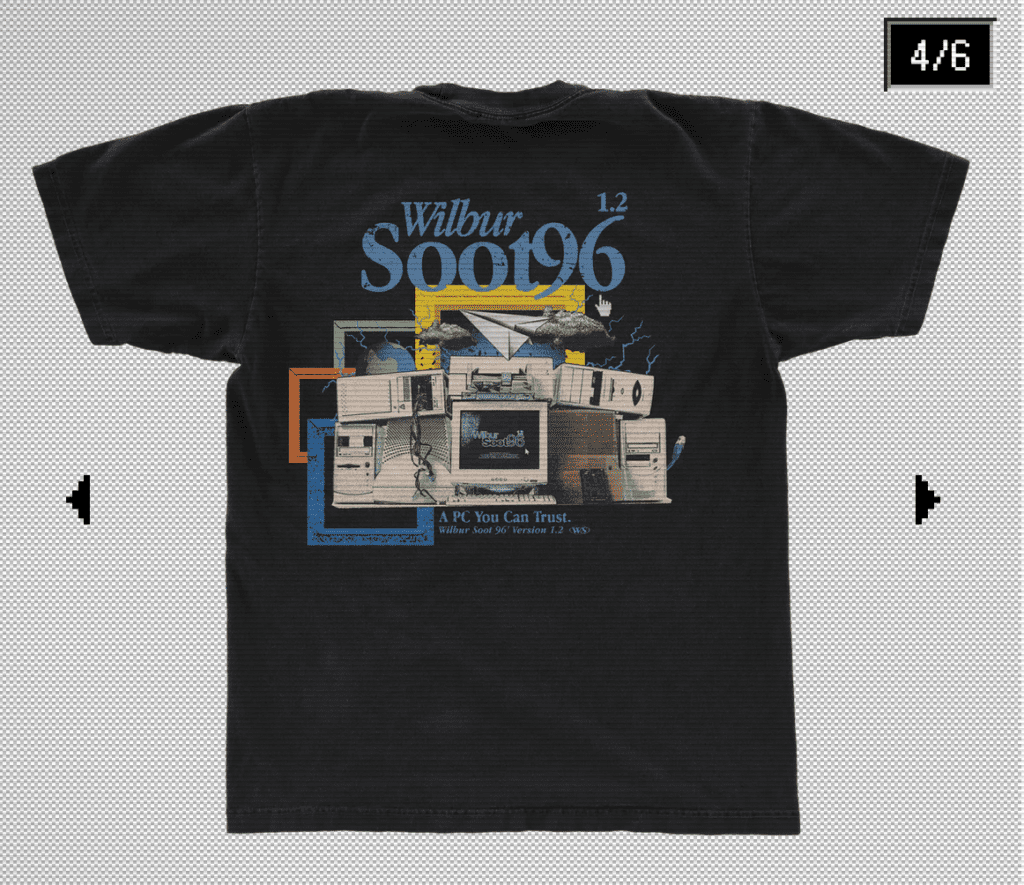 This classic white t-shirt is great for any fan. Celebrating the year Wilbur Soot was born, splashes of colorful retro details upgrade a classic style. The t-shirt, which is also available in black, features a comfy neckline. The back includes playful graphics. Each represents part of Wilbur's life. These details include music, planes, gaming, and more. This t-shirt is available in sizes extra small to 5XL. Buy Here. 
Pros
Iconic Retro Theme

Personal Wilbur Soot Details

Available in Black and White
Cons
PuffPrint Wilbur Soot Crewneck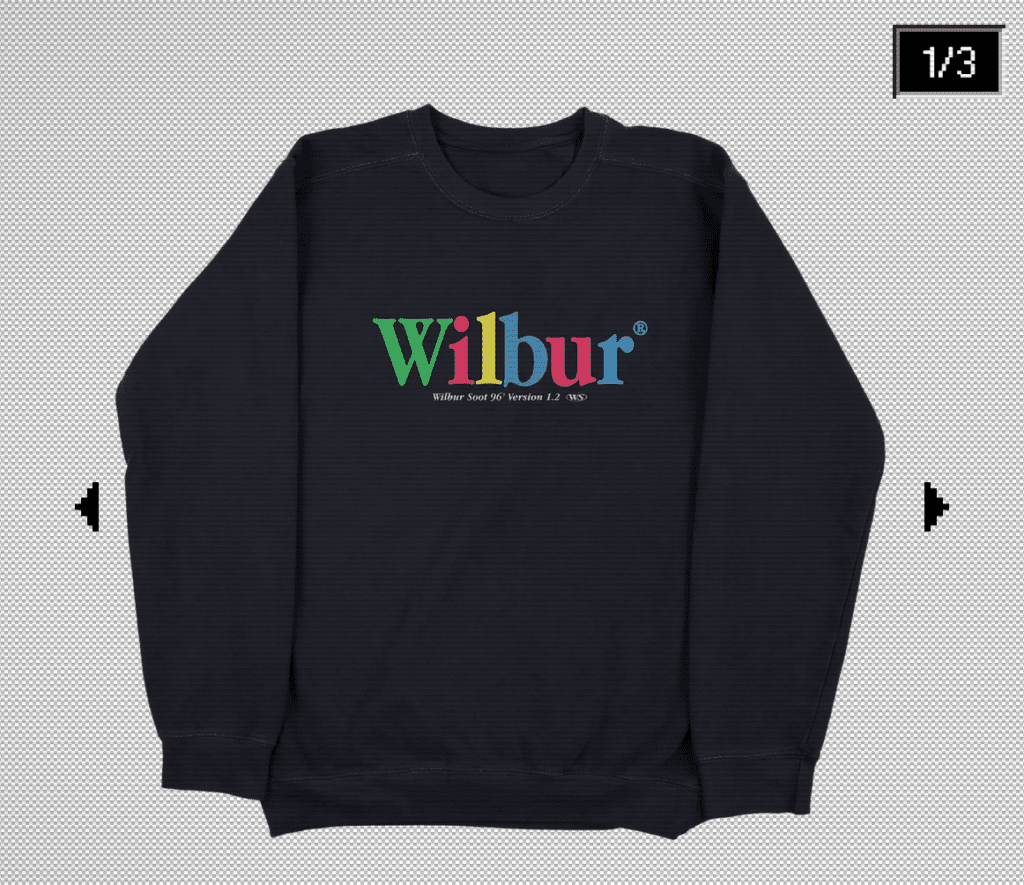 My final pick from Wilbur Soot's official merchandise store is this comfy crewneck. This new item features colorful puffy letters. The letters have the same casual and retro aesthetic as most of his collection. This is a lightweight crewneck, which can be worn alone or layered over a t-shirt. I also like that the sleeves can be easily rolled up if you get too warm. This crewneck is available in deep navy and brown, as well as sizes extra small to 5XL. Buy Here. 
Pros
Classic Crewneck

Clean, Recognizable Design

Available in Two Colors
Cons
Best Wilbur Soot Merch from Etsy
What I like about Etsy is that you can buy handmade items that simply aren't sold elsewhere. While you aren't directly supporting Wilbur Soot, you are generally supporting small businesses. If you want merch that goes beyond hoodies and t's, this is the place to shop. As a word of caution, you still should always check out a shop's reputation. Look at customer reviews, shipping times, and the store's policies. You'll find Wilbur Soot beanies and hats, sweatpants, body pillows, keychains, photo books, posters, plushes, jackets, phone cases, characters bracelets for Halloween, and so much more. Shop All Etsy Wilbur Soot Merch Here. 
Lovejoy Wilbur Soot Your City Gave Me Asthma 1 Inch Silver Plated Pendant Necklace or Keychain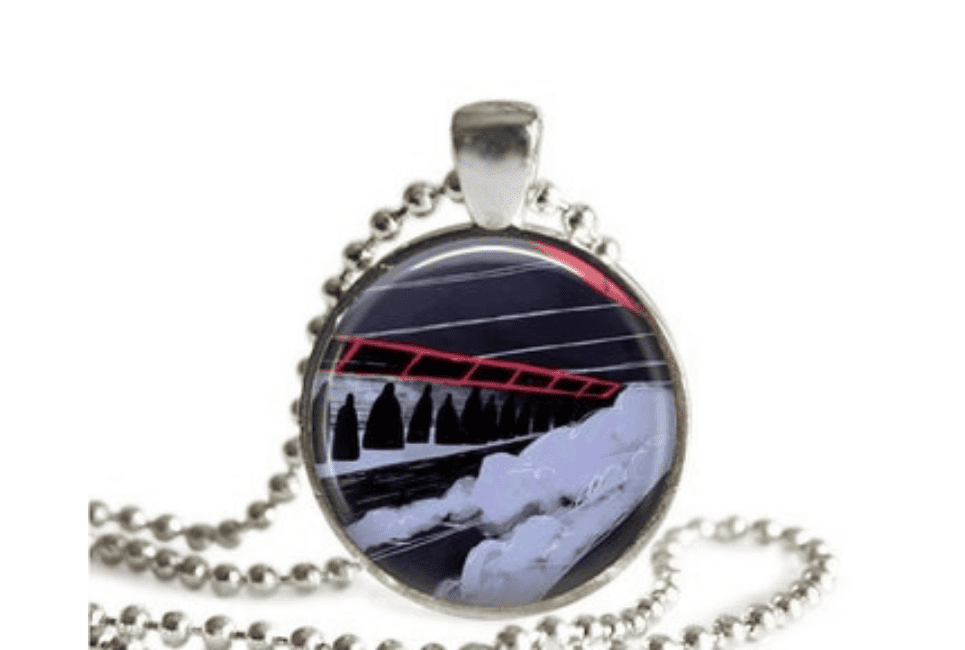 This playful Wilbur Soot merch can be worn as a necklace or used as a keychain. Every pendant is handmade and includes a silver-plated pendant. The iconic image comes from Lovejoy, so it's a great gift for a music fan. Offered at a fair price, this is an option for the fan who already has plenty of Wilbur Soot hoodies and tees. Buy Here. 
Pros
Use as a KeyChain or Necklace

Classic Silver Design

Unique Gift 
Cons
Wilbur Soot Plush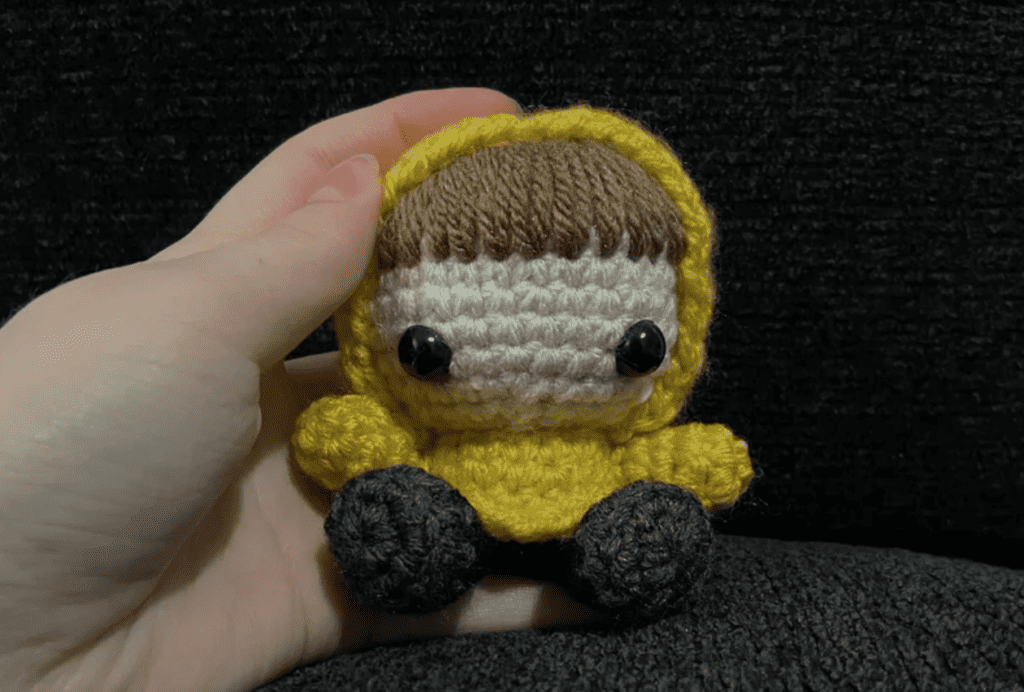 This plush is inspired but Wilbur Soot and is one of my favorite pieces of unique merch. This handcrafted plush is 100 percent acrylic and crafted with yarn. The yellow sweatshirt and Minecraft skin are recognizable and well-rendered. I love the attention to detail and the size is perfect for a small piece of decor. No matter your age, this Wilbur Soot plush would make a great desk accessory. Buy Here. 
Pros
Mimics Minecraft Character

Bright Yellow Hue

100 Percent Acrylic
Cons
Not as Practical as other Merch 
Wilbur Soot Dream Smp Beanie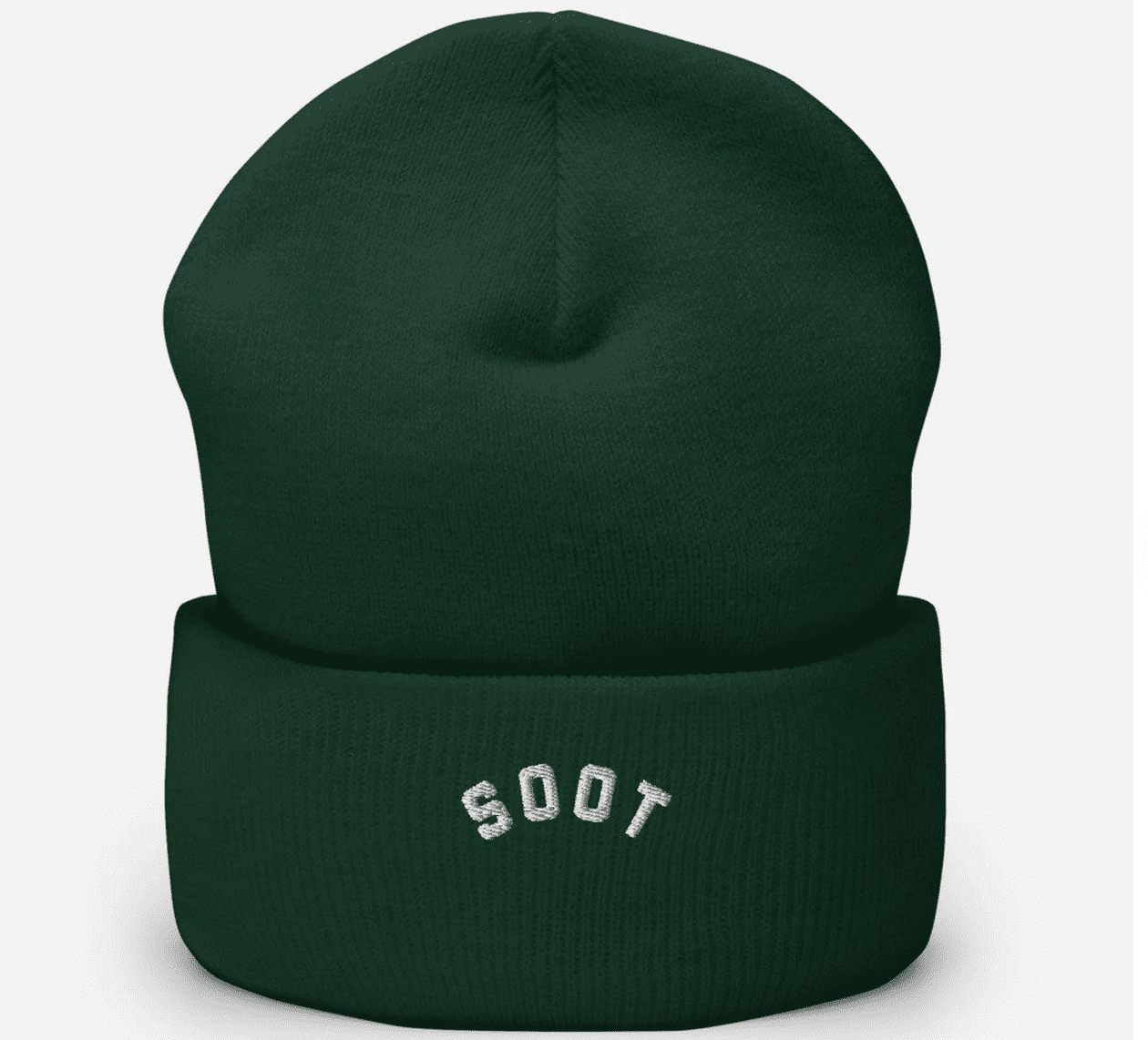 A beanie is a great way to capture Wilbur Soot's aesthetic. This unisex beanie is highly rated and it's easy to see why. Though the design is simple, it's versatile and on-brand. The beanie features a snug, not-too-tight fit. The form-fitting beanie is made with 100 percent turbo acrylic and is hypoallergenic. It's available in spruce green, black, navy, and red.  Buy Here. 
Pros
Highly Rated

Form Fitting

Hypoallergenic
Cons
Wilbur Soot Lovejoy Polaroids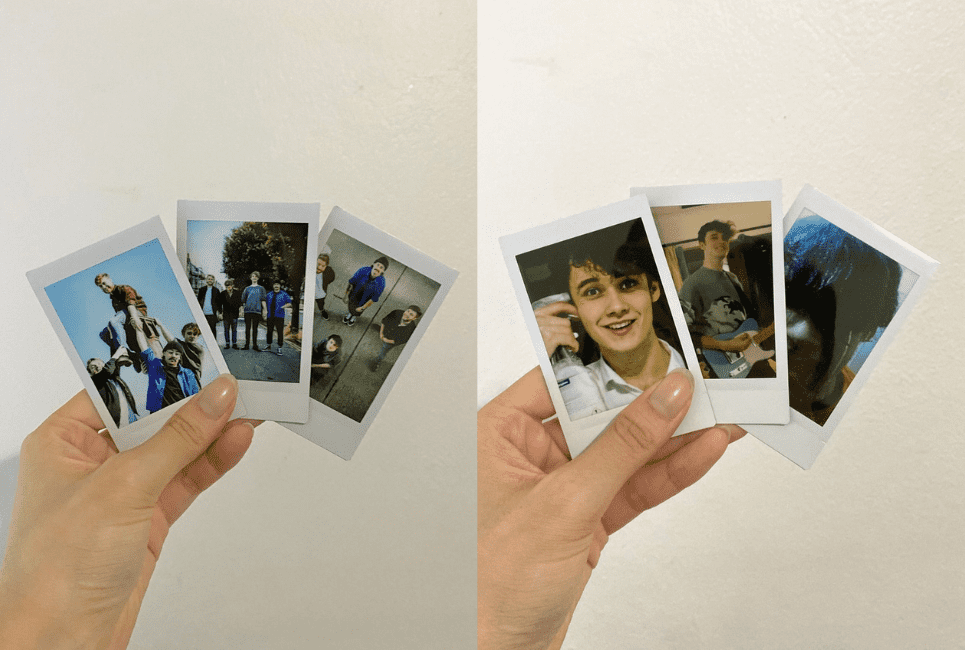 Start your own Wilbur Soot photobook with these unique polaroids. These polaroids pay ode to the retro theme of Wilbur's official merch. Select from 6 unique prints. You can order individual prints or create your package. Every photo measures 54mm by 86mm. Buy Here. 
Pros
Bestseller

Mix and Match

Create Your Scrapbook
Cons
A Little Expensive Per Print 
Wilbur Soot Personalized Music Posters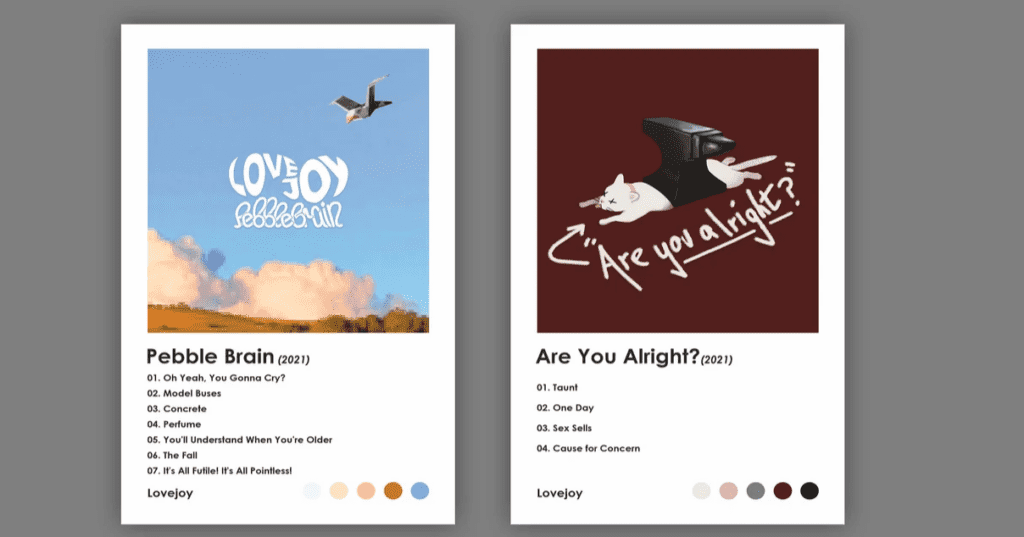 Want a way to display your support for Wilbur Soot in your home? These affordable posters are a great way to do just that. These Wilbur Soot personalized posters are bestselling digital downloads, so it's up to you how they're displayed. The digital print is based upon Wilbur Soot's music and can be personalized. They're very affordable and provide an instant download for high resolution. Buy Here. 
Pros
Instant Download

High Resolution

Customizable
Cons
Not Physical Copies Available
Dream Smp Inspired Bangle Bracelet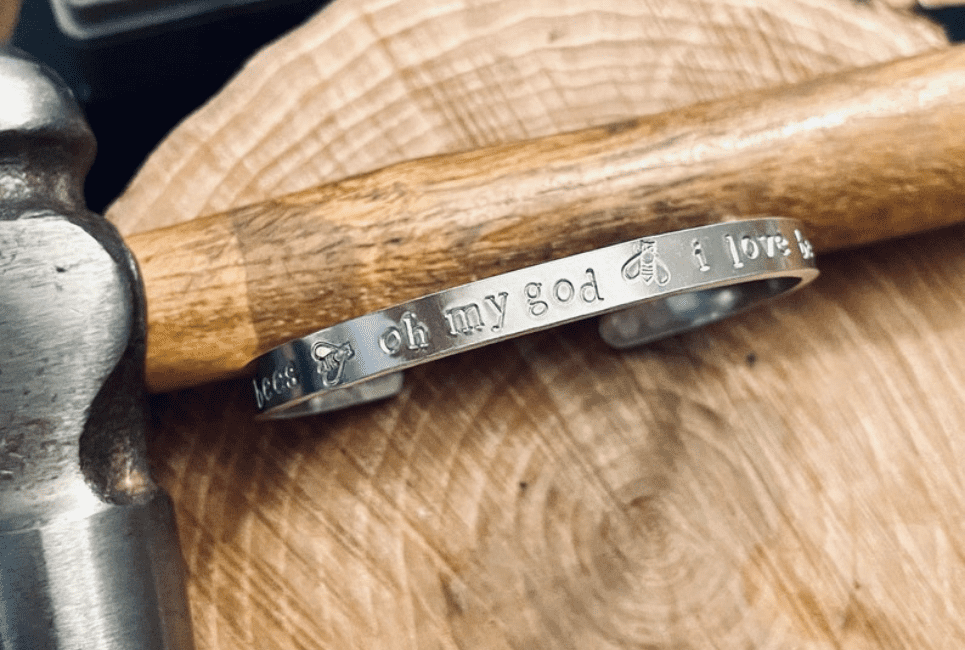 This bangle bracelet is Dream Smp inspired, not as directly about Wilbur Soot himself. There's a lot to like about it. For someone who is just a fan of Dream Smp or wants a more subtle piece of merch, this bangle bracelet is charming. Little bee imprints and a saying are imprinted on a purse aluminum bangle. Aluminum is lightweight, fairly durable, and won't rust like silver. Each bracelet is handcrafted. Buy Here. 
Pros
Aluminum 

Handcrafted

Versatile
Cons
Not Available in Other Sizes
Frequently Asked Questions
Question: Are Wilbur Soot's Songs Copyrighted?
Answer: All of Wilbur Soot's songs and lyrics are protected by copyright. If you upload Soot's music for yourself then you face copyright infringement. 
Question: Can Wilbur Soot go to Disney World?
Answer: Wilbur Soot made a YouTube video in December 2020 explaining why he's no longer visiting Disney World. However, as is oftentimes the case with Wilbur Soot's videos, it was a joke. Wilbur Soot is still permitted to go to Disney World. 
Question: Is Wilbur Soot Still Alive?
Answer: There have been countless rumors that Wilbur Soot died. Luckily, these are just that: rumors. Wilbur Soot is still alive and well and creating content. 
Question: Can Wilbur Soot Play Any Instruments?
Answer: Wilbur Soot primarily plays the bass guitar and the piano, which suits his indie-pop-rock genre. He has dabbled with other instruments as well, such as the trumpet. 
Question: Has Wilbur Soot ARG Been Solved?
Answer: There are no signs that Wilbur Soot ARG has even been solved. The Alternate Reality Game follows the story of Wilbur the Editor and debuted in 2018. 
Question: Can Wilbur Soot Fly Planes?
Answer: Wilbur Soot has talents and hobbies outside of his online presence. Wilbur Soot is now licensed to fly glider planes. 
Question: Why Does Wilbur Soot Hate Anteaters?
Answer: Wilbur Soot has some interesting quirks. That includes hatred for anteaters. Like always, there's a humorous twist behind his opinions. In this video footage, you'll hear why Wilbur Soot hates anteaters. 
Question: Why is Wilbur Soot Called Ghostbuster?
Answer: This is Wilbur Soot's persona in the Dream Team. The ghostbuster name refers to the ghost that's left behind. 
Final Buying Recommendation: Trench Coast Like Wilbur Soot's
One of Wilbur Soot's Minecraft aesthetics is noted for a classic brown trench coat. Reddit threads have asked where you can find a trench coat like it. Wilbur Soot's trench coat in Minecraft features black buttons, a black collar, and a chocolate brown trench coat. While you can't find a replica, I found an option for men and one for women. These are two affordable options under $100. 
Gefen Men's Slim Fit Double Breasted Belted Trench Coat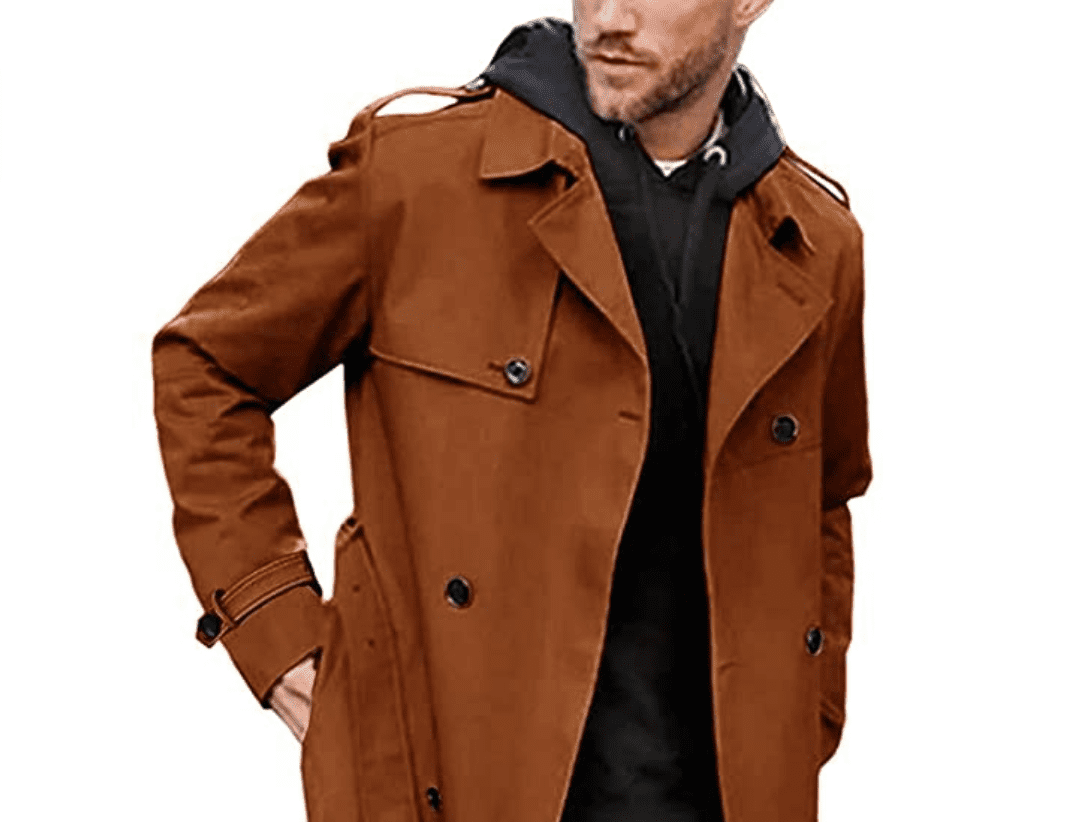 This men's trench coat gives off Wilbur Scott's aesthetic at a great price. The polyester and cotton blend is practical and lightweight. The material is designed to be durable, moistureproof, and to break wind. The double-breasted button-up closure pairs with a notch lapel for a stylish fit. The trench coat gives you pocket space and a belt for a classic but modern design. This trench coat is available in sizes small through 3XL. Buy Here. 
Pros
Moisture Resistant 

Double Breasted with Notched Lapel

Pocket Space
Cons
Wantdo Women's Double Breasted Trench/ Pea Coat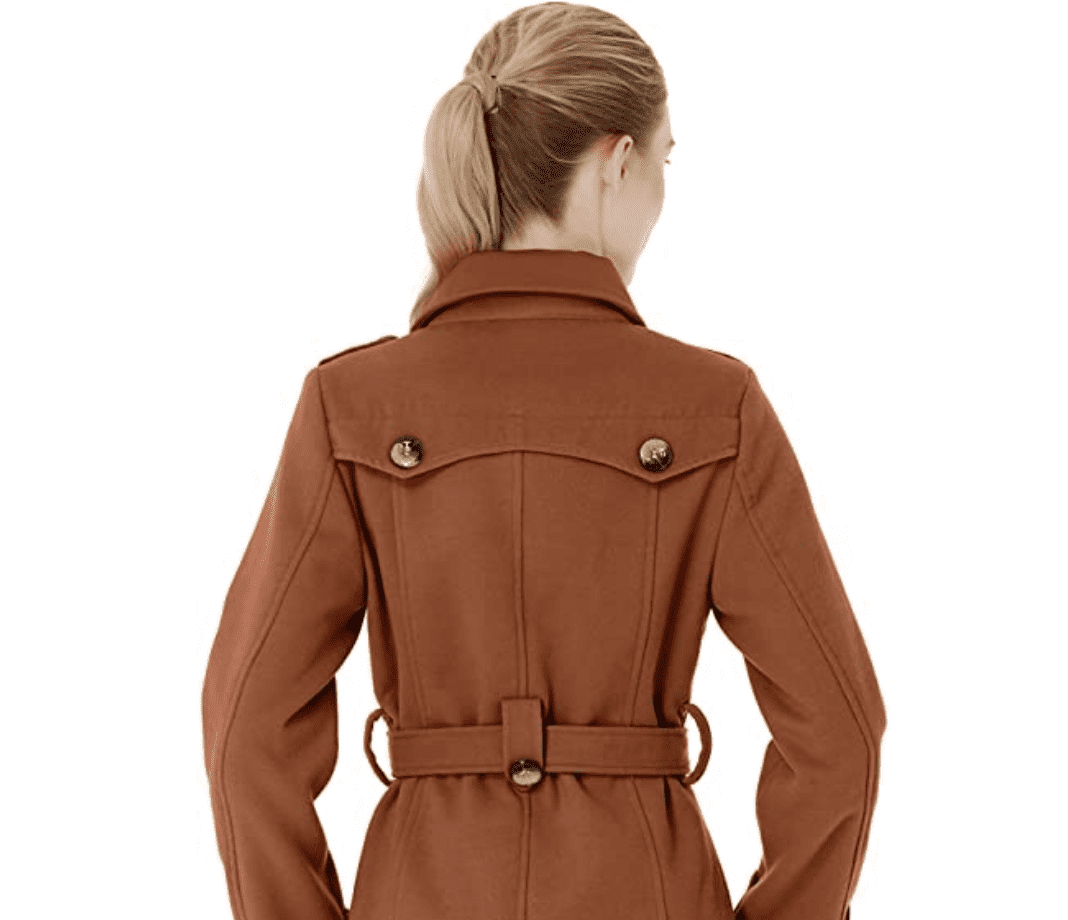 For women who want a trench coat like Wilbur Soot for under $100, this is one of my top recommendations. This trench coat is made out of 100 percent terylene polyester and features a soft and cozy feel. The double-breasted structure is meant to protect you against the wind. Removable cuffs and an adjustable belt provide a custom fit. While caramel is the closest to Wilbur's look, it's available in many other colors. This trench coat is available in sizes small through xx-large. Buy Here. 
Pros
Wind Resistant

Removable Cuffs and Adjustable Belt

Cozy Feel
Cons
Final Thoughts
Wilbur Scoot may be known as a streamer and music artist, but he's quickly becoming known as an online entrepreneur. While I'd like to see Wilbur Soot expand his official merch store, I do appreciate what he's currently selling. His products are size-inclusive and have clear, playful, and retro branding. At the same time, you'll need to look on places like Etsy or Amazon if you want to find merch beyond hoodies and t-shirts.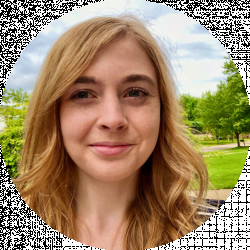 Latest posts by Erin Jamieson
(see all)