Do you love Friends? Find yourself rewatching episodes of Gilmore Girls anytime you're feeling down? Want merch to show off your favorite TV show fandom but aren't quite sure where to find it? Lucky for you, I love TV shows so I've rounded up some of the best TV merch out there to help you find the perfect item for you or your loved one. My guide covers all the top TV shows, so you're sure to find something for everyone whether they'd rather be in Stars Hollow or they spend a little too much time at The Office.
What is TV Show Merch?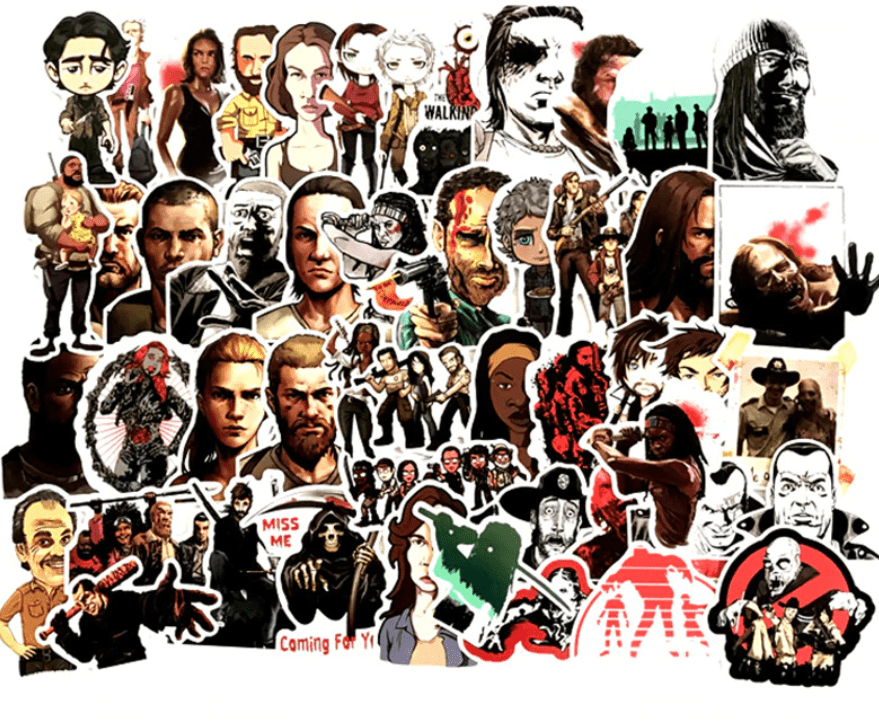 TV show merchandise encompasses a wide variety of things from apparel to authentic memorabilia that people buy and collect. The merchandise will feature the TV show's name and logo or maybe more niche by including sayings or designs that are targeted at their fandom.
For example, it's easy to go into a variety of stores and buy a Batman logo t-shirt or mug. That's a very popular type of merchandise.
Something a bit more niche and targeted at the fandom specifically would be marshmallows with the Mars Investigations logo on them. This is targeted at Veronica Mars fans who have affectionately been named "marshmallows" after a popular line in the show's first season.
What Kind of Merchandise Can You Collect?
Nowadays, there is every type of merchandise imaginable for popular TV shows. Whether you're shopping at big box stores, comic shops, or small online retailers you can find any of the following types of TV show merchandise:
Funko POP! Figures.

Keychains.

Posters and Art Prints.

Lego Sets.

Buttons and Enamel Pins.

Themed Candles.

T-Shirts, Sweaters, Sweatpants, PJs, Dresses, and Other Apparel.

Purses, Backpacks, and Tote Bags.

Necklaces, Bracelets, and Jewelry.

Mugs and Glasses.

Bookmarks.

Ornaments.

Figures and Toys.

Stickers.

Calendars.

Games.
What are the Most Popular TV Shows with Merch?
If streaming services have shown us anything, it's that there are endless TV shows out there (even if we can never find something to watch). Unfortunately, however, not all TV shows spark the kinds of fans that will rush out and buy merchandise.
So what makes a show popular enough to inspire a merchandise empire? Here are some of my top picks for the most popular TV shows with merch:
Friends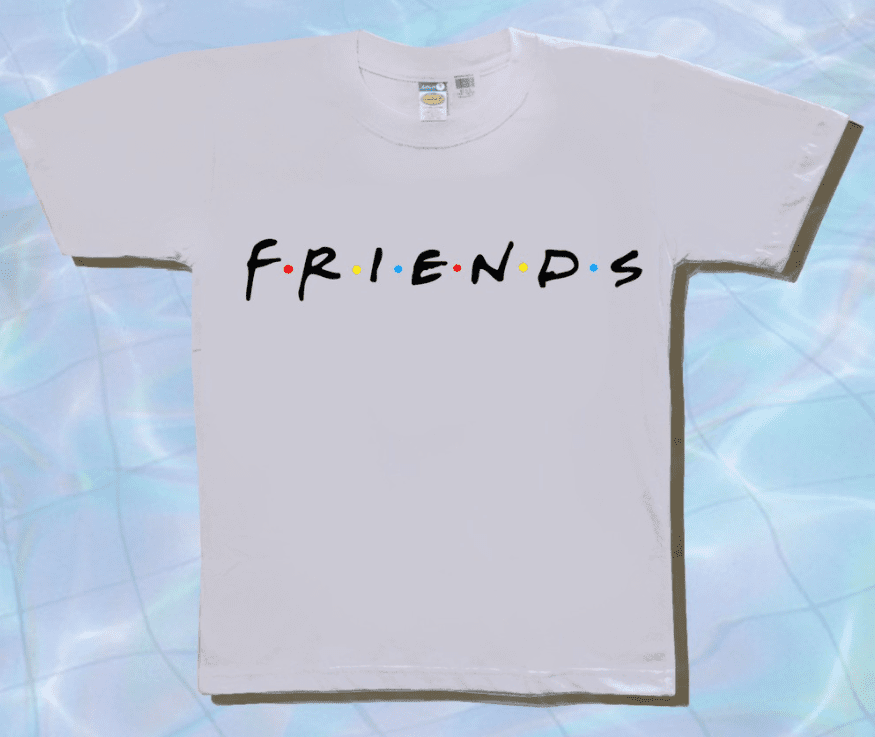 Friends is an extremely popular sitcom that ran from 1994 – 2004. Characters Monica, Chandler, Ross, Rachel, Phoebe, and Joey live in adjacent apartments. We follow these best friends through the various ups and downs of their lives from dating, relationships, marriage, divorce(s), parenthood, and more.
Fans grew to feel like they were a part of the gang as the show invited us into the characters' homes and favorite hangouts like the Central Perk coffee shop.
Fans of friends are pretty committed to the show and will collect just about anything but the most popular items include FRIENDS logo t-shirts, Central Perk mugs, and Friends LEGO sets.
The Office
The US adaptation of The Office was a mockumentary-style sitcom that ran from 2005 – 2013. We're invited to take a "behind-the-scenes" look at the ins and outs of a typical office, in this case, Dunder Mifflin Paper Company.
We meet characters who are just like co-workers we may have in our own workplaces – Jim, Pam, Dwight, Michael, Kevin, Jan, and more. From office romances to office politics this show's hilarious take on workplace culture had people laughing from beginning to end.
Fans of The Office love a good saying from the show or "inside joke" style of merch. Popular merch includes Funko POP! Figures, Dunder Mifflin Mugs and shirts, Schrute Farms apparel, Dundie Awards Trophies, and various popular sayings on homewares and apparel.
Gilmore Girls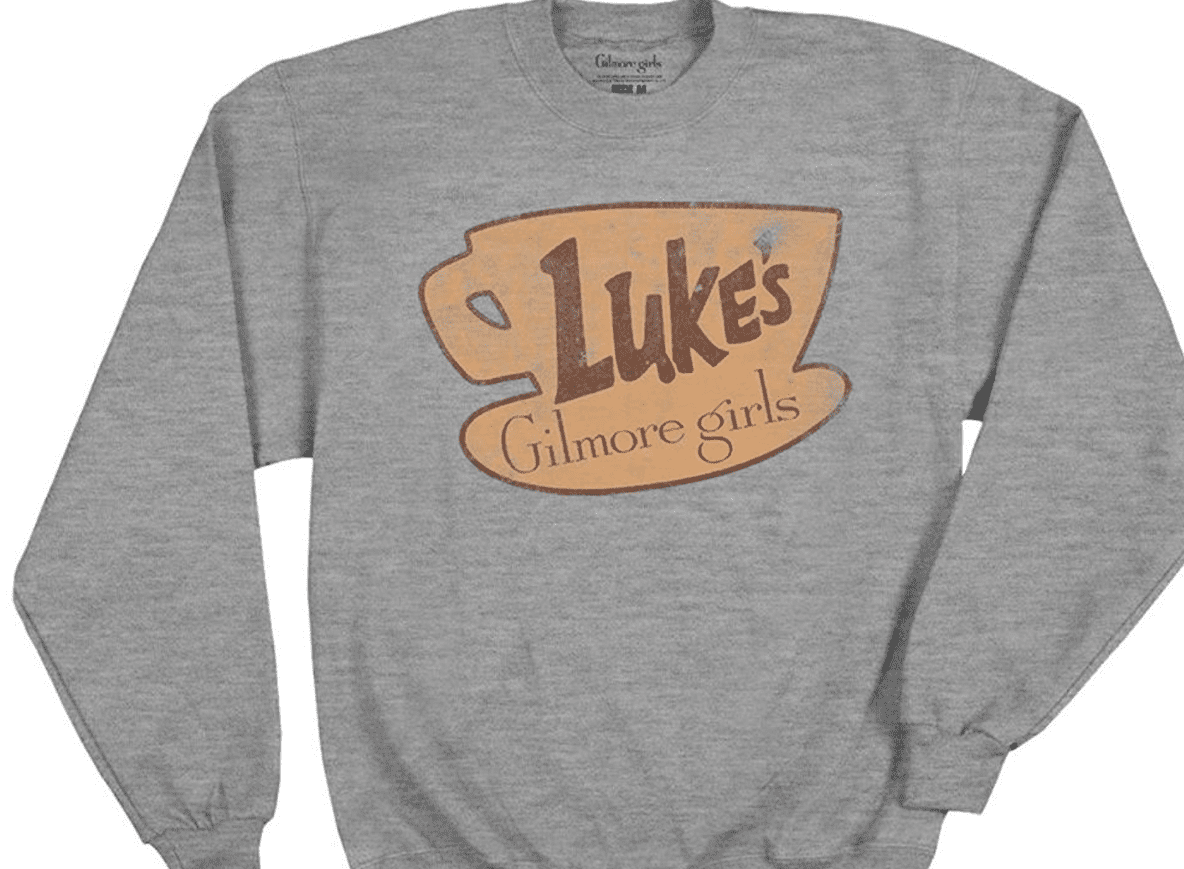 Running from 2000 – 2005, Gilmore Girls was a popular dramedy that followed a young mother (Lorelai) and daughter (Rory) and their lives in the tiny town of Stars Hollow. Filled with a cast of unforgettable characters and the quirks of small-town life, we watch Lorelai and Rory grow up, have relationships, navigate complex family relationships, and more.
It's difficult to pick out the most popular characters in Gilmore Girls. While Lorelai and Rory are the main characters, Gilmore Girls fans are dedicated. You'll easily find essays on Reddit explaining the pros and cons of every character we encounter – Luke, Sookie, Emily, Richard, Paris, Lane, Dean, Logan, Jess, etc.
Super popular merchandise for Gilmore Girls fans includes Dragonfly Inn, Stars Hollow, and Luke's Diner items such as apparel, homewares, and art prints.
The Mandalorian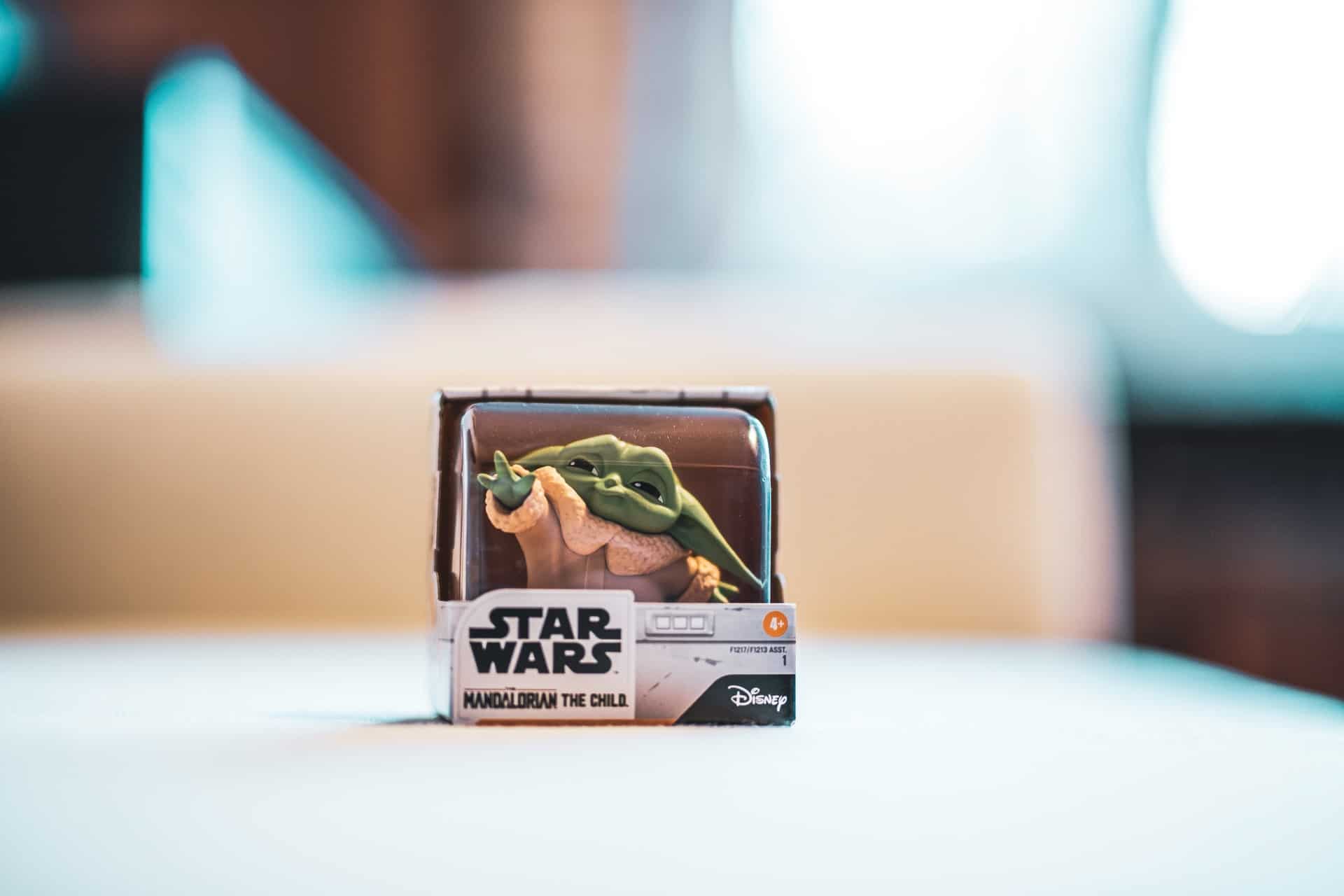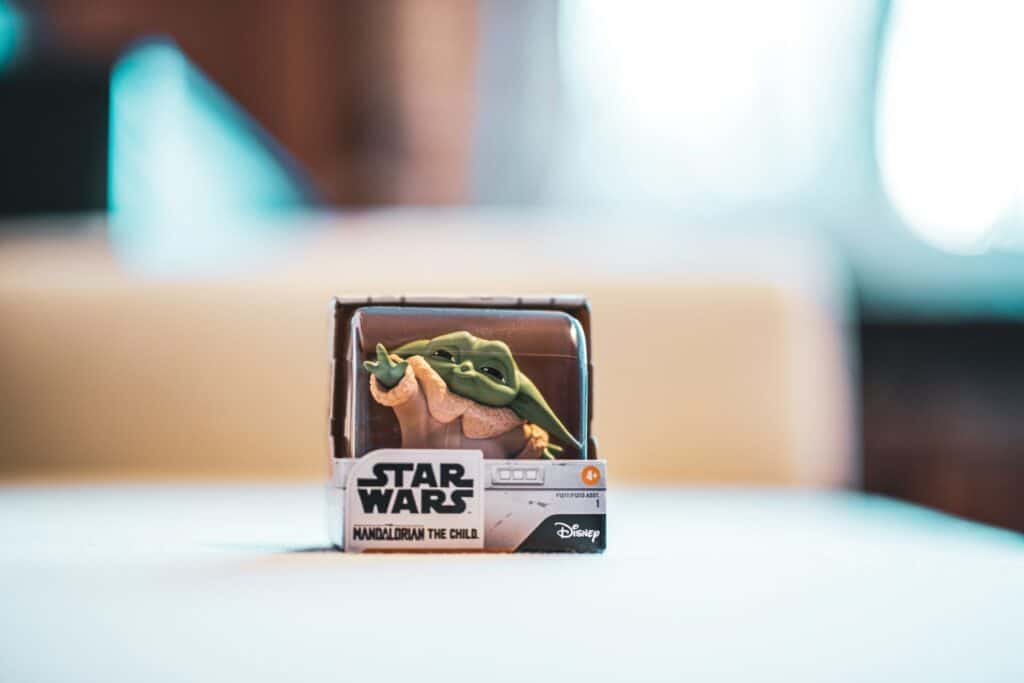 Another epic saga in the Star Wars universe. The Mandalorian follows a new gun-slinging warrior after the fall of the Empire. With memorable characters like the Mandalorian and, of course, everyone's favorite Grogu (Baby Yoda), the options for merchandise are endless.
Despite being a relatively new show (began in 2019), fans of The Mandalorian were quick to run out and buy everything from t-shirts and apparel to toys and figures.
Schitt's Creek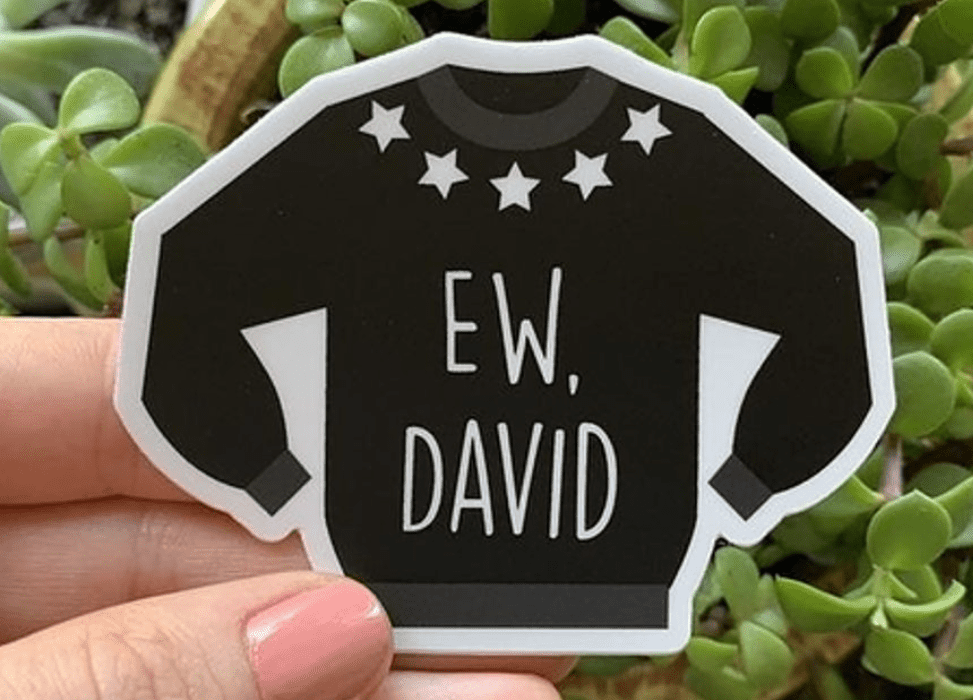 The ultra-wealthy Rose family gets a swift kick from reality when they suddenly find themselves broke with only a motel in the middle-of-nowhere town of Schitt's Creek to their names. Johnny Rose and his ex-soap opera star wife, Moira, and their two grown kids David and Alexis, learn to live a much simpler life (or try to at least) in this tiny town.
Schitt's Creek is a highly quotable, laugh-out-loud sitcom that ran from 2015-2020 and has inspired tons of merchandise fans are quick to pick up. Rose Apothecary, Schitt's Creek, and sayings like Alexis' infamous "Ew, David" can be found on apparel, homewares, ornaments, and more.
Supernatural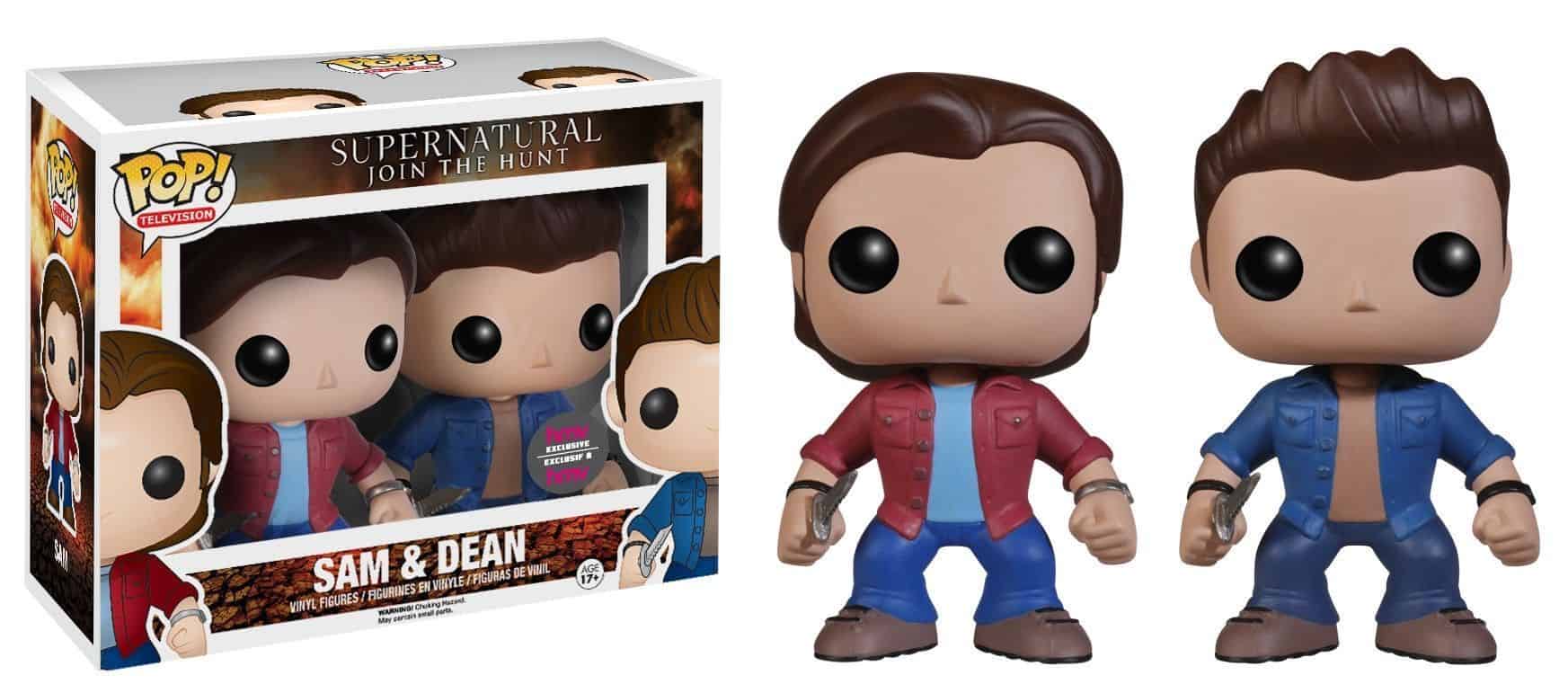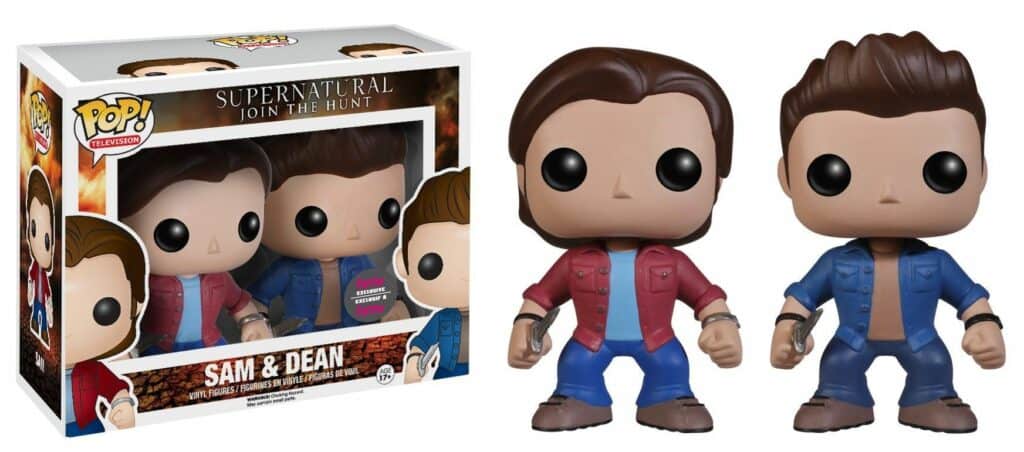 "Saving people, hunting things, it's the family business." This quote sums up Supernatural perfectly. The show follows brothers Sam and Dean as they set out to find their father – a demon hunter – who's gone missing. The brothers must fend off all kinds of demons and supernatural creatures along their journey.
The main characters Sam and Dean Winchester come across an array of eclectic characters throughout their journey including Crowley the King of Hell, Castiel the Angel, Lucifer, Bobby, Charlie, and more.
Supernatural ran for an incredible 15 seasons, beginning in 2005 and ending in 2020. Over the course of the show's run, it inspired every type of merchandise that you can imagine.
Supernatural fans are seriously dedicated and there's nothing they won't collect if it's connected to the show but popular merchandise includes apparel, pins, homewares, and Funko POP! figures.
Game of Thrones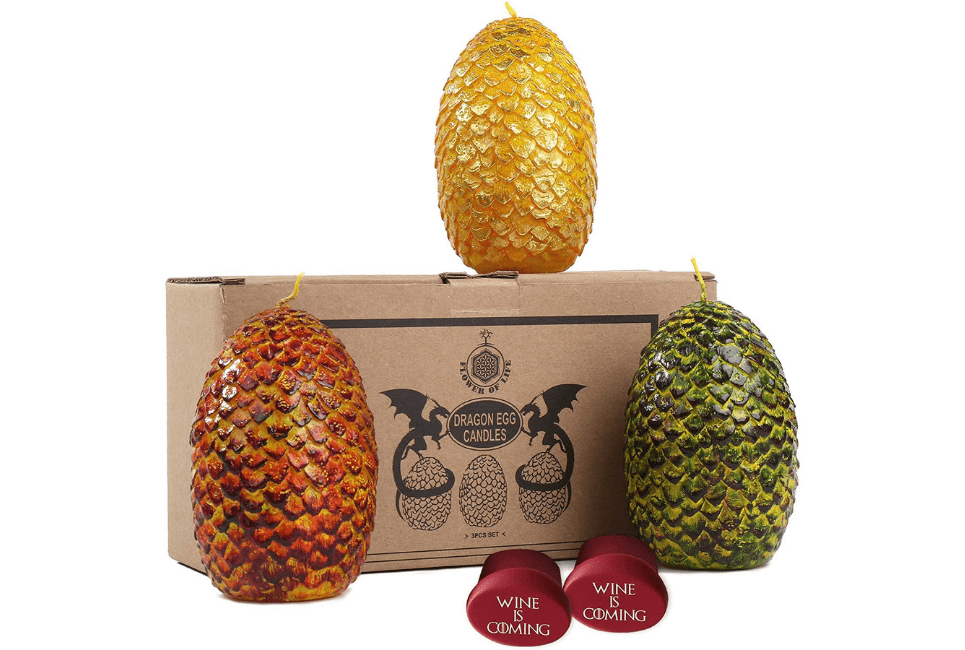 Based on the popular book series by George R.R. Martin, Game of Thrones ran from 2011 – 2019. The Medieval fantasy follows two reigning families – the Starks and the Lannister's. These two families along with a whole host of other courts battle for control of the Seven Kingdoms and sit on the Iron Throne as the true ruler.
Popular characters include Daenerys Targaryen (the Mother of Dragons), Jon Snow, Sansa, and Arya Stark, Tyrion Lannister, Cersei, and Jamie Lannister.
Game of Thrones was a breakout hit, inspiring costumes, and cosplay as well as a whole host of merchandise. Fans of the show often buy apparel, Funko POP! Figures and other collectible figures, costumes, and art.
Doctor Who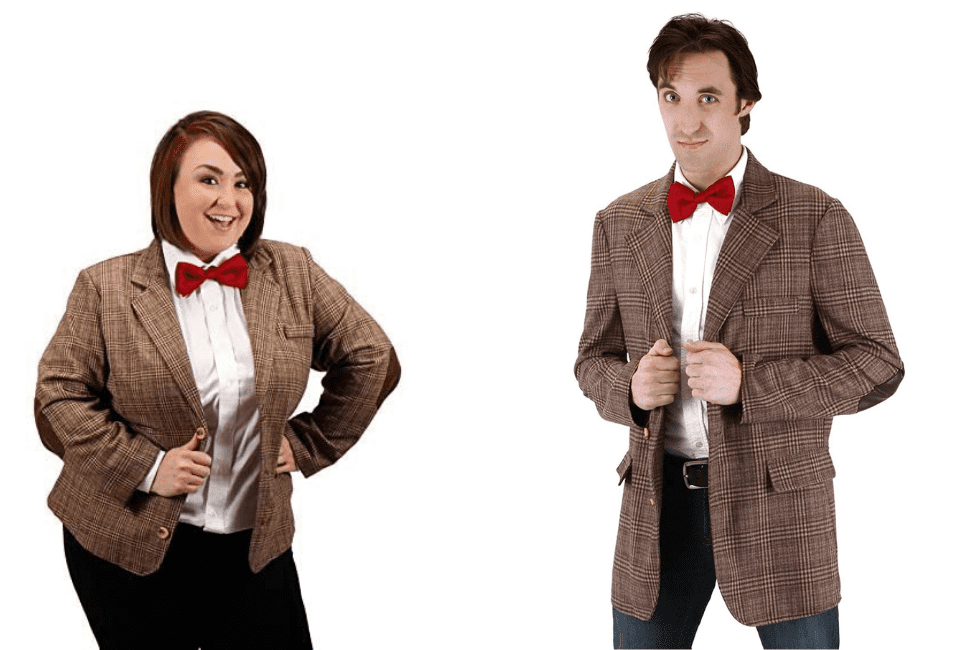 Doctor Who is a long-running British sci-fi TV show that began in 1963 and continues today. With frequently changing "Doctors," the show follows a Time Lord (Doctor Who) as they travel through space and time to tackle a whole host of whimsical and eccentric issues in their TARDIS.
Fans of Doctor Who typically have very strong opinions on their favorite Doctor, but merchandise will frequently feature the TARDIS and Daleks. Popular merch items include apparel (like Doctor Who Christmas sweaters!), TARDIS figures and ornaments, costumes, and homewares.
The Walking Dead


The popular comic book made its TV debut in 2010 with the series still running and inspiring multiple spin-offs in the present day. The Walking Dead tackles life in years following a catastrophic zombie apocalypse where there have been few survivors.
The show follows a group of those survivors as they struggle to find a secure place to call home; battling zombies along the way. Fan favorites from the show include Negan, Rick, Daryl, Andrew, and Maggie.
Many fans of The Walking Dead love collecting replica props and costumes, t-shirts, and Funko POP! Figures. However, the show has inspired merchandise that spans just about every realm of merchandise.
Buffy the Vampire Slayer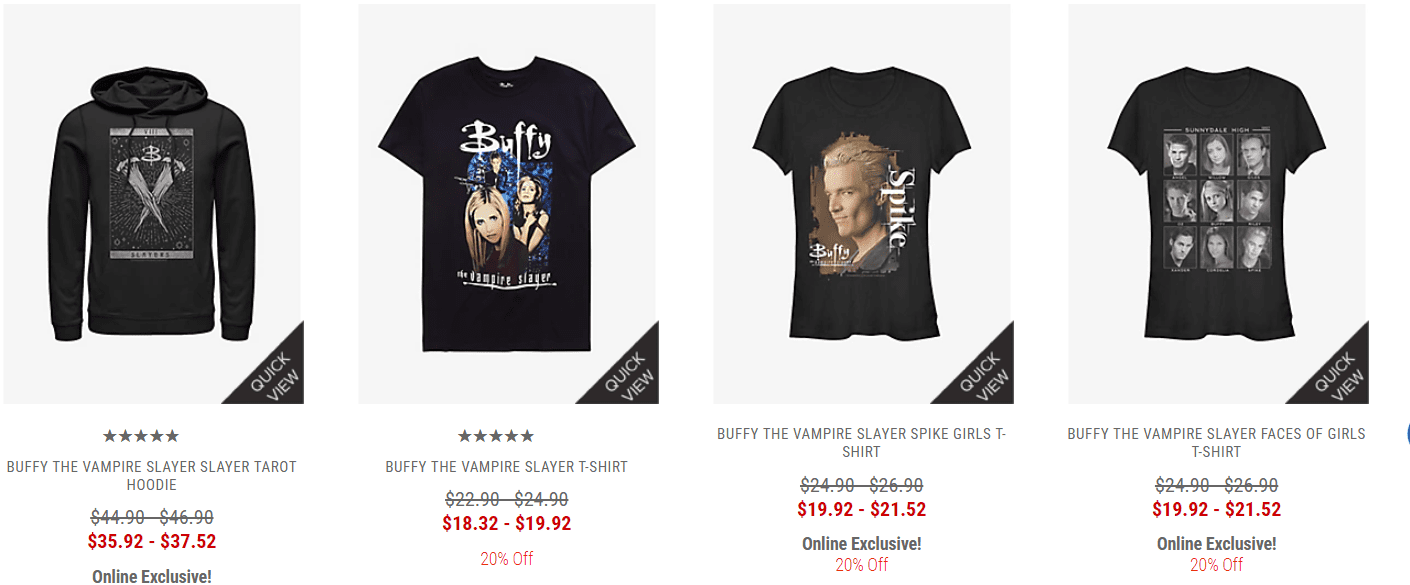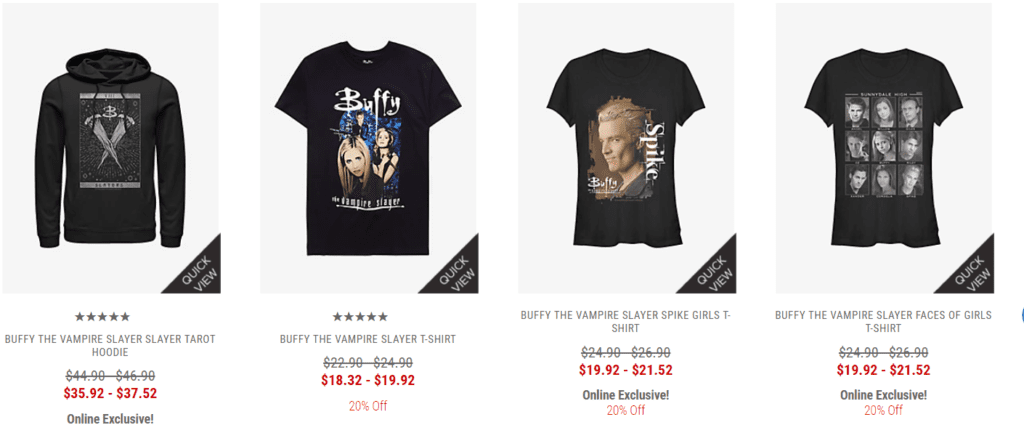 Starting as a movie, Buffy the Vampire Slayer quickly became a popular 90s TV show running from 1997 – 2003. We follow Buffy Summers, a high school girl who finds out she's the chosen one and is tasked with keeping Sunnydale safe from vampires and other supernatural beings.
This sassy, badass female lead sparked a whole girl-power movement that's continued to live on even though it's been nearly 25 years since the show debuted. Fans fell in love with Buffy and her Scooby gang – Xander, Willow, Giles, and Cordelia, love interests like Spike and Angel, and a variety of other loveable characters.
A huge part of the Buffy fandom centered around her fashion – she was an icon in the 90s, that's for sure. So fans love to collect apparel, accessories, and costumes reminiscent of the teen drama. Additionally, Buffy comics and collectibles like figures and Funko POP! Have become increasingly popular.
Veronica Mars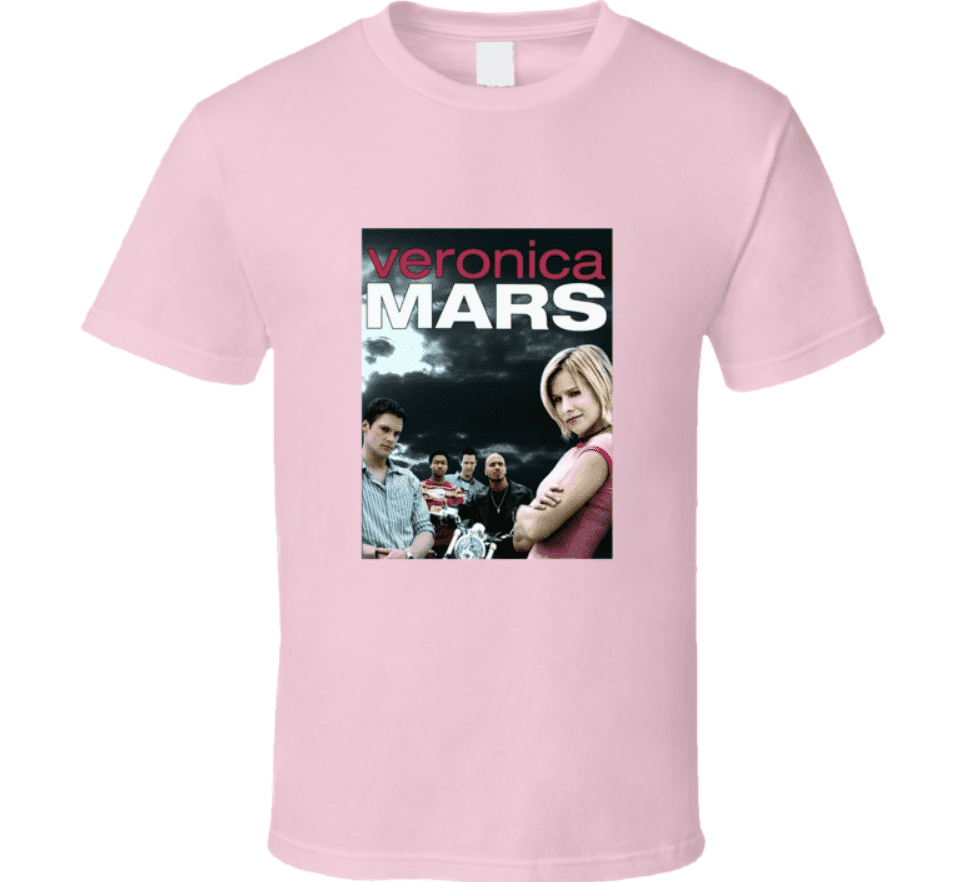 Veronica Mars may have only lasted 3 seasons originally, the show became a cult classic. Fans of Veronica Mars, affectionately named Marshmallows, mean serious business though – they helped revive the series by fully Kickstarting a movie reboot nearly 10 years after the show ended and eventually helped the show return to TV in a single season reboot for Hulu.
The show follows Veronica Mars, a high school girl in Neptune, California, whose dad just so happens to be a private investigator. On the side, Veronica helps her friends (for free) and her classmates (for a fee) solve crimes from the seriously petty to the extreme.
With sassy, sarcastic, and loveable characters like Veronica, Wallace, Piz, Logan, Keith, Mac, and Dick – it's hard not to become a Marshmallow. Veronica Mars merch was actually extremely limited for years, but since the reboots, we've gotten a ton of great merch that long-time Marshmallows are quick to add to their collections.
Fans of Veronica Mars love apparel items, art, mugs, and pins. This merch typically features the Mars Investigations logo or a variety of Veronica's memorable witticisms.
Why Collecting TV Show Merch is so Popular
Collecting TV show merchandise can be a very personal thing, and the reasoning behind doing so can vary greatly. For many, when they love a TV show, they want to support that show both in an effort to help it continue to be picked up for new seasons or just to support the creator, actors, etc.
A big part of how we identify ourselves and find others with similar interests is through media like TV. So, collecting merchandise and memorabilia from our favorite shows can be a great way of showing off our love of something in hopes that another fan will notice, or just decorating our space and wardrobes with something we genuinely enjoy.
For many of us, some shows have helped us get through hard times, and we often find ourselves rewatching these shows as a sort of "comfort food" when we're feeling down or anxious or just need a pick-me-up. Having items that remind you of that show can also help spark joy when you need them.
Where Can I Get TV Show Merch?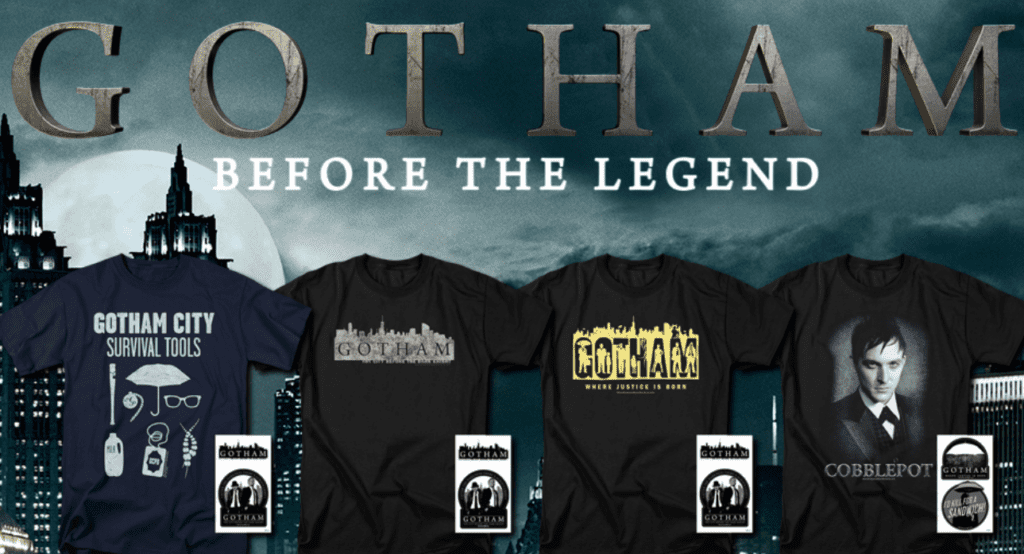 Buying TV show merch has become easier than ever before. You can now purchase all types of TV show merchandise from big box stores, online or independent shops both in-store and online. Some of the most popular destinations if you're hunting for specific TV show merch are:
Production Studio Website (e.g. CBS, the CW, etc.)

Amazon

Walmart

Target

Old Navy

eBay

Etsy

H&M

Society6

Redbubble

Small, local, or independent businesses and artists
Popular TV shows such as the Mandalorian, Friends, or The Office will often allow big box stores like Walmart and Target or clothing brands like Old Navy and H & M to create officially licensed merchandise exclusive to their stores. This typically includes apparel such as T-shirts and homewares like mugs.
Small, local, or independent businesses and artists such as the ones you find on Etsy or Society6 will often create more niche products based on popular TV shows. This may include candles, food items, art prints, homewares, apparel, and more.
eBay is a great place to shop when you're looking for unique, one-of-a-kind, or official memorabilia that may not be available elsewhere. This would include things like signed scripts, props, costumes, etc.
The Best TV Show Merch
Are you looking for the best TV show merch for yourself or a loved one? I've picked some of the top TV shows and rounded up the best picks for each to help you on your quest for the perfect merch.
Best Friends Merch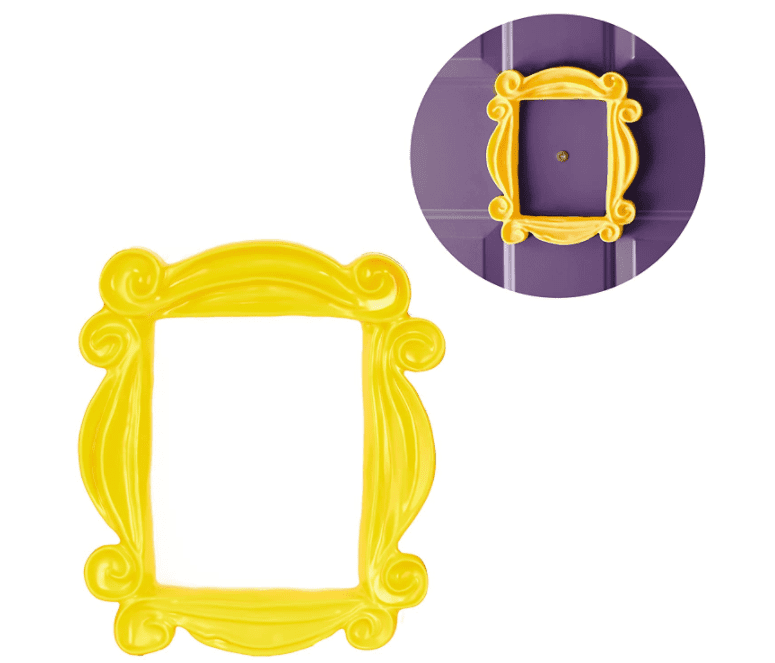 After watching all 236 episodes of Friends (more than once), it's hard not to find yourself wanting that whimsical yellow peephole frame from Monica's apartment. Luckily, you can now buy your own to dress up your own door and show off your love of Friends!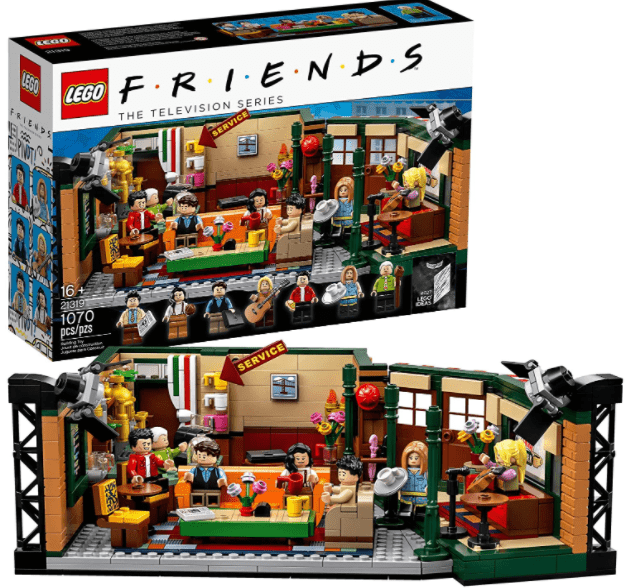 The LEGO ideas Central Perk kit is a great way to bring home a slice of this iconic sitcom. Fun to assemble and display, you get a fun Friends scene at Central Perk frozen in time to remind you of your favorite show.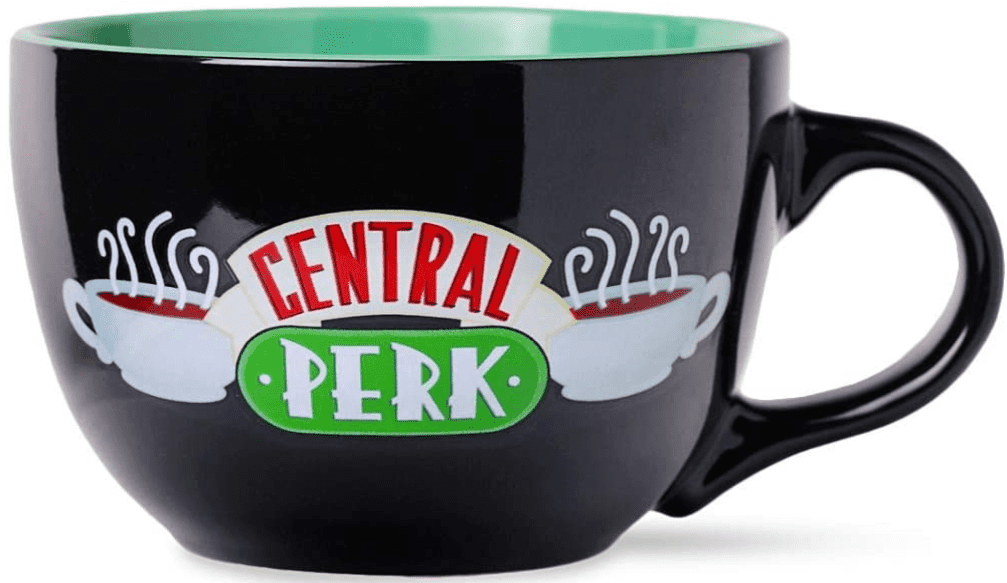 This oversized ceramic mug featuring the FRIENDS Central Perk logo is a must-have for any Friends fan. The perfect way to feel like you're hanging out at the iconic Central Perk coffee shop along with the gang.
Best Gilmore Girls Merch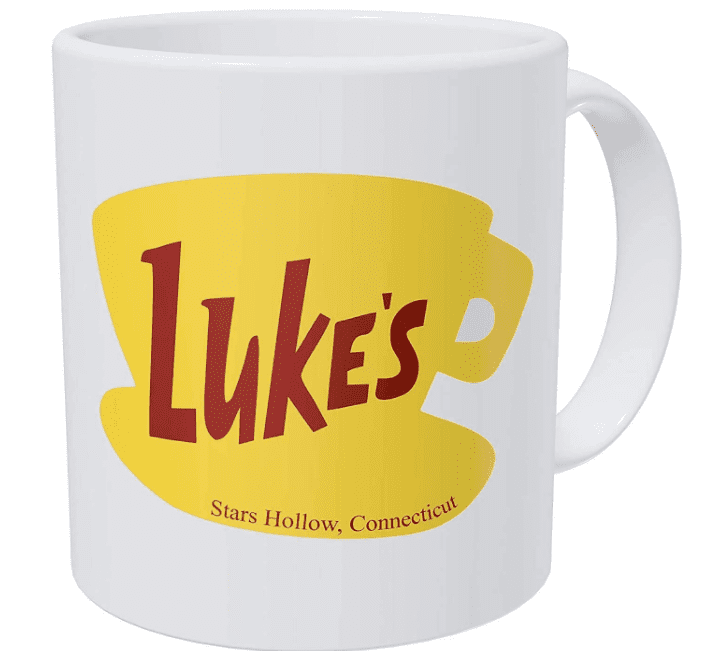 Luke's coffee may be the lifeblood of Stars Hollow, and we rarely see Rory and Lorelai without a cup in their hand. This Luke's diner mug takes your bland old home-brewed coffee and makes it feel like you're hanging out at the diner while Lorelai, Rory, and the rest of Stars Hollow's kooky residents are there with you.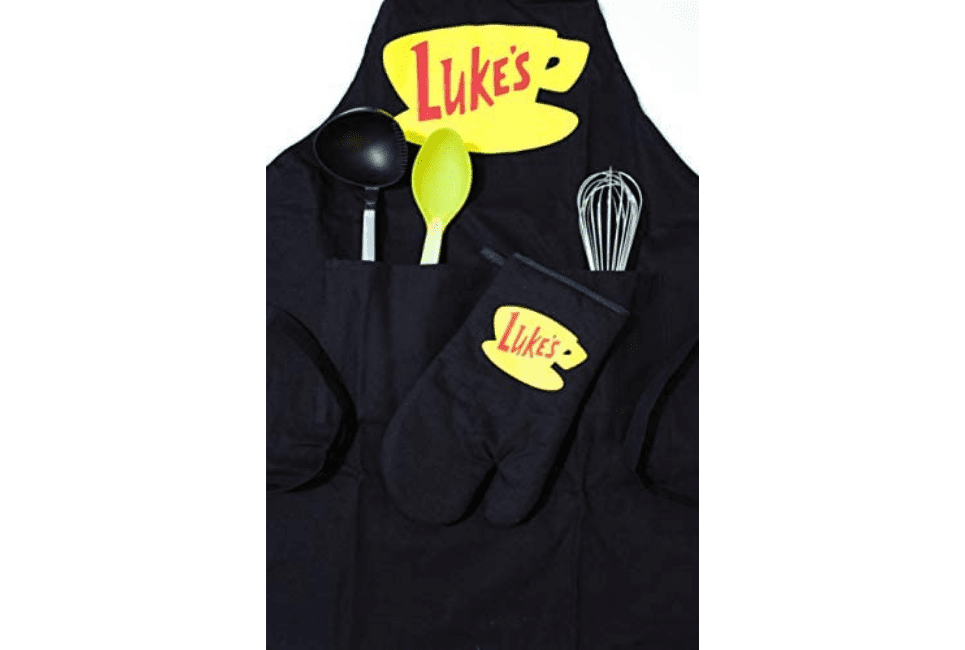 If you're anything like me, I always thought working at Luke's would be one of the best jobs in Stars Hollow as a high school student. With this Luke's Diner apron and oven mitt gift set, you can feel like you're Luke's right-hand person – cooking up his famous pancakes or a Monte Cristo sandwich (it's on the menu, someone has to order it, right?).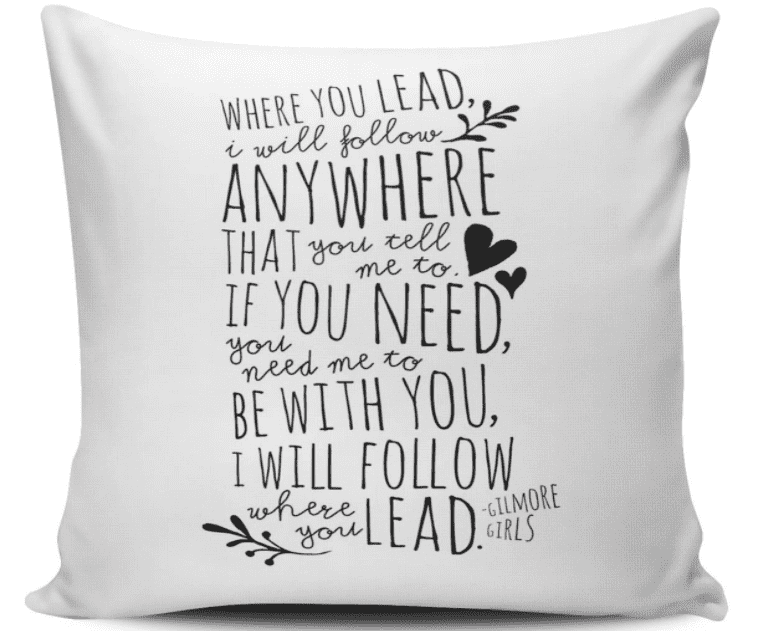 It's hard not to get sucked into singing the memorable theme song whenever you watch an episode of Gilmore Girls. This where you lead pillow covers is a great way to remind you of your favorite show – and maybe contribute to the earworm that will have you singing the theme song non-stop.
Best The Walking Dead Merch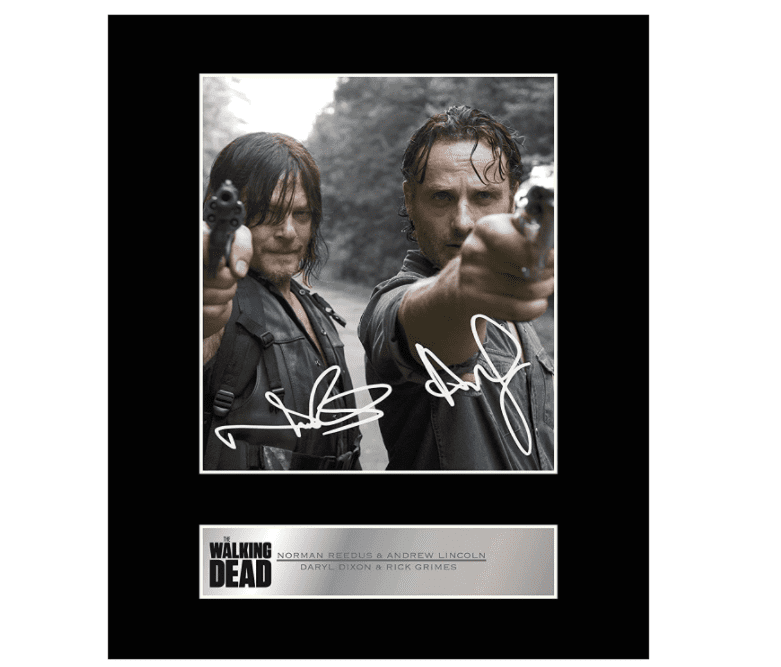 For the serious collector or fan of The Walking Dead, you can't go wrong with this professionally framed, signed photo. Pre-printed signatures from fan favorites Daryl Dixon (Norman Reedus) and Rick Grimes (Andrew Lincoln) allow for an affordable collectible item for fans.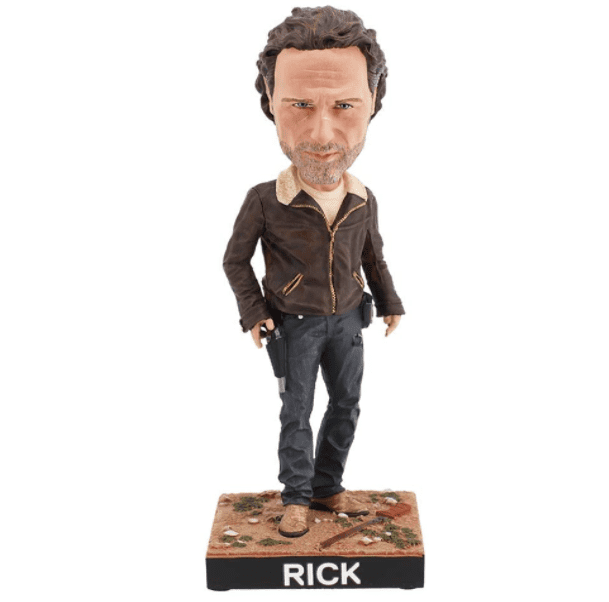 Rick Grimes is the main protagonist and fan-favorite of The Walking Dead. This bobblehead figure is the perfect addition to any fan's collection. Featuring Rick in his iconic outfit complete with holster and gun, it's a great way to show off your love of the show.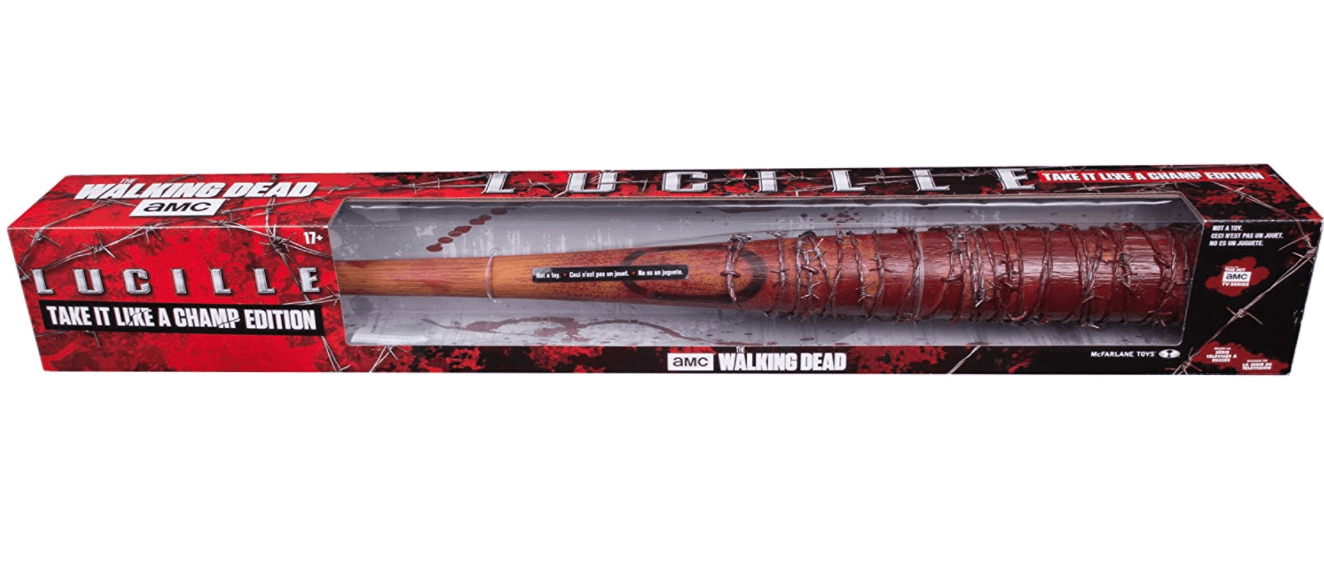 Whether cosplaying as Negan or just for display, this Lucille Bat – Negan's preferred weapon, is a great replica that will be the finishing touch to any collection or costume.
Best The Office Merch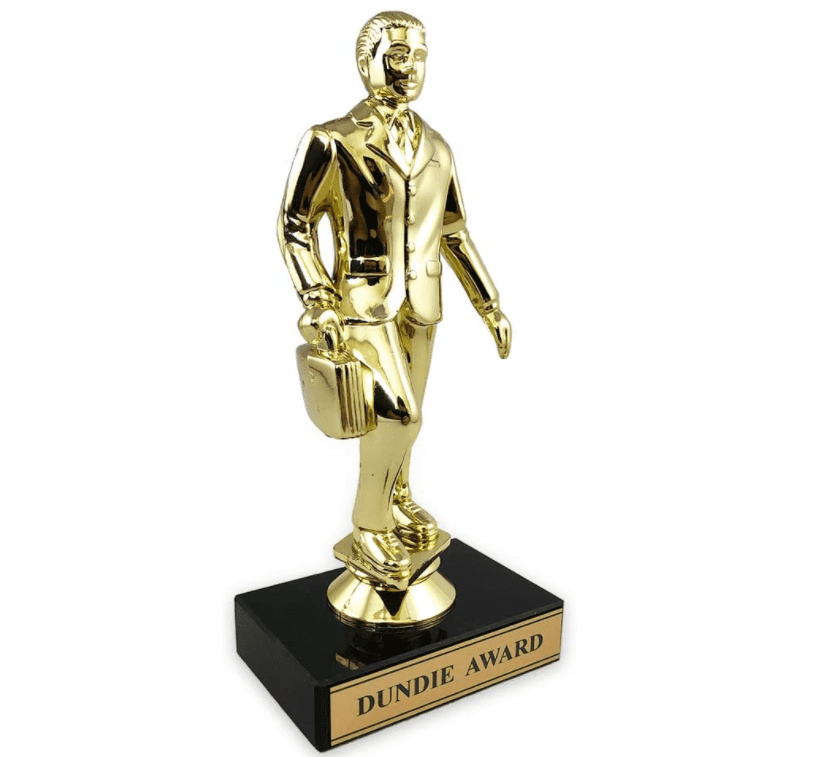 Gather your co-workers and head to Chilli's for the annual Dundie Awards! This replica Dundie Award is perfect for any fan of The Office. Whether you award one to yourself or a friend, fans of The Office will love displaying this, the most coveted of awards, on their desk or shelf.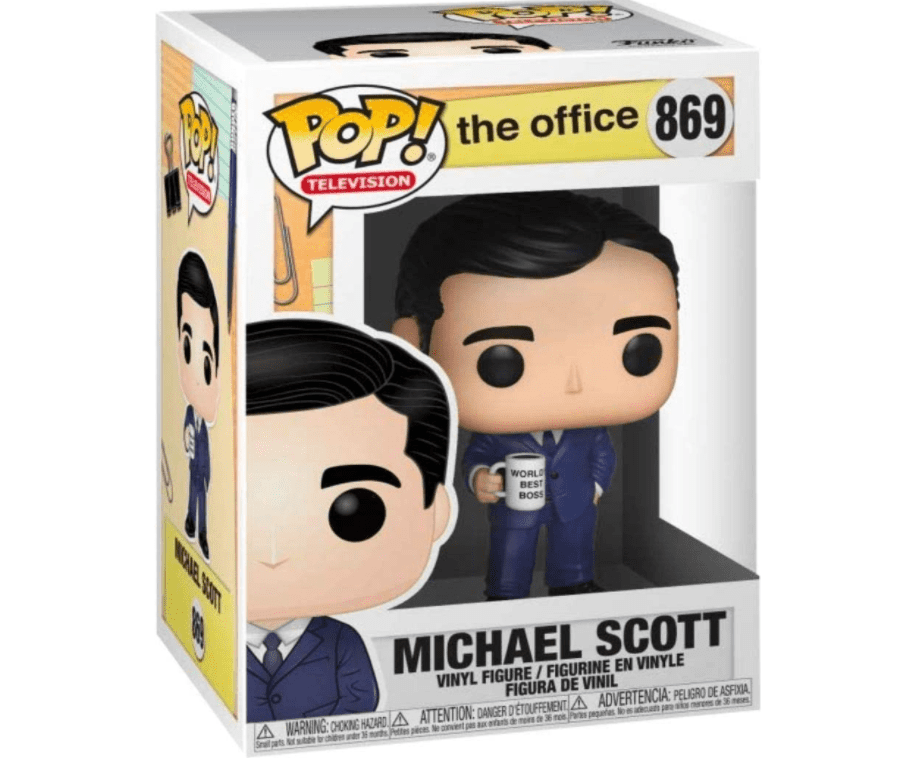 Funko POP! Figures have become an integral part of any fandom – The Office included. So why not have an adorable reminder of the World's Best Boss, on your desk at all times to keep you motivated? This Michael Scott Funko POP! Figure is the perfect bit of merch for any fan.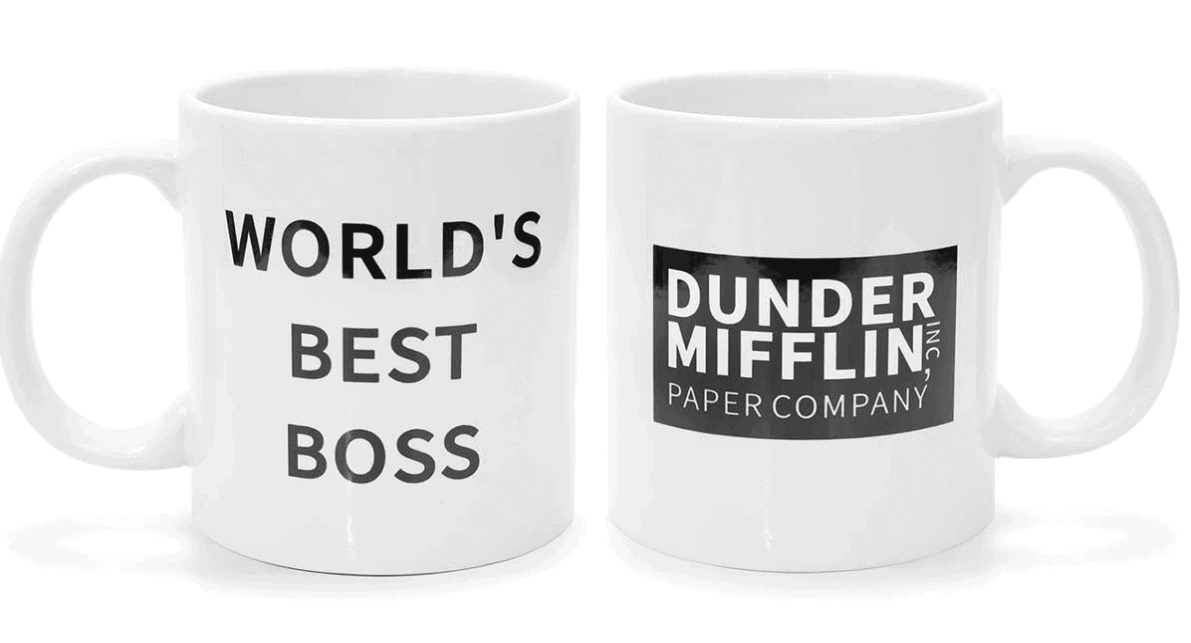 Are you the World's Best Boss for your Office or Home? This Dunder Mifflin World's Best Boss Double-Sided Mug says so. So give yourself a little confidence boost in the morning while showing off your love of your favorite show with this great The Office-inspired mug.
Best Mandalorian Merch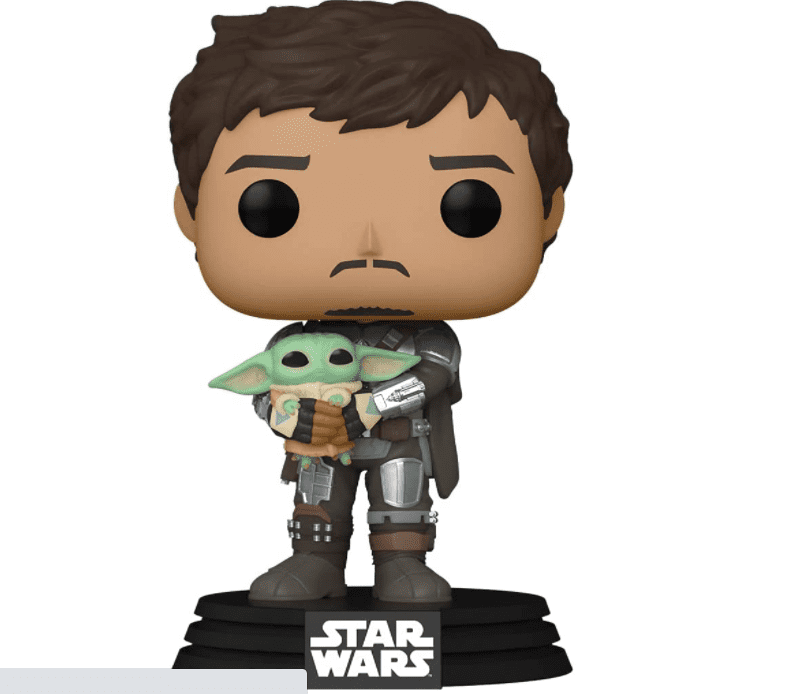 Easily the biggest thing to come out of The Mandalorian was adorable Grogu. This Funko POP! Is the perfect combination of The Mandalorian himself and The Child making it a perfect addition to any fan's collection – just keep the Child away from any frogs!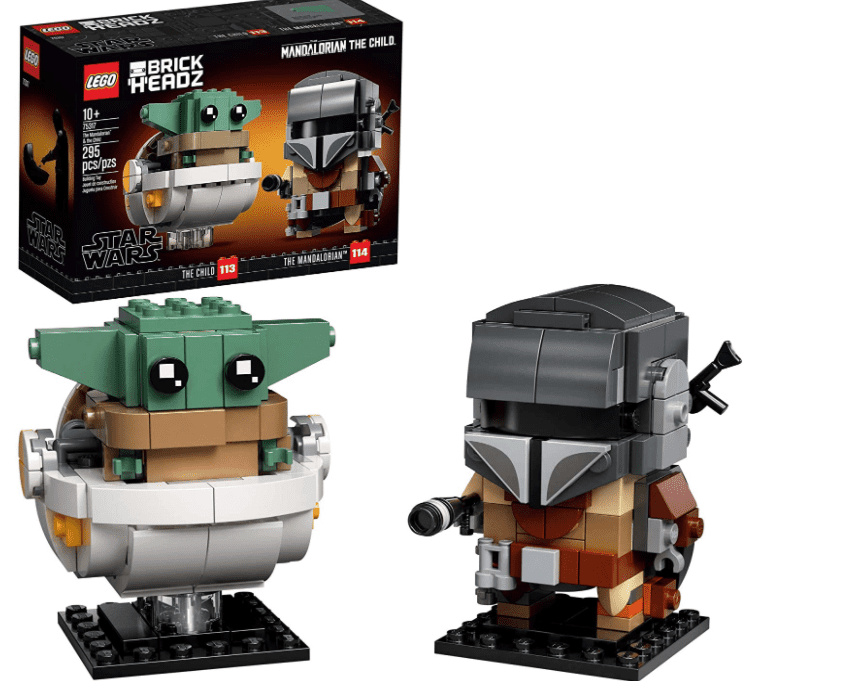 Some of the best TV show merch is the kind you get to build and display. These cute mini LEGO Brickheadz featuring The Mandalorian and The Child are a great example. Have fun building these toys while you watch (or rewatch) the latest season then display them proudly on your desk or shelves to show off your love of the show.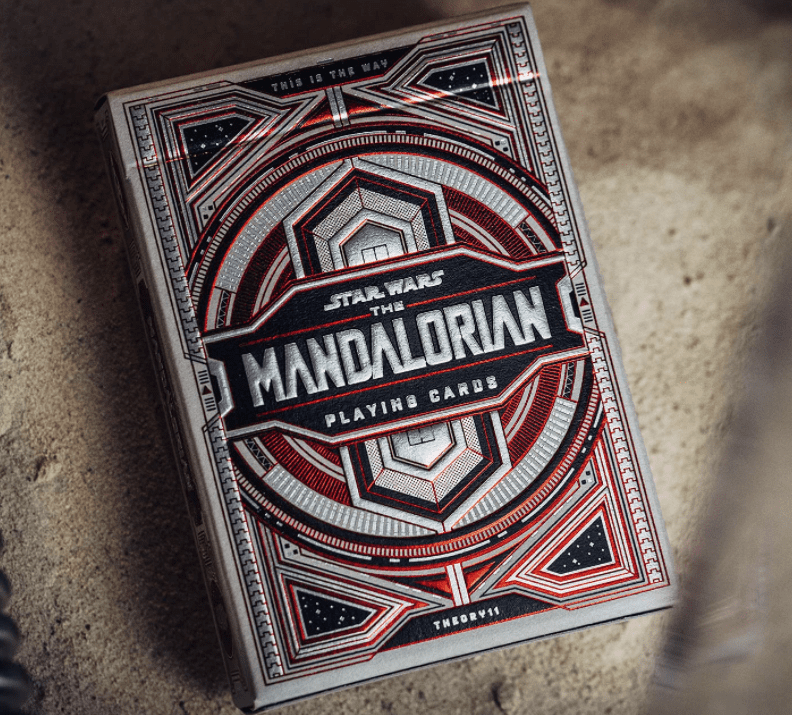 Not everyone likes some of the more obvious merch like shirts and figures when it comes to supporting their favorite TV shows. However, these gorgeous Theory11 Mandalorian Playing Cards are a great piece of merch for those that love the show but don't need to scream it from the TIE Fighter.
The best part? You can play cards against your friends – for credits or not, that's up to you!
Best Schitt's Creek Merch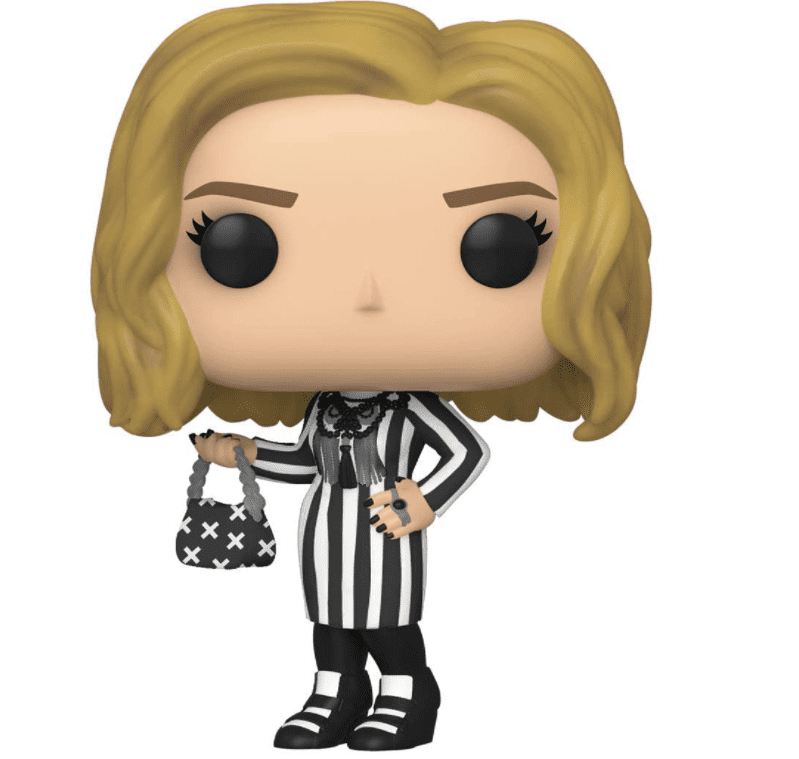 We could all use a tiny little Moira on our desk reminding us that we can still be a badass even when we feel like "the world is falling apart around us, and I'm dying inside." Schitt's Creek fans would be so honored to have this little bebe Funko POP! Figure of the iconic Moira Rose or Sunrise Bay.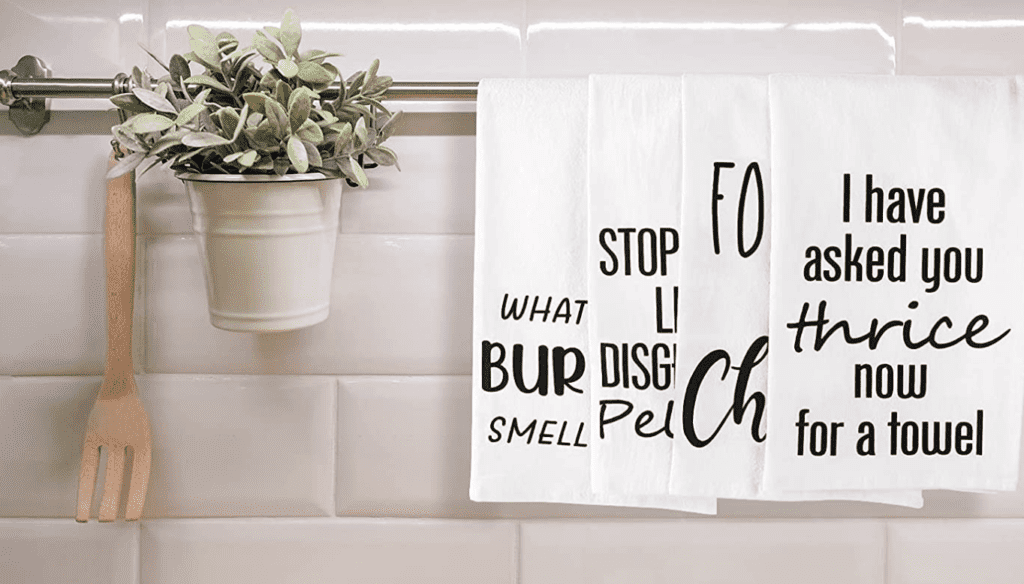 Let's face it, Schitt's Creek has some of the most memorable sayings of any recent sitcom. It's hard not to hear Moira's voice when you're making anything with cheese anymore, right? This set of 4 dish towels features funny Schitt's Creek sayings and they're the perfect way to show off your love of the show while adding a bit of fun to your kitchen.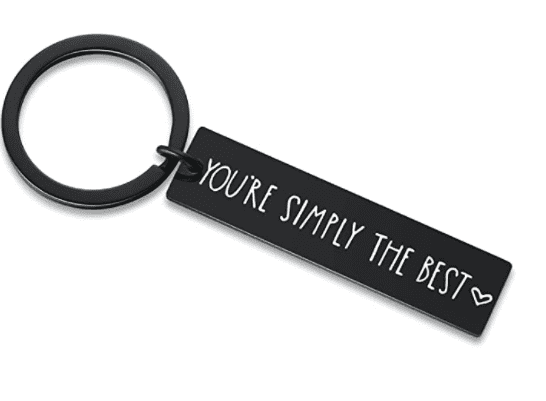 Not quite the serenade your partner type? Don't worry, you can still make a grand gesture like David and Patrick with this simple yet cute "You're Simply the Best" quote keychain. A subtle way to share your love of the show (whether it's for yourself or for someone special).
FAQ
Question: How Do I Find TV Show Merch?
Answer: There are tons of ways to find TV show merch for your favorite shows. Most production studios will have their own website that offers merchandise for their top-rated programs. Still, you can also check out big box stores and retailers like Amazon, Walmart, and Target for licensed products and merchandise.
Small shops and independent artists can also be a great resource for finding one-of-a-kind merchandise and art based on your favorite shows – many post on sites like Etsy or Society6.
Question: What TV Shows Have Merch?
Answer: Some of the most popular TV shows with merchandise include; Friends, Supernatural, Gilmore Girls, The Office, The Mandalorian, and Game of Thrones. However, you can find some merch for just about any mainstream TV show. Whether it's officially licensed apparel or homewares that you find on Amazon, memorabilia you find on eBay, or art from an independent artist on Etsy, most TV shows will have some merch available if you look for it.
Question: Where Can I Get Custom TV Show Merch?
Answer: Places such as Etsy or Redbubble will have makers who take commission orders for custom TV show merch. Just spend some time searching through the options, and always read reviews.
Bottom Line
When you love a TV show, it's nice to be able to have a bit of merch that shows off your love of the show and it can help you connect with others that have similar interests too! One of my favorite pieces of merchandise in this guide that I just may have to pick up for myself is the Luke's Diner Apron and Oven Mitt Set! If you like this guide, be sure to comment below and let me know what your favorite TV show merch is. If you're looking for more guides like this check out our website.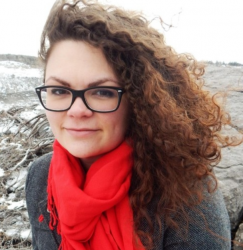 Latest posts by Candace Osmond
(see all)