​​With a profit exceeding $27 billion, Batman remains one of the most profitable franchises of all time, with an ever-active fan base and an array of exciting live-action and animated films. And this year it's time to pick up a guide to find the very best merchandise to celebrate this iconic superhero. 
In my guide, I'll tell you where and how to shop for the very best Batman merchandise. Whether you're a fan of Batman Returns, Batman Beyond, Batman V Superman, or part of another Batman fandom, there's something for everyone. From kids to teens to adults, from collectibles to toys, here's how to navigate this superhero's amazing collection in 2022. 
Bottom Line Up Front Summary
If I had to select just one merchandise item for Batman fans, it would be Batman – by Andrew Farago & Gina McIntyre. This book covers the origins of Batman through the modern-day, with insights into DC Comics, video games, films, and more. The 400+ page book would also make a great collector's item.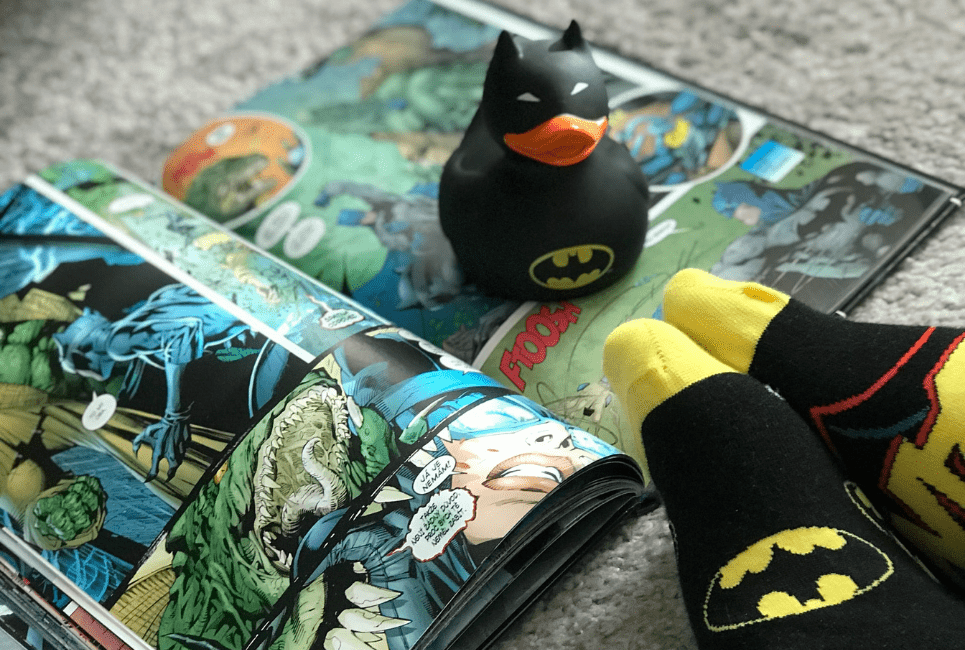 Batman Merchandise Fun Facts 
You may know a lot about the characters behind Batman, but there are some very interesting details about Batman merchandise. Here's a look at the most expensive merchandise ever sold for Batman, crazy cool collaborations, and some scandals you may not have heard about. 
Most Expensive Batman Merchandise Ever Sold
The most expensive Batman merchandise ever sold was a Batman Comic for $2.2 million. The deal was an almost mint edition of a comic originally published in 1940. It was sold during a Heritage Auction. 
Coolest Celebrity Batman Merchandise Collaboration
There have been so many cool Batman collaborations it's hard to pick my favorites. In 2020, Naked and Famous launched the Naked famous Collaboration, which focused on Batman, the Joker, Harley Quinn, and others. Another of my favorite collaborations is the Paris-Fashion House Lavin's high-end collaboration which hit runways in Batman style. 
Batman Merchandise Scandals
Luckily, Batman merchandise hasn't had many scandals, but Target did run into trouble. The Australia merch line included a Batman shirt with muscles, while Batgirl's shirt had a list of house chores. It was declared sexist but luckily there haven't been many missteps like it.
Official Batman Merch
Buying official Batman merch allows you to do two things: support the Batman franchise and reveal to other people your true passion for the franchise. Thankfully, there's tons of official Batman merchandise out there for you to choose from. These officially merchandised products cover all ages and a variety of Batman films and animated series. 
These products were based upon the following factors: customer ratings, seller/ store reputation, price, quality, and innovation. These authentic merchandise items come at a variety of price points, but all are worth your money. 
Official Batman apparel includes hoodies, t-shirts, and joggers. With so many options to choose from, my picks focus on either classic or cutting edge, innovative designs. Batman fans have a lot to look forward to, from creative to versatile designs.  There are thousands, upon thousands, of designs and items for you to choose from. And with all of the amazing products available for you to choose from, narrowing down your options can get pretty overwhelming.
On the other hand, there have been some outstanding Batman merch items that were limited edition or have been completely discontinued. The good news is – there's still a lot for you to choose from. 
Apparel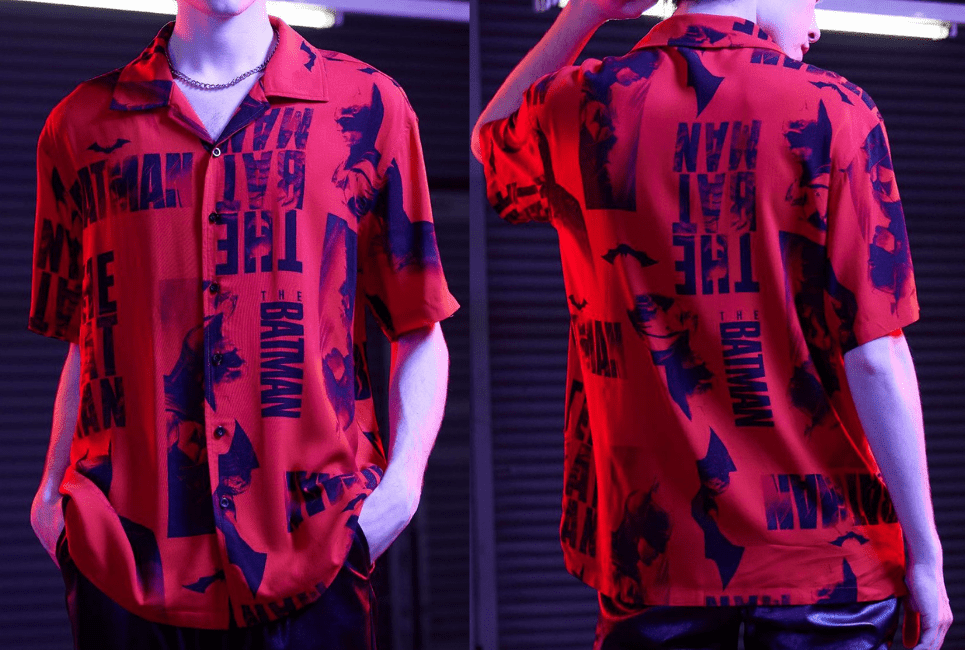 Having a few select pieces of Batman apparel in your closet is a bare minimum if you're a true Batman fan. While Batman's been around for a long time (longer than some of us have been alive), there doesn't seem to be an end to how many creative and useful items have some sort of Batman contribution on them. 
Wearing Batman apparel is always a safe option, especially if you're not one to plan your wardrobe. It's a great way to connect with fellow Batman lovers when you're out in public. Batman apparel can be worn all year around too, so there shouldn't be anything stopping you from snagging a few pieces of your favorite Batman merch! 
Hoodies & Sweatshirts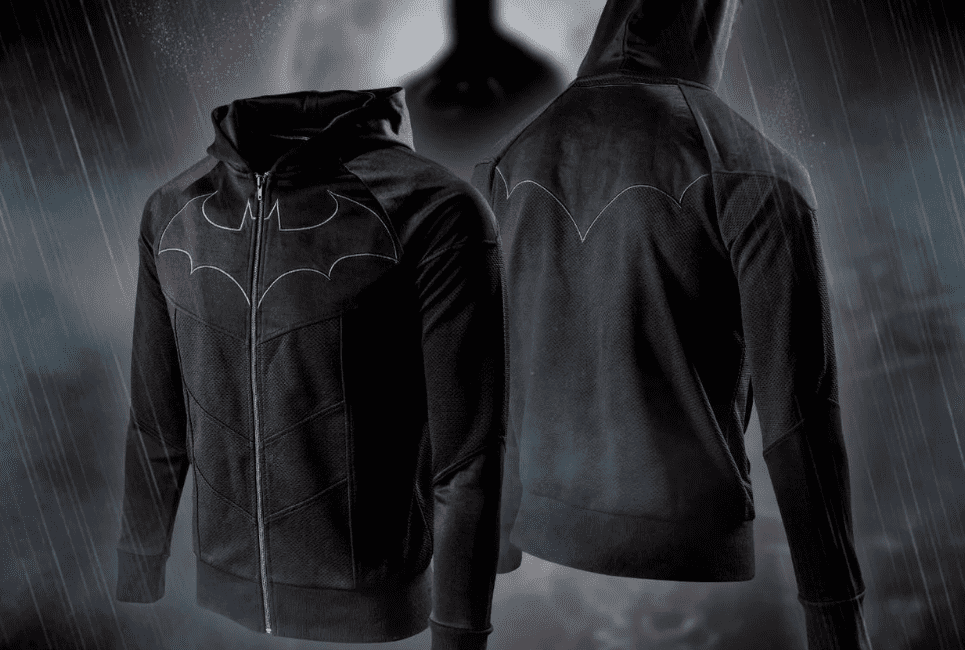 I always love bundling up in a hoodie and a pair of jeans – it's the easiest way to get my day started. So when I was looking through for Batman hoodies and sweatshirts, there were honestly so many cool designs. A lot of people are just looking for a simple Batman logo on their hoodies. But, if you're looking for something more unique (and exciting), don't worry – I've got you covered. Personally, I love the Batman Arkham Faux Leather Jacket. It's so cool looking and I've never seen anyone wearing anything like it! 
Bags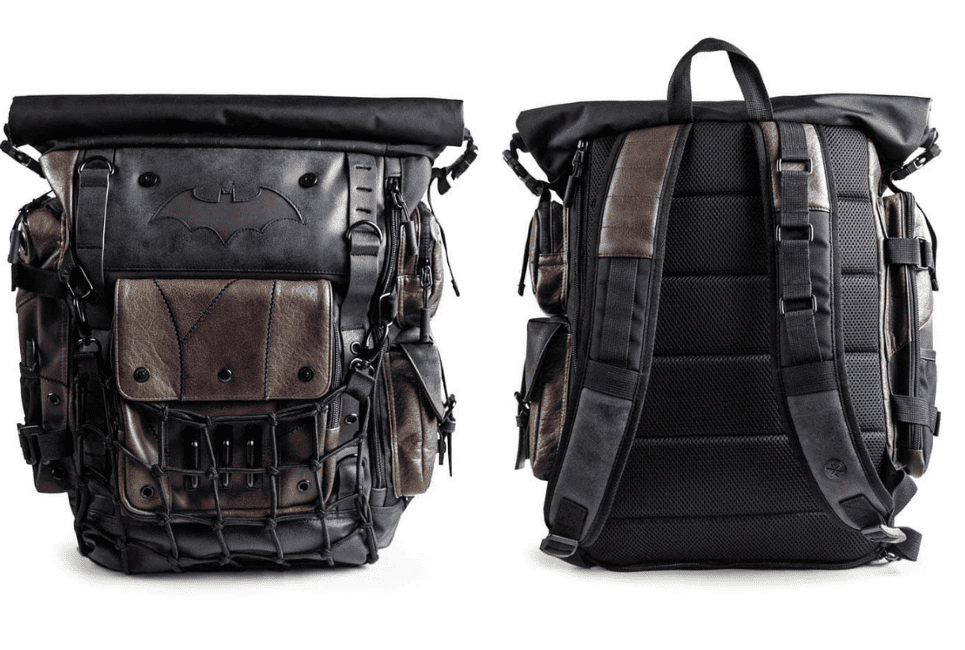 Who doesn't need more bags in their life? There's so many different purposes you can use a bag for, which is why I'm not afraid to invest in a few. Luggage is always something great to invest in, especially if you're someone who travels around a lot of cosplay events. And while I can't recommend a specific bag to you (because I don't know what type of bag you need), I can tell you this: the mealprep luchbox is so cool! Not only is it an item that's suitable for nearly every age, it's just plain cool. 
Books & Comics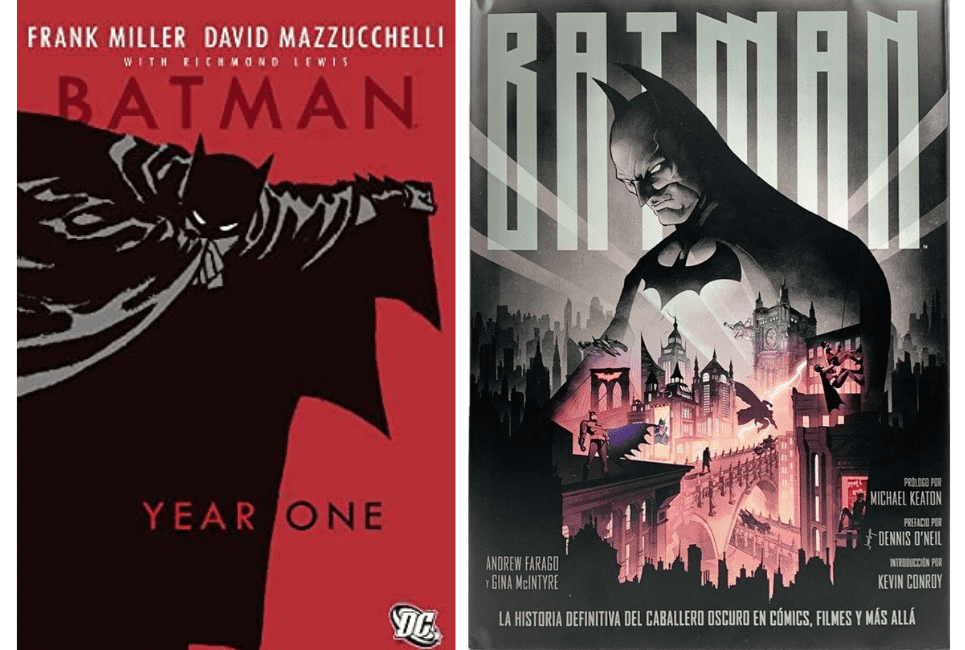 If you've followed Batman for years now, you've probably seen all of the Batman movies over and over again. But, have you read all of the Batman books and comics? If not, it's time you get started! There's so much to discover in Batman comics, but here's just a few of my favorites: 
Batman 5 Minute Stories

Batman: Year One – by Frank Miller & David Mazzucchelli

Batman – by Andrew Farago & Gina McIntyre

Detective Comics: 80 Years of Batman Deluxe Edition

DC Comics Batman Batman Vs Superman Diorama By Sideshow Collectibles
Hats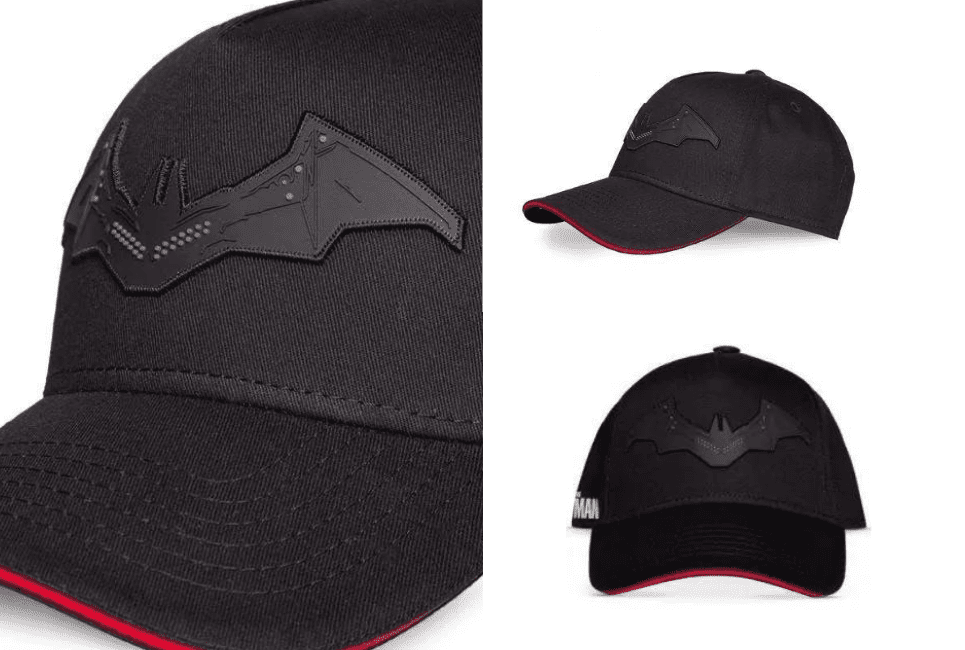 I know my husband isn't a hat person – but I am. I feel like hats are universal and useful, especially in the summertime. There are a lot of Batman hat options on the market, but I've done you the task of sorting through all of the different Batman hats on the market. Below, I've included a list of my favorite Batman hats. I think the Batman LED Light Up Truck Hat is the coolest hat on this list, in all honesty. In the daytime, it's clear that you're wearing a Batman hat. But, you can light up the LED lights at night and display your own bat signal. I've never seen a hat like this anywhere before! 
Socks & Shoes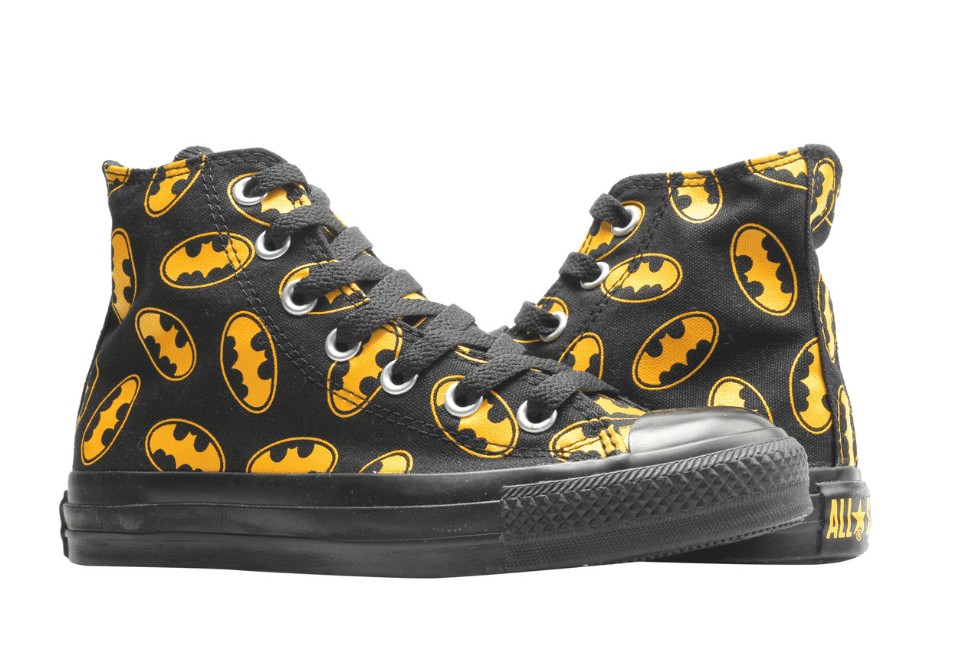 You've probably seen at least 1-2 Batman sock designs before – but have you ever seen any shoe designs? There's not a lot of Batman shoe designs out there, but the ones that are available are amazing. Hopefully, there's more Batman shoe designs that get released on the market when The Batman is released. Most of these sneakers and socks look super comfy; if you want to double-up your Batman merch, you could always wear Batman socks with your shoes! 
Figurines & Plushies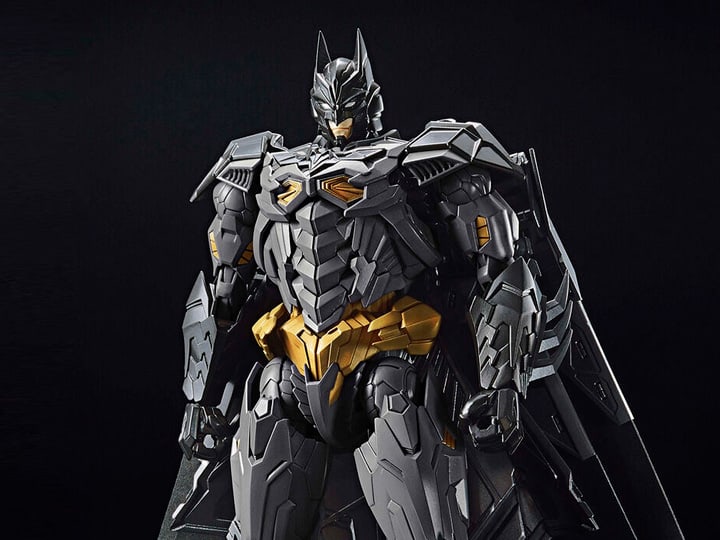 Not a huge fan of these other types of merch? Don't worry! There are cool Batman plushies and figurines out there for you to collect. I've included options that aren't super easy to find either; these options took some digging and searching to discover. So, if you want to impress your friends with a unique addition to your collection, check out these options. Personally, my faovirte plush is the giant inflatable Batman plush – it's so big! As far as figurnies, I think the figurine light would be an awesome addition to any room! 
Wall Art & Decor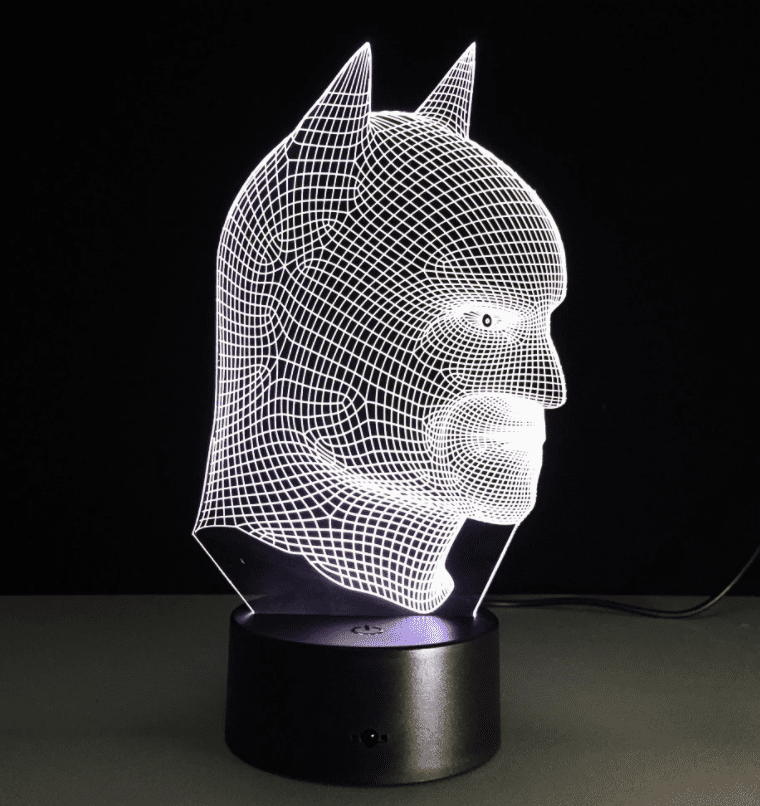 Want to personalize your living space? Look no further than investing in Batman merch. It's always a great way to start your day off if you're able to look up from your bed and see Batman staring down at you. Posters and other Batman decor are easy to take with you if you move and you don't have to worry about outgrowing it! I think the Batman limited edition area rug is a classic.
Toys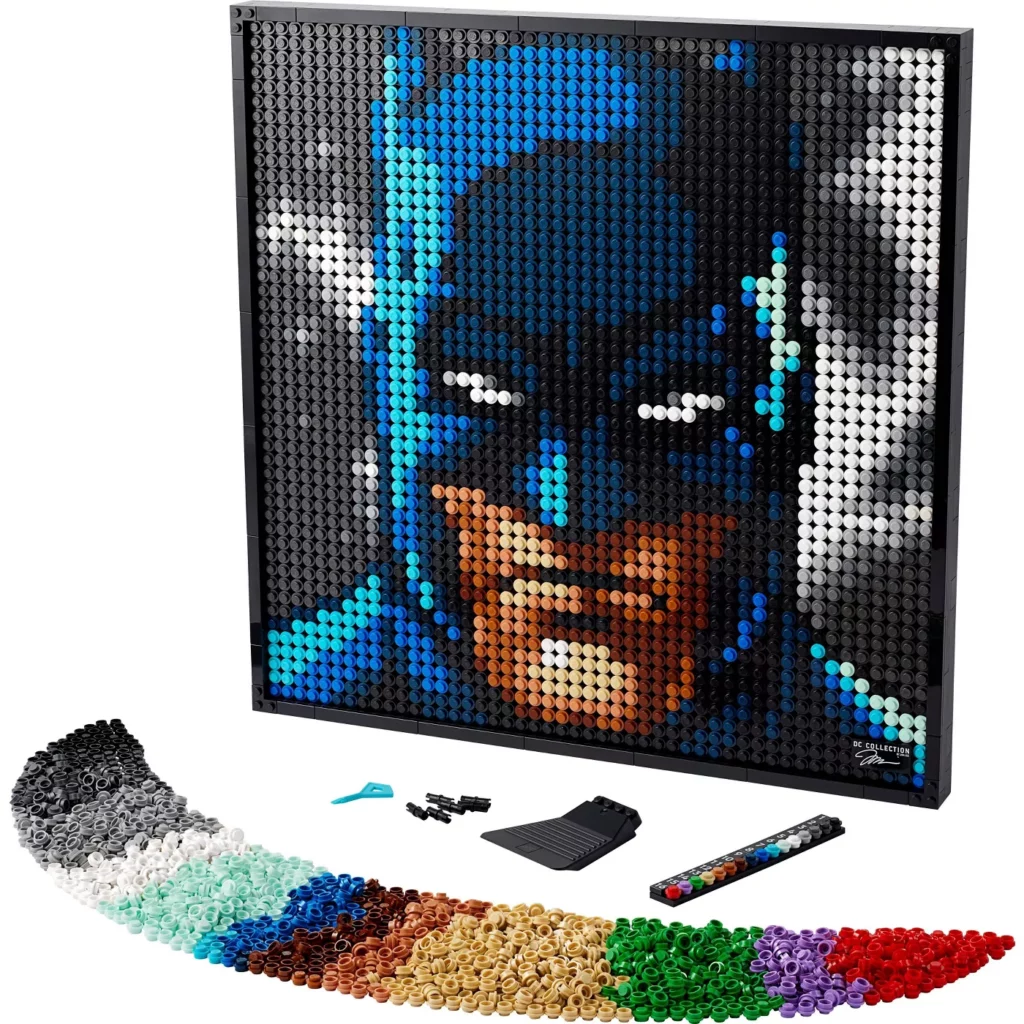 If you have a young child that's totally into Batman, some of the items on this list may no tbe a great option for you to invest in. But, that doesn't mean you have to give up on hope looking for Batman-related items to give your kid. There are plenty of Batmana toys out there that can inspire your child to channel their inner creativity while playin with their favorite superhero. Personally, I think the remote Batmobile is a great option for younger and older children! 
Cups & Tumblers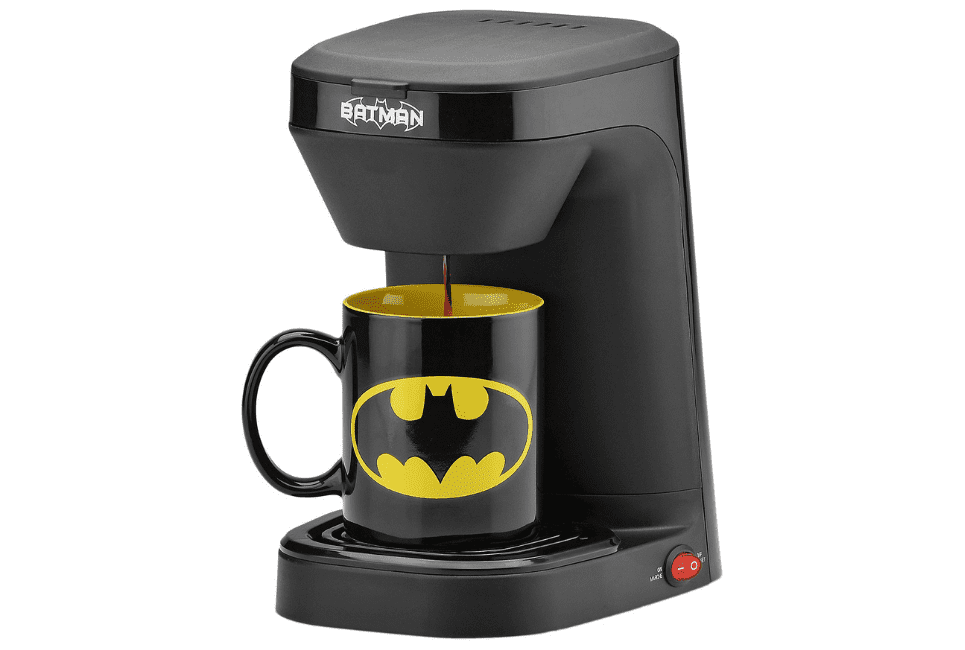 Are you looking to grow your coffee cup or tumbler collection? Look no further than adding some Batman-themed coffee cups into your cupboard! Cups, mugs, and tumblers are a great idea if you want to find a way to express yourself while sipping on your favorite beverage. They're a great merch option to invest in, because you'll always need something to drink out of! I think the Bat Wing Coffee Mug looks so cool – I would buy dozens of these to give as stocking stuffers!
Frequently Asked Questions
Question: How do I Find Batman Merch Near Me?
Answer: If you want to shop in stores, it's always best to call ahead. Many Americans will find at least some Batman merchandise at a local Target or Walmart. Comic book stores and thrift shops are always possibilities. Some department and chain stores, including Kohl's and Hot Topic, also carry Batman merchandise. Keep in mind that what's carried online is not always carried in stores. 
Question: Where Can I Buy 1989 Batman Merchandise?
Answer: Batman 1989 merchandise is in demand. Of course, the ultimate Batman 1989 merch is the replica Batmobile, which sold for a cool $620,000 in 2011. Aside from that, you can find collectibles mostly through auctions. But if you're open to unofficial, fan-made items for fun, you can snag 1989-themed Batman Merch on Etsy. You may occasionally see vintage collectibles sold on there as well. 
Question: Where can I Buy Batman Arkham City Merchandise?
Answer: There are many places you can buy Batman Arkham City merch online, including Red Bubble, Etsy, Zazzle, and more. Amazon and Walmart are the best places to buy- you'll have to check individual listings to see if it's official merch or not. My top pick is this Official DC Comics Arkham City T-Shirt on Amazon. 
Question: Are There Any Sales on Batman Merchandise?
Answer: You can almost always snag Batman merchandise at a discount. Shop second-hand or tag a listing and check back later. The best time for sales on Batman merchandise is at the start of a new season, or old merchandise when a newer Batman-themed film, show, or other event is coming out. 
Final Thoughts
With 13 live-action movies, animated series, and countless other crossovers and spin-offs, Batman and his avid fan base live on. The Batman fandom is as strong and exciting as ever in 2022, and the collection of both vintage and new merchandise is impressive. Of course, no matter where or what you shop for, it's important to understand who you're buying from, as well as the quality of the products. Never buy from a website that doesn't have a secure connection. If you're buying second-hand, see what you can find out about the seller. Keep in mind that some websites that look reputable aren't, doing a quick search on Better Business Bureau can go a long way. 
Find more superhero merch on the links below:
Spiderman Merch Guide for 2022
The Best Batman Backpack Guide: For Ultimate Fans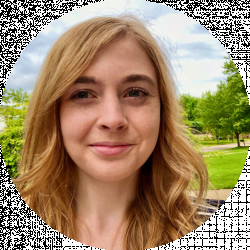 Latest posts by Erin Jamieson
(see all)