With over 200 million active users, Roblox is one of the biggest online games. But while it's easy to find ways to spend Robux, it's harder to find the best merch. For that, you'll need a guide so you don't waste your money. 
Roblox is always looking for ways to entice players to spend more on Robux. Sometimes that comes in unusual forms, including virtual collabs with retail brands. One such collab that took some players by surprise was when Gucci built a store in Roblox. 
Of course, Gucci is by far not the first of retailers and brands to appear in Roblox. NASCAR and Forever 21 offered products or a full store. Many popular brands have appeared in the game, and with relative success.
But Gucci's decision to build a store ushered in more possibilities for future collaborations with luxury brands. At least, that's how it seemed in the beginning. Gucci made headlines not just for offering a store but succeeding with selling at luxury prices.
In case you don't know, the way these virtual stores work is that players can buy virtual replicas of real-life products to have in their game. The purchase that shook the video game industry was a Gucci bag, which sold for a real-life price of over $4,000– a cool $800 more than the sticker tag of the real-life purse. 
The good news: you don't need to spend a fortune to get great Roblox merch. The best merch is reasonably priced, collectible, and real, not virtual. In this guide, I'll share my picks for the best merch so you don't waste your money. 
Bottom Line Up Front Summary:  If I had to select just one Roblox merch item, it would be the 15th Anniversary Action Set. This set is affordable and a great way to start a collection. Figurines are customizable and come with accessories. This commemorative collection even includes bonus, exclusive virtual items. 
My Top Picks
15th Anniversary Roblox Collection:

Best Overall

Roblox Celebrity Figurines Collection

:

Best For Statement Collection 

Roblox Logo Short-Sleeve Tee:

Best Kid's T-Shirt

Top Roblox Battle Games Book

:

Best Roblox Guide 

Roblox Flat Brim Baseball Hat

:

Best Kid's Accessory 

Piggy Action Figurine

:

Best Figurine For Teens and Adults 

Piggy One of Us T-Shirt

:

Best T-Shirt For Teens and Adults 

Roblox Gold Pillow

:

Best Home Decor 
How did Roblox Start?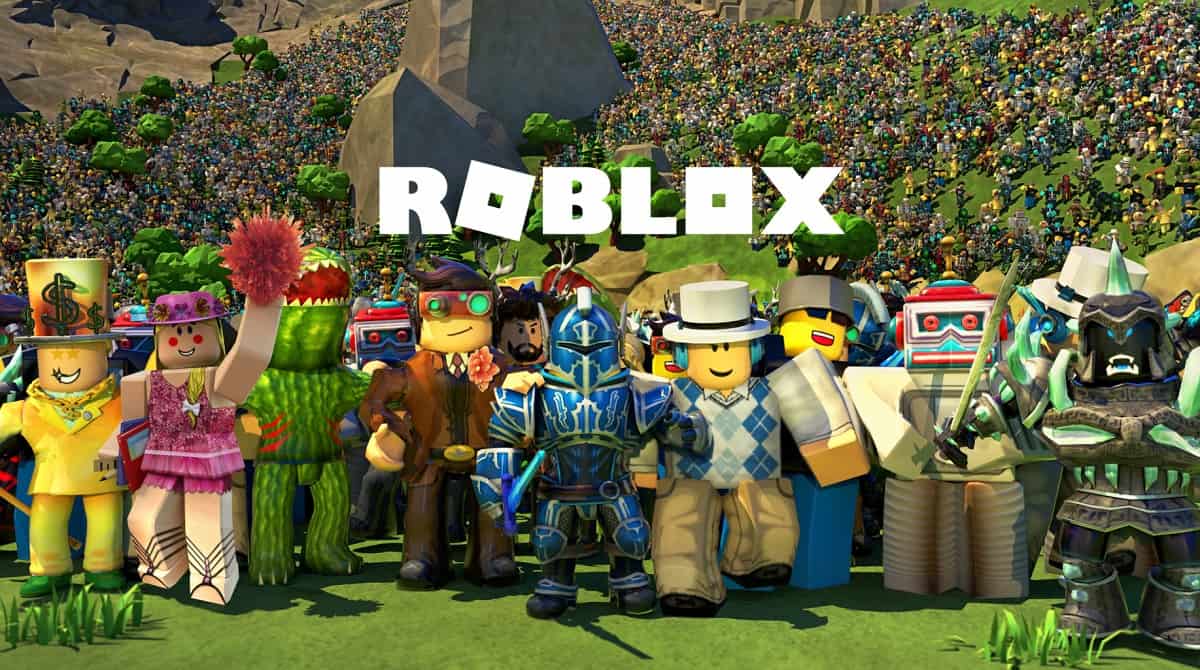 Most people have heard of Roblox, but there's still confusion about the game's origins and who the game is intended for. Rumors about Roblox have spread this misinformation. Here's how Roblox started. 
Who Made Roblox?
Roblox was first released for PC in 2006 and other platforms in 2012, 2014, and 2015, respectively. It was developed by David Baszucki and Erik Cassel two years before its official release and produced under its own company, now known as the Roblox Corporation. David Baszucki remains the CEO of Roblox. 
What Did Roblox Use to be Named?
Before Roblox was Roblox, it was known as DynaBlocks. DynaBlocks was the working title while the game was in Beta. There's no official reason for why this name change occurred. By the time the game was released to the public, it was known as Roblox.
Is Roblox Owned by China?
Many people claim that Roxblox is owned by China. That's partially true. Roblox is still an American game, produced by American and American-Canadian developers. However, the validity of this claim stems from a 2019 joint venture. Roblox now owns a 51 stake and the chinese0based Tencent owns 49 percent. Tencent created LuoBu, which is a local version of Roblox for Chinese citizens. 
What is the Point of Roblox?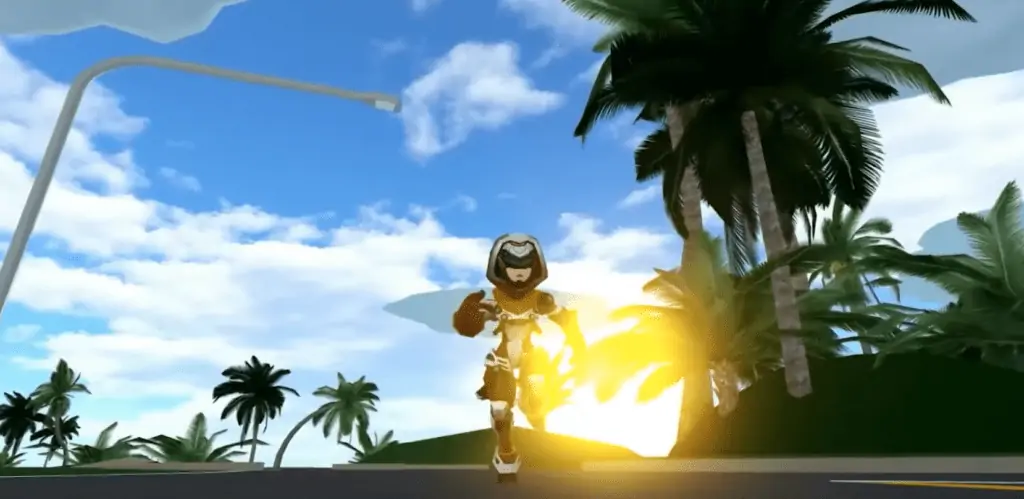 Roblox is not one game, but many games. It's an online platform where you can play games created by fellow players all around the world. This flexibility leads to creativity, constant new content, an active online community– and some problems as well. The point of Roblox is to play and create mini-games, customize, and experience events. Of course, buying items with Robux, the in-game currency, is a big part of the community. The game is a free-to-play model with microtransactions. 
There are three main features you need to know about: Roblox Events, the Roblox Studio, and Roblox Microtransactions. 
Roblox Events
Roblox Events are one of the best things to do in Roblox, aside from catching the most popular games. Virtual events include seasonal things, such as Easter egg hunts and other holidays. They also hold events to advertise for movies, singers, and more. While it's a form of advertising, in-game concerts can be fun and engaging. Roblox does hold physical events too– sometimes inclusive and sometimes exclusive. However, with the pandemic, the focus remains on virtual events. Look out for holidays and announcements to catch a live event. These events may entice players to spend, but they also sometimes include giveaways. 
Roblox Microtransactions
Microtransactions are in-game purchases. These are mostly aesthetic assets, and they are what makes Roblox the financial success it is. In Roblox, the most popular items are clothes, accessories, and decor for your character. However, like everything about Roblox, this is also somewhat player-driven. While there are brands selling items, others players do as well. Players can design and sell their items and make money from them. Some players even do this a job, though that is an exception, not the norm. Items are purchased using Robux.
How do I get Robux Codes?
Codes can be redeemed by the Promo Code Redemption tab. Codes can be given as gifts or giveaways– just make sure they're legit. Star codes come from members of Video Stars only. 
How Many Robux is a Dollar?
$1 (US) = 80 Robux 
Roblox Studio and Games
The studio is the main reason why people play Roblox. With the studio, you can program your games. But if you don't feel comfortable designing your games, no worry: there are plenty to choose from. The most popular Roblox games right now include: Adopt Me, MeepCity, Piggy, Jailbreak, and the Tower of Hell.  You can see what games are popular by checking out the description and metrics. Older players tend to play these popular games, Star Wars games, and games based in real-world places.  
Who is Roblox Made for?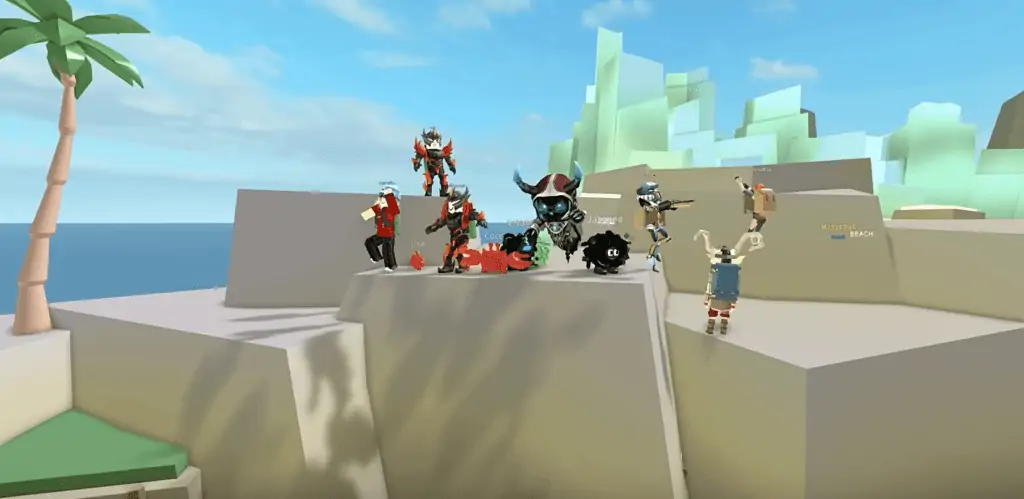 Here's where things get sticky. Roblox has a rating of ED10+. This indicates that it isn't generally considered okay for a young kid, but older kids and up. However, there are some arguments about whether or not it's safe for kids. 
Is Roblox Safe for Kids?
Roblox is used widely by kids, but experts recommend that parents supervise their kids. There are many games intended for mature audiences. There's also the possibility of online harassment and being bated by deceptive links outside of the game. Younger kids should play Roblox only under supervision. 
Why is Roblox so Addictive?
Roblox is always providing content, and always providing microtransactions to keep players wanting to buy new things. That's another reason why children should be supervised while playing Roblox. 
Is Roblox Good for Adults?
Though only a portion of players is adults, there's content for adults and teens. Since the platform is user-generated, there are more mature games. In addition, it's fun for many to create their content, from games to items. The online community is another reason why people continue to play. It's not better than Minecraft, Fornite or Among us, but simply offers different gameplay. It doesn't have the exciting and nuanced combat, but it also provides freedom to create your games. 
Where can I Download Roblox?
Roblox is available for PC. You can get it through Steam, but only through a special Steam Launcher, which I don't recommend. Here's how to get Roblox safely on your computer. It's also available for Xbox, on Google Play and the Apple Store. It's not available for PS4 (or 5) or Nintendo Switch. Unfortunately, there's no way to play Roblox without downloading it. 
Does Roblox Sell Merchandise?
Roblox offered a limited-time official merch collection. For now, however, your best bet to find official Roblox merchandise is through their partnerships with retail stores. The most accessible of these are Target and Hot Topic. You can find some Roblox merch through Etsy, Red Bubble, and Tee Public. The difference is that these are fan-made, unofficial pieces of merch. My top two picks include merch that's officially licensed. My picks are made priced well, offer a great variety, and are useful, collectible, or decorative. These products also are sold from reputable stores with transparent consumer policies. Here's where I'd buy Roblox merch.
Target Official Roblox Merch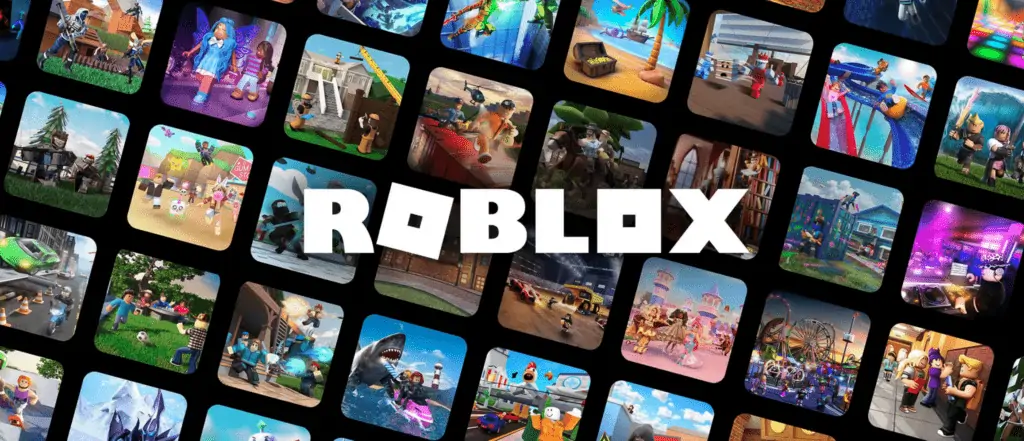 If I had to select just one store to shop for official Roblox merch, it would be Target. The collection of just over 30 items includes action figures, playsets, shirts, hoodies, hats, and special collector's items. While much of the collection is targeted towards younger players, they include items for older players too. This is a one-stop collection. My biggest wish is simply that it'll expand in the future. Shop All Target Roblox Merch Here. 
Roblox Action Collection – 15th Anniversary Legends of Roblox Figures 6pk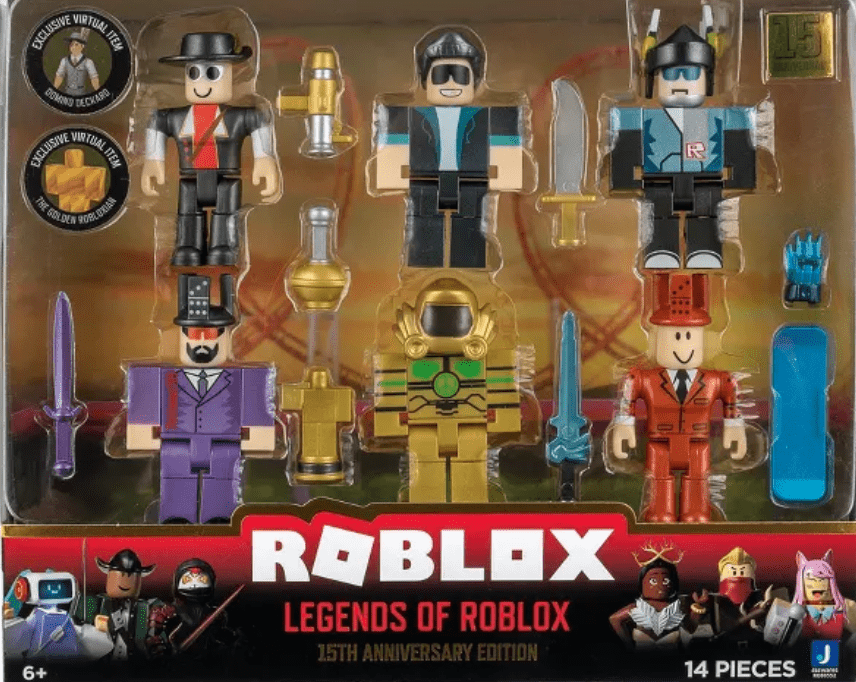 This is a great way to start your Roblox merch collection. The 15-anniversary set includes 6 action figures and 2 exclusive virtual items. They have interchangeable parts, meaning you can mix and match, just like you can in-game. The pack also includes accessories. The virtual items are a Domino Deckard and The Golden Roblox. Buy Here. 
Pros
Exclusive Virtual Items

Customizable

Affordable Collector's Item
Cons
Plastic 

Not For Young Children
Roblox Celebrity Collection – Series 4 Figure 12pk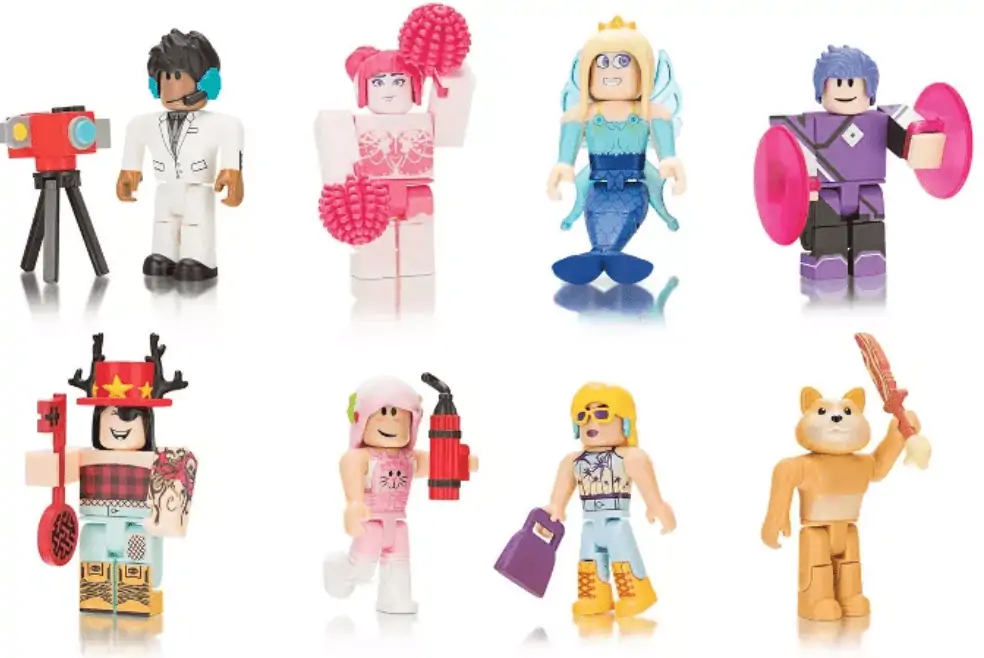 Ready to go beyond the basics? Expand your collection with this 12 pack set. This Roblox collector's set includes twelve famous characters. Like the other set, these characters are faithfully rendered and allow you to mix and match with accessories. You get an impressive 12 unique codes to add virtual items to your Roblox game. Buy Here. 
Pros
12 Iconic Characters

12 Virtual Codes

Customizable
Cons
Doesn't Disclose What Items Codes Provide

Not Intended For Children Under 11 
Boy's Roblox Short Sleeve T-shirt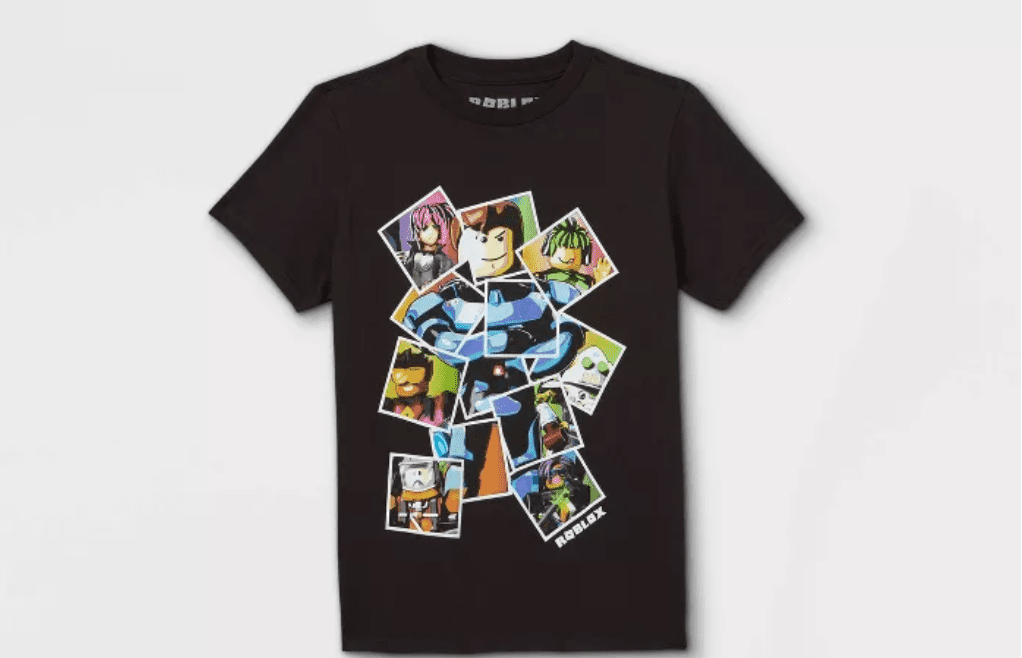 This t-shirt is highly rated and great for younger Roblox fans. The playful design includes stacked logos. The t-shirt is made with breathable 100 percent cotton and features a classic crew neckline. Buy Here.  (Honorable mention goes to the Despacito Men's Shirt). 
Pros
100 Percent Soft Cotton

Stacked Logo Design

Versatile
Cons
Not Pre-Shrunk

Only Comes in Black 
Roblox Top Adventure/ Battle Games Books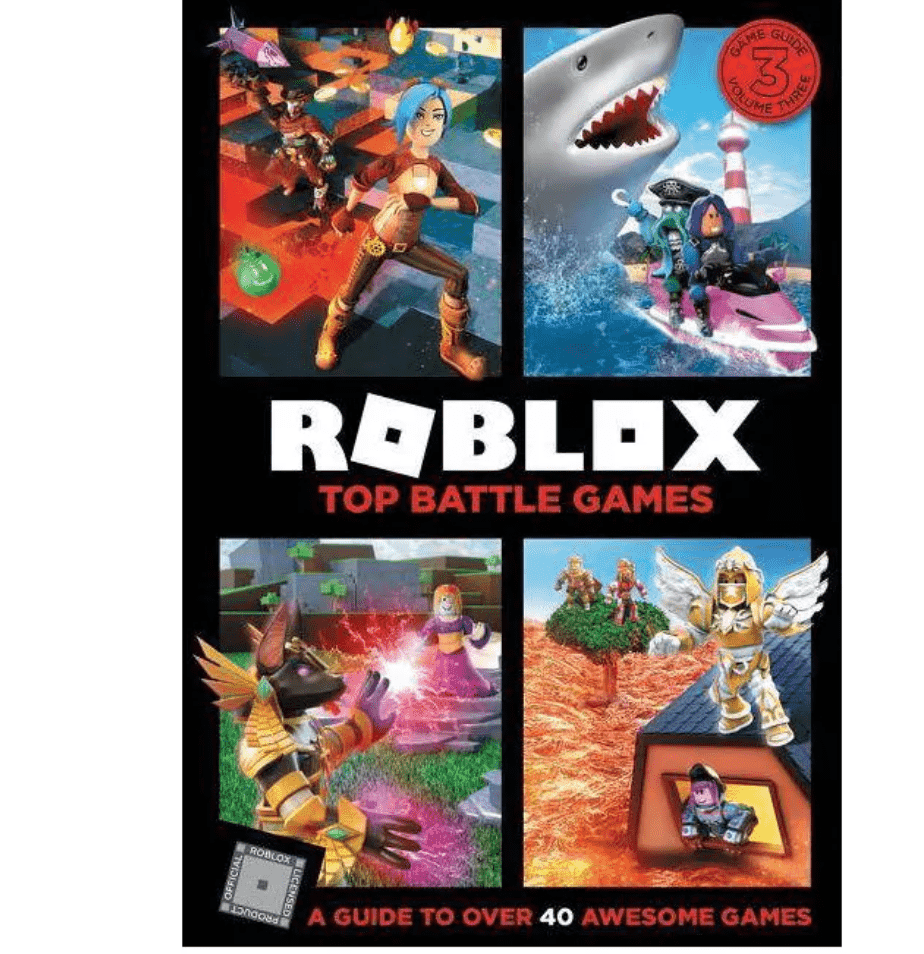 Both of these books, published by Harper Collins, are guides to finding great games on the Robox platform. Sure, you can search online, but the platform can be overwhelming. These guides tell what games you can play, whether you're after a battle or adventure-based gameplay. I also like how they give you a little insight into the platform. Buy Best Adventures Here or Buy Best Battle Games Here. 
Pros
Helps You Find Top Games 

Hardcover

High Ratings 
Cons
Can Only Cover a Few Games

Could Find Info Online 
Kids' Roblox Flat Brim Baseball Hat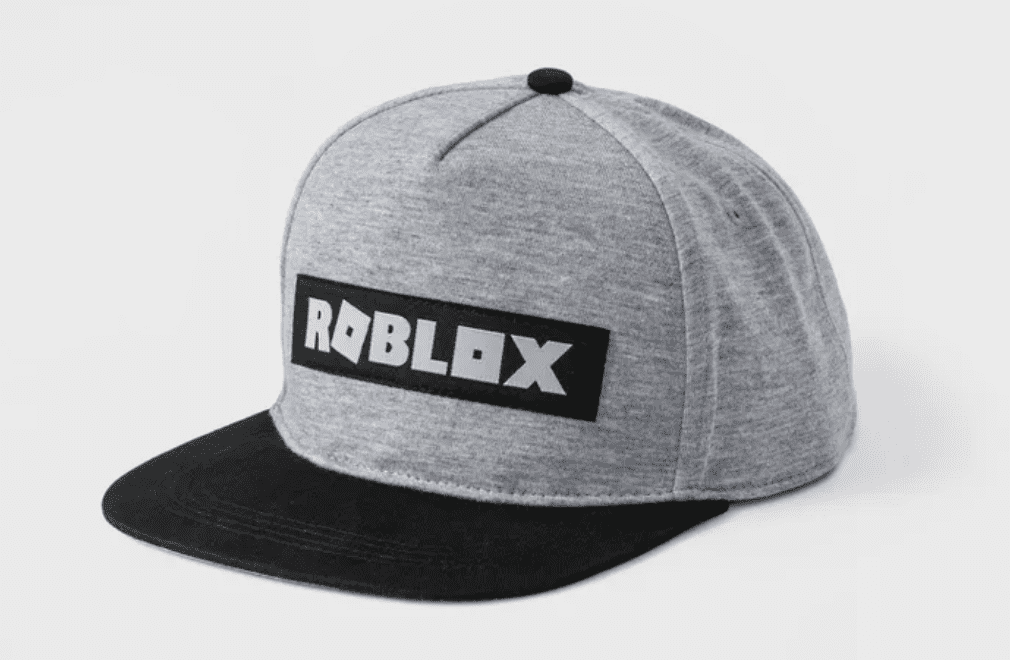 This flat brim hat is versatile and great for any young Roblox fan. The baseball hat features a flat brim and a distinct Roblox logo. It's soft, breathable, and suitable for daily wear. The flat brim is useful for keeping the sun out of your eyes. Meanwhile, snap closures allows you to fit as needed. It's made out of a blend of button and polyester. Buy Here. 
Pros
Soft Polyester and Cotton Blend

Adjustable Fit 

Flat Brim to Keep Sunlight Out of Eyes
Cons
Spot-Clean Only 

Fairly Plain Design 
Hot Topic Roblox Merch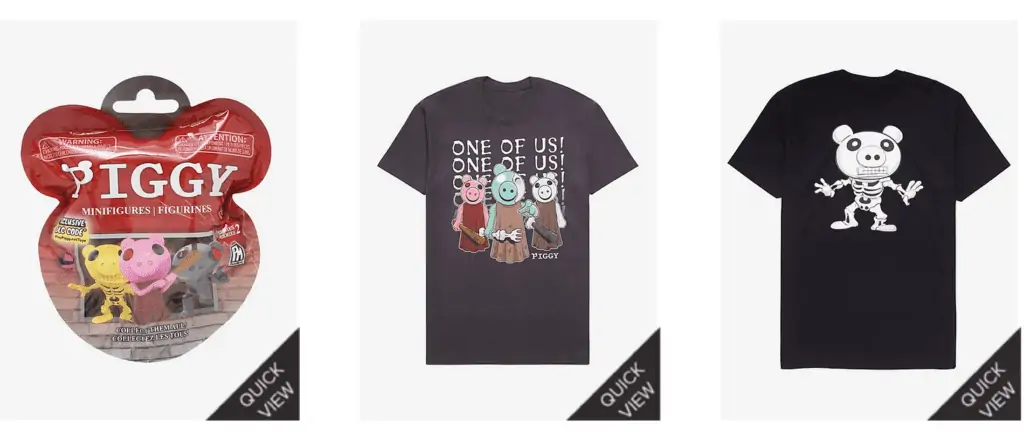 I admit: I didn't expect Hot Topic to be my second recommendation for where to buy Roblox merch. But it just so happens to be one of the few places you can buy official Roblox merch. This small collection features only a few items. At the same time, those items have a distinct style, from the t-shirts to the action figures. With darker colors, this collection stands out.  The content of their merch is based upon the more mature Roblox games. All merch items are very affordable, too. Shop Hot Topic Roblox Merch Here. 
Piggy Tigry Series 1 Action Figure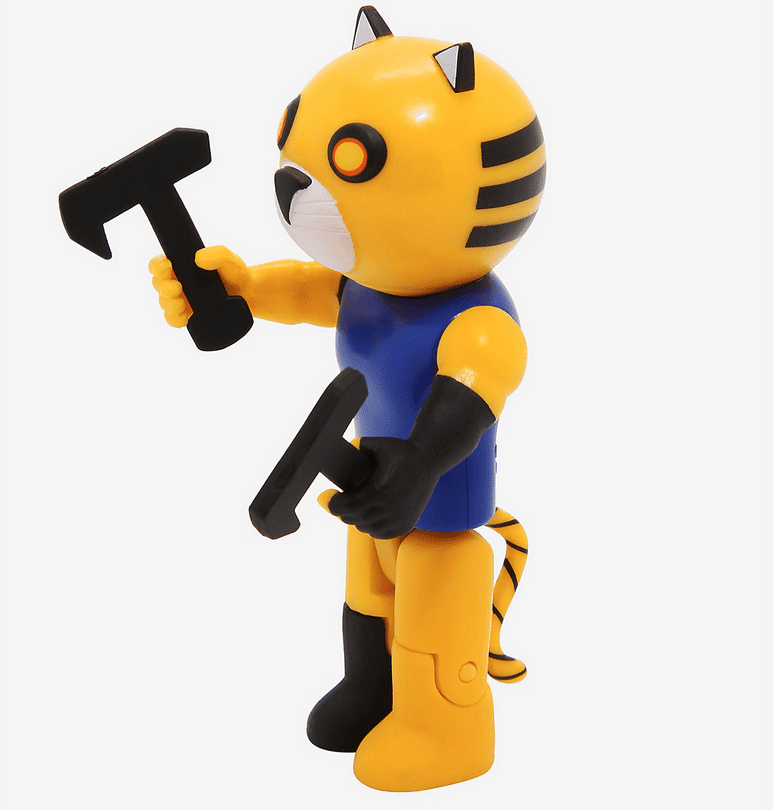 This bright action figure is great for someone who wants to add a single figure to their collection. It's well-designed and highly rated. Piggy, however, isn't for young kids. Piggy is the main character of a Roblox horror series. This will appeal to teens and adults. Buy Here. 
Pros
Fair Price

Highly-Rated

For Older Fans
Cons
Plastic

Not For Younger Kids 
Piggy One Of Us T-Shirt
This T-Shirt represents the more mature side of Roblox, and it's done well. Three Piggy figures pose in a haunting motif. The t-shirt is made with 100 percent cotton and features a classic fit. It's available in adult unisex sizes XS to 3X and can be shipped or picked up in stores. Buy Here. 
Pros
Soft Cotton 

Size-Inclusive (For Adults)

Unique Design 
Cons
Not Pre-Shrunk 

No Back Pattern 
Frequently Asked Questions
Question: How Much is Korblox in Real Money?
Answer: Korblox Deathspeaker is a bundle that was first available in 2013. The popular avatar comes from a tribe revered for its strength. It costs 17,000 Robux or the equivalent of $20 US dollars. It's an example of how Roblox can become expensive pretty quickly. 
Question: Is Clean Robux Safe?
Answer: Clean Roblox may sound like a safer version of the game, but it's the opposite. Clean Roblox refers to offers of items and memberships that are purportedly free. Premium memberships and free items are normally scams. The goal is to hack into personal information by providing a deceptive link to the supposed membership or items. 
Question: Is Roblox Giving Away 5k Robux?
Answer: There was a rumor swirling around that Roblox was giving away 5,000 Robux for free. It turned out to be just a rumor. Roblox players should always be wary of any claims of free Robux. They are often fraudulent. 
Question: How Do You Walk in Roblox on a Laptop?
Answer: If you're playing Roblox on a laptop, you can use your keyboard to navigate through the game. Use a mouse or a touchpad and use your cursor with the right button. You also have the option to walk in first-person mode. 
Question: Why is Roblox so Laggy?
Answer: Many players experience lag while playing. This isn't inherently due to the game itself, but your computer. Graphics cards are sometimes to blame. Check to see if your system is up to date. Closing the game and restarting it can also result in better performance. Adjusting your graphics setting to lower the game performance burden is also helpful. 
Question: Who is the Most Popular Roblox Youtuber?
Answer: Roblox is also enjoyed through streaming and YouTube videos. Pozzi, Lyna, Denis, and Flamingo are among the most popular YouTubers. Click Here for the Top 50. 
What should I spend my Robux on?
Question: How do you Voice Chat on Roblox?
Answer: To enable chat, you have to be 13 years old or older. Roblox requires a Photo ID to proceed. You have to upload your ID to the Roblox app. If your age is successfully verified, you enable chat by going to your settings and selecting the privacy tab. The term mic up is used by players to prompt the use of chat.
Final Thoughts
Roblox is anything but dead in 2022. Roblox continues to be enormously popular, with a global, active community creating content for all to enjoy. Just as you should be careful how you spend your Robux, you should also be careful how you spend your money on real-life merch. Making sure you're shopping on a secure website and being choosey about who you buy from will go a long way to prevent buyer's remorse. 
Final Buying Recommendations: Roblox Merchandise from Tee Public 

My final recommendation for finding the best Roblox merch is Tee Public. Tee Public partners with independent artists to bring their designs to life. Accessories, home decor, hoodies, and t-shirts are the most popular items. The apparel is created with pre-shrunk cotton and polyester and produced by factories paying fair wages. The apparel is unique and offered at reasonable prices. Shop All Roblox Tee Public Merch Here. 
Roblox Gold Pillow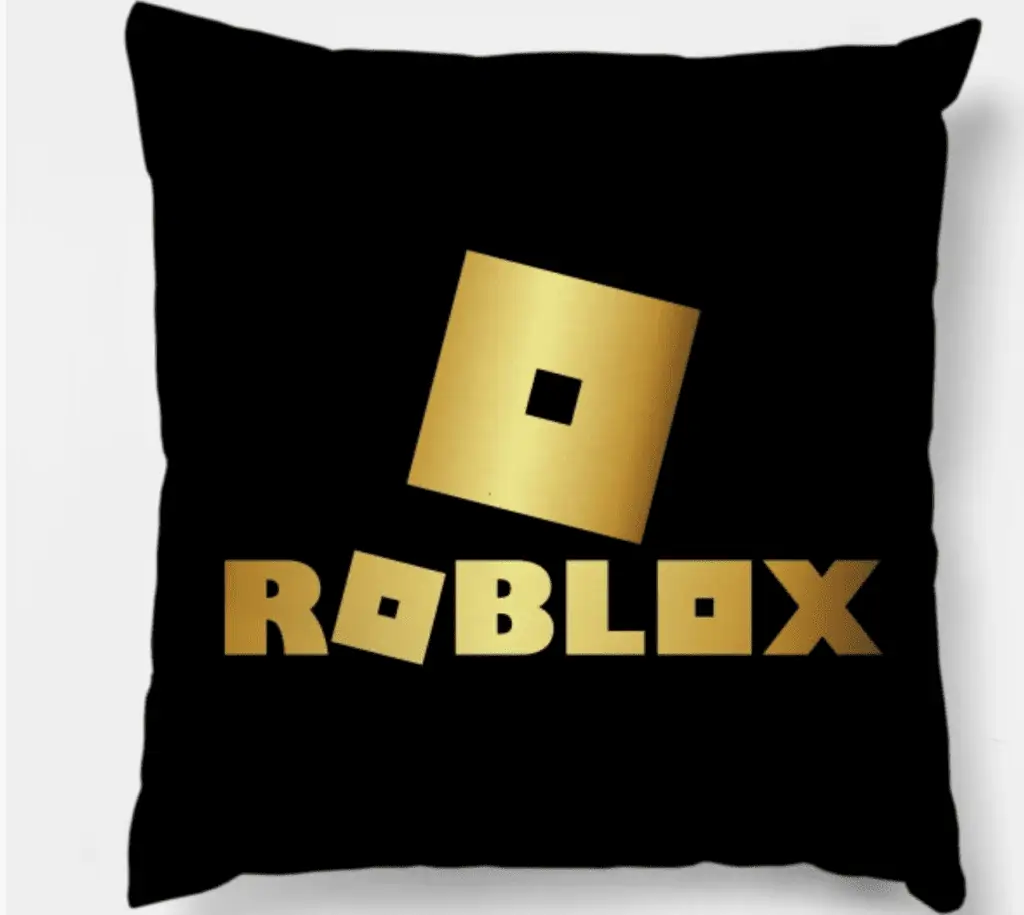 Get comfy and ready for relaxed gaming with this Roblox pillow. The pillow features a comfortable polyester twill fabric and a zipper for easy care. The gold lettering is striking against a black backdrop. Buy Here.
Pros
Comfy Materials

Zipper For Easy Care

Produced by Fair Wage Factory
Cons
Only One Color Option 

Not Official Merch 
For more gaming-related merch check the guides below:
Best Stardew Valley Merch Guide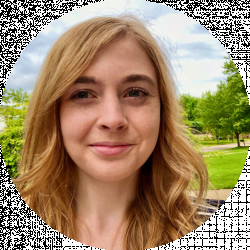 Latest posts by Erin Jamieson
(see all)