With over 180 million players, there's little doubt that this exciting free-to-play game is one of the most popular in 2022. League of Legends is challenging enough but shopping for the best merchandise can be too. But while you can learn how to play League of Legends, it is easier to master finding official merchandise with the right guide.
In this guide, I'll share some off-beat details about League of Legends merchandise you may not know. I'll also give you my tips on where and how to shop for officially licensed League of Legends merchandise. Finally, I'll point you to my favorite League of Legends merchandise you can shop for online or in stores.
Bottom Line Up Front Summary:  If I had to select just one merchandise item for League of Legends, it would be the League of Legends Champion Poster. This poster features iconic characters and is printed of high-quality paper with premium ink. It's attractive, affordable, and useful for decorating and collecting.  
My Top Picks
What You Don't Know About League of Legends Merchandise
As the most played multiplayer game in the world, it seems like almost everyone at least has heard of League of Legends. But you may not know about some quirks and mishaps with League of Legends merchandise. From the infamous shop bug to scoring discounts to easter eggs, here are some things you may not know. 
Infamous League of Legends Shop Bug 
The infamous shop bug has to do with the in-game loot store, not the Riot Games store itself. Players have been frustrated with times that the stop button doesn't work. Some have taken to Reddit discussing Error Code 900 and issues with the shop disappearing or not loading. The most common shop error has a quick fix which requires to access their game files.  Many of the worst issues happened a few years ago. Luckily, it at least seems like the errors are less frequent. 
Luxe Louis Vuitton Merchandise Collaboration
Sometimes the most unlikely collaborations happen for merch. That's true of League of Legends' 2019 collaboration with luxury designer Louis Vuitton. The collection included graphic print leggings, tops, and even a $5,000 genuine leather jacket– all inspired by League of Legends. 
Scoring a Discount for League of Legends Merchandise 
League of Legends' actual merchandise and in-game merchandise do go on sale. When a sale occurs (loot store or the Riot Games Store), it usually lasts about a week. However, I want to warn you about discount codes. You'll see discount codes advertised on many websites but know that many of these are scams, or just trying to sell something. It's better to check back for deals vs downloading unknown coupons. 
Where to Buy League of Legends Merchandise

If you search for League of Legends merchandise, chances are you'll come across fan-made merchandise. This can be found on websites such as Etsy, Red Bubble, and tee Public, and some listings occasionally on Amazon. But authentic, licensed merchandise has appeared in some store collaborations such as H&M and Hot Topic. The problem is those options are limited. Here are my top places to shop for officially licensed League of Legends merchandise. 
Amazon
While it's true that you have to be careful when you're shopping for League of Legends merchandise on Amazon, there's also a League of Legends Store. Through this, you can be sure that all the listings are officially licensed merchandise. This small collection includes affordable collectible figures. Shop League of Legends Merchandise on Amazon Here. 
Riot Games Offical Store 
One of the best places to find a wide variety of officially licensed merchandise is through the official Riot Games store. This online store includes plush, accessories, figurines, clothing, and more. Popular items include League of Legends hoodies, jackets, gear, and character-s[ecific items. The worst part is that it's a bit hard to navigate. Shop League of Legends Merchandise on Riot Games Here. 
Target 
Target has a notable collection of licensed items for League of Legends fans. This collection is, has sales, and is cheaper generally than Riot Games. You'll find toys and collectible figurines and posters. The worst part is that some other franchises are mixed with search results for League of Legends, so it takes a little persistent effort to find what you're looking for. Shop for League of Legends Merchandise at Target Here. 
League of Legends Merch: My Picks
Here are my top selections for the best League of Legends merchandise. First and foremost, I only am recommending officially licensed merchandise that captures the essence of the game. Secondly, these products are only sold through retailers with clear customer service standards. Finally, I selected these merchandise items because they stand out as useful, creative, and well designed for the price offered. 
League of Legends Accessories & Decor
Keychains and wall art add a little pizazz to your desk, car keys, or bedroom. These are selected based upon price, unique design, and how they represent League of Legends characters or gameplay. 
Little Legends Keychain Plush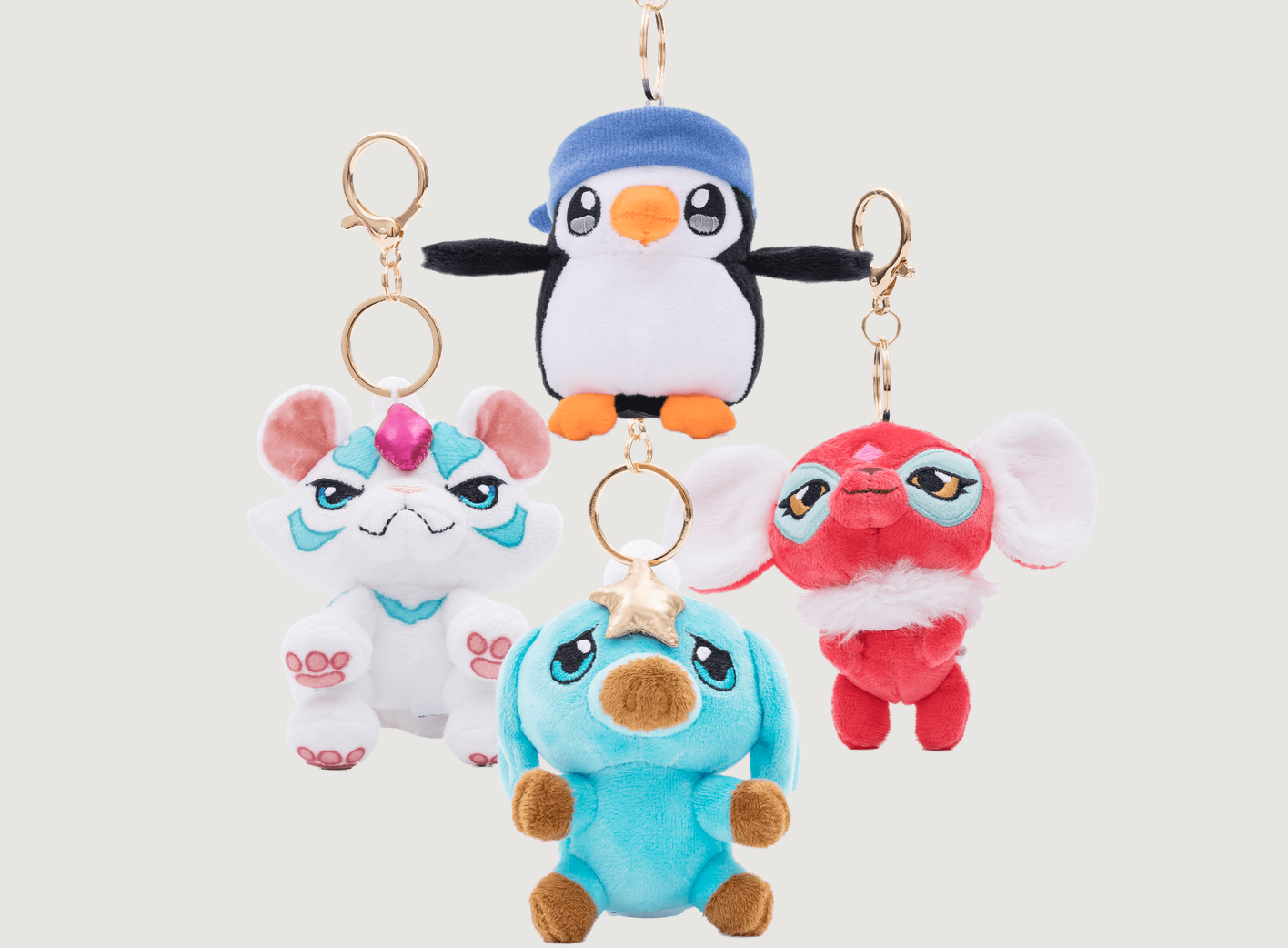 Want to become more organized? Do you tend to lose your keys or do you just want a little personality for a bag? You could even attach these keychains to a desk. A box comes with four keychain plush: jeweled protector qiqi, Fuwa, and pengu. The plush is soft and detailed, and each keychain is separate, so you get multiple uses out of the set. Each is made with soft polyester and exceptional details for the minute, 4.5-inch size. Buy Here. 
Pros
4 Characters

Soft Mini Plush

Attach to Bags, Belts, and More 
Cons
Keychains Can Tarnish if Wet

Plush is Tiny 
Firecracker Teemo Keycap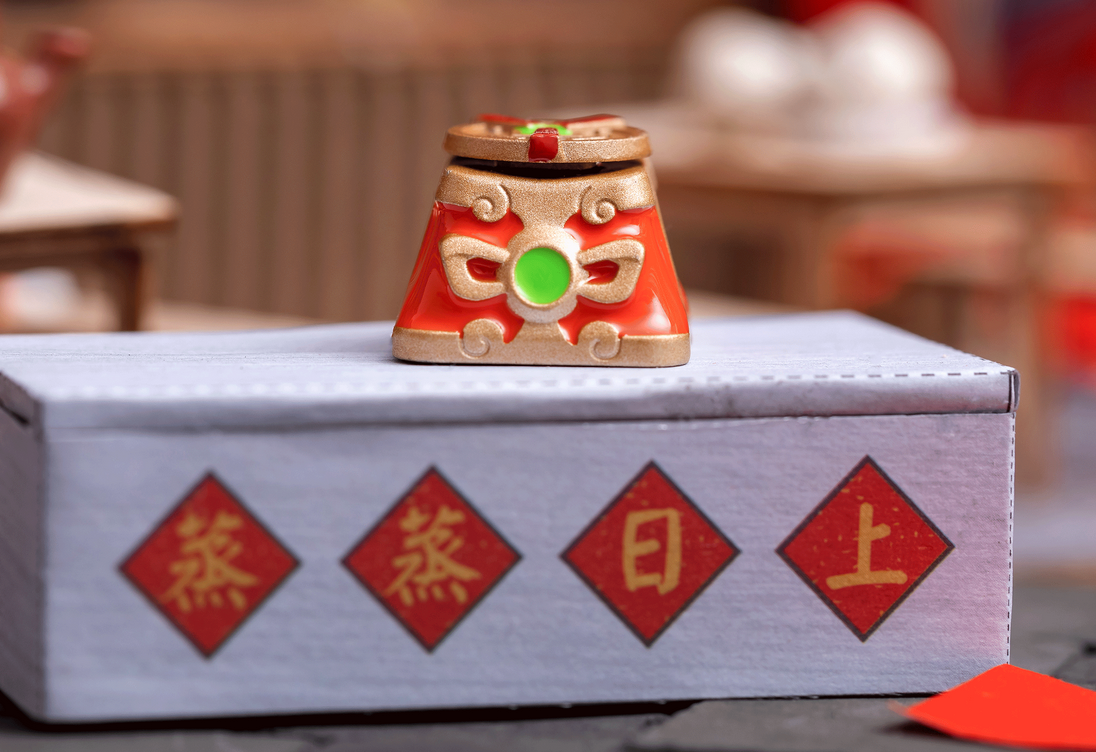 Get ready to game in style. The keycap comes from the Firecracker collection from the Riot Games store. Not only is it functional, but it's also decorative and collectible. The keycap is made with brightly-hued photopolymer resin. The keycap comes in a collectible box and adds just a touch of fun to hours of LOL gaming. Buy Here. 
Pros
Collector's Box

Striking Design

Unique Item to Collect
Cons
Resin Can Wear

Only Available in One Design 
League of Legends Champions Framed Poster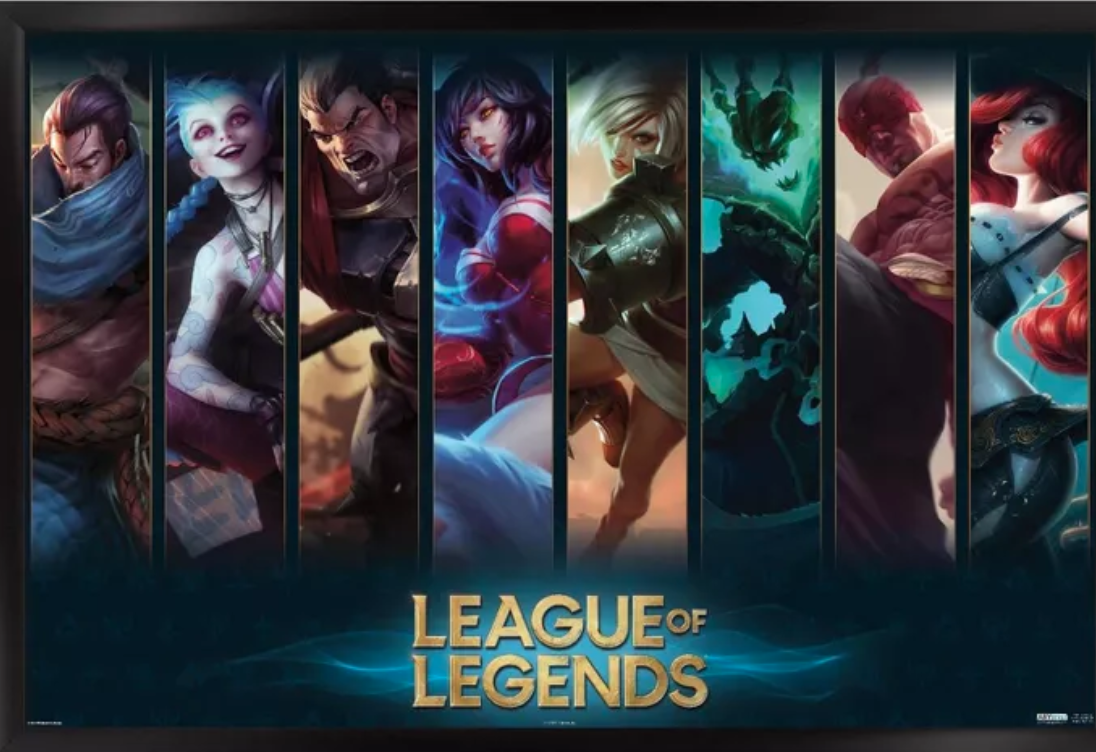 This League of Legends Champions poster features high-resolution ink, printed on premium poster paper. The colors are vibrant and the poster features lightweight construction. You can hang it multiple ways. There are two sizes to choose from. The expressive details make it ideal for decorating any space. Buy Here. 
Pros
Multiple Sizes

Premium Ink

Premium Poster
Cons
Expensive 

Lack of Customer Reviews 
100pcs Cool Double Style Arcane: League of Legends Cartoon Anime Game Decal Stickers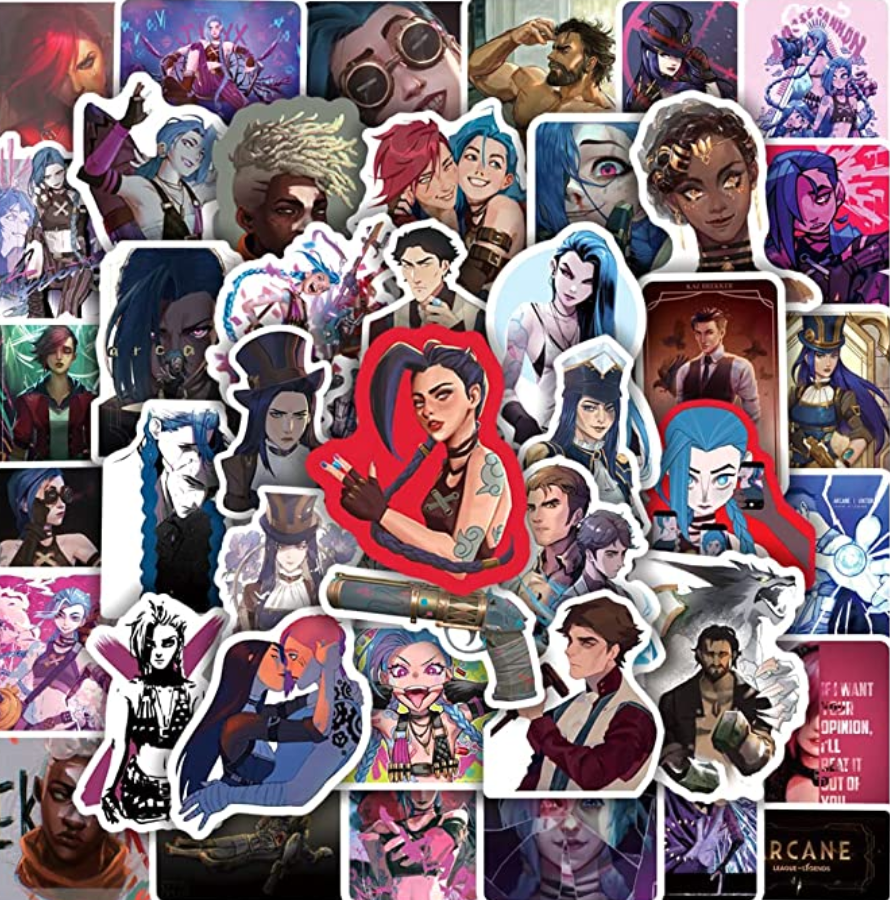 These stickers are a perfect way to brighten any room. This impressive 1000 piece sticker set can be used for laptops, water bottles, skateboards and so much more. You'll get 50 bright film stickers and 50 muted stickers, They are made with environmentally friendly, waterproof vinyl. The company also offers refunds. Buy Here. 
Pros
1,000 Stickers

Waterproof

Bright Colors
Cons
Hard to Reuse

Some Repeat
League of Legends Apparel
Zip-up hoodies, joggers, hats, and basic t-shirts allow you to show off your love for League of Legends. While there are cheaper items, these apparel items are officially licensed and designed with care and creativity.
Firecracker Teemo Hoodie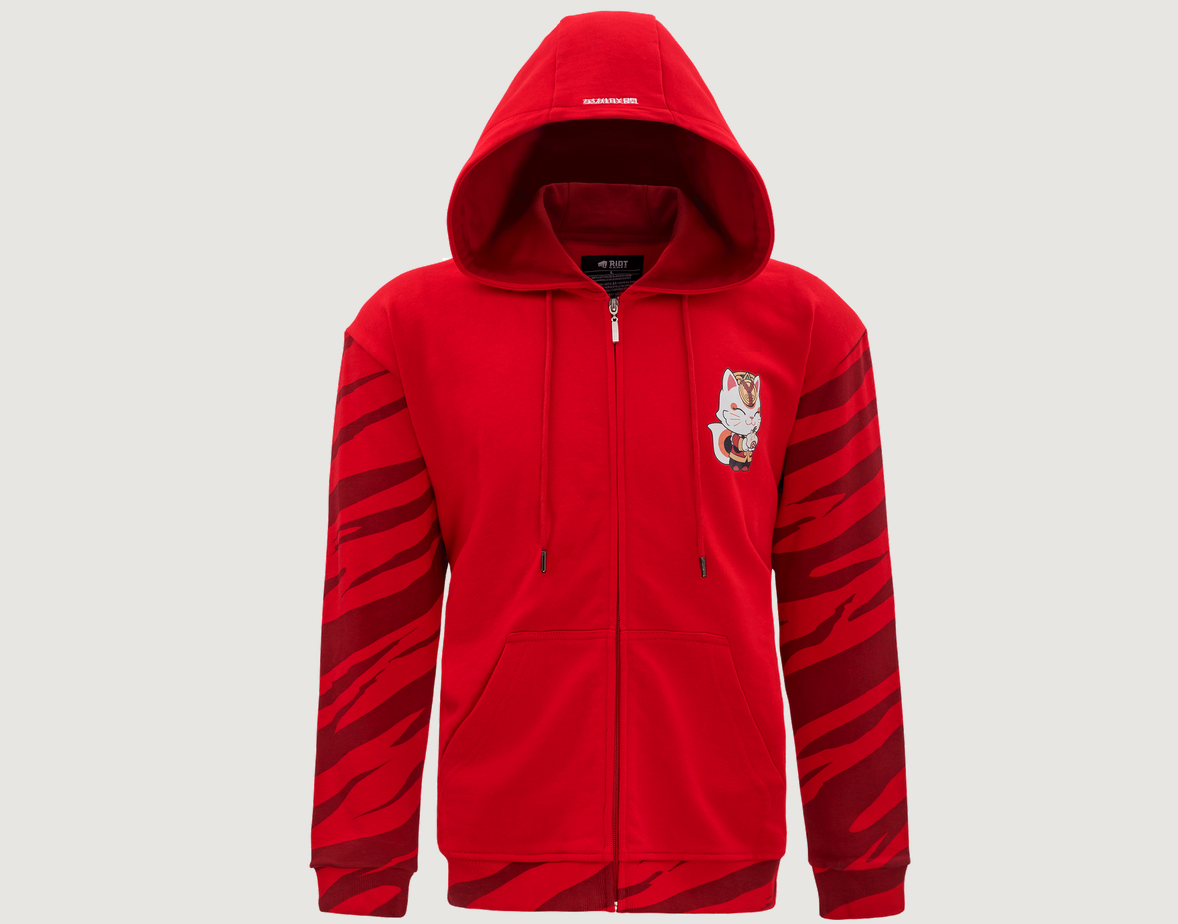 This striking hoodie is my favorite choice for League of Legends fans. The hoodie is soft and cozy, made with 100 percent cotton. This hoodie features a front and back print, with tiger stripe details on the arms. The dual pockets make this hoodie convenient for everyday wear, and the hood and zip-up allow you to adjust to the weather. Buy Here. 
Pros
Front and Back Print

Tiger Stip Design

Dual Pockets and Zipper 
Cons
Can Shrink (100 Percent Cotton)

A Little Expensive
Firecracker Teemo Hat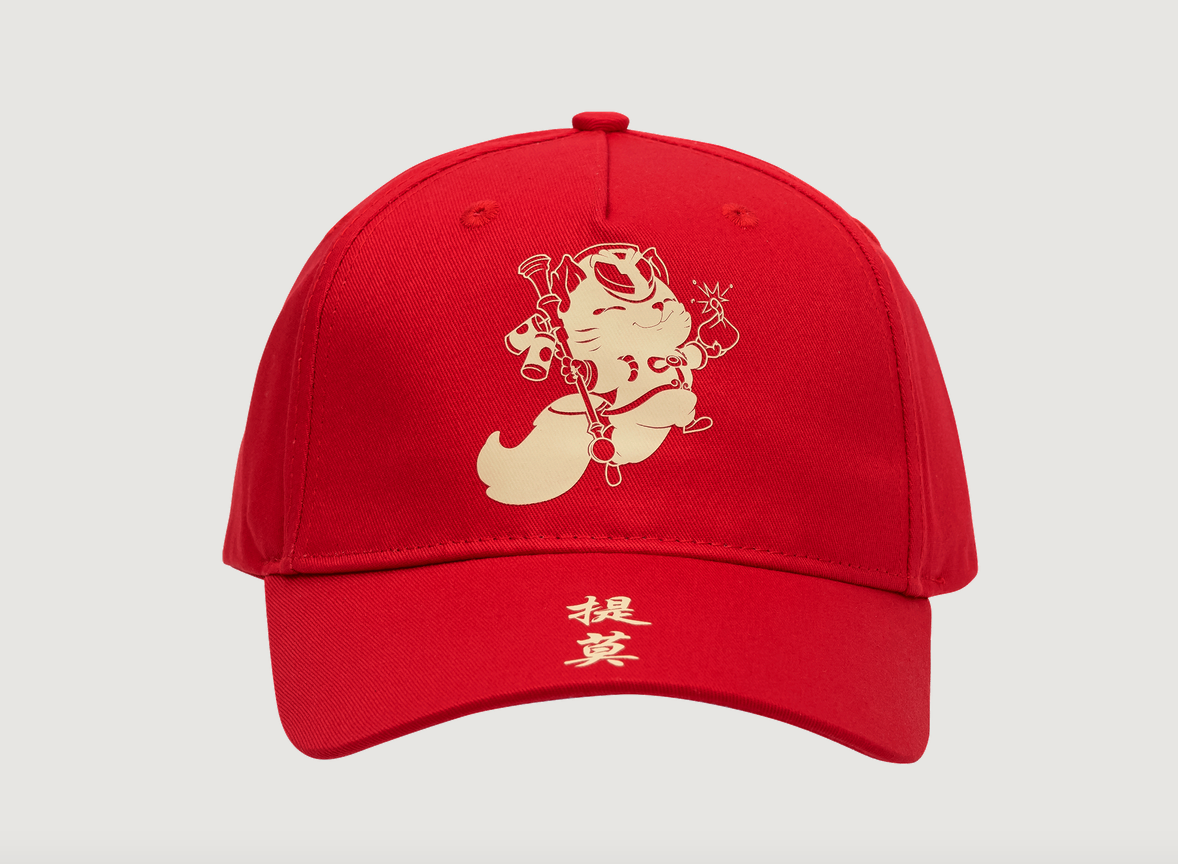 This hat pairs perfectly with the Teem hoodie. The hat is adjustable for a comfortable fit. The red hue is striking. I love the gold detailed motifs and the design is balanced yet eye-catching. This red and gold is certainly a winner for League of Legends gamers. Buy Here. 
Pros
Gorgeous Red and Gold Details

Pairs with Hoodie 

Brim for Sun Protection
Cons
Riot Games Official T-shirt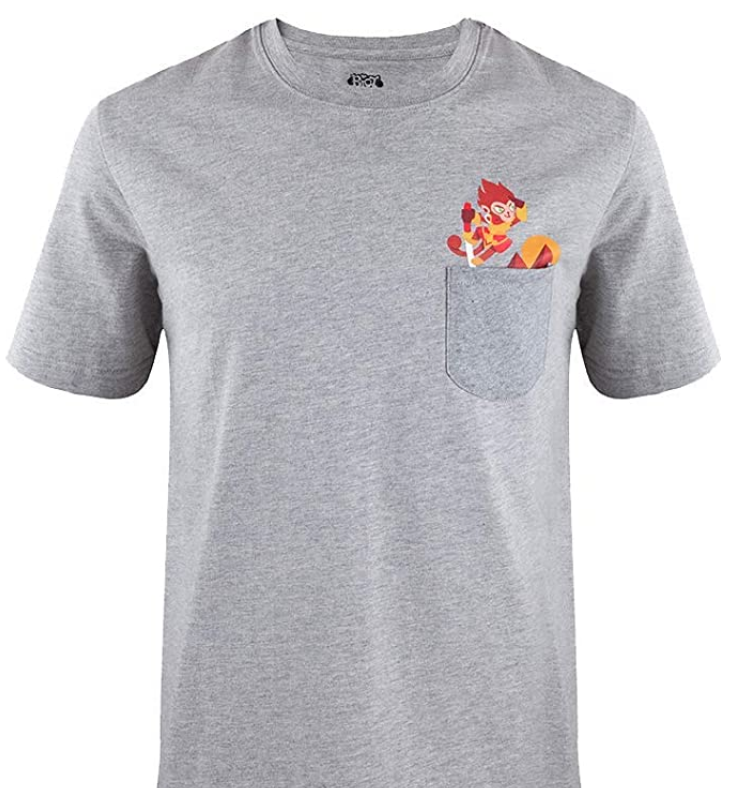 This t-shirt is a great option for League of Legends players. The official t-shirt is sold on Amazon for a fair price. The design is subtle and versatile for gaming or everyday wear. A small but colorful embroidered character is featured above a front pocket. The t-shirt is made out of 100 percent cotton for a comfortable and practical fit. Buy Here. 
Pros
Screen Print Graphic

Front Pocket

Classic, Soft Cotton Fit
Cons
Nike Dunk LowLPL League of Legends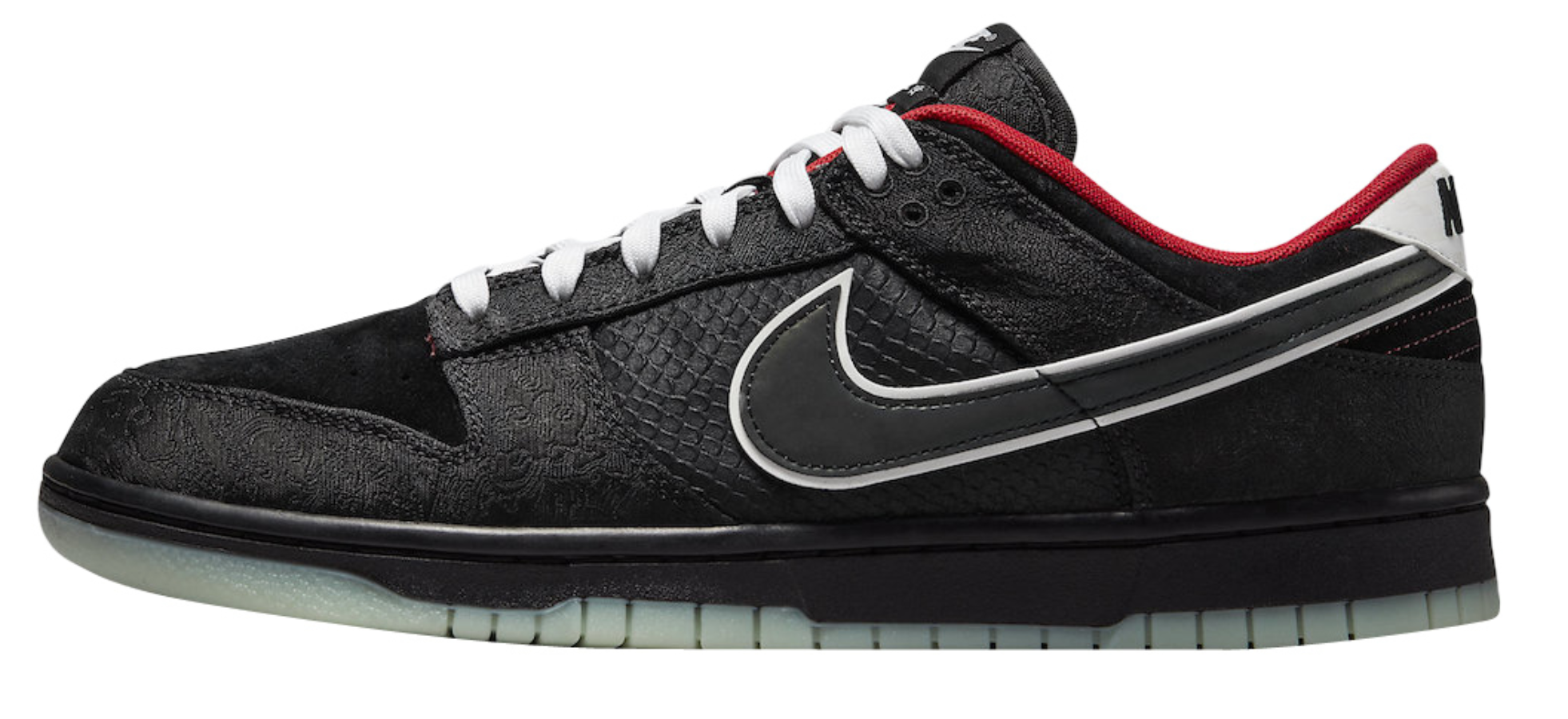 These League of Legends shoes are perfect for a pickup game or streetwear style. The LOL shoes feature a black and white exterior and crimson lining, The Nike and LOL Legends partnership is a unique collaboration, ensuring you're getting a quality brand. Chinese iconography accents the show. The LPL branded tags and star-embroidered geels add a special touch. You get comfort and support in the sole. Buy Here. 
Pros
Chinese Iconography 

Star Accent Heel 

Cushioning
Cons
League of Legends Figurines and Collectibles
My selections include League of Legends figurines and a collector's set. While the figurines are affordable, they're crafted with detail and perfect for display. Most importantly, these are genuine, officially licensed products, so you know you aren't buying fan-made knockoffs.  
League of Legends Figurines Set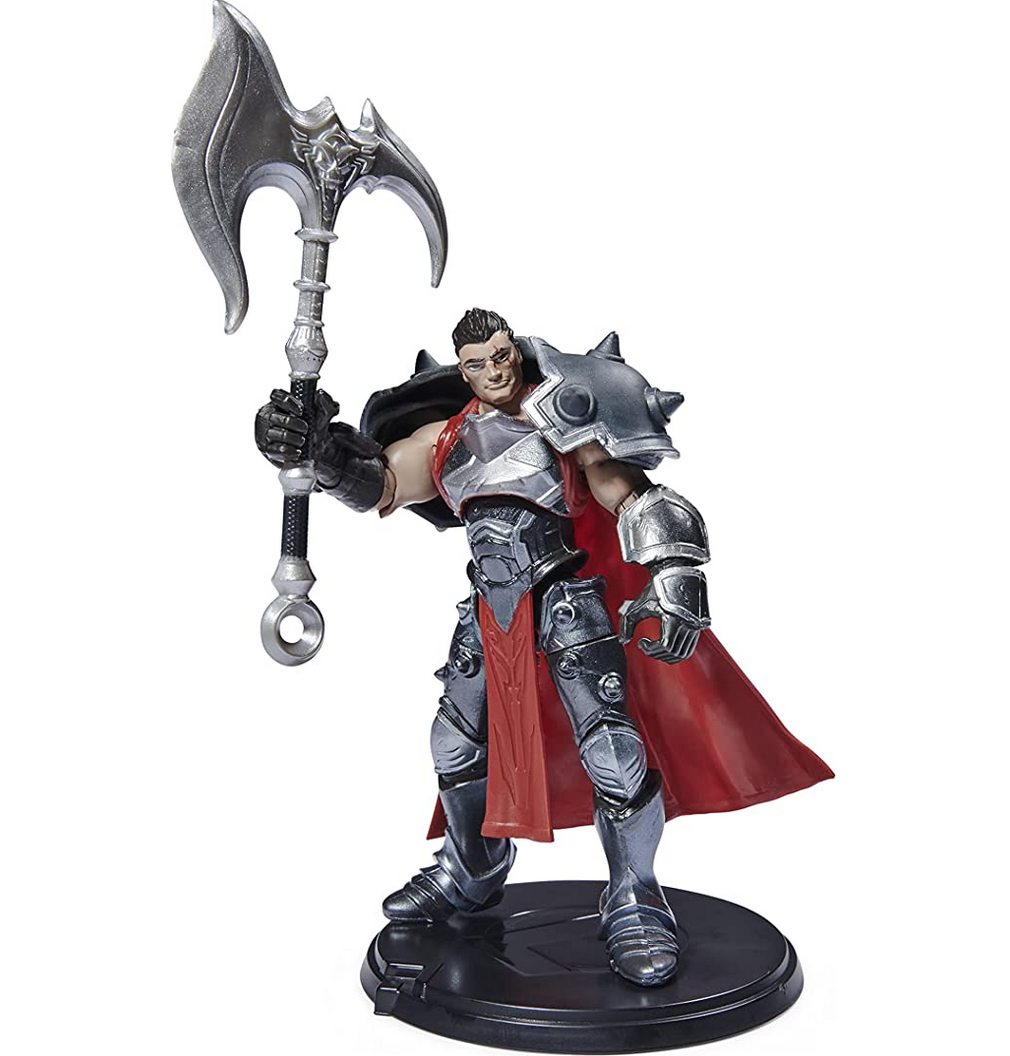 This figurine set is the best you can buy for League of Legends. It includes 5 official figurines, including characters like Heimerdinger, Vi, Caitlyn, Ekko, and Jinx. The 4-inch figures include molded details and unique textures. They come painted with premium colors. 
Pros
5 Champions Set

Affordable

Premium Paint
Cons
League of Legends – Yordles Set of 5 Mini Figurines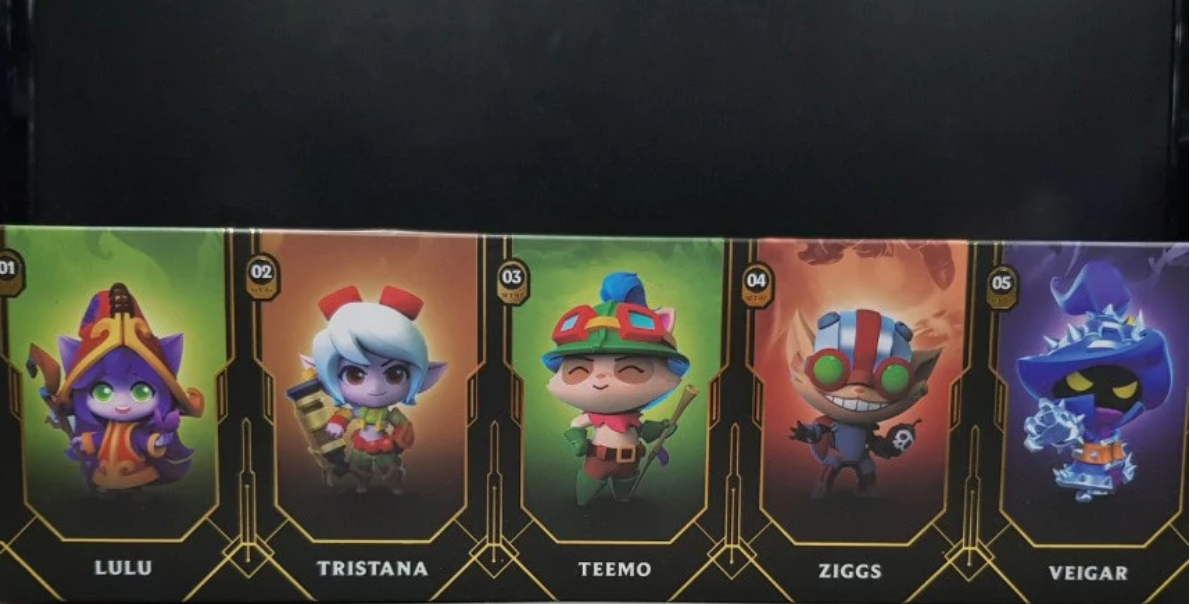 Mini figurines are very popular amongst League of Legends players. This mini figurine set consists of 5 figurines including Lulu, Tristana, Teemo, Ziggs, and Veiga, I love how easy this set makes it to collect your favorite figurines. These small collectibles are brightly colored. Buy Here.
Pros
5 Mini Figurines

Popular 

Bright Colors
Cons
Slightly Expensive

PVC Only 
Ruined King: A League of Legends Story Collector's Edition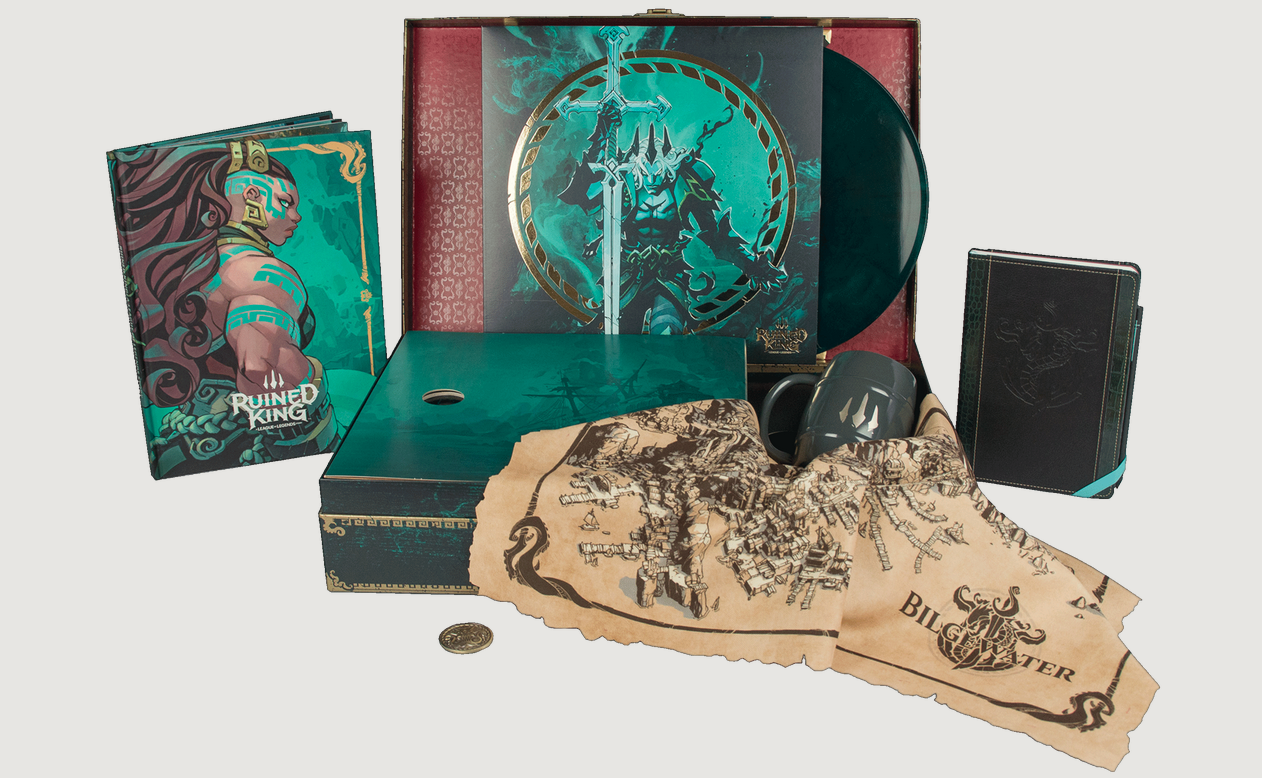 This item is for true collectors. The League of Legends Collector's Edition set includes the deluxe edition of the Ruined King game (available for Xbox, Switch, Steam, Playstation, and more platforms). Alongside that, there's an exclusive art book, exclusive 12-inch vinyl, an insulated mug, a leather notebook and pencil, and a cloth map of Bilgewater. You'll also get a Golden Kraken Coin. Buy Here. 
Pros
For Multiple Platforms

Exclusive Items

Beautiful Design
Cons
Limited Time

No Refunds Available
Frequently Asked Questions
Question: Can I Sell League of Legends Merchandise?
Answer: There's plenty of fan-made merchandise out there for League of Legends. The problem? You're risking copyright issues. Riot Games owns the right to all logos and characters. Thus, you don't have the authority to sell or publish any of their designs. I also recommend only buying officially licensed merchandise for League of Legends. 
Question: When Does the League of Legends Store Update?
Answer: Merchandise changes in and out by season and throughout the year, making it hard to know when the merchandise will update. That said, League of Legends' official website usually runs sales for 7 days at a time. 
Question: How do I Buy in-game Merchandise for League of Legends?
Answer: The League of Legends Loot Shop is called "Your Shop" in LOL. The algorithm makes recommendations for skins. With these features, you can sometimes score discounts from 20 to 70 percent off. Left-clicking on an item will provide you with an option to purchase it. You can quickly access the shop button by pressing "P" on your keyboard. 
Question: How Does Tracking and Shipping Work for the League of Legends Official Shop?
Answer: The official Riot Games shop has tracking and shipping policies for its merchandise. When ordering from and within the United States, orders are fulfilled within 3 to 8 business days, or 8 to 14 business days for Canada. European customers' orders are fulfilled in 4 to 9 business days on average. Those ordering in Australia have orders fulfilled within 8 to 14 business days. Most orders are processed in 2 to 3 business days. Shipping fees are based on the weight of your order and calculated as you check out. Every order will be given tracking information. You can contact Riot Games if your order hasn't arrived after 5 business days of the estimated arrival date. 
Final Thoughts 
By 2020, League of Legends had made one and a quarter billion dollars in revenue. Strangely, LOL esports competitions haven't turned much of a profit yet. Regardless, this exciting game is only becoming more popular, and it's exciting to see how more players continue to join. Just as the player base and interactions continue to evolve, so does the line of official merchandise. League of Legends merchandise is always changing, which means checking back frequently may be your key to finding the most unique merchandise. 
League of Legends Plush by Character 
You can find a colorful, high-quality collection of plush for many of your favorite League of Legends characters on the official Riot Games store. These plush are perfect for collecting and display. They're worth spending a little extra money to get these great design details and to know that you're only buying officially licensed merchandise. Please note that some plush goes in and out of stock, so check back often. 
You can also check back for options like Gnar, Poro, and more. 
Alistar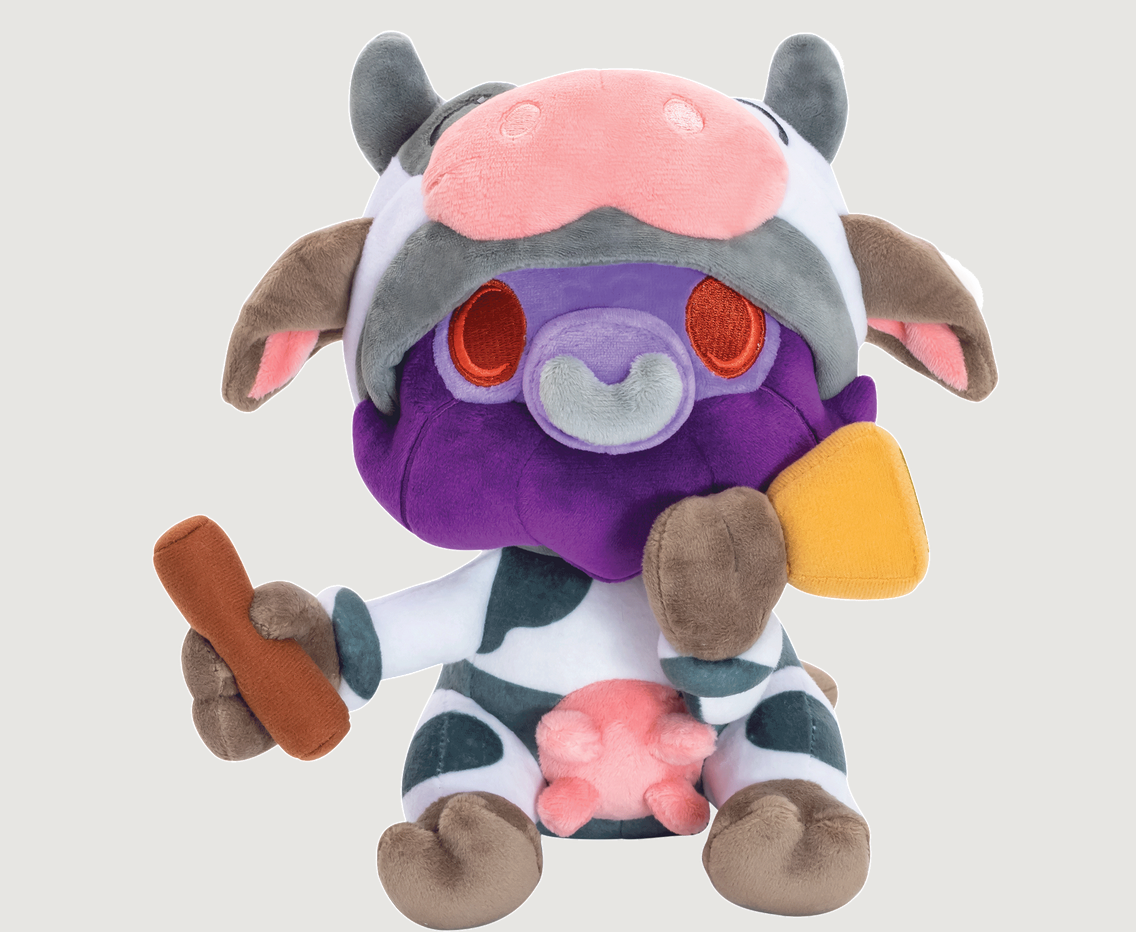 This minotaur may have a reputation for being vengeful but is given quirky skin here. Alistar wears cow skin for a whimsical take on this well-known LOL character. Buy or Check For Waitlist Here. 
Pros
Detailed Cow's Print

Unique Design
Cons
Doesn't Capture Normal Aggressive Nature 
Frostfire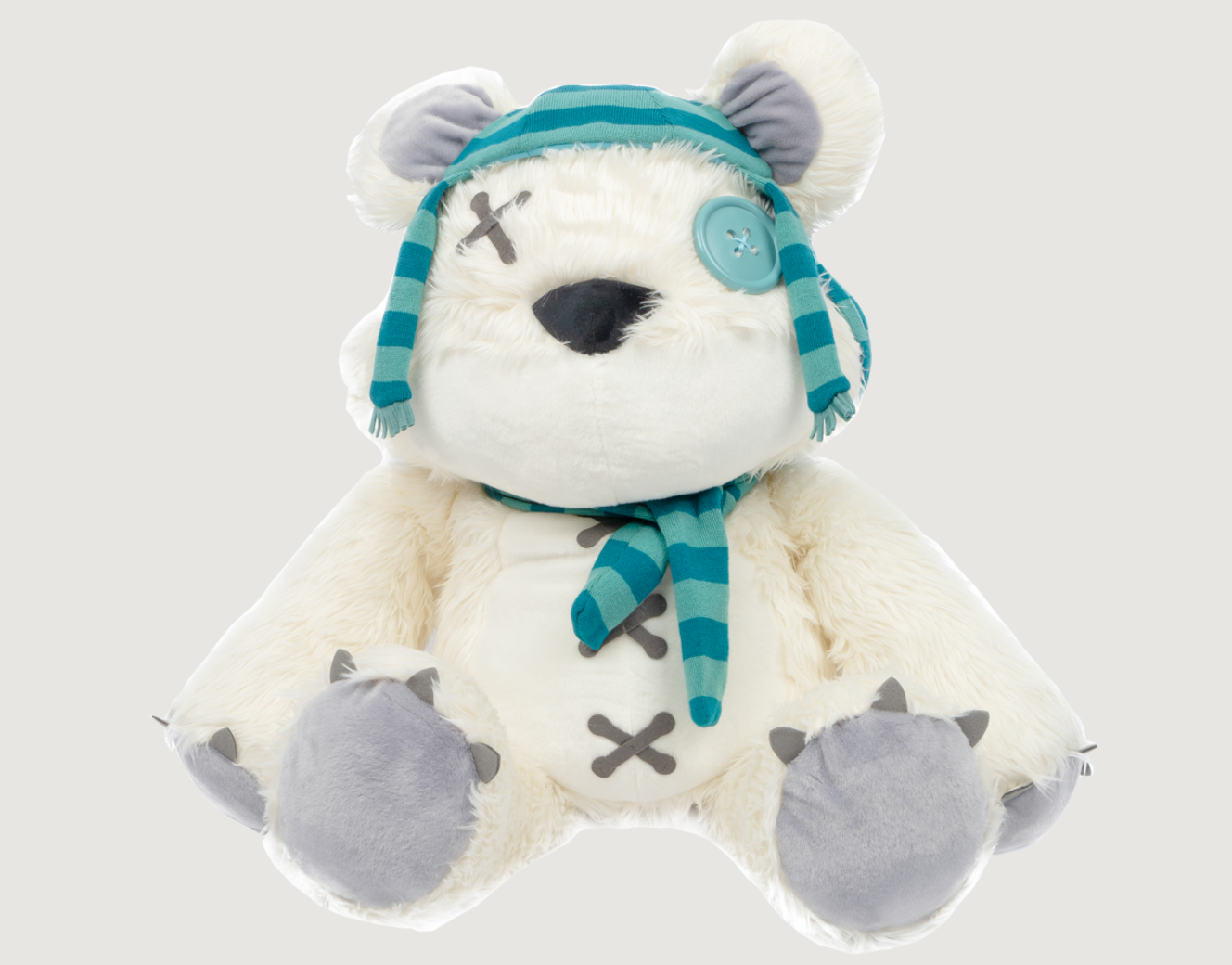 The generous extra large plush is a true collector's item. Frostfire is 40 inches tall, with soft polyester fiber and a signature striped blue scarf. Buy Here. 
Pros
Generous Size

Detailed Scarf
Cons
Gwen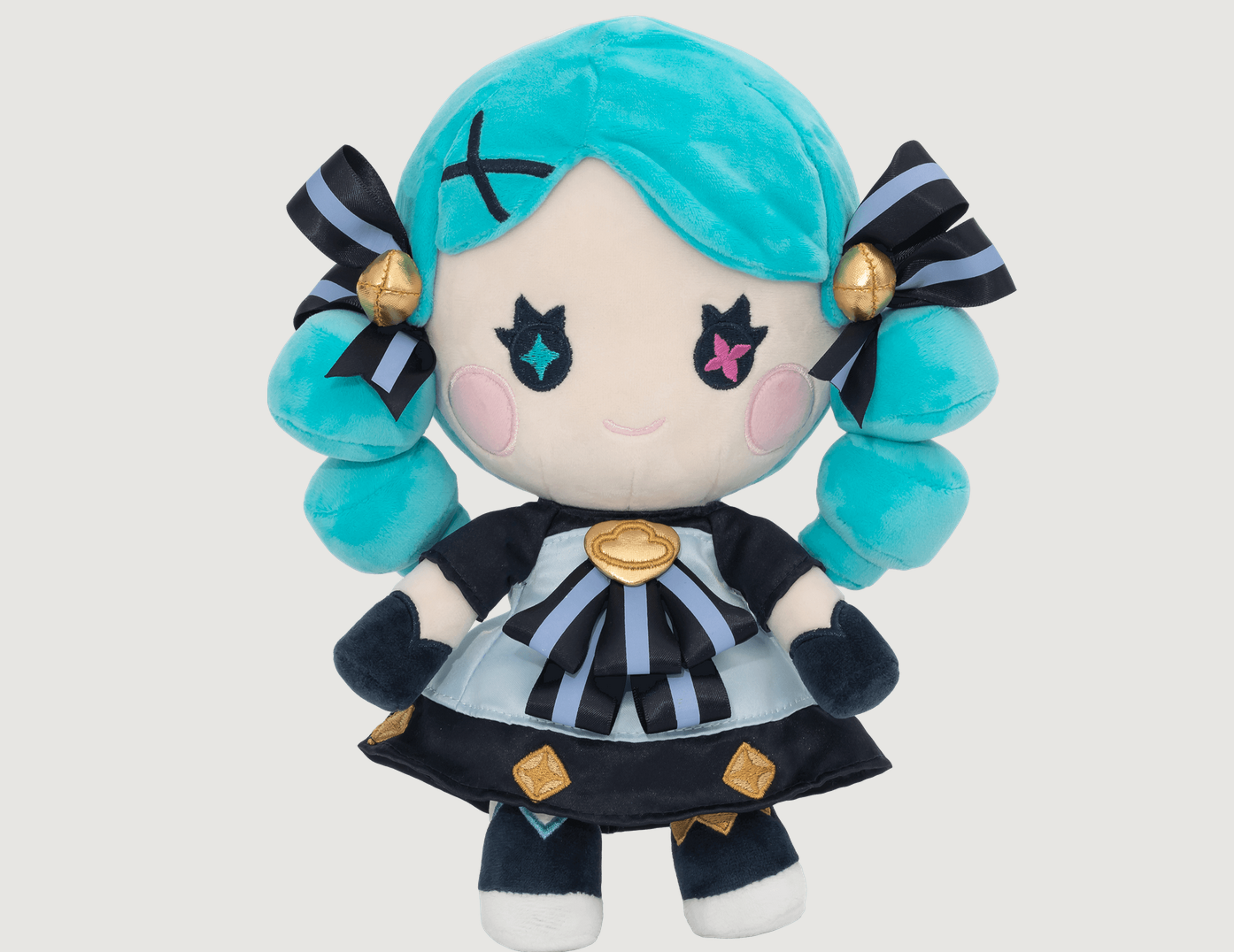 Gwen is magical with this soft 9.9-inch plush. Bright braided hair with accessories, a ruffled dress, and gold accents capture the enchanted doll from Camavor. Buy/ Waitlist Here. 
Pros
Ruffled, Detailed Skirt

Soft, Textured Hair 
Cons
Popular; Wait for List Frequently 
Saki and Riku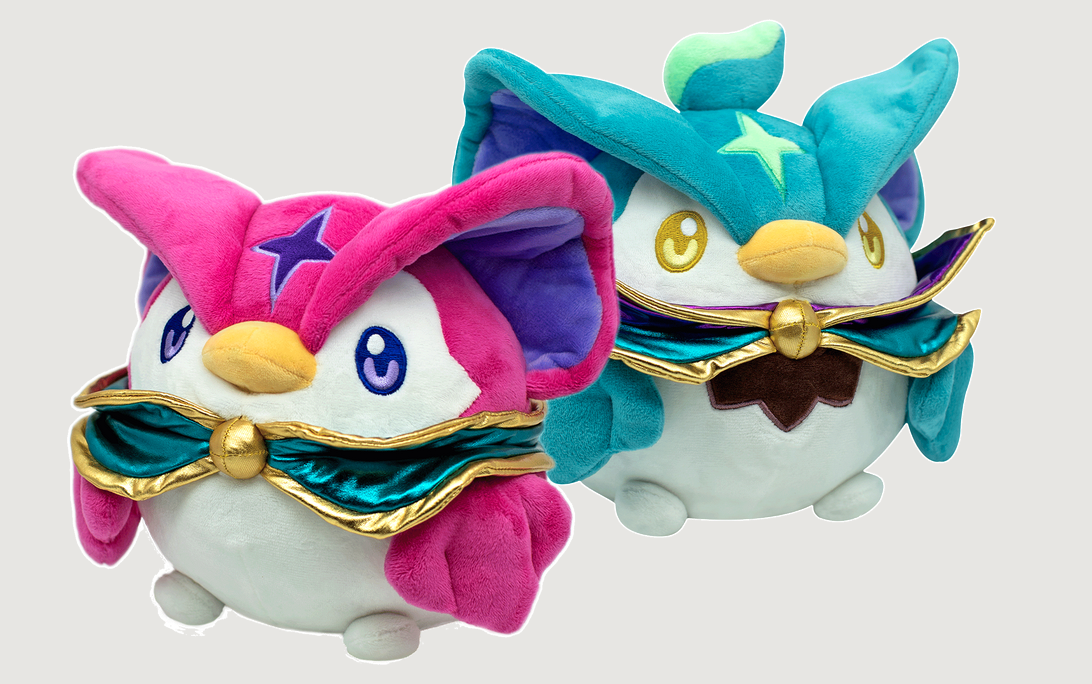 This set of 7.5-inch plush includes Saki and Riku, the loyal familiars for Rakan and Xayah. The bright colors, shiny sashes, and soft construction are all spot-on. Buy Here.  
Pros
Shiny Sash

Beautiful Colors
Cons
Can Only Buy Two Together
Sugarcane Furyhorn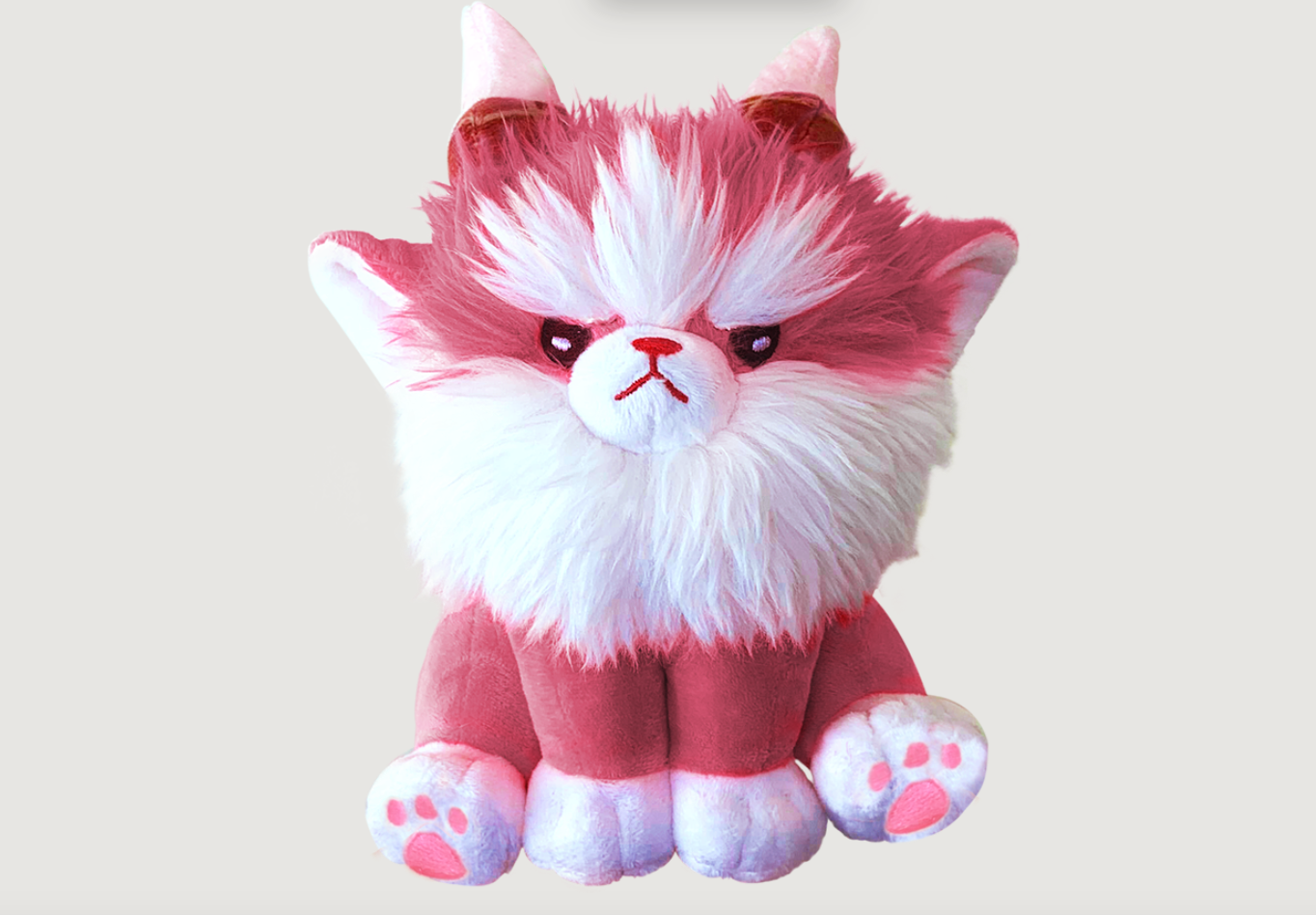 Horned creatures with the fluff of a house cat, this plush is both fierce and cute. The lush mane of hair and paw print details are hard to pass up. Buy Here. 
Pros
Generous Mane

Paw Print Detail
Cons
Mane Can Become Dirty (White)
Sweetheart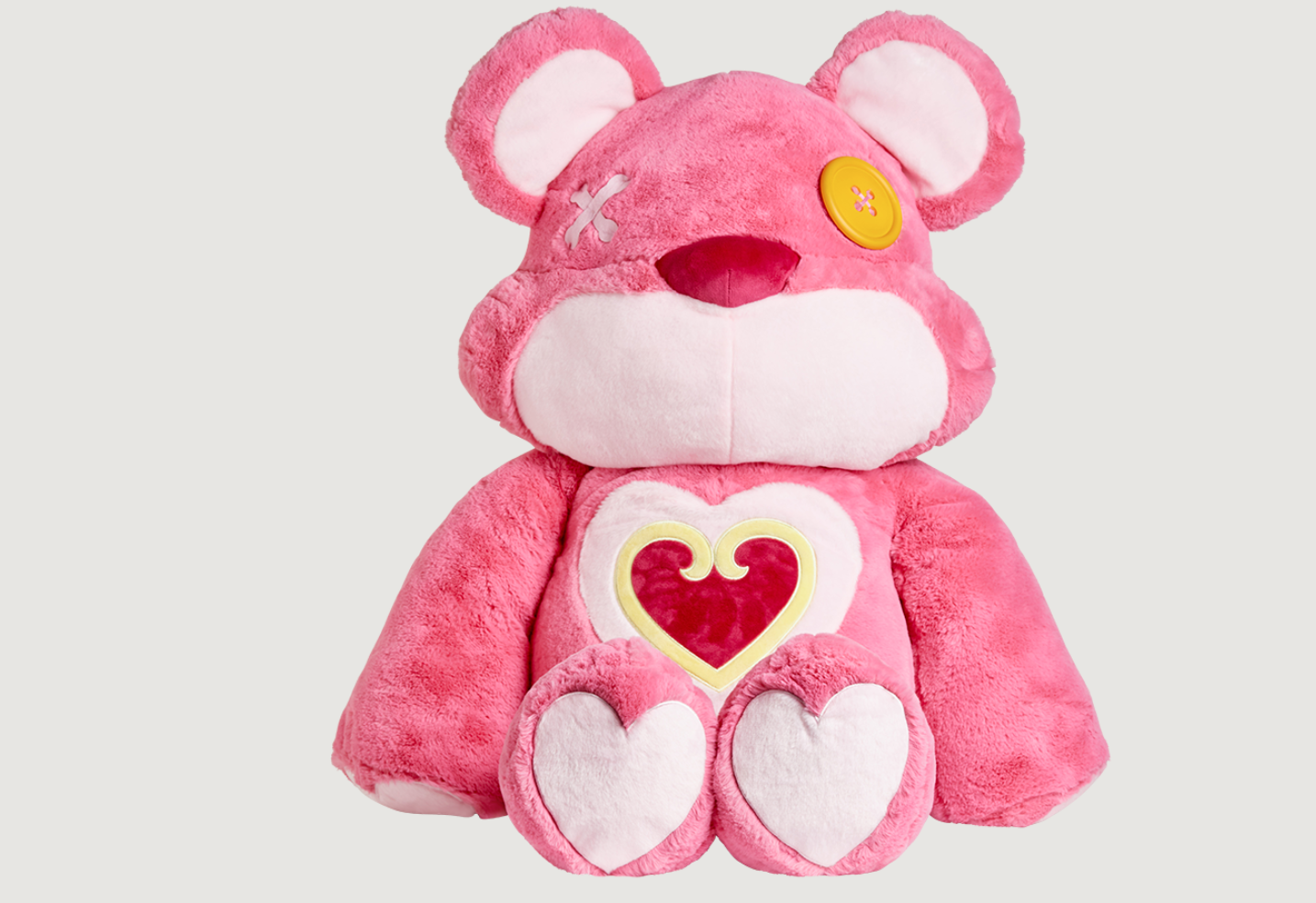 Make Sweetheart your sweetheart with this extra-large plush. The striking pink colors, fluffy polyester construction, and embroidered heart are all excellent details. The plush is 40 inches long. Buy Here. 
Pros
Embroidered Heart

Pink Polyester Fur 
Cons
Yuumi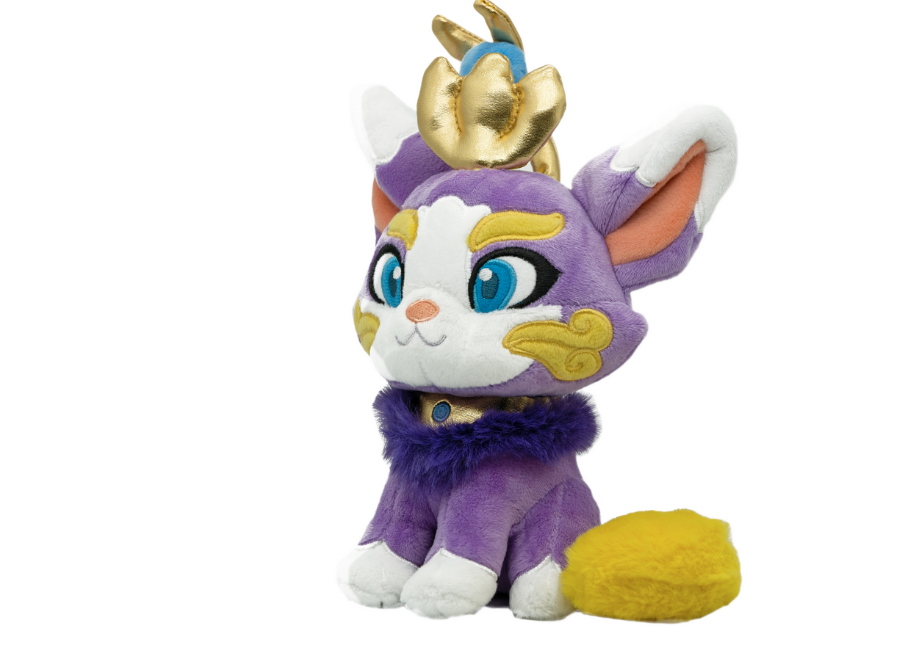 Yuumi, while on a waitlist as I'm writing this, is one of my favorites. The magical cat, known for loyalty and protection, radiates with a gold-tone crown, royal purple fur, and expressive blue eyes. Buy Here/ Waitlist Here. 
Pros
Expressive Eyes

Gold Crown Accessory
Cons
Final Buying Recommendations: League of Legends Merchandise from H&M 
H&M doesn't have a big merchandise clothing line for League of Legends, but it's worth noting. Your best option is to shop for products separately, as there is no one link for all items. The best items you can buy include a cozy regular fit hoodie and a simple black tee.  Some items you'll have to be put on the waitlist for. Stock for League of Legends merchandise is a little tricky right now, but the good news is that you can be notified when something else is offered for sale. 
Find more gaming related guides, checking these links below
Best Stardew Valley Merch Guide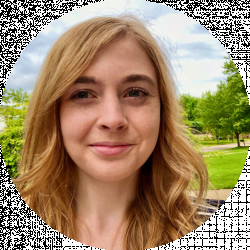 Latest posts by Erin Jamieson
(see all)