She's been called the Queen of TikTok. Charli D'Amelio is certainly a social media star, but is she also the queen of great merch? I decided to review Charli D'Amelio's merch store and collabs to guide you to the best products. 
Making a living as a social media influencer may seem like a dream job to many, but it comes with its challenges. That's especially true for TikTok stars like Charli D'Amelio. Though there's no denying her success, there's pressure to maintain that success.
A 2021 New York Times article explained that predicament. TikTok influencers may gain fans quickly, but they often hit the ceiling. When Charli and sibling Dixie first created content for TikTok in 2019, their content stood out.
Still considered the top TikTokers on the platform, Charli and Dixie now face countless others creating some similar content. Others have critiqued the type of content Charli, and Dixie create. But the larger concern, it seems, is how the younger sibling Charli will continue to expand her career. 
TikTok is demanding, perhaps more so than any other social media platform. The most popular TikTokers may find themselves posting multiple times a day. While there's a reward to that, that demand can lead to burnout and a loss of creativity. 
So far, there are no signs that Charli D'Amelio is slowing down. If anything, Charli has shown herself to be a wise entrepreneur, branching out with an official merch shop and even collabs with Dunkin' Donuts, Hollister, and Target. 
But with all these ventures, it can be challenging to select the best merch. This guide will tell you about Charli, her merch, and how to select the very best products.
Who are the D'Amelio Sisters?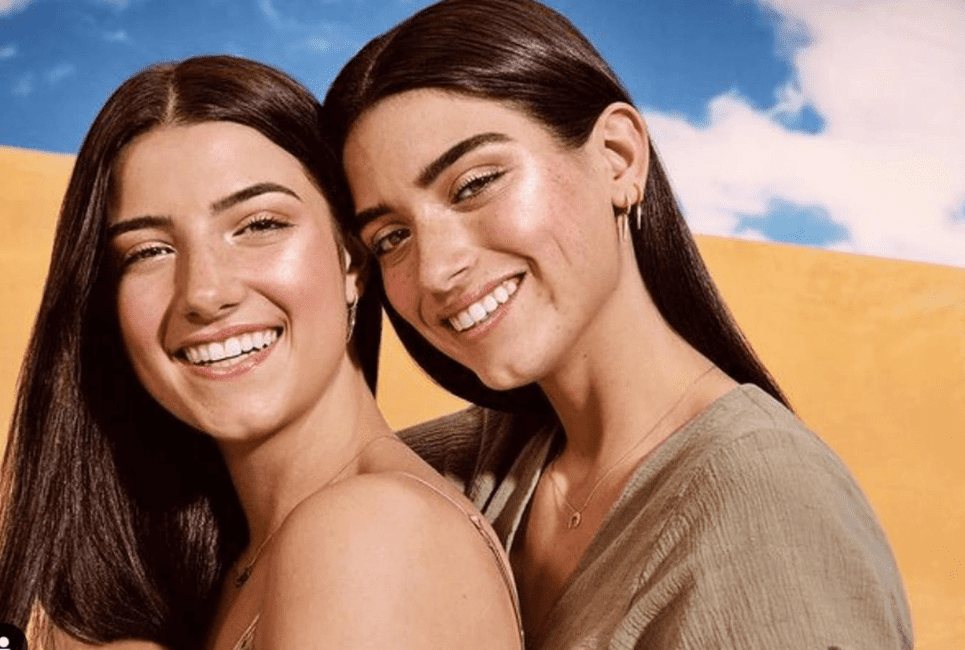 The D'Amelio sisters refer to Charli and Dixie D'Amelio. Both sisters are most well known for their TikTok presence. Dixie, the older of the two sisters, has 50 million followers on TikTok but has ventured into other projects. In 2020, Dixie signed with HitCo Entertainment for a record deal. She also appeared in a YouTube series and currently hosts a podcast with her sister Charli. The two sisters are the hottest social media influencers on TikTok and are still very young. 
How Did the D'Amelios Get Rich?
The D'Amelios make their money through multiple streams of revenue. The sisters are paid via AdSense, sponsorships, and merch sales. However, they also had the advantage of well-to-do and connected parents.
How Do D'Amelio's Parents Have Money?
Charlie and Dixie's parents are also TikTok stars. However, their social media presence is slightly different. Both parents share a mix of family photos, promotions for Dixie's music, and the D'Amelio show. The D'Amelio show streams on Hulu and is a popular reality show. The point of the D'Amelio show is to focus on the family's relationships, struggles, and personal lives. The show is more or less what the D'Amelio parents do for work. However, before fame, the D'Amelios were still busy. Mom Heidi was a model, and Dad Marc was a businessman. 
How Did Charli D'Amelio Get Famous?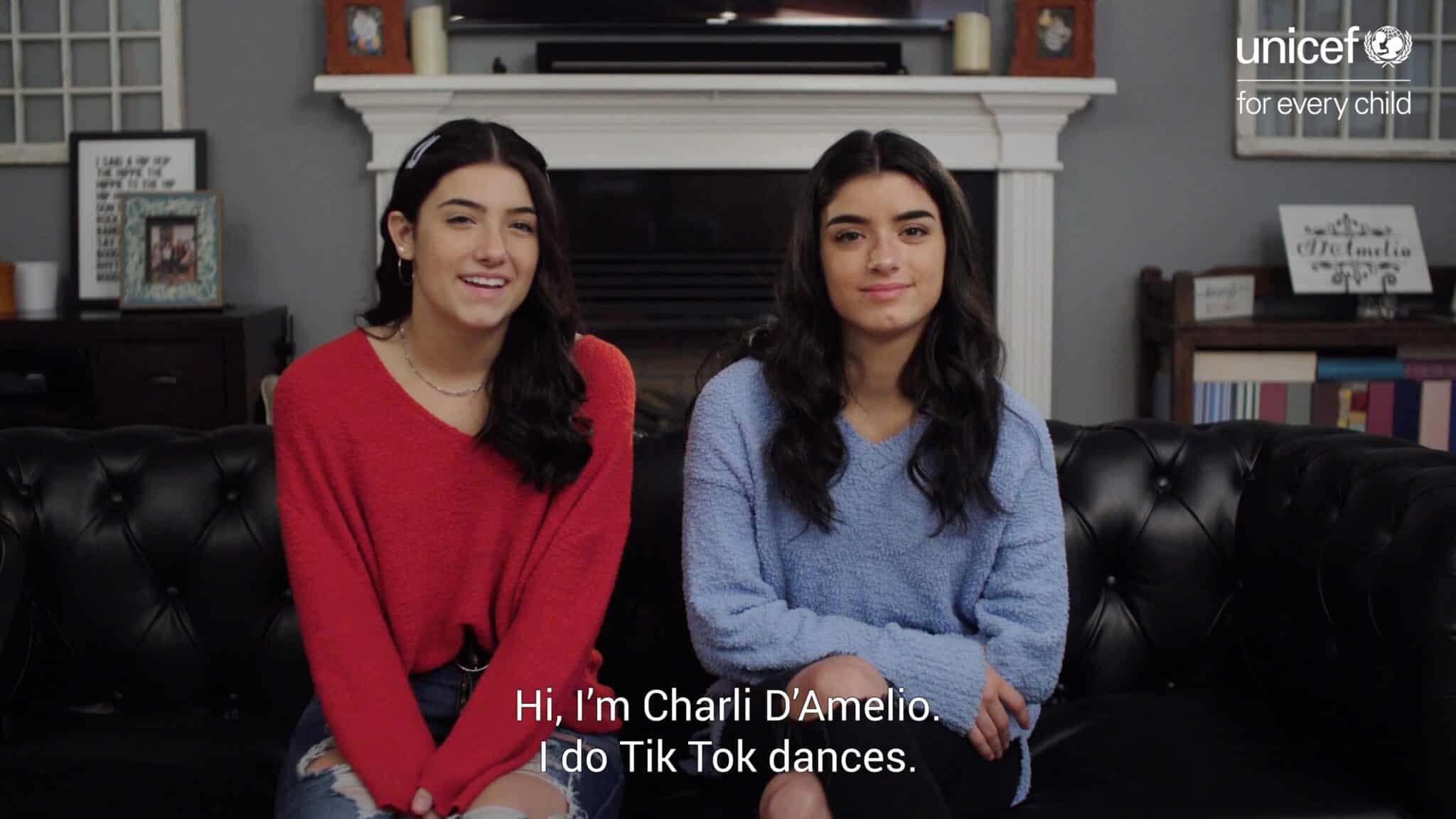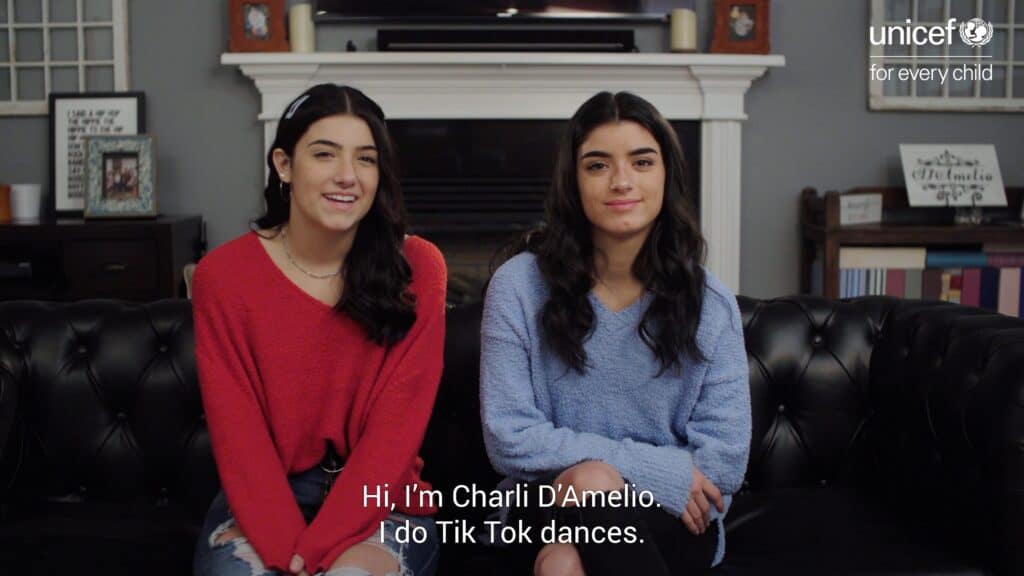 Charli D'Amelio became famous for her social media presence. With a leg up from influencer parents and an influencer as an older sister, Charli started posting when she was 15. In a short matter of time, she earned 15 million followers. Now, she is called the Queen of TikTok for a good reason. Charli D'Amelio is the No. 1 TikToker in the world, with 125 million followers and counting. She's already one award: Kids' Choice Award for Favorite Female Social Stars.
What Does Charlie D'Amelio Post? 
Charli D'Amelio posts dance, choreography, and lip-syncing. She was popular for mimicking the Renegade dance, though she did not create it. Her content is similar to her sister's, but her success succeeds any other TikTok. Her dances have also been featured on traditional TV shows, such as Jimmy Fallon. 
How Much Does Charli D'Amelio Get Paid?
Charli has an estimated net worth of 8 million dollars as of 2021. The TikTok influencer reportedly gets paid $100,000 for every sponsored TikTok video she posts. She also is earning money from her merch, podcast with her sister, appearance on the D'Amelio show, and other ventures. 
Has Charli D'Amelio Been in a Movie?
One of those other ventures is movies. Charli D'Amelio lent her voice in 2019's Stardog and the Turbo Cat. In this movie, she played the role of the mouse. The comedy is about a dog and cat on a mission to find the dog's owner. 
Has Charli D'Amelio Donated to Charity?
Charli D'Amelio, young as she is, is interested in giving back. When Charli reached 100,000 followers on TikTok, the social media influencer donated $10,000 to each of 10 dance centers. This was a donation made to the American Dance Movement. The American Dance Movement is a nonprofit organization that introduces dance to underprivileged communities. The goal is to promote physical and emotional well-being. 
Is Charli D'Amelio on Triller?
Charli D'Amelio joined Triller in 2020. Triller is an app Triller use that is most popular for sharing shorter videos. Most popular amongst TikTokers, it synchronizes to music using AI. Triller is available for iOS and Android. 
Did Charli D'Amelio Delete Instagram?
Charli D'Amelio surprised fans by deleting her Instagram account temporarily. However, she returned at the end of November 2021. 
What is Charli D'Amelio's Official Merch Like?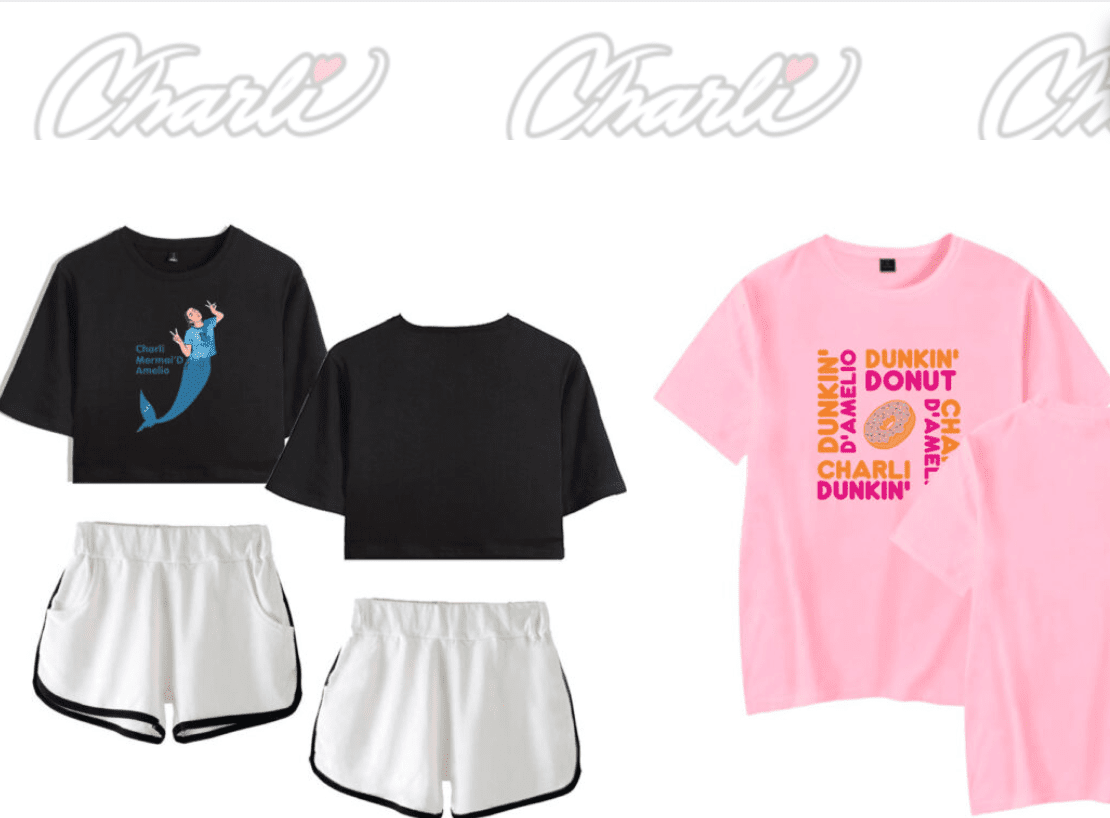 Charli D'Amelio is has a rather extensive line of merch. For clothing, her merch leans into athleisure and a casual but trendy lifestyle. You'll find hoodies, phone cases, ring lights, shoes, beanies, shorts,  socks, crop tops, tanks, and more, depending on the collection. Black and white hues are paired with pops of pink and orange. Charli's line is very streetwear and dance-friendly. Her merch is versatile, stylish, and youthful. 
How Much Does Charli D'Amelio's Merch Cost?
Almost all of her collection is under $50. Her collection is noticeably more affordable than some celebrity merch collections. She doesn't usually have sales or discounts, however. Her Social Tourist collection is the most expensive. 
Is Charli D'Amelio's Merch International?
Buying from Chari D'Amelio's official merch store has its perks. Her website offers free worldwide shipping, which is pretty incredible. The same policy doesn't apply to her Target and Hollister collection. You also have the option to pay an extra $20 for fast shipping. 
Can you Return Charli D'Amelio Merch?
Target and Hollister have their separate return policies, and Charli D'Amelio merch is eligible. Charli D'Amelio's official merch store claims to offer returns, but I don't like how little information is given. The website simply directs you to contact them for the "next steps." To improve customer experiences, I think there needs to be more transparency. 
Where Can I Buy Charli D'Amelio Merch? (Best Collections) 
You can buy Charli D'Amelio merch through Hollister, Amazon, Etsy, Target, her official merch store, and other places. I'll be sharing my top recommendations for her official merch collections from Hollister, Target, Teespring, and, of course, her website. I selected these places because they are official, not fan-made merch. These collections also offer a variety of products, from attire to ring lights. My picks are selected based upon the quality of the product for the price, unique design, and versatility. 
Charli D'Amelio's Target Collection
One of Charli D'Amelio's more surprising merch lines is through Target. This merchandise line stands out because it doesn't have any attire. A ring light is used for selfies, beauty photos, and more. A ring light is quite useful for anyone on picture-based social media, like Instagram. A ring light is designed to reduce shadows and provide optimal lighting. Charli X Dixie is the merch collaboration between the two sisters. You have a choice of 8 ring lights (shop all here). Two stand out to me. 
Dixie & Charli Heart Shaped Color LED Ring Light with Desk Clip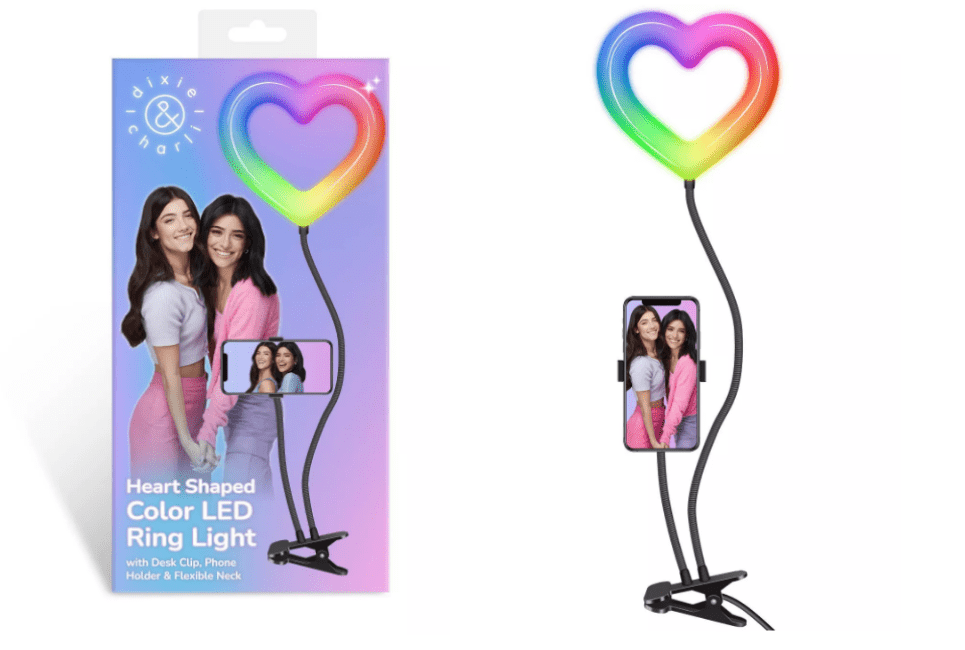 I like the concept of this ring light. While the small size can be tricky to work with, there's a lot to like. You can clip this LED ring light to your desk. The 6 inch light comes with a remote controller, 11 color modes, 15 unique effects, and 3 brightness settings; it holds your phone, too. This is a great gift for someone just starting. Buy Here. 
Pros
Clips to Your Desk

11 Color Modes & 15 Effects

Remote Control Access
Cons
Very Small

Clip Is Tricky to Work With 
Dixie & Charli 10″ Color LED Ring Light with Table Stand, Phone Holder, and Wireless Shutter Remote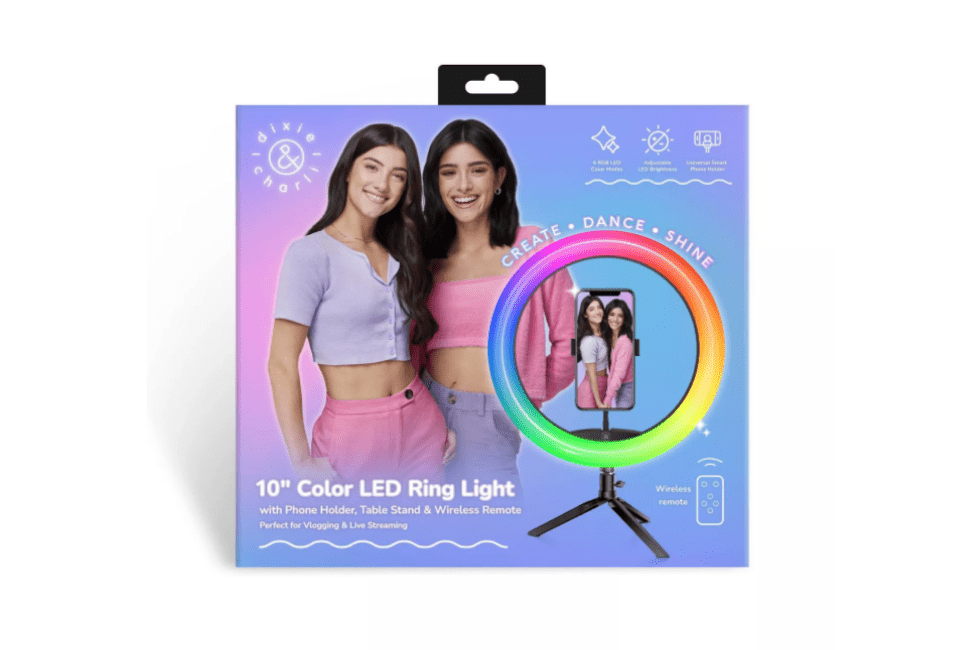 This 10-inch ring light is the second largest from the Dixie & Charli merch collection. You'll save $20 from the largest size but still have a lot to work with. The light comes with 11 color effects and six color modes. Brightness settings include warm, cool, and neutral modes. It sits comfortably on a desk and holds phones with screen sizes up to 7 inches. Buy Here. 
Pros
Great Value

11 Color Effects, 6 Color Modes, and 3 Brightness Settings

Bluetooth Remote Access
Cons 
Only For Desk Use

Mixed Reviews– Some Came Without Remote Access 
Charli D'Amerlio's Social Tourist Merch Collection at Hollister
Social Tourist is a unisex merch line by Charli and Dixie. Hollister's popular unisex merch line offers everything socks, beanies, hoodies, tracksuits, oversize shirts, crop hoodies, and more. While slightly more expensive, attire in this collection is a good value and sleekly designed. Shop All Social Tourist Merch Here. 
Social Tourist Ultra High-Rise Dad Short 5″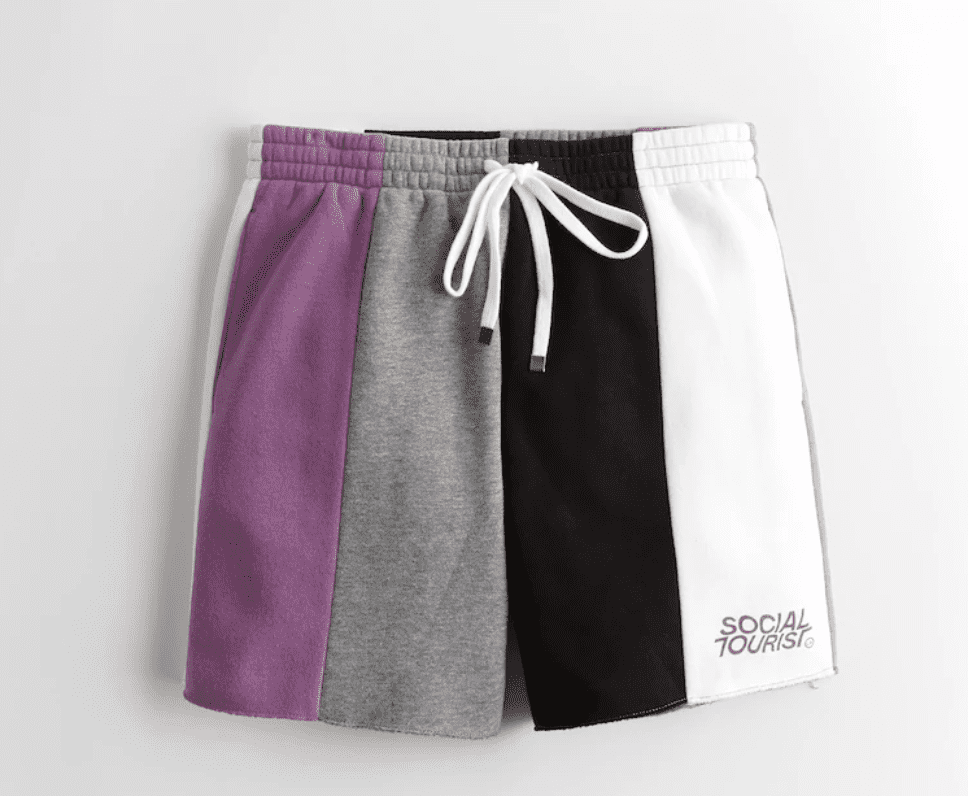 Pair with a crop top or whatever you'd like. These shorts combine a Dad short style with a stylish high-rise waist. The 70 percent cotton and 30 percent polyester blend is breathable and comfy. The drawstring provides a forgiving fit. It's a retro-meets-classic, simple design that's available in plain black or with color blocking. These shorts are available in sizes XXS to XXL. Buy Here. 
Pros
Adjustable, Comfy Design

High Waist 

Versatile Black and Unique Colorblock Designs
Cons
Not Pre-Shrunk

Doesn't Wick Away Sweat as Effectively 
Social Tourist Logo Baseball Hat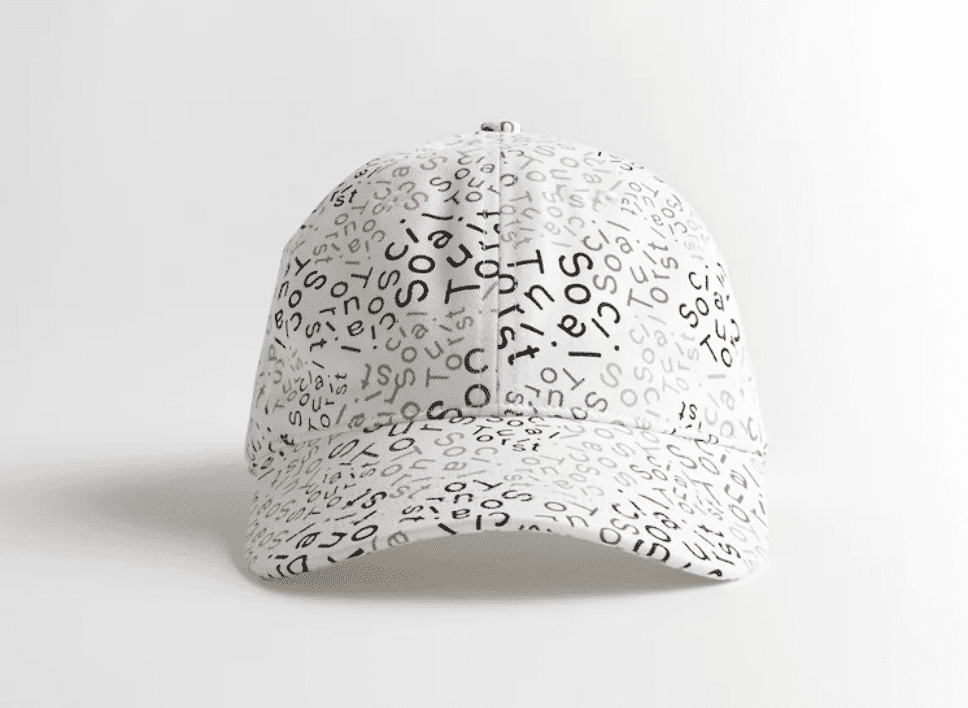 This is a reasonably priced baseball hat with a fun design. While you can buy it in black, I highly recommend the white, graffiti-inspired hat. The hat is 100 percent cotton and adjustable. It's versatile and a great addition to any casual or athleisure look. Buy Here.
Pros
Versatile, Fun Design

Reasonable Price

Soft Cotton
Cons
 Hand Wash Only

Black Design Isn't Unique
Social Tourist Oversized Logo Hoodie      

This hoodie is more expensive than I'd like because it's about $15 over most of Charli D'Amelio's more expensive merch. At the same time, this hoodie stands out in the Social Tourist collection. Like the dad shorts, it's available in an iconic color block style. The hoodie is made with cotton and polyester for a cozy, oversized fit. The ribbed cuff and hem add durability. The hoodie comes with drawstrings and a phone-sized pocket. It's normally available in sizes XXS to XXL, but it's very popular, and sizes tend to sell out. Buy Here. 
Pros
Ribbed Cuffs

Comfy Oversized Fit

Unique Colorblocking
Cons
Charlie D'Amelio's Official Shop 
Head over to Charlie D'Amelio's official website. This store is her own. Unlike the others I suggested, none of these products are in collaboration with her sister Dixie. Another way this merch stands out is the prices are lower than her collection at Hollister. There's plenty of laid-back clothing to choose from. You have cropped tees and tracksuits, but also phone cases. This collection also includes the popular pink hoodies. Sizes are based on Asian sizes and run two sizes small. Shop All Charli D'Amelio Merch Here. 
Charli D'Amelio Cropped Hoodie #28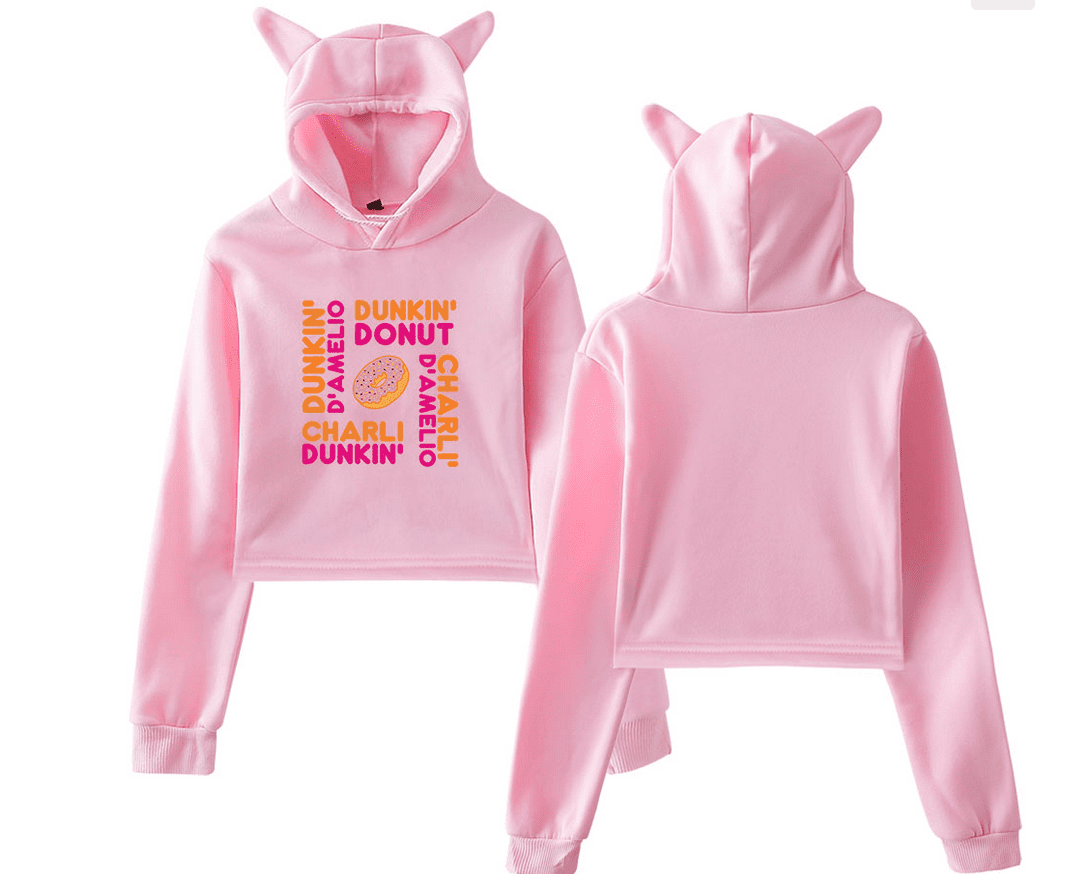 Let me be honest: Charli loves her hoodies. While I love having options, it can be challenging to pick one out. However, this cropped hoodie immediately stood out to me as unique. This cropped hoodie celebrated her collaboration with Dunkin' Donuts and has unique ears on the hood. The quirky hoodie is available in pink, gray, blue, black, and white. Sizes start at 2XS and run through 2XL. Buy Here. 
Pros
Cozy Cotton and Polyester Blend

Bunny Ears

Celebrates Dunkin' Collab
Cons
Not Water Resistant

Advertises Dunkin' More than Charli 
Charli D'Amelio Short Tracksuit #2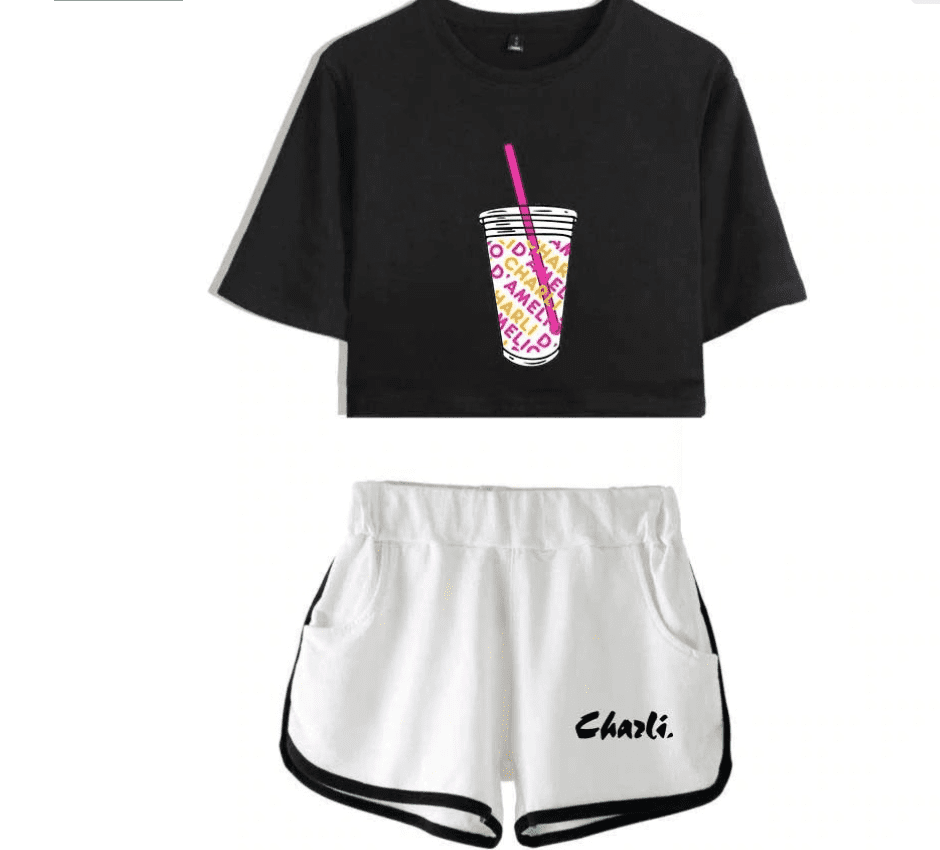 Tracksuit sets are another mainstay of Charli D'Amelio's official merch store. This set pairs a cute cropped black tee with the classic D'Amelio drink logo. "Charlie" is embroidered on the bottom corner of the shorts. The set is made out of cotton and polyester and can be worn for working out or a casual look. It's also a great price. This set is available in sizes 2XS to 2XL, but you can't select separate shirt sizes or shorts. Buy Here. 
Pros
Great Price

Versatile Style 

Strong Charli Branding 
Cons
Can't Select Separate Sizes For Shirt and Shorts

Not Moisture- Wicking 
Charli D'Amelio Jacket #1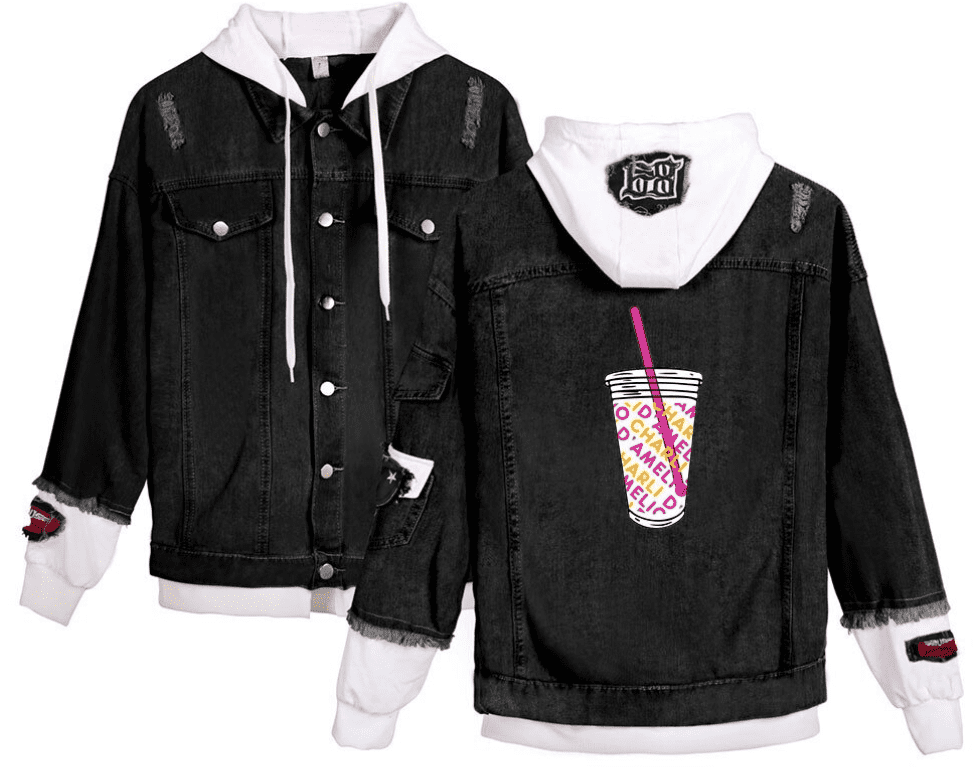 I'm breaking my rule by selecting a more expensive option. However, there's something iconic about this Charli D'Amelio jacket, and I think a lot of people will get used to it. This jacket pairs a jean jacket with a bomber jacket style. You get buttons and a classic hoodie back. I love the frayed look on the sleeves, bright logos, and little details. This jacket is available in sizes XS to 4XL. Buy Here. 
Pros
Iconic Design

Comfy Cotton and Polyester

Comes with Hood
Cons
Honorable Mention: Charli D'Amelio iPhone Cases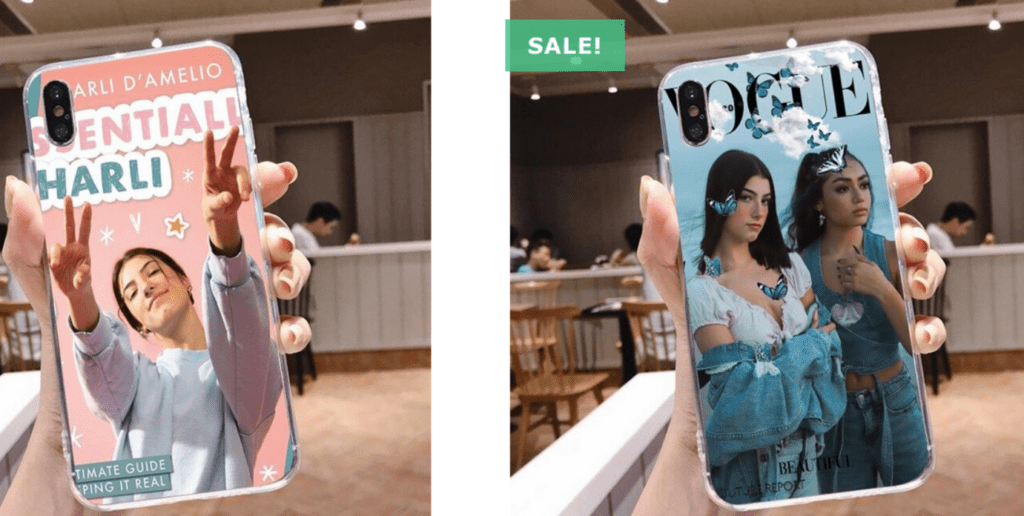 Charli D'Amelio's phone cases are popular, so I thought they deserved mention. I'd like to see her offer cases for Android phones, but she only has iPhone cases right now. There are 18 designs to choose from. Since there's nothing unique about how they're made, what you choose comes down to aesthetics. Cases are available for the following iPhone models: X, XS, XR, XS Max, 6, 6 Plus, 7, 7 Plus, 11, 11 Pro, 11 Pro Max, and SE 2020. I love that she has cases for older models, but hopefully, her inventory will be updated for new models too. Shop All Here. 
Pros
Fits Many iPhone Models

Soft TPU Silicone

Dresses Up Your Phone
Cons
Not Shatterproof

Available For Limited Models
Frequently Asked Questions
Question: Who is Charli D'Amelio's Cousin?
Answer: Addison Rae is Chali D'Amelio's most well-known cousin. Addison Rae started on TikTok the same year as Charli (2019). With over 81 million followers, she's the fourth most popular influencer on the platform. However, Forbes reported her as the highest-earning content creator on TikTok in 2020. She's known for her dancing videos but is now branching out into music and acting. She released her first single in 2021 and starred in Netflix's He's All That. 
Question: Who are Charli D'Amelio Parents From?
Answer: Charli D'Amelio's parents come from fame and prominence. Her mother Heidi is a photographer, social media influencer, and retired model. Her father, Marc, owns the Madsoul Clothing Company. He also once ran for a Republican Senate seat. 
Question: Are Charli D'Amelio and Chase Hudson Dating?
Answer: Charli D'Amelio and Chase Hudson are often seen smiling and hugging. The two are very close– at least according to their social media presence. They create content together and comment on each other's posts. Some celebrity gossip magazines insist that Charli and Chase are dating. However, Charli has only ever confirmed them as best friends. 
Question: Does Charli D'Amelio go to School?
Answer: Charli D'Amelio used to attend school in person but switched to online learning after becoming a TikToker. It appears Charli is still attending high school. There are rumors she isn't doing well in high school, but those are just rumors. Truthfully, her school life is private. 
Question: Does Charli D'Amelio Play Roblox?
Answer: Charli D'Amelio doesn't play Roblox. Though it's popular amongst TikTokers, there's no evidence that Charli D'Amelio has ever played Roblox.  
Question: What Does Charli D'Ameilo Eat in a Day? 
Answer: Many fans are curious about Charli D'Amelio's diet. Charlie doesn't post an exact diet, but she has shared an idea of what she might eat in a day. For breakfast, she usually chooses a low-sugar cereal. Snacks include fruit and protein shakes. Her favorite lunch food is either pasta marinara or salad with chicken. An afternoon snack is usually iced coffee. Charli D'Amelio loves vegetables with salmon, chicken, or lean steak for dinner. If she wants to celebrate, she might have a burger or slice of pizza. 
Question: What's Charli D'Amelio's Zodiac Sign?
Answer: Charli D'Amelio was born on May 1, 2004. Her zodiac sign is the Taurus. 
Final Thoughts
Charli D'Amelio has an extensive merch collection, and I only expect it to expand. Her designs are perfect for lounging with a focus on versatile and comfy designs. They're mostly reasonably priced, and I can't complain about the variety. The most important thing to pay attention to is sizing. Remember that her official shop is based upon Asian market sizing. Her other collections are based upon US sizing.
Final Buying Recommendations: Unique Amazon Charli D'Amelio Merch 
While there are many great products from the official Charli D'Amelio website and her collabs, you can also find some merch on Amazon. Items you'll find include a kid's backpack, bracelets, posters, and stickers. I found a few gems, including merch crossovers you may not have known about. 
Pura Vida Charli D'Amelio Bracelet Style Pack – Adjustable Bands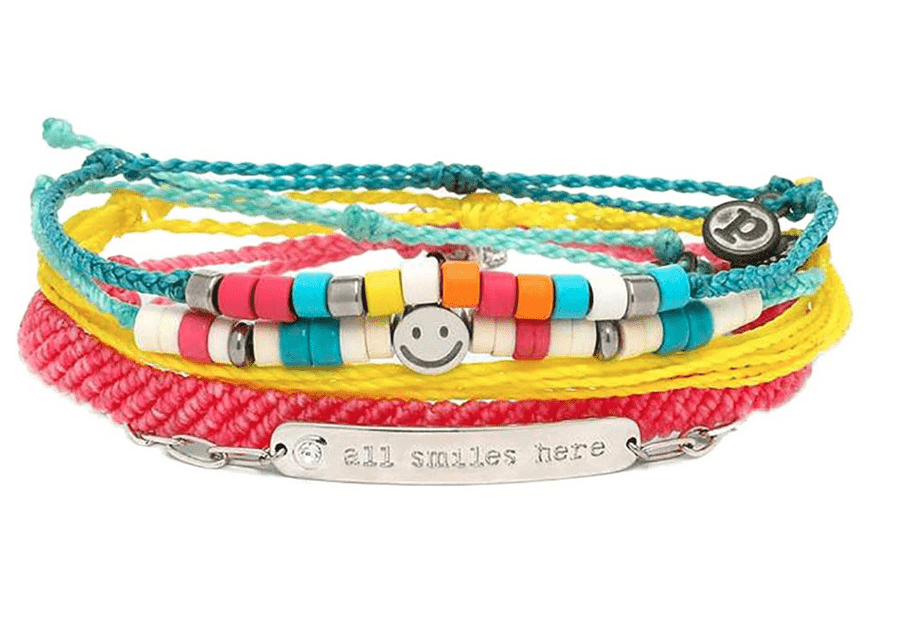 Buy off Amazon or from Pure Vida directly. The Pure Vida brand was established in Costa Rica and partners with local artisans in India, Costa Rica, and El Salvador. The brand is committed to sustainable materials and supporting local communities. This set is Charli- themed. Overlapping, bright colors pair with playful charms. The beaded bracelets are adjustable for up to 5 inches. Buy Here. 
Pros
Sustainably Made

Supports Local Artisans

Unique Gift
Cons
Expensive For a Beaded Bracelet

Not Waterproof / Copper Base Can Tarnish 
Charli D'Amelio Backpack for Kids/ School Day-pack Laptop Backpack Child's Gift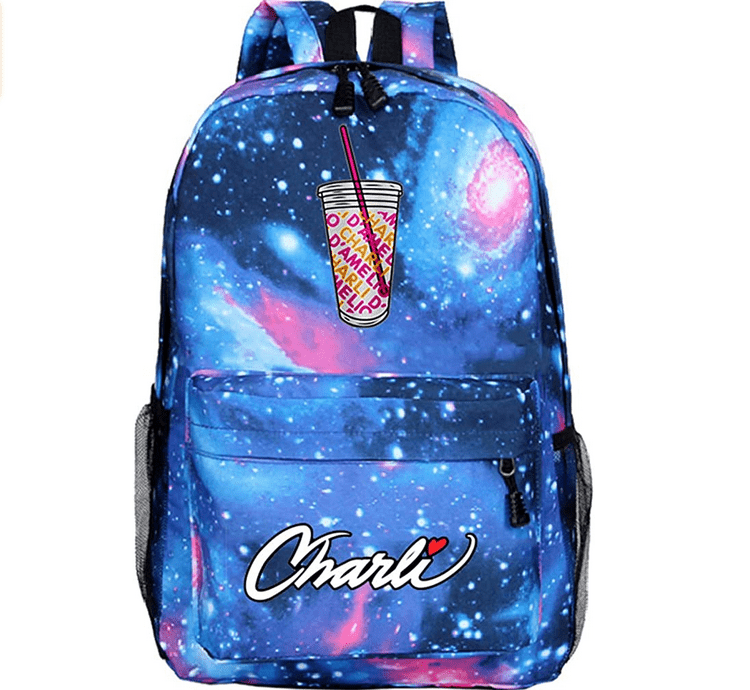 For young fans, this kid's backpack is a solid find. Select from 14 bright colors, all with an iconic D'Amelio logo. I appreciate the galaxy-like background. Beyond appearances, this backpack is water-resistant. Multiple storage compartments are ideal for a light load of books, a laptop, and/ or accessories. Buy Here. 
Pros
Water-Resistant

Many Colorful Designs

Multiple Compartments 
Cons
Not Suited For Heavy Loads 

No Reviews 
Returns Square Decorative Pillow Case Multicolored  Pillow Case
The collab between Charli D'Amelio and Dunkin' Donuts was interesting. While her iced coffee special was offered for a limited time, you can still celebrate with this pillowcase. This pillowcase would work as a White Elephant gift. It's easy to care for, with soft polyester fabric. Buy Here. 
Pros
Celebrates Charli and Dunkin' Collab

Affordable

Easy Zipper
Cons
Not Valuable

Not Versatile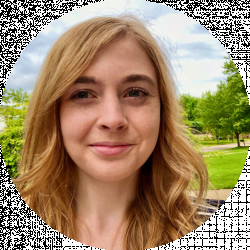 Latest posts by Erin Jamieson
(see all)