From e-sports to cosplay, it seems like Valorant is everywhere these days. And now that includes a line of official exclusive merch. But just like playing the game itself, you'll need a guide to find the best merch for your money.
Valorant is not just a game. For some, it's a hefty income. Top e-sports players teams have made as much as $500,000. But it's also a great source of revenue for Riot Games. In 2020 alone, Riot Games amassed $1.75 billion in revenue from Valorant.
It's no wonder, then, that Valorant is making an impact beyond screen time. Valorant is quickly becoming part of popular culture, appearing in unexpected ways. That includes cosplay. One of the most prominent examples is ariatamagotchi. Known as ariatama on Twitch and ariatamagotchi on Instagram, the social media influencer is known for her inventive cosplay. She has a following of over 79,000 on Instagram and just over 14,000 as a streamer.
One of her recent projects was cosplaying as Neon. Neon is a Filipino agent known for her electric blue hair, super speed, and electrical superpowers. To bring such a vibrant character to life is no easy feat. Aria handled it with energy and creativity, impressing fans in the cosplay community, and likely, so Valorant players too.
Just as Valorant is making waves in cosplay, it's also expanding its influence through an impressive collection of merch. In this guide, I'll show you my top picks for the very best merch you can buy for yourself or a fellow Valorant player.
Bottom Line Up Front Summary: If I had to select just one item from the official Valorant merch collection, it would be Valorant Zip-Up Hoodie. This hoodie is unisex, includes many sizes, and features a unique design. Soft and cozy, the hoodie captures Valorant as a game, but in a versatile way.
My Top Picks
Valorant Zip-Up Hoodie: Best Overall
Phoenix Figurine or Jett Figurine: Best For Collectors
Valorant Jett Duelist Tee: Best Affordable Apparel
Valorant Defy the Limits Baseball Cap: Best Accessory
Valorant LED Killjoy Light: Best Desk Accessory
What is Valorant?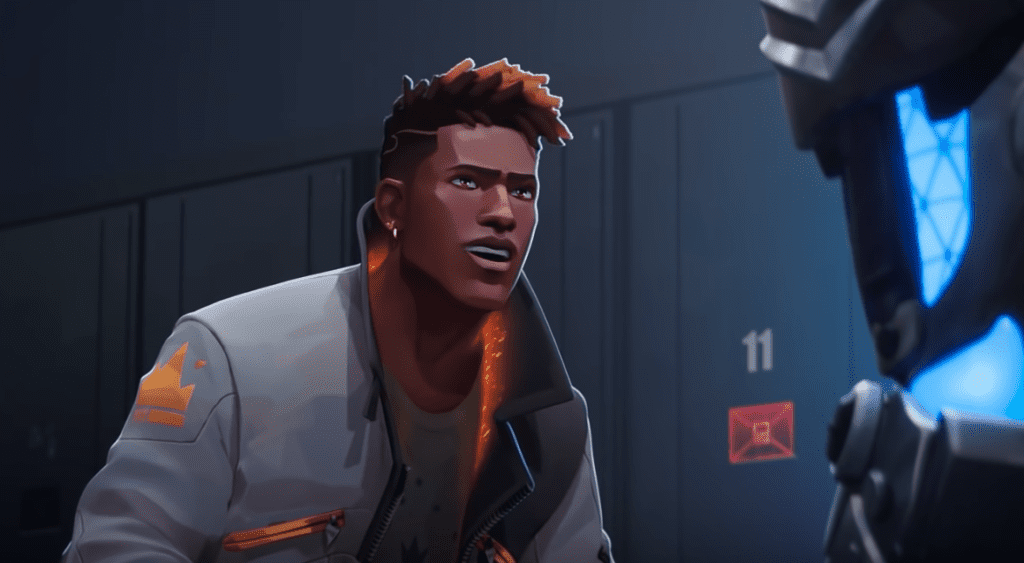 Valorant is relatively new to the first-person shooter genre. It was initially marketed as Project A while under development in 2019. A limited access edition was released in April 2020, as mechanics and the game were being tested. That limited access didn't last long, as the game was officially released in June 2020. The game took 5 years to produce. Developers shared that the game was based on the Counter-Strike series, borrowing weapons and combat tactics from the franchise.
Is Valorant a Chinese Game?
Valorant was produced and distributed by Riot Games. Riot Games is not Chinese, but an American software company. Based in Los Angelos, Riot Games is known for MMOs (massively multiplayer online), online battle arenas, combat, and simulation games. Their titles include League of Legends, Legends of Runeterra, Teamfight Tactics, and many minigames. The company appears to be at work on two new projects.
What is the Gameplay of Valorant?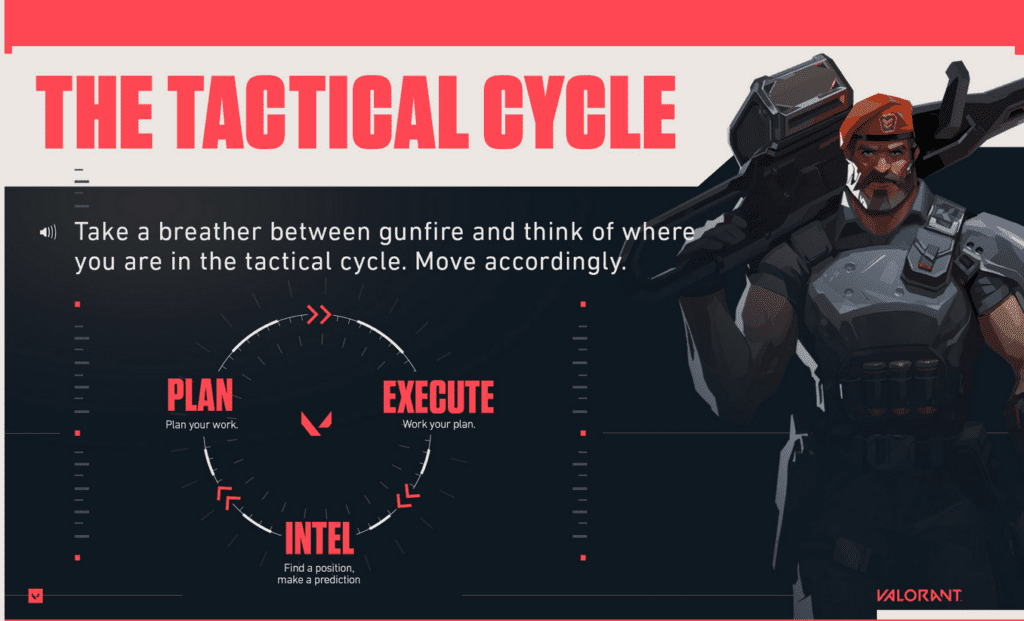 The goal of Valorant is to play as a team of five and defeat the other team. Put simply, these teams of five need to win a total of 13 battles to declare victory. The goal of each is to either destroy the other teams' explosives or to kill the entire team. Every player has one life per round. In this way, it's a fairly direct combat game. The appeal is competing in an online environment and working as a team to defeat another team.
How Many Placement Games are in Valorant?
However, it's not quite that simple. To be ranked as a competitive team, you first have to succeed in winning a total of 5 matches. These are called placement matches. When you win all 5 placement matches in Volorant, you'll receive a ranking based on your performance. That ranking, of course, will change depending on your success in subsequent matches.
Is Valorant Attacker or Defender-sided?
The attacker has to both attack and defend. In this way, I'd argue that Valorant is neither attack nor defender-sided. This means you need to cover both bases, and it requires coordination with your team. You need to be both on the offensive, trying to destroy the other teams' spike or all players, while also protecting your spike. Granted, there are many strategies for winning, and all teams vary in terms of how defense or attack-based they play.
Does Death Matter in Valorant?
Death, of course, matters for winning rounds and team rankings. But it matters in another way. While of course, your death hurts your team's chances of winning (if they manage to kill all team members), it also has an impact on rankings. A higher kill to death ratio (known as KD) gives you a leg up.
Can Gold Play With Bronze Valorant?
Valorant gameplay ranks players automatically based upon their level of experience and accomplishments. This used to mean that you were in queue with other players of a like level. The levels include Iron, Bronze, Silver, Gold, and Platinum. The 2.04 patch changed this– now players can interact with each other, irrespective of rank. In my opinion, while there are some concerns with this update, it opened up the game to more possibilities.
Is Valorant a Good Game?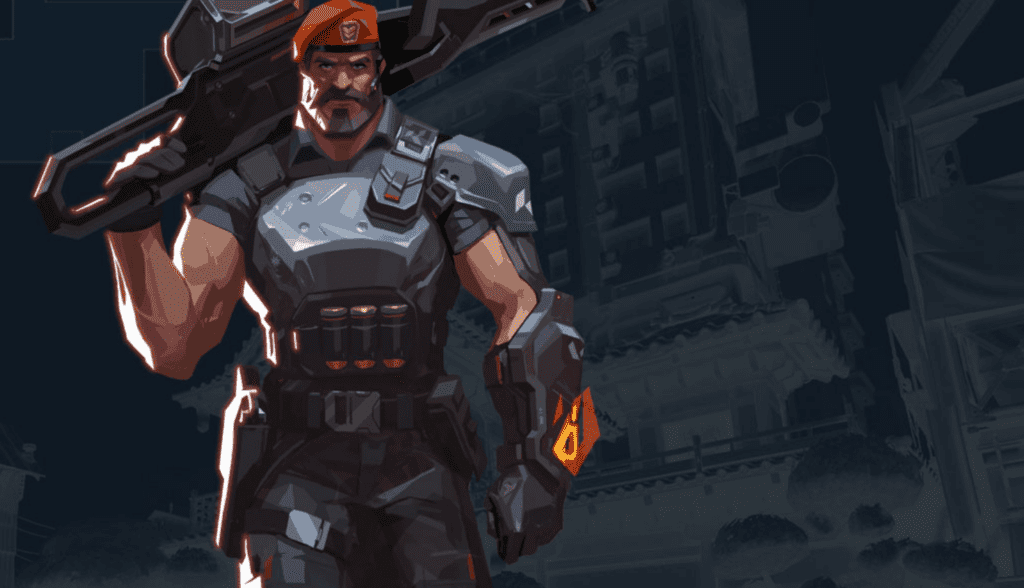 Valorant can be a lot of fun, especially if you love e-sports and competitive environments. Many love the fast-paced gameplay and the social aspect. What's so great about Valorant is that the gameplay all comes together. The concept is simple enough that you can focus on team cooperation without intently studying the game. The powers and special abilities of different characters add dimension to the combat.
There are also different modes for different players. At the same time, it's by no means a perfect game. Comparisons with CSGO (Counter-Strike Global Offensive) aside, here are some pros and cons about Valorant.
Is Valorant Beginner-friendly?
As simple as Valorant may seem, the tricky part is learning the language and the different types of weapons. Casual players may find learning the ropes rather intense. It takes time and patience to understand all the pros and cons of different agents, what weapons are effective, and, most importantly, what strategies to use. Valorant competitive mode is hard to rank quickly either.
What Terminology do you Need to Know to Play Valorant?
The other tricky part about Valorant is figuring out what everything means. The shorthand is used frequently and is important for communicating amongst your team members in chat. The table below shows you what each term means.
| | |
| --- | --- |
| FAQ | Answer |
| What does CT mean in Valorant? | CT counts for 'Counter-Terrorists' and 'Terrorists' — originally from CSGO |
| What does the T side mean? | T is referring to the defenders, while c refers to the attackers |
| What's hookah in Valorant? | Hookah refers to a room near the B bombsite equipped with pipes |
| What is elbow Valorant? | B Elbow is a defensive spot in the B window |
| Who is radiant in Valorant? | Radiants are players with supernatural abilities gained from the First Light |
| What is throw in Valorant? | Throw refers to throwing a fight. This term refers to players who sabotage their team by not trying |
| What does tilted mean in Valorant? | This indicates that a team is losing and needs to tilt the game the other way by trying harder |
| What does NHK mean in VALORANT? | A mock to indicate you're going to beat the other team |
| What does FD mean VALORANT? | First Death (the first player that dies during a round) |
| What does flank mean in Valorant? | A sneak attack– usually coming up from behind an enemy |
| What does WP mean in Valorant? | Well Played–a term of congratulations to their team members. Meanwhile, GG indicates Good Game to the other team |
| What does FB mean in VALORANT? | Full-Buy- your team is ready to go and has the weapons they need |
| What is an op in Valorant? | OP is the operator of the game. The operator is an agent that uses the sought-after sniper rifle |
| What does Pocket Sage mean Valorant? | Pocket Sage is when Agent Sage attempts to use healing powers during a round |
| What does KDA mean in Valorant? | This is a ratio of kills to death to assists. This provides more information about the player's success than a simple kill ratio |
Is Valorant Fun Solo?
In addition to the popular competitive team mode, Valorant also has a solo mode. Solo isn't entirely solo, however. How solo works is that you are randomly assigned to other players. In my opinion, this isn't the best way to play Valorant– and many get frustrated. Players can be non-responsive and problematic. A big downside to Valorant is that it's best if you know other people to team up with.
Is Valorant Toxic?
Another issue is the online community. Players, especially new players and those who opt for solo, may not have the next experience in Valorant. The problem is that as Valorant has risen in popularity, the level of problems has naturally arisen. Sadly, a 2021 report claimed that as many as 89 percent of players have experienced some form of contention or harassment. This is a shame, as Valorant has a lot to offer.
Who can Play Valorant?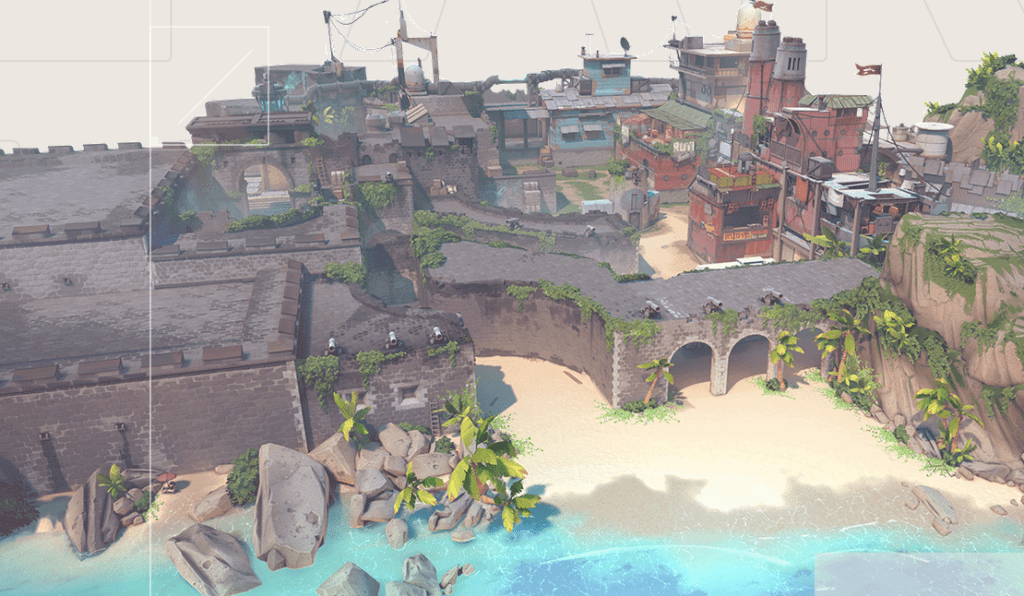 Whether you love the sound of Valorant gameplay or not, there are several limitations for who and who can play Valorant.
What is the Age Limit for Valorant?
Everyone who plays Valorant must be 16 years or older and must have an account. Anyone younger will be prevented from downloading the game, in theory.
Is Valorant Free or Paid?
Valorant is a free-to-play model. Most of the money Valorant makes is through e-sports tournaments and competitions.
How Many GB is Valorant?
To play Valorant, you need to download the Valorant Launcher, which is about 100 GB. The game download adds another 15 to 20 GB. You must download this, and you cannot play offline
Is Valorant on Steam or Epic Games?
Valoranat is available on Epic Games for Windows. Sadly, Valorant is not available for mobile yet, but there are plans to launch a mobile version. It's not available for Nintendo Switch PS4 or Xbox. Valorant also doesn't offer crossplay or play with a controller.
Does Valorant Have Official Merch?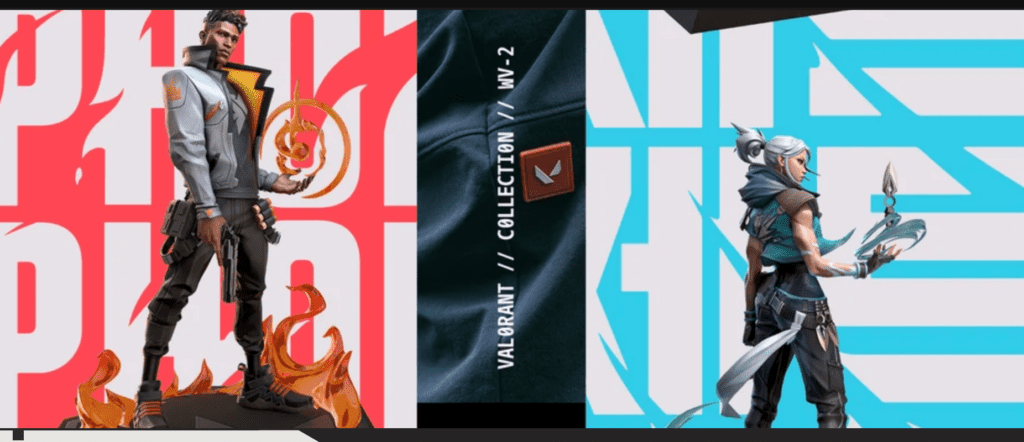 While there's fan-made merch on Etsy and Red Bubble, Valorant has an official merch line on the Riot Games store. The Riot games store is my number one choice for where to buy Valorant merch. It's officially licensed, funds the developer of the game, and makes for true collector's items. Here's what you need to know before buying from the Riot Games store.
Where is the Riot Games Store Located?
Riot Games is headquartered in Los Angelos. Riot Games also has offices in Barcelona, Berlin, Dubai, Dublin, Hong Kong, Istanbul, London, Mexico City, Moscow, New Delhi, Paris, San Francisco, Saint Louis, Sao Paulo, Seoul, Shanghai, Singapore, Tokyo, and other locations. However, your best bet for buying merch is their online store.
Does Riot Games Merch Ship to the UK?
Riot Games ships almost everywhere in the world. European customers will receive their merch within 4 to 7 business days. Those in the Americas will receive their merch between 3 to 14 business days. Standard shipping costs, taxes, and duties apply. You should receive a tracking number within 5 business days.
How do I get a Refund for Valorant Merch?
Refunds are offered for late or missing packages. Some items are eligible for a refund/ return within 45 days of purchase. This applies to defective or damaged merchandise. Exchanges are offered for the wrong clothing size. Digital downloads are not eligible for refunds. Read Return Policies Here.
Official Valorant Merch: My Picks From Riot Games Store
The Riot Games merch store offers a striking collection of Valorant t-shirts, zipper hoodies, joggers, collectible figurines, mousepads, and hats. It's impressive in terms of quality construction and design, but also a bit smaller than some gaming merch collections. Since Valorant is still arguably in its early days, time will tell if the line will expand. Items are a little pricey but not out-of-range from some other popular merch collections. Shop All Merch Here.
My Selection Criteria
Now that I've told you why I'm offering products from the official Valorant merch store, here are my top picks. I selected products based upon their creative designs and how well they represented Valorant. Versatility and variety were important to me, so I selected different products to suit a wide range of players.
I also considered price and how well these items stood out in comparison to others sold from the official Riot Games merch store.
Valorant Zip-Up Hoodie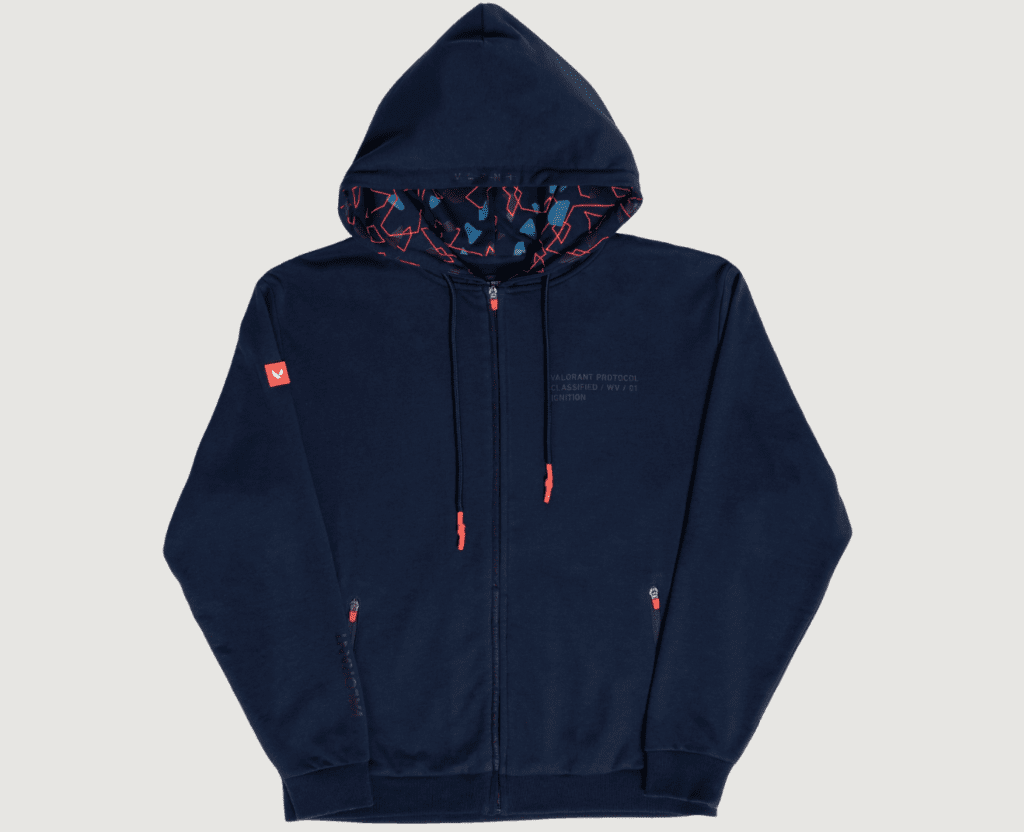 This unisex Valorant zip-up hoodie pairs a subtle exterior design with a striking inner hood and lining. "VLRNT" is embroidered on the chest. The tech pattern on the hood features vibrant hues. The screen-print graphics represent the game symbolically while staying innovative, versatile, and stylish. The jacket is made out of 100 percent soft cotton and is meant to be worn large and slouchy. It's available in small through 2XL Buy Here.
Pros
Creative Tech Pattern

Zip Up with Hood

Soft Cotton Fit
Cons
Not Waterproof or Water-resistant

Not Pre-Shrunk
Valorant Phoenix or Jett Mouse-pad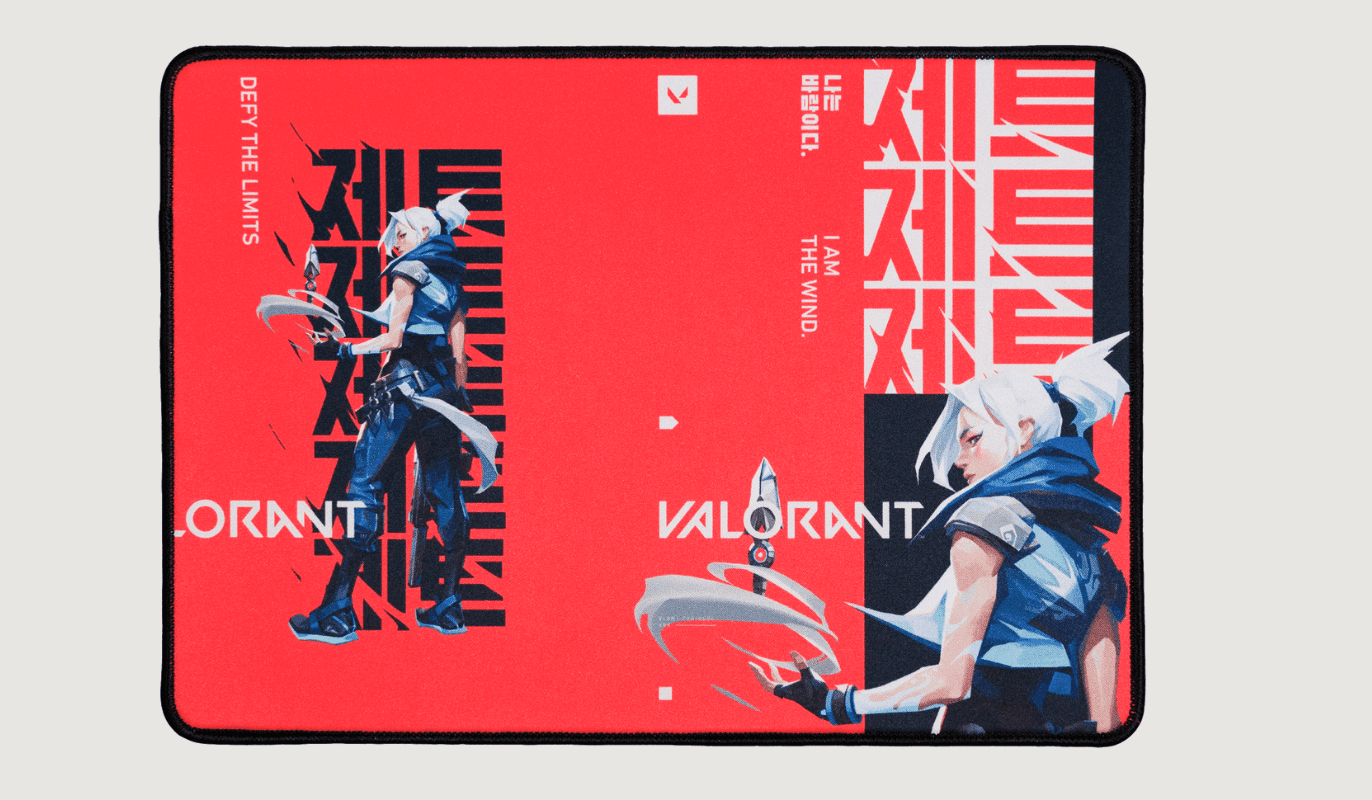 I mentioned that official Valorant merch is expensive, and that's mostly true. If you're on a budget and want something you'll use regularly, this is a great pick. The mouse-pad is constructed with double-stitching to prevent the edges from fraying. The cloth and spandex blend is comfortable and easy to clean. Choose from Phoenix or Jett. Buy at the links provided.
Pros
Ant-Fraying Edge

Anti-Slip Backing

Soft Cloth and Polyester
Cons
Only Two Characters Available
Valorant Collector's Phoenix or Jett Figurine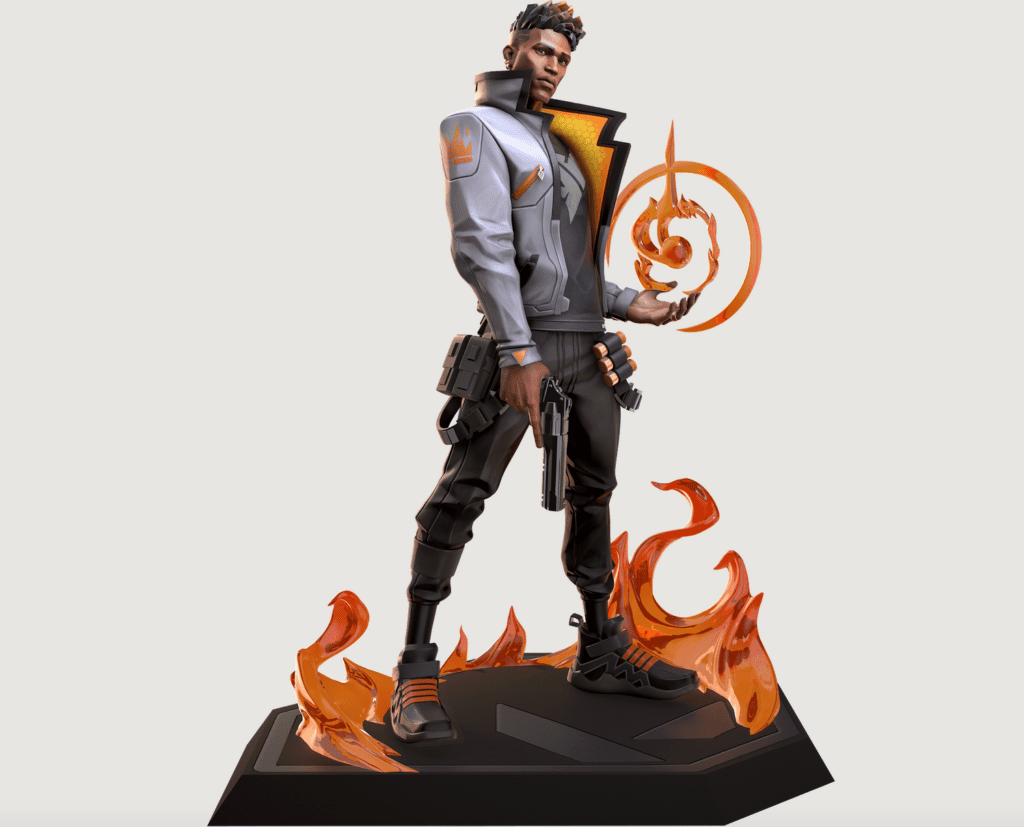 Collectors may want to consider these two figurines. The statues were made with Apex Toys and present attention to striking details. Phoenix or Jett both stand at 11.9 inches high and include signature weapons. Both capture the spirit of each agent and will please the most avid Valorant fans. Buy Phoenix Here or Buy Jett Here.
Pros
Collectible

Striking Design

Firm Base
Cons
Expensive

Not Customizable or Poseable
Valorant Jett Duelist Tee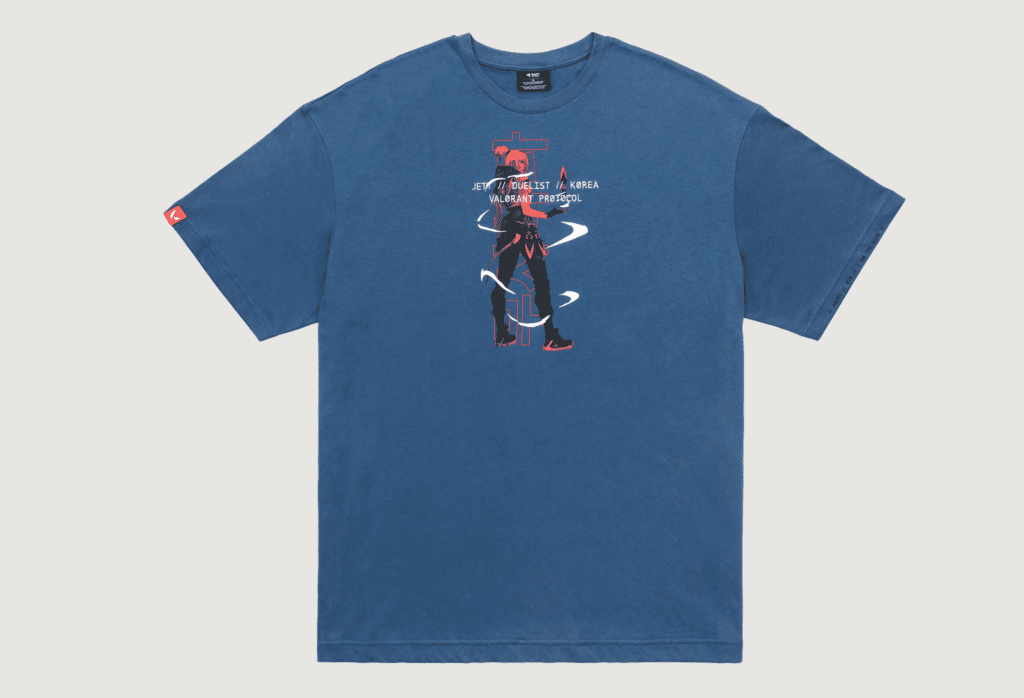 This comfy t-shirt is one of the most affordable products in the official Valorant merch collection. At the same time, it's also more visually appealing than some other options. The screen-printed graphics feature Jett and a meaningful saying. The red-orange hue pops against a soft blue backdrop. The t-shirt is a traditional crewneck design, made with 100 percent cotton. This Valorant t-shirt is unisex and available in sizes x-small through 2XL. Buy Here.
Pros
Soft Cotton

Size-Inclusive

Meaningful Saying
Cons
Not Pre-Shrunk

Not Moisture-Wicking
Valorant Defy the Limits Baseball Cap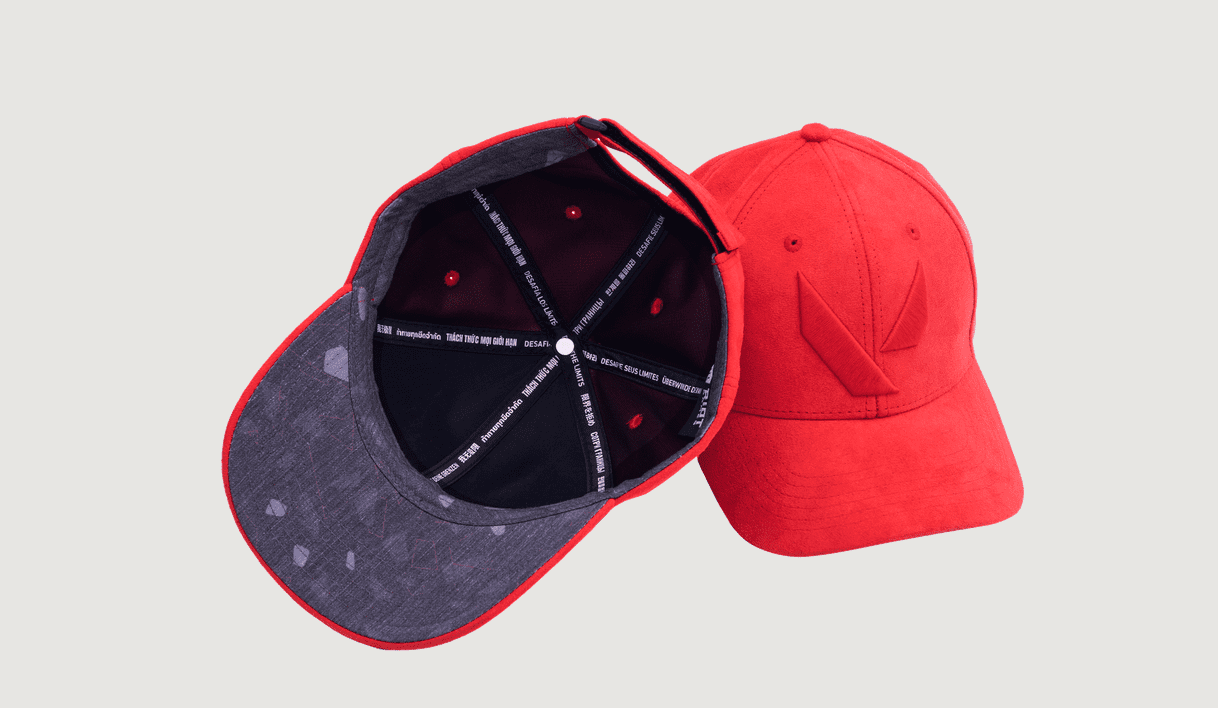 My final pick from the official Valorant merch line is also budget-friendly. This baseball cap is subtle, versatile, and still on-brand. The red baseball cap features a tech pattern under the brim and a design under the cap. It's an adjustable, one-size-fits-most hat. Buy Here.
Pros
Adjustable

Under Cap Design

Affordable
Cons
One Size Maybe Limiting

Not Moisture-Proof
Frequently Asked Questions
Question: Who is the Best Valorant Player?
Answer: Valorant is very popular in e-sports. Deciding the best Valorant player is tricky, and requires examining win records. The top five Valorant players include Zyppan, Babybay, SicK, Asuna, and Teng, who have been named a top player for a while. 
Question: What Race is Reyna in Valorant?
Answer: Reliant is one of the agents in Valorant. She's a duelist from Mexico, known for her ability to devour soul orbs. While Reyna has power potential, her powers are a little unpredictable at times, leading to more inconsistent performance in the game.  
Question: Can You Turn Off Blood in Valorant?
Answer: Valorant has a good deal of violence. Along with that, you'll see many dead bodies and blood. However, you can turn off both if you'd like, or just one. To turn off blood in Valorant, you'll need to adjust your settings. There's a toggle on and off button for showing blood and bodies. It may take a moment for the change to take effect. 
Question: How do you Show a Corpse in Valorant?
Answer: There's no doubt that Valorant has had its fair share of bugs of glitches. One frustrating glitch, in particular, is that players have had problems showing a corpse. Luckily, there's a simple workaround. To show a corpse in Valorant, scroll to your tab. There should be an option to "show corpse." 
Question: Who is the Easiest Agent in Valorant?
Answer: Novice players may find some of the gameplay challenges in Valorant, but there are ways to make it less so. A popular choice for an agent is Breach. The reason is that Breach is easy to replace with another agent, and tends to be more consistent. 
Question: What Country Plays the Most Valorant?
Answer: Valorant is the most popular in the United States– but that only accounts for a little under a quarter of players. Brazil, Turkey, and the Philippines account for around 6 percent of players. Indonesia rounds out the top 5 for active players. 
Question: How Do You Chat all in Valorant?
Answer: To open chat, toggle Shift and Enter once you're fully loaded into your game. You can also press / all. The messages will be labeled as "All" if you've succeeded. 
Final Thoughts
Valorant is an immersive game, with an avid player base. While Valorant certainly has issues– from being challenging to new players to online turmoil– there is a lot to like as well. With an avid player base, it's great to see a collection of official merch that offers variety and some distinct designs. I wouldn't be surprised to see this merch collection expanded in the future.
Final Buying Recommendations: Valorant Merch on Etsy
The reason why Etsy's merch for Valorant isn't included in my main recommendations is that it isn't official merch. The merch on Etsy is created by independent artists and shops. These are homemade, but can't be considered collector's items as they can't contain any official logos or characters based upon copyright laws. Rather, this merch is inspired by Valorant. The upside of this is that you'll find unique products you wouldn't on the Valorant store. These products include necklaces, plush toys, keychains, posters, t-shirts, replica display weapons, and more. Shop All Valorant Merch on Etsy Here.
Valorant LED Light – Killjoy – USB or Battery Powered Desk Light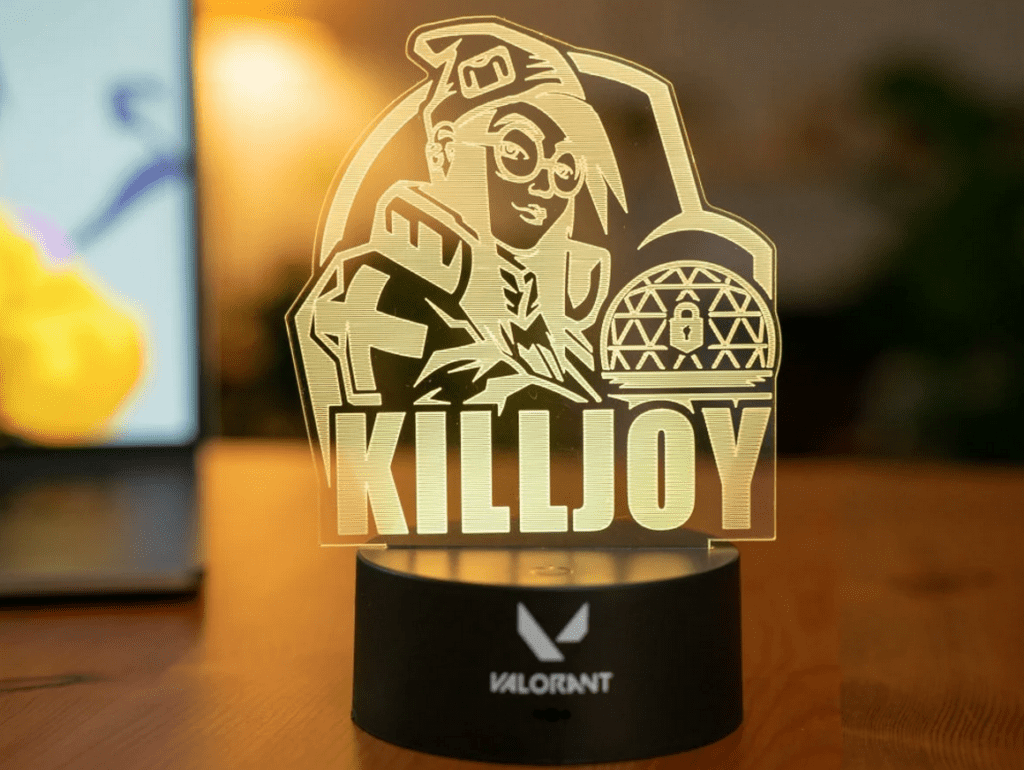 This LED light is handmade by a creator with over 11,000 sales and counting. The LED light features Killjoy and is powered via USB or batteries. The light stands at 6 inches by 6 inches by 6 inches and comes with a gift box, plus a 1-year warranty. Buy Here.
Pros
Battery or USB-operated

1-Year Warranty

Highly-Rated
Cons
Not Official Merch

Plastic 
Read more gaming merch guides below:
Best Stardew Valley Merch Guide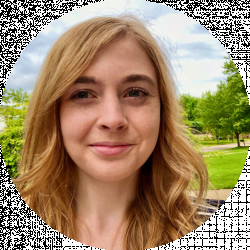 Latest posts by Erin Jamieson
(see all)