I absolutely love Hello Kitty, and with the recent pairing up of Pusheen and Hello Kitty, I liked it even more. If you love Hello Kitty's style (it's up for debate whether Hello Kitty is a girl or a cat), then you'll want to show it off on your favorite kicks.
Ladies, men, and little girls alike all love Hello Kitty! From her white fur to black whiskers, bow, and little button nose, it's hard not to love Hello Kitty and think she's adorable.
No matter what age you are, there's a Hello Kitty-themed shoe out there for you. But picking out the right option can feel difficult, and you might wonder about sizing, especially if it's coming from overseas.
That's why I've made this guide! It'll go over buying tips, how to pick out the right size, and more! Check out this guide on the best Hello Kitty-themed shoes today to make the search easier!
The History of Hello Kitty
Hello Kitty was started by the brand Sanrio back in the 70s! While Yuko Yamaguchi and Setsuko Yonekubo designed her, it later went to Yuko Yamaguchi.
You could buy her as a small coin purse and other small items when she first began. But, once she was introduced, her brand took off and eventually led to a theme park.
If you find an item that you love today, you'll want to be quick since they constantly come out with new designs that replace the old designs. Today, you can find Hello Kitty in several different styles and items to choose from, whether it's a stuffed animal, shoes, or a purse. In addition, you'll find that Hello Kitty's full name is Kitty White.
The story of Hello Kitty is about a British girl who has a twin sister named Mimi, and her parents are Mary and George.
Bottom Line Up Front
If I had to pick my favorite shoes, they'd have to be the Hello Kitty x Pusheen Slippers. While you might be curious if slippers fall underneath the term shoes, many say they do!
Especially when you go across the pond, you'll find that slippers will replace your boots, sneakers, etc., and not just in the home either! In addition, some countries (such as Svalbard) will have you take your "outdoor" shoes off when you go to many different places.
Tips for the Reader
I'll be breaking down the best Hello Kitty-themed shoes in this guide. Along the way, I'll go over different tips and tricks for picking out the right option for you, along with a size guide.
Think about your budget in advance and whether it's for you or another person. Have their shoe size handy before you pick one out. Remember to see if it's for children or adults before you pick it out!
Selection Criteria
I tried to think of different age groups, budgets, and interests for this list. For example, I understand that some people prefer slippers, while others want sneakers.
This list gives you an idea of the various options you have out there. While there are so many to choose from, I hope this list narrows it down more for you as the reader.
How To Pick Out the Right Shoe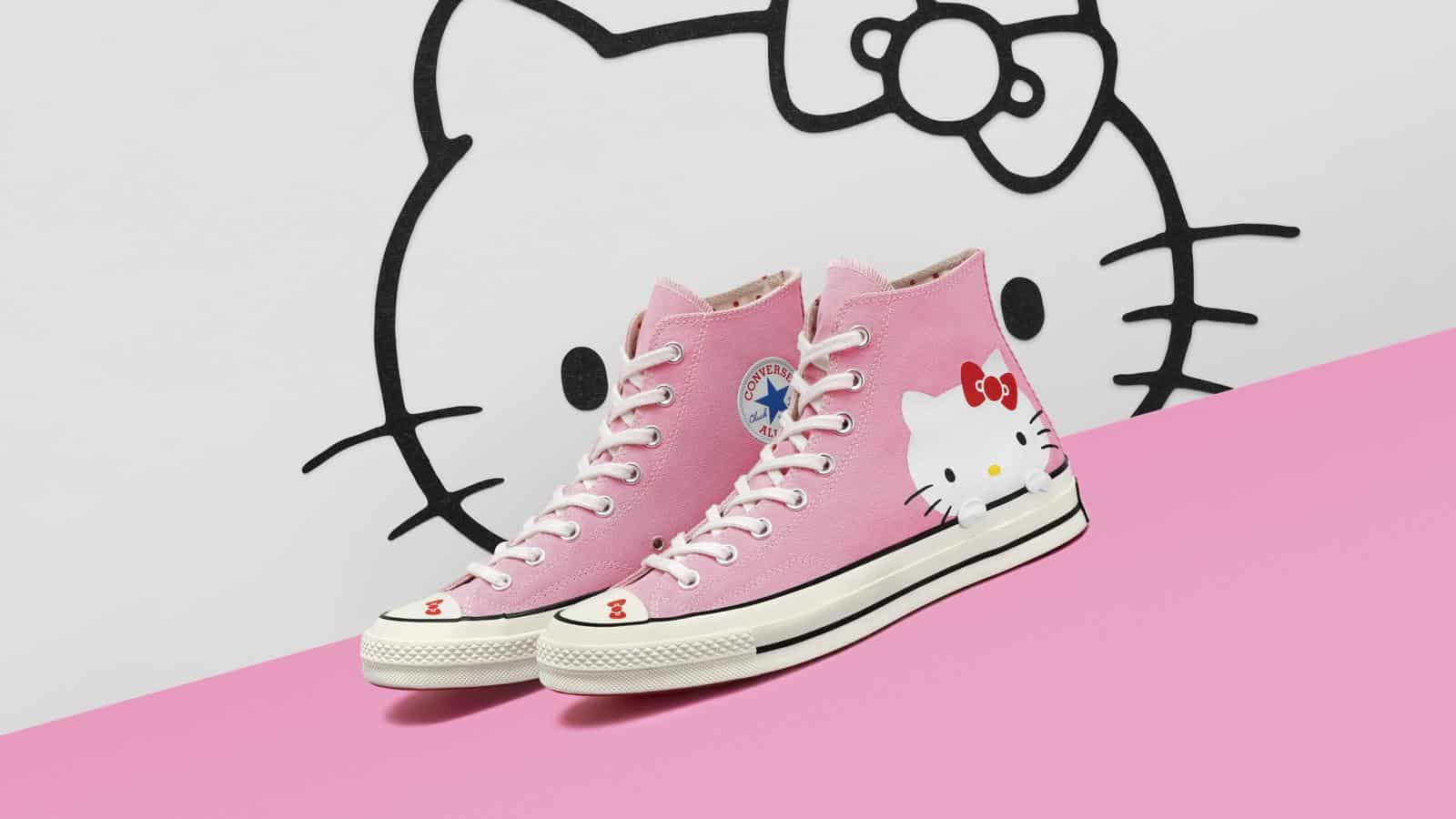 First, think about whether a flip-flop, sneaker, sandal, slipper, or another option will be the best fit. For example, if you live in Florida, slippers might not be a top pick.
Next, consider the different likes and dislikes of the person for which you're picking it out. Finally, if they're concerned about ethical reasons, be sure to check out the ingredients.
Those who are vegetarian or vegan might not be okay with items containing suede. However, I noticed that many Hello Kitty shoes do have this.
Next, consider your shoe size. If you're not sure about your shoe size, you can find plenty of guides online. Next, you'll want to convert it to the country's sizing that it'll be imported from.
You can choose from a few different types of closures for your shoes. The options include a zipper, hook, loop, or traditional laces.
Of course, sandals are the most straightforward option since you can slip them on and off. However, you might want something you can wear all year, which means sneakers.
Leather is a good option if you're looking for shoes that'll last. Keep breathability in mind, especially for the warmer summer months, because leather can get a little sticky!
For summertime, you'll want material made out of mesh or canvas. This is thanks to its being porous and thinner material.
For rainy locations, consider rubber shoes. Rubber boots will keep you dry, and many are non-slip as well! These are excellent options for children to stay dry in a storm.
Different Shoes Available
There are various options, including slippers, loafers, boots, sneakers, sandals, and more! Loafers are slip-on shoes that are easy to take on and off. Since they don't have closure, though, they can fall off quickly as you walk.
Sneakers are a fun option for athletic activities when you or your child play. Not only are they great for sports, but sneakers also go with various outfits.
Remember that slippers aren't slip-resistant; you might wind up falling with them on. Be careful, especially if you have wood floors.
Understanding Asian Shoe Sizes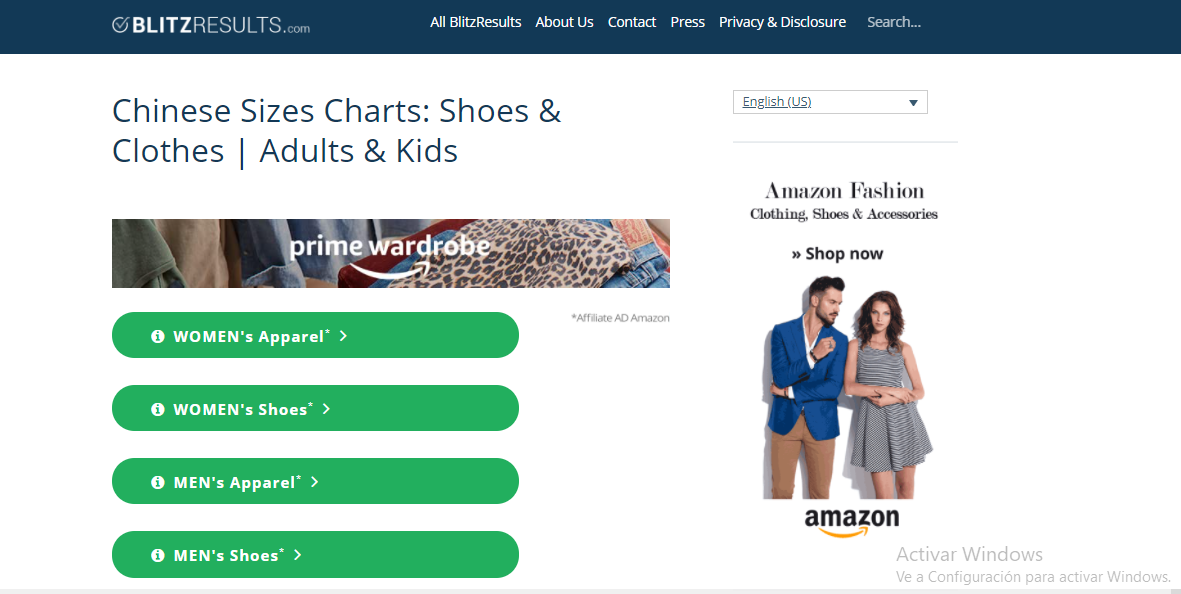 Since many Hello Kitty-themed shoes come from China and Japan, it's essential to understand how their sizes work.
China's shoe sizes are much different than the United States and Japan. It's similar to EU sizing, though.
As with many countries, China uses centimeters. However, the size for each shoe can vary depending on the manufacturer or brand.
For example, in women's shoes, the United States size of 7 is 39 in China. A side 6.5 in the United States is 38 in China.
Children's shoe sizes are different too. For example, if your child is a 10.5C in the United States, they're a 27 in China. A 13C in the United States is about a 31 in China.
Determining the Value
Let's be honest. Even if the cutest Hello Kitty shoes might cost $200, it doesn't mean that they're worth that much. The price will be determined by the rarity, customization, material, shipping, etc.
Look for genuine rubber and leather as you look at the different options. Then, try to find Hello Kitty shoes that you can wear year-round. This might make it worth it to spend $200 on that super cute pair!
If you're buying them for your children, remember that kids grow. So it might not be worth it to spend $100 on a Hello Kitty pair of shoes if it doesn't last them for very long.
My Top Picks at a Glance
Hello Kitty x Pusheen Slippers: While some might debate whether or not slippers fall into the shoe category, I think that they do! I love these slippers, and they're insanely popular (and hard to come by, unfortunately).
PUMA Unisex-Child Nova 2 X Hello Kitty Sneaker: I love these and just wish that they came in my size! They're the perfect sneaker for a child who loves Hello Kitty.
PUMA Women's Utility X Hello Kitty Sneakers Shoes Casual: While on the higher side, these are the perfect option for your Hello Kitty loving pal.
CONVERSE, Chuck Taylor, All Star Lo Hello Kitty Fashion Sneakers: Wow, I love the design of these, and being on the shorter side, I love how it'll make you appear taller. Check out the branding on the bottom of the shoe and the top's design.
Havaianas Unisex-Child Slim Hello Kitty Flip Flop Sandal: Another fun option for children at a reasonable rate. I love how colorful and fun this shoe out; it's bound to make "get your shoes on" time quicker!
Where To Buy Hello Kitty Shoes?
Some popular places include major retailers such as Walmart and Amazon. Unfortunately, Target doesn't have any.

Don't forget about the powerful shoe brands such as Converse and PUMA. Another website that has Hello Kitty shoes is CartoonKicks. Check out reviews and if you haven't heard of the site before, do plenty of research before buying from them!
Head to Etsy for some customized Hello Kitty shoes. They tend to be a higher price range, though, since someone created them.
Dr. Martens are another popular option, but they're sold out at the time of posting this!
Hello Kitty Styles for the Kids
This list is all about the kids (0-18)! Whether on the go or relaxing at home, your child will love to have their favorite character on their shoes.
Think about your budget as you look at each option, but keep in mind that since these are branded shoes, they will cost more than the average shoes for children.
PUMA Unisex Child Nova 2 X Hello Kitty Sneaker
What is there not to love? The soft pastel pink with the small white accents is just beautiful!
I love how you see the shape of Hello Kitty's head on the side of the design. Hello Kitty can be found written out in a large white font to really stand out.
This shoe is perfect for children between eight and twelve years. It's also great for those younger children who have larger feet.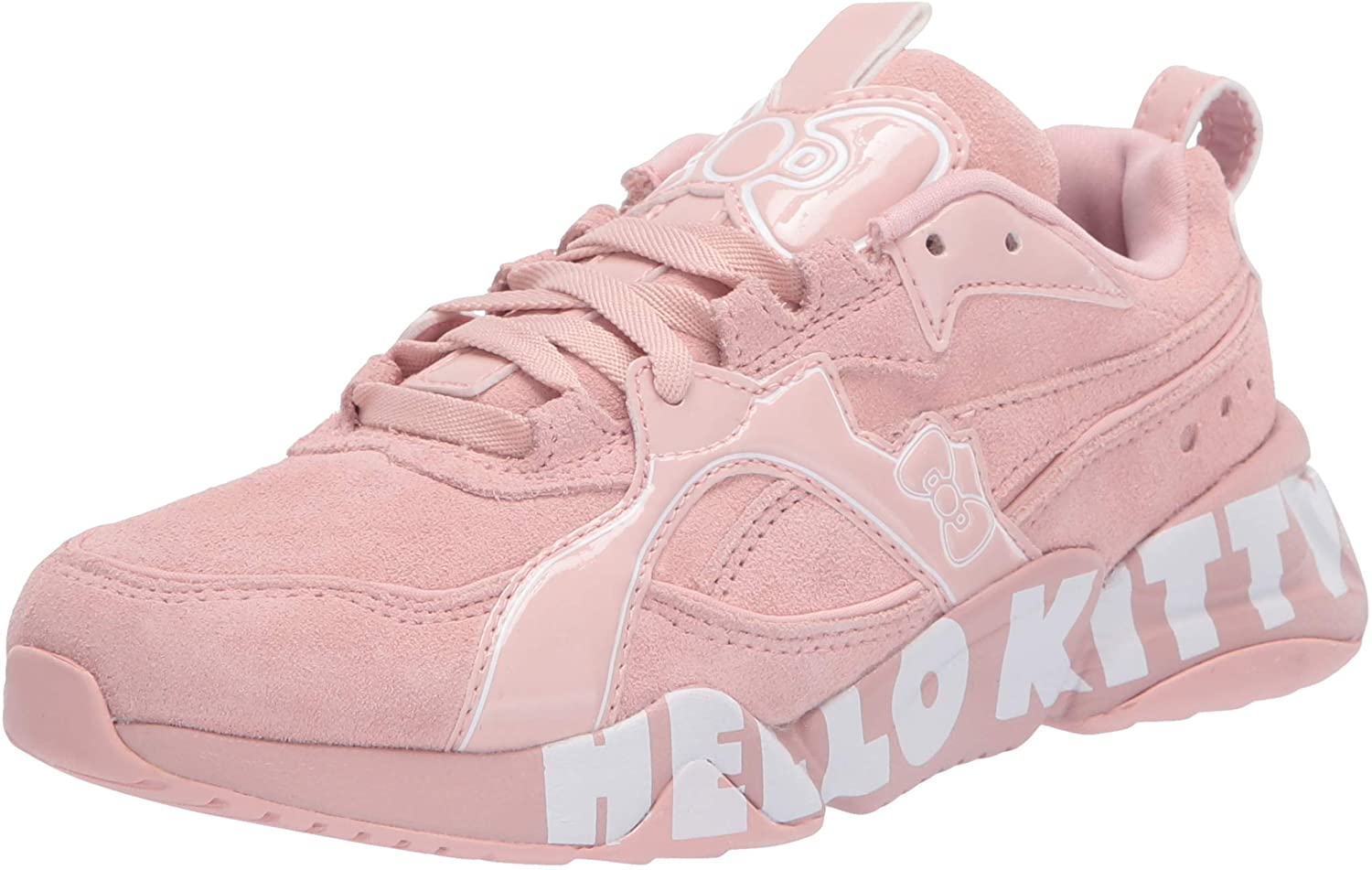 The Details
Great for training and running

All suede

Has a rubber sole
Pros
Beautiful design

All suede

Great for kids between the ages of eight and twelve years old
Cons
It might not be the right option for vegetarian/vegan Hello Kitty fans since it's made of suede.

It's on the higher end, but again it's branded and made of suede.
Hello Kitty LED Flashing Breathable Velcro Shoes
I love these adorable shoes! They have a pretty bow with bottoms that light up. But, as you know, getting your child to put on their shoes every day can be a hassle.
These shoes could make putting them on more fun as they light up. Watch your child's face light up as they see the cool glow of the pastel colors.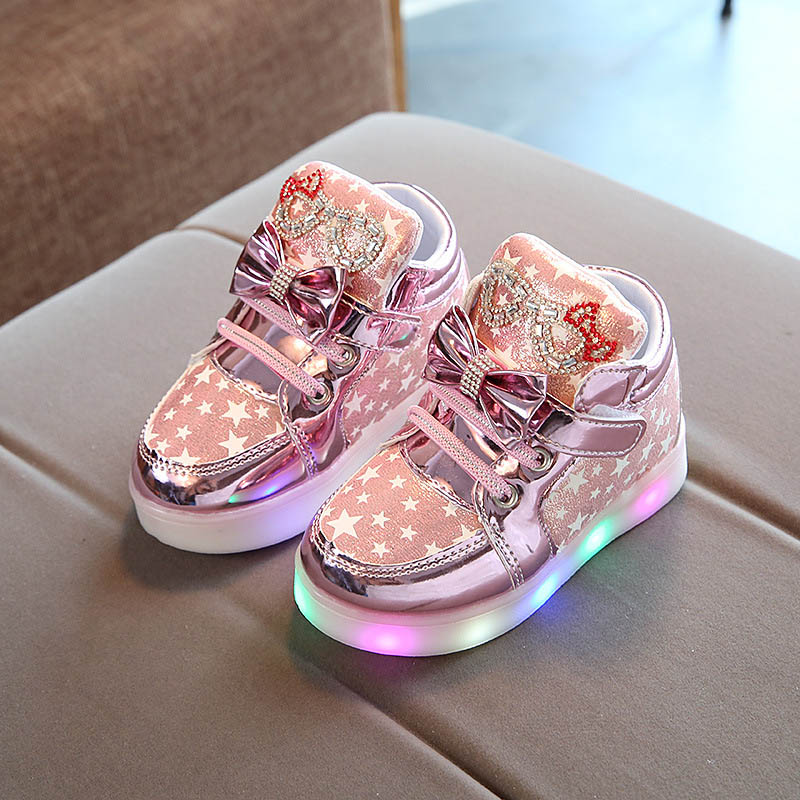 There are Three Bows on this Design
One on the shoelace

One as Hello Kitty's head

And one on Hello Kitty's head.
The white stars really stand out from the pink shoelaces and background. The bow and border are a lovely pink, almost lavender. I'm sure this would be approved by Hello Kitty herself!
Pros
Affordable compared to other options

Great for kids

Will keep your child excited as they play by stomping their feet on the ground
Cons
When you go to add it to the cart, it doesn't give you size options

The sizes are in overseas sizing, which might be more challenging to convert
Havaianas Unisex-Child Slim Hello Kitty Flip Flop Sandal
This gorgeous flip flop is designed with little feet in mind. It's the perfect size for four through eight years old.
I love the pinks, whites, and other accents. The pinks are varying colors to stand out more. The white accent really makes it stand out.
It's comfortable and great for a warm summer's day out walking around with your child. However, if all pink isn't your child's forte, they can choose the option labeled "white."
The white option is a mix of pink, yellow, blue, and white. The border is all white to really make the other colors stand out. Remember that since this is a flip-flop, the design might fade after a while.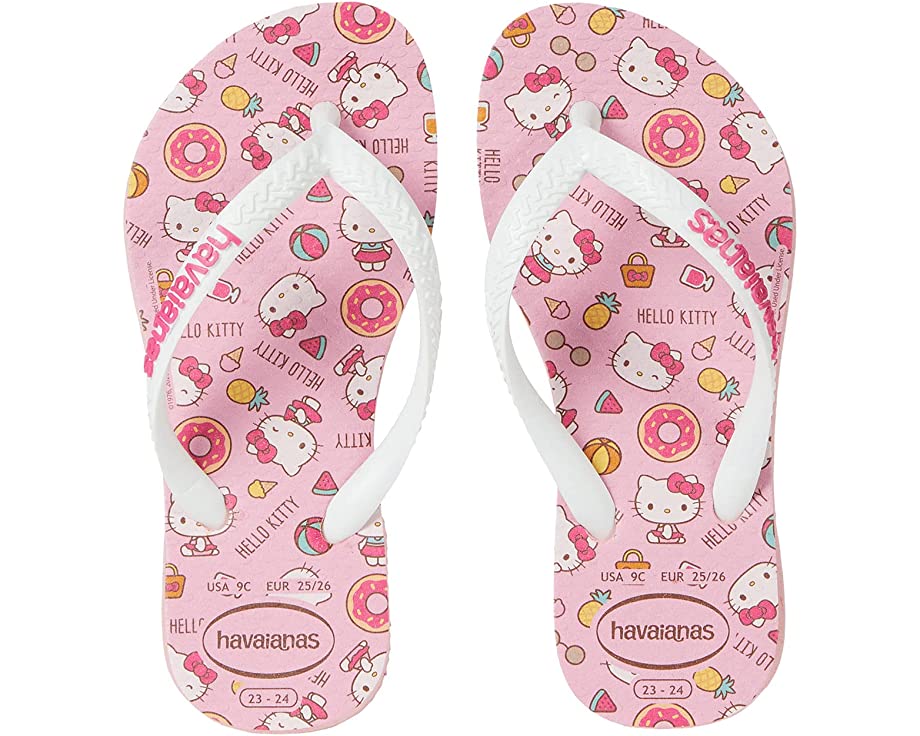 Pros
Customization options

Absolutely gorgeous designs with pink, yellow, blue, black, and white

Great for children
Cons
A bit pricier for a flip-flop

I wish it came in a version for adults too!
Hello Kitty Styles for Adults
Why not rock your favorite pair of Hello Kitty kicks? Pay attention to the side and look at a size chart if they have it handy.
If there's a size chart, there's a chance that it might not be the sizes that you're used to. Remember that since these shoes are larger, they tend to cost much more than the children's options. Take a look at the price to determine if the value is worth it for you.
PUMA Women's Utility X Hello Kitty Sneakers Shoes Casual-Pink
I love these and am ready to order a pair! The combination of rose-gold with pink is just so flawless and beautiful.
I love the fact that this design isn't loud either. Yes, it's pink to represent Hello Kitty, but there's just a beautiful bow in the back; there's nothing loud about this design.
If you're looking for a clean and crisp color, then this is for you! I just wish that there were more size options.
At the time of posting this, there are only the sizes of 5.5 and 6. I hope that changes!
Be sure to check the size; it seems to run a bit smaller than what you're used to. So consider going a size up.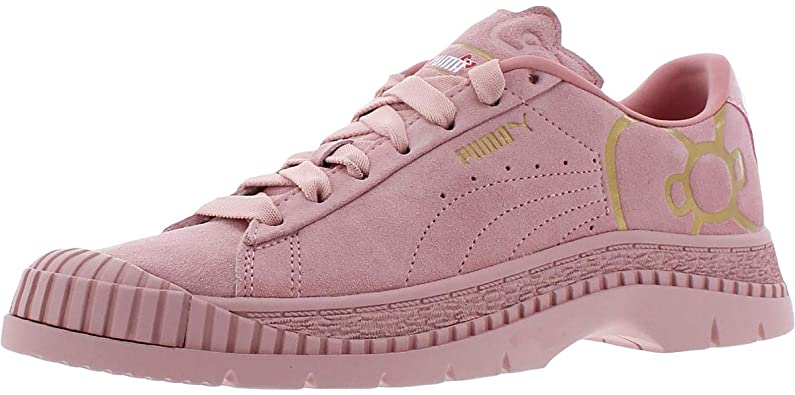 Pros
Beautiful colors

A clean and crisp design

It's not a loud design
Cons
Not that many sizes are available

On the pricier side but understandable since it's Hello Kitty and a limited quantity
Converse Chuck Taylor All-Star Lo Hello Kitty Fashion Sneakers
I love the colors of black, white, and pink combined for this overall look. But, first, let's talk about how Hello Kitty's letters are large but readable soft pink. It's not loud, but it also grabs your attention over top of the white background.
The black shoelaces blend in with the black and pink background, but I think that actually looks nice. While the style is totally Hello Kitty, I love how it stays true to Converse's design with the white rounded tip toward the bottom.
There's even a cute little bow right above the rounded white bottom if you look closely. The tongue is colorful and fun, too, with the writing of Converse All-Star.
There's even a size chart available to see the different options. Remember that since this is in limited supply, it's costly ($229.00 at the time of posting this). But if you're a giant Hello Kitty fan, why not invest in this beautiful design before it's gone?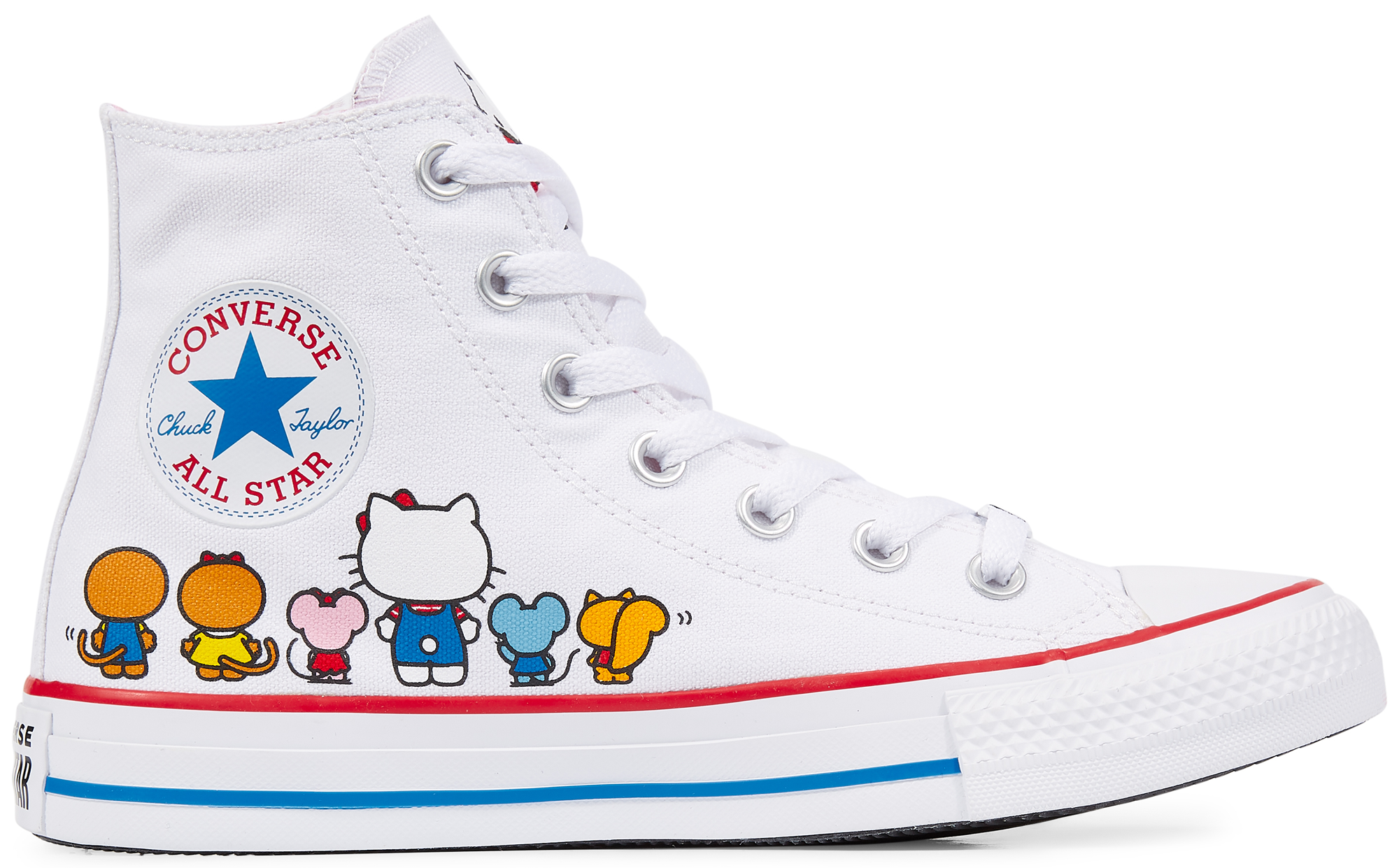 Pros
Stunning and unique design

A great representation of Hello Kitty

I love the vibrant colors that aren't too loud but not too quiet either
Cons
It's costly

Some of the shoes are arriving without the cute Hello Kitty bow charm on them
Thick Sole Slippers High Platform Shoes Cartoon Hello Kitty
I love these anti-slip flip flops! They're great for various seasons and even feature anti-flip properties so that you're not falling on wooden floors.
This design comes in an adorable pink with a bow on Hello Kitty's head with the word love. I love how it still has Hello Kitty's face and white whiskers. The only thing I'm not a massive fan of is the white ears with a pink face.
This comes as a platform that allows you to be stylish no matter where you're going and appear taller. If you're a big fan of Hello Kitty, then you'll love the corporation of the bow, her whiskers, and overall style with the color pink.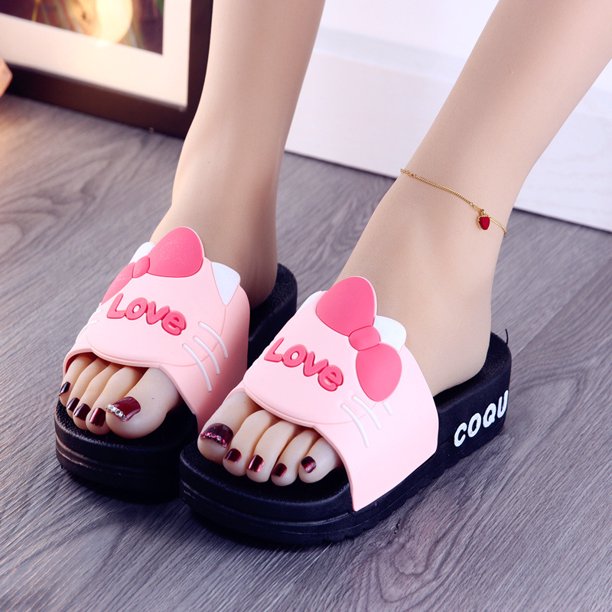 Pros
A lovely option for adults

More affordable

Great representation of Hello Kitty
Cons
It looks like at the time of posting this, there's only one design left

There's only one size left
How to Measure Your Shoe Size
If you're not sure about your shoe size, you're not alone! I've had my feet sized at a local shoe shop because I wasn't sure.
Measuring your shoe size will ensure that the shoes aren't too large where they're about to fall off of your feet or make you trip. It'll also have you avoid shoes that are too tight and uncomfortable!
You'll also want to know whether you have wide feet or not. To measure your feet, you'll want a ruler, pen or pencil, tape, and a couple of sheets of paper that are larger than your feet.
First, tape the paper onto the floor so that it doesn't move around as you measure your feet. Then, ensure that it's against the wall to keep it from moving.
Place your one foot on the paper and then trace around it with a pen or pencil. Consider having someone else help you with this part. Help your child by having them stand while you measure their feet.
You'll want to take the ruler and measure the widest and longest parts of the outline as you go. Then, repeat all of these steps with your other foot on the other piece of paper.
Remember that your feet might be option sizes (this is actually common). Go for the larger size to ensure that you're not squeezing your foot into a sneaker. You might want to consider sizing up for children to ensure that they'll have time to grow into their new shoes.
Pay attention to each company's brand since sizes can vary. Also, if you're ordering the shoes offline, be sure to check their return policy if they don't fit you.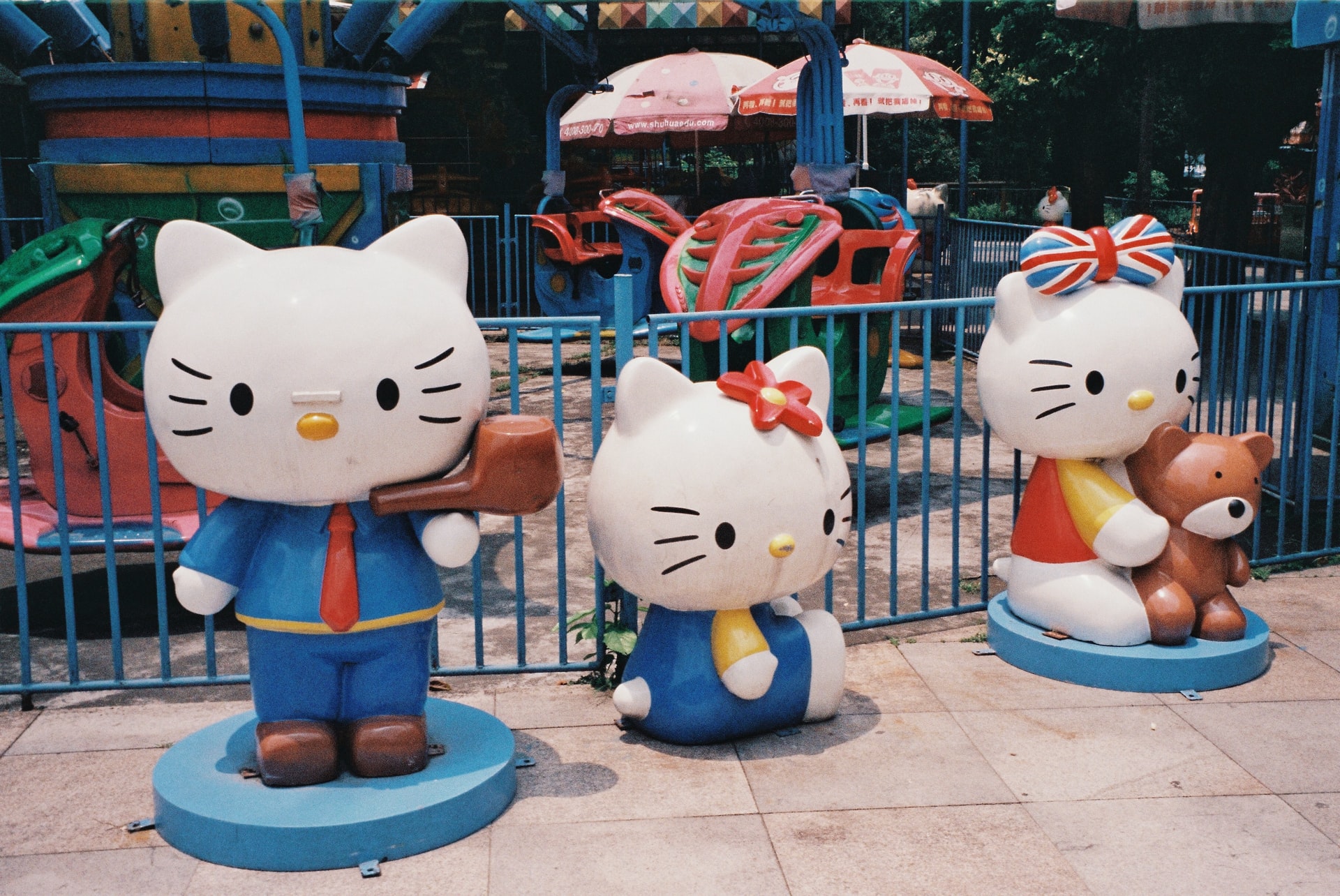 FAQs
Question: Why are Hello Kitty Shoes so Expensive?
Answer: This is because they're in limited quantity and extremely popular. If you see something that you like, you'll want to act on it as soon as possible.
Question: What's the Hello Kitty and Pusheen Collaboration?
Answer: You can find Hello Kitty and Pusheen slippers that are super cute. Unfortunately, they're being sold as soon as they hit the shelves since they're trendy.
Question: What's the Difference Between Asian and American Shoe Sizing?
Answer: Check out my guide above for the similarities and differences between Asian and American sizing. Keep in mind that the sizing will depend on the country as well.
Exploring the Best Hello Kitty Themed Shoes
After exploring this complete guide on the best Hello Kitty-themed shoes, you should have a better idea of how to pick out the right shoes for you, their value, and which options are best. Take your time looking through the different options, and think about what you'll get the most use out of.
If I had to pick a favorite, it'd be the Hello Kitty x Pusheen Slippers. I love how these two companies came together for this collaboration.
While it's on the Pusheen website, you can find some on Amazon and other locations too. Remember that although they're super cute, they tend to cost more.
If you enjoyed this article, be sure to check out more of our articles today!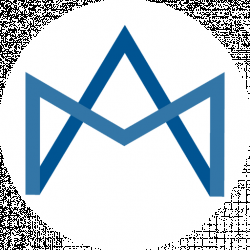 Latest posts by Avid Fan Merch Team
(see all)