Within a month of being placed on Disney Plus, Raya and the Last Dragon clocked in over 1 billion streaming minutes, making it the second-most streamed film on the platform. There's plenty of love for Raya, and with that, a charming collection of merch. Here's your guide to finding the best products for the biggest Raya fan. 
I've seen speculation about a second Raya and the Last Dragon movie. That might seem soon, but that's the nature of an avid fan base. Fans weren't deterred from the lack of official statements. Even though there are no signs that there will be a second Raya movie, a December 2021 announcement raised hopes. 
That 2021 announcement was a nomination for the 49th Annie Awards. Encanto captured 9 nominations, but Raya managed 10. Most excitedly for fans, Raya and the Last Dragon was nominated in the Best Feature Film category. 
The film has likewise been praised for its production quality, voice acting, animation, and stunning design. Not everyone feels it was the strongest film, pointing to few among the cast being of Southeast Asian descent.
But there's little doubt that Raya and the Last Dragon have made an impact. As fans ask for a sequel, the good news is that there's plenty of merchandise to enjoy in the meantime. Consider this your guide to buying the best Raya merch. I'll show you my picks for young fans and collectors alike. 
Bottom Line Up Front Summary:  If I had to select just one official merch item for Raya and the Last Dragon, it would be the 6-Inch Raya Doll and Sisu Set. This doubles as a toy and a collectible, with a studier design than other sets. Special effects, attention to detail, and a good price all contribute to this product's first-place finish. 
My Top Picks
Is Raya a Disney Movie?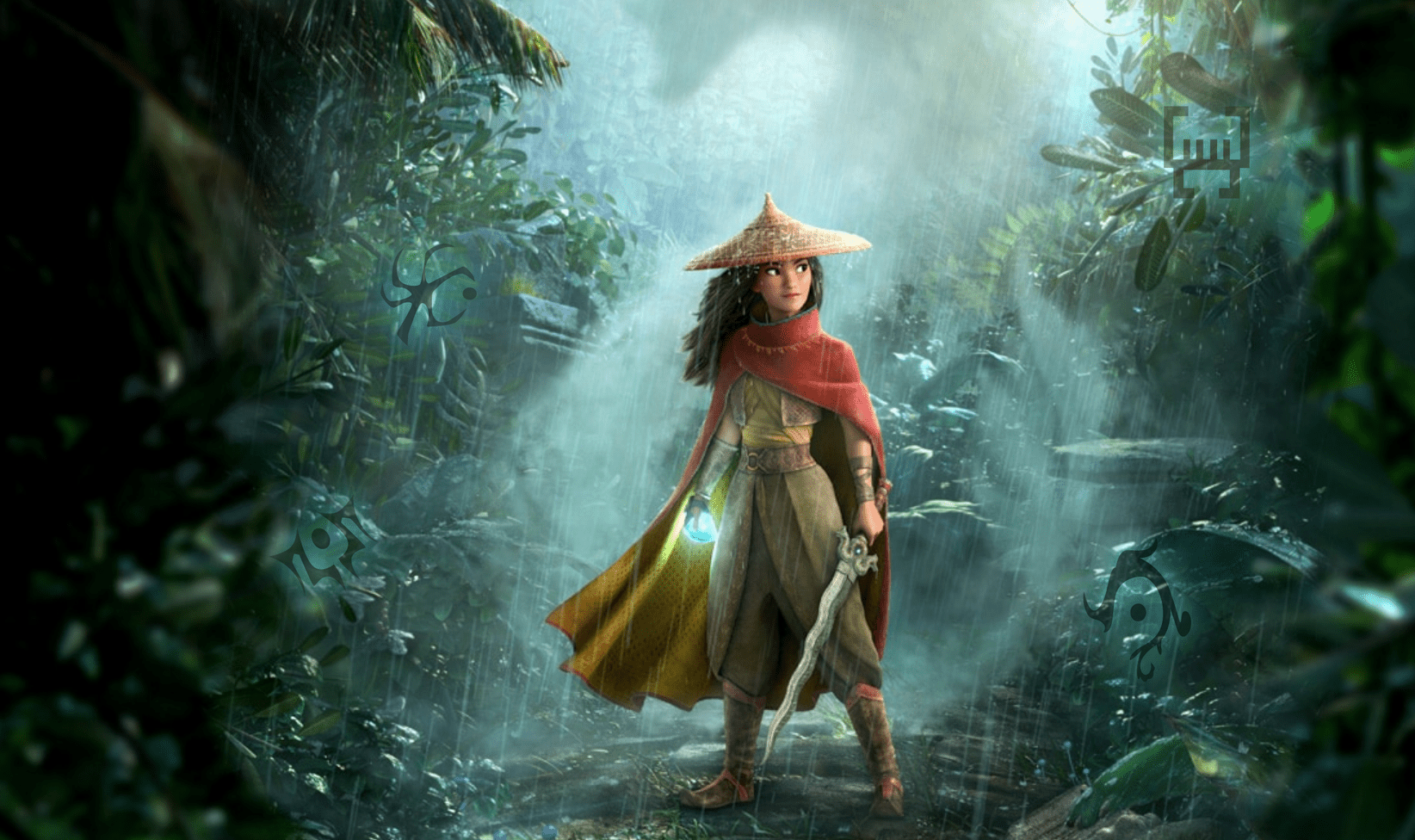 Raya and the Last Dragon was produced by Walt Disney Studios and directed by Carlos Estrada and Don Hall. The feature film came to theaters in early March 2021 and was released for RealD 3D, IMAX, 4DX, and ScreenX. It was also available for streaming immediately on Disney Plus. This decision was made due to people avoiding theaters amid a pandemic. The film features much of Disney's touches– beautiful animations, quality voice acting– but with notable differences that set it apart. 
Is Raya Based on a True Story?
Raya is not based on a true story or legend directly. Rather, Raya and the Last Dragon takes inspiration from Southeast Asian culture. This includes regions of Thailand, Laos, Vietnam, and the Phillippines. Thematic elements of taking care of one's community, as well as women from these regions, were instrumental in crafting this story. Not only are these regions not previously represented by Disney, but not borrowing from legends or fairytales is another departure. 
Is Raya a Love Story?
A third way Raya and the Last Dragon distinguishes itself is that it isn't a love store. Like Moana, Raya doesn't have a love interest– even though some fans have shipped Raya with another character. Instead, the story focuses on Raya's journey to save her land from harm. 
Is Kumandra a Real Place?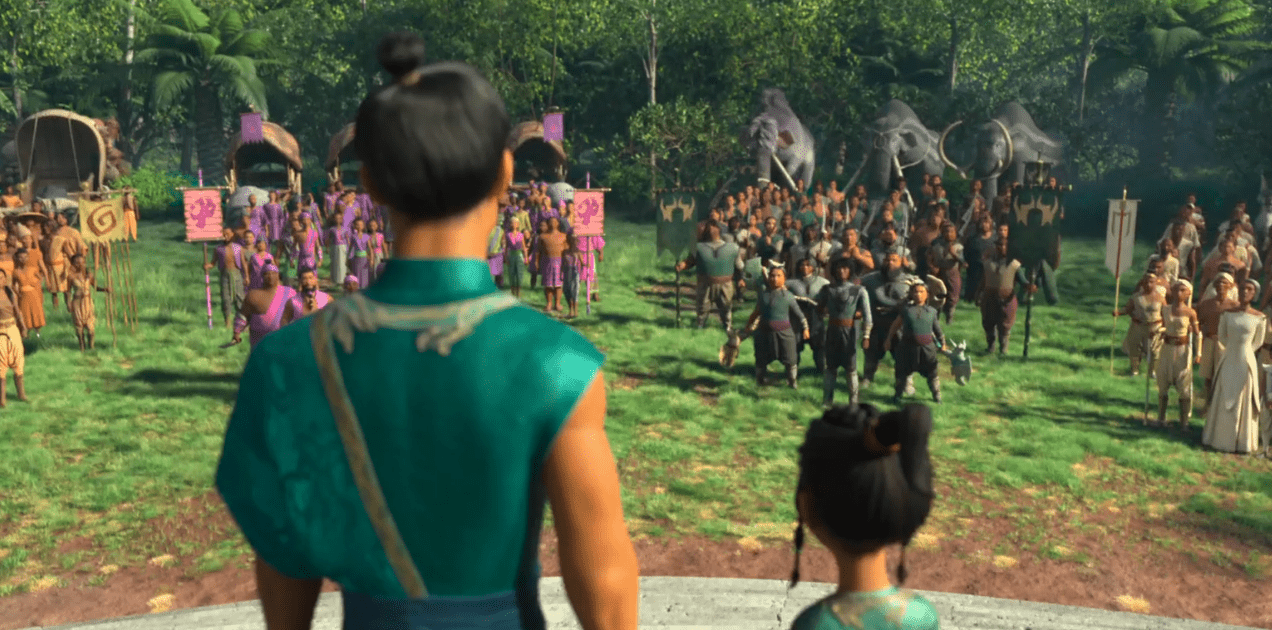 The entire plot takes place in and centers around Kumara. Many fans were enchanted by the beauty of the land and wondered where it was located. Unfortunately, Kumandra is a fictional land created for the movie. It strikes a chord of interest with so many not only for how beautifully rendered it is, but also because it draws inspiration from real life. The land combines Southeast Asian countries, from the cuisine to the culture and flora and fauna. 
What Countries are Kumandra?
Kumandra consists of five clans. These clans are part of what is known as the Land of the Dragon. Each location symbolizes a part of the dragon. Raya's home, under the protection of Cheif Benja, is the heart. The tail is guided by Chieftess of Tail and the arid land where Boun lives. The merchant's region is the Talon (Chieftess Dang Hu). The spine is up north and distinguished by a snowy mountain region (Chief of Spine). The fang, finally, is where Namarri lives (Chieftess Virani). 
Does Kumandra Mean Anything?
The name also has a meaning. Kumandra is a name seen in Southern Thailand and translates as "the one who leads." This, of course, is a suiting name for Raya's struggle and growth as a character who must lead her community to safety. 
Is Raya a Disney Princess?
Who is or isn't a Disney princess is an interesting subject. You may be surprised to learn some inconsistencies. One of my favorite Youtube Channels, Film Theory, tackled this topic in the video, The Disney Princess Problem. Theories aside, Raya has been ushered in as the first Disney princess to represent Southeast Asia. This was an important step to take for representation. I also love that she doesn't need a love story to be considered a princess. 
How Old is Raya at the Beginning of the Movie?
Granted, there's another reason why Raya doesn't have a love story in the feature film. Raya is just 10 or 12 years old when the film openings. You see her character grow emotionally as the film progresses. 
What Ethnicity is Raya and the Last Dragon?
Raya is simply said to be from Southeast Asia. The fictional land and its people reflect several different cultures. The voice actress for Raya is Vietnamese-American. 
What Weapon Does Raya Use?
Raya uses a whip sword, which she inherited from her father. This weapon at first appears to be a traditional sword, but it works in two ways. It can either be swung like a classic sword or taken apart. Taking the sword apart reveals a string. The string is used by Raya to grab an enemy with a hook. To train, Raya used Kali sticks. 
Who are the Characters in the Story of Raya and the Last Dragon?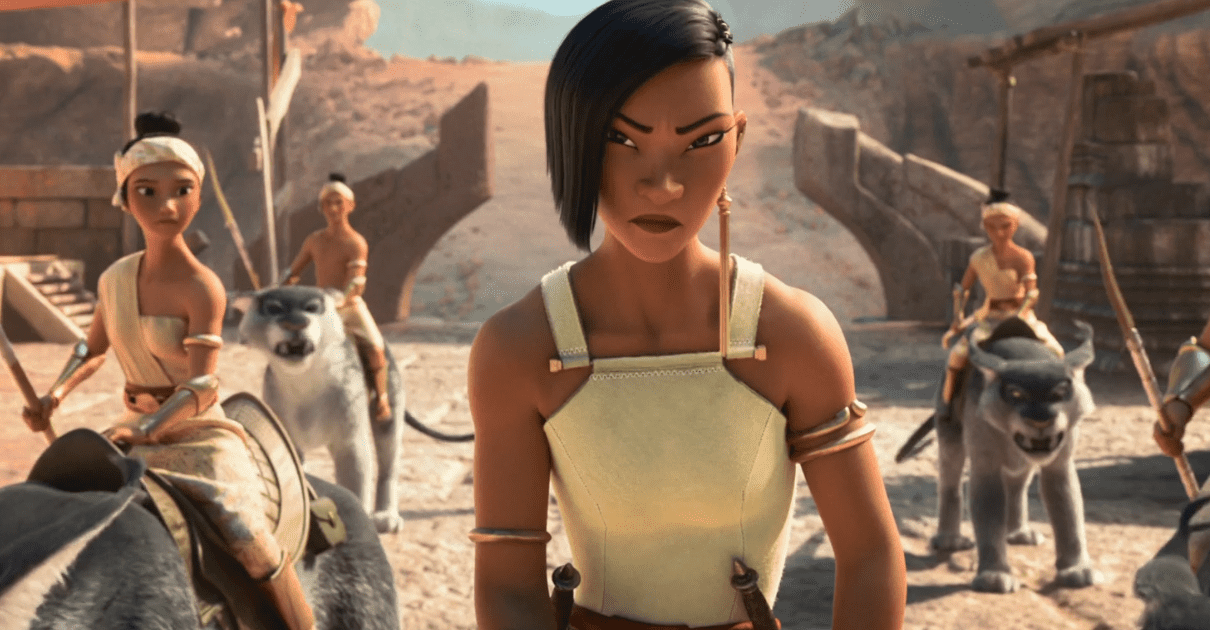 Raya and the Last Dragon has a colorful and long cast of characters. From side characters to main characters, this cast brings the story to life. 
Who is Rayas Mom and Dad?
Raya's mother is never named in the film, but her father is Chief Benja, who rules over the heart of Kumandra. It's from him that she receives her sword. In a moment of need, Raya calls her father Ba. 
What is Raya's Sidekick?
Tuk Tuk is Raya's playful sidekick. Tuk Tuk isn't an armadillo, but a mix of a pug and rolly polly. This fictional creature is intelligent, aware of his surroundings, and able to endure harsh circumstances. His biggest flaw is becoming distracted or overwhelmed. Tuk loves eating lychee fruit. 
What is Raya's Dragon's Name?
Sisu is the last remaining dragon in the land. Her powers include swimming, changing form, controlling clouds snd fogs, and providing light by glowing. Sisu is loyal and trusting to a fault. 
What does Druun mean?
What Does Boun Mean?
Boun refers to one of three of the film's protagonists. He is around Raya's age and intelligent. He helps understand the world around him and can raise money. He lacks Raya's fierce courage.
Who is the Main Villain in Raya and The Last Dragon?
Namaaari, who's around 18 years old, is the main antagonist in the Last Dragon. Though some people ship Namaari and Raya because they both are motivated by love and loyalty to their families, they are not in love. The age difference between the two alone would be an obvious problem. Namarri is highly intelligent, devious, and methodical. She seeks to find Raya and defeat her once and for all. 
What Was the Druun in Raya?
The Druun is a secondary antagonist. The Druun is a plague that is promulgated by conflict and anger. Hands are cupped when facing the Druun. The stone pose is how the Druun freezes enemies. 
Where to Buy Raya Merch: My Picks
You can buy Raya merch on Amazon, at Walmart, and, on if you're on a trip, at Walt Disney World. Target has the Raya and the Last Dragon movie. But if you're looking for expansive collections, your best bet is the Disney Store, followed by Amazon. I selected these as my top two places to buy Raya merch for a few reasons. Both places sell official, licensed merchandise. I selected products that are beautifully designed, creative and useful. I also paid attention to customer satisfaction and price points. 
Raya and the Last Dragon Merch From the Disney Store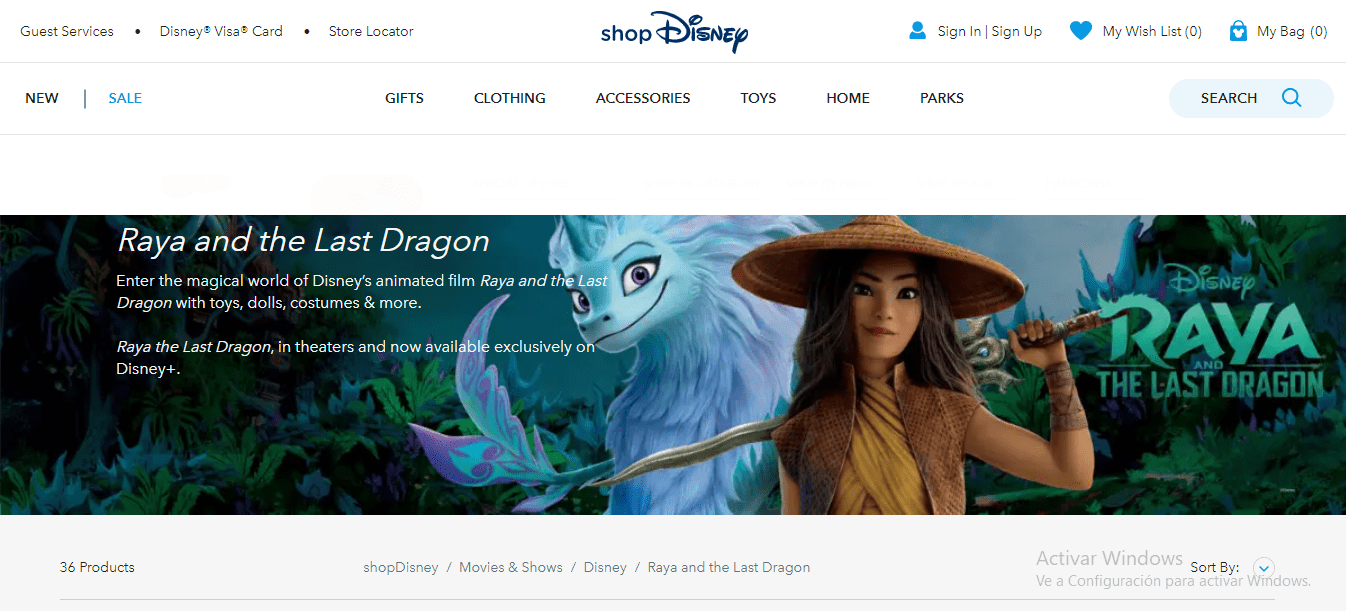 The Disney Store may not be the cheapest place to shop, but it's undeniably the best for younger fans. This collection features dolls, collectible Lego sets, bedspreads, necklaces, charms, costumes, and figurines. As you'd expect, this line of Raya and the Last Dragon merchandise caters more to children, but many of these items also have collection potential. Ll told it's a whimsical and colorful collection, just as you'd expect from the Disney Store. My options are all available online, but they sell some in-store, too. Shop All Raya Merch Here.
Sisu Dragon Lights and Sounds Toy – Disney Raya and the Last Dragon
One of the highest-rating products from the Disney merch line is this Sisu figurine. The magic of the last dragon comes to life with a beautiful white mane. The dragon glows just like in the feature film and even has a few phrases. The toy is motion-activated and poseable. Buy Here.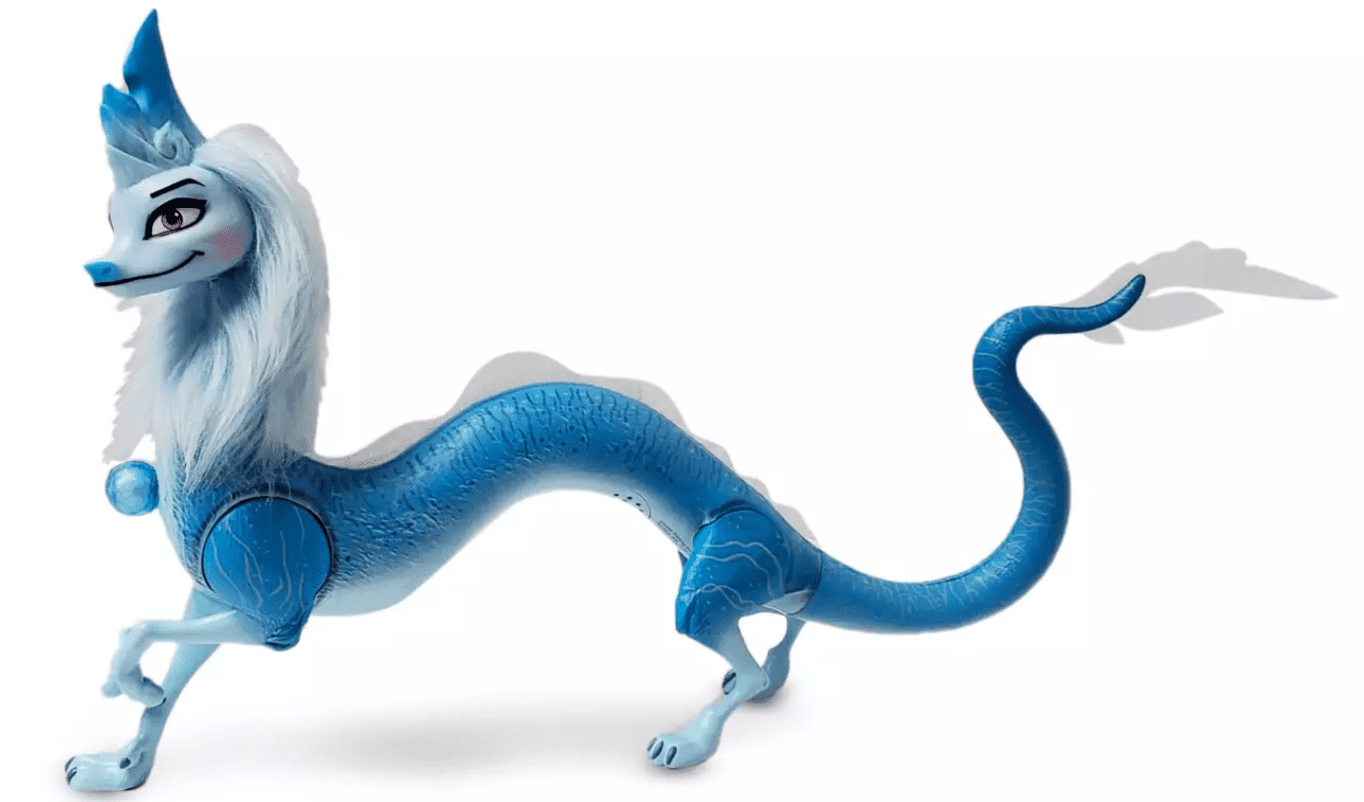 Pros
Lights and Sounds

Poseable 

Soft Mane 
Cons
Sounds Are Repetitive 

Voice Doesn't Match Film 
Raya and the Last Dragon Sheet Set – Twin / Full
This set of sheets is more versatile than the comforter and still manages to capture the magic of Raya and the Last Dragon. The set comes with a flat sheet, fitted sheet, and matching pillowcase. The teal pillowcase includes the "fearless" message. You can buy this set alone or pair it with their bedspread and coordinating sham. The sheets are made of soft microfiber and are available in Twin and Full sizes. Buy Here. 
Pros
Includes Flat and Fitted Sheets, Plus Pillowcase

Playful but Versatile Design

Soft Microfiber
Cons
Thread Count Not Included in Description

Only One Color Variety Available 
Raya Sunset Silhouette Mug
This mug is a great pick for a Raya and the Last Dragon fan of any age. The mug features a sunset design and Raya, cast in beautiful light. What stands out to me, though, is how you can customize your order. Select your style (classic, two-tone, combo, and travel), size (11 or 15 ounces), and your handle color. You also have the option to add a first name. The mug is certified FDA-approved for drinking. You can use it in the microwave and dishwasher and the ceramic is sturdy. Buy Here.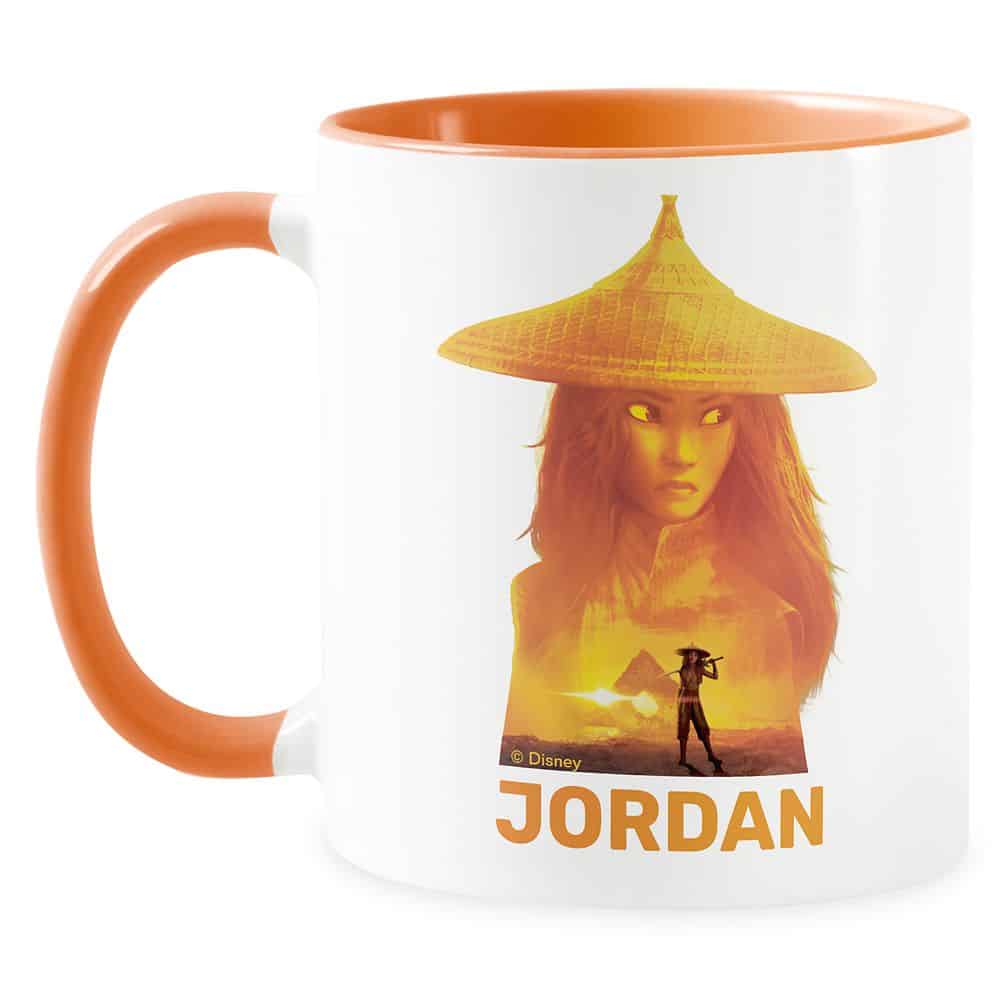 Pros
Microwavable and Dishwasher-Safe

Customizable 

Sturdy Ceramic 
Cons
No Dishware Accessories 

Some Models Are Slightly Pricey 
Ongis Chattering Plush – Disney Raya and the Last Dragon
Dyan, Pan, and Uka are the ongis that appear in Raya and the Last Dragon. Ongis is part monkey and part catfish and is clever at swiping things. That said, there's no denying that there's a certain charm to them, and that comes through with these soft plush toys. The three sculpted plush toys feature detailed embroidery. Magnets in their hands allow them to interconnect. The toys also feature sounds. These are approved for children over age 3. Buy Here.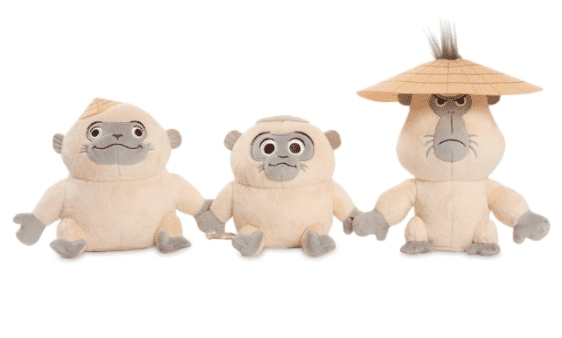 Pros
Sounds and Magnets

Soft Plush

Embroidered Details
Cons
Magnets Can Wear Out or Cause Choking Hazard

White Plush is Hard to Maintain 
Disney Raya and the Last Dragon: Raya's World Book
This paperback book is your guide to diving into the world of Raya just a little bit more. The paperback version features 64 pages of film shots, art, characters, memorable scenes, and more. It's a great look at the lore and culture of the film. Even better, every purchase goes to donating a book to a child and need through the non-profit organization, First Book (through Dec 21, 2022). Buy Here.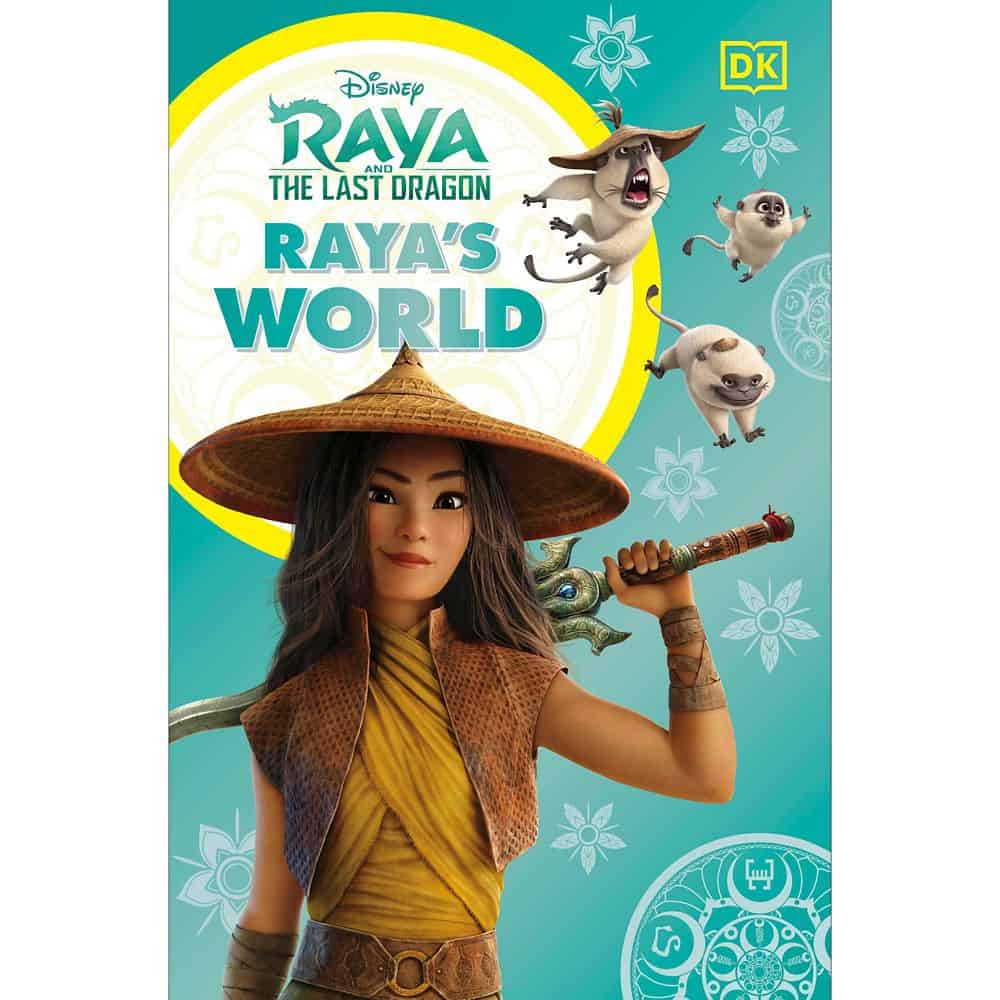 Pros
Memorable Artwork and Characters

Dives into the Lore of the Film

Proceeds Go Towards Donating Books
Cons
Only For Ages 6-9

Doesn't Go into Great Depth 
Raya and the Last Dragon Merch from Amazon

You can also find great merchandise on Amazon, though you have to be choosey. You can find Raya dolls, Lego sets, travel mugs, board games, children's chairs, books, plush toys, bedding, and t-shirts. It's a slightly expanded collection, and all are officially licensed through Disney. If you can't find what you're looking for from the Disney Store, chances are you will on Amazon. Shop All Raya Merch Here. 
Disney's Raya 6-Inch Petite Raya Doll and Sisu Dragon Figure Gift Set
While there are many Raya dolls you can buy, this one is my favorite by far. There's a reason why this doll set is the highest-rated for Raya and the Last Dragon. Though it's only plastic, this doll and dragon is a charming, well-designed set. Raya wears her everyday outfit with a removable cape. Her striking dragon lights up in different colors. They're both fully posable, and the 6-inch frame is sturdier than many other dolls. Buy Here.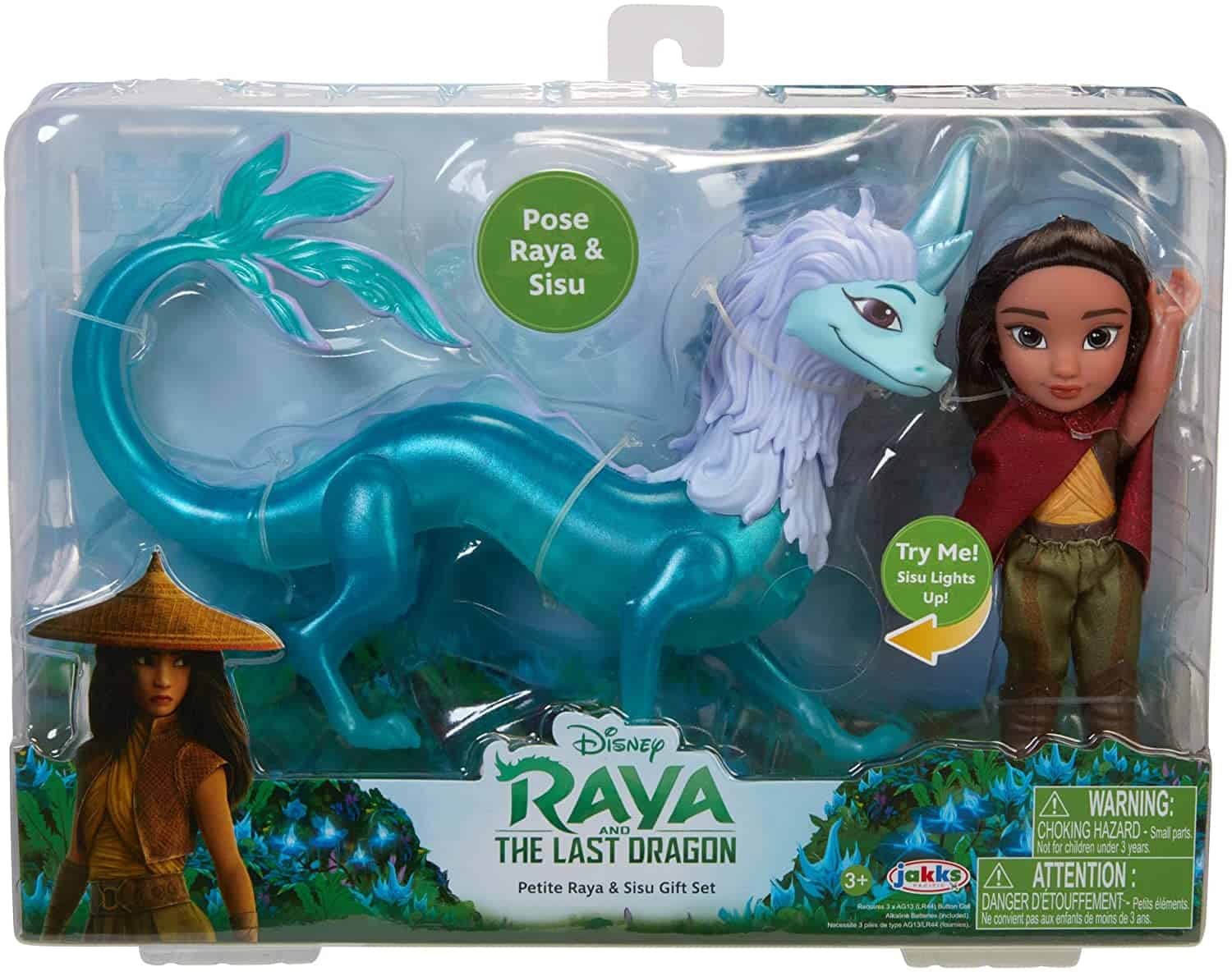 Pros
Poseable

Light Up Colors

Sturdy Design
Cons
Plastic

Requires Button Cell Batteries
Ravensburger Raya's Journey: an Enchanted Forest Board Game
This board game is a fun family activity, intended for kids ages 6 and up. The colorful, crowd-pleasing board game features Raya, Tuk Tuk, Sisu, Boun, Tong, Little Noi, and Ongi. It's a play on hiding and seeks, so it's easy to learn how to play. At the same time, the enchanted board, decorative sets, and character cards add whimsy and dimension. It can be replayed time and time again. Buy Here. 
Pros
Replayable

Iconic Characters

Easy to Learn
Cons
May Bore Older Kids

Can be Repetitive 
Disney Raya & The Last Dragon Tuk-Tuk Plush Stuffed Pillow Buddy
This cuddly plush doubles as a pillow, making it great for travel, too. The pillow buddy is made with 100 percent soft polyester microfiber. It's 14 inches long and provides support. I love the charming design and how handy it is for even long car rides. This pillow can be washed, making it fuss-free to keep clean. Buy Here.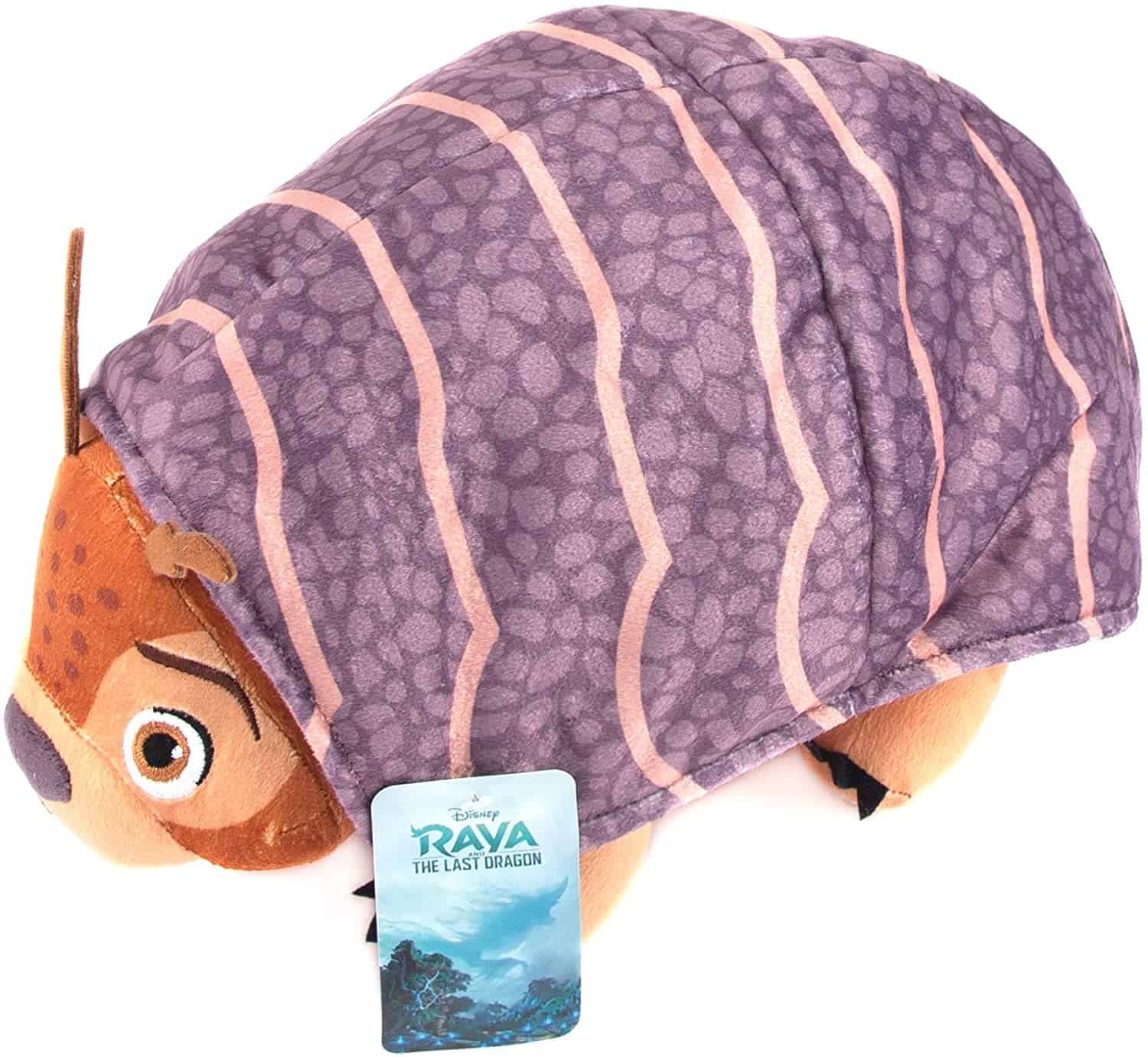 Pros
100 Percent Soft Microfiber

Machine Washable

Great for Travel
Cons
No Bigger Sizes Available

No other Raya Characters Available
LEGO Disney Raya and Sisu Dragon 43184 Set
There are a few LEGO sets to choose from for Raya merch. However, this LEGO set is the highest-rated and represents the most iconic features of the feature film. This set includes Raya, her dragon Sisu, palace gates, a waterfall, and accessories. Everything is poseable and rendered in bright colors. Sisu the dragon stands 9 inches tall. Buy Here.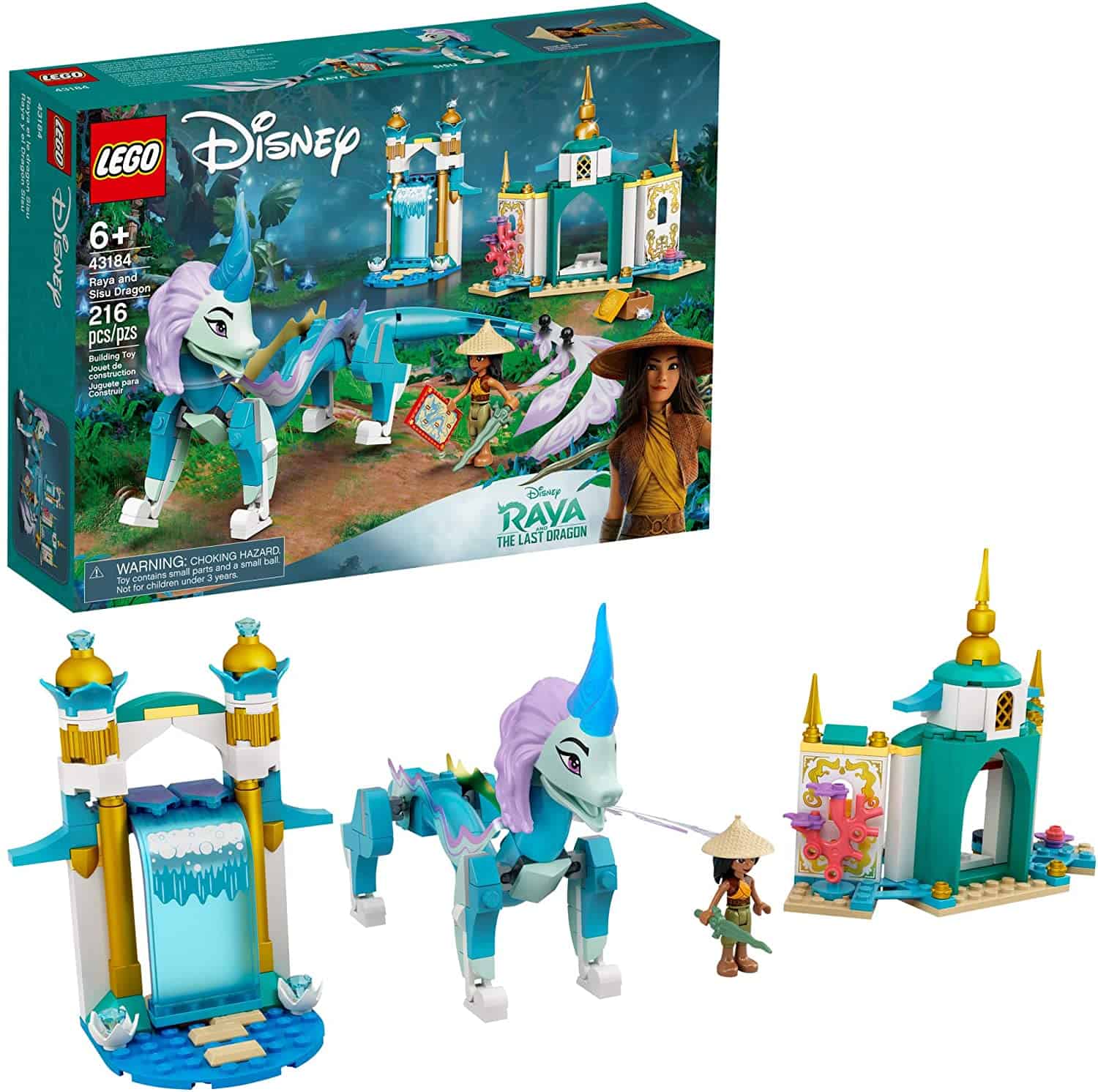 Pros
Iconic Raya and Sisu Characters

Set Items and Accessories

Highly Recommended by Other Customers
Cons
Not Very Many Items

Not For Young Children 
Final Buying Recommendations: Raya Merch From Hot Topic 
Hot Topic is my honorable mention for where to buy Raya and the Last Dragon merch. Like my other selections, Hot Topic sells official merch. That means this merch is more collectible and features designs from the franchise. However, Hot Topic focuses on graphic t-shirts rather than collectibles or accessories. This collection of Raya t-shirts is affordable and has plenty of humor. There are some darker hues, as is common with Hot Topic's brand, but you'll also find softer colors. There are both adult and children's sizes. Shop All Raya Merch Here. 
 Disney Raya And The Last Dragon Fearless Pair Girls T-Shirt
This charming t-shirt includes an empowering message. The t-shirt is lightweight and breathable, with a blend of 90 percent spun cotton and 10 percent polyester. Raya and her dragon are captivating in lilac, set against a gray background. It's available in Junior's sizes Small through 2XL. Buy Here.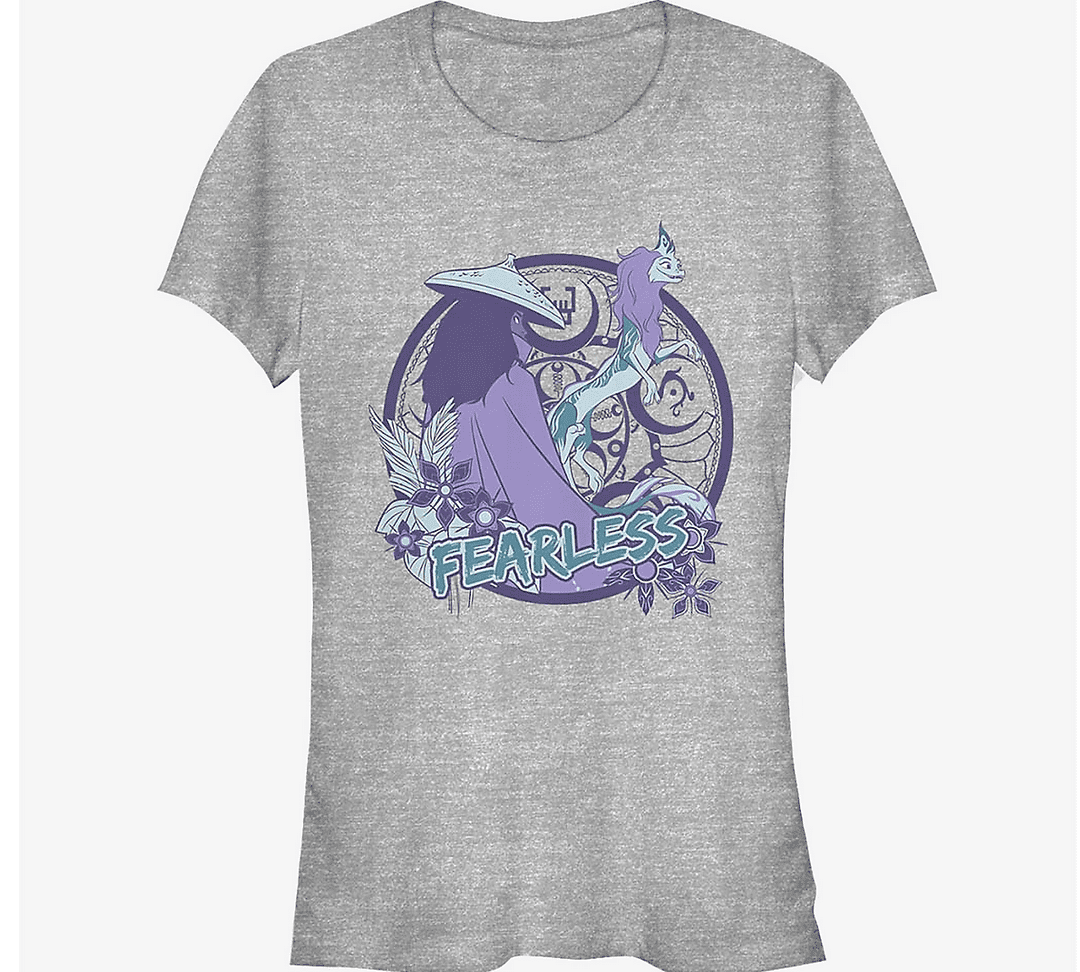 Pros
Empowering Message

Lightweight

Machine Washable
Cons
Not Pre-Shrunk

Only Available Online 
Frequently Asked Questions
Question: What is the Soup in Raya and the Last Dragon?
Answer: Another dish featured in Raya and the Last Dragon is Kumandra soup. Kumandra soup is a modified version of Tom Yum. Tom Yum comes from Central Thailand and is a delicious hot and sour soup with shrimp and vegetables. Click Here for a Kumandra Soup Recipe. 
Question: What is Congee in Raya and the Last Dragon?
Answer: Congee is the rice dish Raya and Sisu eat. It consists of shrimp, though there are different types of congee eaten in Asia. Rice is made in a specialty rice cooker or boiling pot, then seasonings and a protein source are added. Click Here for a Raya-Inspired Shrimp Congee Recipe. As a fun fact, the jerky in Raya and the Last Dragon is jackfruit. 
Question: Is Tong From Raya in Tangled?
Answer: Tong is a many of great stature whose weapon is an ax. He's been compared to the gentle giants that Rapunzel encounters during Tangled. However, there is no confirmed connection between Tong in Raya and the giants in Tangled. 
Question: Where is Hei Hei in Raya?
Answer: Hei Hei is the brilliantly-colored rooster in Moana. Hei Hei was one of Moana's sidekicks in her journey– though admittedly not helpful. Eagle-eyed fans spotted Hei Hei's appearance in Raya. In Raya, Hei Hei is lurking near a vendor's booth. It's one of the many easter eggs you can find in Raya. 
Question: Does Raya Have an End-credit Scene?
Answer: Raya and the Last Dragon doesn't have a hidden or end credit scene. Though it's not uncommon to see this in Disney movies, there's nothing past the credits. 
Final Thoughts
Whether or not Raya and the Last Dragon has a happy ending is up for debate. There's also enough left open in how the film ends that I think there could one day be a sequel. But for now, the film continues to make an impact. That includes a great selection of official merch, offered through Amazon and the Disney Store, as well as Disney World and other vendors. Being choosey and only settling for the best, official merch is the best way to make sure you enjoy it to its fullest. 
For more interesting merch guides, check the links below:
Your Ultimate Guide to Buying Manga Merchandise Online
Your Complete Guide to the Best Harry Styles Merch
Charli D'Amelio Merch Review: Your Buying Guide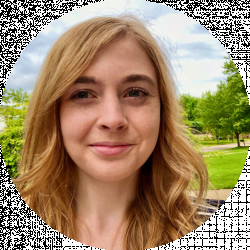 Latest posts by Erin Jamieson
(see all)