An alternate reality and Marvel characters: Wandavision has captivated audiences with its unique plot twists and star-studded cast. And now, some of the best merch is guiding avid fans to collect, decorate and wear their love for the quirky series.
In this guide, I'll tell you where to shop for Wandavision merch. From hoodies to t-shirts, collectibles, decor, and more, it's time to give your bedroom, home office, or wardrobe and fantastic update. I'll also give you plenty of gift ideas for even the most enthusiastic Wandavision viewers.
Bottom Line Up Front Summary
If I had to recommend just one merch item for Wandavision fans, it would be the Scarlet Witch and Vision Figures Set. This officially licensed set is great for play and collecting. The details are impressive and the price is affordable.
My Top Picks
Where to Buy Wandavision Merch
Wandavision already has several merchandise collections, and I expect those options to only expand in the future. Planning a trip to Disney World? You can buy Wandavision merch in Downtown Disney and Disney Springs. If you're not traveling much these days like me, there are plenty of places to shop for Wandavison merchandise online, too.
For unofficial merchandise, websites like Etsy, Red Bubble, and Tee Box are options. Amazon has some options for both official and unofficial merch.  However, if you want official merchandise collections, you're better off buying from Walmart, the Official Disney Store, Target, or Hot Topic.
Disney Store Wandavision Merchandise Collection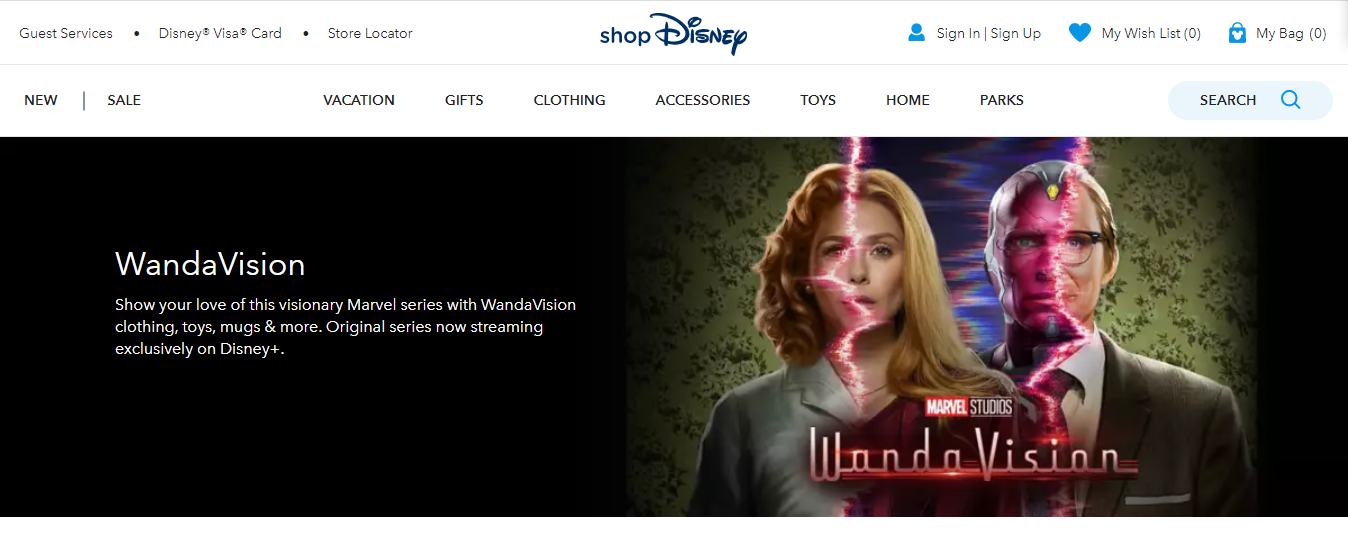 You don't have to travel to Disney World to buy merch directly from the Disney Store. Find a Disney Store Near You or shop this online collection. Wandavision merch includes action figure sets, bobbleheads, t-shirts, hoodies, phone cases, mugs, and mouse pads. A blend of signature red, black and white hues distinguishes this collection. It's a small but solid collection for casual fans and collectors. Shop Wandavision Merchandise on the Official Disney Store Here.
Target Wandavision Merchandise Collection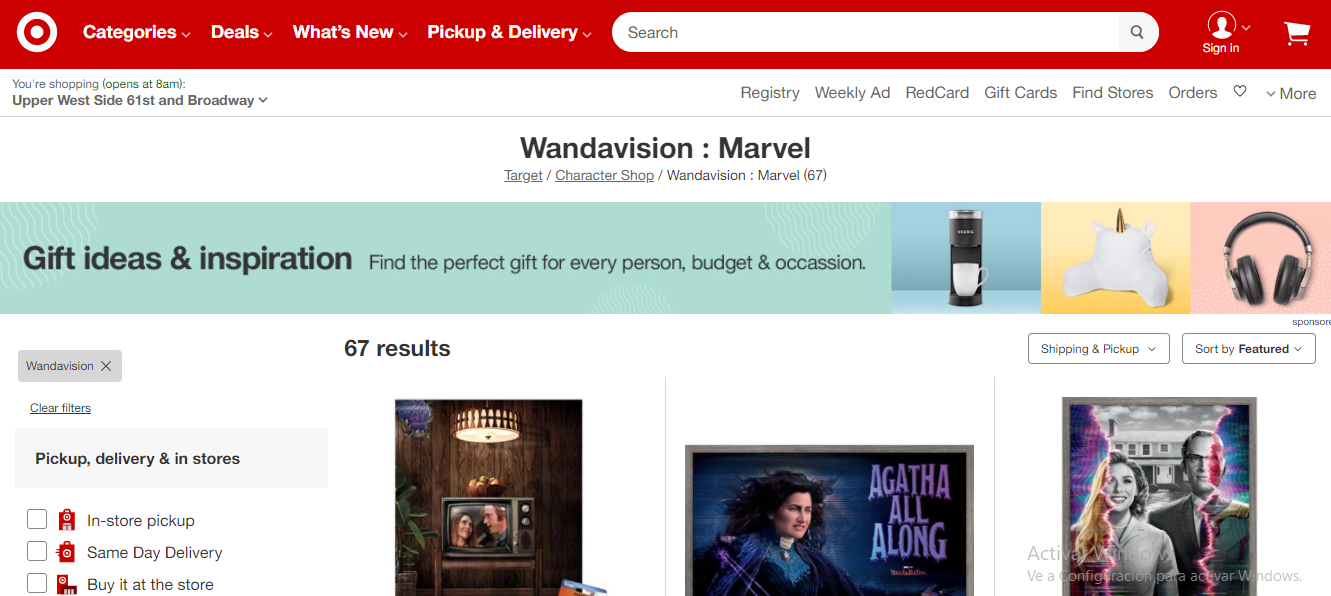 Target has a more extensive collection than the online Disney store. You'll find Wandavision t-shirts for favorite characters like Agatha. Where Target stands out, though, is with its collection of posters and wall art, as well as unique Funko Pops. Target is a great go-to for decorating your house with Wanavision merch, with striking red and back designs. Shop All Wandavision Merch at Target Here.
Walmart Wandavision Merchandise Collection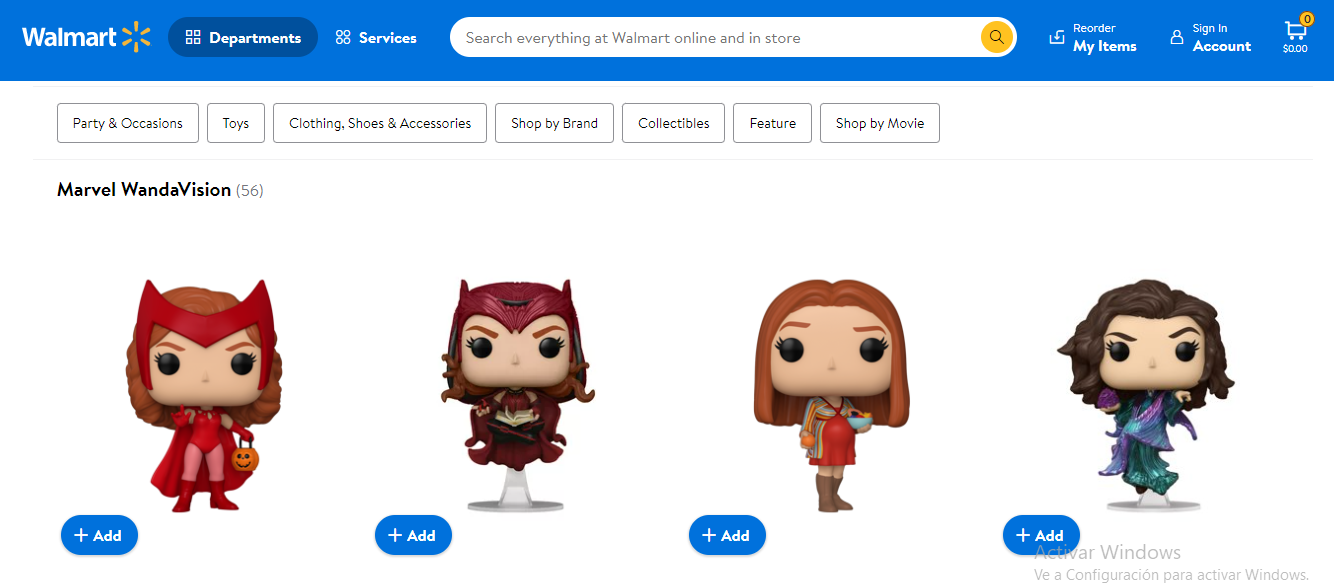 There are a few reasons why Walmart's collection of licensed Wandavision merchandise stands out. For one, there are graphic tees for teens as well as adults. While Target carries Funko Pops, Walmart carries even more. Finally, just as you'd expect, Wandavision merchandise at Walmart is competitively priced. If you're on a budget, you'll save some money shopping for Wandavision shirts on Walmart vs the Official Disney Store. Shop Wandavision Merch On the Disney Store Here.
Wandavision Merch: My Picks
Here are my top picks for the best merchandise fans can buy for Wandavision. My selection criteria are important because it allows me to make only the highest quality recommendations. All of my picks are official, licensed merchandise– so they can also be used for starting a collection. I shopped for the best prices for the best quality. I also selected items that stood out in terms of design or features.
Finally, there is not one universal Wandavision fan, and it was important to recognize that. Because of this, I've included Wandvision merchandise across several different categories. My guide allows you to browse and shop for what you want and need. Under my Final Thoughts, I've also included a section for shopping based upon your favorite Wandavision characters.
Find more Wandavision merch by readings these guides below:
Ultimate WandaVision Funko Pop Guide
Apparel for Wandavision
Relax in a vintage-inspired graphic t-shirt or get ready for a cool day in a bright Wandavision hoodie. I've selected unisex, junior's, and women's apparel for all Wandavision fans. These t-shirts and other apparel feature crisp, unique designs, soft materials, and easy care.
Scarlet Witch Tie-Dye Pullover Hoodie
The pullover hoodie is my favorite if you're looking for a striking Wandavision sweatshirt. While there are many hoodies or sweatshirts, this one is the complete package. A Scarlet Witch symbol is embroidered at the front. Screen art is featured on both sleeves. The jersey-lined hoodie is easy to adjust. Side seam pockets, ribbed cuffs, and hems make this useful, stylish, and cozy to wear. The cotton and polyester blend is soft without being bulky. While it's technically listed as a women's hoodie, there are enough sizes that it would fit men. Buy Here.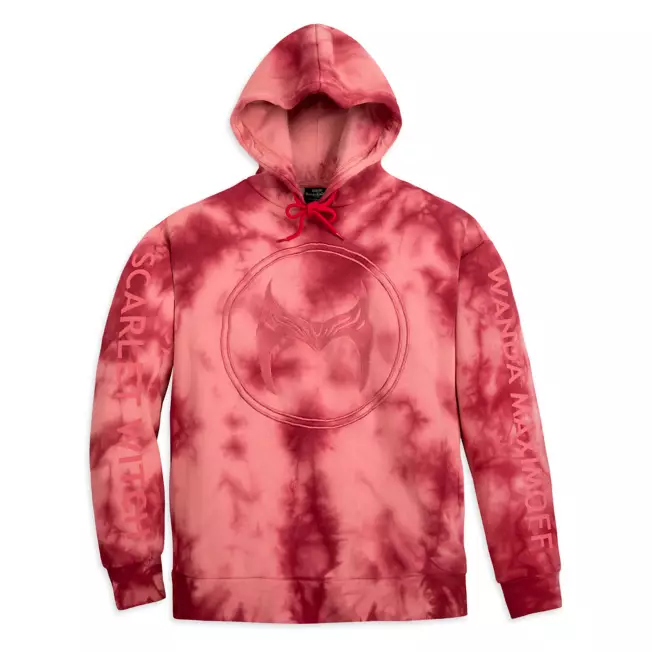 Pros
Scarlet Witch Embroidered Details
Adjustable with Side Seams
Lightweight and Cozy
Cons
More Expensive
Men May Need to Size Up
Wandavision Logo T-Shirt
This t-shirt may not be the most unique, but it's my top choice for younger fans. This kids' t-shirt is sold through the Disney Store and is made with a simple but aesthetic design. The Wandavision logo is printed on your choice of colored t-shirt. Not only can you choose from different background colors, but you can also add custom details to your design for an extra fee. The standard fit is true to size, with a cover-stitched collar, soft pre-shrunk cotton, and double-needed armpits. Buy Here.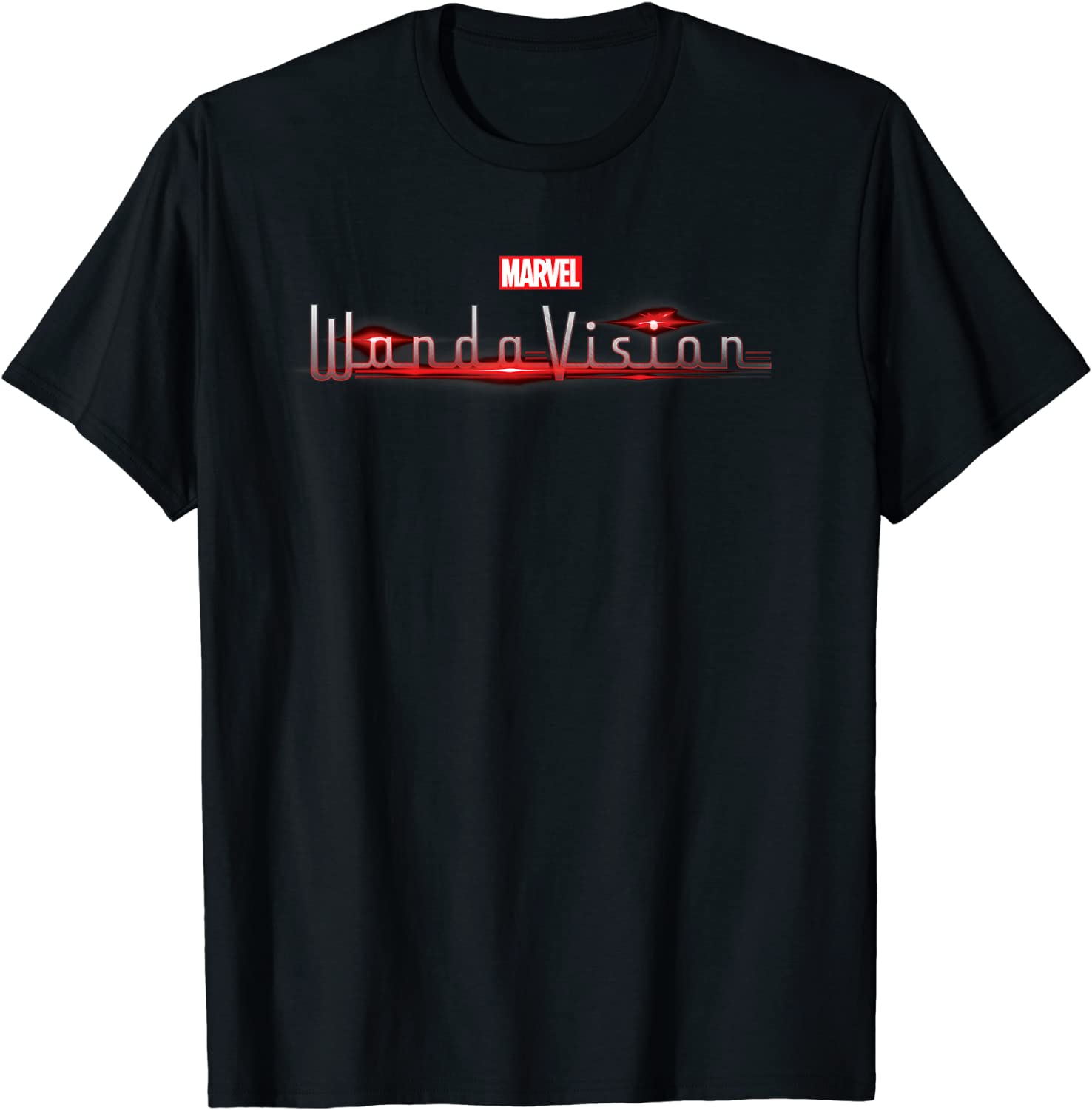 Pros
Customize Your Design
Supported Stitching
Soft, Pre-Shrunk Cotton
Cons
Design is Fairly Plain
No design on Back or Sleeves
Junior's Wandavision Unusual Couple Tee
This t-shirt is my top pick for teens. While there are many tees for adults, there is far fewer specific to teen sizing. This t-shirt stands out for its color, design, and price. Sold through Target, Wanda and Vision are rendered in bright colors, made more striking by the navy blue backdrop. The t-shirt is printed in the United States, 100 percent cotton, and machine-washable. Buy Here.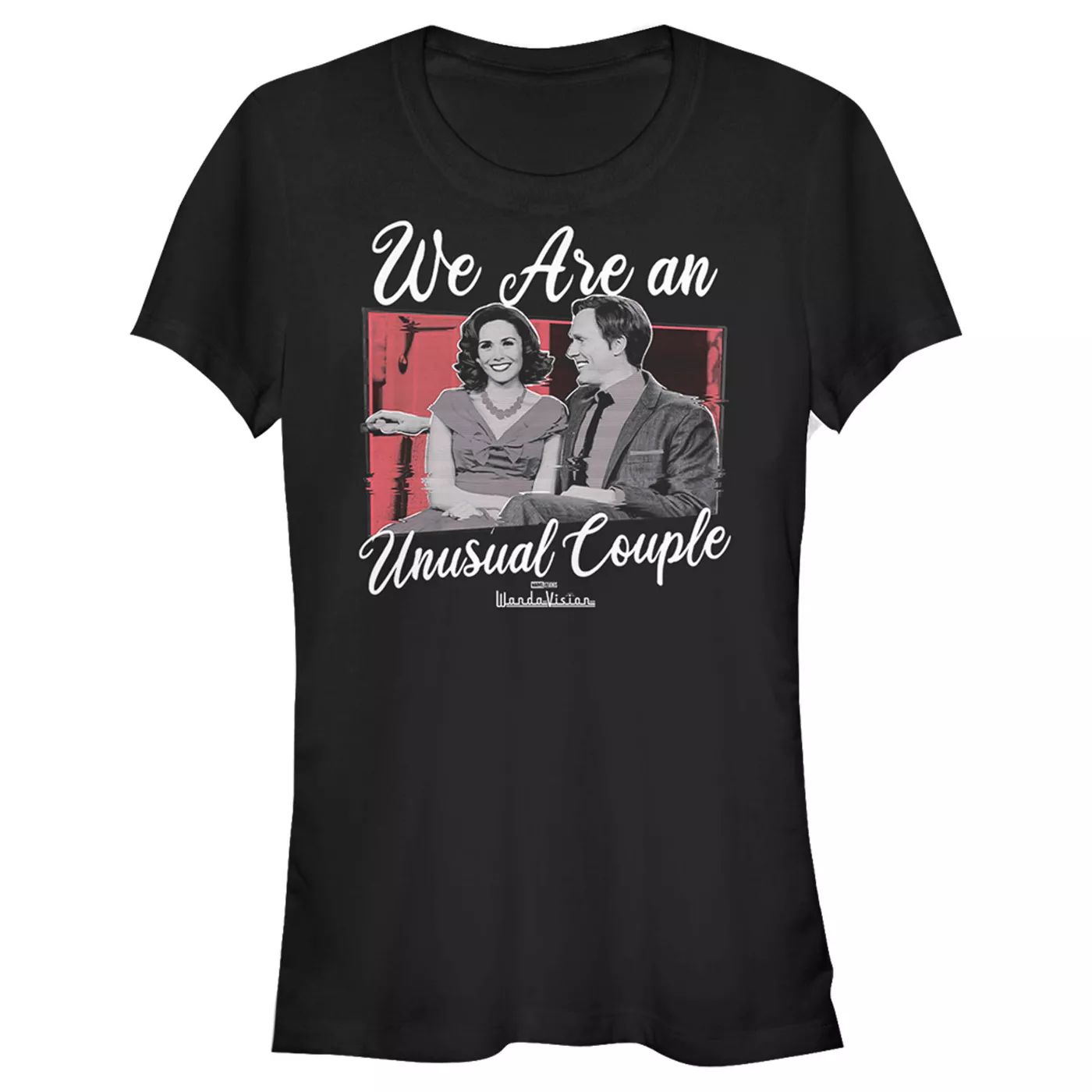 Pros
Printed in the USA
Teen Sizing
Bright Design Stands Out
Cons
Can Shrink
Not as Versatile
Wandavision Teaser Poster Short Sleeve Graphic Crewneck T-Shirt
Difficult as it is to select the best t-shirt for adults, this one has the complete package. The shirt isn't as expensive as some, but also offers a more impressive design than the cheapest shirts. The teaser poster is brightly printed on a black background and is made with cozy cotton. It's easy to wear alone or for layering. It's a classic fit for men or oversized for some women. Buy Here.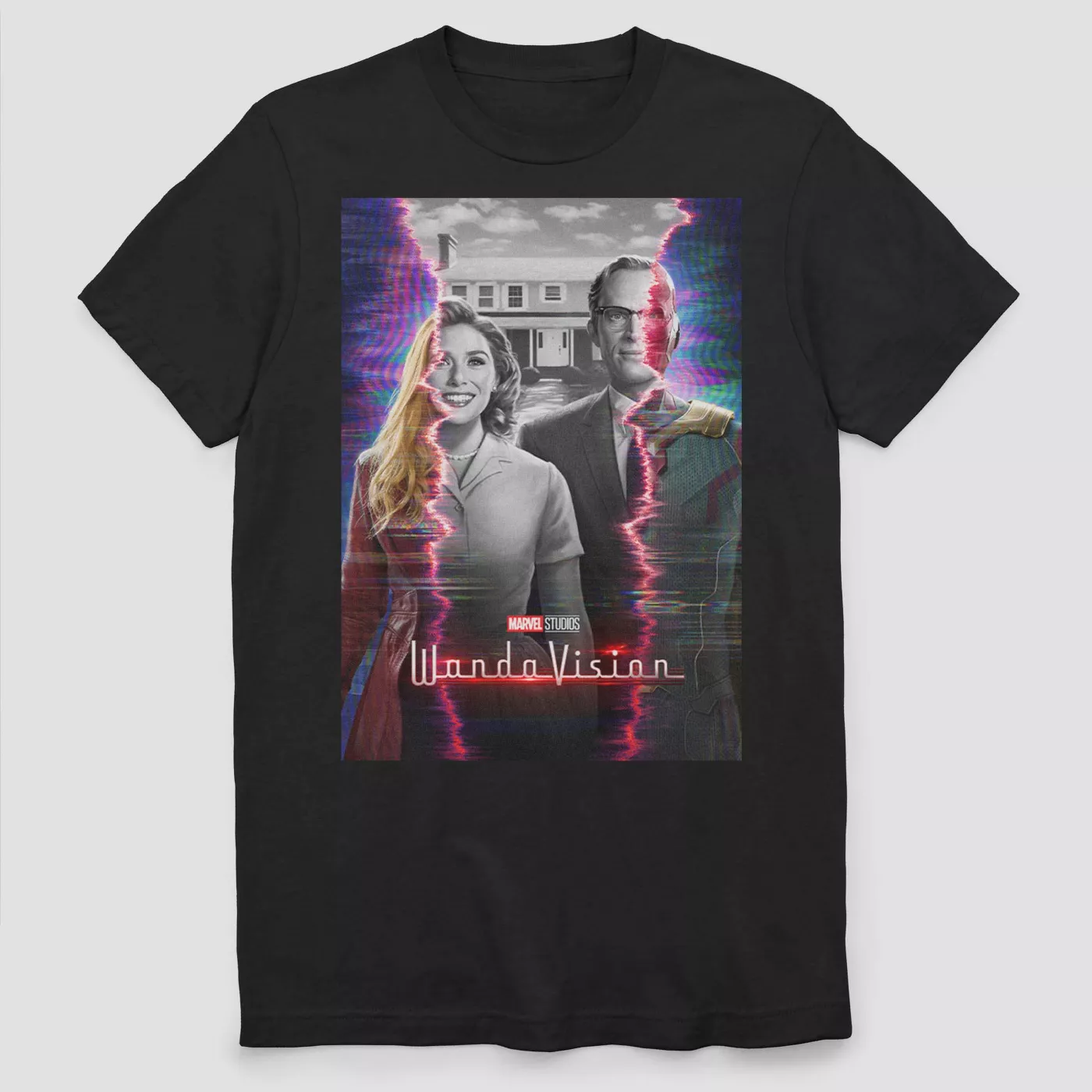 Pros
Bright Teaser Poster Art
Comfy and Lightweight
Wear Alone or For Layering
Cons
May Shrink
No Extra Small Size
Books for Wandavision
Books may not be the first Wandavision merch items that come to mind, but there are more options than you'd think. Wandavision books include behind-the-scenes looks, comic books, coloring books, and puzzle books. From insightful to therapeutic, I selected books based upon illustrations, useful content, and customer reviews.
The Art of Wandavision
This hardcover book is great for collectors and avid fans. The book features illustrations and goes beyond the scenes for the show. It includes interviews and more exclusive insight into the show. It's great for display and as a coffee table book. Pre-Order/ Buy Here.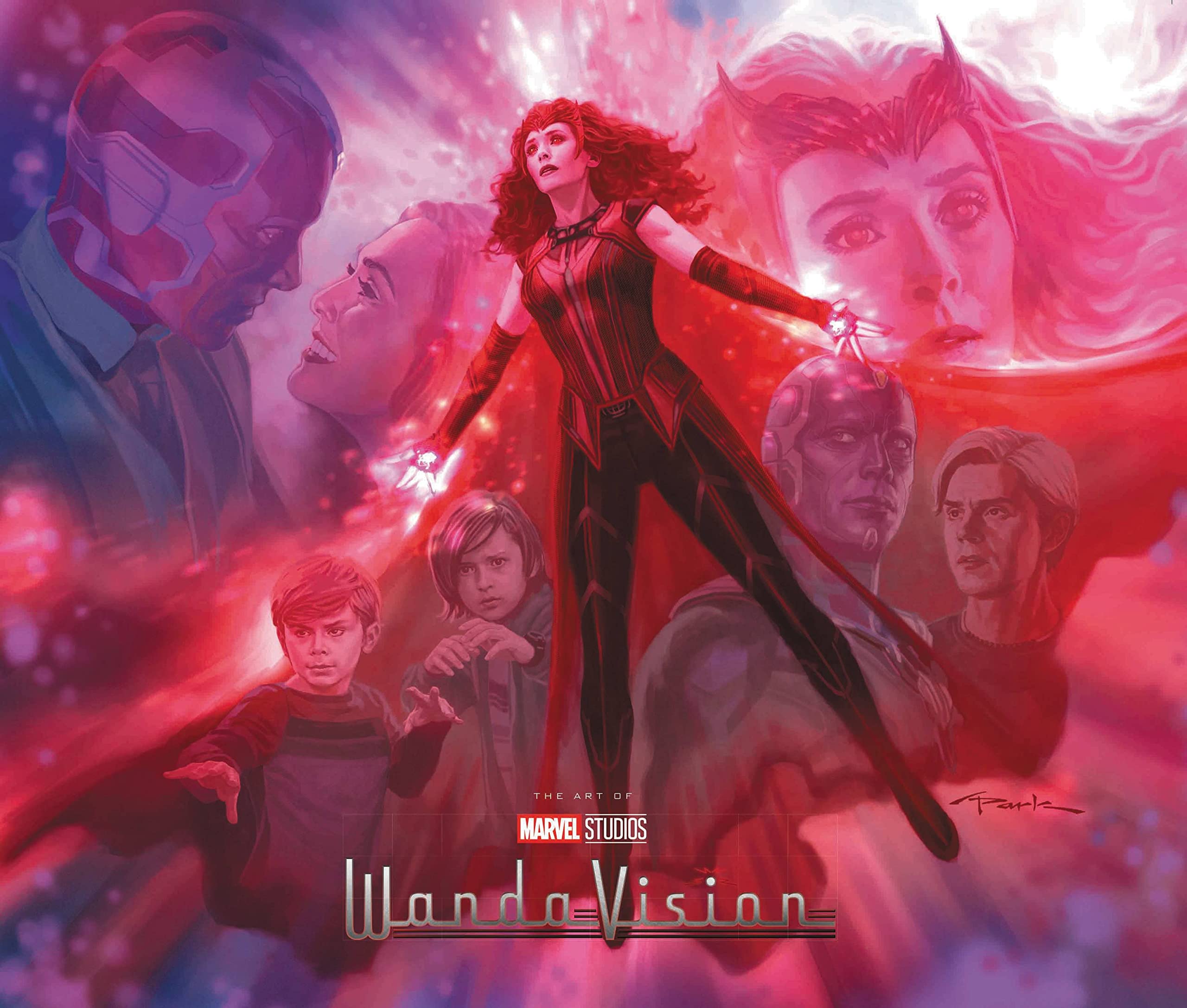 Pros
Behind the Scenes Illustrations
Interviews
Great for Collectors
Cons
Only in Hardcover
New Item– May Go Out of Stock
Wandavision Coloring Book for Relaxation
Adult coloring books are becoming more popular and for good reason. I've used coloring books to cope with anxiety, and I think all of us could use stress relief. The book includes 60 high-quality pages. The book is portable, with single-sided print and designs unique to Wandavision. It's been received well by most Wandavision fans. Buy Here.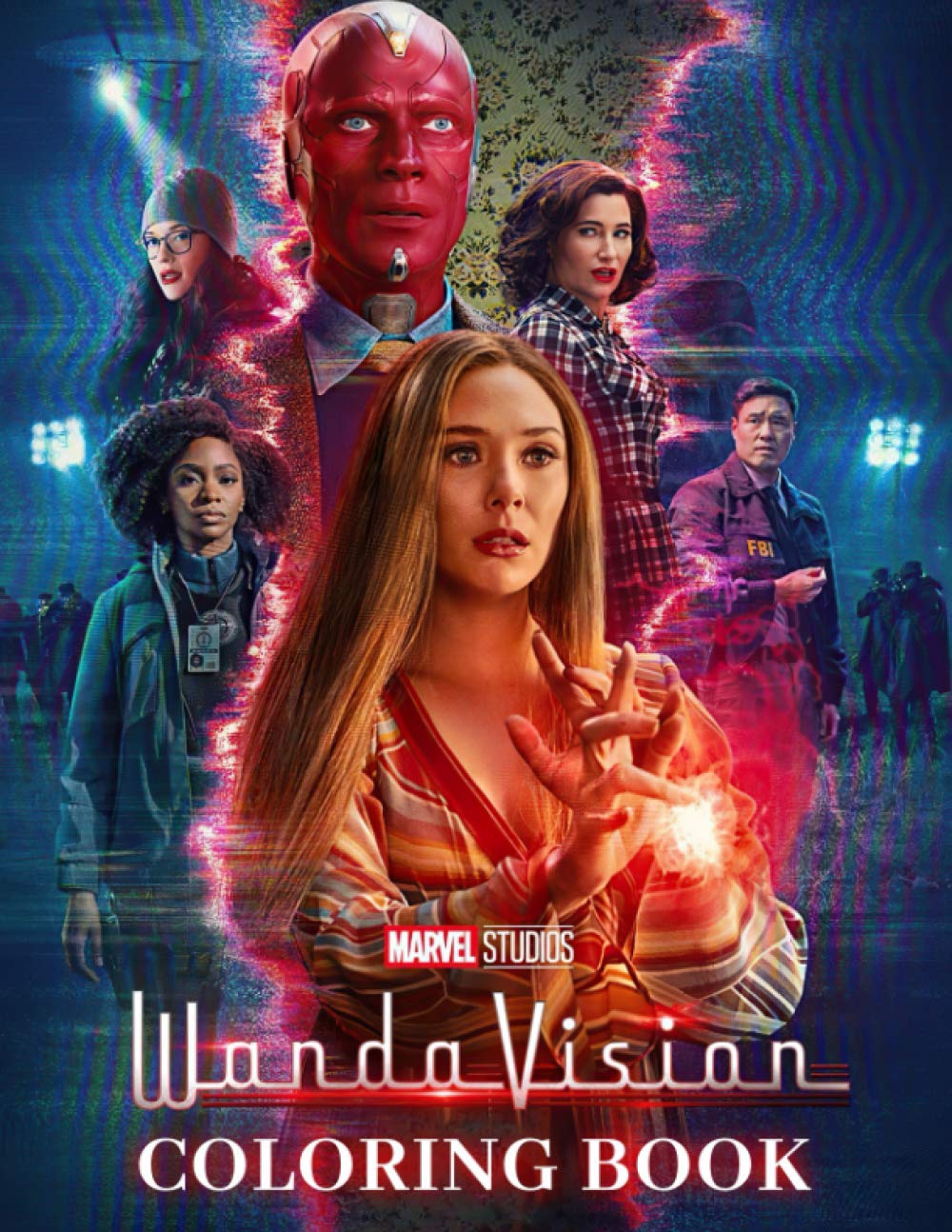 Pros
Great For Anxiety Relief
High-Quality Pages
High Customer Reviews
Cons
No Agatha
Coloring Pencils Not Included
Wandavision Puzzle Book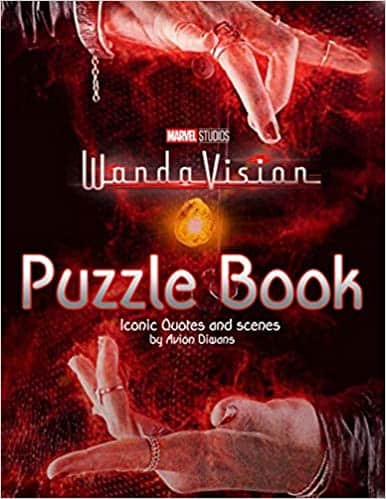 This puzzle book comes with a glossy cover and is entertaining for both adults and teens. Word scrambles, missing vowels, word searches, and various puzzles will keep fans entertained while waiting for appointments or traveling. It's 116 pages, so this should last for hours of entertainment. With plenty of nods to the show, this is a fun way to pass the time and give yourself some brain teasers. Buy Here.
Pros
Glossy Cover
116 Pages
Variety of Puzzles
Cons
Lack of Detailed Reviews
Only in Paperback
Vision & The Scarlet Witch – The Saga Of Wanda And Vision TPB
This paperback book is for fans ages 9 and up. It's also available as a Kindle book. This book is heavily influenced by the show and explores the unlikely relationship between Vision and Scarlet. It's a great way to delve into the characters and simplified for kids to read and understand. Buy Here.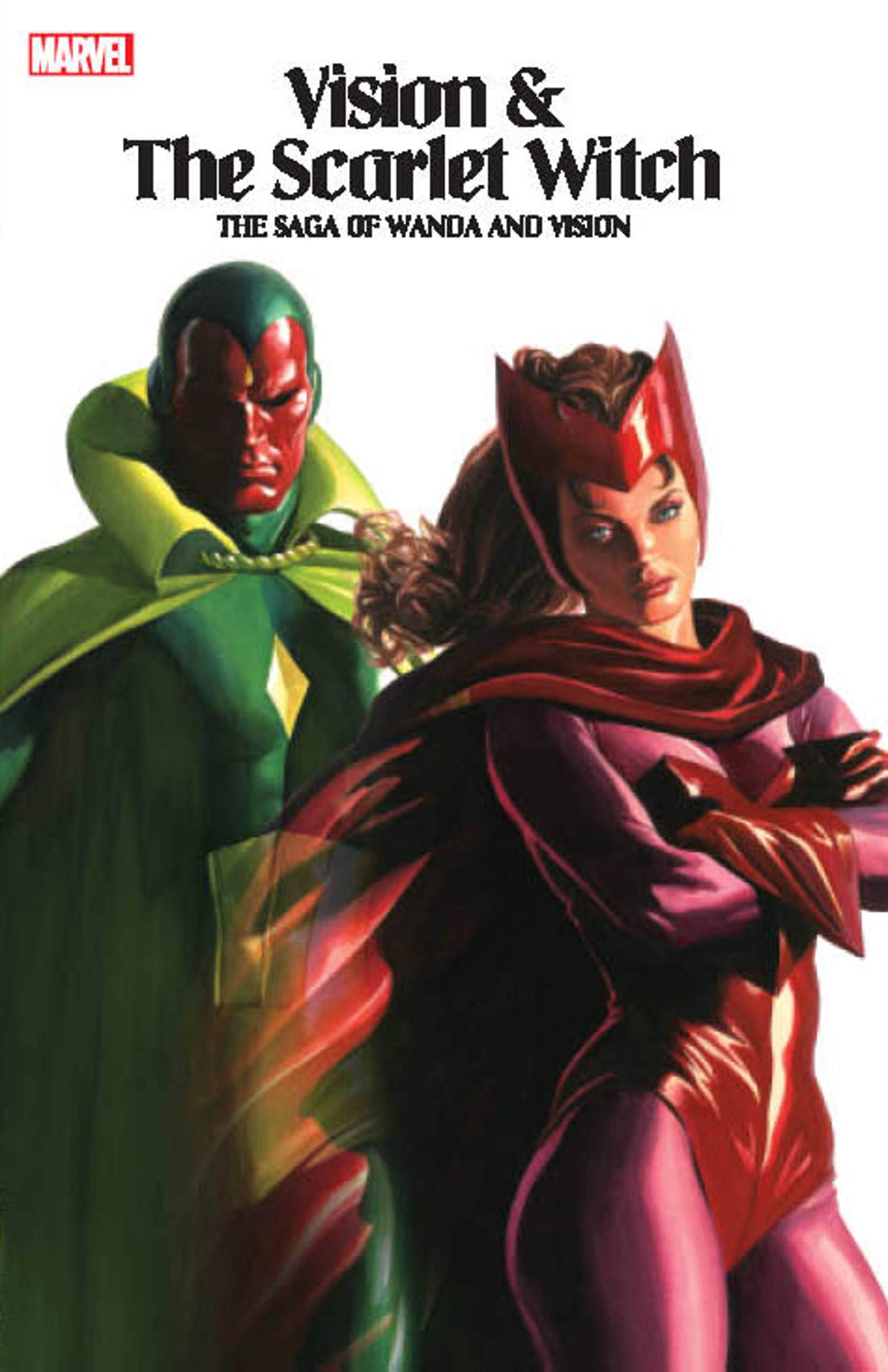 Pros
Great for Kids
Heavily Inspired by Show
Available as Kindle and Paperback
Cons
Reads Young for Older Fans
Cover Art May Vary
Home & Home Decor for Wandavision
Posters and framed artwork are the main Wandavision merchandise products in this category. I'm also including useful items, like coffee mugs. I've selected home goods based upon the quality of the design, price point, and how they stand out from other Wandavision merchandise options.
Wandavision Vintage TV Set Coffee Mug
This made-to-order mug will have you sipping your favorite hot beverage with Wandavision style. You can order it in 11 ounces of 15-ounce sizes. The ceramic mug is strong and meets FDA requirements for food safety. You can customize the design. It can be ordered as a classic mug, two-tone mug, combo mug, and traveler's mug. Buy Here.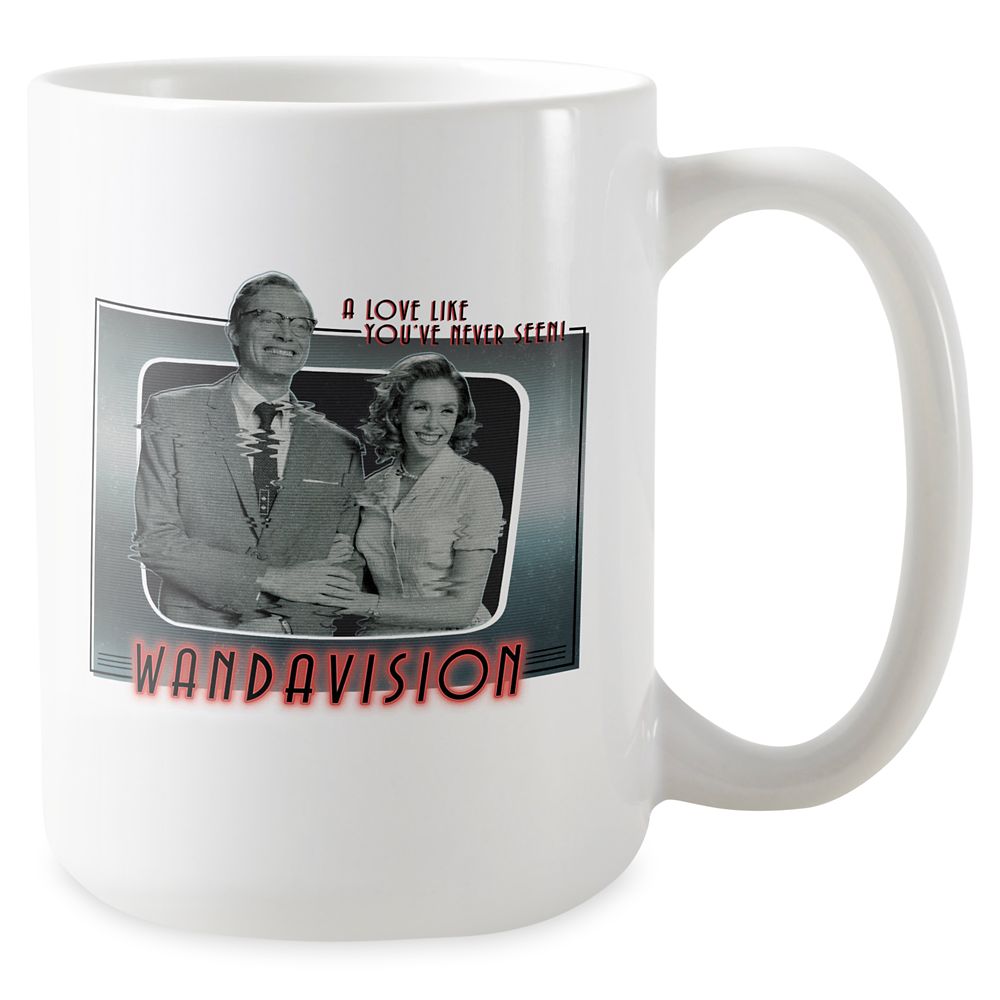 Pros
Customizable Design
Many Styles to Choose From
Sturdy Ceramic
Cons
Official Merch but Fulfilled Via Zazzle
Shipping and Ordering Takes Time
Trends International Scarlet Witch Poster Print
Scarlet Witch fans will love this affordable wall poster. The poster print features high-resolution artwork and is printed on premium paper. It's lightweight and pops with color. You have two poster sizes to choose from, as well as multiple ways to hang the poster. Buy Here.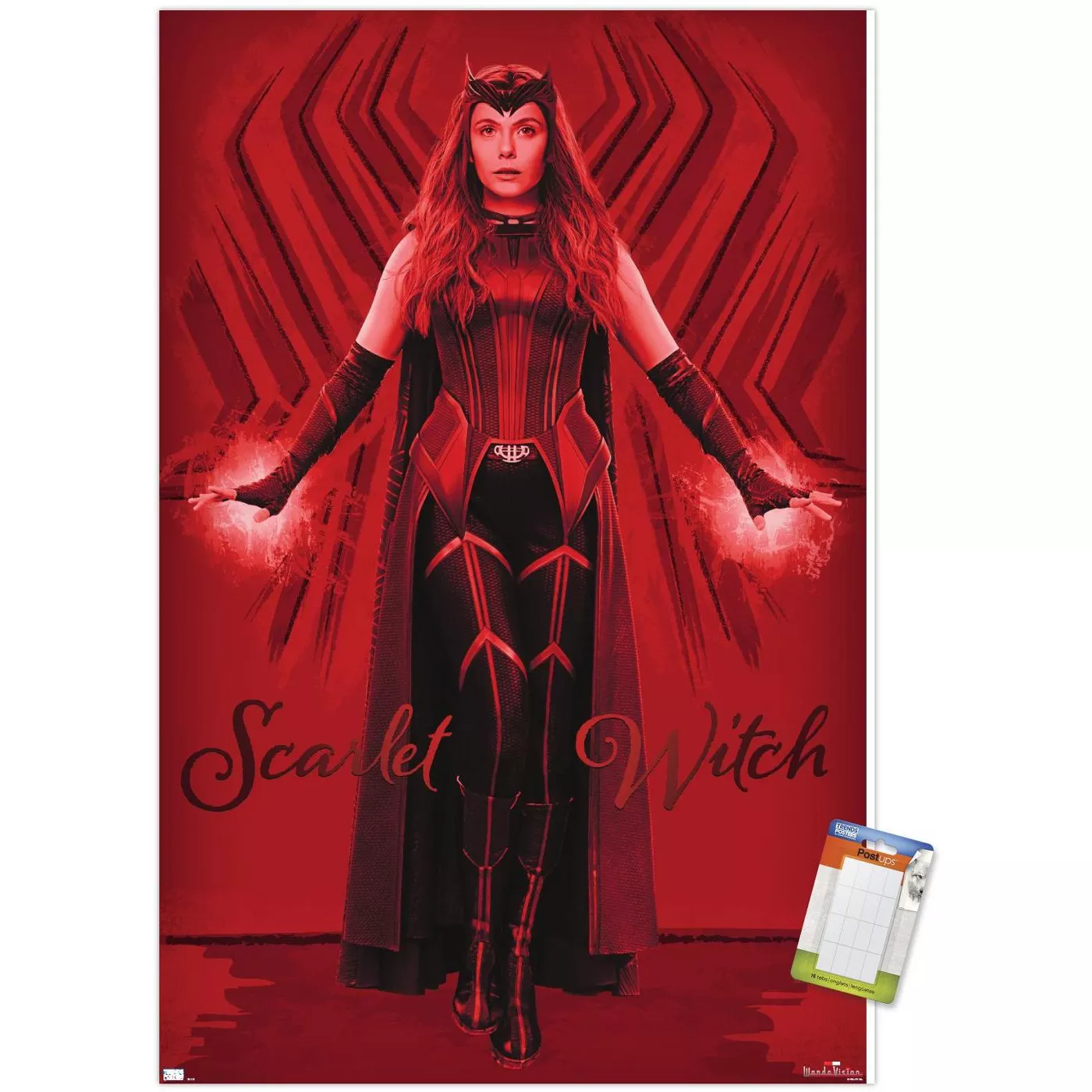 Pros
Premium Paper
Vibrant Print
Lightweight
Cons
Not Framed
Doesn't Come with Wall Hangings
Trends International Marvel WandaVision – Teaser Poster Unframed Wall Poster Print
This poster is classic and iconic. It's sure to make a splash for any bedroom or media room. Like my previous pick, this poster is affordable and printed on premium paper. The print colors are striking and held to high-quality standards. There are many ways to hang this poster and two sizes to choose from. Buy Here.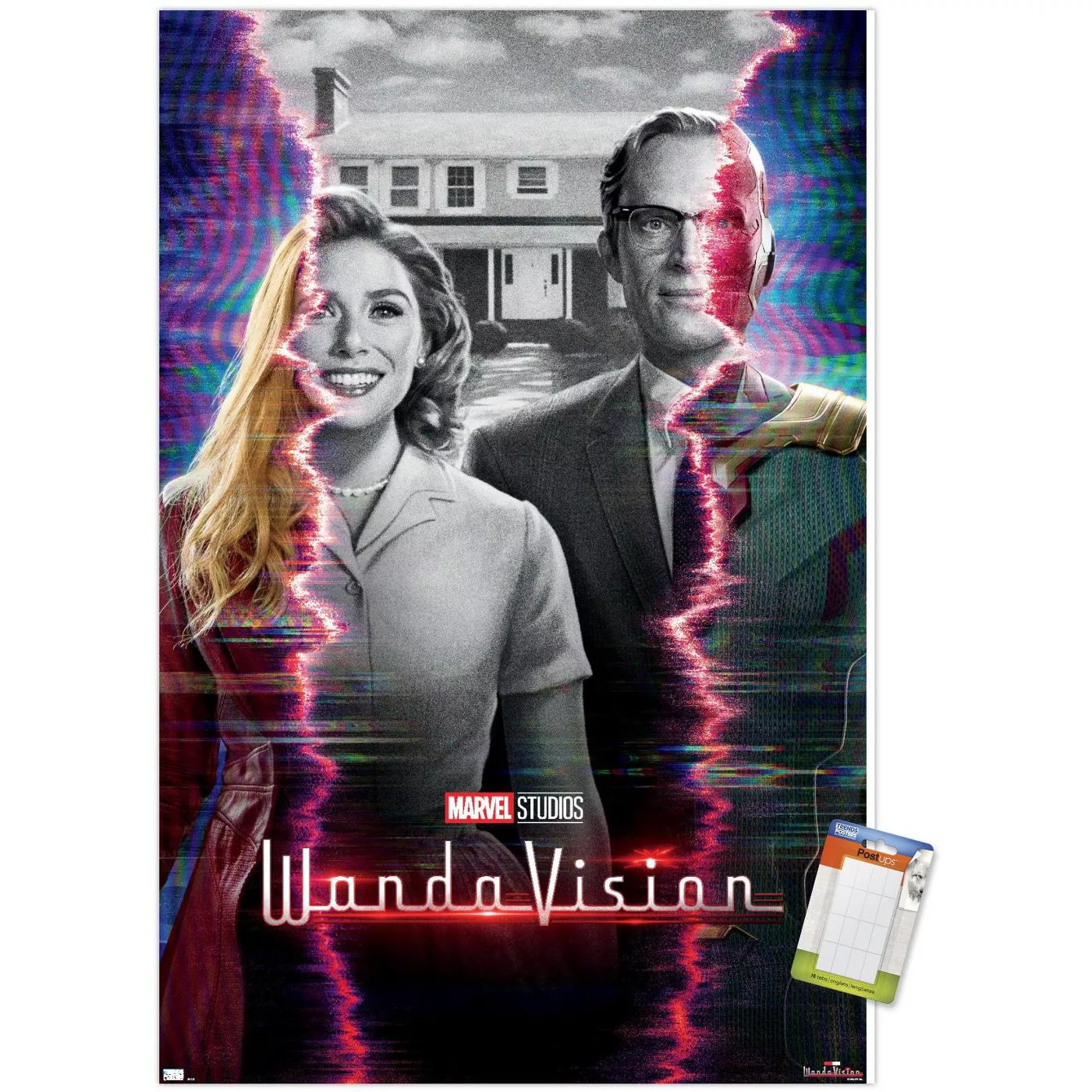 Pros
Classic Promo Art
Premium Paper and Printing
Versatile Hanging Options
Cons
Unframed
Hanging Materials Not Included
Trends International Marvel WandaVision – 80's One Sheet Magnetic Framed Wall Poster Prints
Want wall decor that's ready to hang? I love this 80's magnetic, framed poster print. You'll enjoy the same high-resolution paper and printing. The design is distinct and immediately recognizable. It's lightweight and thoughtfully designed. Buy Here.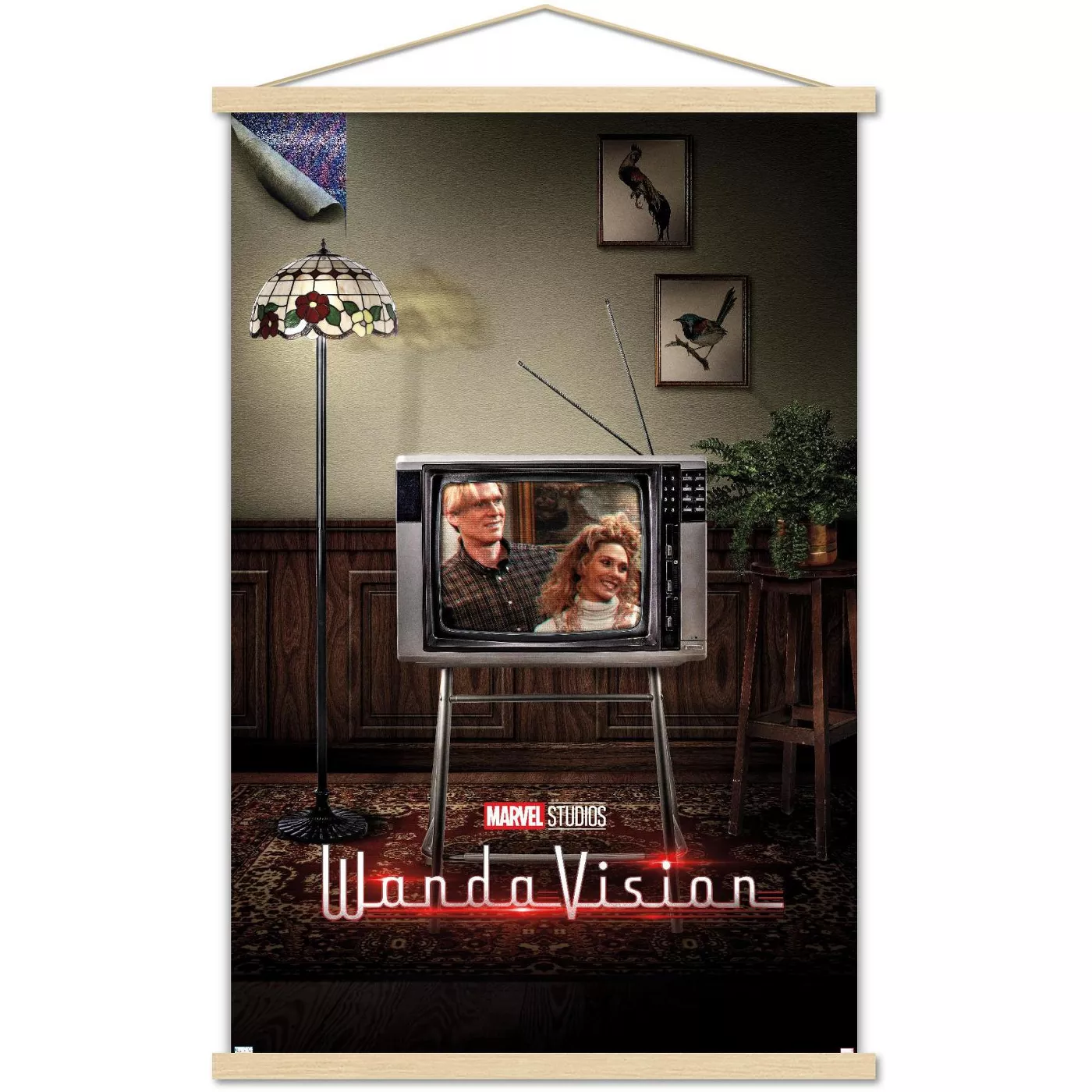 Pros
Ready to Hang
80s Theme
High-Resolution Printing
Cons
More Expensive
No Choice in Frame Color
Plush Toys And Action Figures for Wandavision
Collectors, rejoice: there are several options for Wandavison merchandise in this category. Action figure sets and plush toys are affordable collector's items for display shelves and desks. All of the items I've selected are detailed, brightly colored, and highly reviewed by customers.
Scarlet Witch and Vision Action Figure Set
This action figure set is sold through the Disney Store and is easily my top recommendation for Wandavision. They have moveable and poseable joints and are crafted with precision. The facial details and color combinations are simply fantastic. I also think the price is very reasonable for both Scarlet Witch and Vision. Buy Here.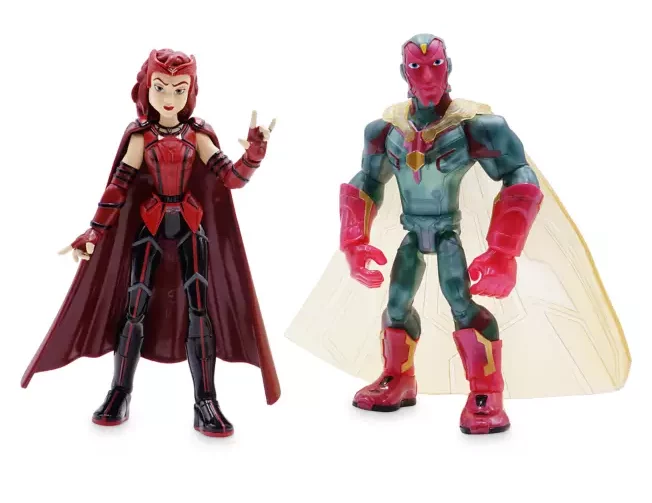 Pros
Fantastic Details
Collectible
Fair Price for Two Characters
Cons
No Stand
No Special Collector's Box
Vision Cosbaby Bobble-Head
This bobblehead is sure to add a little funny Wandavision style. This bobblehead features metallic accents and comes with its stand. I also like that it comes with a display box and has distinct, expressive features. Buy Here.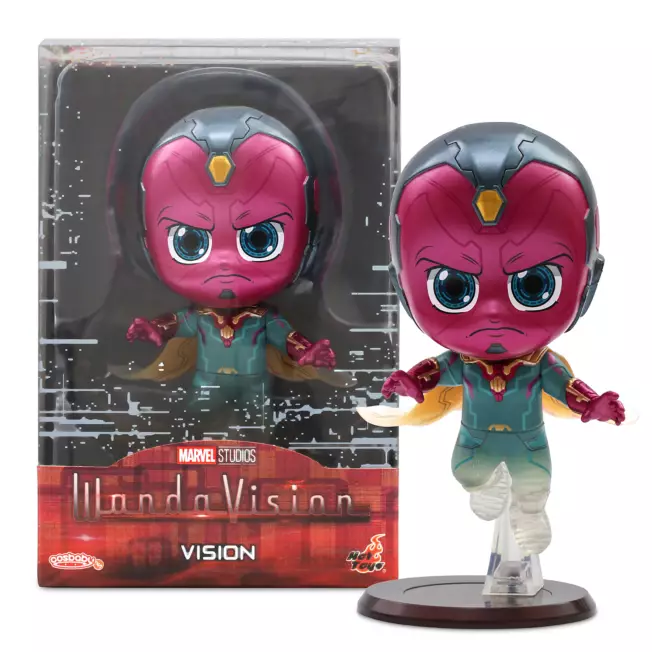 Pros
Comes with Stand
Comes with a Display Box
Metallic Accents
Cons
Somewhat Small
Recommended Only For Ages 15+
Online Exclusive Vision Inspired Bear
I have a soft spot for Build A Bear, and maybe you will too after seeing this Wandvision-inspired bear. This exclusive bear is an interpretation of Vision and features a yellow cape, shorts, and shoes. The bear is red and green and makes for a soft, personal gift for Wandavision fans. Buy Here.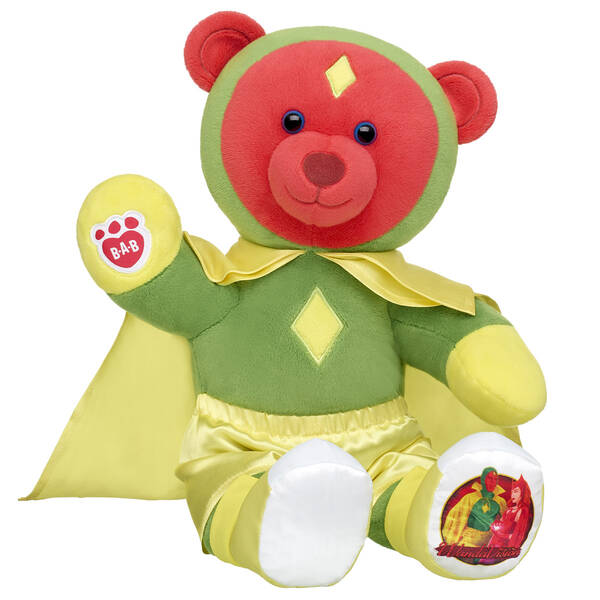 Pros
Includes Cape and Other Attire
Unique Red and Green Fur
Can Add Special Gift Boxes
Cons
Only Available Online
Wanda Bear Not Currently Available
Vision & Scarlet Witch Kuricha Plushies
This plush toy set is sold through Amazon but certified officially licensed merchandise. The set features Vision and Scarlet, packaged in a collectible box. Each plush is inspired by Japanese Chibi art. I'm impressed that they are sewn by hand, too. Buy Here.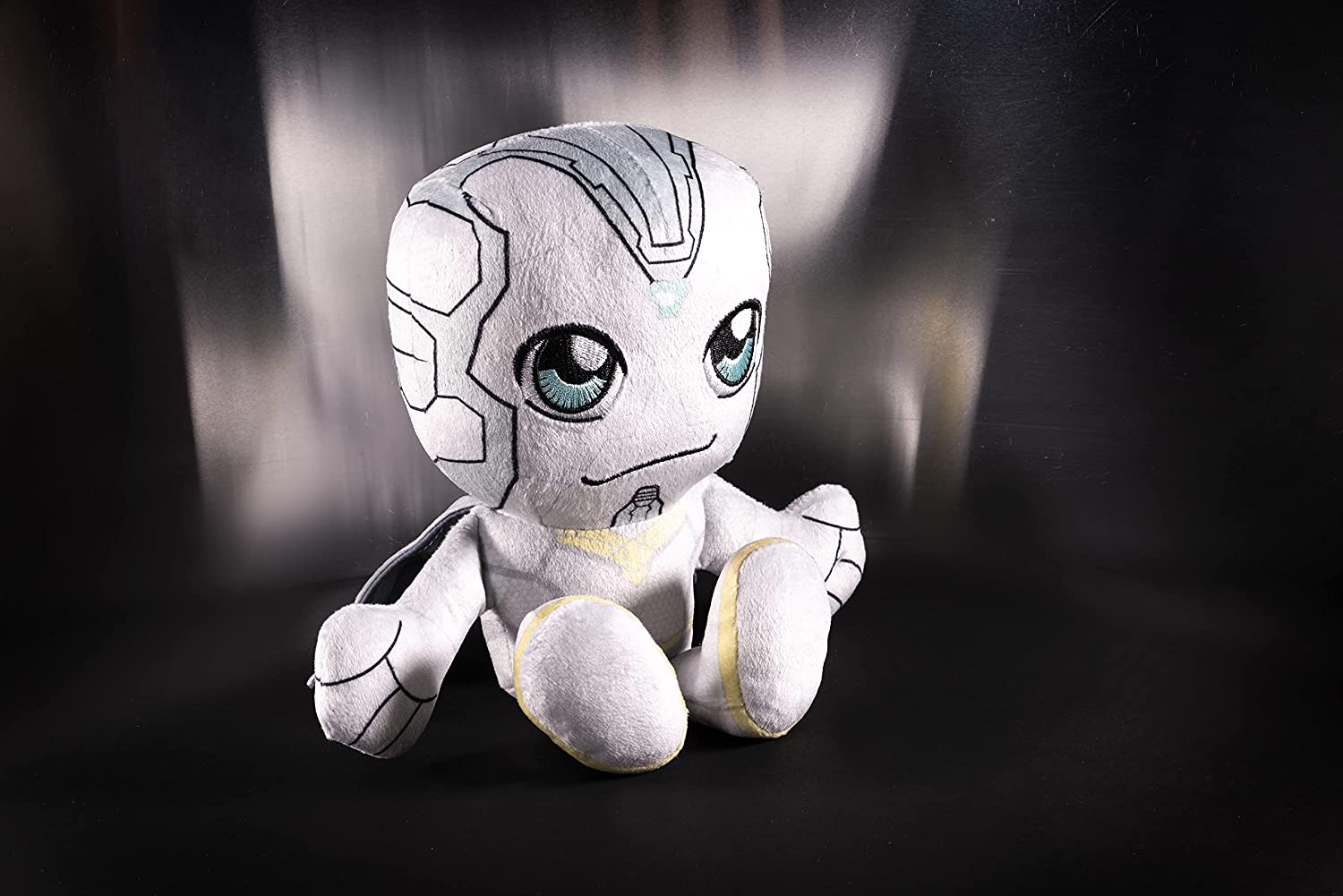 Pros
Sewn by Hand
Unique Chibi Art Design
Includes Scarlet and Vision
Cons
Small Plushies
Unique Design Makes Them Less Recognizable
Wandavision Funko Pops! By Character or Scene
While you can't find Funk Pops! for every character, there are many collectibles for different versions of the main characters. These come from Target and Walmart and are collectible Marvel merchandise.
Agatha
Agatha shines with a bright design and vibrant colors. The turquoise and violet hues as well as her hair and lashed eyes are excellent details. Buy Here.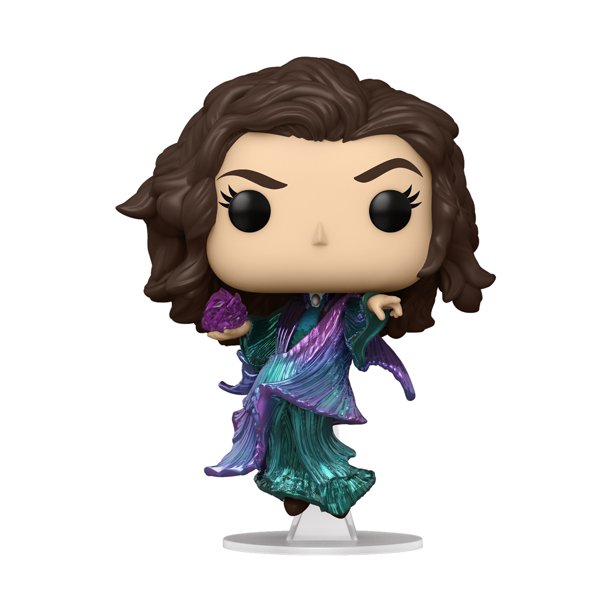 Pros
Iconic Outfit
Detailed Facial Features
Cons
Shipping Could Damage Exterior Box
Monica
Monica is featured in her astronaut suit. I love the detail paid to her hair, and she's a great representation of her character. Buy Here.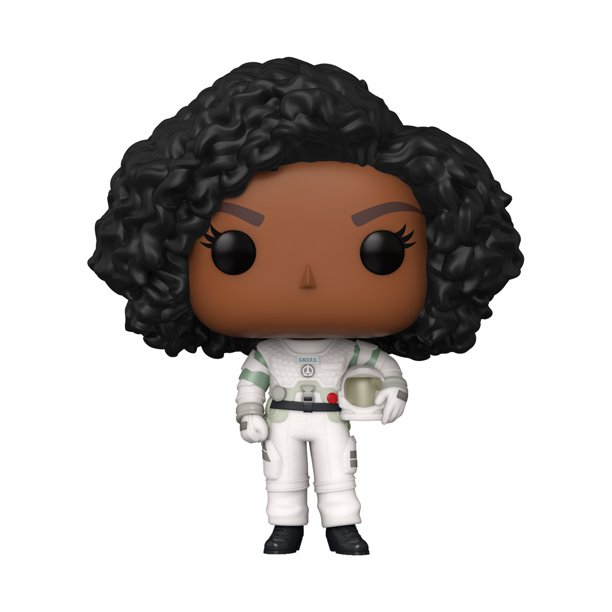 Pros
Detailed Suit
Hair Quality
Cons
Some Shipping Damage For Some Customers
Scarlet Witch
The Scarlet Witch shines with this playful Funko Pop! Of all the pops, this one is the most highly detailed and my personal favorite, from her hair to her signature outfit. Buy Here.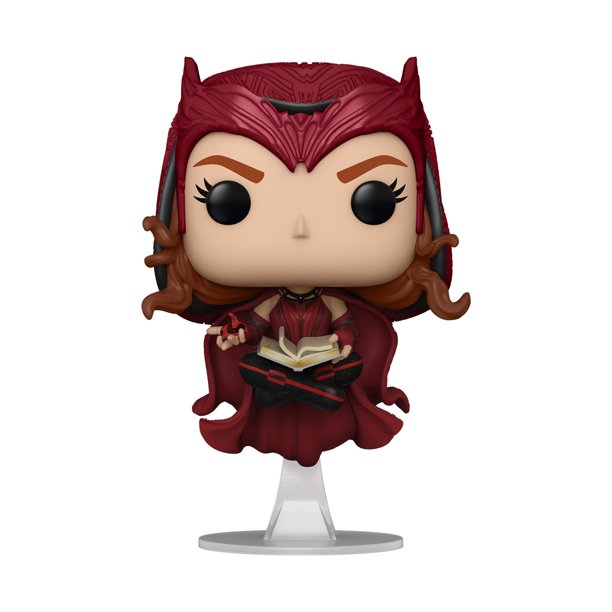 Pros
Highly Detailed
Striking Colors
Cons
More Expensive Than Others
Vision
The Vision is striking in this classic Funko Pop! Metallic accents, a flowing cape, and a dramatic pose are just a few reasons to love this collectible. Buy Here.
Pros
Metallic Accents
Flowing Cape
Cons
Wanda
My favorite version of Wanda is this 70s version. The 70s style is strong, with a straight bob, multicolored cardigan, and boots. She's even carrying a bowl of fruit. This is my second favorite of the collection. Buy Here.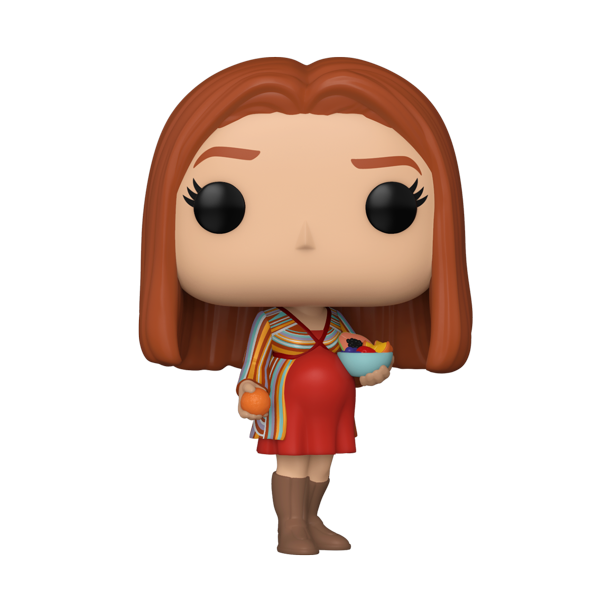 Pros
Distinct 70s Style
Carries Fruit Bowl Accessory
Cons
Mini Collection
Want a collection, complete with Funko Pop! characters and a backdrop? Choose from a 60s Living Room Set or 70s Living Room Set. Both include Vision and Wanda and a living room set, just as you'd expect. The set is approved for kids and collectors ages 3 and up. Buy/ Pre-Order Here.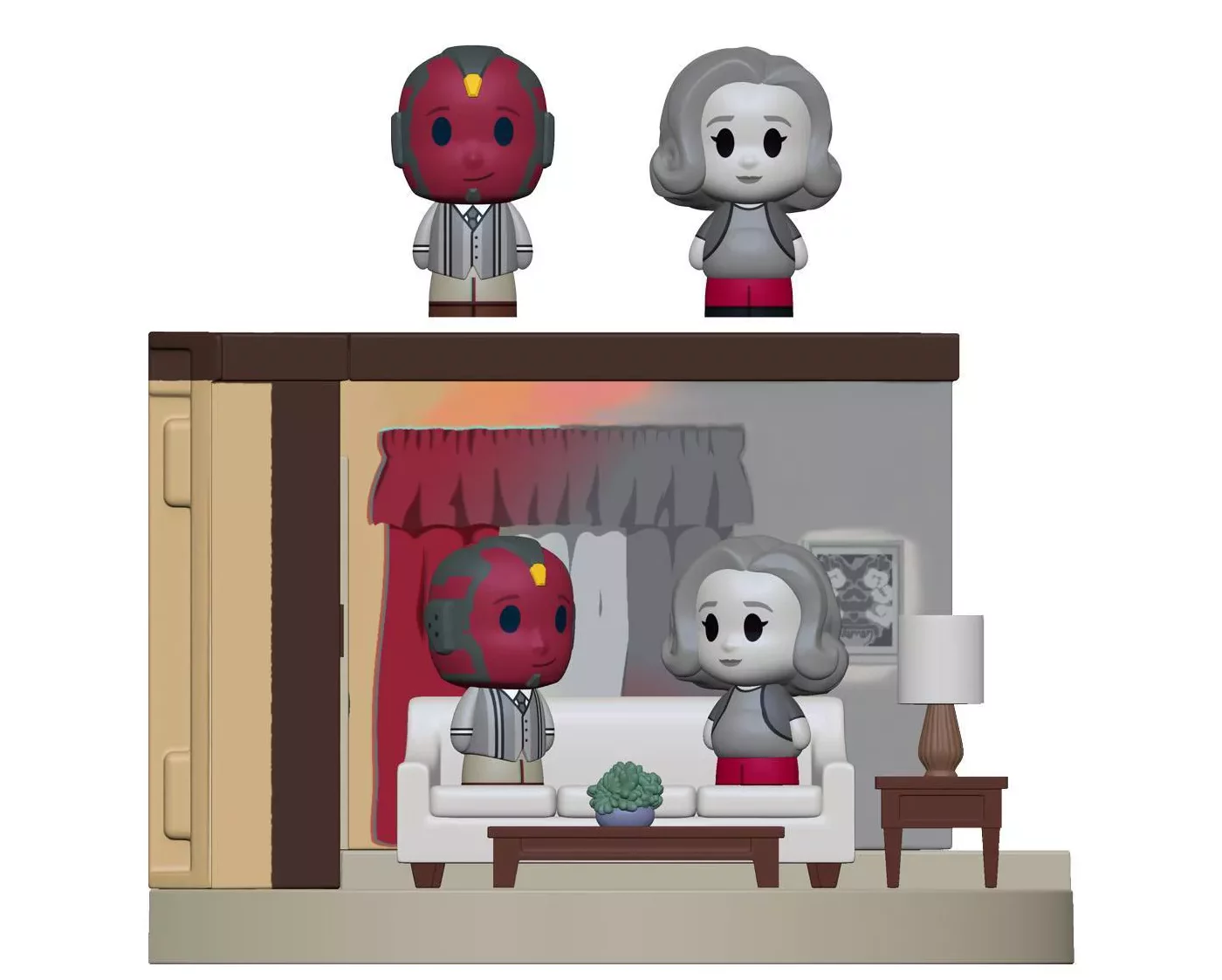 Pros
Includes Living Room Set
Includes Two Characters
Cons
Characters Are Small and less Detailed
Frequently Asked Questions
Question: Can you Buy Wandavison Merch at Disneyland?
Answer: While there's no Wandavision merch to buy at Disneyland, there is a place to enjoy the show. Wandavision is located on Buena Vista Street. The Photo Op allows you to take photos placing yourself as though you're in the world of Wandavision. The backdrop includes replicas of 1950s living rooms, along with props.
Question: Are There Wandavision Rings?
Answer: There's been some interest in Wandavision rings– but most of that hype refers to a Wedding Ring Replica Set, which right now isn't in stock on Amazon or elsewhere. For now, fans can buy Wandavision Inspired Rings on Etsy. These rings are wire wrapped and made with amethyst chips. As a bonus, they're also resistant to tarnish and hypoallergenic.
Question: Is There a Wandavision Watch? 
Answer: While there's not an official licensed Wandavision watch widely available, you can customize your watch band. There's a fan-made Wandavision Watch Band for Apple watches on Etsy. There are several sizes to choose from as well as over a dozen unique colors. The band is silicone with engraving and laser print details.
Question: Is There Wandavision Merch on Redbubble?
Answer: Redbubble does have a Wandavision Collection. All of these items are unofficial merch items and range from tote bags to stickers, mugs, and graphic tees. The better question is if it's the best place to buy Wandvision merch from. There's no doubt that these items are affordable. However, Redbubble is not accredited by the Better Business Bureau and has slipped to an A- rating based upon customer reviews and complaints. In addition, the items aren't the highest quality nor as they officially licensed merchandise. While the website appears to be secure, I would recommend caution.
Final Thoughts
Wandavision introduced us to a psychologically complex story. Compelling, disconcerting, and imaginative, it's easy to see why it's become so popular. Many have leaped to create their fan-based merchandise, but if you want officially licensed merchandise, you'll have to be more choosey. Wherever you order from, expect some shipping delays and check back often if something is low in stock or out of stock.
Final Buying Recommendations: Wandavision T-Shirts from the IGN Store
Can't find anything you're looking for? My final recommendation for where to shop is the IGN store. This is a go-to for Wandavison graphic t's. The collection is nearly all black, with bits of color that make sense for the show. There's a retro wash too many of their shirts. I like that you can buy both short and long sleeve shirts and all are comfy to wear daily. There are unisex, men's, and women's sizes, so you can find the fit that's right for you. While it's not a collection that stands out to me for creativity, I will say that the variety of styles is worth looking at if you want to stock up on Wandavision apparel. Shop the IGN Collection Here.
Find more cool merch on these guide below:
Your Ultimate Marvel Merch Guide
Best Harry Potter Funko Pop Guide
The Best Hunter X Hunter Hoodie Ideas Guide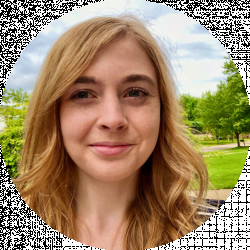 Latest posts by Erin Jamieson
(see all)