When brothers Ian and Barley started on their journey to spend another day with their father, it was clear that this film would do what I think Pixar does best: blending magic, humor, and difficult topics. This magical film extends beyond the screen, with an equally magical collection of merch. 
In this guide, I'll show you how to make your journey to the best Onward merchandise for you or another Onward fan. This guide is designed to cover everything from apparel to decor, plush toys, and more. Bring the gift on Onward, and its inspiring message home today. 
Bottom Line Up Front Summary: If I had to recommend just one merch item for Onward fans, it would be The Art of Onward. This book is part of an ongoing Pixar series that explores behind-the-scenes looks at the artwork and storyboards. It features illustrations from the Onward film and is a great keepsake. 
My Top Picks
Where to Buy Onward Merchandise
Onward merch is available in more places than you'd imagine. You can buy Onward march through the Disney Store, Amazon, Kohl's, Walmart, and Hot Topic. Fan-made Onward and Onward-inspired merchandise can be bought on Etsy, Tee Public, and other creator-driven websites if you're not concerned about buying official merchandise. At Disney World, Onward merchandise is sold in Disney Springs. 
Onward Merchandise from Official Disney Store 
The Disney Store allows you to buy official, licensed merchandise online (and in their physical stores across the country).  The modest collection includes Onward t-shirts, phone cases, mugs, a book, and a reusable water bottle. The collection includes apparel for children, men, and women. Shop Onward Merch from the Disney Store Here.
Onward Merchandise from Walmart
 This merchandise collection includes action figures and figurines, plush toys, books, and a few accessories. It's a collection that will appeal to a range of ages, from young to adult fans. Many items are eligible for 3-day shipping, and some are carried in stores.Shop All Onward Merchandise from Walmart Here. 
Onward Merchandise on Amazon 
The merchandise on Amazon includes Funko Pop figures, action figures, t-shirts, tumblers, books, pop sockets, and posters to decorate your home.  Of course, you can enjoy your usual perks if you're an Amazon Prime member. Regardless, shipping is pretty quick and the consistency of quality is fairly good as well. Shop All Onward Merch on Amazon Here. 
Onward Merch: My Top Picks 
Here are my top recommendations for the best Onward merchandise you can buy online. I selected products based on: overall value, customer reviews, creativity, and details. These merch items represent Onward and are suited for a range of ages. 
All of my suggestions are organized by category. Scroll down under my "Final Thoughts" for additional buying recommendations. 
Onward Action Figures and Funko Pops
Whether you're playing or collecting, Onward action figures and Funko Pops are quite a bit of fun. I choose these merch items based upon their attention to detail, expressive facial features, and, of course, customer reviews. While Walmart has some options, Amazon has the best. 
Onward Core Figure Ian Character Action Figure



No action figure collection for Onward is complete without Ian, and this highly-rated product is being sold at an incredible price when on sale. This figure can be used for display, collecting, or just play (ages 3 and up). Ian is poseable and comes with his magical staff and pet dragon. The colors are vibrant and just what you'd expect. Buy Here. 
Pros
Comes with Dragon and Staff

Poseable 

Great Price 
Cons
Doesn't Stand On Own

Joints Can be Stiff 
Onward Core Figure Barley Character Action Figure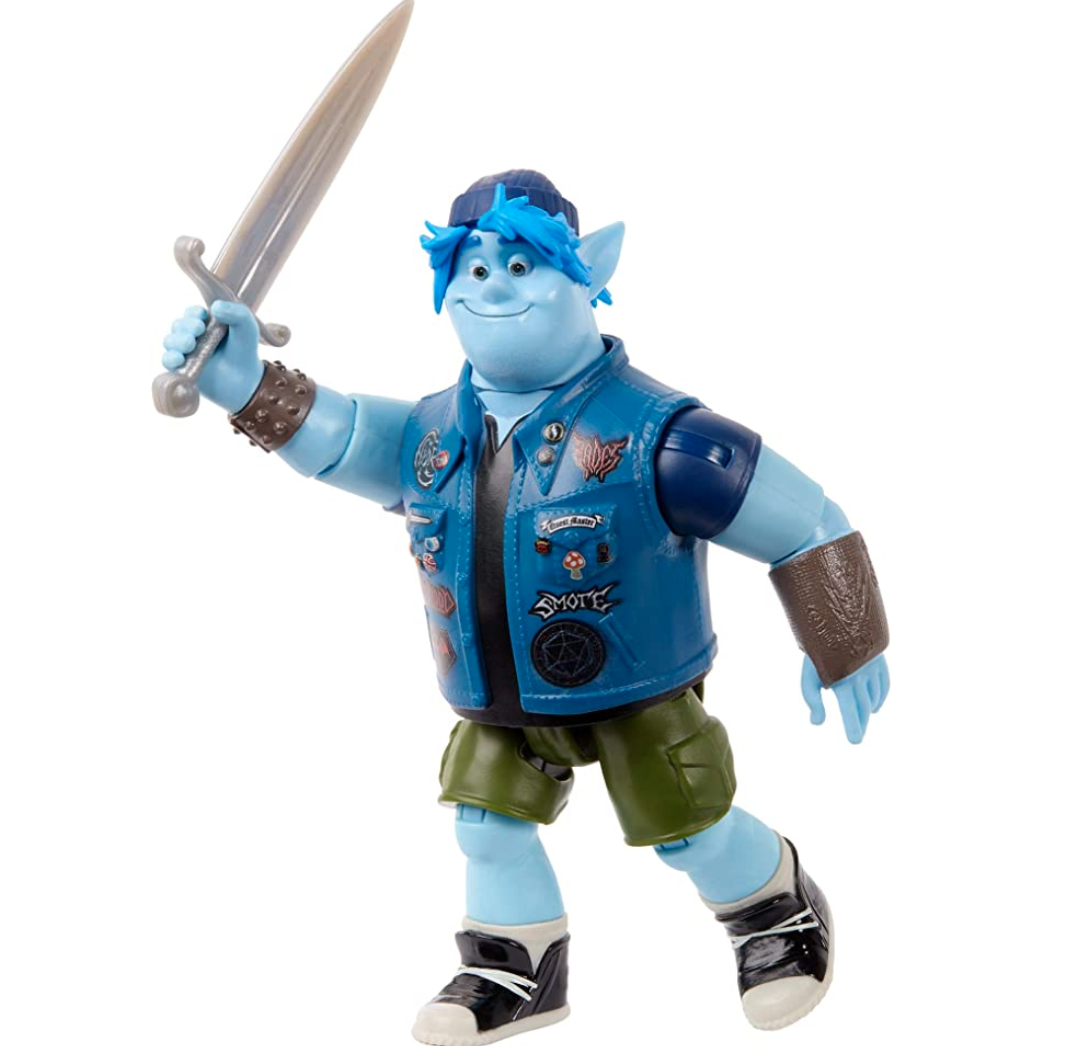 This Barley action figure is another great pick for affordable Onward merchandise. I selected this Barley figure over others based upon high customer reviews and the addition of his sword. I love how they captured Barley's signature hair and his ambiance. This action figure is approved for kids 3 and up and can also be used for display. He is poseable, with several points of articulation. Buy Here. 
Pros
Comes with Sword

Great Attention to Detail for Outfit

Many Points of Articulation
Cons
Some Have Reported Minor Facial Defects

Doesn't Stand On Own 
Onward Father Dummy Doll for Storytelling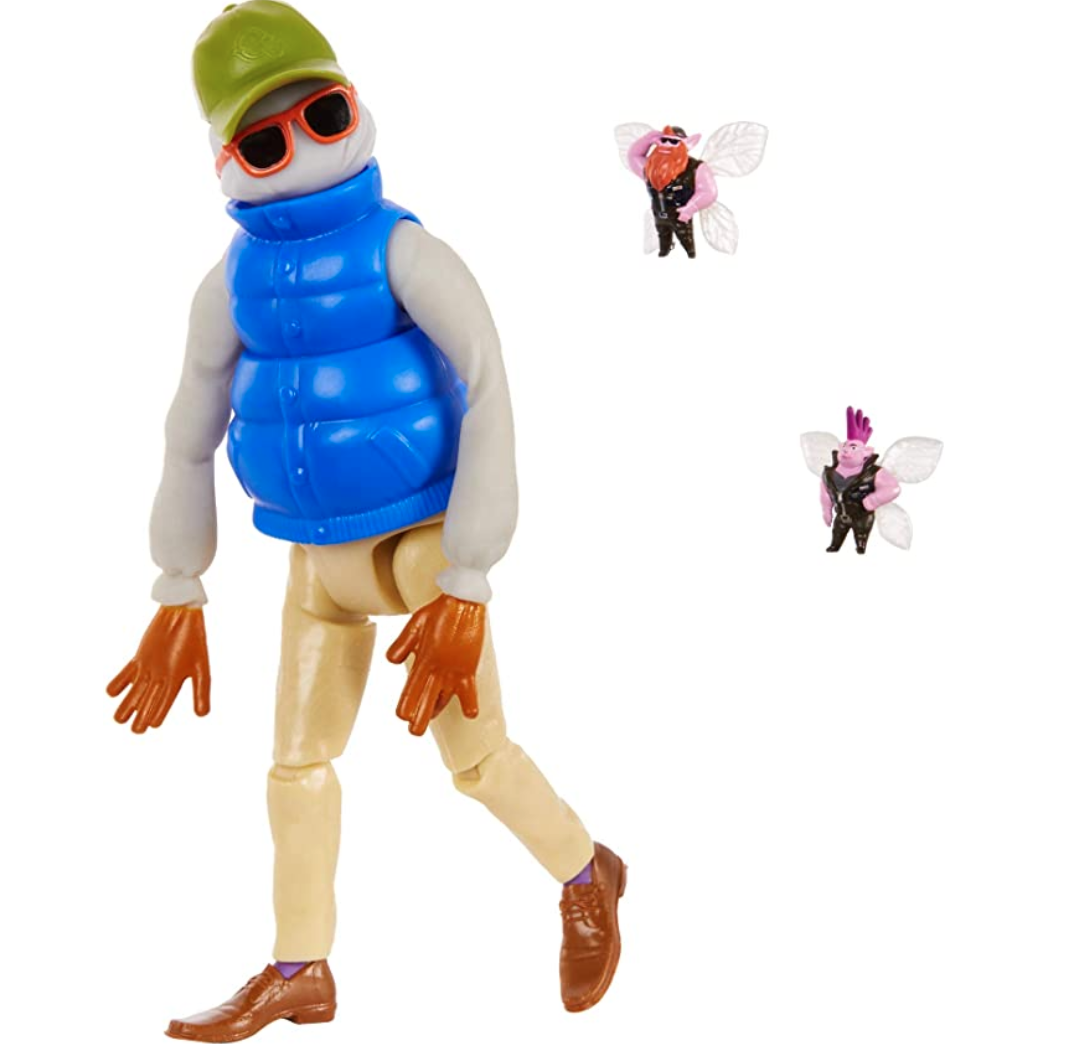 My third and final pick for a great Onward action figure is this Father Dummy doll. The Dad maybe my favorite Onward action figure of them all, because the details are so well done for the price point. The signature orange sunglasses and cap is accompanied by a puffy blue jacket. The Dad also comes with two tiny sprites and is bendable at multiple points. It's a fun, affordable, and well-represented Onward action figure. Buy Here. 
Pros
Comes with Two Sprites

Striking Sunglasses and Hat

Can Pose 
Cons
Some Minor Defects Are Possible

Doesn't Balance on its Own 
Funko Pop! Disney: Onward – Warrior Barley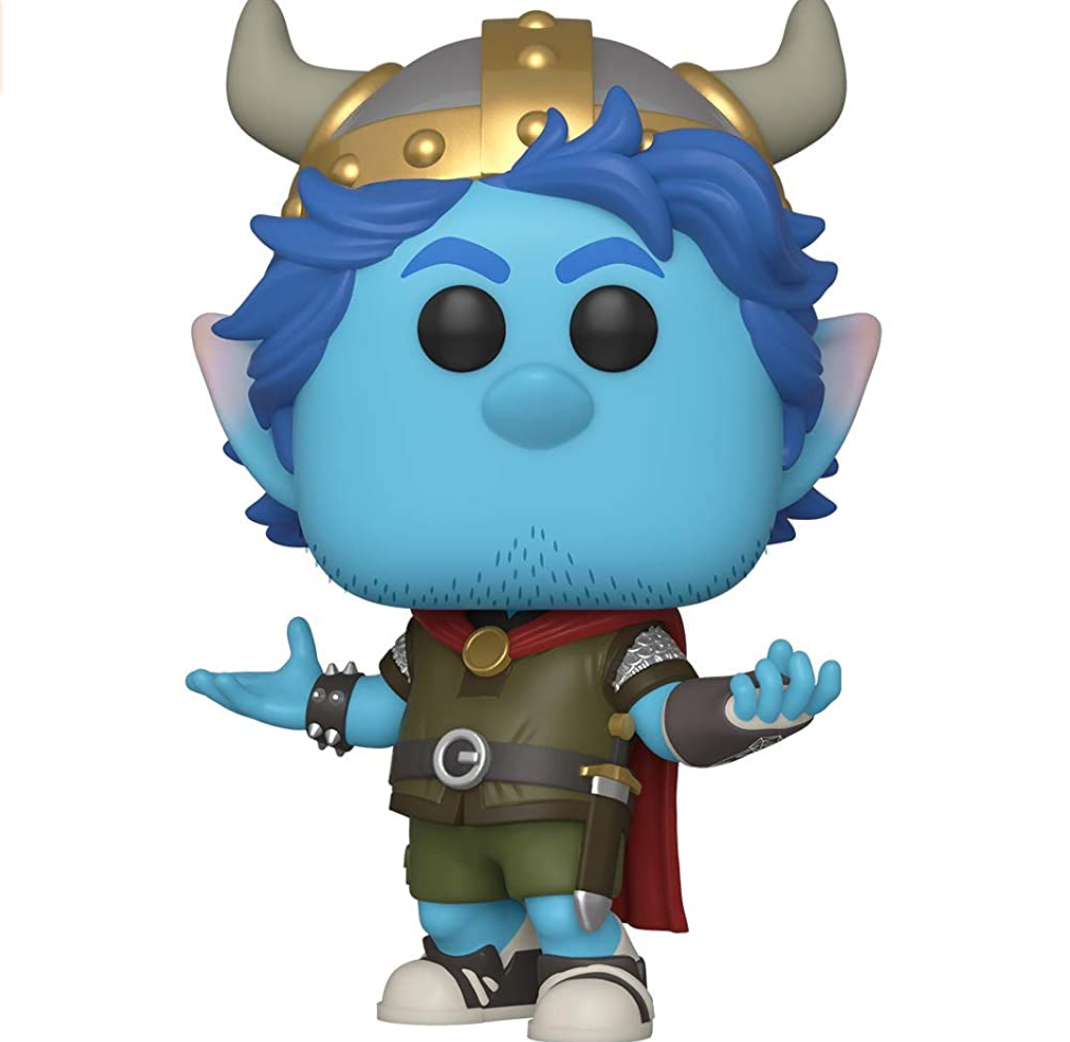 If I had to select just one Onward Funko Pop, it wouldn't be a difficult decision. While other Onward Funko Pops are just fine, The Warrior Barley stands out. The details are spot-on, it's an Amazon Choice product, and it's great for collectors. The vinyl Funko Pop impresses with a detailed gold crown on Barley's head. It's an exclusive item, just adding to the appeal. (You can buy sidekick Ian Here). Buy Here.
Pros
Exclusive Item

Amazon Choice

Striking Crown
Cons
Head Can Become Loose With Rough Play 

Some Received Faulty Packaging 
Funko Pop! Disney: Onward – Manticore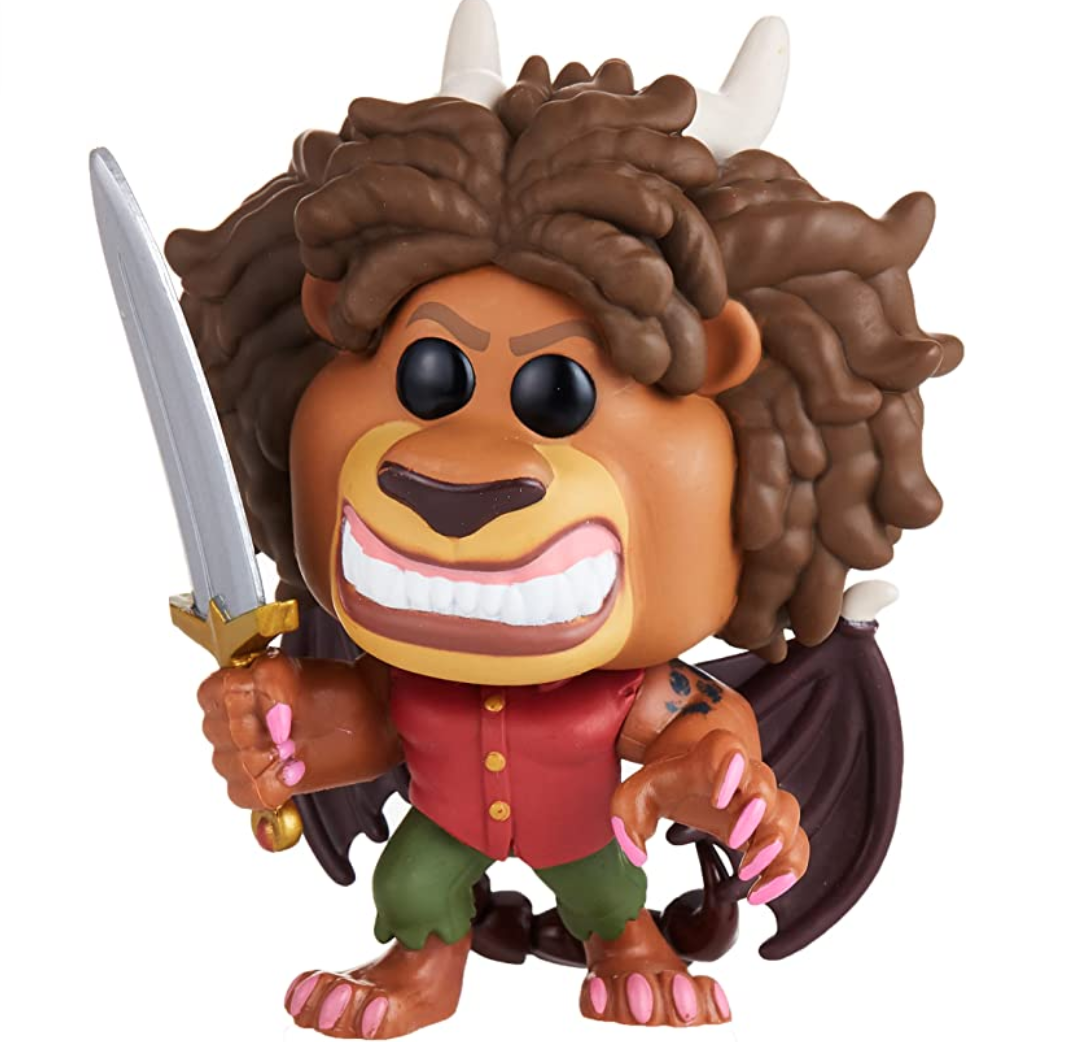 If you're looking for another character to add to a Funko Pop collection, you could buy Ian, Dad, or the regular version of Barley. But Manticore is a Funko Pop that stands out. The price, especially on sale, is hard to beat. I love the detail placed into an expression glare, the colored nails, and the brandishing of a sword. Buy Here. 
Pros
Sword

Excellent Details 

Excellent Price 
Cons
Smaller than Some Funko Pops

Head Can be Fragile with Young Kids 
Onward Books 
Onward fans get more out of the film as characters come to life through stories. I've selected books based on their main focus and appeal. These books are written mostly more middle-graders and either follow the film or enhance the story. 
Onward: The Search for the Phoenix Gem Book
If you're looking for a book that's faithful to the film, look no further. This Onward book is a middle-grade novel that tells the magical journey of two brothers searching for a way to spend another day with their late father. But I also love that the book adds a little to the story. Even better, every sale of this book when you buy through the Disney Store donates towards First Book. First Book is a nonprofit organization that delivers books to children in need. The book is a hardcover with 256 pages. Buy Here. 
Pros
True to Film

Proceeds Non-Profit Organization

Hardcover
Cons
No Paperback Version Through Store

Too Old for Kids Under 8
The Art of Onward Book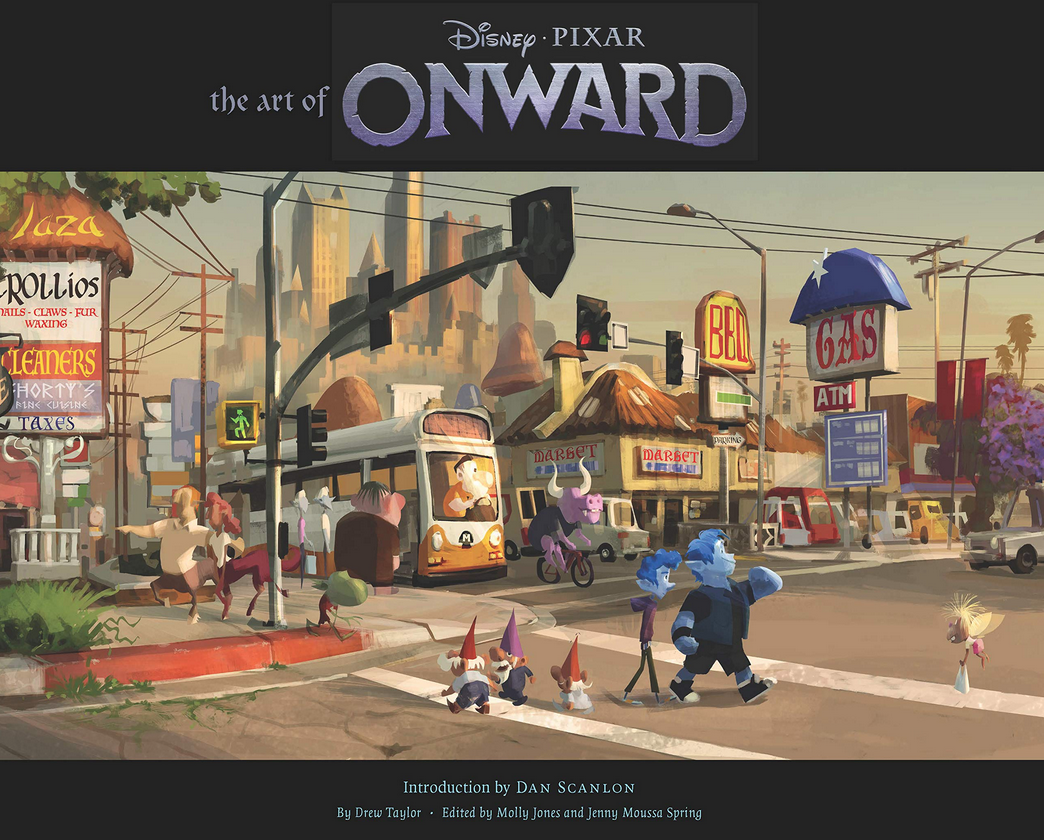 Artists and anyone who loves learning about film and animation, pay attention. This book is a great gift for yourself or a loved one. The hardcover book joins a series of Collectible Artbooks by Pixar. This book provides a behind-the-scenes look at the art capturing the film. You'll be able to look at characters, storyboards, and scenes. The illustrations are illuminating and give you insight into the process of taking the script to film. Buy Here. 
Pros
Behind the Scenes Look

Countless Illustrations

Part of a Pixar Book Collection
Cons
Only Available in Hardcover 

Delivery Time May be Slow 
Onward Read-Along Storybook and CD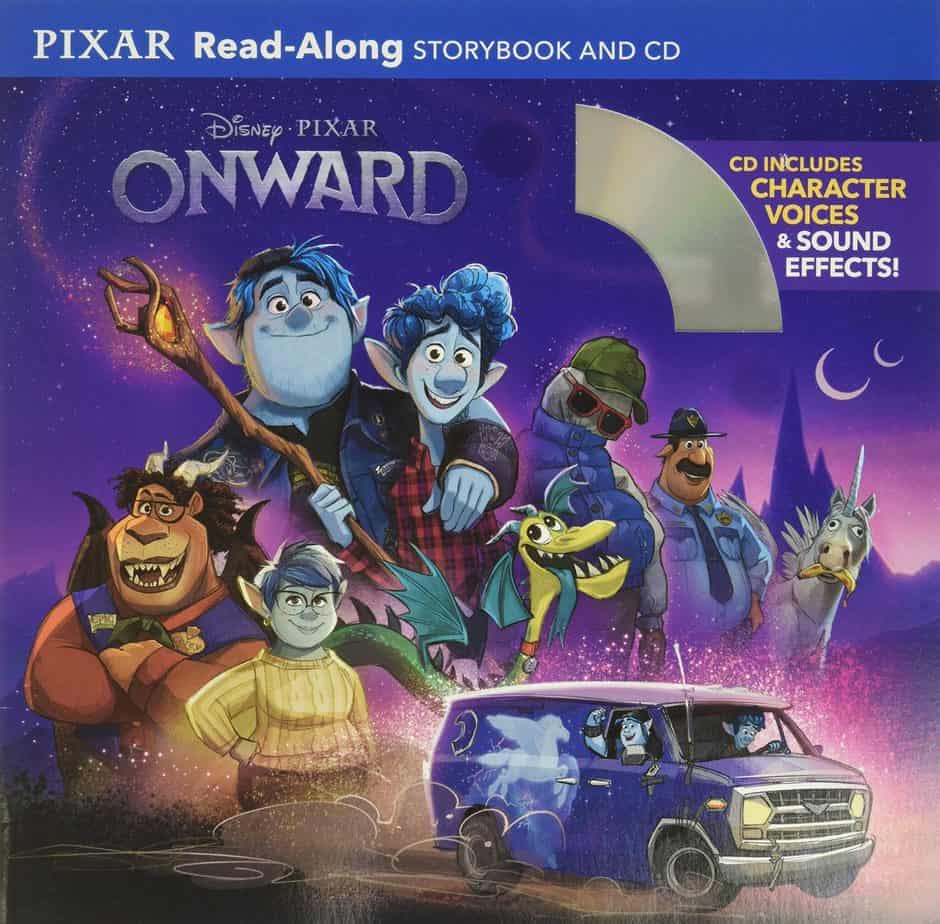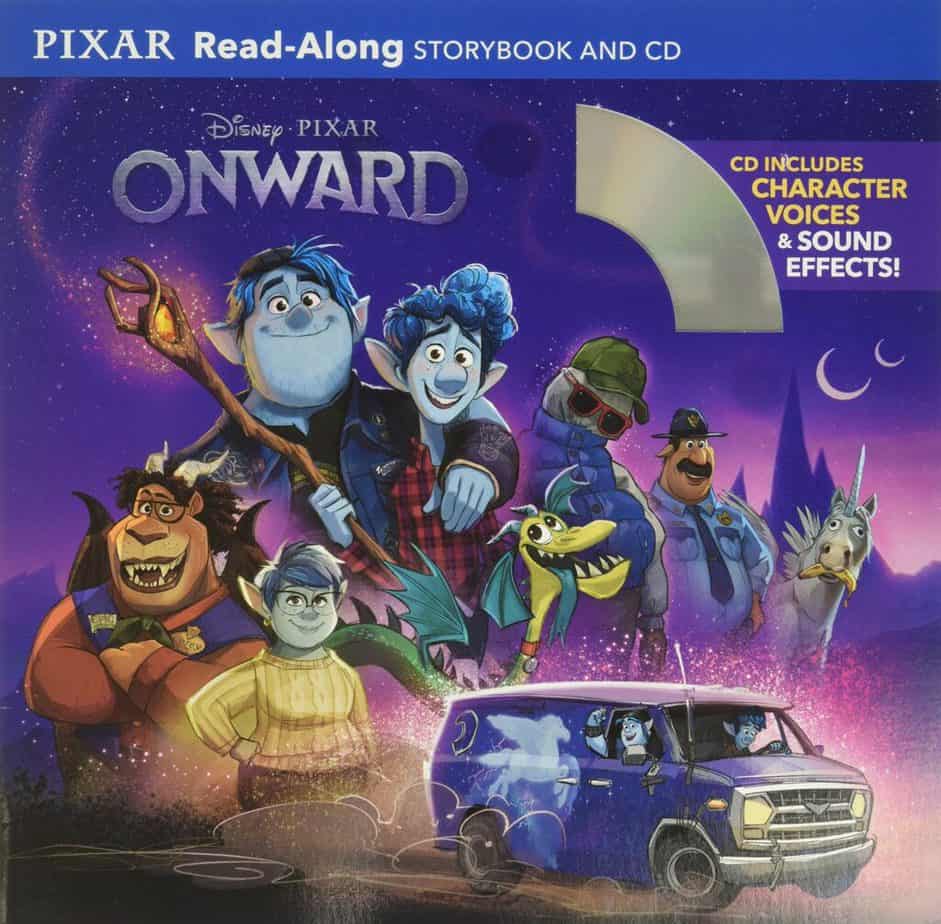 Planning a road trip? Have younger kids with a shorter attention span? This read-along storybook brings reading and the magic of Onward to life. The read-along storybook follows the same basic plot and ships with a thoughtfully-produced CD. That CD includes sound effects, direct narration, and even the same voices from the film. Buy Here.
Pros
Same Character Voices

Sound Effects

Great For Young Readers, Travel
Cons
Doesn't Expand Story

Not Available in Hardback or as Digital Download 
Little Golden Book: Onward Little Golden Book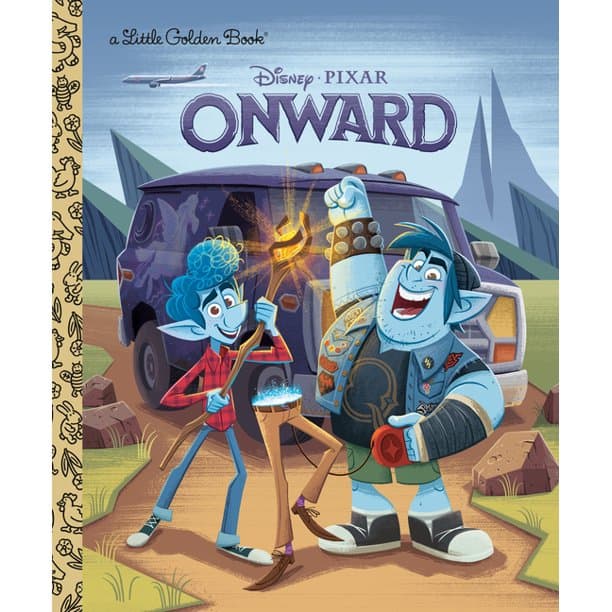 Little ones can join in the fun, too. This Little Golden Book condenses and simplifies the Onward story just as it should. I love Little Golden Books for collectors, too. This Little Golden book is 24 pages long and intended for fans ages 3 to 6 years old. It's illustrated as well as you'd expect a Little Golden Book to be, and it's well-priced. Buy Here. 
Pros
Great Price

For Younger Fans

Whimsical Illustrations
Cons
Won't Interest Older Fans

Sold Through Walmart Via Third Party (ratings are high)
Onward Home Goods and Decor 
Under home decor, I'm including wall art, posters, and things you'd use at home, like mugs. The merch I selected for home decor represents Onward with vibrant and thoughtful designs. These are useful and offered at great prices. 
Onward Customizable Crest Mug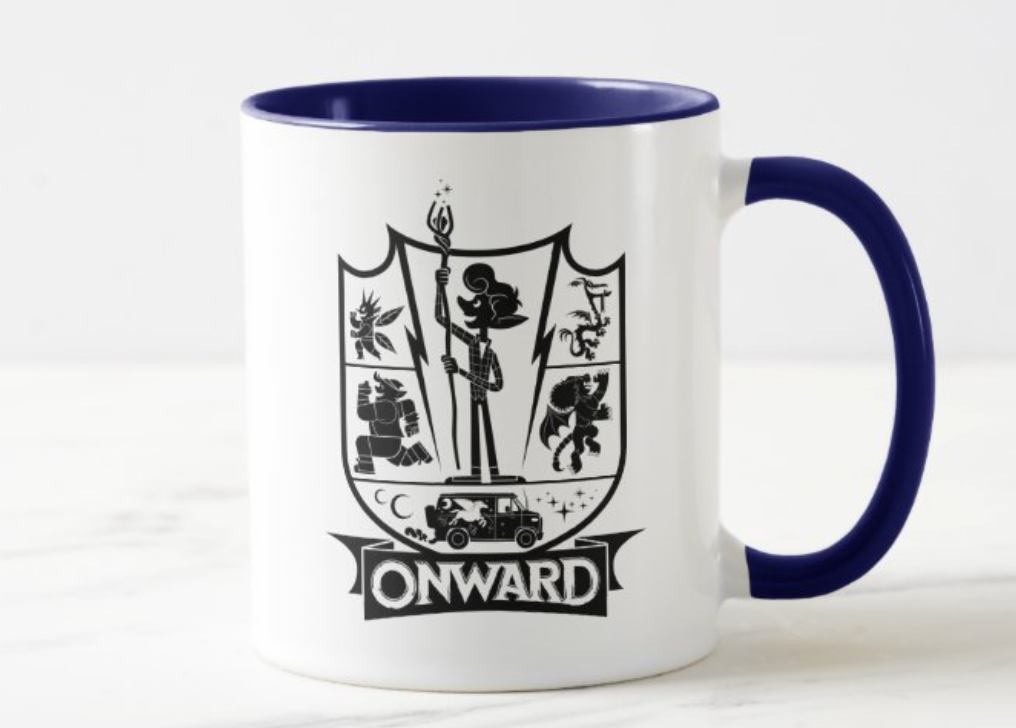 Enjoy a cup of coffee or tea with a crest mug. This Onward-themed mug is customizable: choose your style of mug and size (11 ounces or 15 ounces). Interior and handle color choices include: navy, black, hunter or lime green, maroon, yellow, red, sky blue, and orange. The mug is ceramic and certified FDA-safe for food safety. Buy Here. 
Pros
FDA Food Safe

Sturdy Ceramic

Customizable
Cons
Customization Adds Cost

Cannot Change White Exterior 
Onward | Barley Vest Poster Art Tote Bag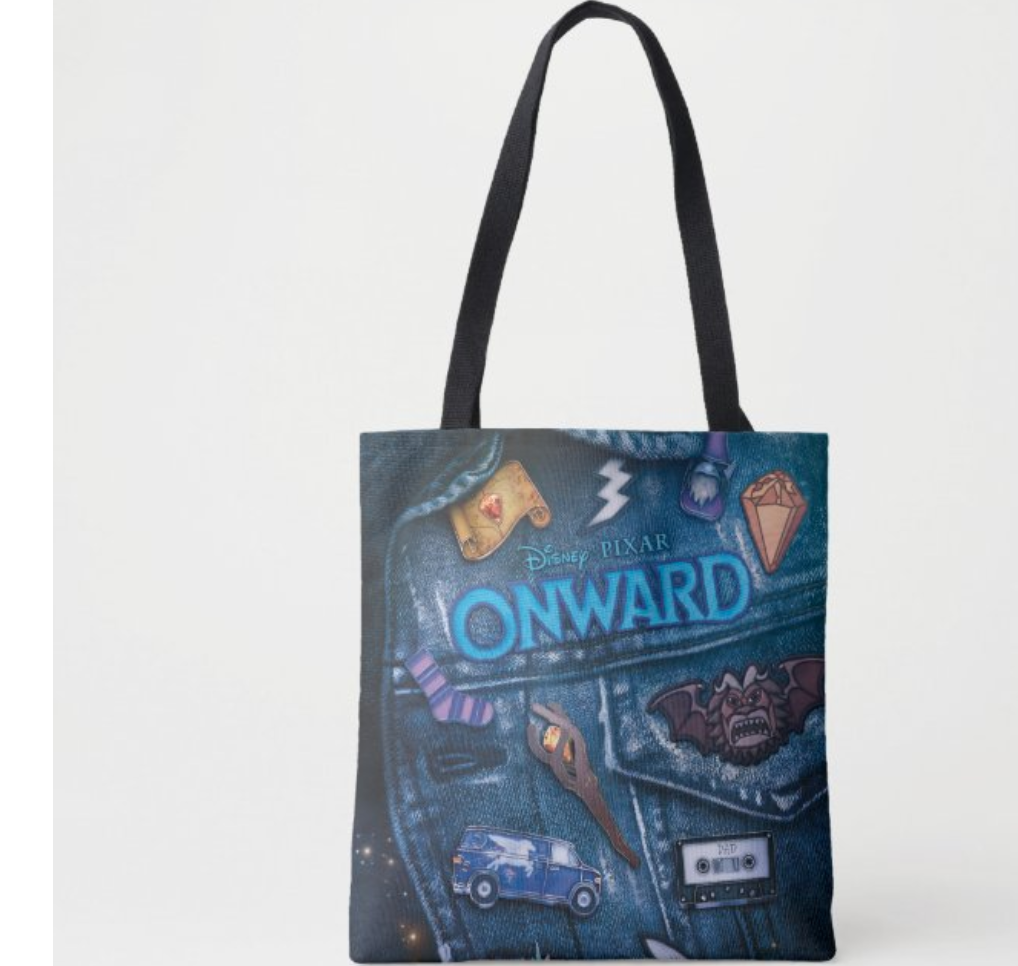 This tote bag shows your enthusiasm for Onward and is perfect for on the go. The Tote features the pattern of Barley's vest, printed on the front and back. You can order different sizes and styles as well. The exterior is constructed with brushed polyester, while the interior is made out of laminate polyester. The design is printed to the edges and the cotton handles are comfortable and sturdy. I also love that it's made in the United States. Buy Here. 
Pros
Sturdy Cotton Handles

Printed to Edges on Both Sides

Made in the USA
Cons
No Zippers

No Snap Closure 
 Trends International Disney Pixar Onward – Noogie Wall Poster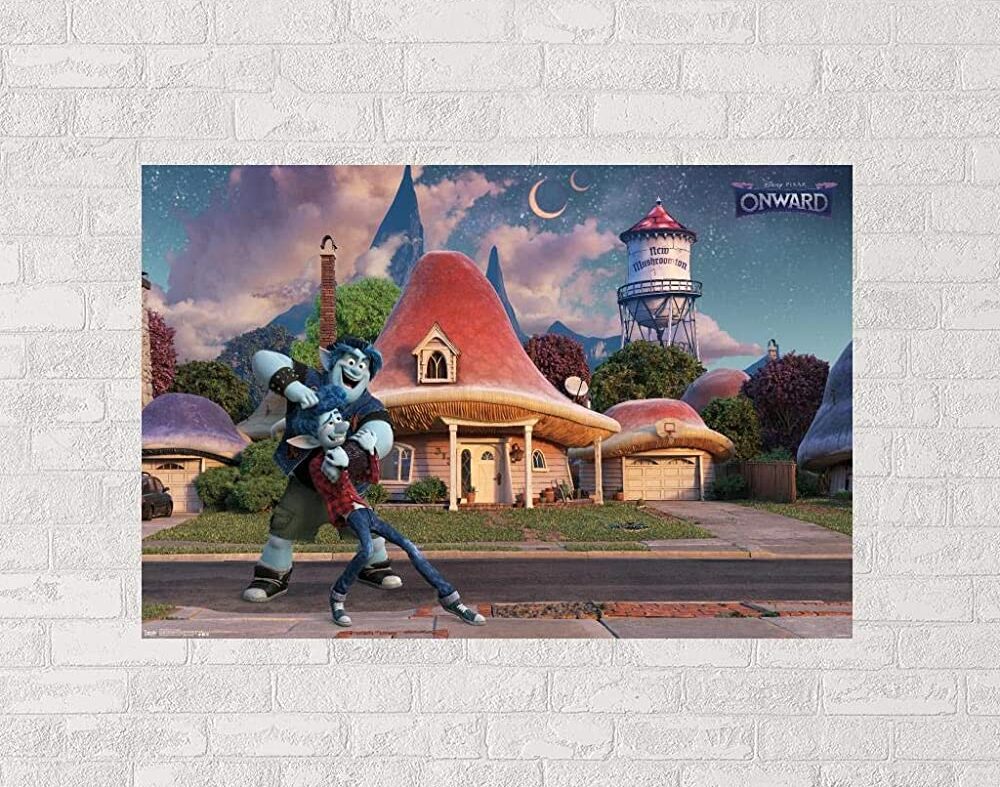 If I had to select just one wall poster for Onward, it would be this poster. The poster features high-resolution artwork and is printed on glossy poster paper. The colors are vibrant and enhanced. The poster features a humorous noogie scene and can easily be hung with your choice of clips, push pins, thumbtacks, or poster mounts. It's made in the United States and officially licensed too. The company offers free returns. Buy Here. 
Pros
High-Resolution Artwork

Premium Paper

Officially Licensed Poster 
Cons
Doesn't Come with Frame or Way to Hang

The paucity of Customer Reviews 
Trends International Disney Pixar Onward-Teaser Wall Poster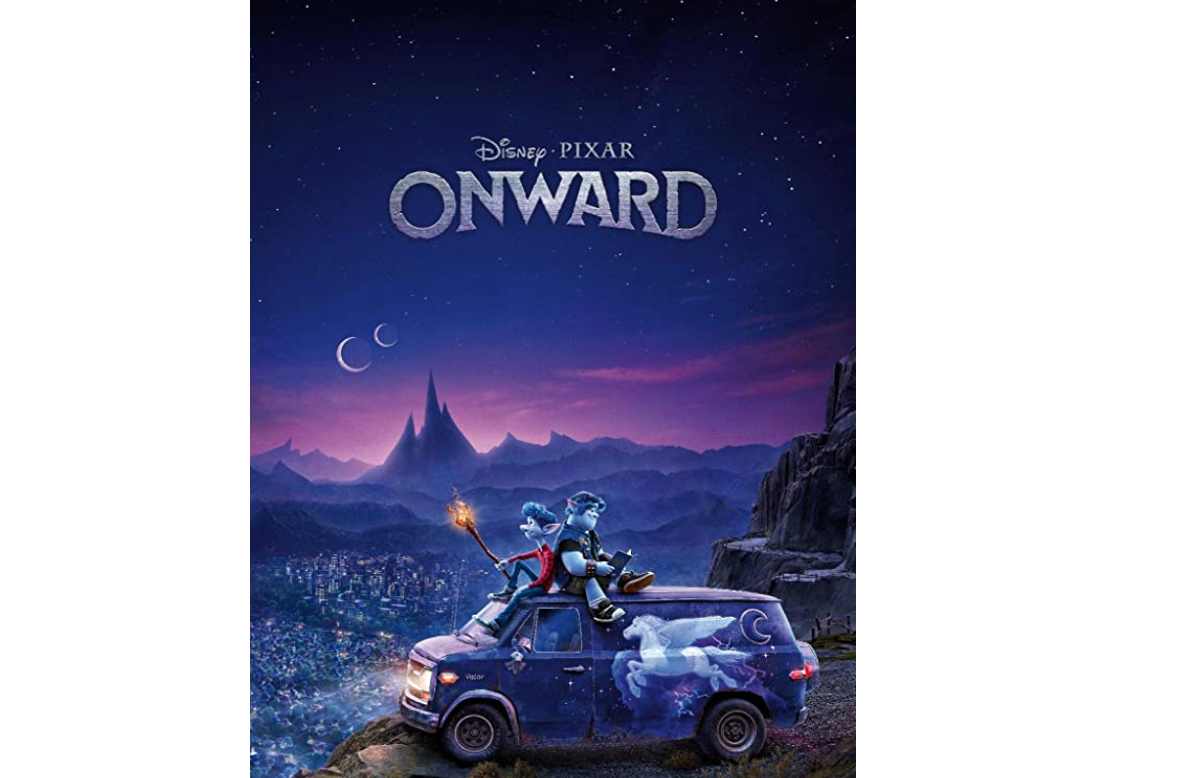 If you want a classic poster, this will do the trick. This Onward poster features the official teaser for the film. It comes with premium colors and printing and is on glossy paper. There are two sizes to select from. Like my previous pick, it's made in the USA and officially licensed through Disney. I also love that there are framed and unframed options. Buy Here. 
Pros
Premium Colors 

Classic Teaser Poster

Made in the USA and Licensed
Cons
Framed Can be Slightly Expensive (But Not Unreasonable)

Not Unique 
Onward Apparel
Onward apparel is mostly limited to graphic short and long sleeve t-shirts. However, there are a few other pieces of attire, such as Onward hoodies, watches, and sleepwear for boys. I looked for options that cover all age groups and offer something either classic or especially creative. 
Onward  Blazey – Dragon Drool T-Shirt, Hoodie, Zip Up or Tank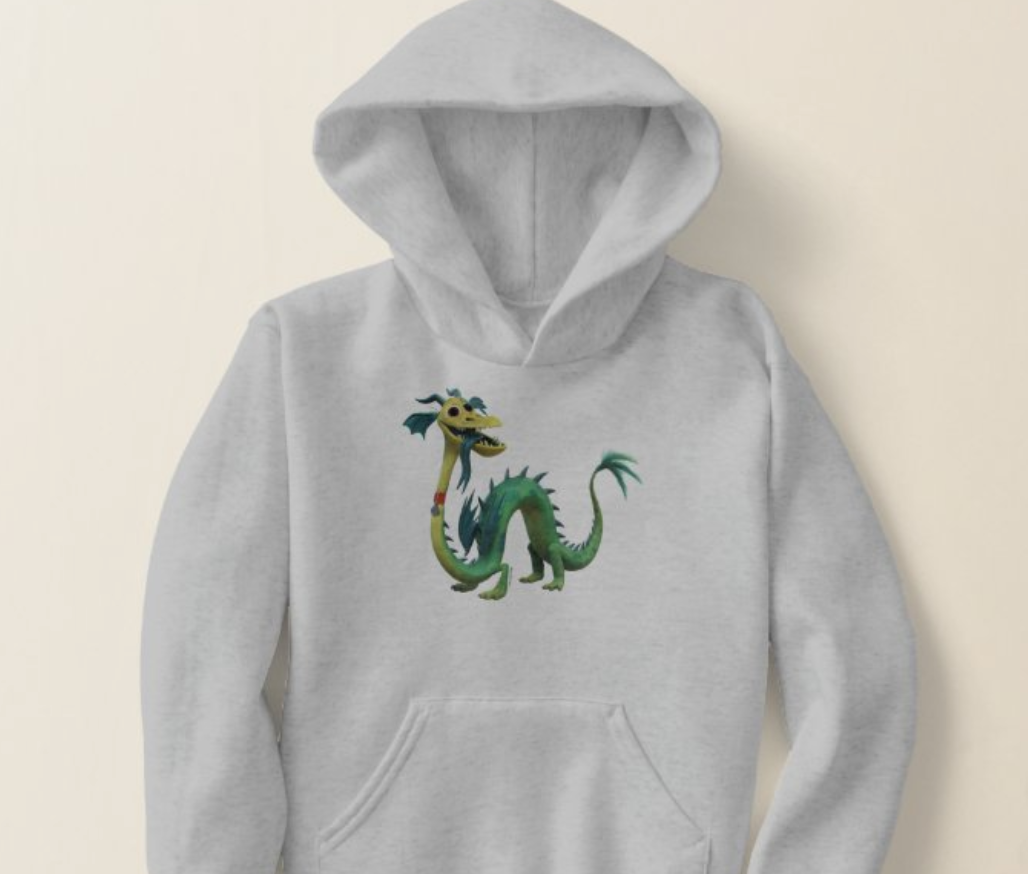 If you're looking for a customizable Onward look for everyone, look no further. The possibilities are seemingly endless. Choose from zip-ups, hoodies, t-shirts (short sleeves, ¾ sleeves, and long sleeves), and more. Apparel is available for toddlers, kids, and adults. Many have different color options but you can directly add whatever customization you'd like with their editor. This collection of apparel all features Blazey the Dragon. The zip-up hoodie features fleece. T-shirts as made with cotton. The pullover hoodie has a cotton and fleece combination. Shop All Styles Here. 
Pros
Options for Toddlers, Kids, and Adults

Customize Color and Design

Soft Cotton and Fleece Materials
Cons
Not Pre-Shrunk

Customization Can Add Cost
Disney Kids' Onward Magical Quest T-Shirt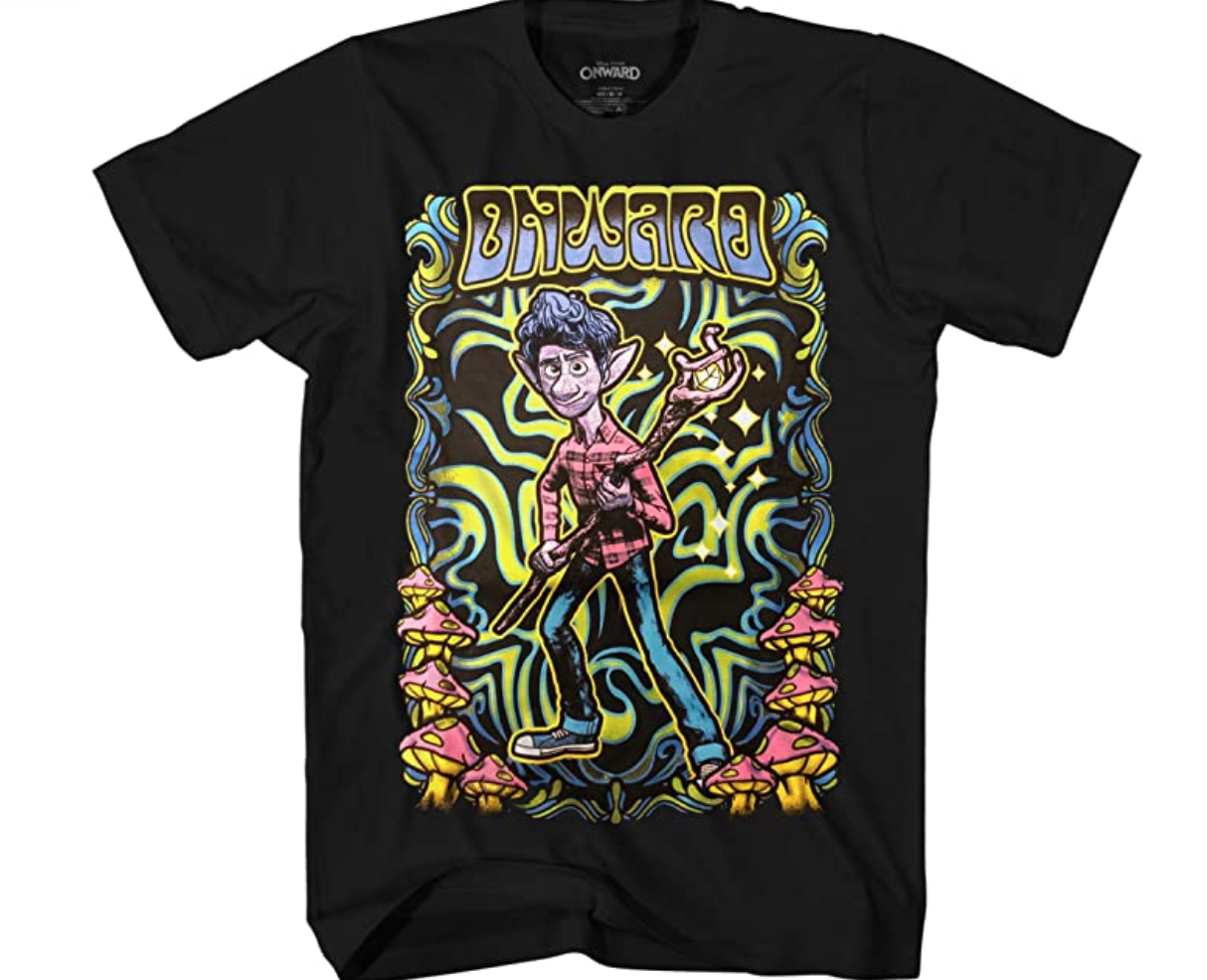 This kids' t-shirt offers a bit of whimsy and magic. The graphic tee wows with psychedelic colors against a black backdrop. The shirt features a classic fit and is available in kids' sizes-small, medium, and large. It's made with soft cotton for comfortable, everyday wear. Buy Here. 
Pros
Unique Color Scheme

Comfortable, Classic Fit

Highly Rated 
Cons
Not Pre-Shrunk

Limited Sizes 
Onward Van Guinevere Pullover Hoodie for Adults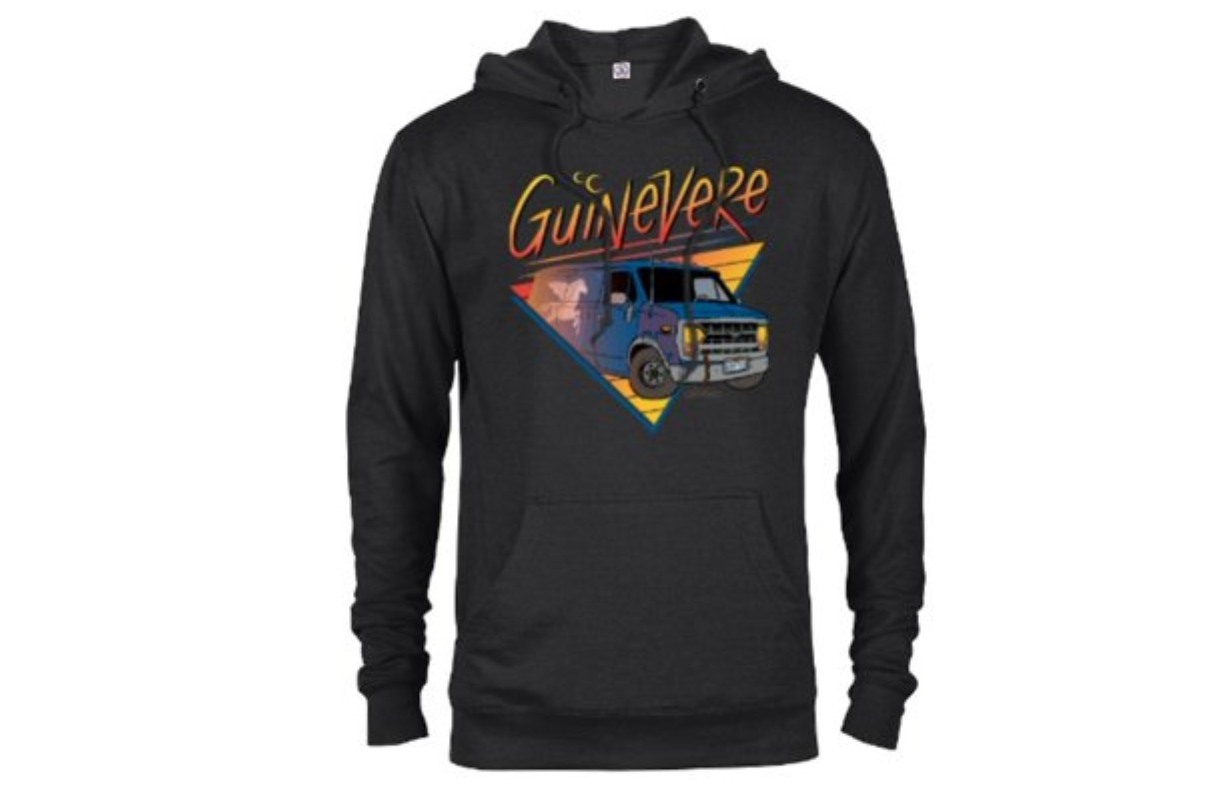 This hoodie is adjustable, comfortable, and features a classic design. Guinevere is displayed with a retro style. The gradient lettering adds a great touch. The cotton and polyester blend is comfortable and pre-shrunk. The hood is lined. Spandex-ribbed cuffs and seamed construction make this an elevated hoodie. Buy Here. 
Pros
Gradient Lettering

Pre-Shrunk Cotton and Polyester

Lined Hood
Cons
Only in Adult Sizes

Only in Black 
Frequently Asked Questions
Question: Was Onward a Success?
Answer: Onward was not a flop on failure as some have claimed, and the great merchandise collections support. Onward originally was met with criticism by critics but the reception changed after a while. Onward now enjoys an 87 percent rating on Rotten Tomatoes and a less stellar, but reasonable 61 percent on Metacritic. In terms of revenue, Onward didn't meet expectations, but it still netted a fair profit margin. 
Question: Why is Onward Merch Good?
Answer: Onward merchandise is good if you can find well-made products that represent the film properly. It's a way to showcase enthusiasm for a film that so often is underestimated. It's also a way to introduce others to the film. Onward as a film has an important message about courage, maturing, and the important connection between siblings. It also tackles issues of grief, loss, identity, and hope. 
Question: Which Onward Character are you?
Answer: Buying the best merchandise isn't only about quality and price, however. The best Onward merchandise often is merch you can connect with. Before you look at my quick recommendations for merchandise based upon the main Onward characters, why not see what character you or a loved one is most like? Take this Beano Quiz or this PlayBuzz Quiz to find out. 
Question: What is the Van Called in Onward?
Answer: The van in Onward, known as Guinevere, is important for helping the two brothers find their father. But did you know that the van in Onward can also be bought as merchandise? You can buy Guinevere and Ian as miniatures for a very low price. The Onward Ian and Guinevere Set are approved for ages 3 to 8.  
Final Thoughts
Onward may not be the most successful film Pixar ever made, but it deserves attention. Both the film and its merchandise bring charm and thought. I love that there are many places to shop for Onward merchandise, and I hope you can find something that fits you. No matter where you shop, make sure you're only purchasing from a secure website and never buy something without any details about the products or customer return and refund policies. 
Onward Plush Toys by Character
In a hurry? Here are a few picks for Onward characters. These plush toys are useful for decor, sleeping, and travel. They're all affordably priced and from reputable suppliers. 
Ian Lightfoot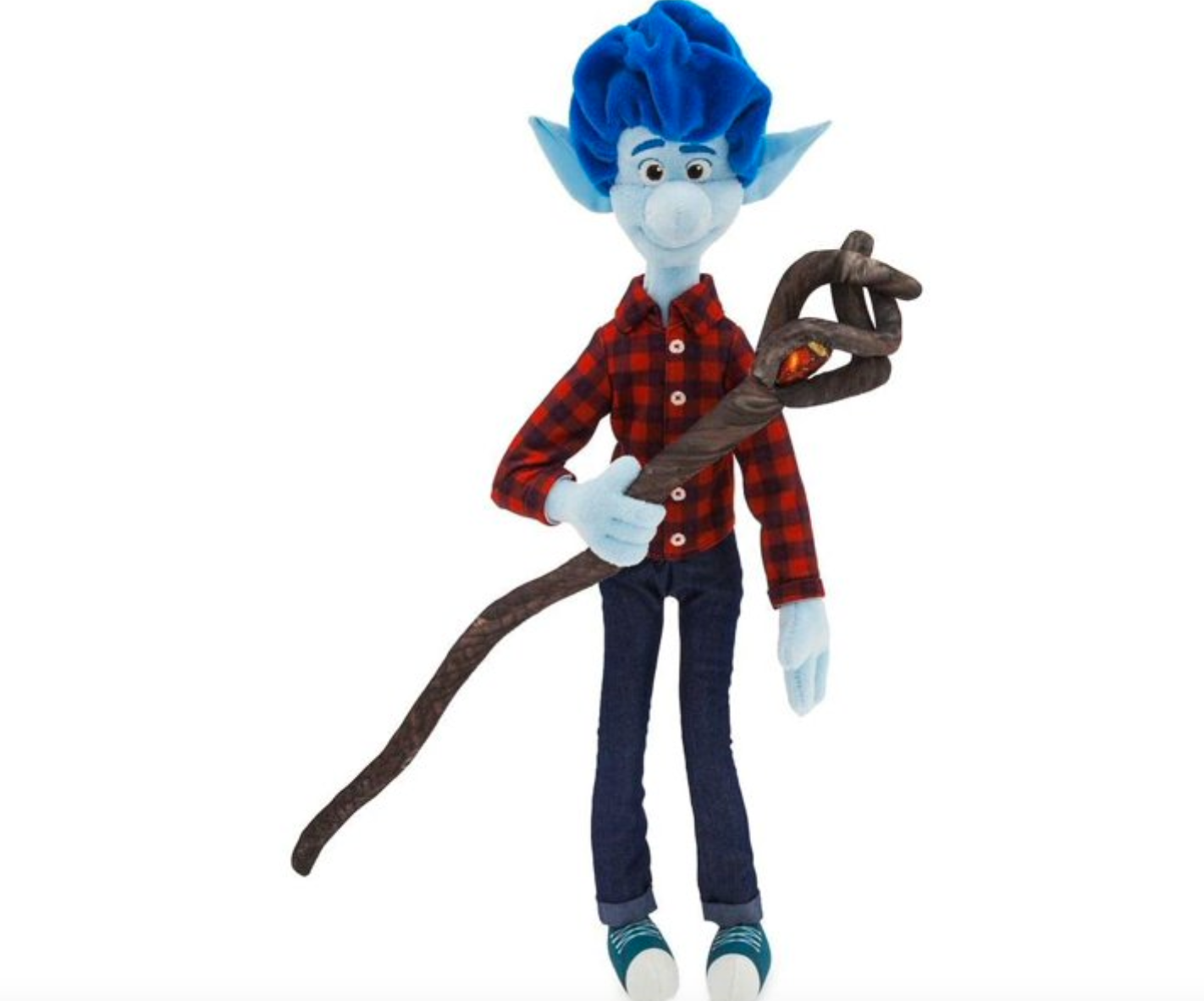 This 19-inch plush features Ian with his magical staff and signature checkered shirt. He's expressive, soft, and a great addition to any Onward collection. Buy Here. 
Pros
Magical Staff

Detailed Checkered Shirt
Cons
Barley Lightfoot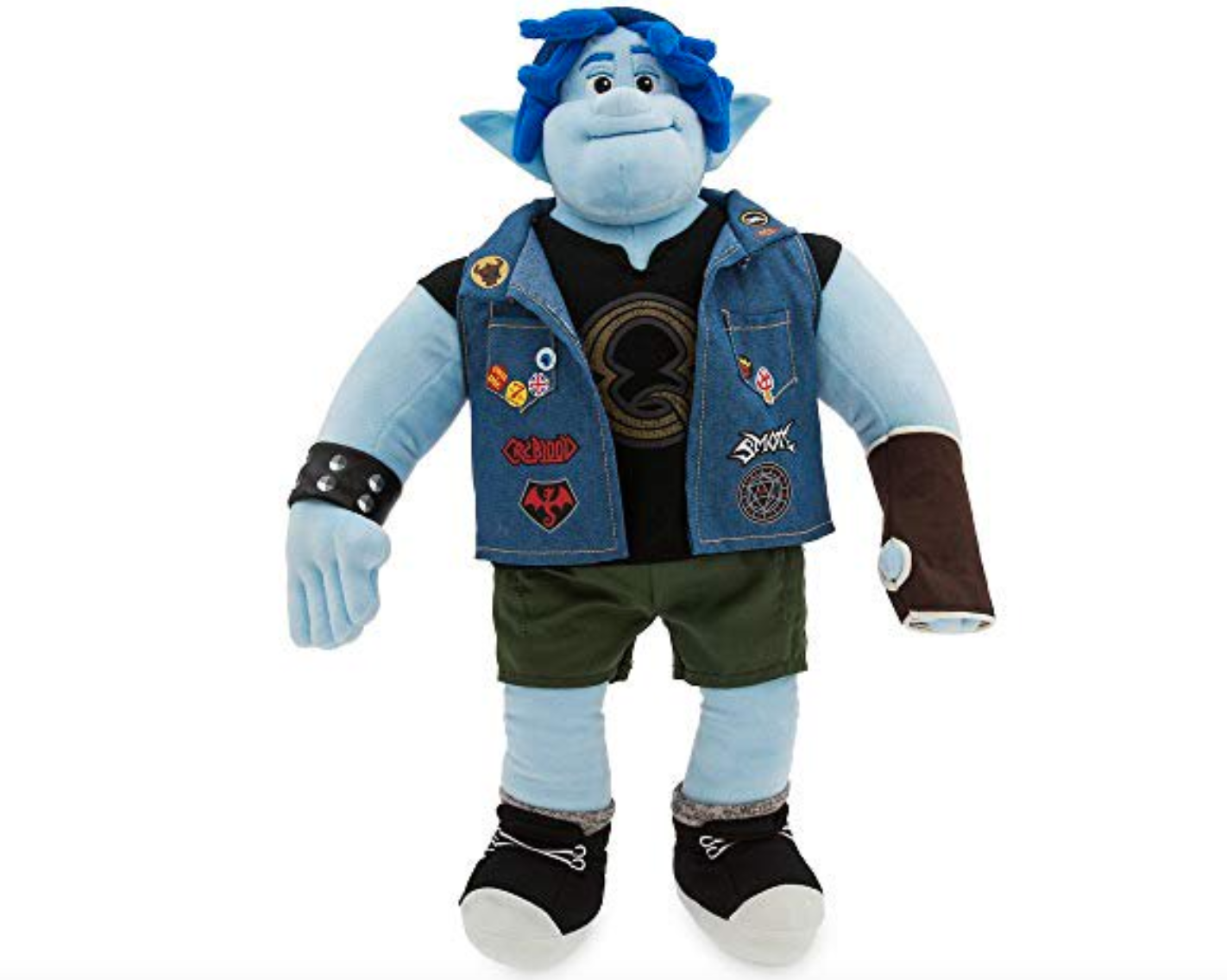 This plush is a bit more expensive, but easily one of my favorites. Barley is still as soft as his brother, but the attention to detail is striking. The vest is layered and textured and a faithful representation of the film. Buy Here. 
Pros
Highly Detailed 

Layered Vest 
Cons
Blazey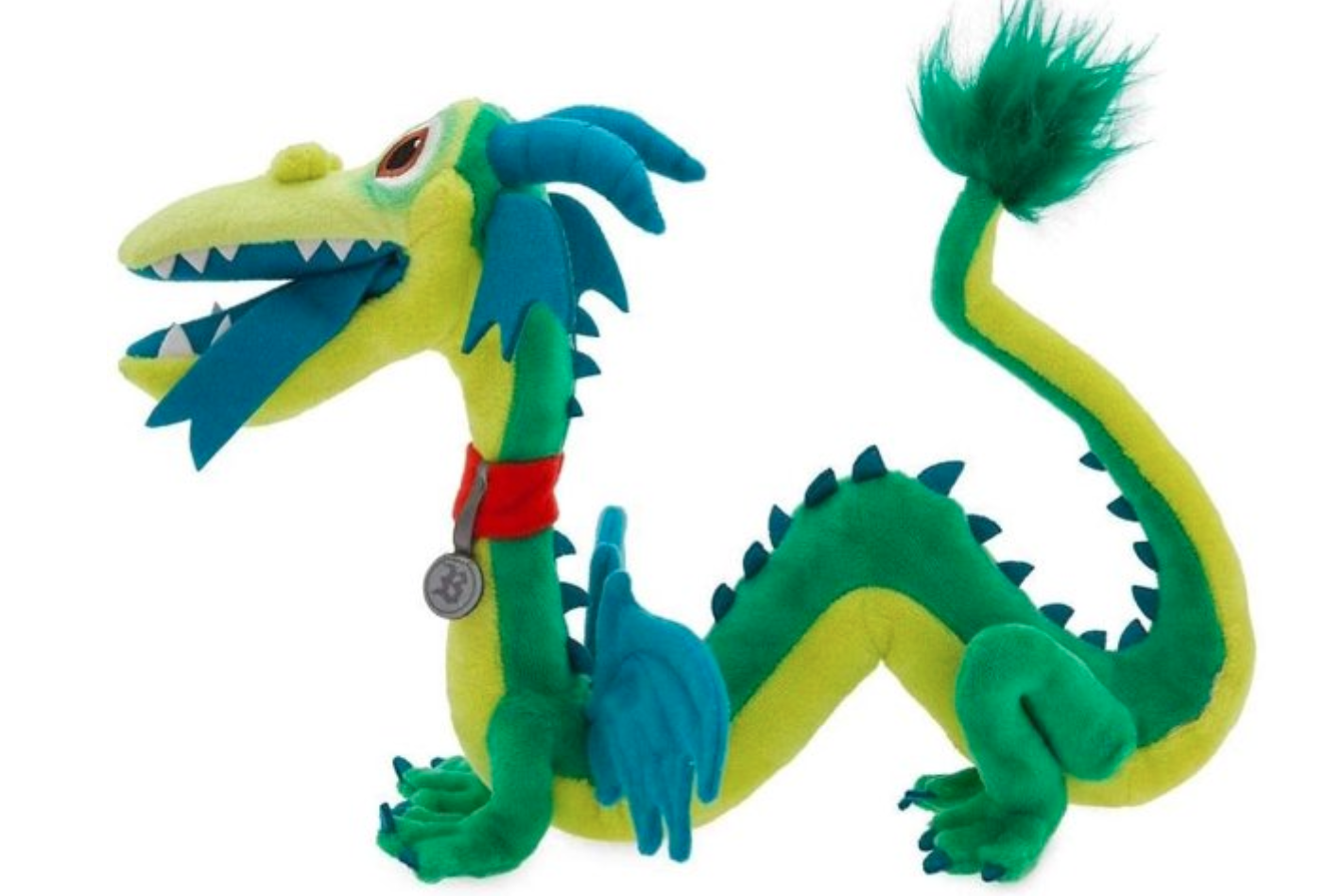 What Onward plush collection would be complete without a pet dragon? Blazey is sure to add an enchanting appeal to a display shelf or bedroom. The dragon has a playful pom tail and a collar. I love how vibrant the colors are. Buy Here. 
Pros
Textured Tail

Vibrant Colors
Cons
Tail Could be More Easily Damaged By Young Kids 
Manticore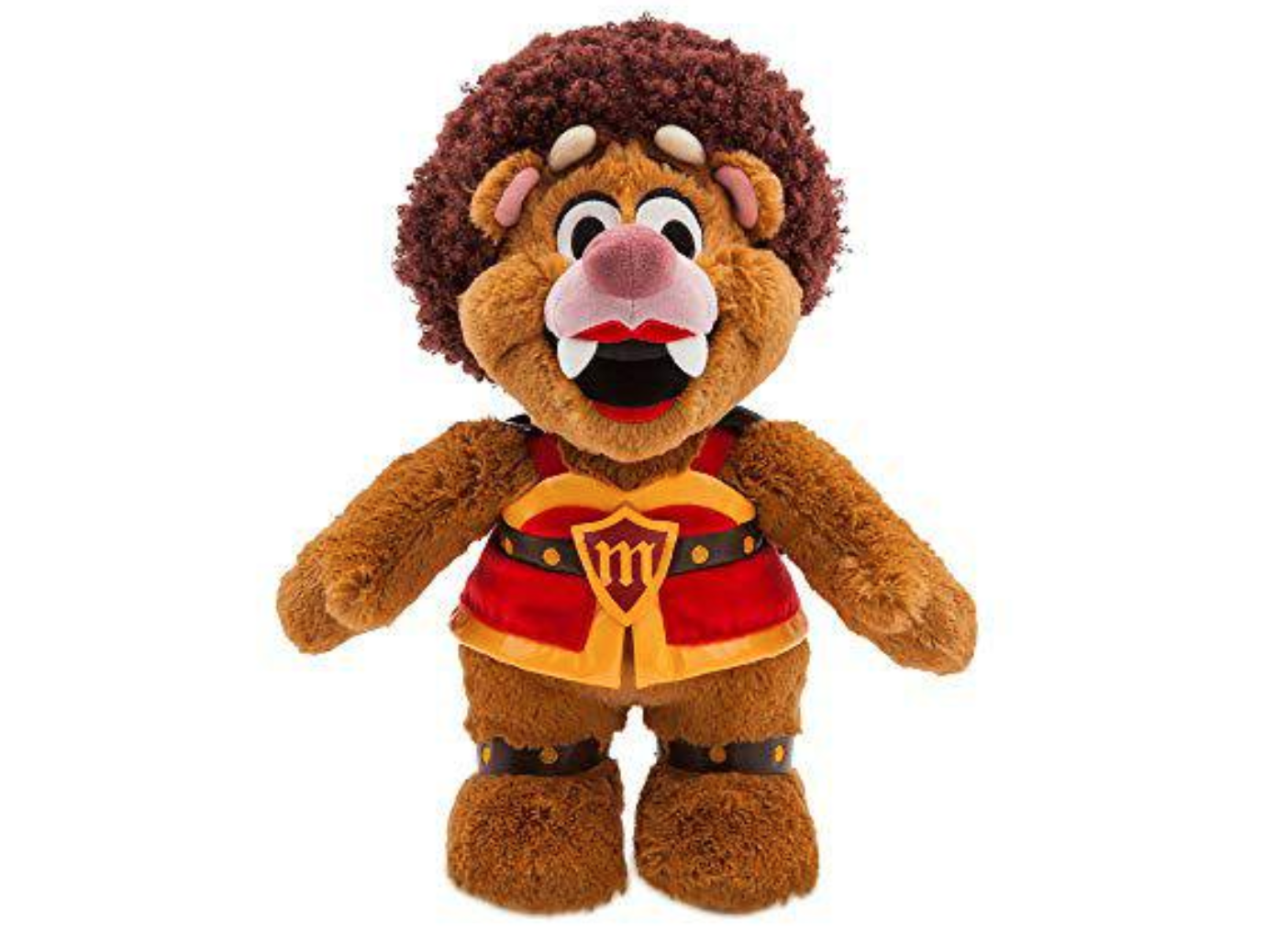 Of all the best Onward plush toys, Manticore is the most substantial. The plushy is exceptionally soft, more substantial, and excellent to cuddle with. There's also no denying that there's great attention put into an expressive facial expression. Buy Here. 
Pros
Generous Fur 

Great For Naps and Travel
Cons
Tail Could be Damaged by Young Kids 
Unicorn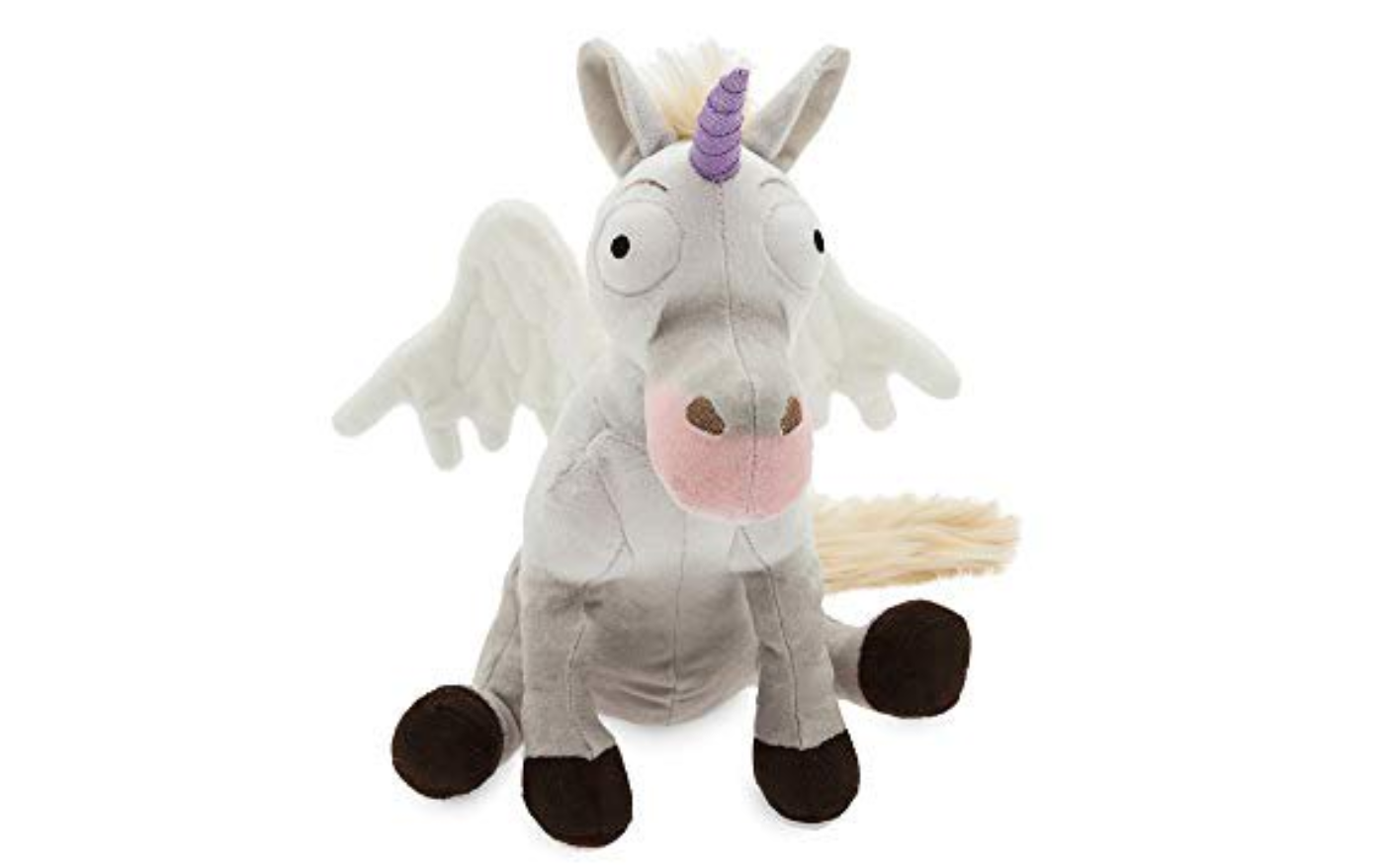 This is my favorite plush, but it's also because unicorns hold meaning for me outside of Onward as well. Still, this plush captures the magic with small details. The incredulous expression, mane, and sense of playfulness all make this a stand-out. Buy Here. 
Pros
Generous Mane 

Well-Constructed Horn and Wings
Cons
White Shows Dirt More Easily 
Wilden Lightfoot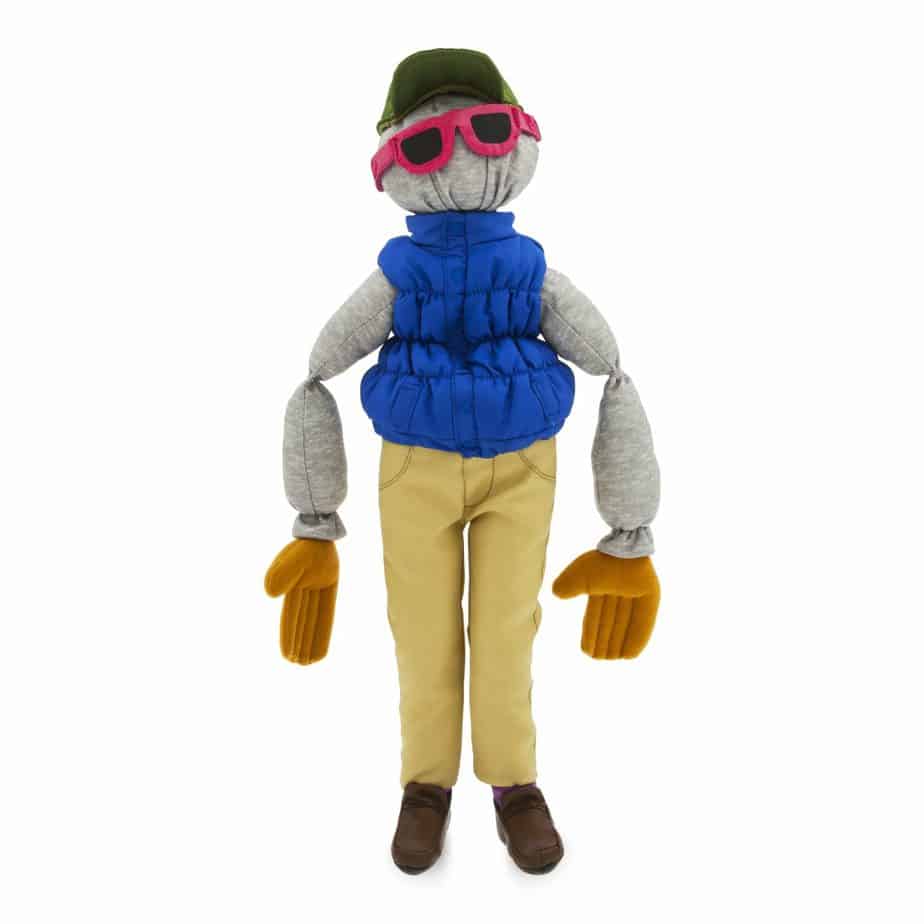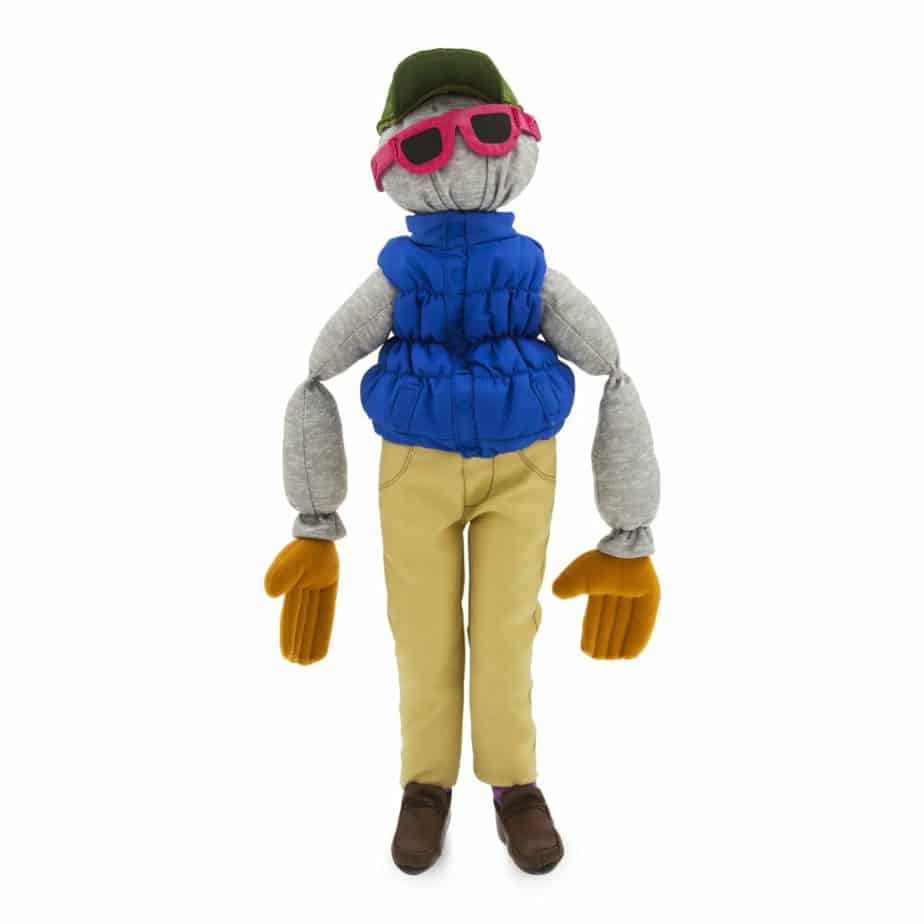 Complete the family with this Wilden Lightfoot plush. The plush is 18 inches and striking with its contrast of color. The lopsided sunglasses add the right expressive touch to bring this character into full imagination. Buy Here. 
Pros
Striking Color Contrasts

Great Size 
Cons
Young Kids May Harm Sunglasses 
Final Buying Recommendation: Onward Merch for Teens at Hot Topic 
 This collection includes Onward graphic tees and tanks. Everything is affordable, and Hot Topic is known for having sales on its licensed merchandise. The racerback tanks are a stand-out and everything is very wearable.  Shop All Onward Merchandise from Hot Topic Here. 
For more interesting merch guides, check the links below:
Your Complete Guide to the Best Harry Styles Merch
Charli D'Amelio Merch Review: Your Buying Guide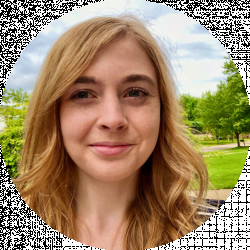 Latest posts by Erin Jamieson
(see all)