It's an exciting year for Fallout fans. There's a  possible tv adaption in the works, updates, and some of the best merch ever available. But to find the very best merch to celebrate, you'll need a guide. 
If you're a Fallout fan, maybe you've heard the rumors about a TV adaptation. But even if you have, you may have wondered what happened to the project. The original announcement was tweeted by Amazon Studios, who would be the distributor. 
The producer of the Fallout TV series is Kilter Films, a new, small production studio. But since the July 2020 tweet, there's been silence. Little has been said about the TV series, and many felt it may never happen.
Deadline recently reported that the adaptation is back in the works. The speculation is that the TV show will continue production after a series of negotiations. Part of the difficulty was due to rights issues with Bethesda. 
If this report is true, there's good and bad news. The good news is that 2022 could bring some updates or even sneak peeks. The bad news is that the show will likely launch not in 2022, but a year or two after. 
And while all of this is not confirmed, even the idea of a TV show shows that Fallout continues to increase in popularity and influence. So no matter what version of Fallout you play or plan to play, there's a lot to celebrate.
With that in mind, I'll guide you to the very best Fallout merch you can buy now. 
Bottom Line Up Front Summary: While there are many incredible merch items for Fallout, one stands out. The Tunnel Snakes Vegan Leather Jacket is my top recommendation. It's official merch, offered from the Bethesda Store. It features a striking design, excellent construction, and can be worn as used as a collector's item. As a bonus, you can also catch sales sometimes for up to 50 percent off the sticker price. 
My Top Picks
What is Fallout Known For?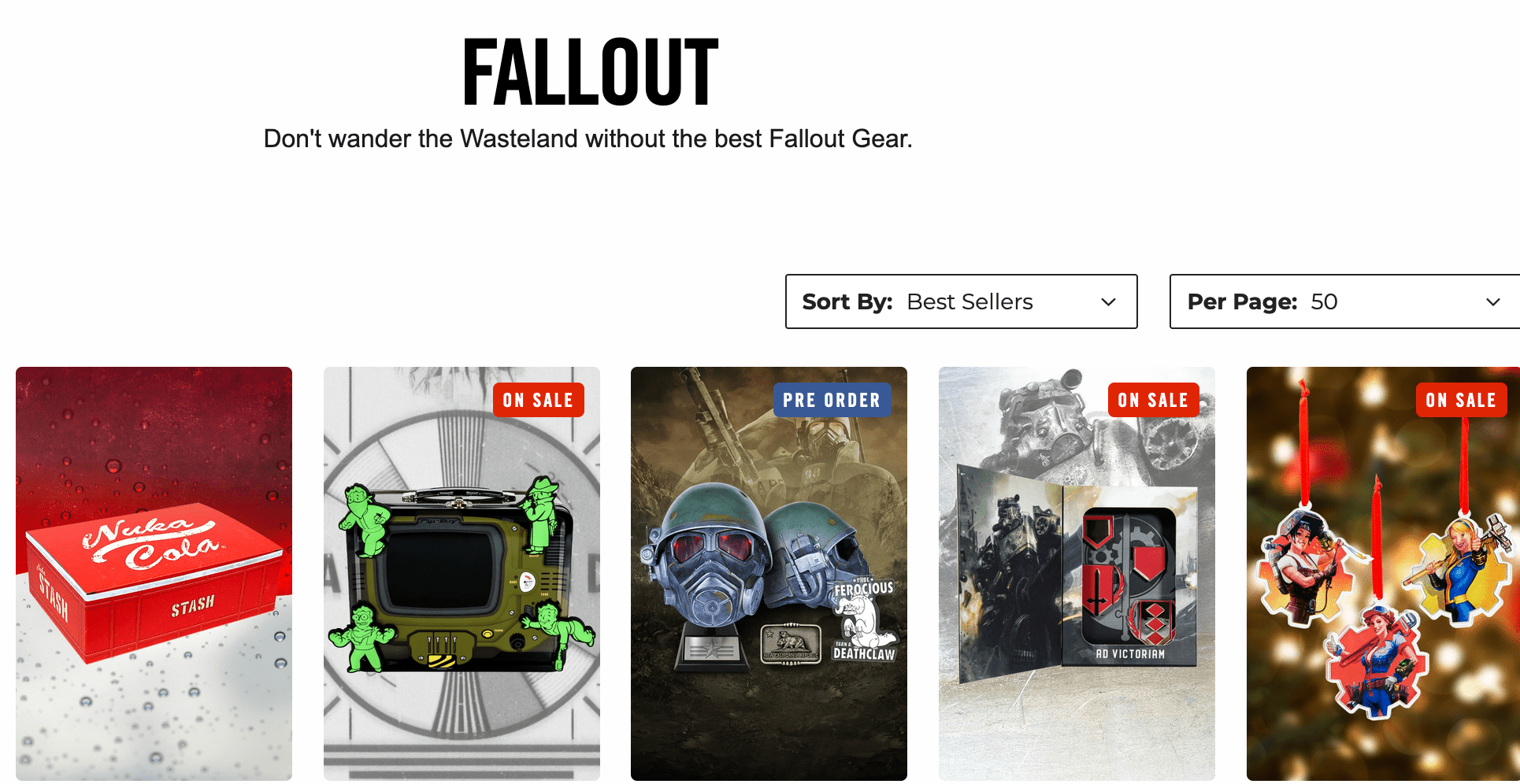 Fallout is a video game series that now includes 4 main series games (Fallout 1, Fallout 2, Fallout 3, and Fallout 4), two spin-off games (Fallout 76 and Fallout New Vegas), and related games (Fallout Tactics, Fallout Brotherhood of Steel, Fallout Sheler and Fallout Pinball). Fallout is known for its post-apocalyptic settings, role-playing, action, and combat. 
Much of the locations are based upon real United States locations and take place from the 21st through the 23rd century. It sets itself apart from other RPG action games with its unique combination of alternative history, atompunk aesthetics, and innovative technology. The aftermath of nuclear warfare likely took influence from the 1988 Wasteland game. 
Who Originally Developed Fallout?
Fallout 1 was created by Black Isle Studios, which is part of Interplay Entertainment. Black Isle Studios also developed Fallout 2, Planescape: Torment, several Icewind games, and Baldur's Gate: Dark Alliance. Fallout 1 and Fallout 2 were published in 1997 and 1998. However, development shifted when Fallout Tactics was made. It changed again For Fallout 3, which was bought by Bethesda. 
How Much Did Bethesda Buy Fallout For?
It's unclear how much Bethesda bought Fallout for, but it was acquired in 2003. This was a wise investment on the surface, but there's another wrinkle in the Fallout series' development and distribution. Bethesda, and all of its games, were bought up in 2021 by Microsoft. Microsoft reportedly paid $7.5 billion for the acquisition of Bethesda. 
What Is the History and Gameplay of Fallout?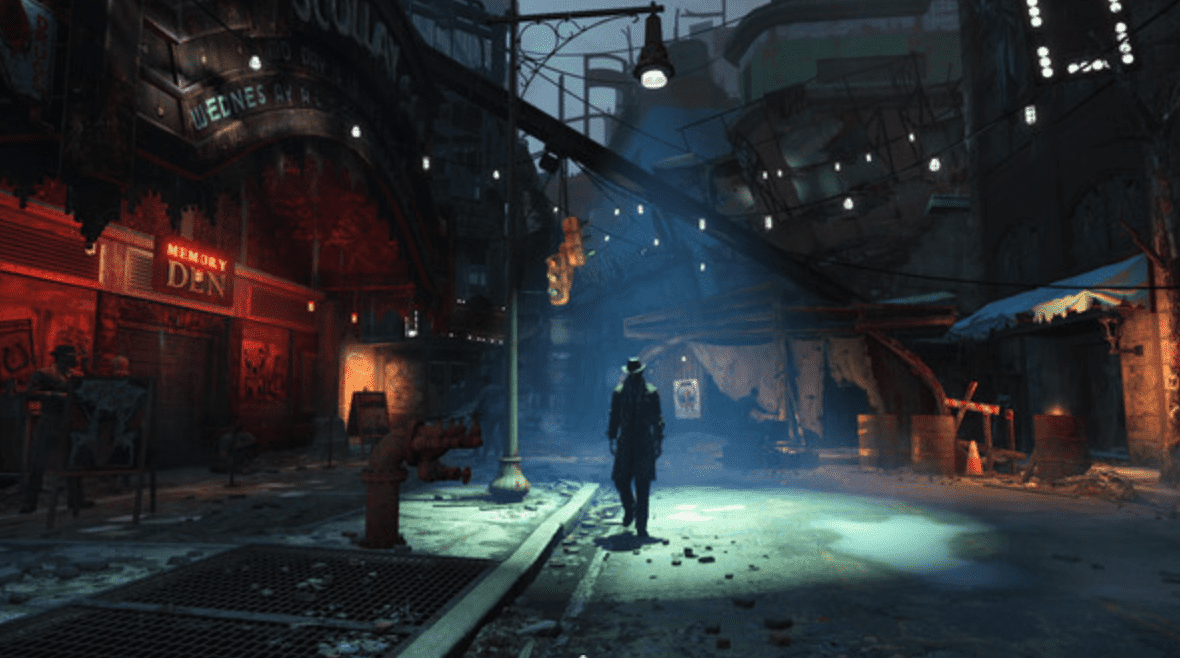 The first Fallout game takes place in 2161 California in an apocalyptic world. You're situated in an underground Fallout shelter and face off against mutants. Fallout 2 occurs 80 years after the first game. The main character is an ancestor of the main character in the first game and must face the ghost government of the post-war United States. 
Fallout 3 is set three decades after Fallout 2 and two centuries after nuclear warfare. It was the first game to introduce 3D visuals, an immersive open-world and fast-paced combat. In many ways, Fallout 3, though drawing upon its predecessors, was a turning point in the series. Fallout 4, the latest main series game, was released in November 2015 and is set in 2287. This is a decade after Fallout 3. Fallout 4 takes place in Massachusetts and also includes a virtual reality version. 
What Happened to the World in Fallout?
The premise for all Fallout games is that there was a nuclear war that destroyed much of the world. All games take place in the United States. Fallout games are not meant to be realistic (as far as survival is concerned) but they are meant to mimic real-world fears. 
Are All the Fallout Games Connected?
All Fallout games build upon each other. The narrative is a continual narrative, but they are also meant to serve as stand-alone games for players. You don't need to play the Fallout games in order. However, Fallout 1 and 2 are great games to start with if you want to experience the full storyline in this RPG series. The games aren't that complicated once you learn the rules. Reading the manual can also help. 
Where Can I Play Fallout?
Fallout is available for PC, Android, PS4/5, and Xbox One, depending on the version you select. Fallout can likewise be downloaded on Steam. Check to make sure your PC meets the minimum requirements. 
Where Can You Buy Fallout Merch?
Fallout merch can be bought on multiple platforms. You'll find Fallout merch through Amazon, Game Stop, Etsy, the official Bethesda store, and more. There's everything from Fallout hoodies to watches, bobbleheads, armor, shirts, and more. Some of these places hold sales, but not all of them are quick to restock with Fallout merch. Fallout 4, Fallout 76, and Fallout New Vegas are the most popular merch options available.
How Do You Find the Best Fallout Merch?
Finding Fallout merch isn't too difficult. Finding the best Fallout merch is trickier. Here are the selection criteria behind my top picks. 
My Selection Criteria 
For the best Fallout merch, I wanted to make sure the merch was official merch or merch that has properly identified rights to Bethesda. Fan-created merch isn't official, and it isn't as valuable. The second criteria I applied is making sure the merch is being sold on a secure platform for respected consumer policies. Individual items were assessed by price, value to customer, creativity, and usefulness. Finally, I selected a variety of items so that there's merch for every type of Fallout player. 
Fallout Merch: My Picks
With that in mind, here are my top picks for Fallout Merch. My top picks can be purchased from the official Bethesda Store and Amazon. I'll also include an honorable mention under my final buying recommendations. 
Official Bethesda Store Fallout Merchandise
The official Bethesda Store is the number one best place to shop if you want official– and potentially collectible– Fallout merch. In the official store, there's truly no shortage of products. You can find budget merch and more expensive merch. Categories include artwork and decor, bags, board games, bobbleheads, bottle openers, candles, coffee mugs, calendars, coins, and bundles. While popular items do go out of stock, there's still plenty of options to shop for. I also like that you can find Fortnite merch on sale often.Shop All Fornite Merch from the Bethesda Store Here. 
Brotherhood of Steel Paladin Backpack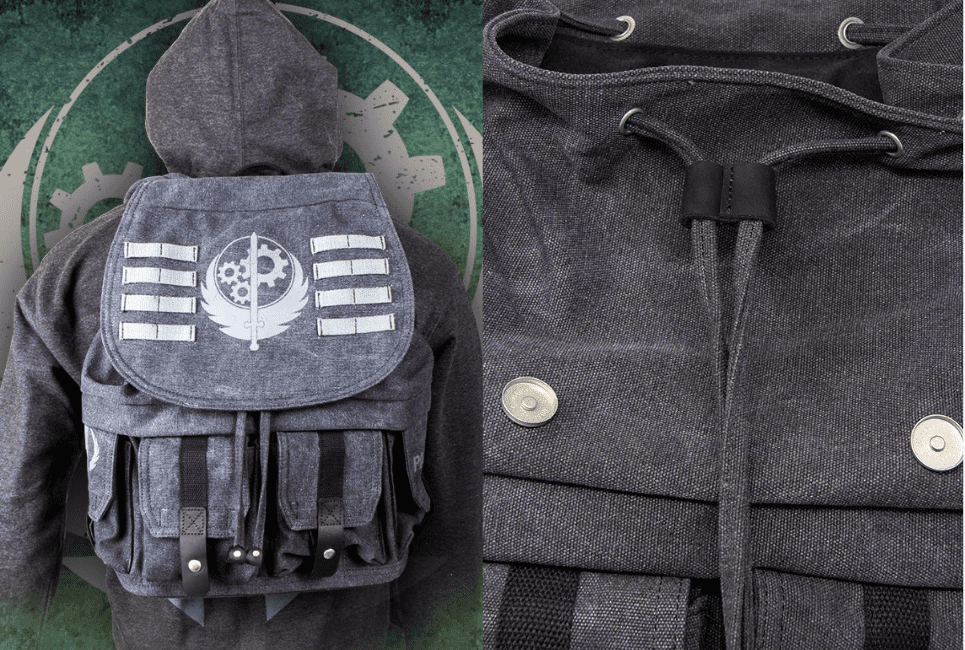 This Fallout-inspired backpack is useful, versatile, and collectible. It's secured with a drawstring and magnetic flap closures. Two side and two front pockets provide rooms for accessories, pencils, or keys. Padding inside makes it secure for carrying your laptop. The shoulder straps are padded for comfort. It's made out of polyester and can carry up to 45 pounds. Buy Here. 
Pros
Padded Straps and Liner

Carries up to 45 Pounds

Versatile Design
Cons
Hand- Wash

Only One Design & Color
Tunnel Snakes Vegan Leather Jacket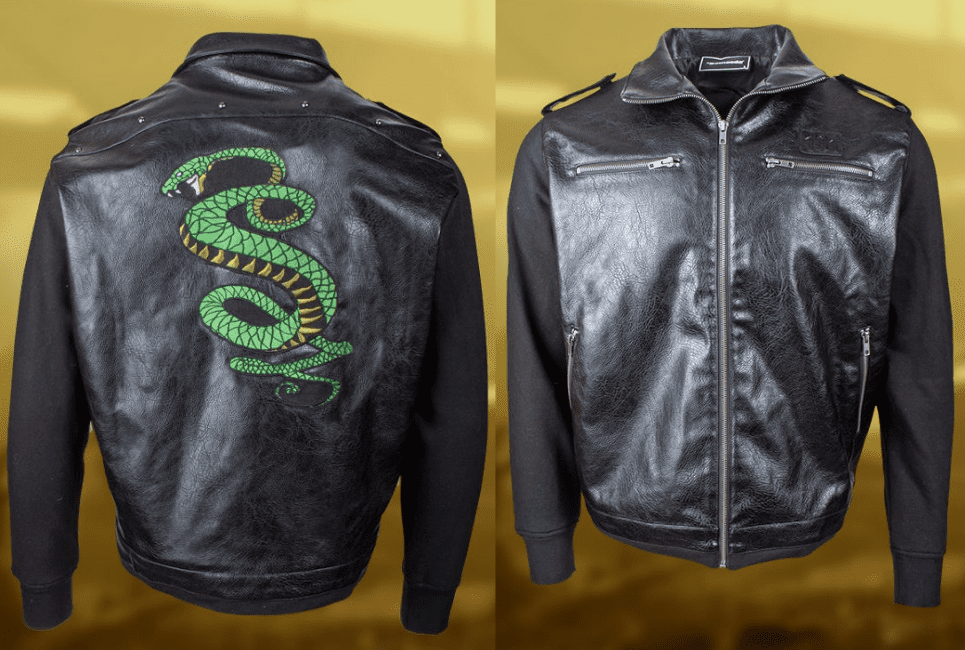 This impressive vegan leather jacket instantly elevates an outfit. While the body is made with vegan leather, fleece lines the sleeves for warmth. The felt tunnel snakes patch is embroidered with vivid green hues. The front has four zippers. This jacket is available in sizes small through 2XL. Buy Here. 
Pros
Striking Embroidery

Fleece-Lined Sleeves

Pocket Space
Cons
Expensive–Buy on Sale

Only One Color 
Fallout Bumble Bear Plush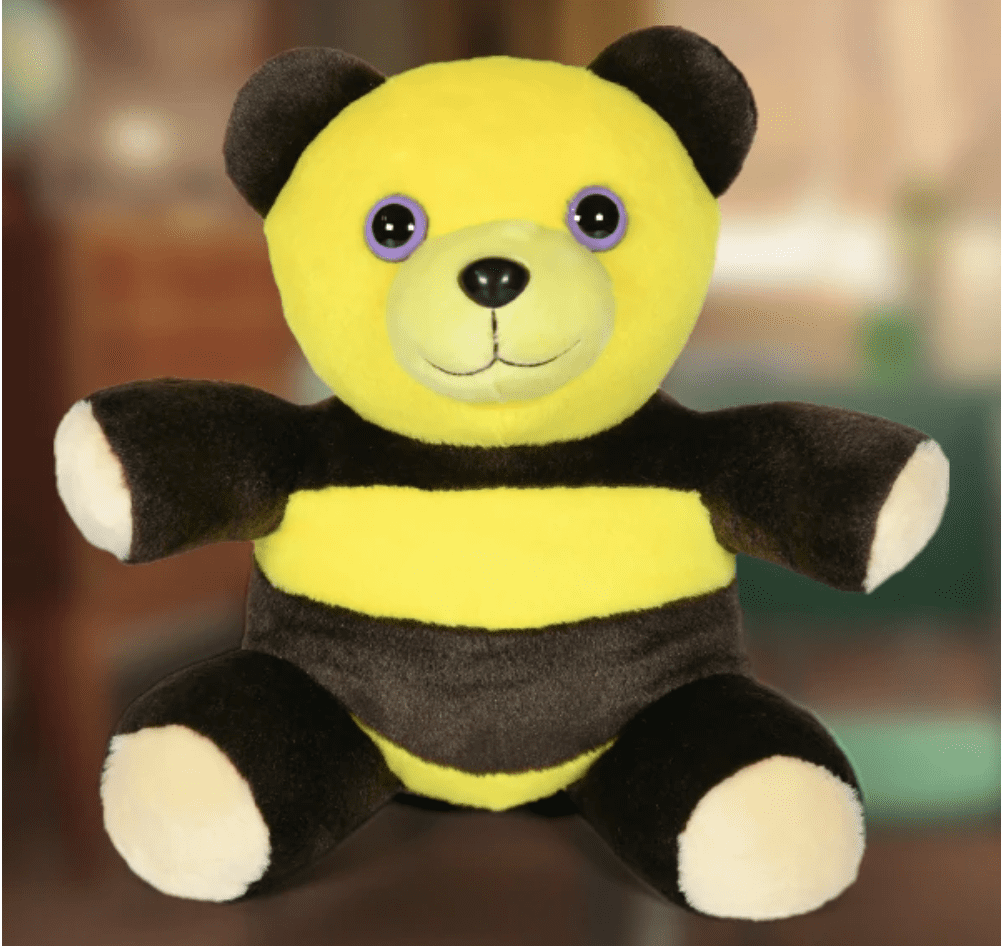 Fallout 76 fans might recognize this plush. The bear plush is made to mimic the collectible junk toys in that game. The bear is recognizable by its black and yellow fur pattern and light purple eyes. Soft velboa and polyester make for a comfy plush. They also have a Comrade Chubs Bear Plush and Quantum Bear Plush. You can Buy this Bear Here.  
Pros
Fallout 76- Inspired

Distinct Design

Soft Construction
Cons
Fallout Whiskey Stones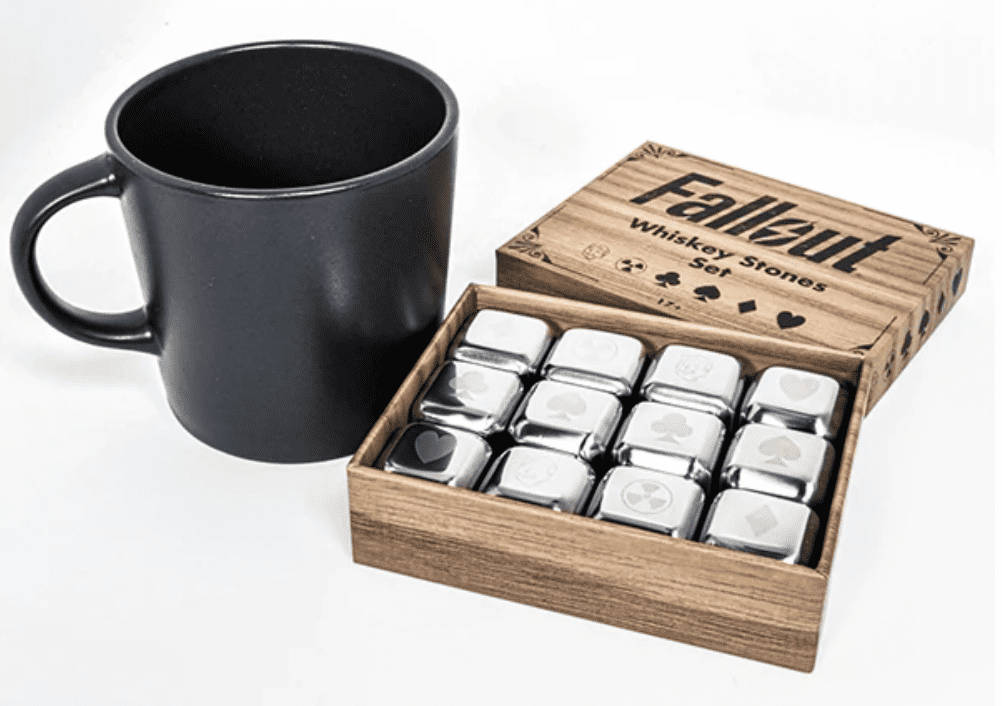 This Fallout merch item is not only collectible but also great for entertaining. Inspired by Fallout New Vegas, the set includes a dozen whisket stones. Each includes etched symbols. The whiskey tones help keep your drinks cool and are stored in a vault box. The stainless steel material is a good choice for easy care, temperature control, and durability. Buy Here. 
Pros
Stainless Steel

Fall Out New Vegas Collector's Item

Etched Designs
Cons
Not Useful for Non-Drinkers

Box Isn't Real Wood
Fallout NCR Veteran Ranger Helmet Bundle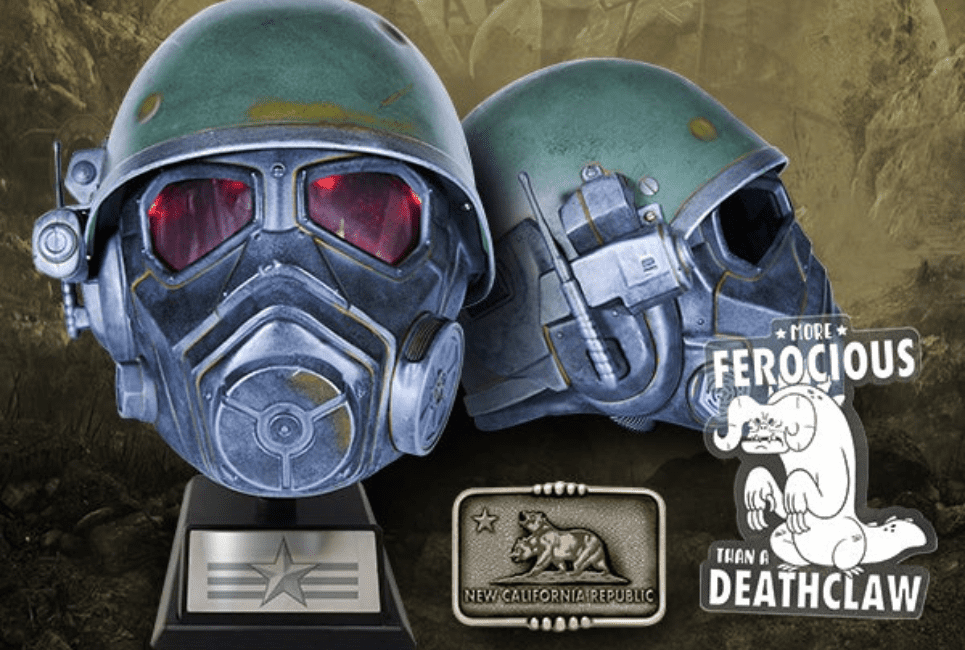 Many fans are looking for armor-related Fallout merch. While this isn't a full armor set, it's still a powerful addition to a Fallout collection. This limited edition (shop soon!) helmet is very collectible and could be valuable one day. The replica helmet is easy to display but is also wearable, with LED lights. It comes with a belt buckle and metal stand. Pre-Order/ Buy Here. 
Pros
Comes with Display

Collector's Item

Wearable 
Cons
Expensive 

Offered for Limited Time
Amazon Fallout Merchandise
Amazon has some unique merchandise that stands out. Collector's card sets, hats, figurines, mini loot boxes, lapel pins, pillows, and decor are some of the items you can buy. These include Fallout, Fallout 76, and Fallout New Vegas merch. Many of these items would make great gifts and have unique designs you wouldn't expect. Like the official Bethesda online store website, there's also a solid range of prices, but many of these are inspired by Fallout vs official merch. However, these companies have done due diligence for rights reserved issues. Shop All Amazon Fallout Merch Here. 
Modiphius Entertainment Fallout: Wasteland Warfare – Two Player Starter Strategy Boxed Board Game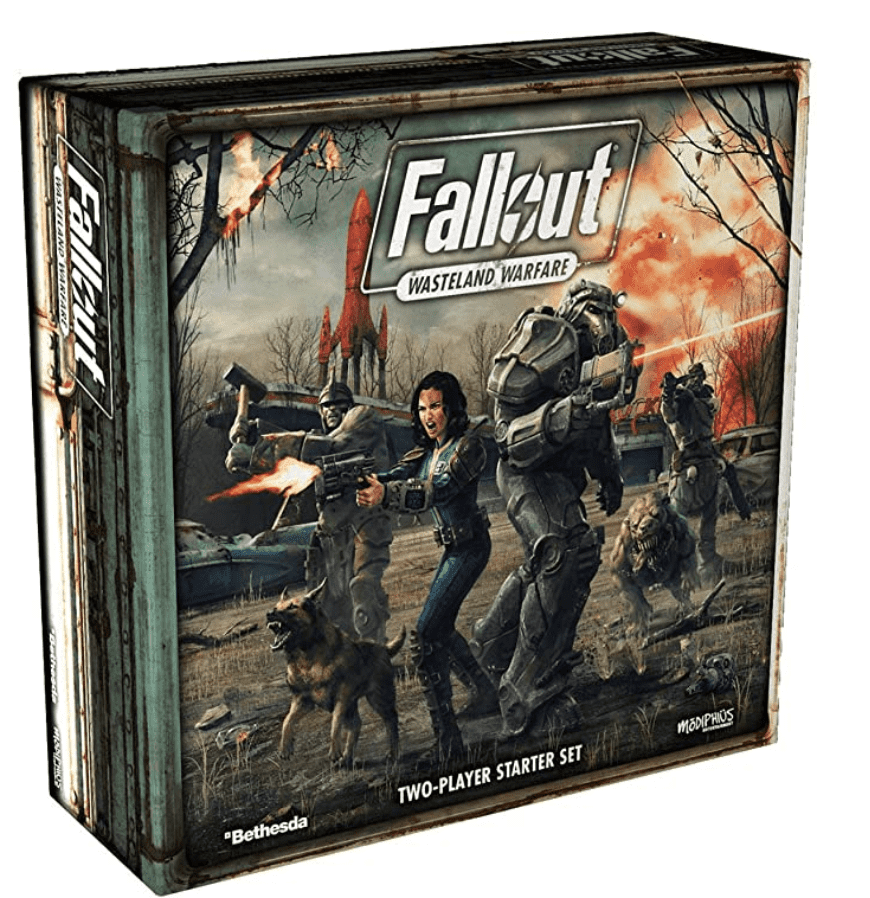 This strategy game is great for multiplayer– the old-fashioned way. Host a board game night with up to 8 players. The board game borrows from Fallout series gameplay, with the ability to form alliances and play as series characters. Games take as little as half an hour to 3 or 4 hours, depending on how you play. Buy Here. 
Pros
Up to 8 Players

Gameplay and Characters based upon Fallout series

Amazon Choice Product
Cons
Expensive

Can be Repetitive 
Gaming Heads Fallout 76 Bobbleheads Series 1 Energy Weapons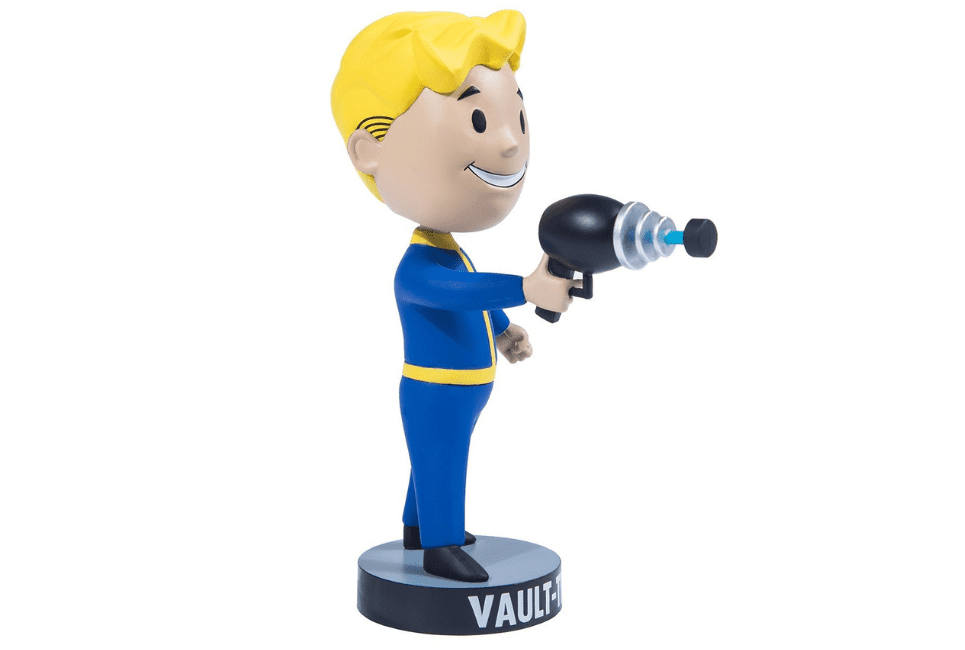 Fallout bobbleheads, and bobbleheads in general, are quite popular. This Fallout 76 bobblehead is made out of high-quality PVC and is easy to clean. The collectible has been used as a desk accessory and even a cake topper. Buy Here. 
Pros
Collectible

Durable, Easy Care

Fallout 76 Inspired
Cons
Not that Sturdy

Not Valuable 
Modiphius Fallout: The Roleplaying Game Core Rulebook
More Americans are playing tabletop games than ever. While Dungeons and Dragons remain the most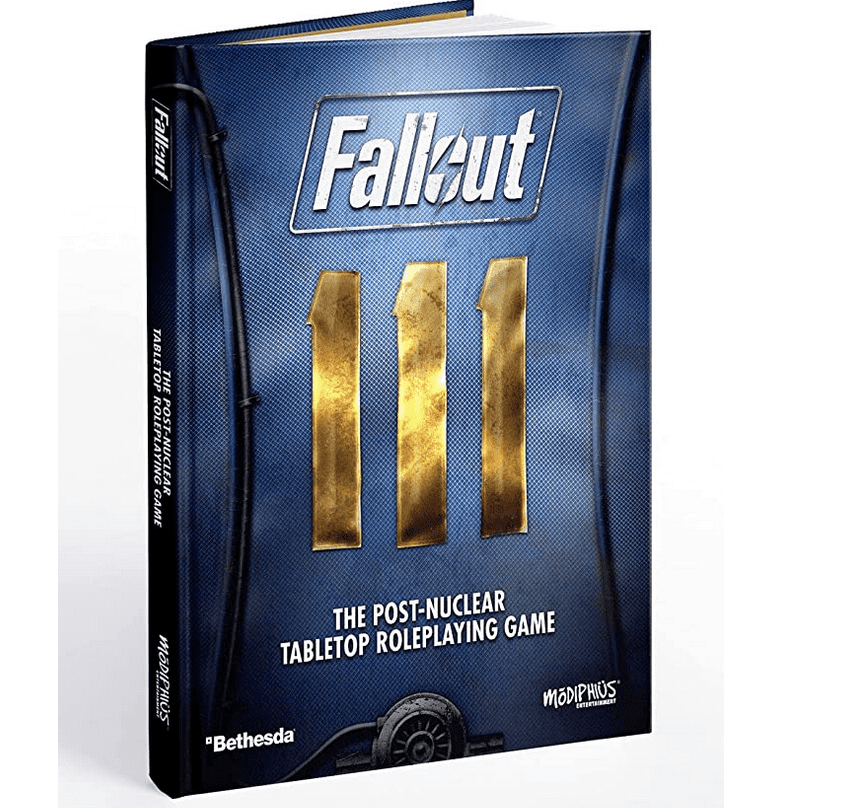 popular, this Fallout-inspired tabletop manual is a solid entry into the genre. This manual guides you through creating survival narratives. Possible characters include ghouls, mutants, robots, and vault dwellers. This highly-rated manual promises hours of gameplay. Buy Here. 
Pros
Table-top, Free-Form Gameplay

Based on Fallout Settings and Characters

Highly Rated
Cons
Expensive

Requires Extensive Creativity.
Frequently Asked Questions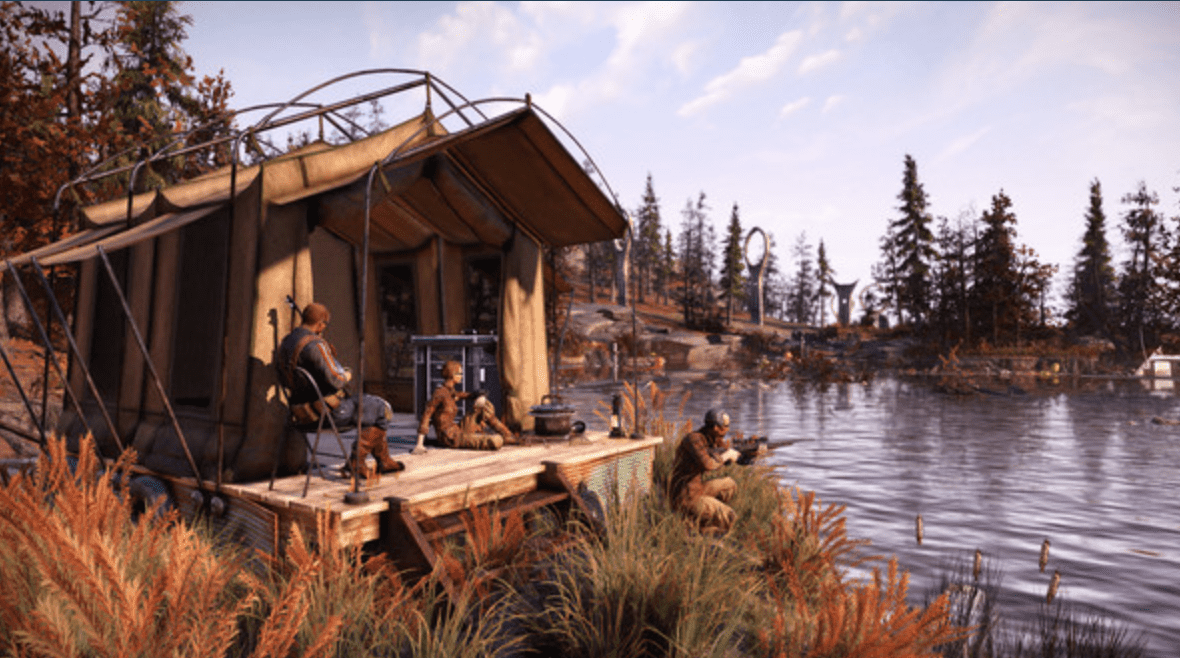 Question: How Long is the Original Fallout?
Answer: Fallout consists of a major narrative and also side quests. Because of this, and due to player experience, how many hours you get out of gameplay is highly variable. The original Fallout storyline takes an average of 15 to 17 hours to complete. However, that doesn't include other features. 
Question: What is the Longest Fallout Game?
Answer: If you want the most gameplay experience, that honor goes to Fallout: New Vegas. New Vegas is the longest game in the series, with an immersive narrative arc. This game is considered to be the best Fallout by some and is also one of the most impressive open-world games. New Vegas could take a player over 130 hours to complete if you count all gameplay. 
Question: How Many Locations are There in Fallout 1?
Answer: The original Fallout has only 12 locations to explore. That doesn't mean it's not worth playing– I recommend giving the original a try. However, by comparison, Fallout 2 nearly doubles that number, with 21 unique locations. 
Question: What is Fallout Classic Collection?
Answer: Fallout Classic Collection was offered as a pre-order special for Fallout 76 on PC. The pre-order included Fallout 1, Fallout 2, and Fallout Tactics for free. This was offered as a digital download through Bethesda. 
Question: How Can I Make Fallout 2 Easier?
Answer: Fallout 2 can be difficult for new players. For all Fallout games, however, certain strategies will increase your chances of success. Start by familiarizing yourself with official game manuals and guides. Make allies quickly and talk with others to see if you can benefit. Be resourceful with collecting items. Searching your locations for things you can use is key to optimizing your Fallout gameplay. Don't try to challenge others before you are ready. Investing in first aid through doctor's skills is also helpful. 
Question: How do I Heal in Fallout?
Answer: Doctor's skills can be used to replenish health points three times in 24 hours. Sleeping is one of the most effective methods in Fallout 76, but not quick. Stimpacks are your best bet, as they can be consumed during combat or as you're running away. In Fallout 4, they can be made at the chemistry station. In New Vegas, stimpaks can be bought from the Sierra Madre vending machine. 
Question: Does Fallout Have a Time Limit?
Answer: Fallout 1 has a time limit of 500 days to complete the main narrative. This isn't too challenging once you understand the basics of the game, but it may be daunting for new players. 
Final Thoughts
Fallout is a long-running RPG series. Rich narratives, unique combat, immersive locations, and compelling backdrops are a few reasons why people continue to play. While there are unknowns– if there will be a Fallout 5, for instance– for now, there's still much to explore for newer players. Hopefully, more content will come for the Fallout series, and with it, even more, great merch. 
Final Buying Recommendations: Target Fallout Merch
Target's collection of Fallout merch is all casual apparel for men, and some for boys. Hoodies, graphic t-shirts, and slouchy sweatpants make this a comfy collection. The versatile styles are not especially unique, but they're useful and all reasonably priced. There are clothing items with Fallout logos, as well as for Fallout 4 and Fallout 76. Shop All Target Fallout Merch Here.
Fallout Helmet White Short Sleeve T-Shirt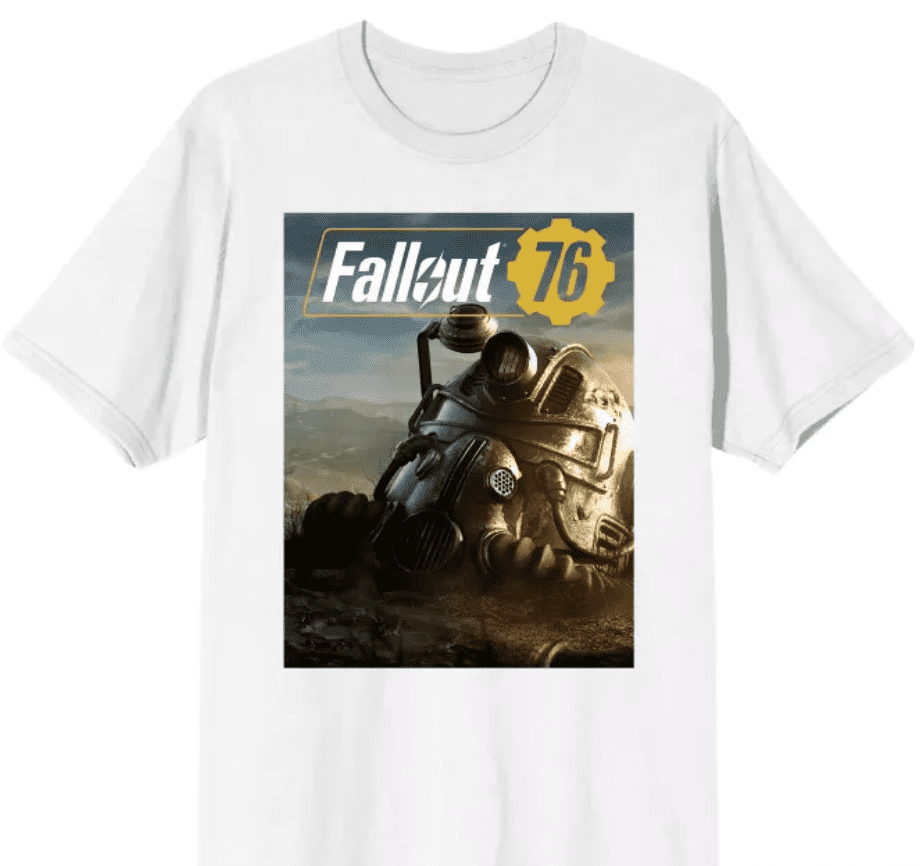 This white t-shirt features a 3D print design based upon Fallout 76. It's officially licensed and made out of 100 Percent cotton. It features a crew neck and a comfortable fit for a useful and collectible shirt. Buy Here. 
Pros
Fallout 76 Official Shirt

3D Printing

Comfy Cotton
Cons
Not Pre-Shrunk

No Ratings
Ken Kaneki Ghoul Form Heather Gray Men's Hoodie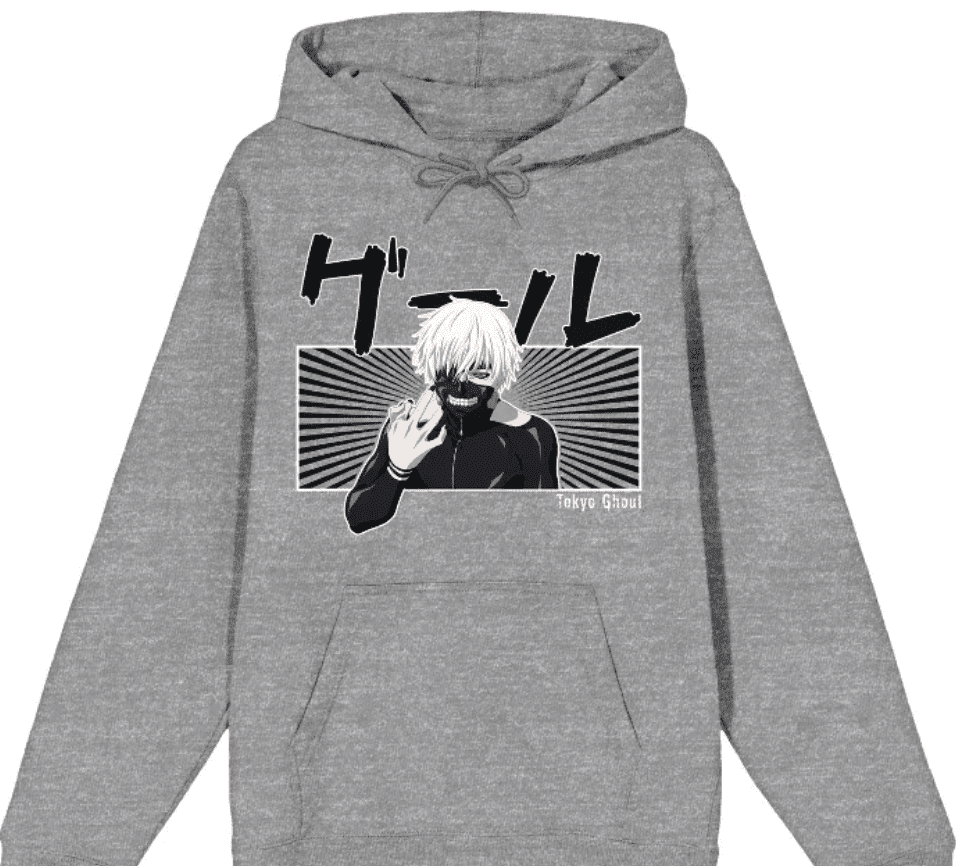 This Fallout-inspired hoodie is great for lounging or gaming. It features bold printed designs and an adjustable hood. The officially licensed hoodie is made with a blend of cotton and polyester. It's lightweight and comfortable, with an easy fit and easy care. Buy Here. 
Pros
Official Fallout Hoodie

High-Quality Print

Comfy Polyester and Cotton Blend
Cons
Not Pre-Shrunk

Only in Gray 
For more gaming-related merch guides, check the links below: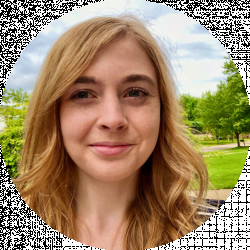 Latest posts by Erin Jamieson
(see all)