When I think about the early days of YouTube and YouTube gaming, one thing stands out: Minecraft content. Gaming channels that centered themselves around this game were the biggest things on the platform for many years, pulling in millions of views with seemingly little effort. 
Some channels that specialized in this content have slightly fallen away as the age demographic who loved these videos have subsequently grown up and flown the metaphorical nest.
However, some creators, like the man we are here to talk about today, DanTDM, managed to ride this Minecraft wave and transform his content throughout the years. This helped build his audience and keep his original cohort interested in his videos. 
I started watching DanTDM back in the day when he was simply known as The Diamond Minecraft. This simpler time saw Dan playing Minecraft continuously, producing content on this game at a rate that was, looking back, insane. This content was always fun and diverse, filled with new mods or roleplaying scenarios to keep everything interesting and just slightly out of the box, separating him from all other Minecraft content creators at the time.
So, with all this being said, why don't we get right into the good stuff and take a look at some of the best pieces of official merchandise Dan currently has for sale on his very own merch site, including some of my favorite pieces? Let's go!
Dan's Clothing Brand and Style
As you will probably see from the following list of top-tier items, Dan has ensured that his own sense of style has permeated his clothing brand, ensuring that the entire store has a uniform, minimalist style that is very in keeping with the general style trends of today. 
Dan has also taken the core concepts of many high-end fashion brands, releasing drops throughout the year according to seasonal changes. As I write this, he recently dropped his Autumn and Winter collection, filled with hoodies and long t-shirts in dark and tan colors, perfect for the colder months.
My Favorite Pieces
Selection Criteria
There are few things worse in this world than an article that wastes your time. Therefore, I decided that everything I included in this list must adhere to a series of rules to ensure that you get to see only the best pieces of merch Dan currently has for sale. So, here are the selection criteria every piece of merch on this list has been subjected to.
Everything on this list must be an officially licensed piece of DanTDM merch, regardless of the seller.
Each item on this list must be perfect for the typical DanTDM fan, regardless of age or gender.
All of the merchandise on this list must be still currently for sale in Dan's official store.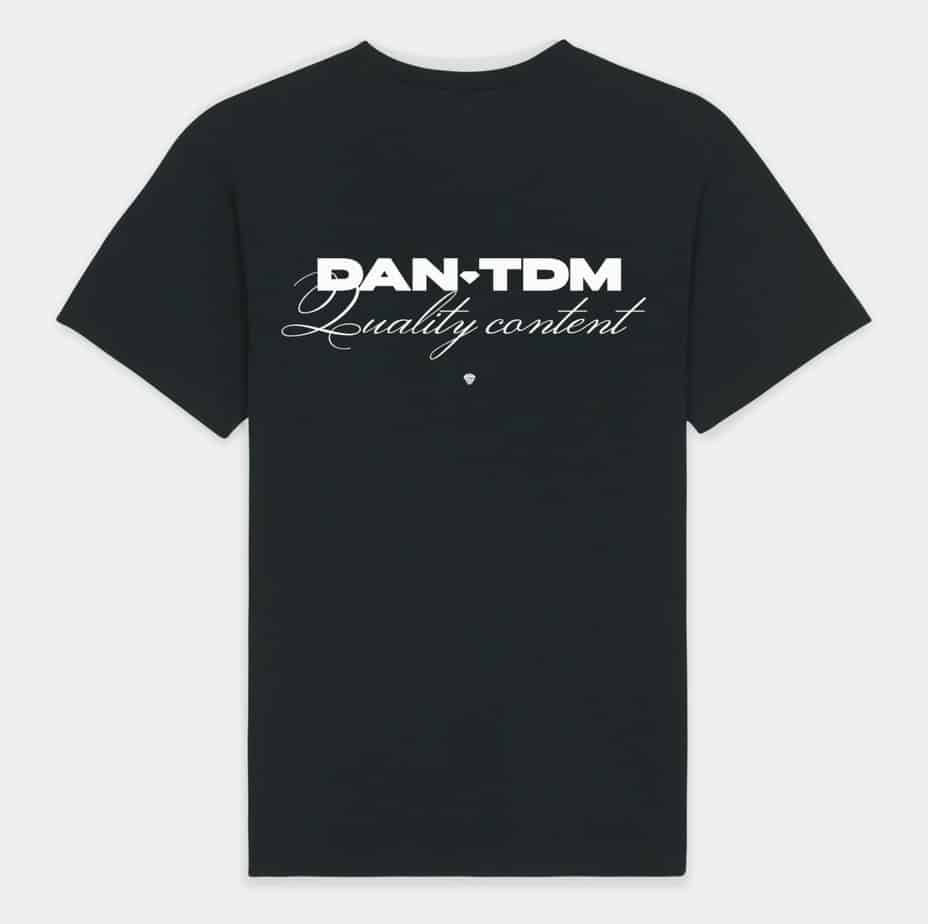 This black t-shirt is easily one of the most unique and cool pieces currently for sale on Dan's merchandise website. The front of the piece features no other style cues except for a little italicized '#TEAMTDM' text logo. 
This logo is white, which makes it stand out so well against the black background of the top. However, the back of this t-shirt is where the real design can be found. The DanTDM logo, complete with his signature diamond logo and a 'Quality Content' slogan just below it, all in a handwritten font. 
What I like most about this t-shirt is all the little touches of quality strewn about the t-shirt. The collar has a 1×1 ribbed neck, while the sleeves are both set-in and double-stitched to ensure premium comfort and durability. 
Outside of all this, the tee is made of 100% ring-spun cotton and is available in sizes ranging from kids 7-8 and XXL. 
Pros
The tiny logo on the front is peak minimalism, lending the piece a feeling of understated style.

Like most of Dan's merch, this tee is created with only the best materials, featuring no synthetic products.

You can get this tee in sizes ranging from 7-8 years, all the way to XXL.
Cons
You can only get this t-shirt in black with white text, limiting the number of outfits you can wear it with.

The cursive text on the back is not really in keeping with the overall minimalist design of the piece.

This t-shirt will cost you nearly $25, quite a lot for a simple t-shirt.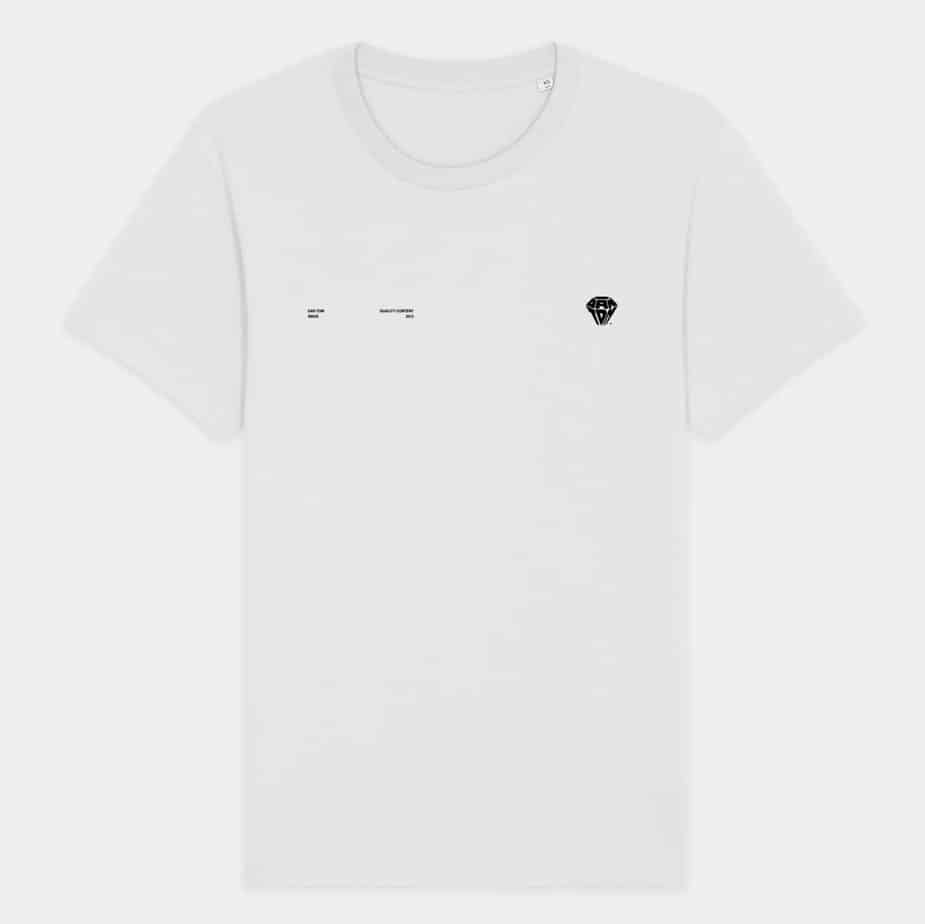 This tee features a slight throwback for Dan's older fans who have been with him from the beginning, featuring the classic 'The Diamond Minecraft' logo in blue cursive across the back.
The front of this tee has small pieces of black text strewn across the chest, stating 'DanTDM Quality Content Since 2012.' The front of the tee is then finished with the classic DanTDM diamond logo. 
Once again, this tee has a 1×1 ribbed neck collar and set-in sleeves. The material used for the tee is also perfect for everyday use, featuring 1-00% ring-spun cotton in a medium fit, ensuring comfort without any horrible boxing. 
Pros
The placement of the text on this t-shirt is very stylish and different from the rest of Dan's collection. 

Once again, this t-shirt is available in sizes that will fit both children and older fans of the content creator.

The blue text on the back stands out against the white background of the tee and the other, more understated, pieces of black text.
Cons
Dan likes to keep his options limited in terms of color choices. Therefore, this tee is only available in one color configuration – white with black and blue text.

This tee is selling out very quickly, with several of the more popular sizes currently running low in stock.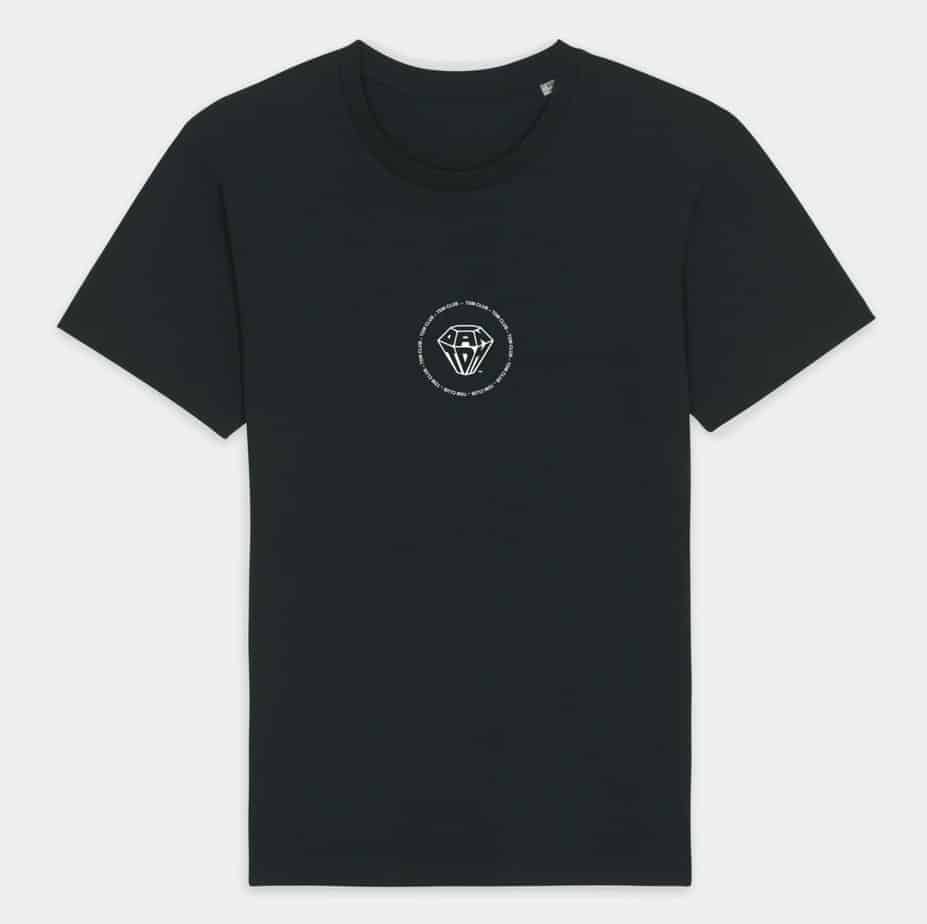 This simple black tee has all the style and class that I have begun to expect from all of Dan's merch. In keeping with modern trends in fashion, this tee features the DanTDM diamond logo in the center of the chest, with 'TDM CLUB' encircling the piece. There are no other points of style on the front, keeping to the minimalist style. 
The back, however, is a different story. The black color of the tee is contrasted with a massive white rendition of that same diamond logo you see on the front, enlarged to stand out in the crowd.
Once again, this item comes in sizes ranging from 7-8 years and XXL. This, combined with the medium fit of the tee, ensures that any fan of Dan can get this top in a flattering fit. Personally, I really enjoy the central logo design of this tee, as many other designer brands have begun taking this approach with their tees recently.
Pros
The choice to place Dan's logo in the center of this piece was a very good one. Not only is it very stylish and common in the fashion world today, but it also helps differentiate the tee from others currently available in his store.

This tee is made from 100% cotton and is, therefore, very comfortable and breathable, ensuring that your skin will not be irritated.

The bottom of the sleeves and t-shirt are double-stitched to ensure durability.
Cons
This tee has a rather large white diamond logo on the back which really stands out and can be a bit much for the average understated t-shirt wearer.

You can only get this t-shirt in black with white writing.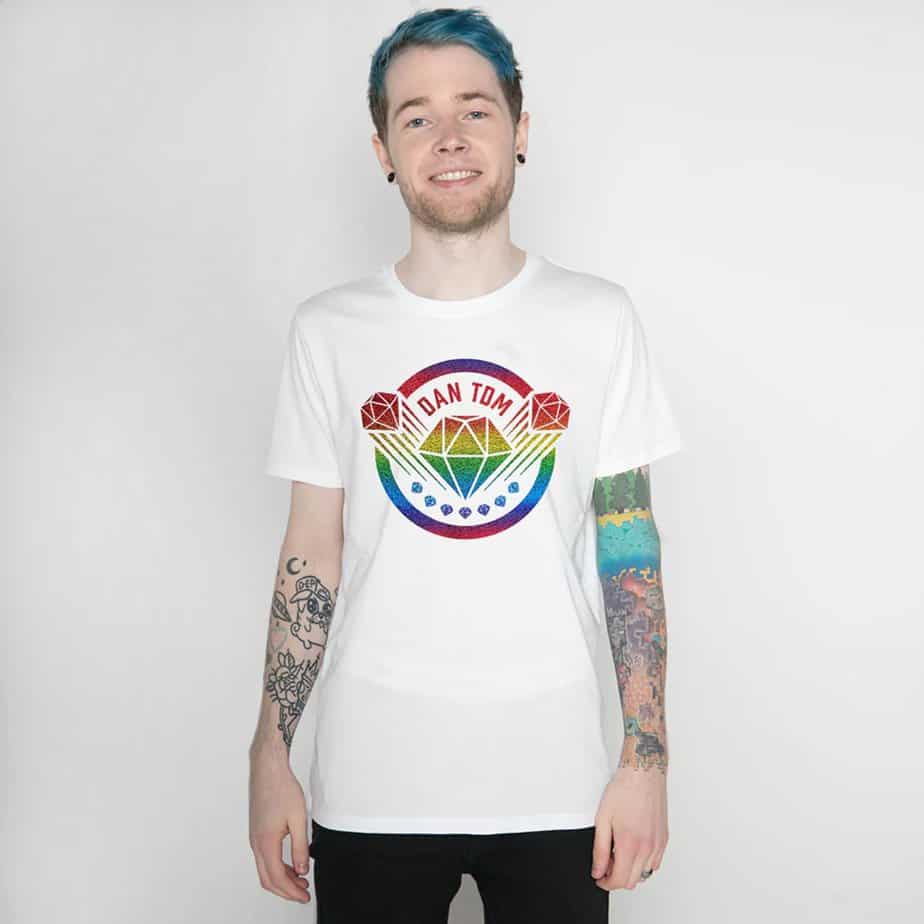 The best thing about the DanTDM logo collection is the vibrant, contrasting colors that run throughout it. This tee is no different; featuring the full Diamond Minecraft-inspired logo with the DanTDM text, this tee is perfect for any mega fan of Dan who wants to stand out in the crowd. 
Of course, due to the rainbow coloring of this tee, it displays your support for something much bigger than a simple Minecraft content creator. This tee will help you show your support and acceptance of the LGBTQIA community while also looking stylish. Two very important birds with one stone.
This tee is also excellent value for money when you consider the amount of detail that goes into each one of Dan's pieces of clothing, costing only $12 for a 100% ring-spun cotton tee. 
If you want to get your hands on this piece or any of the logo collection, you will have to act fast as it is currently nearing the end of its life cycle, with only a few sizes remaining across the entire range.
Pros
This t-shirt is very good value for money, costing roughly $12. This makes this tee the best-priced item on this list. 

The rainbow color scheme of this tee allows the average DanTDM fan to express their support for the LGBTQIA community.

Purchasing this tee allows the customer to buy a DanTDM logo drawstring bag for half price. 
Cons
Some of the sizes for this tee are already sold out, with only the XL sizes currently still on sale.

This is the end of a run sale for this tee. Therefore, after it is sold out, it will not be re-stocked.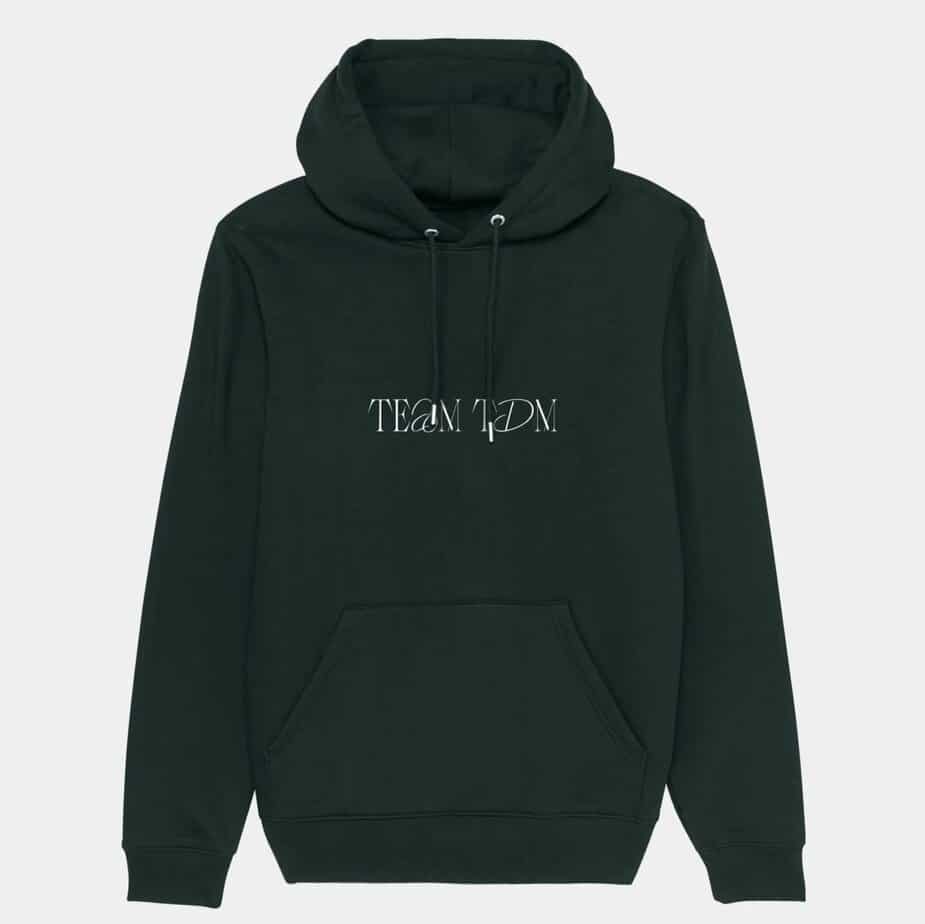 As you might have noticed by now, Dan is a big fan of dark garments teamed with white text to make his designs really stand out. This hoodie is no different. Featuring a cursive print of 'Team TDM' written across the front and The Diamond Minecraft logo written across the back, this hoodie is both understated and to the point, featuring no pointless style cues or touches that would overshadow the simplicity of the hoodie.
I love how Dan makes his clothing, keeping everything for sale within a narrow style type. This style is summed up perfectly in this hoodie as he uses great, premium materials to produce a hoodie completely uncluttered like other popular YouTuber merchandise who seemingly use their clothing march as free advertising. 
This hoodie is made out of 85% brushed cotton and 15% polyester. The cotton used in this piece is ring-spun like all other DanTDM clothing items; however, this piece also has tabbed drawstrings and a front pouch for added comfort and usability.
This hoodie has only recently dropped on Dan's store; however, you can expect it to sell out quickly, especially in the more popular sizes. The item will cost you less than $40, which, in my opinion, is a real steal for a premium hoodie at the moment.
Pros
This hoodie is designed to keep you warm during the autumn/winter months as it is made with 85% ring-spun cotton and 15% recycled polyester. Weighing 280g in total.

This hoodie can be bought in sizes ranging from 7-8 years and XXL.
Cons
This hoodie is only available in black, which I think might be a little bit too much for such a large garment. However, that is only my opinion. 

The logos on the front and back of the piece are quite big and very hard to miss, not very in keeping with the minimalist style of the autumn/winter drop.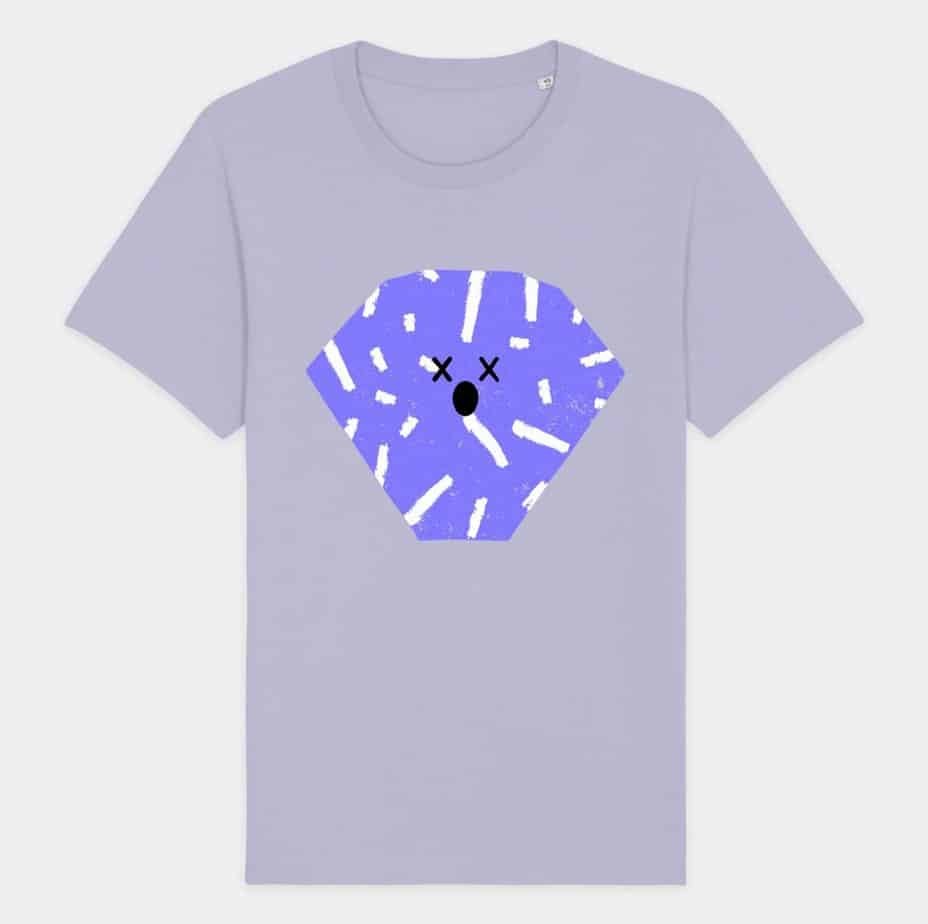 This tee is perfect for fans of DanTDM who also love a bit of comedy in their clothing. This tee features a blue diamond on the front, complete with a surprising little face for added cute points. 
While this tee is only available in Serene blue, you can still count on Dan's signature level of quality running through the piece. This tee is perfect for any scenario or activity, complete with a 1×1 ribbed neck collar, double-stitched sleeve, and bottom hems.
Made out of 100% organic, ring-spun cotton, this tee is available in sizes ranging from 7-8 years and XXL.  
Pros
This tee, unlike all others in this collection, is available in a unique, serene blue color.

The graphic on the front of the tee is also quite different from the general DanTDM collection, ensuring that you stand out from the crowd.
Cons
In what is a repeating issue for Dan's merchandise line, this tee is only available in one color.

Apart from the front diamond design, the tee is completely devoid of any other design touches, appearing slightly less premium in general.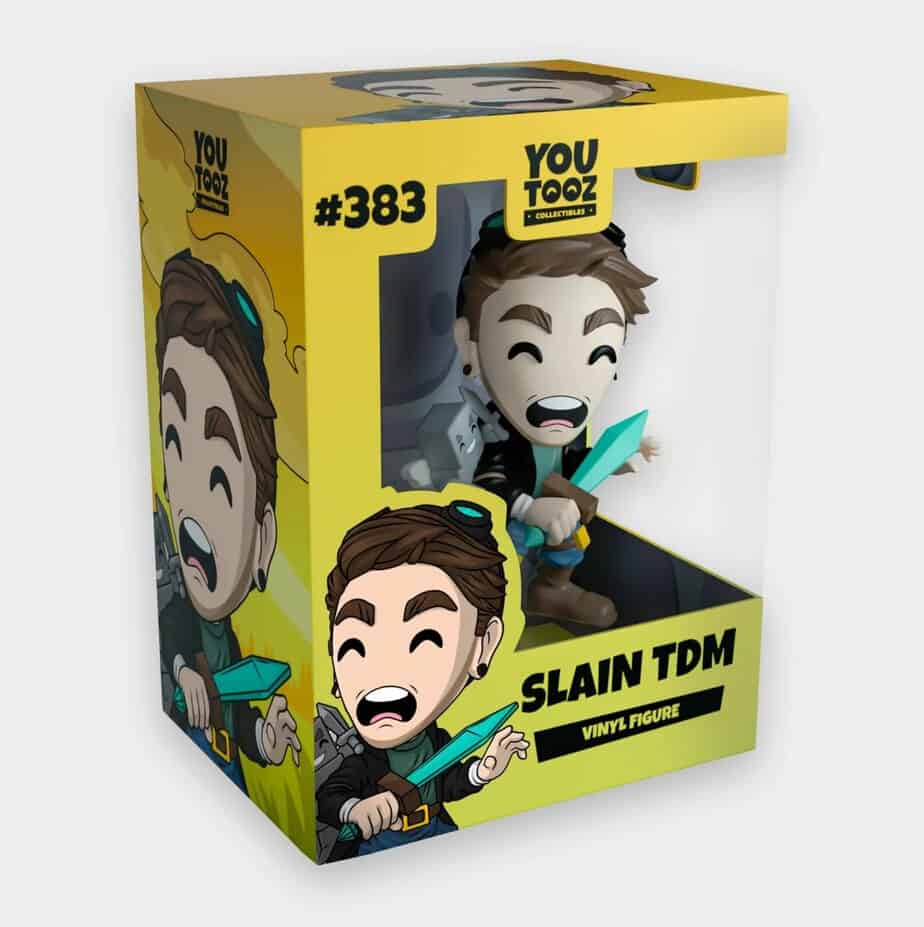 If you are a fan of DanTDM, you are most likely a big fan of gaming and gaming culture in general. Therefore, I would hazard to guess that you either already know what Youtooz are or already have a couple. Regardless, it would seem that Dan has been given the honor of getting his very own Youtooz figure, depicting the YouTuber as a mixture between his IRL persona and in-game one. 
This is the second DanTDM Youtooz figure that the company has produced; however, the first run of these figures sold out so quickly that nobody can easily get their hands on them anymore. I suppose that's a good reason as any to produce a second figure.
According to Youtooz, this figurine was designed to capture the final moments of Dan's famous Minecraft survival series, depicting the YouTuber with a Minecraft sword, medieval clothing, and a totem of undying. This figure stands 5" tall and is completely in keeping with the standard Youtooz art style that collectors have grown to love over the years. 
This figurine will cost you slightly over $30, which, I would say, is very good value for money as it is also a part of a desirable collectibles range that will easily sell out in no time.
Pros
As this figure is from Youtooz, the buyer has the ability to add this DanTDM figurine to their overall collection.

The artwork and attention to detail shown in this figure are astounding and a real feast for the eyes.

The figurine comes with plenty of touches that only the biggest fan of Dan's Minecraft series will fully understand.
Cons
This is the second Youtooz figure of Dan, and therefore, you may feel like buying this one is slightly pointless, considering the first one is no longer on sale.

This figure will cost you over $30, which is slightly out of the price range for some of DanTDM's subscribers.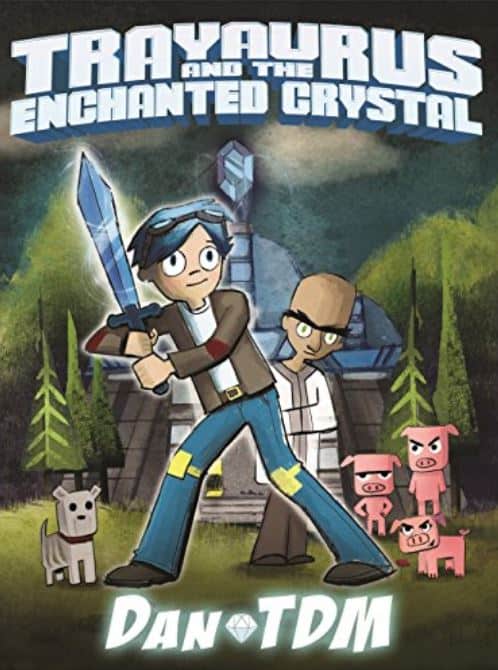 If you are a fan of Dan's YouTube Minecraft series, then this book is definitely for you. In this 192-page book, Dan brings his fan-favorite characters, Trayaurus and Grim, to life. In this book, our characters race against time to save the entire Minecraft universe and humanity from Denton (another favorite), the evil antagonist of this novel. 
This book has been out for some time. However, it is still only available in either hardback or kindle edition. This means that to get a physical copy, you will have to pay over $12, a considerable sum for a book published more than six years ago. 
Pros
This book is perfect for those younger fans of Dan and his Minecraft adventures, complete with language that will appeal to them and be easily understood.

This book features all of the most popular characters from Dan's long-running Minecraft series that helped slingshot him into popularity. 
Cons
This book has been out for a couple of years now, but it will still cost you roughly $13, much more than I would expect for a book of this age.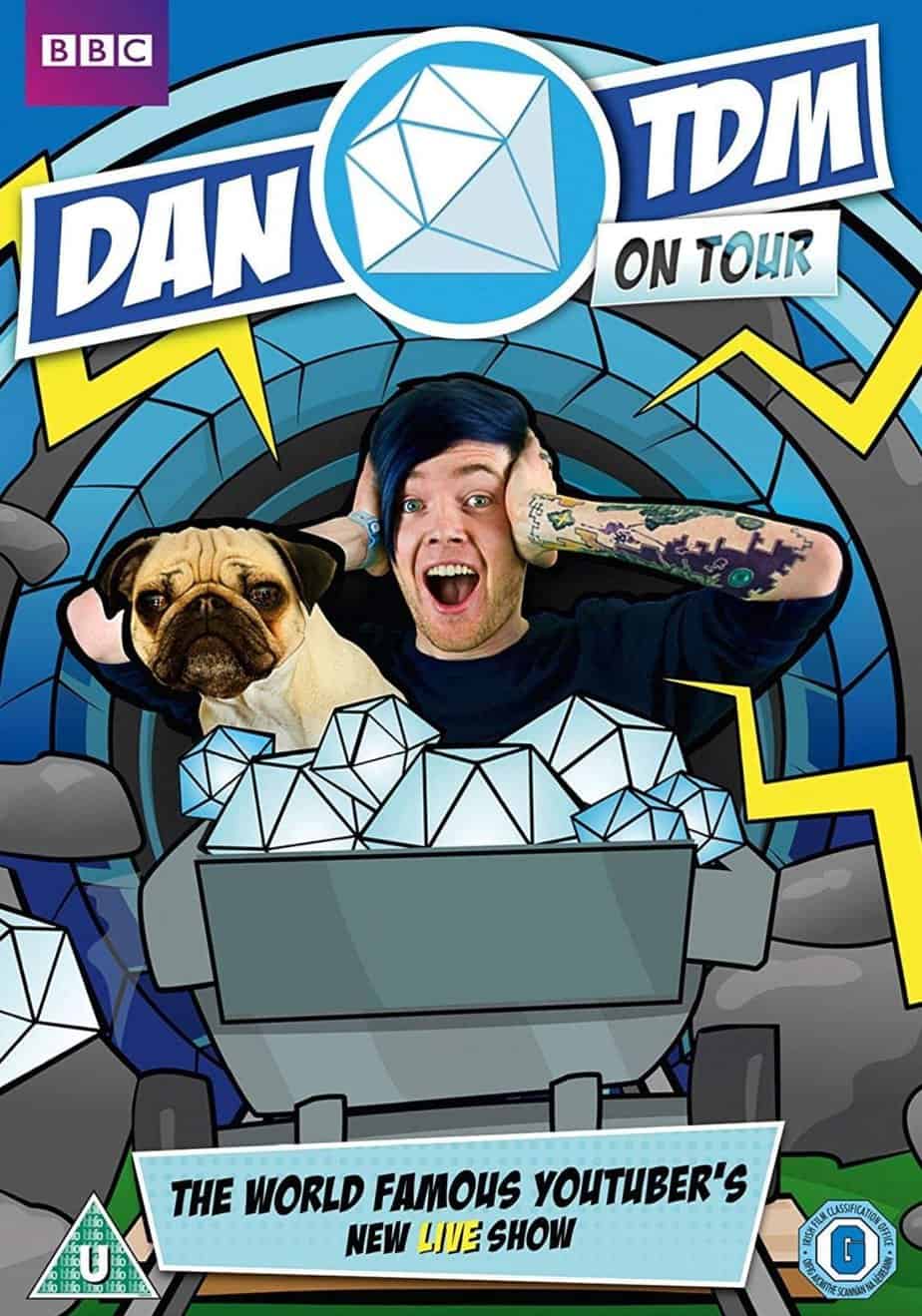 One of the best things about being a fan of Dan is that he has been so popular for so long that he has embarked on a lot of adventures, producing numerous pieces of merch, books, and even a tour.
This DVD was filmed during Dan's tour show that took place over the summer of 2017 and was taped in the Eventim Apollo Hammersmith. Dan brings all of his fan favorites to his live show in this show, including the pugs, Trayaurus, Craig the Mailman, and loads of others. 
This DVD also comes with a range of extras, including a mini-documentary detailing the shows creation and the rehearsals, a tour scrapbook, the making of the song 'Have we passed the test?', and the creation of the Dan Vs. Evil Dan fight sequence.
As this DVD has been out for some time now, you can get it pretty cheap from places such as Amazon.
Pros
This DVD has plenty of extras for those who have already had the chance to see the tour during its run. This means that no matter what, you will get some unseen content.

The run time of the tour recording itself is over 1 hour and 28 minutes, not including the additional video content.

This DVD will only cost you $3, an absolute steal when you see how much content you get for your money.

This item is available on Amazon Prime; therefore, delivery is free for those with a Prime subscription. 
Cons
This tour took place back in 2017. Therefore, Dan and his content have changed dramatically since then, and some of Dan's newer subscribers will be unaware of most of the references. 
Frequently Asked Questions
Question: Why does Dan no longer upload on MoreTDM?
Answer: Dan originally started this channel to upload vlogs and other similar pieces of real-life content. However, he decided to cancel this project recently after he announced that he no longer enjoyed vlogging or this style of content, therefore abandoning this channel.
Question: When did DanTDM release his book?
Answer: Dan released his book, DanTDM: Trayaurys and the Enchanted Crystal, back in October of 2016, but it remains on sale today.
Question: Is DanTDM okay for kids?
Answer: Throughout his content-making career, Dan has maintained a kid-friendly channel, free of anything a typical parent would be concerned about.
So, there you have it, a detailed guide to some of the best pieces of merch currently on sale at the DanTDM merchandise store. This YouTuber has been making merchandise alongside his videos for many years now, producing excellent videos and pieces of clothing along the way. 
I hope you really enjoyed this guide and found something that will suit your DanTDM merch needs. Regardless, I hope to see you again soon, and I wish you good luck and happy shopping.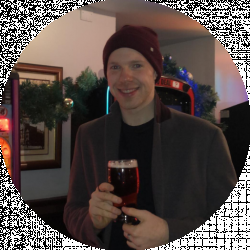 Latest posts by James Gibson
(see all)