Have you ever wanted to take your Harry Potter love to the next level, but you weren't sure how? Aside from the wand and the mark on his forehead, Harry Potter is also known for his spectacles. When you see those round-shaped glasses, you can't help but think of the boy who lived. So, I'm here to show you the best Harry Potter-inspired glasses in 2022. Aparecium!
Bottom Line Upfront
At first impression, I may look like a Slytherin. And, by golly, I want to be so bad. But… I'm a Gryffindor. That's why I'd totally pick the Gryffindor Glasses with blue light lenses if I were to grab any one of these.
Top Picks
What Type of Glasses Does Harry Potter Wear?
Harry Potter's glasses are a sensation by now. The little wizard wears spectacles similar to those worn by his father, James.
Some fun facts about Harry's glasses:
The movie showcases a spell called "Oculus Reparo" to fix broken glasses.
Harry's glasses were designed by William Luff.
For safety reasons, film production took Harry's glasses off the screen and replaced them with black rims and lenses.
What to Consider in a Good Pair of Glasses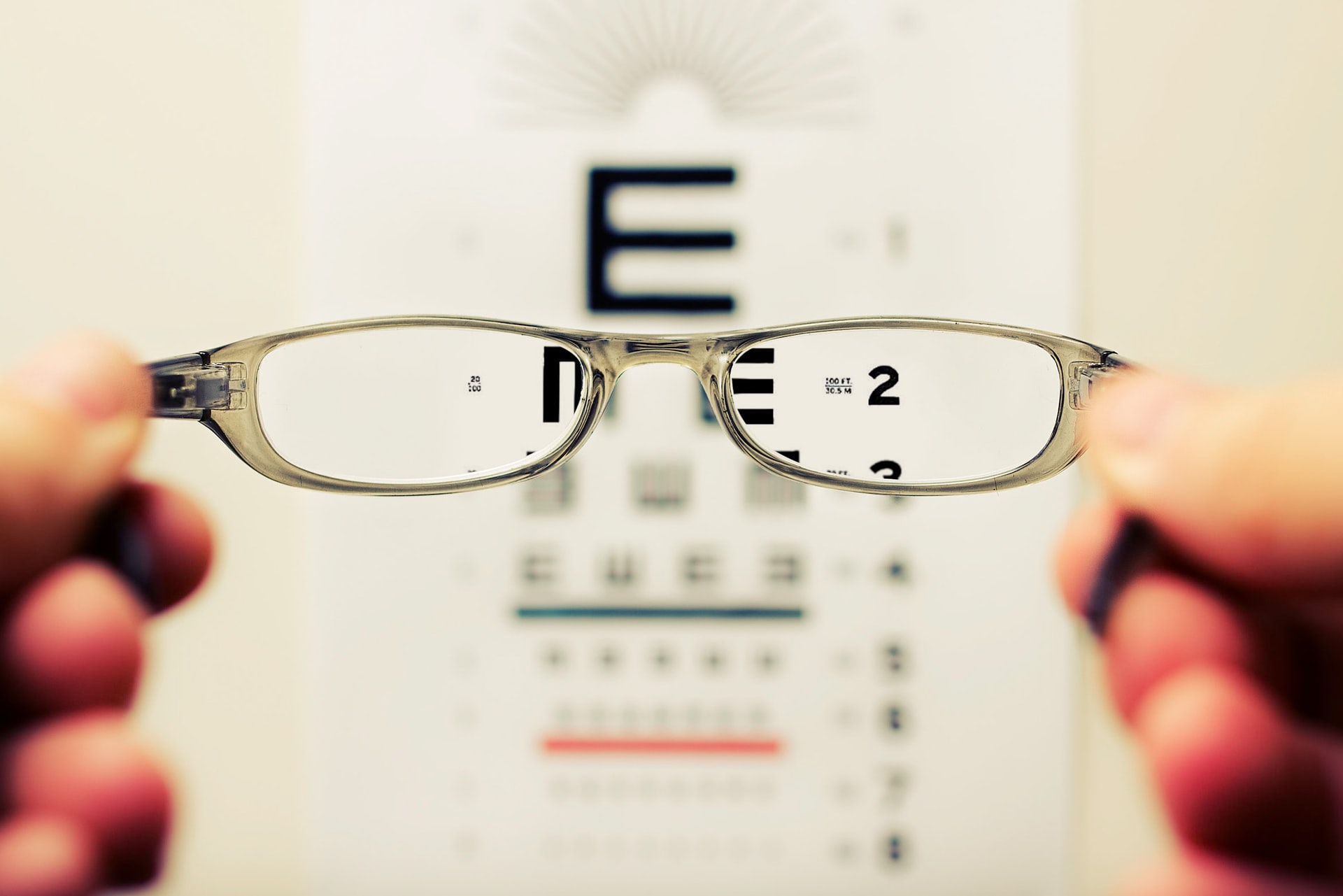 Prescription
When purchasing eyeglasses, it is essential to have a current prescription. This can create headaches and long-term vision problems if the correct lenses are not used.
Lens Material
Choose a lens material that's right for you now. There are four main considerations when selecting eyeglass lenses: aesthetics, safety, durability, and vision. A wide range of materials is available in online and offline stores, from polycarbonate to glass.
Lens Coating
Choose from a variety of lens coatings that will increase the value and durability of your glasses. Scratch-resistant coatings give your glasses an extra layer of protection against falls or harsh handling damage.
Lenses with anti-reflective coatings have less glare and haloes at night, as well as fewer distracting reflections. Additional options include water- and dust-repellent, smudge-resistant, UV-protective, and blue-tech coatings.
Frame
To complete the look, you'll need to select a pair of eyeglass frames. Live in a warm or humid area? The nose pads on metal frames may cause an allergic reaction.
Despite their low weight, plastic frames are extremely robust and can only be found in rimmed forms. These frames are ideal for children, as they can withstand a lot of abuse.
Fit
After you've picked out a frame, make sure it fits properly. The appropriate pair of eyeglasses is just as vital as the right lenses for excellent vision. These glasses must not pinch your ears and nose or slip down your nose. Comfort is more crucial than the frame's look. You don't have to worry about the pressure on your ears and nose bridge if you use lightweight frames.
Choose a face shape and size that complements your features and facial width. You should choose eyeglasses that suit your style, whether it's sporty, professional, or sophisticated.
A wide field of view from all angles is important while trying on eyeglasses, as is not having to move your eyes or head to see through the lenses.
Features of the Hogwarts Houses
Hufflepuff
In Hufflepuff, you'll find students who are trustworthy and dedicated. Hufflepuff has produced the fewest Dark wizards and witches of any of the houses. The badger is the house emblem, and its colors are yellow and black. That means that black sunglasses with yellow details and rims are perfect for a Hufflepuff.
Hufflepuffs are widely believed to be the least intelligent students at Hogwarts, but this is not the case. Because they are the quietest house, Hufflepuffs don't feel the need to brag about their accomplishments like the other houses do.
To be in this house, we can assume you're a hard-working person who always puts in the effort and is the best friend, as well as someone who understands that it's the taking part that counts.
Slytherin
There is a bad reputation attached to the Slytherin house. Even though Slytherin is home to many dark wizards and witches, not everyone who belongs to this house is evil.
It's safe to assume that if you're in this house, you're driven, shrewd, and maybe on the path to greatness. You're probably someone who is always one step ahead, has a dark sense of humor, is concerned about maintaining a good reputation, is concerned about how you look and does not allow others to see your vulnerable side.
The house colors for Slytherin are emerald green and silver. If you need a sweet pair of glasses to match your Slytherin personality, look for rims in these two colors. A cool pair of sunglasses to give you a darker and more serious look would fit amazingly.
Gryffindor
Gryffindor is home to the most courageous members of the student body. There is a common room on the top floor of Gryffindor Tower, and Professor Minerva McGonagall serves as Head of House.
If you were placed here by the Sorting Hat, you would have shown determination and bravery. In the wizarding world, this house was home to a few notables, including Dumbledore and Harry himself.
Using scarlet and gold, the lion banners represent Gryffindor's bold character. To complete the Gryffindor crest, the wizard's hat replaces the traditional crown on top of curling leaves and a knight's helm. A roaring golden lion leads the way.
That means that as far as glasses go, you want to go with something brave, perhaps with engravings on a red or golden rim.
Ravenclaw
Ravenclaw is the place to look for the most intelligent students. Headed by Professor Filius Flitwick and protected by an enchanted doorknocker, the common room of Ravenclaw is all the way at the top of Ravenclaw Tower.
You would only be placed in this house by the Sorting Hat if your personality displayed exceptional intelligence, wit, and a readiness to learn. Ravenclaws have a reputation for eccentricity and have produced many of wizarding history's greatest thinkers and doers.
In terms of glasses, you could go with something ombre, keeping in mind the colors of the Ravenclaw banner and bronze and blue.
The Best Harry Potter Inspired Glasses
I chose these based on their quality, popularity, affordability, and likeness to the Harry Potter look.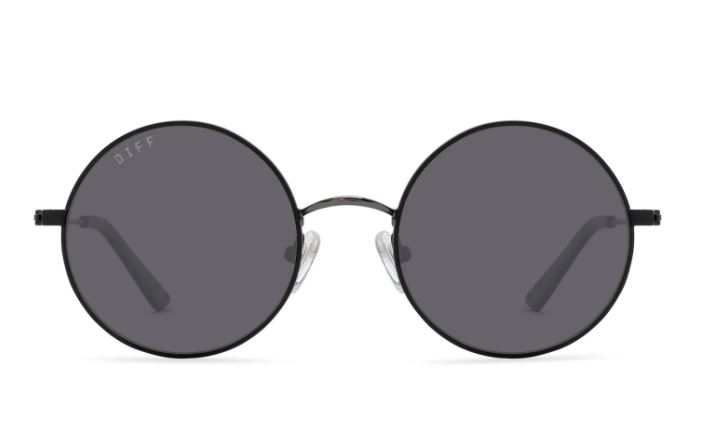 Best Overall
I can just picture myself now. The summer sun is high in the sky, I'm sitting in the backyard with Chamber of Secrets open in my lap. And I'm wearing these babies. If you want to step into the summer wearing the sunglasses of the world's most talented wizard, these shades are phenomenal.
Price Range: $50 – $100
Materials: stainless steel frame, polymer lenses
Size: 51 – 20 – 140
They are unisex glasses that measure 51 – 20 – 140 and come with a sturdy stainless-steel frame. The lens is made from premium scratch-resistant polymer, which suggests these babies can withstand some serious wear and tear.
Pros
Quality stainless steel frame
Scratch-resistant lenses.
Trifold case included.
Cons
Might be too expensive to get for your kids.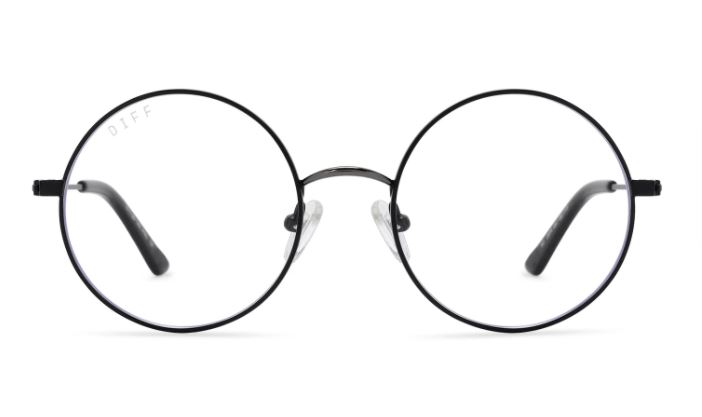 Best HP Glasses for Blue Light
I swear by the blue light lenses. I, unfortunately, sit in front of a screen all day and since I switched to blue light glasses, I've noticed a major reduction in eye strain.
Price Range: $50 – $100
Materials: stainless steel frame, polymer lenses
Size: 51 – 20 – 140
With a design based on that of Harry Potter, we have these Harry Potter blue light spectacles. Finish lenses, soft nose pads, lightning bolt, and golden snitch insignia on the temple tips round out these classic blue light glasses. They measure 51 – 20 – 140 and are perfect for those who love to adopt the Harry Potter look even while sitting in front of the computer.
Pros
Good for computer use.
Include cleaning cloth and case.
A prescription model is also available.
Cons
No multiple lens options.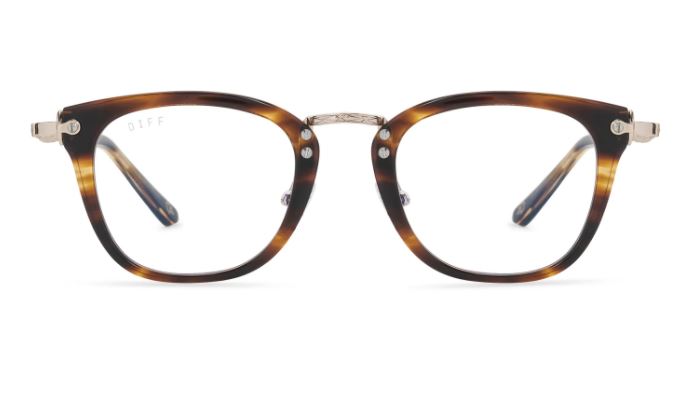 Best Gryffindor Glasses for Blue Light
As much as I want to be a Slytherin, I'm totally a Gryffindor according to every quiz I take. These medium-sized blue light spectacles, designed to resemble Professor McGonagall's wand's temples, are perfect for brave Gryffindors who want to show their house pride. The temple tips feature the house name and symbol.
Price Range: $50 – $100
Materials: stainless steel and acetate frame, polymer lenses
Size: 46 – 23 – 142
The glasses measure 46 – 23 – 142 and come with a frame made from hand-cut acetate and stainless steel. The lenses are made from scratch-resistant polymer.
Pros
Include Gryfindor's symbols.
Made with resistant materials.
Case and cleaning cloth included.
Cons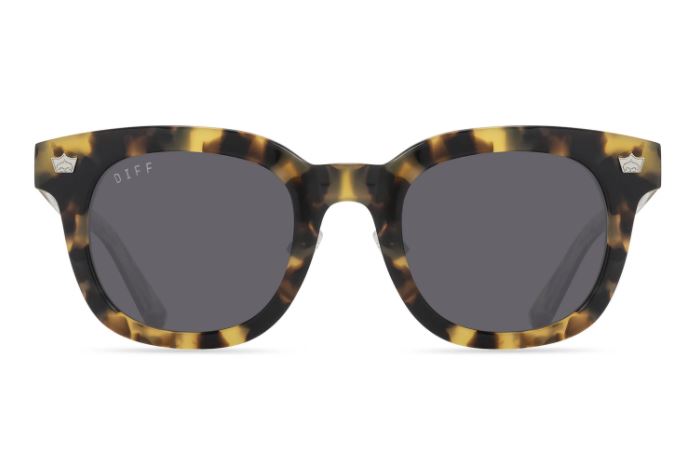 Best Hufflepuff Sunglasses
Calling all Slytherins! Your designated Hufflepuff would love these glasses. I mentioned earlier that yellow and black are the colors of the Hufflepuff house, so here is a nice pair of shades to go with your hard-working personality.
Price Range: $50 – $100
Materials: hand-cut acetate frame, polymer lenses
Size: 47 – 23 – 145
The frame is made from hand-cut acetate and the lenses are made from scratch-resistant polymer. They measure 47 – 23 – 145 and they are also available with prescription lenses.
Pros
Rivet details of the house crest.
Comes with a case and cleaning cloth.
Available as a prescription.
Cons
Only one size is available.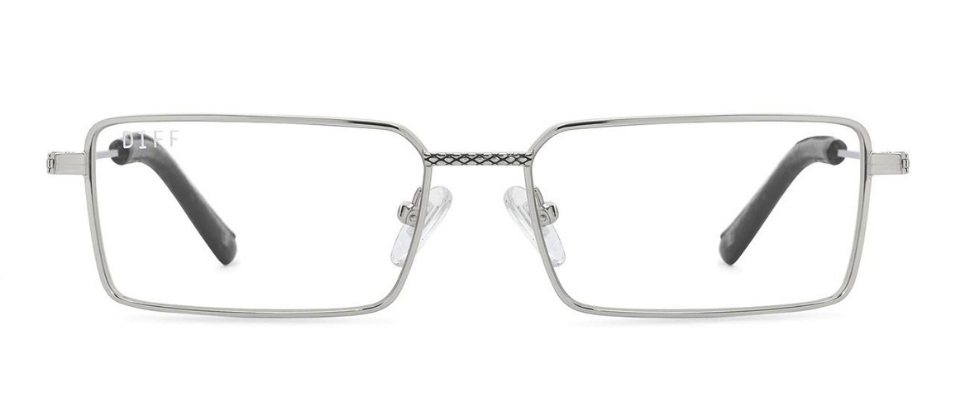 Best Square Glasses
Although I'm a Gryffindor at heart, I'm a Slytherin in appearance, and I want these. For Slytherins who know how to ensnare the senses, I have a gorgeous suggestion for you. These simple glasses are capable of blocking blue light, so you can stay for hours in front of your PC and have less time for being up to no good (I'm joking, but you know what Slytherins are up to).
Price Range: $50 – $100
Materials: stainless steel frame, polymer
Size: 54 – 16 – 140
Some of the specifications for these basic glasses include 54 – 16 – 140 as measurement, stainless steel frames, and snakeskin patterns on the temples and bridge.
Pros
Snakeskin pattern.
Easy to style because of their design.
Available as shades and prescriptions.
Cons
Some argue that design is too basic.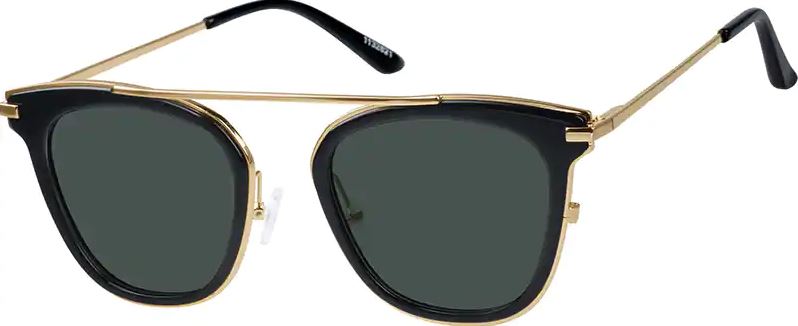 Best Harry Potter Inspired Sunglasses
Show your love and loyalty for Hufflepuff by rocking these gorgeous black shades with a golden frame. Advanced edge technology and high-quality materials are used to create our premium sunglasses, which have a sumptuous appearance and feel.
Price Range: $40 – $50
Materials: mixed
Size: multiple size options
In addition to having more expansive lenses, these square sunglasses have a trendy, bridgeless design with an eye-catching brow bar element.
Pros
Multiple size options.
Available in black and translucent.
Anti-scratch coating.
Cons
No information on materials.

Best for Girls
Stand out as a true Gryffindor representative with these interesting red glasses. I know my daughter would love these! The geometric patterns are both striking and fashionable.
Price Range: $20 – $30
Materials: stainless steel frame, polycarbonate or trivex lenses
Size: multiple size options
In two color options: matte pink with a satin finish, as well as red with a satin finish, this medium-sized frame is finished off with a flat metal rim. The temple arms are a gleaming silver color. Nose pads that can be adjusted for additional comfort.
Pros
Multiple size options.
Multiple lens material options.
Interesting geometric design.
Cons
Not available as readers.

Best for Large Faces
To showcase your wits and wisdom as every true Ravenclaw, check out these classes that feature this blue-to-bronze gradient. With my massive noggin, maybe I should consider these.
Price Range: $20 – $30
Materials: acetate frames
Size: multiple size options
Hand-polished and ultra-thin, these acetate frames are made for all-day wear. These square glasses are also available in a blue/brown striped pattern and a red/brown striped pattern. Comfort is enhanced by the use of spring hinges.
Pros
Multiple frame color options.
Several size options.
Available as readers.
Cons
Some complaints about frames not being adjusted.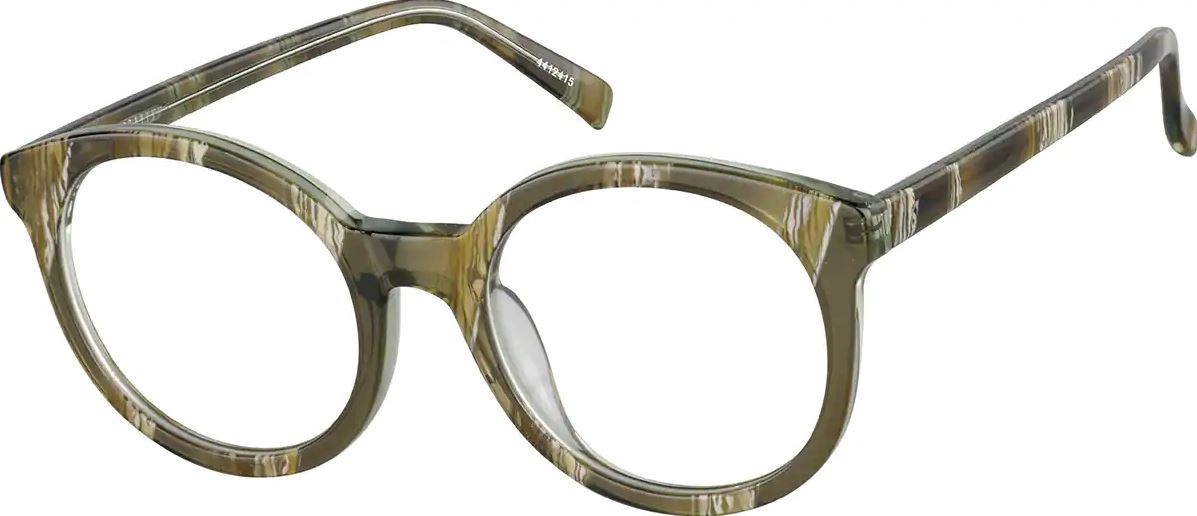 Best Glasses for Oval Faces
The Slytherin house is often frowned upon, but it's a house that stands for ambition and determination. These are traits that could be put to good use. To bring out the best in your Slytherin persona, how about these round glasses with a green frame?
Price Range: $20 – $30
Materials: acetate
Size: multiple size options
These stainless-steel rods integrated into the temple arms of this full-rim acetate design allow for easy adjustment, while the spring hinges provide additional comfort and breakage resistance. Note that the actual pattern on the frame might differ slightly compared to what you see in the picture.
Pros
Available as readers.
Multiple size options.
Sturdy spring hinges.
Cons
A few complaints about sizing.

Best for Guys
Do you love Harry spectacles but would like something bolder and more different than those standard black rims? Retro minimalism is the theme of these spherical glasses.
Price Range: $20 – $30
Materials: stainless steel
Size: multiple size options
The temple arms and rims of the frame's lightweight stainless steel are delicately detailed. There are silicone nose pads and acetate temple tips to keep the wearer comfortable.
Pros
Comfortable nose silicone pads.
Lightweight but sturdy steel frame.
Multiple frame color options.
Cons
The frames feel a bit too narrow.
Harry Potter Cosplay Glasses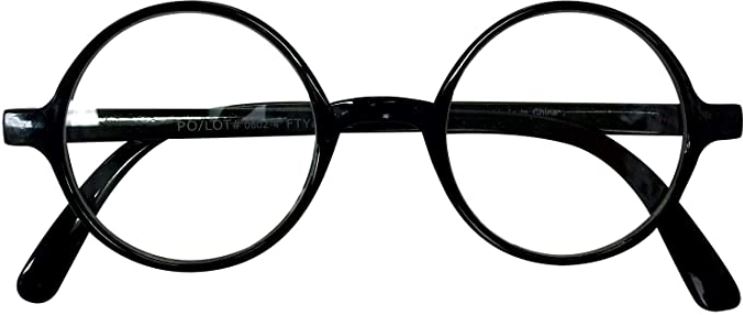 Budget Pick
Calling all cosplayers! These glasses are great for children that made it their mission to be Harry Potter for Halloween this year. The lenses are plastic, which is the pretty obvious choice considering this is a prop.
Price Range: < $10
Materials: plastic
Size: 5-1/2″ in. x 2″ in.
One thing I dislike is that the product page doesn't mention the exact size of the glasses, so you can't tell what age they're appropriate for.
Pros
Pretty sturdy plastic construction.
Design similar to HP's original glasses.
Tested to meet safety standards.
Cons
Size information is not shown on the product page.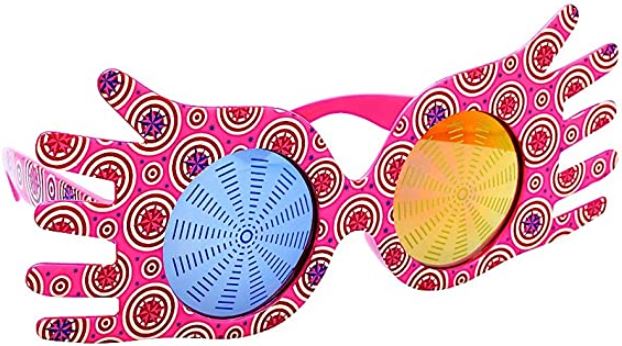 Best Quirky Glasses
Luna is, hands down, one of my fav characters from the series. I might have to grab these just for my collection. Sun-Staches are a great way to add some magic to your outfit. Young witches and wizards will love these wacky shades, which feature an odd sense of charm and quirk.
Price Range: <$10
Materials: plastic
Size: N/A
Their out-of-the-ordinary colors look like something Sybill Trelawney or Luna Lovegood would wear. They also have UV protection and are made with plastic lenses.
Pros
UV protection.
Impact-resistant.
Vivid colors and design.
Cons
No information on size is available.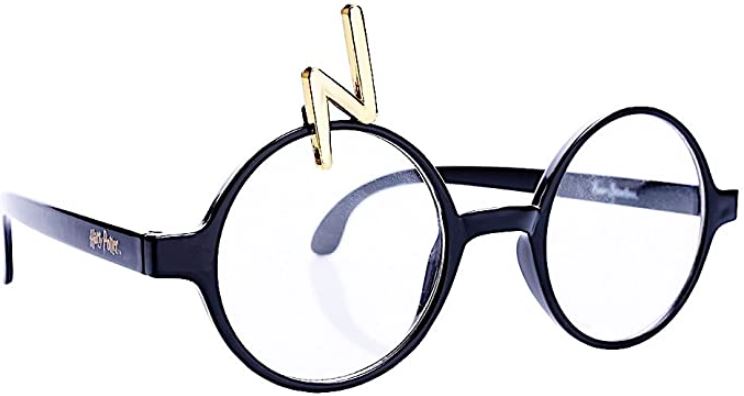 Best for Costume Parties
Are you looking to Confundo someone into thinking you're Harry's doppelganger? Take a look at these muggle-proof Harry Potter Scar Kids Sun-Staches and feel like a real wizard! These sunglasses were featured on Shark Tank and are great for kids.
Price Range: $10 – $20
Materials: plastic
Size: 9 x 1 x 7 inches
Suitable for ages three and up, these glasses are a great plastic prop (most likely, since the materials aren't mentioned on the page) for those looking to copy Harry's spectacles, lighting mark, and all.
Pros
Adorable lightning mark detail.
Featured on Shark Tank.
Pretty resistant.
Cons
The page needs more info on size and materials.
FAQ
Question: Are Harry Potter's Glasses Round or Square?
Answer: Harry Potter uses spectacles, which are round glasses.
Question: Did Harry Potter's Glasses Have Lenses?
Answer: To prevent light reverberation, the production removed the lenses from Harry's glasses before he appeared on the screen.
Question: Are Harry Potter's Glasses Black or Silver?
Answer: Gunmetal is the primary material used in the original Harry Potter-style glasses, which have a black round frame.
Oculus Reparo!
As far as Harry Potter trademarks are concerned, the glasses are surely an item that reminds you of the talented wizard. Glasses might not be something everyone in movies wears but, with the right shape and frame, you can showcase your Hogwarts house by rocking shades, protectors, or readers.
Which one did you end up picking? Are you a closeted Gryffindor like me? Then consider the Gryffindor Glasses with blue light lenses. Want more HP product recs like this? Check out our picks for the best Harry Potter-themed chess sets!
Continue reading:
The Best Harry Potter Blanket Ideas
Best Harry Potter Loungefly Guide
Best Harry Potter Funko Pop Guide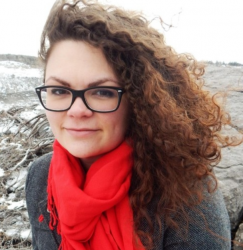 Latest posts by Candace Osmond
(see all)