Are you a Batman fan and a gamer who wants to invest in quality stuff for a better gaming experience? If you combine these two passions of yours, you have to consider buying a Batman gaming chair. There are not a lot of them to choose from, especially if you want a quality novelty gaming chair, so let's dig deep into our best Batman gaming chair guide.
Bottom Line Upfront
I'm what you call a lazy gamer. I usually just sit wherever, mostly in a nest of pillows on the couch. But my son is a big PC gamer and a Youtuber, so I think maybe one of these would be a great birthday gift this year. The Subsonic Batman Chair is a great choice for me.
Top Picks
What Is a Gaming Chair?
As one might deduce from the name, a gaming chair is a type of chair designed to comfort gamers. However, I think that it's important for everyone to know that gaming chairs are not designed exclusively for gamers. They are perfect for anyone who spends more than eight hours sitting behind a desk.
The most important thing to remember about PC gaming and sitting at a computer, in general, is that desks are usually not mobile or adjustable. The chair should be entirely adjustable to ensure that you are as comfortable as possible at that immovable desk. That is exactly what gaming chairs are designed to do.
Suppose you're looking for an office chair that can be adjusted in as many different ways as a gaming chair. In that case, you'll be hard-pressed to find one that can do things like sitting back at a full 165-degree angle, angle the armrests in any direction, or even remove the armrests completely.
Even the lumbar support can be adjusted to fit users' preferences by moving up and down.
Can You Get a Batman Gaming Chair?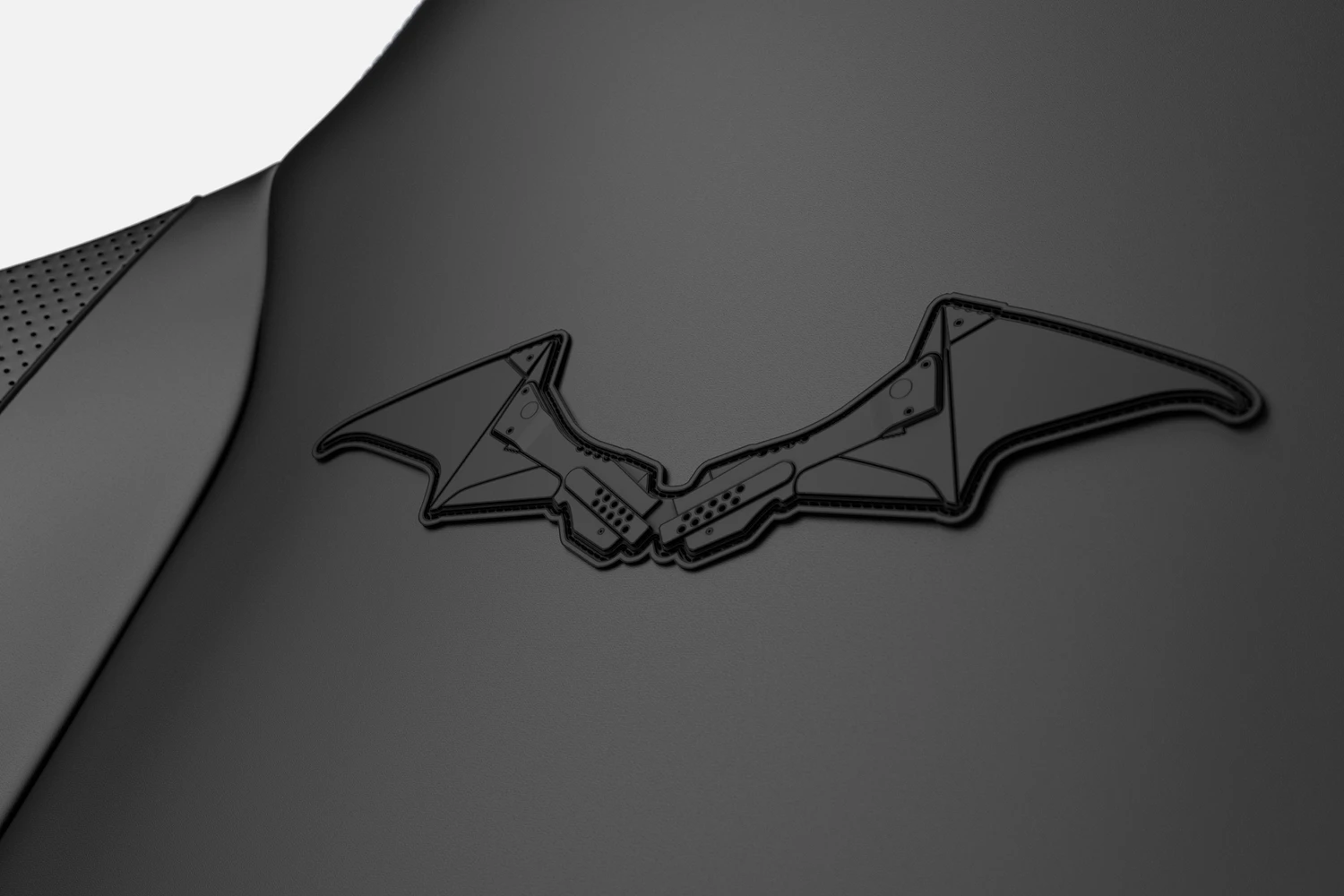 Yes. A few well-known gaming chair manufacturers have released Batman-themed gaming chairs. The chairs are built using the same quality materials that each brand is known for.
The elements that different are design touches (like having the Batman logo) that were added without compromising the quality of the chair.
Gaming Chair vs. Regular Office Chair
If you are not a desk chair connoisseur, gaming and office chairs might be all the same to you. However, some noticeable differences could make one of these categories more suitable for you than the other.
Intended Purpose
When you choose a gaming chair over an office chair, you are investing in a product that can assist in making gaming more comfortable for extended periods. However, even within this product category, there are several types of gaming chairs to choose from (like rockers, racing, and pedestal chairs). Gaming chairs are often designed for recreational purposes.
If you're wavering between these two chairs for office work, it's critical to remember that while gaming chairs are great for comfort, an office chair's ergonomic support and style aid in productivity.
This is performed by simply supporting the user's body for extended periods, removing the need for the user to exert additional effort to support their upper body parts.
As a result of the reduced tension on the body, the user can do more work with fewer breaks, allowing the user to maintain their train of thought throughout the hectic workday. This adjustment may also help with chronic and recurring conditions, such as back pain or carpal tunnel syndrome.
Lumbar Support
The lumbar region of the spine is composed of five vertebrae with a small inward bend that, if not adequately maintained, can cause substantial pain. A chair with a lat-back provides insufficient support for the curved lumbar region of the back.
Considering that office workers spend an average of more than 40 hours a week sitting in an office chair, these chairs must provide enough lumbar support.
Choose an office chair with an integrated, adjustable lumbar support that can be stretched or contracted to meet the user's demands. Alternatively, there are office chairs that include lumbar support pillows that can be adjusted and positioned using one or more elastic bands to get the optimal posture for your back.
Adjustability
In general, the primary function of a gaming chair is to ensure that the gamer is as comfortable and supported while also allowing them to find the optimal position for playing their preferred game.
To accommodate this, gaming chairs are equipped with a wide variety of adjustable components, such as armrests having adjustable height or length.
Office chairs are designed to provide support rather than comfort. As a result, the adjustments that can be made are typically limited to those that can help you improve your posture rather than those that can help you relax.
These chairs do not typically recline, and the armrests are normally set in place. Although it should be noted that office chairs tend to survive longer than gaming chairs because they have fewer customizable elements.
What to Look for in a Good Gaming Chair
Everyone's different, but these key points are important to consider.
Materials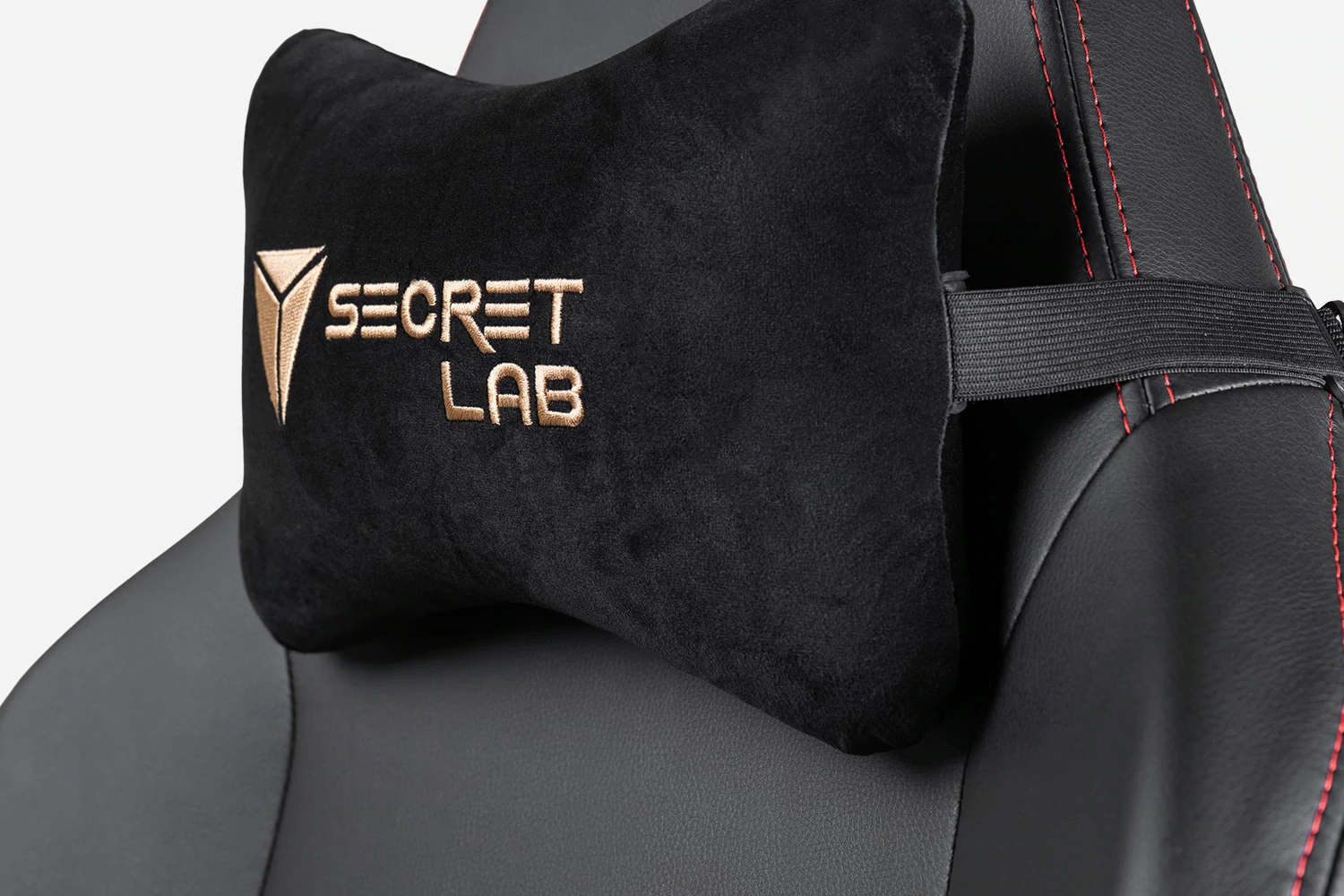 For long-term use, gaming chairs should be constructed of durable materials that will not degrade with time.
Chairs are often available in two materials: leather and fabric. Although both chairs have their advantages and disadvantages, ultimately, the decision on which one is preferable comes down to personal preference.
Gaming chairs made of PU leather (or synthetic leather) are great for gamers who prefer to nibble while they are playing. If you spill something on your chair, it is unlikely that it will stain.
Even if the leather will likely rip a little with time, it is a very sturdy material that lasts for years if properly cared for.
As a result, hardcore gamers who play regularly may consider investing in a leather gaming chair. However, because PU leather does not breathe well, it can lead a gamer to perspire more than usual.
Excessive sweating might ruin your gaming experience because it makes it difficult to grip the controller or just makes your chair uncomfortable to sit in.
Fabric gaming chairs are more breathable, therefore, better for warmer climates. You have plenty of options in terms of color, but the material is more prone to stains. Cleaning is also more difficult, and they are not very allergy-friendly.
Adjustability
Nobody has to sit in the same positions for hours and hours every day. Adjustability refers to anything from chair tilting to height adjustment.
You should be able to adjust your gaming chair in a variety of ways to match your preferred playing style, whether that means tilting it back more or sitting up higher.
In addition, your preferences may shift over time as well. Possessing a chair that can adapt to your changing preferences is a worthwhile purchase in and of itself, especially if the chair is built to endure a long time.
Extra Features & Compatibility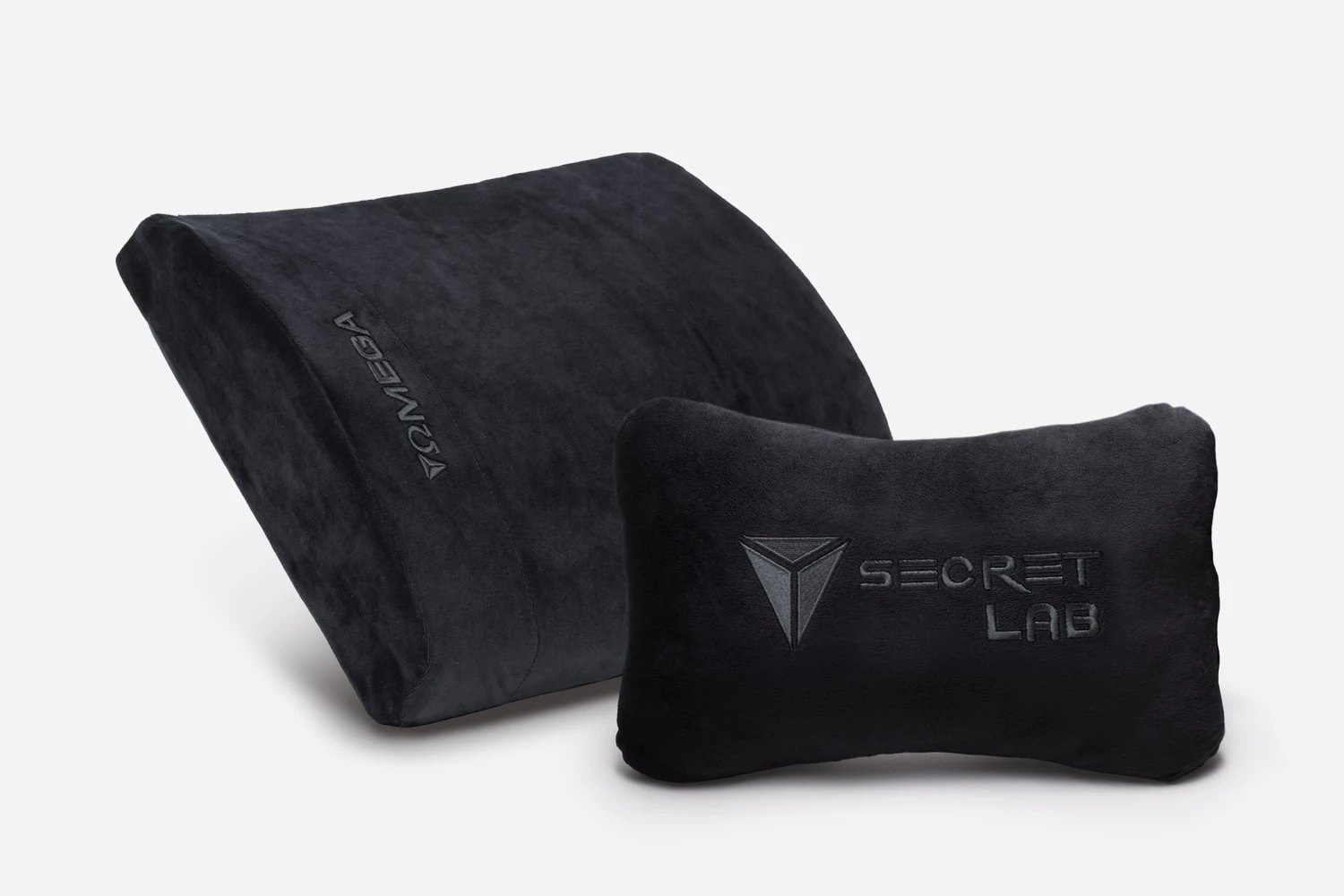 Compatibility is critical when it comes to console gaming seats. Many console gaming chairs are designed to interface with your consoles in a variety of interesting ways.
Some chairs are equipped with USB ports, which allow you to charge your controllers from the comfort of your armrests. Some headrests have surround sound incorporated into them, which allows you to hear sounds coming from your console right next to where your ears are.
You can also find gaming chairs with motion compatibility. These have all sorts of sensors that can make the chair tilt or shake based on your in-game experience. Note that chairs with these chairs come at a higher cost.
Armrests
Armrests are quite important for PC gamers.
You require appropriate ergonomic wrist support to properly support your lower arms and wrists, as this allows you to react more quickly and eventually increase your overall performance in the gaming environment. Armrests are standard on most PC gaming chairs, but not all console gaming chairs are so fortunate.
In this case, it's fine since, because you don't need to use a keyboard and a mouse, arm support isn't as vital as it would be in a traditional gaming chair.
It is recommended that armrests be height adjustable at a bare minimum. The ideal solution will also be width adjustable, allowing you to create additional wiggle room when you require it.
Weight Capacity
This is something that many first-time gaming chair buyers overlook, yet it is vitally critical to making the right choice on your first purchase.
Because gaming chairs can be designed to accommodate a wide range of weight capacities and recommended heights, it is important to choose one that is appropriate for your weight and height. A lot of quality gaming chairs can usually support around 500 pounds in weight.
Quality
Because novelty gaming chairs are usually more expensive than the average gaming chair, make sure you're spending money on quality products. This will ensure longer-lasting chairs, so always buy from manufacturers you trust.
License
There are a lot of knock-offs in this world for just about everything. From sports shoes to jewelry and from cell phones to gaming chairs, there is always a cheaper version of something expensive. Look for novelty gaming chairs that are sold by respectable manufacturers to make sure you're not buying a cheap copy.
The Best Batman Gaming Chairs
There weren't a ton of Batman-themed options available. But I found some of the best ones you can get based on their overall design, functionality, and price.
Subsonic Batman Chair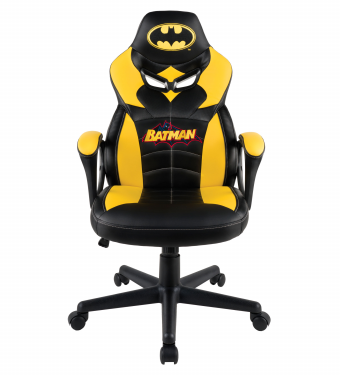 Best for Kids
Yeah, I think this would be perfect for my son. If you have a little human who is passionate about the Batman Universe but also a gamer at heart, this chair would make the perfect gift for their birthday. This is a gaming chair covered in polyurethane, which makes the surface easy to clean in case of spills.
Warranty: 1 year
Material: polyurethane
Best Feature: rocking chair function
It features an adjustable seat height and padded armrests for the comfort of your little one. It has a rocking chair function and also includes 5 caster wheels for greater mobility.
Pros
Padded armrests.
Adjustable height.
Easy-to-clean leather imitation cover.
Cons
Difficult to find in the US.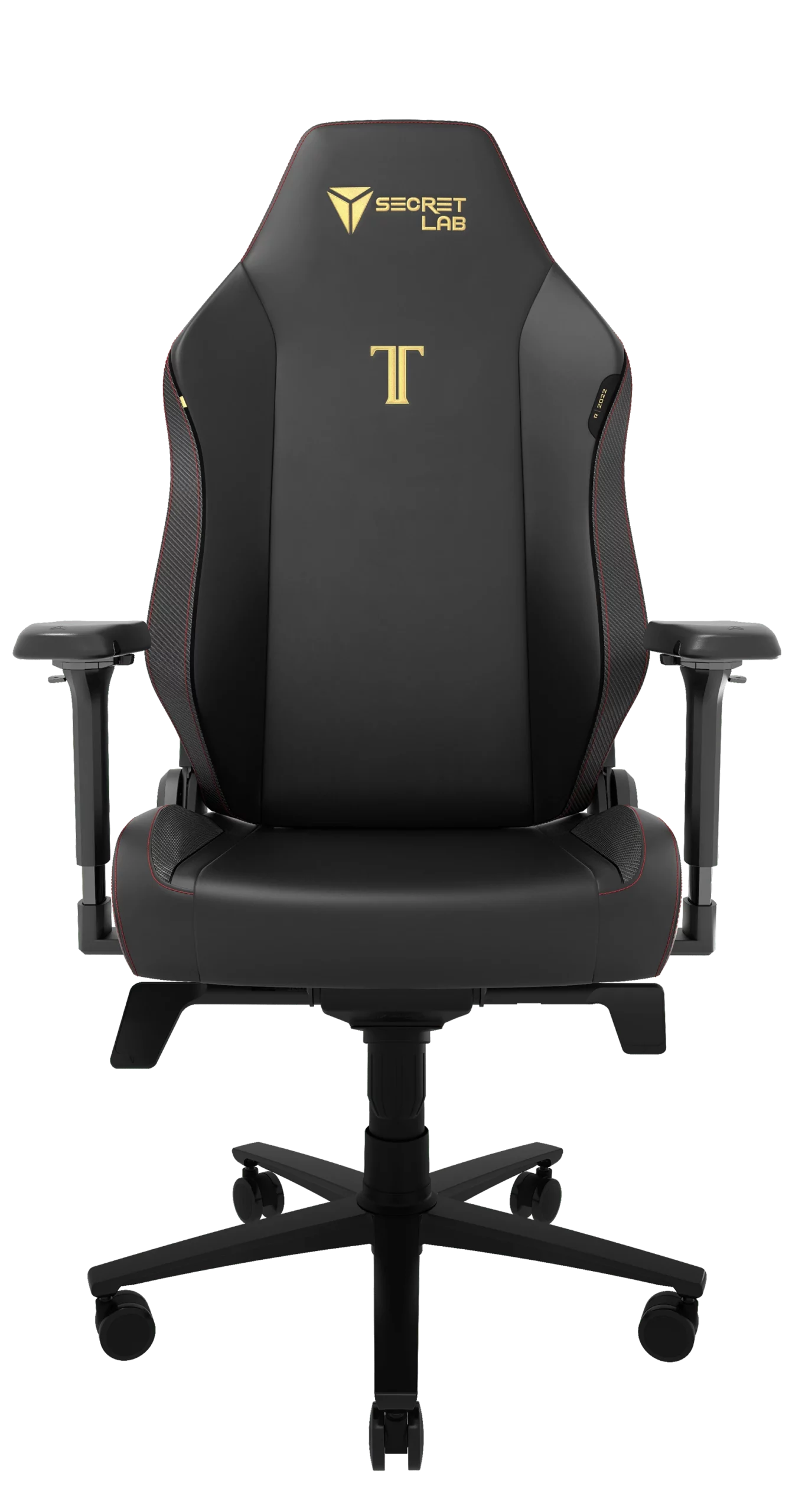 Best Overall
As most true gamers know, Secretlab is one of the most popular and trustworthy brands to manufacture seating for those passionate about gaming. Secretlab has created a special Batman gaming chair series for Batman enthusiasts all over the world, and it is available now.
Warranty: 5 years extended
Material: hybrid leather/NAPA leather/fabric
Best Feature: very customizable
Titan and Omega (more on this one later) Batman gaming chairs are available as options in the series.
The Titan allows you to choose between multiple sizes. You can also pick your upholstery, so if you like fabric or leather, you can choose either. And customize to a degree with the multiple color combinations you can pick.
Some other cool features include a multi-tilt mechanism, a 165-degree recline, and a magnetic memory foam head pillow.
Pros
Multiple size options.
Upholstery customization.
Multiple color choices.
Cons
Doesn't have the best lumbar support.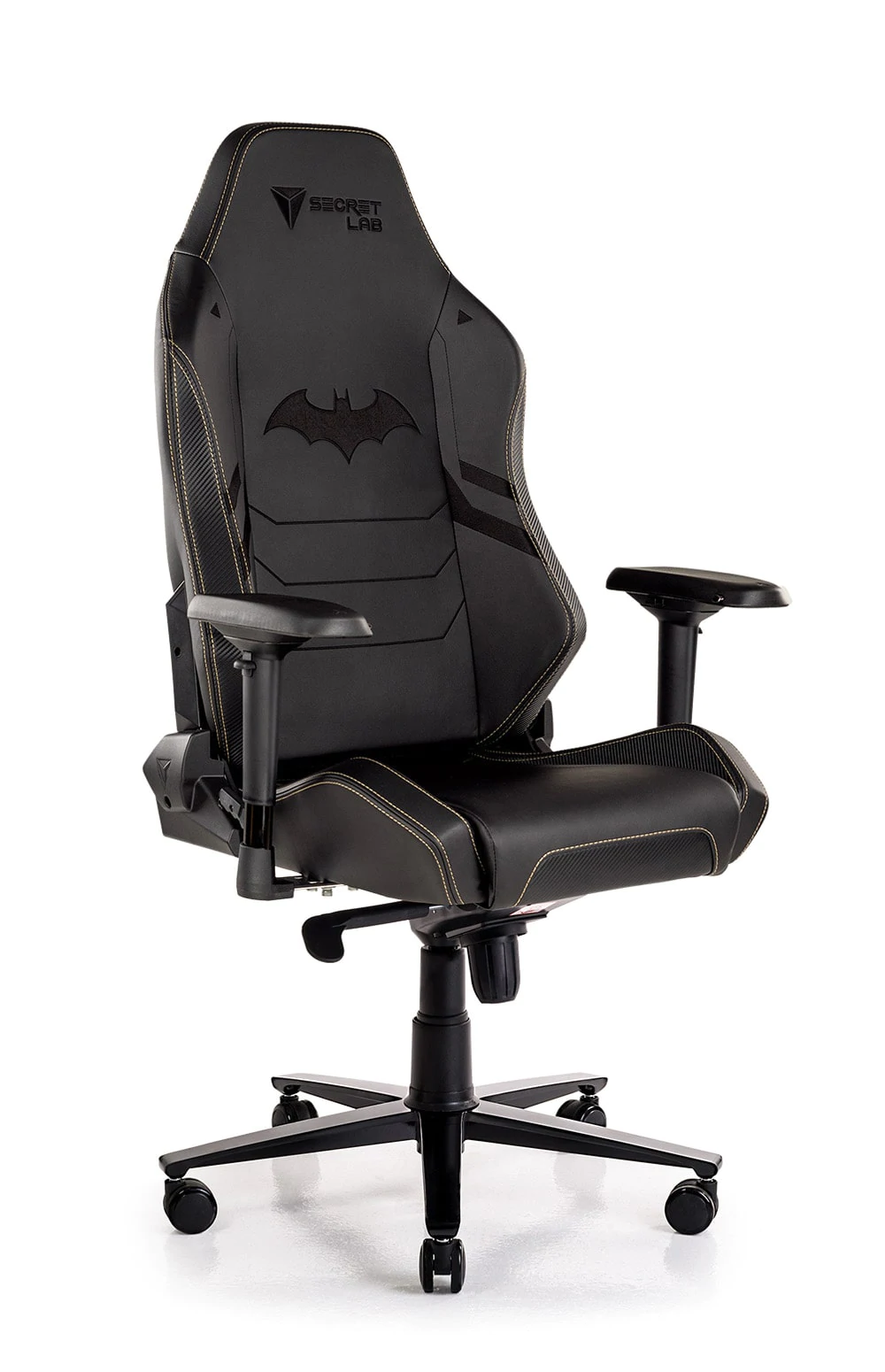 Best Bargain
As mentioned earlier, the Omega chair is part of Secretlab's Batman novelty collection. At a glance, it may look identical to the Titan but there is one key difference worth mentioning. And, since I'm probably going to 'bat-cave' and get the Subsonic chair for my son, I may as well get one for my gamer husband, too. He doesn't need to know it was a bargain, right? LOL
Warranty: 5 years extended
Material: hybrid leather/NAPA leather/fabric
Best Feature: head and lumbar pillow included
The Omega chair is designed to accommodate those who are smaller than 5′ 11′′ tall and weigh less than 240 lbs. The Titan variant accommodates users with heights ranging from 5′ 9′′ to 6′ 7′′ and can support users of up to 290 pounds in weight.
Pros
Includes head and lumbar pillow.
Multiple material options.
Multiple design options.
Cons
Armrests feel pretty flimsy.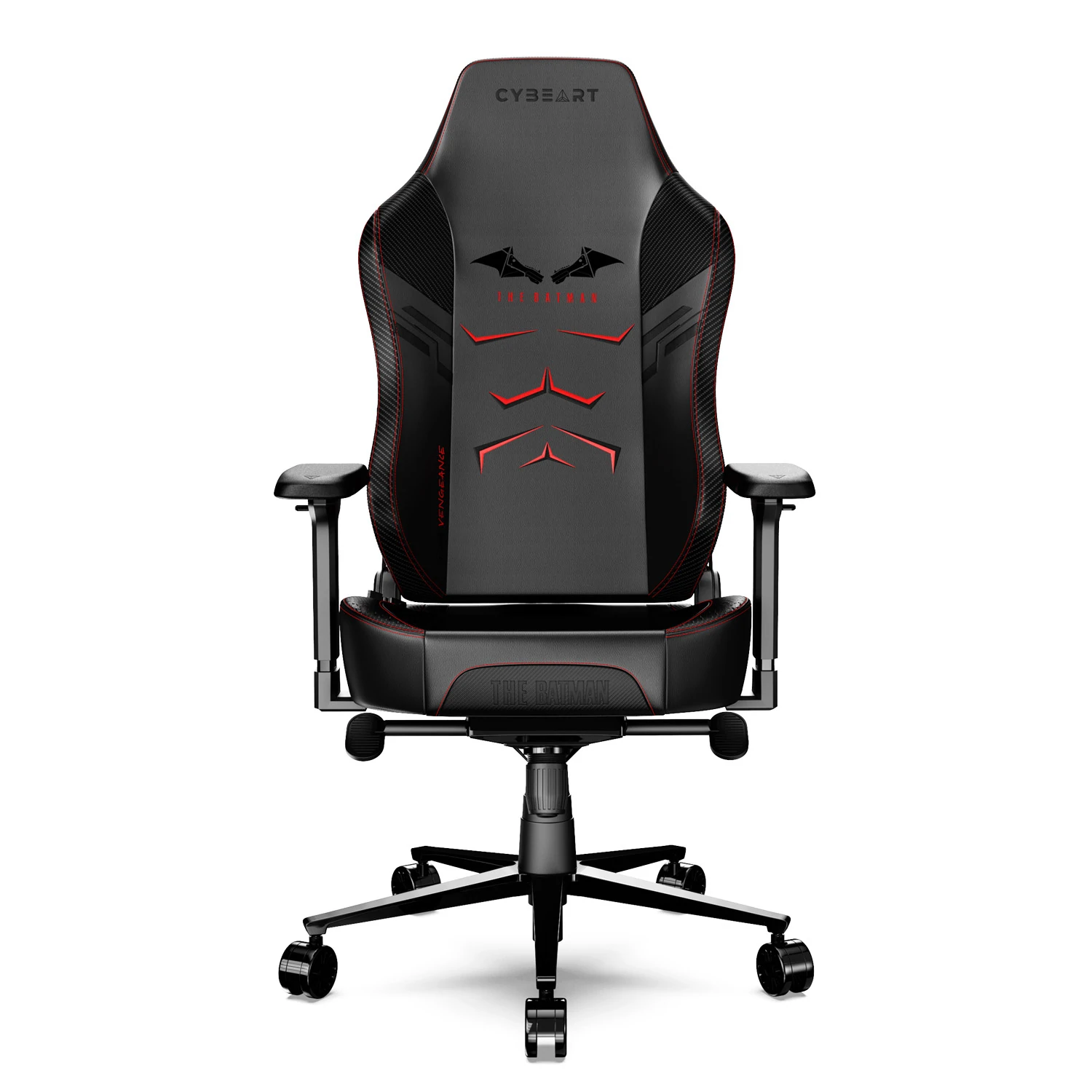 Editor's Choice
Batman fans that want a good gaming chair can look no further than this one by Cybeart. It encompasses the quality you expect to get for this price with the mysterious and iconic elements that we all know and love. This PU leather chair is designed to be 10 times more durable compared to the industry standard.
Warranty: 5 years
Material: PU leather
Best Feature: 4D armrests movement
It's designed with foam seating, the chair promises to maintain its shape for years to come, compressing just enough to provide gamers with comfort and without losing its structure in the process. The integrated lumbar support eliminates the nuisance of having to deal with a slippery back pillow.
Pros
Height adjustment.
Memory foam head pillow.
Multi-tilt mechanism.
Cons
Lumbar support feels a little stiff.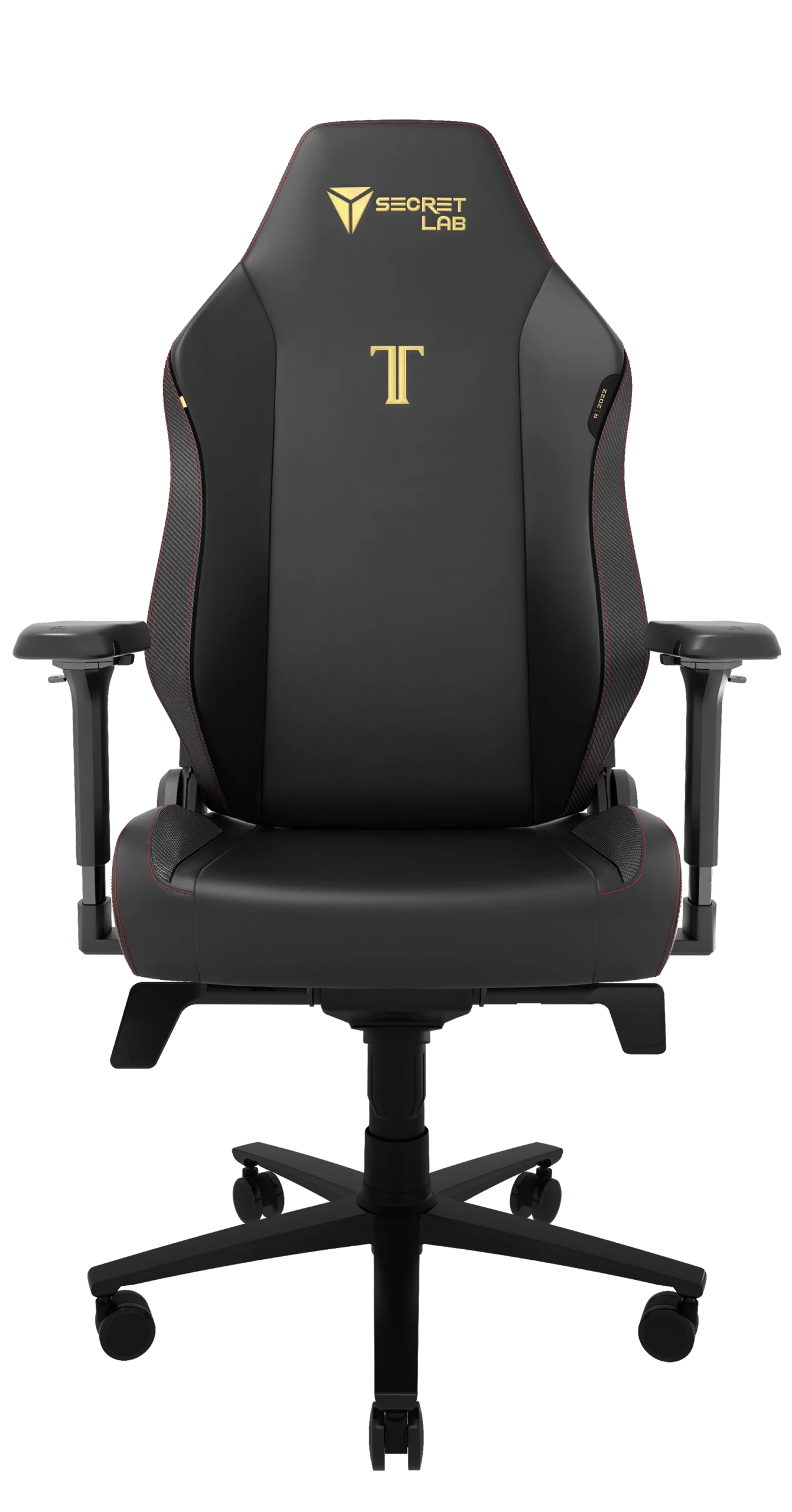 Best for the Joker Fans
Being a fan of Batman doesn't mean that you appreciate Batman and him alone. You can also be a fan of The Joker, who is probably one of the most stupendous comic-book villains of all time.
Warranty: 5 years
Material: hybrid leather/NAPA leather/fabric
Best Feature: pebble-seat base
As we are accustomed to seeing with the other Secretlab chairs we've looked at today, this product also offers a high level of customization. You can choose the size, the color, and the upholstery.
Pros
Multiple upholstery choices.
Dynamic lumbar support.
Adjustable height.
Cons
Some complaints about customer service.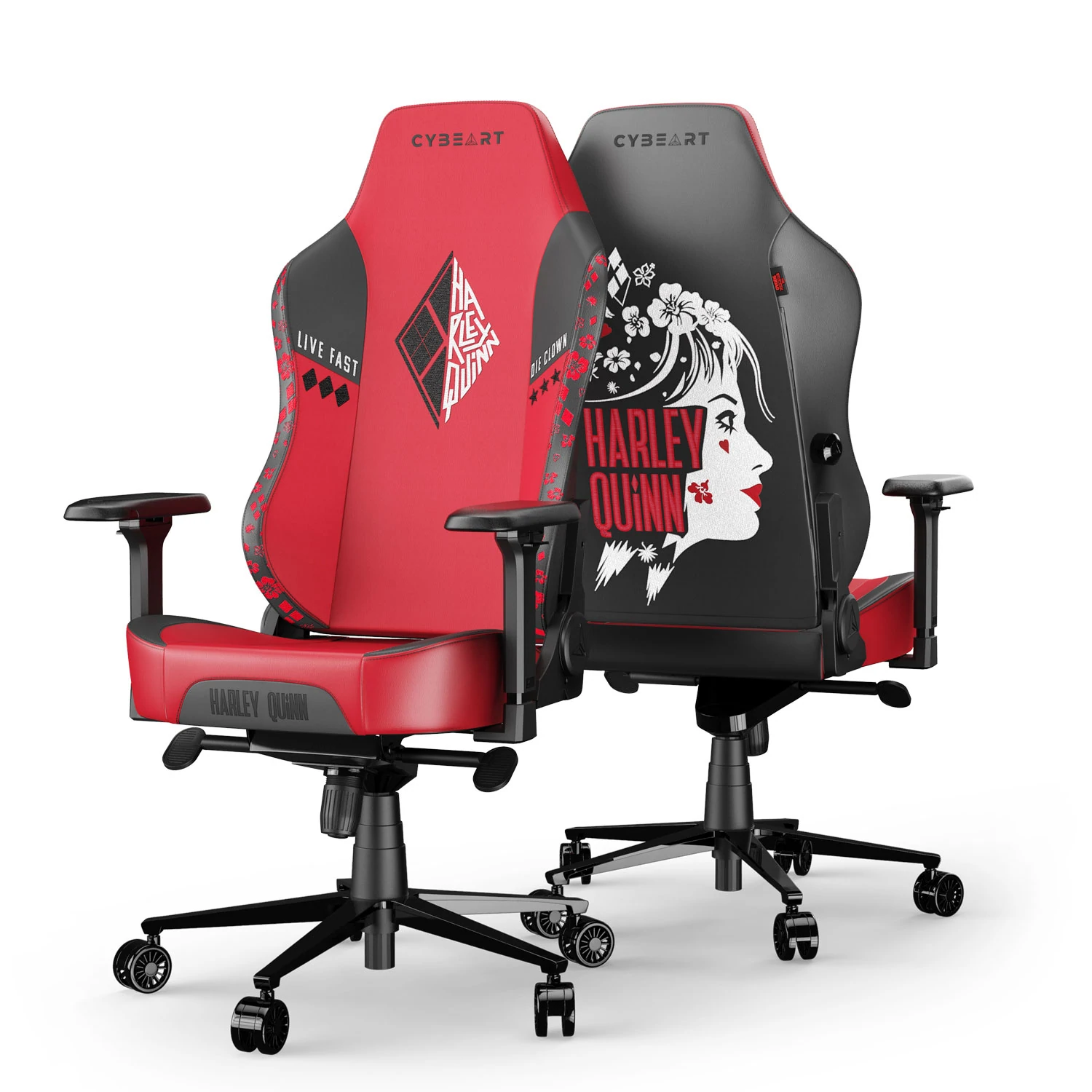 Best for Harley Quinn Fans
Oooooh, maybe I DO want a gaming chair for myself….
Charismatic enough so you can't love her but deranged enough to fall in love with the Joker, Harley Quinn is one of Batman's most iconic characters. If you love her quirky and crazy ways, take a look at this themed gaming chair. Predominantly red but with touches of white and black, the chair sports Harley Quinn's signature colors, having a gorgeous design.
Warranty: 5 years
Material: PU leather
Best Feature: 4D padded armrests
In terms of construction quality and overall specifications, pretty much everything I said when reviewing the previous Cybeart chair applies here as well. You have your scratch-resistant PU leather upholstery, the cold-cured foam seating, the adjustable lumbar support, and the 4D padded armrest.
Pros
Adjustable armrests.
Multi-tilt mechanism.
Memory foam head pillow.
Cons
Lumbar support feels a little stiff.
FAQ
Question: Are Gaming Chairs Bad?
Answer: It kind of depends on what you use them for. Gaming chairs focus on comfort when sitting down for entertainment purposes behind the desk, while office chairs focus on forcing your body into a proper posture. Gaming chairs are sometimes better than office chairs if they have the proper ergonomics.
Question: Are Gaming Chairs Worth it?
Answer: If you spend more than four hours every day gaming, these chairs are worth the purchase PROVIDED you buy a good model.
Question: Why are Gaming Chairs so Expensive?
Answer: Because gaming chairs are built to be highly adjustable, with long-lasting materials, the comfort of the user is the primary focus. Plus, some of them are branded or themed (like these Batman chairs), which makes them even more expensive.
In the End
Whether you love Batman, Superman, TSM, or League of Legends, a gaming chair provides the ultimate comfort for those who love to spend their free time unwinding in front of the PC.
Did you find one that you liked? Was it my pick, the Subsonic Batman Chair?
Remember that a good gaming chair should have adjustable components, lumbar and beck support, caster wheels, and a generous warranty period. Want more recs for yourself or the gamer in your life? Check out our guide to the best GTA merch!
Continue reading:
The Best Batman Backpack Guide: For Ultimate Fans
Spiderman Merch Guide for 2022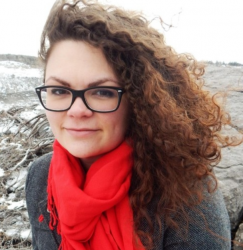 Latest posts by Candace Osmond
(see all)