Harry Potter is one of my favorite series; I've read the books repeatedly, and I couldn't even count the number of times that I've seen each movie. I think Harry Potter serves as a great inspiration for some pretty cool makeup looks, and I'm excited to show you some pretty cool ideas and inspiration for your next party or if you just want to spice up your makeup routine. 
Being a makeup artist myself, I will give you some handy tips and tricks so that you can get the best out of your makeup looks. Without further ado, let's jump into it.
Bottomline Up Front
For this article, I've provided some inspirational Harry Potter looks based on the different houses. The looks range from bold graphic liners to special effects; I've laid out some handy tips so that you can get the best out of your looks.
Essential Base Products You'll Need
Face and Eye Primer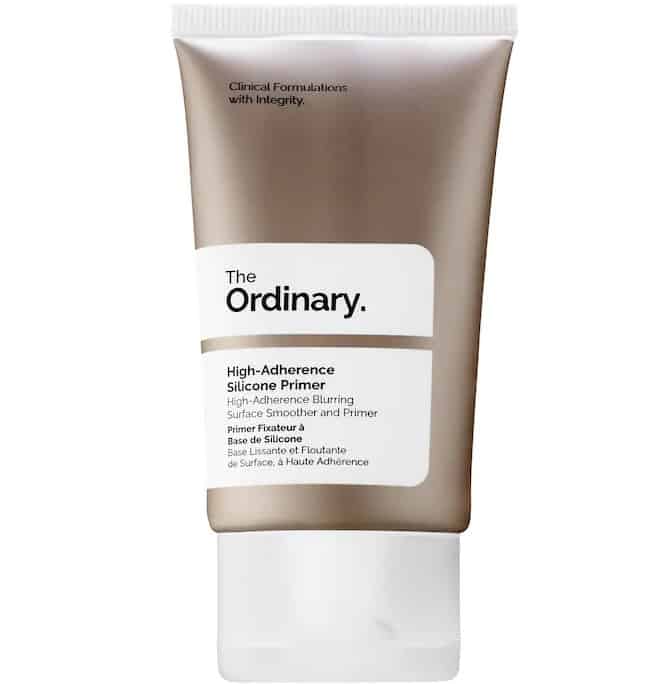 Having a good face and eye primer is key to keeping your makeup look on for hours and hours! I've often forgotten to use my primers, and halfway through wearing my makeup, it's all streaky and doesn't look as good as when it was first applied. I've tried many primers over the years, but here are my top recommendations for eyes and face. For the face, I recommend The Ordinary High Adherence Silicone Primer. For an eye primer, I recommend the Urban Decay Eyeshadow Primer Potion. 
Setting Spray
A good setting spray will lock everything in so that you don't have to worry about sweat or rain making everything streak down your face. It's especially great if you're going to be wearing these makeup looks on a really hot day or if you get caught unexpectedly in the rain. I have two recommendations for setting sprays: The Urban Decay All-Nighter Setting Spray and the M.A.C. Cosmetics Prep and Prime Fix Plus. 
Brow Products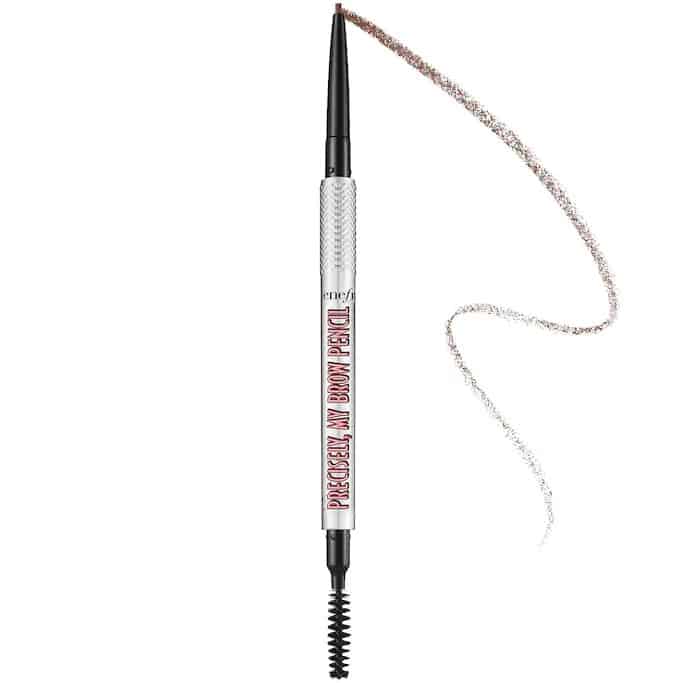 Having a great brow can help shape the face and compliment dramatic eye makeup looks, which you'll see a little bit later on! You don't have to create a super bold brow; lightly filling in the brows can really go a long way! The top two products I'd recommend for brows are The Benefit Precisely My Brow and the M.A.C. Cosmetics Shape and Shade Brow Tint.
Foundation & Concealer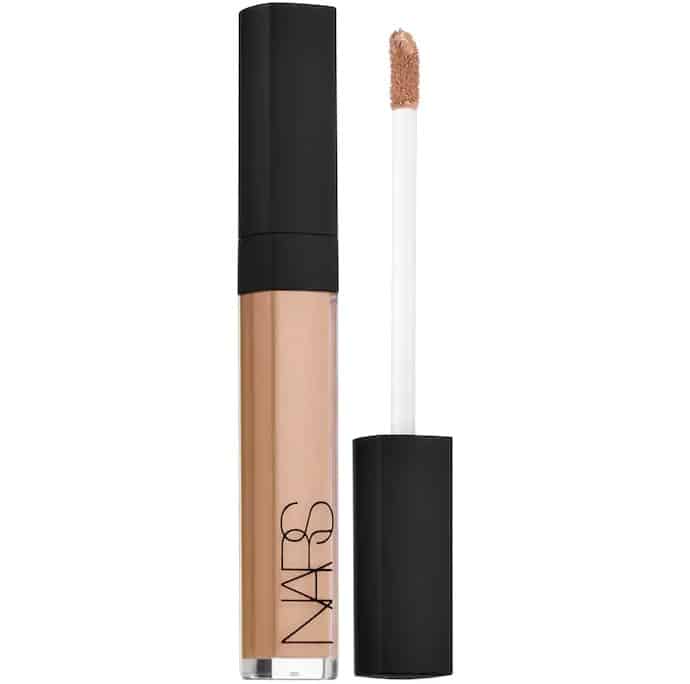 This one is probably pretty obvious! Foundation and concealer can help tie a whole makeup look together and even out the skin tone simultaneously. Everyone uses different methods to apply their makeup, but I would recommend a beauty blender or a semi-stiff makeup brush. Just make sure you set your makeup with face powder! The top foundation and concealer I would recommend are the Charlotte Tilbury Flawless Longwear Foundation and the NARS Radiant Creamy Concealer. 
Makeup Looks Inspired By Each Harry Potter House
Gryffindor
Specific Products Needed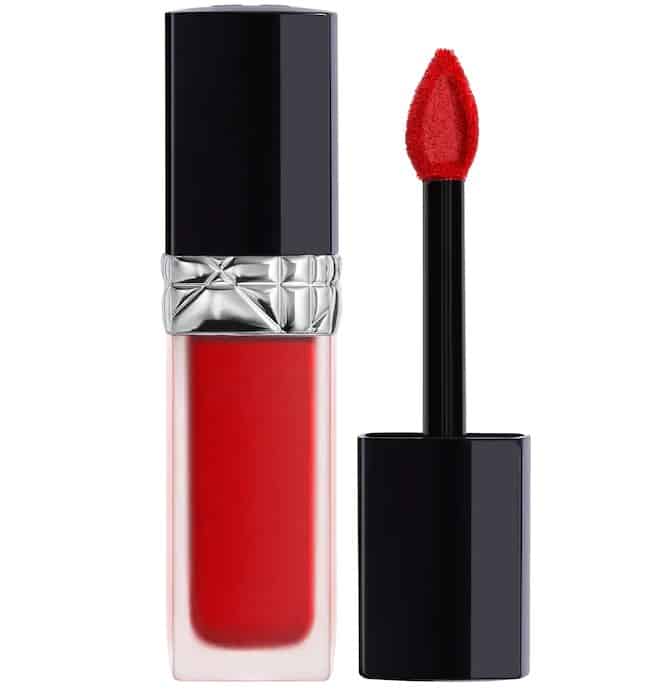 Red Graphic Liner

A red graphic liner is a perfect way to represent Gryffindor House! To give yourself this look, prime your eyelids, and sweep across a really light neutral eyeshadow colour that is similar to your skin tone. To tackle the design of this eyeliner, I recommend going in small sections and then connecting them as you go, to give your hand a little break in between. Finish off this look with some whispy false lashes of your choice, and voila, you have a great graphic liner. I love how this almost looks like a Phoenix!
Red and Gold Halo Eye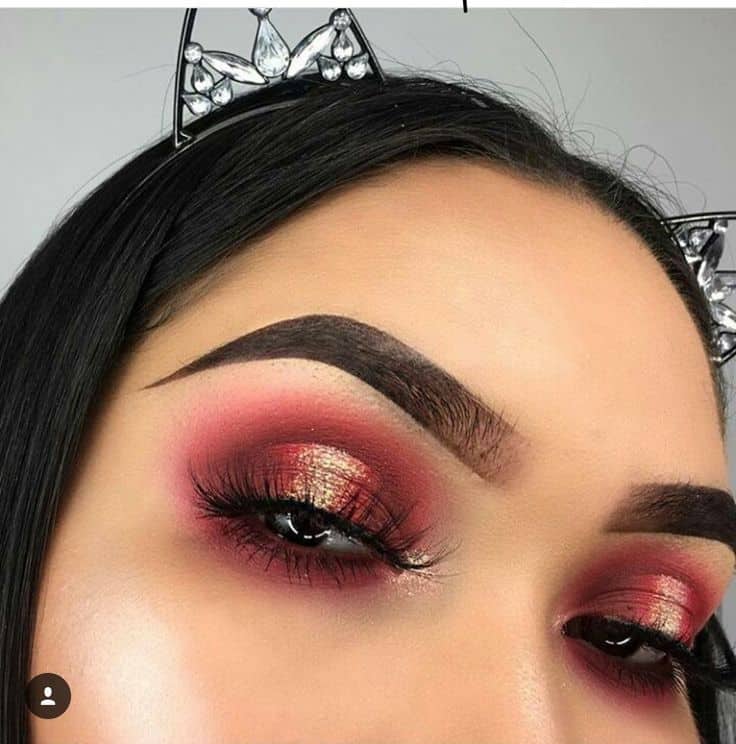 This look is a little more difficult if you haven't been doing makeup for a while. However, with a little practice, you're sure to nail it! First, start by applying the red-toned eyeshadow to each area of the eye that doesn't have gold (i.e., the center of the eye). Make sure you blend away from the middle of the eye in circular motions. When you're done this, then take your concealer and tap a little bit onto the center of the eye as a base. Next, you're going to go in with your gold shadow and gently tap it onto the lid. Finish off with some eyeliner and some false eyelashes, and you're good to go!
Slytherin
Specific Products Needed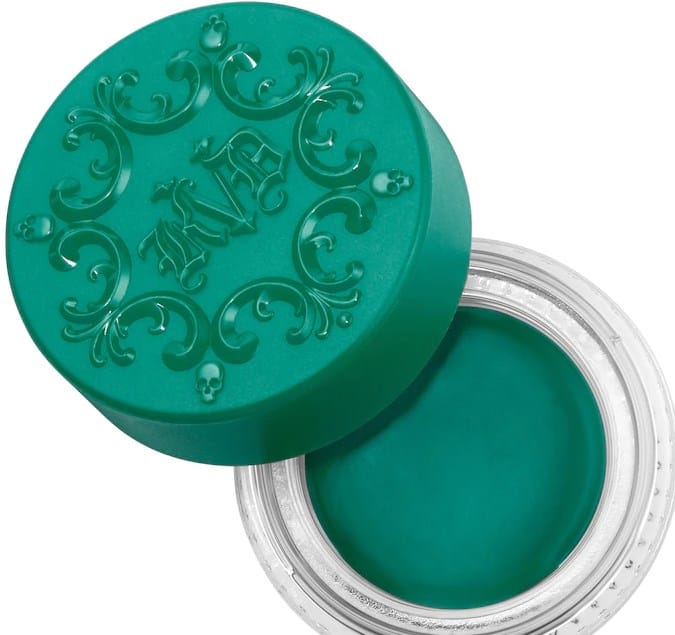 Green Snake Look

This is a little more advanced than you might want, but feel free to modify the look of the snake to have a little less detail. Start by applying your eyeshadow first, and then you can move on to applying the snake to your face. I would recommend outlining first with a beige eyeliner so that you won't have to do any dramatic removal. Once you have your snake painted, you can move on to your foundation and green lipstick. To add some more fun, you can add a bit of glitter to your lips or the top of the snake!
Graphic Wave Liner

This one is quite simple but really makes an impact! Start out by applying some medium brown shadow to the lid and buff it out to create a soft look. Then, take your green eyeliner, and using a thin brush, create a light outline of the wave in the crease of your eye. I find it easier to work in small sections rather than trying to paint the entire line in one single stroke. When you've finished this look, you can apply some fun false lashes and finish off with neutral lipstick.
Bold Green Lip

This is a really fun way to show your spirit if you want to keep your eye-look quite neutral. Complete your entire makeup look first, as applying lipstick should always be the last step in your routine. Also, make sure to apply a lip primer underneath as that will help the colour stay on better. If you don't have a green lip liner, then you can always line your lips with lipstick and a thin brush. To help keep everything on, make sure to spritz some setting spray onto your face.
Ravenclaw
Specific Products Needed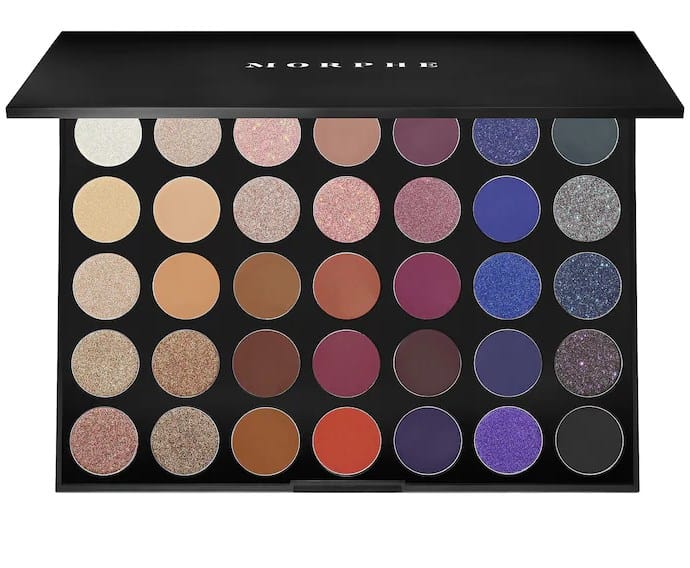 Pop of Blue

This is a fun and simple way to incorporate some Ravenclaw pride! The pop of blue in this photo is slightly lighter than the Ravenclaw blue, so feel free to sub it out for a darker blue if you'd like! Start by applying your top shadow, focusing with a soft brown on the lid and a buffed-out dark brown shadow to create a wing liner effect. Then add the pop of blue to your lower lash line using an angled liner brush. I find it easier to stamp the liner on rather than blending excessively. Finish off with your foundation and a soft nude lipstick!
Full Ravenclaw Pride

As you can probably see, this look has a little more than just a nod to Ravenclaw. Everyone will be able to tell that you're representing the house! For this look, I'd advise creating outlines for each element so that you have a good idea of each colour placement. Always start inside and then draw out for the best results (i.e., start on the lid and go out from there. Make sure to set small sections with translucent powder so that there isn't any colour transfer between sections. Finish off with some foundation and lipstick. If you want to subdue the look, you can apply a nude lip instead!
Raven Wings
I love this particular look so much! It's both fun but not too much work if you're looking to showcase Ravenclaw. I recommend starting by applying your blue eyeshadow first, making sure it's all blended out to your desire. Then, I would advise you to draw the outline of the wings rather than fill them in as you go. That way, if you make a mistake, then you can quickly erase it and keep going.
Hufflepuff
Specific Products Needed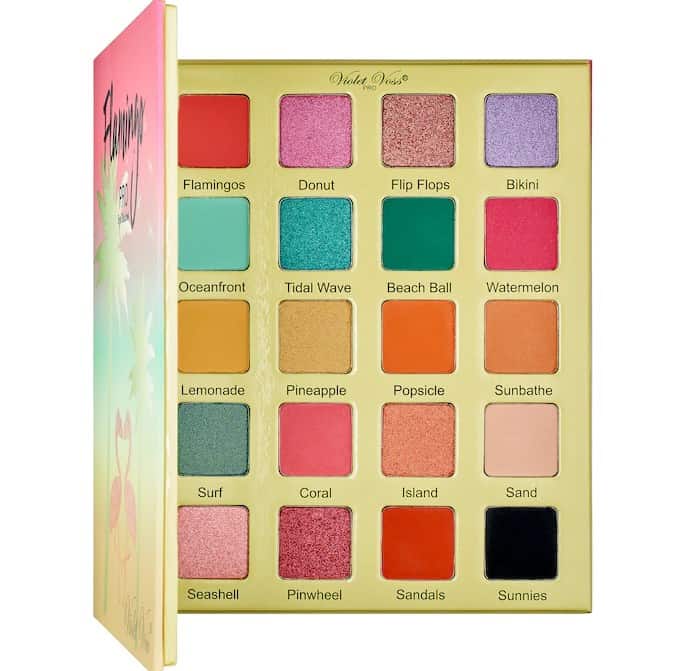 Little Badger Feature

This look is so cute! I love the little badger feature and the bold yellow shadow. For this look, start off by doing the shadow and liner first then you can move on to replicating the badger. To recreate this little guy, start off by creating an outline so that you know exactly where to fill everything in. Once you have your outline, I would recommend starting with the white parts and then filling in with black afterward. If you make any little mistakes, it's easier to layer the black paint over top. Finish off with your foundation and concealer, and then add in a nice neutral lip afterward.
Yellow Graphic Liner

I love this bright pop of color! It's a little less dramatic than some of the other looks, but you'll still make an impact. In this photo, she doesn't appear to be wearing any eyeshadow, but I recommend putting a nice soft brown underneath to really make the liner pop. Once you've applied your shadow, you can go in with your eyeliner and draw your bold line. You can work in smaller sections if you're worried about making the line in one go. If you have some small glitter stars, you can apply them using a little bit of eyelash glue. Be careful not to get it too close to your inner eye.
Yellow and Black Eye Look

I love a good bold eyeshadow look. This one is a little bit more complicated than some of the other shadow-based looks, but you'll be able to master it with a little practice! I recommend starting with the black shadow on the crease (closer to the brow) and working your way to the yellow on the lid afterward. When you've blended in the black shadow to the crease area, go in with a Q tip and make a clean cut where your glitter and yellow shadow is going to go. I would recommend applying the yellow shadow to the lid first, and then with the other end of the Q tip, just lightly buff away the shadow so that you can stick on both glitter lines. Work in small sections and apply a bit of lash glue to the lid and then tap on the glitter with a thin liner brush. Once you have all your glitter on, take a large buffing brush and wipe away any loose glitter from the eye. Finish off with your liner and a set of lashes and you're all set to go!
FAQs
Question: What are the Colors of Each Harry Potter House?
Answer: Gryffindor: Red and Gold
Slytherin: Green and Silver
Ravenclaw: Blue and Bronze
Hufflepuff: Yellow and Black
Question: What is the Best House to Represent?
Answer: In all honesty, the house you choose to represent is really up to you! I usually do Gryffindor-inspired looks because that's my favourite house. If you're unsure what Harry Potter house you fit into, there are plenty of fun sorting quizzes online to help with that!
Question: Does the Harry Potter Shop Sell Cosmetics?
Answer: Yep, they sure do! They have quite a wide range of cosmetics for every Harry Potter lover out there! You can shop here for the latest products.
Bottomline
When it comes to Harry Potter, there are so many great makeup looks and products you can try to show your spirit. Wherever you might be going, there is sure to be something in this guide for you!
I would love to hear about which look you'll be trying for your next makeup application session! Leave a comment below and let me know!
If you're interested in reading about some great Harry Potter merch, check out these guides below:
The Most Amazing Harry Potter Shirt Ideas
Best Harry Potter Funko Pop Guide
Gorgeous and Epic Harry Potter Purse Ideas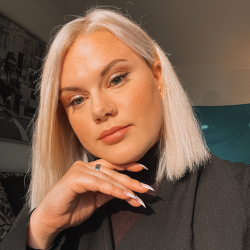 Latest posts by Phoebe Berkeley
(see all)