Hello, witches and wizards out there! Get ready to push your cart into Platform 9 ¾ because I'm going to take you on a Hogwarts Express ride through the most amazing Harry Potter shirt ideas. If you're a Potterhead, you're part of a fandom that's millions strong. I know I am!
That means we get some of the best merchandise to choose from, and many creative Harry Potter shirt ideas have come out. Ready to explore them with me? I'll even throw in some chocolate frogs.
Top 3 Picks
There's literally a Harry Potter shirt for everyone. From cat owners to sports fanatics and even for couples.
Are You a Potterhead?
So, you're a long-time fan of the Harry Potter series, right? Or maybe you're a new fan? Either way, you've immersed yourself in the books, the movies, or both, and now you love Harry Potter so much you consider it a hobby. I can relate. Whether you like to read Harry Potter or watch Harry Potter, consider yourself a member of the fandom and a Potterhead for life.
Harry Potter Shirt Ideas
Are you ready for the most amazing Harry Potter shirt ideas? From our Gryffindor heroes to our Death Eater villains, you can find literally every single Harry Potter character and symbol from the franchise on a t-shirt. After sorting through loads of shirts featuring lightning bolt scars and snakes in green scarves, these are the most wizardly shirts on the internet.
Harry Potter Gryffindor Slytherin Ravenclaw Hufflepuff Quidditch Team Boys Youth T-Shirt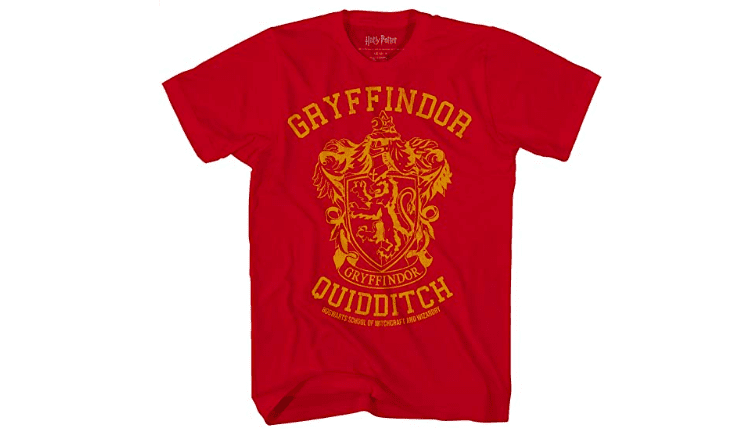 Best For: Quidditch Players
Whether you're a Gryffindor, Slytherin, Ravenclaw, or Hufflepuff, you can have your own distressed quidditch shirt sporting your house on the front with this product line. Ah, wearing this, I'd feel just like a student coming back from practice with a broomstick in my hand, wouldn't you? The bright colors give these shirts a fun pop, too.
Harry Potter Waiting For My Letter to Hogwarts Boys T-Shirt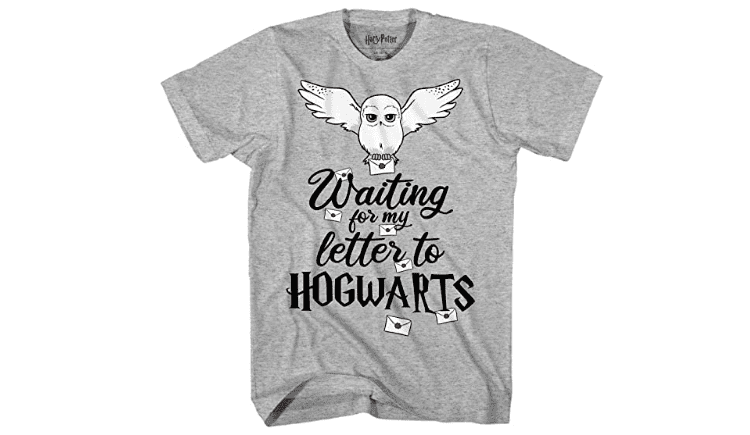 Best For: Fans Who Love Hedwig
Still, waiting on your letter to Hogwarts? At least you can wear this cute shirt featuring Hedwig on the front while you wait! All fans of Harry's faithful, friendly owl will adore this t-shirt's design, which features a stylized cartoon, Hedwig.
Harry Potter Slytherin Quidditch T-Shirt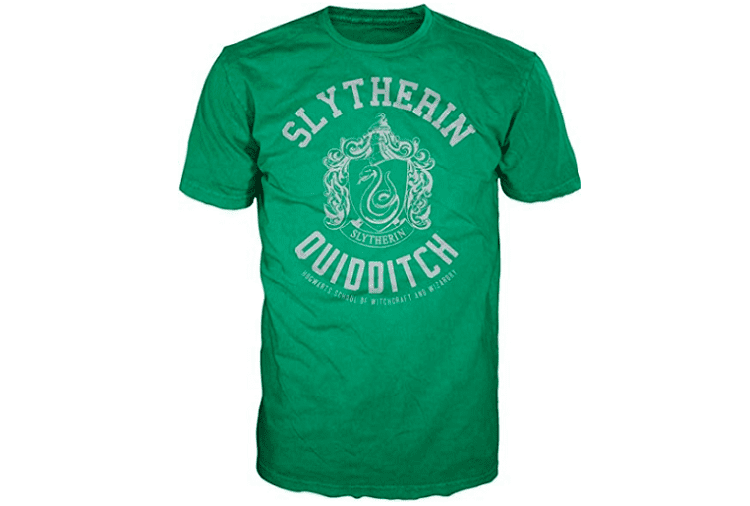 Best For: Sports
Calling all Slytherins! This quidditch t-shirt shows off the most cunning, ambitious house on the quidditch field. You can choose either a green shirt with gray lettering or a black shirt with green lettering. With the Slytherin crest in the middle, this shirt is a must-have for all Slytherin fans.
Harry Potter Hogwarts Crest Women's V-Neck Raglan T-Shirt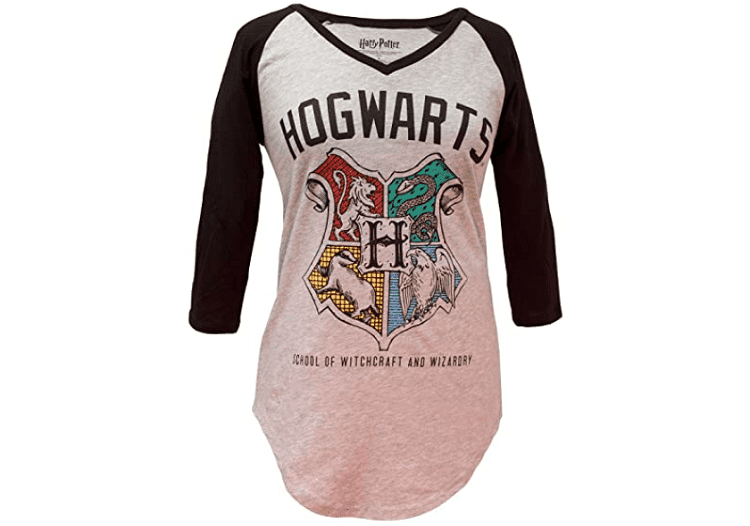 Best: Mid-Sleeve Shirt
Do you prefer officially licensed merchandise? You'll love this mid-sleeve shirt with a giant Hogwarts crest in the middle! I adore how soft this shirt is and that each Hogwarts house is represented. If you're buying a shirt for a Potterhead but don't know which house they like best, this shirt is a safe bet.
Harry Potter Hufflepuff Quidditch Mens Hogwarts T-Shirt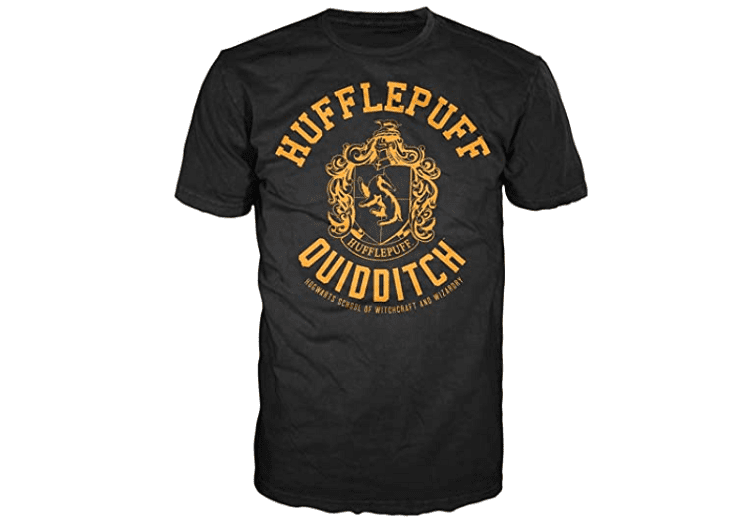 Best For: Hufflepuffs
Are you a loyal person with a penchant for finding things that are lost? It sounds like you're a Hufflepuff, which means this shirt was made for you. This is a Hufflepuff quidditch shirt that you can buy in either black or yellow. Isn't the little badger so cute? Aww…
Harry Potter Girls T-Shirt
Best For: Girls
Little witches are going to adore this red, striped Hogwarts Alumni t-shirt. The gold lettering gives this shirt a touch of extravagance, and I'm a fan of the stylized Hogwarts crest on the front. The phrase on the front is commonly known by Harry Potter fans to mean, "Never tickle a sleeping dragon."
Harry Potter Boys Button-Down Shirt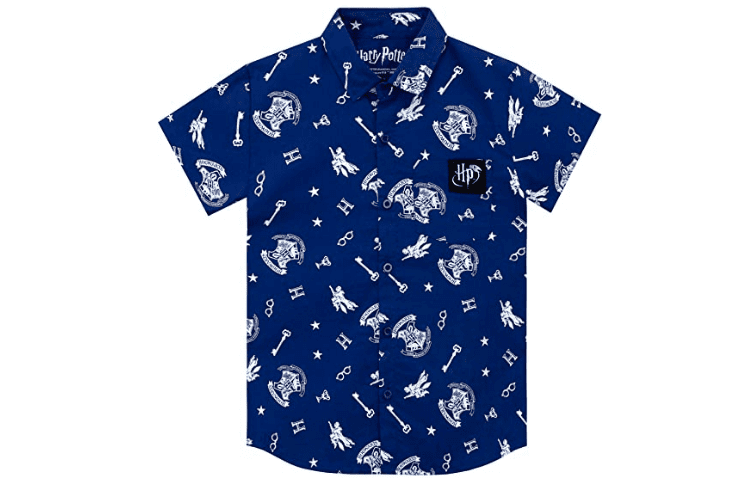 Best For: Boys
Wouldn't your son look adorable in this Harry Potter button-down shirt? It's got a convenient pocket with the Harry Potter logo, which is darling. It's also got an allover print featuring glasses, stars, the letter H, Harry on a broom, and the Hogwarts crest.
Wizard Love Shirt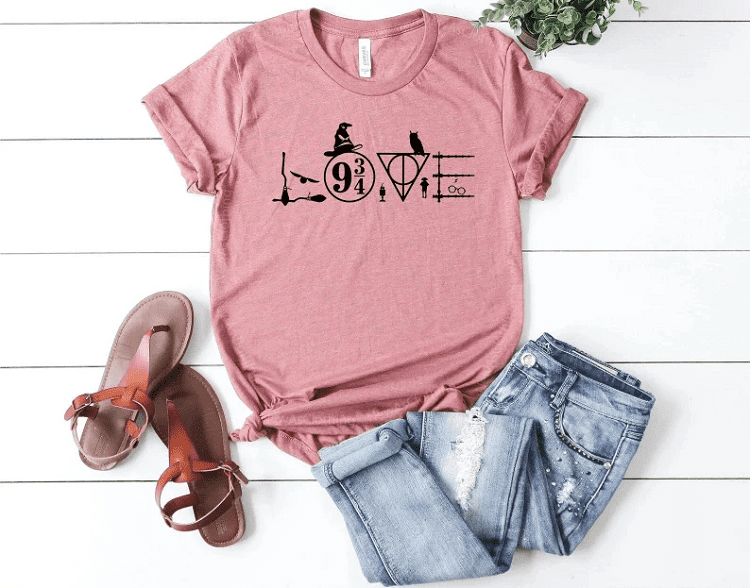 Best For: A Romantic Gift
This shirt offers a magical way to tell your SO you love them. The word "love" is spelled out using symbols from Harry Potter, like broomsticks, owls, and witch hats. Being handmade makes it extra special.
Mandrake Onesie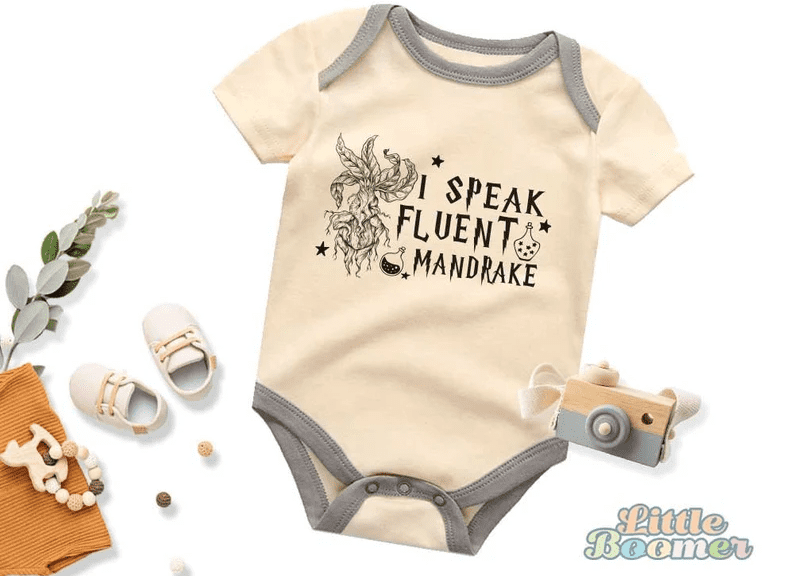 Best: Onesie
"I speak fluent Mandrake" is printed on this adorable onesie for babies. Remember how the Mandrake roots themselves looked like babies, too? I'm a fan of how customizable this onesie is because you'll have 6 different colors to pick from.
Herbology Sweatshirt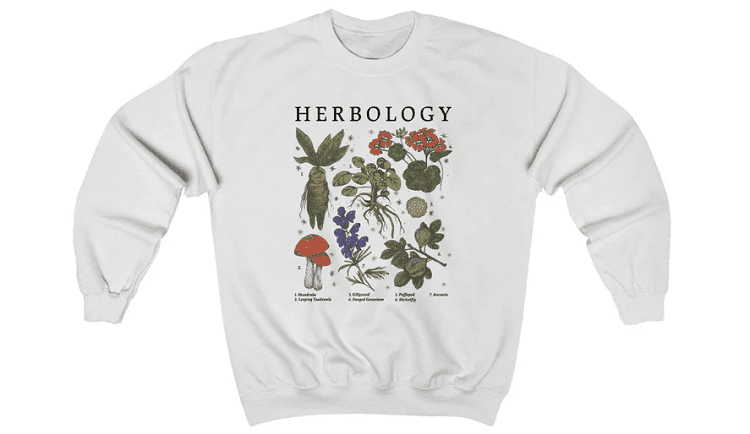 Best For: Plant Lovers
If you know someone who adored the herbology classes in Harry Potter, then I couldn't think of a more perfect sweatshirt to buy them than this one. Below the fictional plants are some of their magical properties, making this shirt look like a page out of a herbology textbook.
Harry Pawter Shirt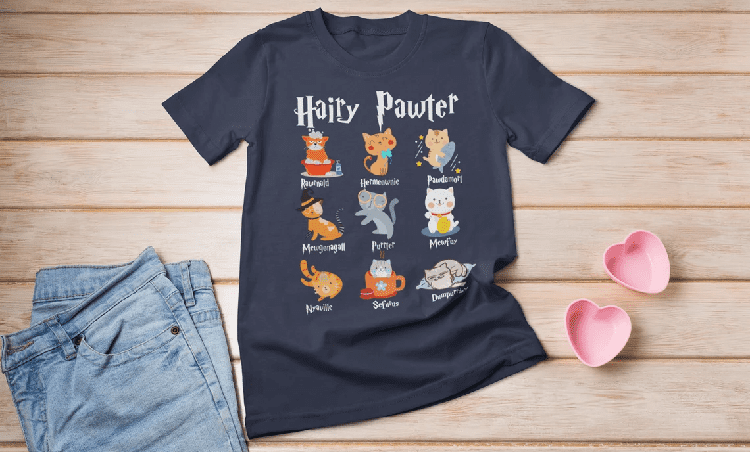 Best For: Cat Owners
Imagine this: Everything in Harry Potter is the same, but everyone's a cat. On this t-shirt, 9 of your favorite Harry Potter characters are reimagined as cats! How could you say no to Hermeownie's sweet little face?
Matching Couples Shirts, Silver Snitch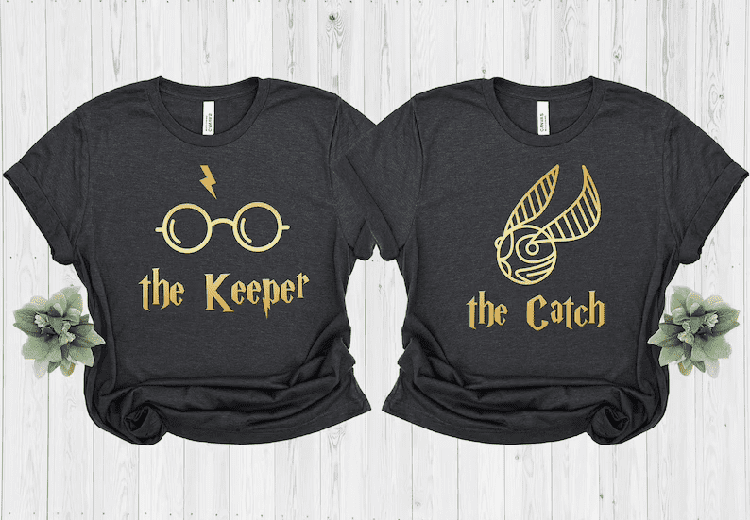 Best For: Couples
You can show the world you and your partner are bonded through Harry Potter with these matching couples' t-shirts. One shirt says "The Catch" with a golden snitch, and the other says "The Keeper" with a pair of Harry's glasses. The gold accents make these shirts stand out.
Harry Potter Shirt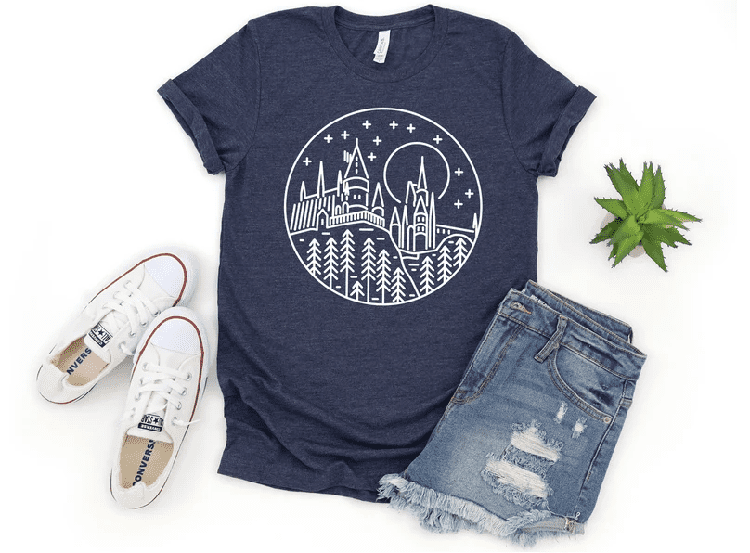 Best For: Stylistic Design
These t-shirts capture the magic of Hogwarts perfectly in their neat, elegant, and yet simple designs. Hogwarts is shown at nighttime with the full moon and stars in the background. These shirts look super comfy, too.
Women Harry Potter Graphic T-Shirt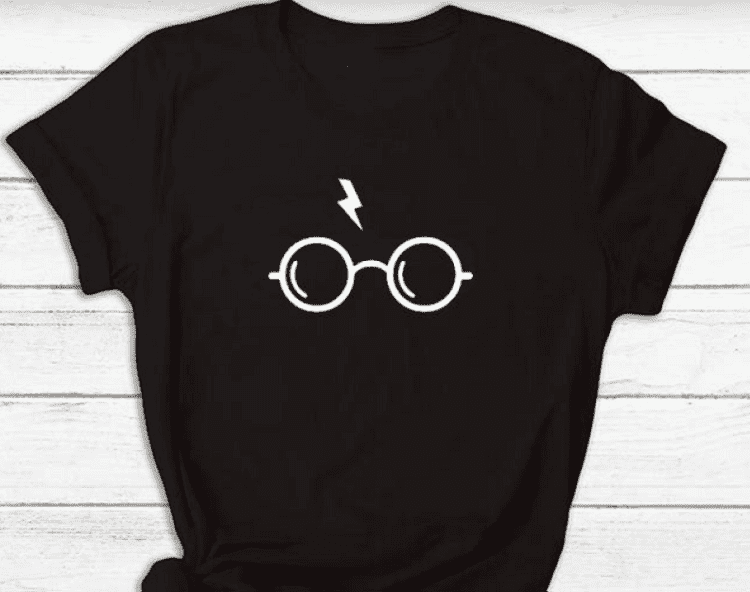 Best For: Minimalism
Are you not a fan of big and bold? Let me introduce you to this black t-shirt which simply features Harry's glasses and lightning bolt scar in white. Not all of us are maximalists, so it's nice to have a subtle option if bright colors and big designs aren't your style.
Cute Avocado Kedavra Printed Short Sleeve Round Neck White Casual T-Shirt Top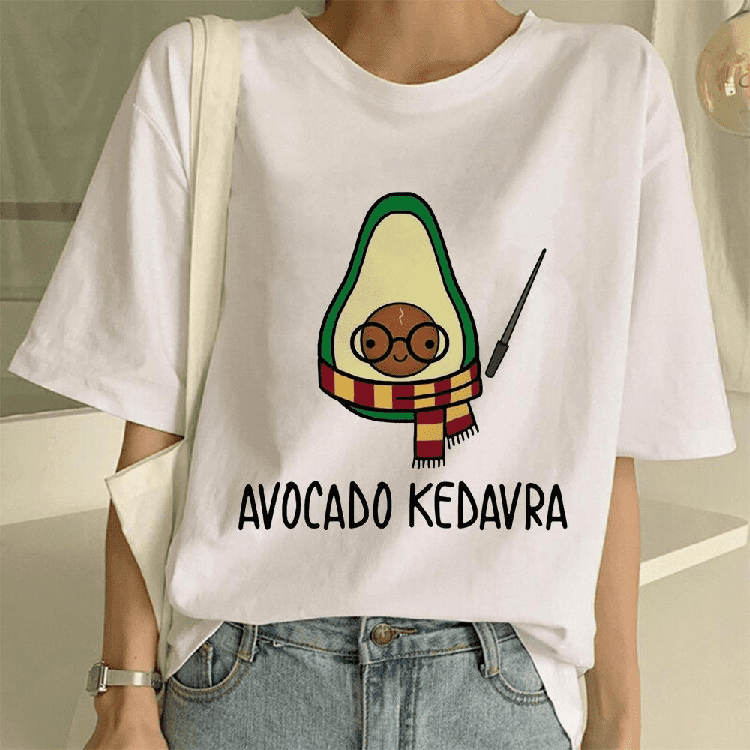 Best For: Cuteness
Harry Potter is an avocado on this adorable t-shirt! He's got a little Gryffindor scarf, a magic wand, his glasses, and everything. Underneath Harry are the words, "Avocado Kedavra," which is a little morbid considering this is wordplay on a killing curse, but hey. The avocado fits perfectly, so it's cute.
Harry Potter Hogwarts Glasses Graphic T-Shirt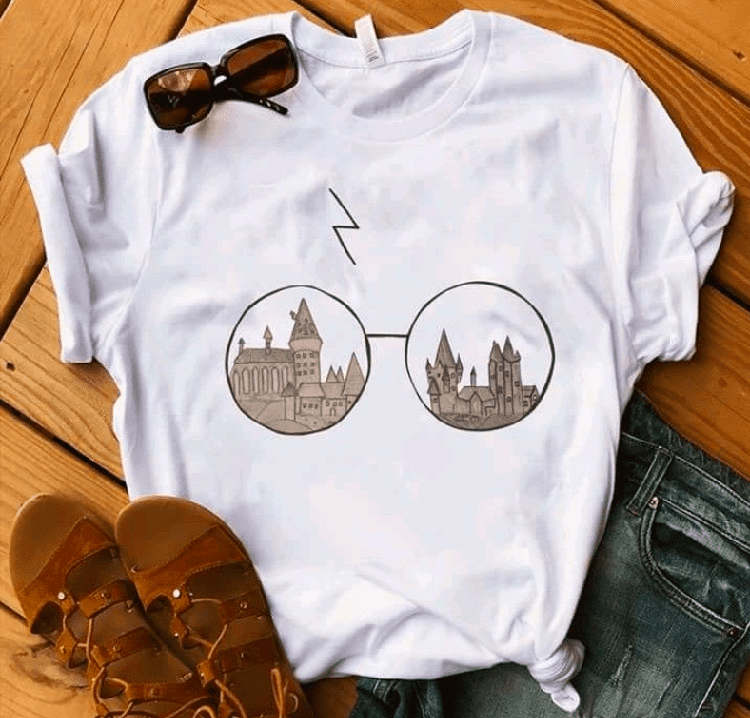 Best For: Handmade Shirts
If you like the look of handmade products better than officially licensed merchandise, this could be your perfect t-shirt. This is a white shirt featuring a sketch drawing design of Hogwarts inside Harry's glasses. If you're buying for someone artsy, I'd buy them something like this.
Types of Shirts to Look for
This is a brief rundown of all the types of shirts you commonly see for novelty items, like Harry Potter shirts. Some shirts will keep you cool during the summer, and some are meant to keep you warm on chilly winter nights.
Long 

 

Sleeve

 – This category is for any type of shirt that has 2 sleeves that reach your wrists. Long-sleeve shirts can be made of warm materials or lightweight fabrics, so they aren't strictly for cold weather.

Short-Sleeve

 – Any shirt that has 2 sleeves that cut off before the elbow fits into this category. Some short sleeve shirts have shorter sleeves than others. Isn't that a tongue twister?

V

–

Neck 

 – These shirts have a collar that forms the letter "V." V-neck shirts are great for showing off your collarbones. They can be short sleeve shirts, long-sleeve shirts, or tank tops.

Hoodie

 – Any shirt with a hood is a hoodie! Some hoodies zip up, some are meant to be pulled over your head, and some are cropped for a bit of modern flair.

Tank 

 

Top

 – This type of shirt is made for summer fun. It has sleeves that stop before they reach the ends of your shoulders.
What Material is Best for Shirts and Sweatshirts?
If you want a soft, warm, quality Harry Potter shirt made to last, I recommend buying a shirt made from one of the materials I've listed below. Not all shirts were created with quality in mind, so take an extra close look at the product description section to know exactly what you're buying.
Cotton 

 – This is a natural, lightweight, and breathable material that is ideal for hot climates. Cotton keeps you cool.

Polyester 

 – This is a manmade, thick, and soft material that I recommend for cold climates. Polyester keeps you warm.
What is the Worst Material for Shirts and Sweatshirts?
Wool. Wool is the worst material ever. Seriously, have you ever had the misfortune of wearing an itchy, hot wool sweater? I give wool a solid 0/10, so if you see a Harry Potter shirt made from this material, hit it with a hex and get out of there.
What to Look for in a Harry Potter Shirt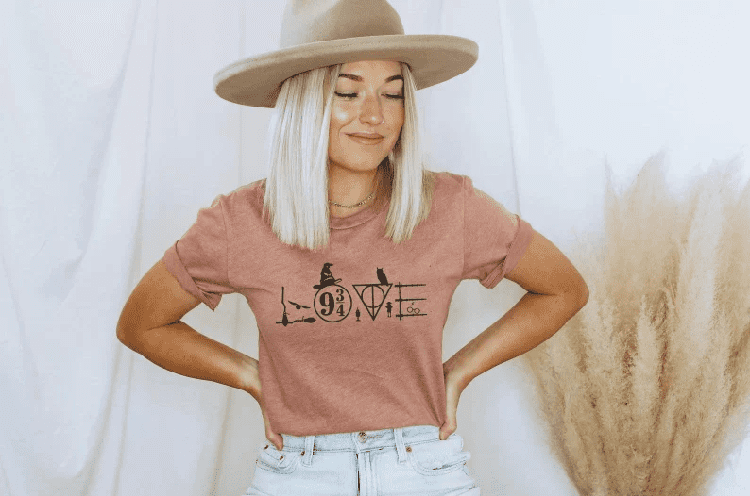 In this section, I'll walk you through how to spot your own high-quality Harry Potter shirt. There are tons of Harry Potter shirts available, but not all of them are up to Hogwarts standards. Reading the fine print can tell you whether the shirt you're buying is worth your money, so I'll give you some info on what to look for.
Price Range
Who wants to shell out a crazy amount of money for their favorite Harry shirt? Not me! That's why I recommend you buy shirts in the price range of $15-$45. Paying any more or less than that could mean you're getting scammed unless you're buying from a reputable seller. Either way, it pays to do some quick research.
Quality Materials
You want a soft and comfortable Harry Potter shirt, so I recommend cotton and polyester. Cotton is a natural, breathable material that's perfect for keeping you cool in hot water. Polyester is a soft, man-made material that keeps you warm.
Design
The design has to be perfect, right? That's one of the most important parts! Make sure all the details in the product picture are right before clicking "buy" on a shirt. Check to make sure none of the lines look messy, and none of the details are blurry. Some shirts will show characters with warped faces and such, so make sure that won't be a problem, either.
Handmade or Licensed
There are tons and tons of quality handmade Harry Potter shirts out there. Still, some Potterheads are sticklers for licensed merchandise. If you're getting this shirt as a present for someone else, try to know their personal preferences. Some people feel that handmade products are more personal, but others prefer the feel of official quality.
Use
Think about your local climate when buying your new Harry Potter shirt. Is it warm outside? I'd buy either a tank top or a t-shirt. Live somewhere cold? Maybe you'd rather have a long-sleeve shirt.
Age Appropriate
You'll notice that there are Harry Potter shirts for all age ranges. A common mistake is to buy a kids' shirt accidentally when you're trying to buy a shirt in adult sizes and vice versa. Check to make sure you're buying for the right age range before a shirt gets to your home that's either way too big or too small.
FAQs
You've asked, and I've answered-the answers to your most frequently asked questions about Harry Potter shirts can be found here! Got another question on your mind? Leave your question in the comments below, and I'll get back to you with a response ASAP!
Question: Where can I get a Harry Potter Shirt?
Answer: There are tons of places to buy Harry Potter shirts! You don't have to go all the way to Universal Studios. You can find many official and handmade Harry Potter shirts on Amazon, eBay, AliExpress, Overstock, Redbubble, and Etsy. Sometimes, you can find wizardly shirts in stores like Walmart and Target.
Question: Does the Disney Shop Sell Harry Potter Shirts?
Answer: Shopdisney.com doesn't sell Harry Potter shirts, but there are many Harry Potter shirts to choose from at shop.universalorlando.com. Disney doesn't own Harry Potter, so you won't find any Harry Potter merch in their stores. Ever since 2018, the Harry Potter franchise has been owned by NBCUniversal.
Question: Where Can I Get a Custom Harry Potter Shirt?
Answer: Etsy is a great place to go for custom Harry Potter shirts! Some sellers will spell out your name or a word you want in the Harry Potter font for t-shirts and sweatshirts. Often, you'll be able to pick the color of the shirt you want, and sometimes the pictures or phrases printed on it when you shop through Etsy.
The End
It's the closing chapter, dear witches and wizards. I hoped you enjoyed your journey through the most amazing Harry Potter shirt ideas. We got to learn about different types of shirts and explore the best shirt materials.
After sorting through your favorites, is there one particular shirt you have your eye on? Let me know in the comments below! For more great content about Harry Potter merchandise, head over to our list of the best Harry Potter purse ideas!
Find more Harry Potter inspired merch by reading these guides below:
The Best Harry Potter Blanket Ideas
Best Harry Potter Loungefly Guide
Best Harry Potter Funko Pop Guide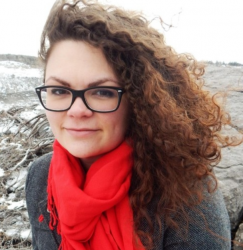 Latest posts by Candace Osmond
(see all)