"Life's short. Talk fast."
I have been a Gilmore Girls fan since I was in High School. I grew up with Rory through her Chilton days and all the way to Yale. Gilmore Girls is still a favorite in my household, and a mandatory re-watch of the entire series is a Fall time tradition.
I will say I am not a fan of the Year in the Life reboot by Netflix and tend to skip that in my fall-time marathons. I desperately wanted to love it, but I have always been team Jess and couldn't handle the Rory-Logan match-up.
Because of my overly obsessed attitude regarding everything Gilmore, I have years of experience shopping for Gilmore merch. I love the fandom and all of the creative merchandise people have come up with to celebrate their love of all things Gilmore. Since life is short, we've got to talk fast, and I have compiled my favorites in this list for you to shop!
So, grab a coffee because, as Lorelai says, "I can't stop drinking the coffee. I stop drinking coffee; I stop doing the standing and the walking and the words-putting-into-sentences doing."
Bottom Line Up Front
If I had to pick one piece of Gilmore Girls merch, it would be this mug from Luke's. When I think of Lorelai, I always picture that scene in the pilot episode of her begging for a cup of coffee from Luke in his diner. This mug brings back that magic feeling of watching Gilmore Girls for the first time and is a classic piece any true Gilmore Girls fan should have.
My Top Picks Up Front
These are my favorite picks for each merch category! 
Top Tips to Help You Shop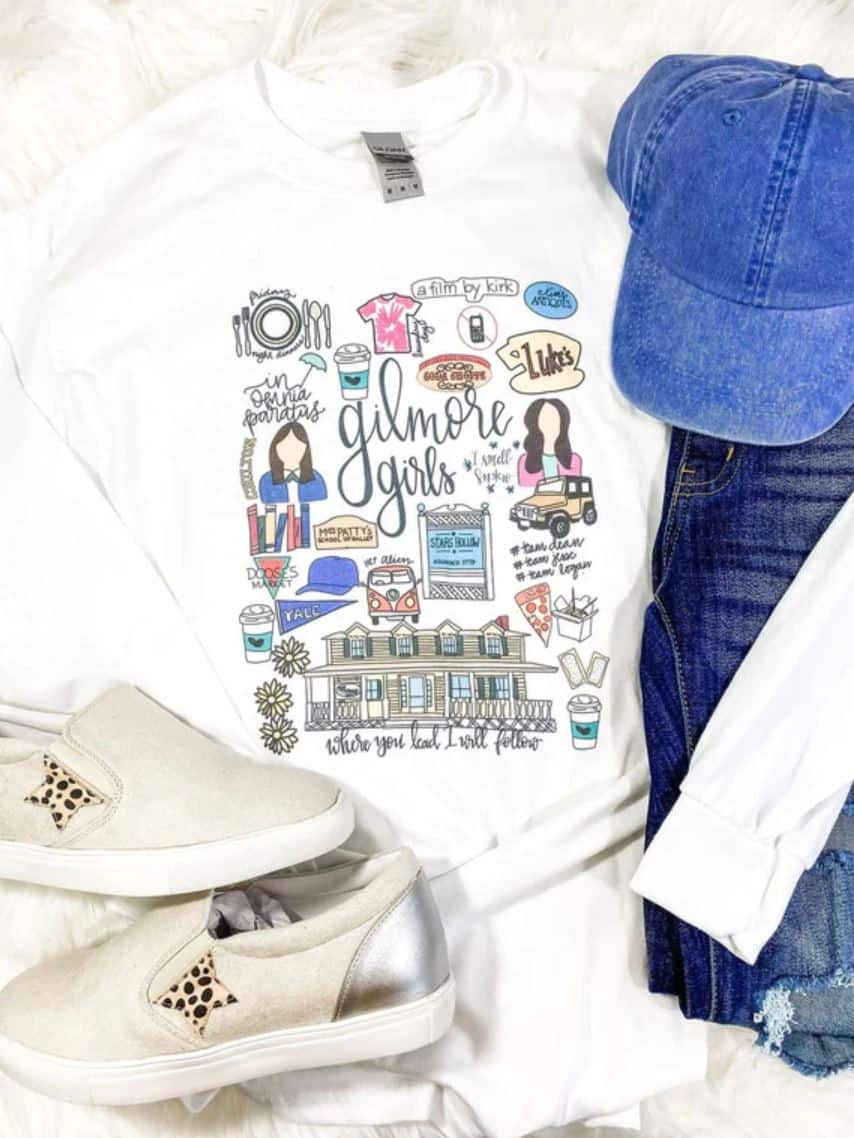 In addition to the merch you will find below, I also try to add a few staple pieces to my Gilmore girl's merch. I do this by incorporating Gilmore Girls-style things. For me, this means an extensive reading list, Yale pennant flags, and chunky sweaters for my Rory days.
As Rory says, "I live in two worlds. One is a world of books." For a Lorelai style, I love rocking my band tees and scarves. Of course, no Lorelai moment would be complete without some yellow daisies and a cup of coffee. It's even better if it's cold enough for me to whisper, "I Smell Snow."
Selection Criteria
Cost
Because I have an extensive collection of Gilmore merch, I try to keep my new purchases to reasonable prices. I find these items primarily online and often on shops like Etsy. I love the official merch available on the Warner Bros. fan shop, but it tends to be expensive.
Uniqueness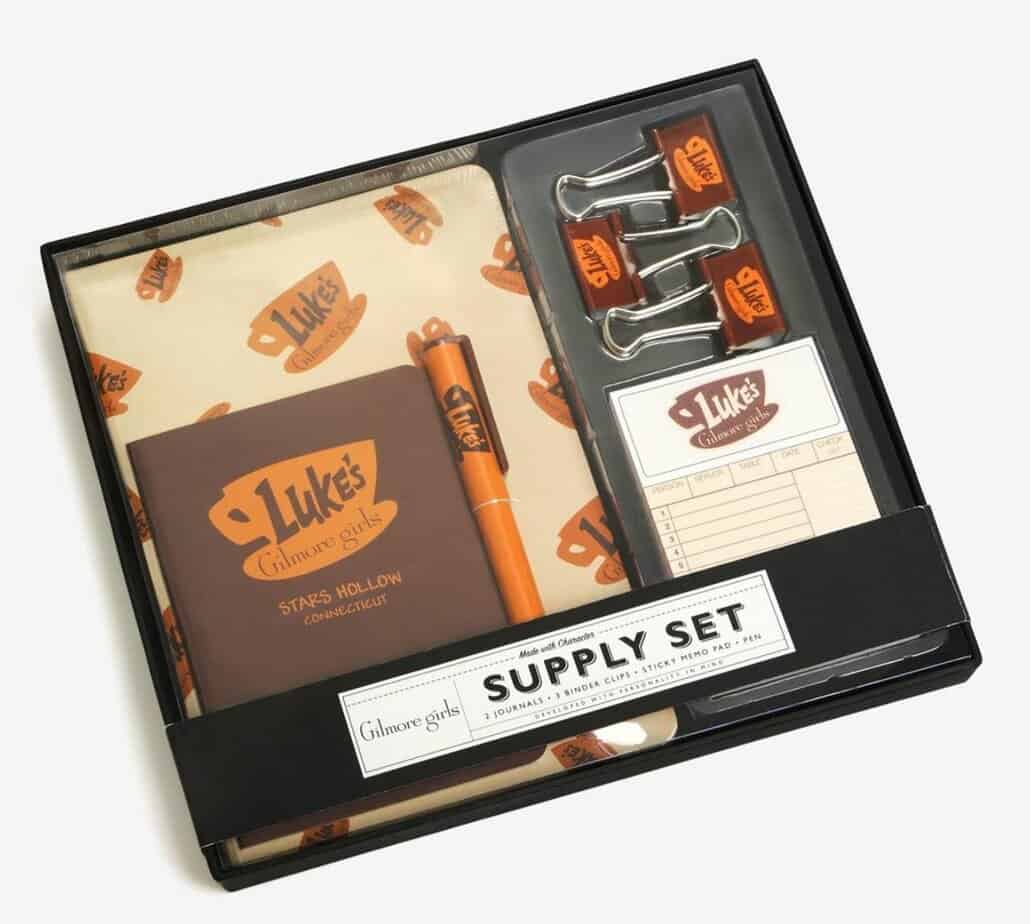 I always try to find merch with minimalistic designs or catchphrases for my favorite shows. This makes them easier to fit in with my everyday style and helps them be more unique. As much as I love the Dragonfly Inn, we don't all need the same T-shirt. I love when I run into another Gilmore fan, and they ask where I got my merch!
Best Gilmore Girls Merch
Attire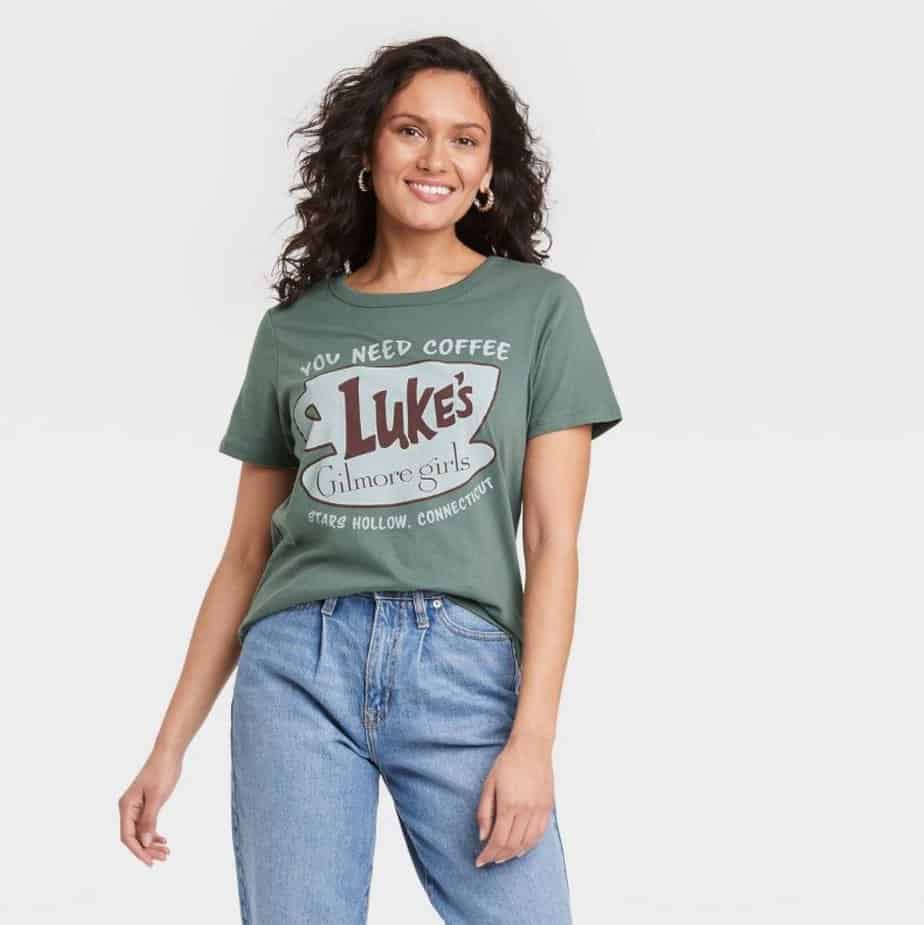 This T-shirt is perfect for anyone who loves the scenes at Luke's Diner. It features his classic coffee cup sign design and a gorgeous sage green color. I love the classic women's shape of this t-shirt with its cut in waist line, scoop neck, and cap sleeves. It is a perfect girly addition to any closet!
Pros
Perfect size range available from XS-3X.
The reasonable price point at $12.99.
Cons
A popular design that goes out of stock quickly. They have restocked multiple times, so best to keep an eye on it if you want this one!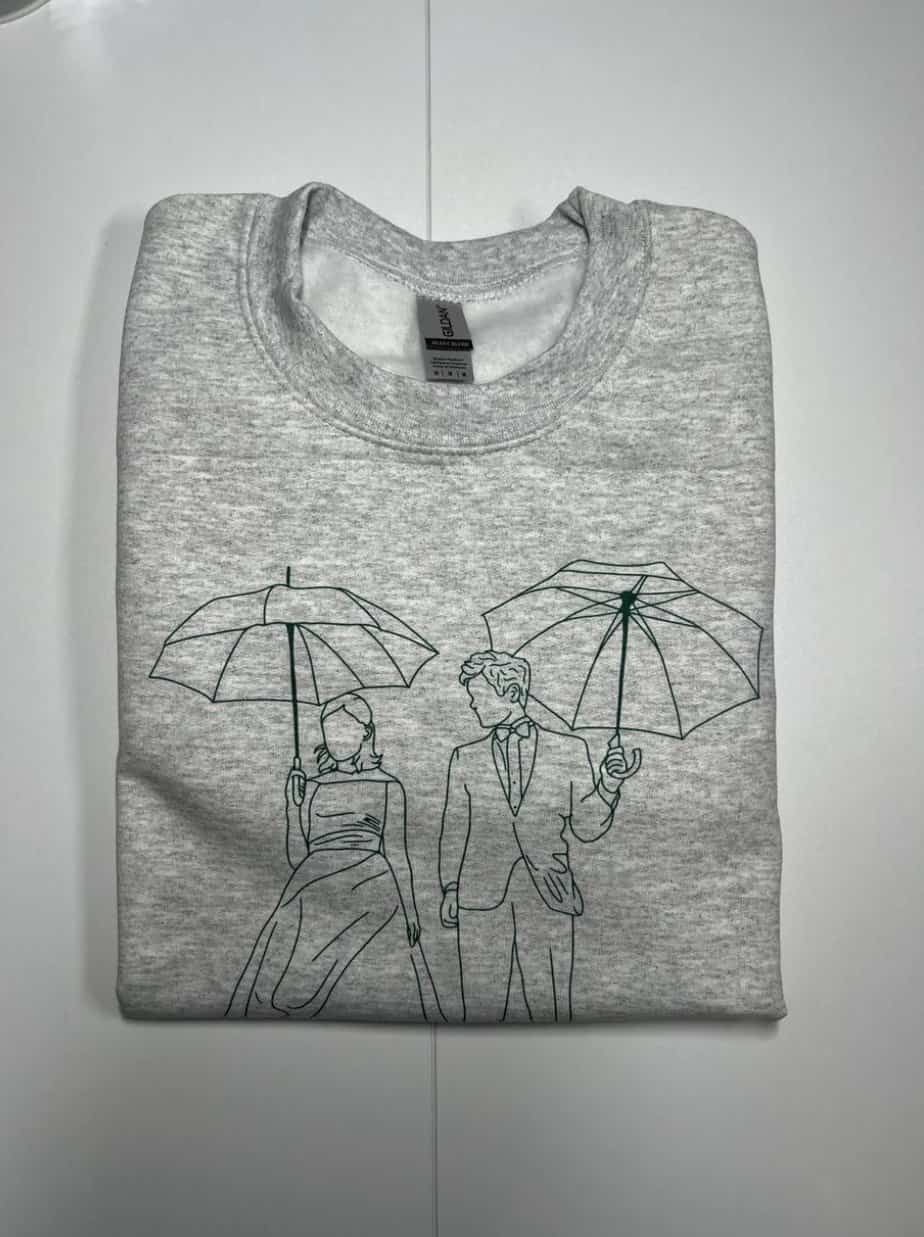 This sweatshirt features a pencil sketch of Rory and Logan with their umbrellas from their adventures at the Grand Assembly of The Life and Death Brigade. While I will forever be team Jess, this is one of my favorite Rory/Logan moments, and this sweatshirt captures the moment perfectly. "You jump, I jump, jack."
Pros
Unique and artistic design.
Size range from Small-3X.
Available in t-shit, hoodie, or crew neck sweatshirt.
Cons
Extra charge for sizes above an XL.
$20 shipping charge.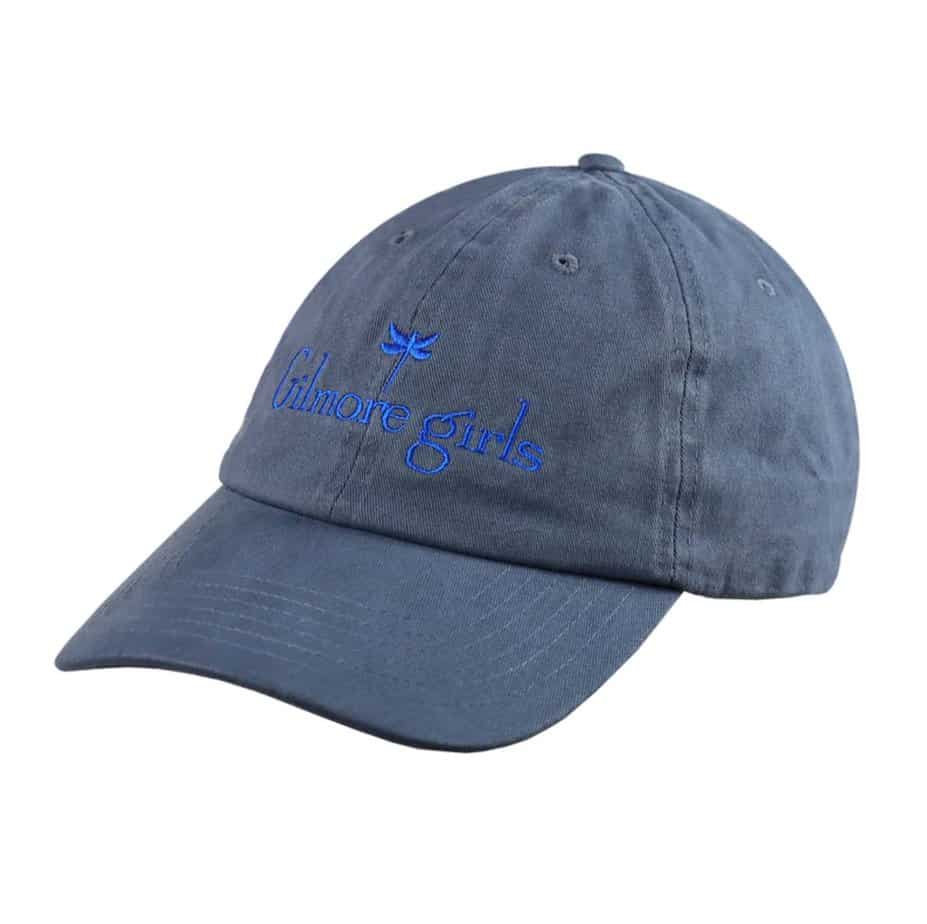 This blueberry color baseball cap is official merchandise from Warner Brothers. In its original font, it features the Gilmore Girls title and a dragonfly representing Lorelai and Sookie's Dragonfly Inn. It has an adjustable band in the pact for a perfect fit. This cap reminds me of Lorelai and Sookie's days renovating their new Inn!
Pros
Official Gilmore Girls merchandise.
Reasonable price at $21.95.
Cons
Only available in one color and one style option.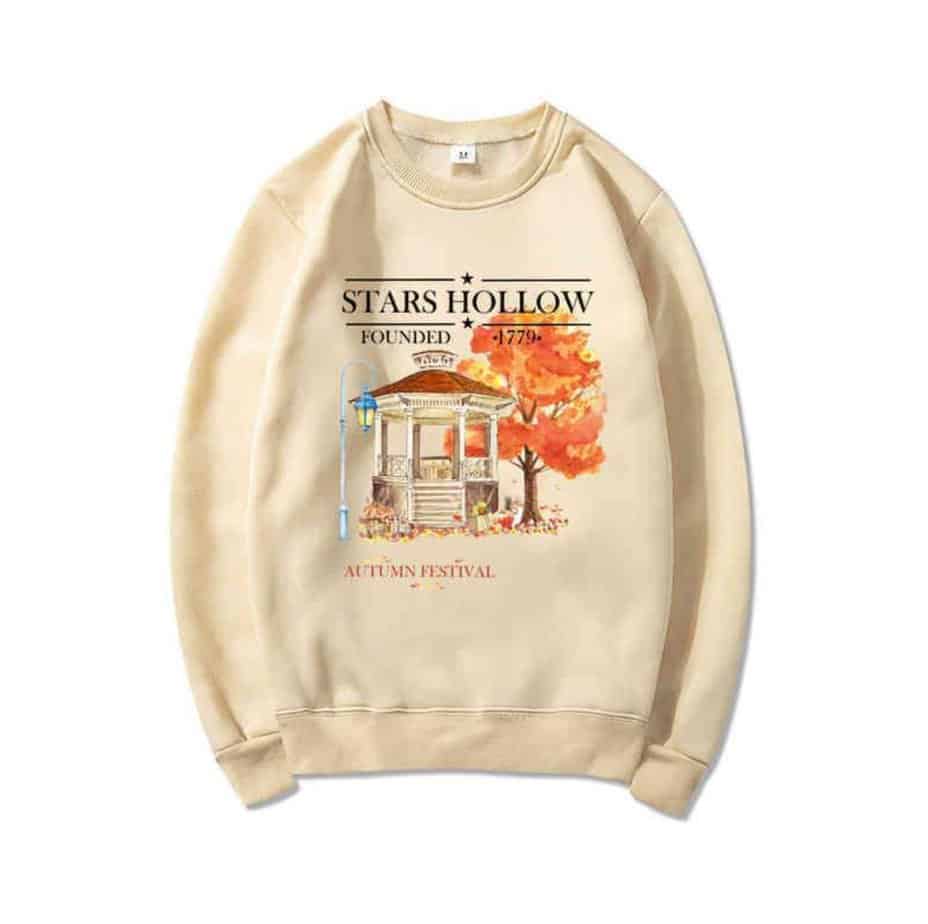 Just looking at this sweatshirt, I can hear Taylor ranting about Luke's lack of Fall festive décor in the diner. The Stars Hollow Autumn Festival is an age-old tradition and Gilmore Girls staple. I love that this sweatshirt encompasses all of that and more with the signature Gazebo at its heart.
Pros
Autumn Fall Festival design with gazebo.
Available in 8 colors.
Excellent size range of Small-3X.
Cons
Incredibly high shipping prices start at $31.06.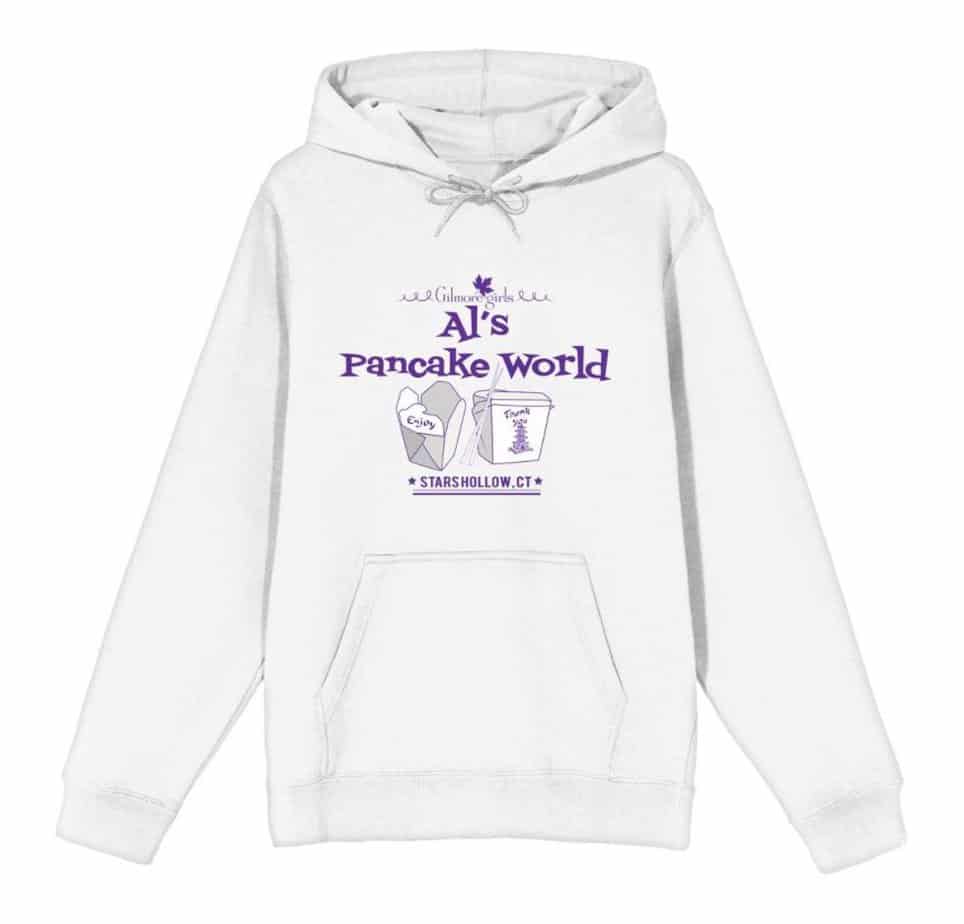 Al's Pancake World is a staple in the Gilmore household. This sweatshirt from Target highlights our favorite takeout place. It is offered in a wide size range of small-3X. I love the design, just wish I could get it in grey instead of white!
Pros
A wide size range is available.
Fast delivery times.
Cons
Only available in white.
High price for Target at $59.99.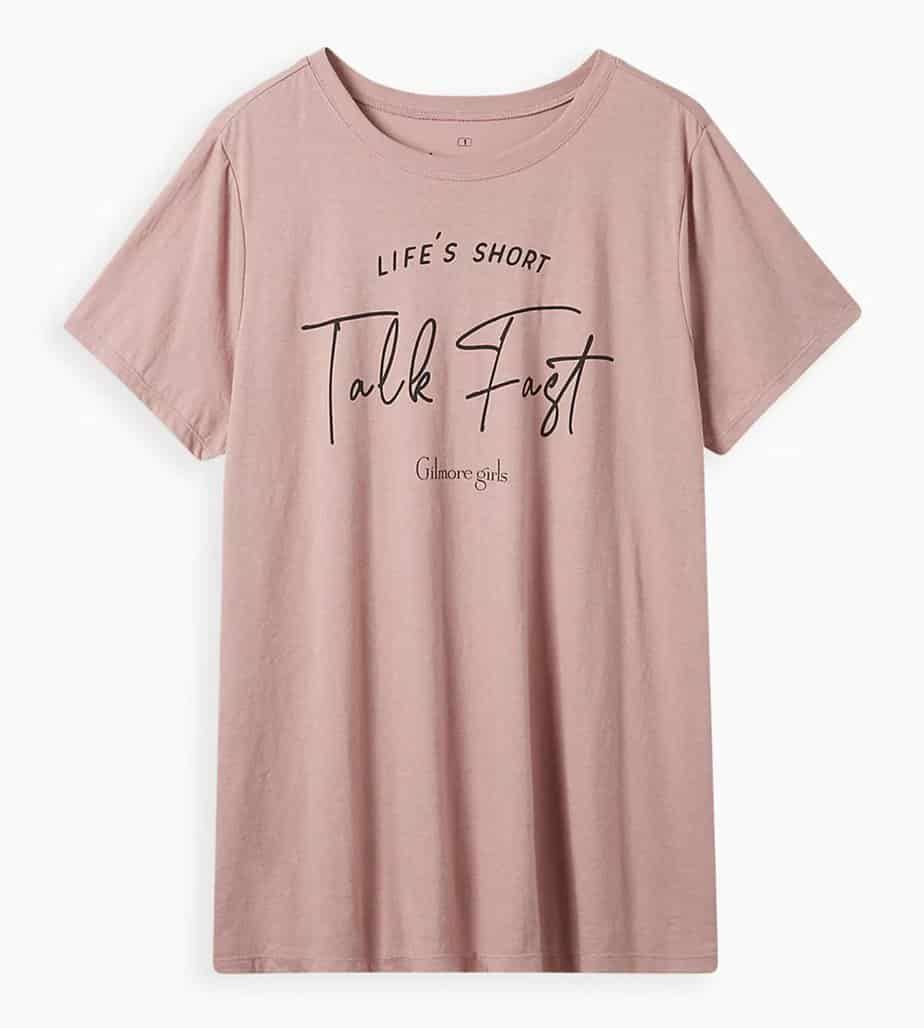 This shirt is perfect for anyone who likes to talk fast, like a Gilmore. I love that it features a minimalistic design and a soft pink color. Sizes range from Medium-6X.
Pros
The size range goes up to 6X.
Minimalistic design.
60% Cotton, 40% Polyester.
Cons
Sizes begin at Medium; no small or XS is available.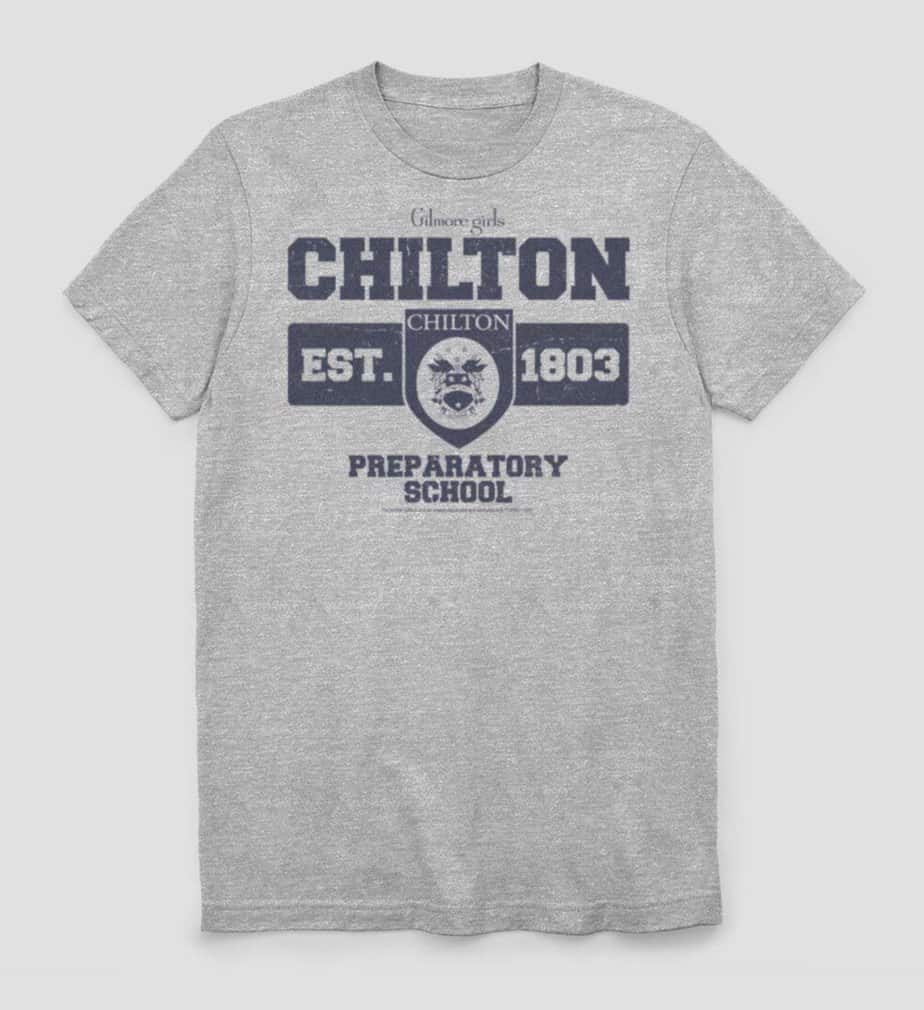 This t-shirt is an excellent pick for anyone who loved Rory's days at Chilton Preparatory School. While i'm sure athletics were not Rory's favorite, it features an athletic style with the school's name and crest. This t-shirt is offered in a size small-3X.
Pros
90% Cotton, 10% polyester.
Printed in the U.S.A.
Cons
Only available in a light Heather Grey.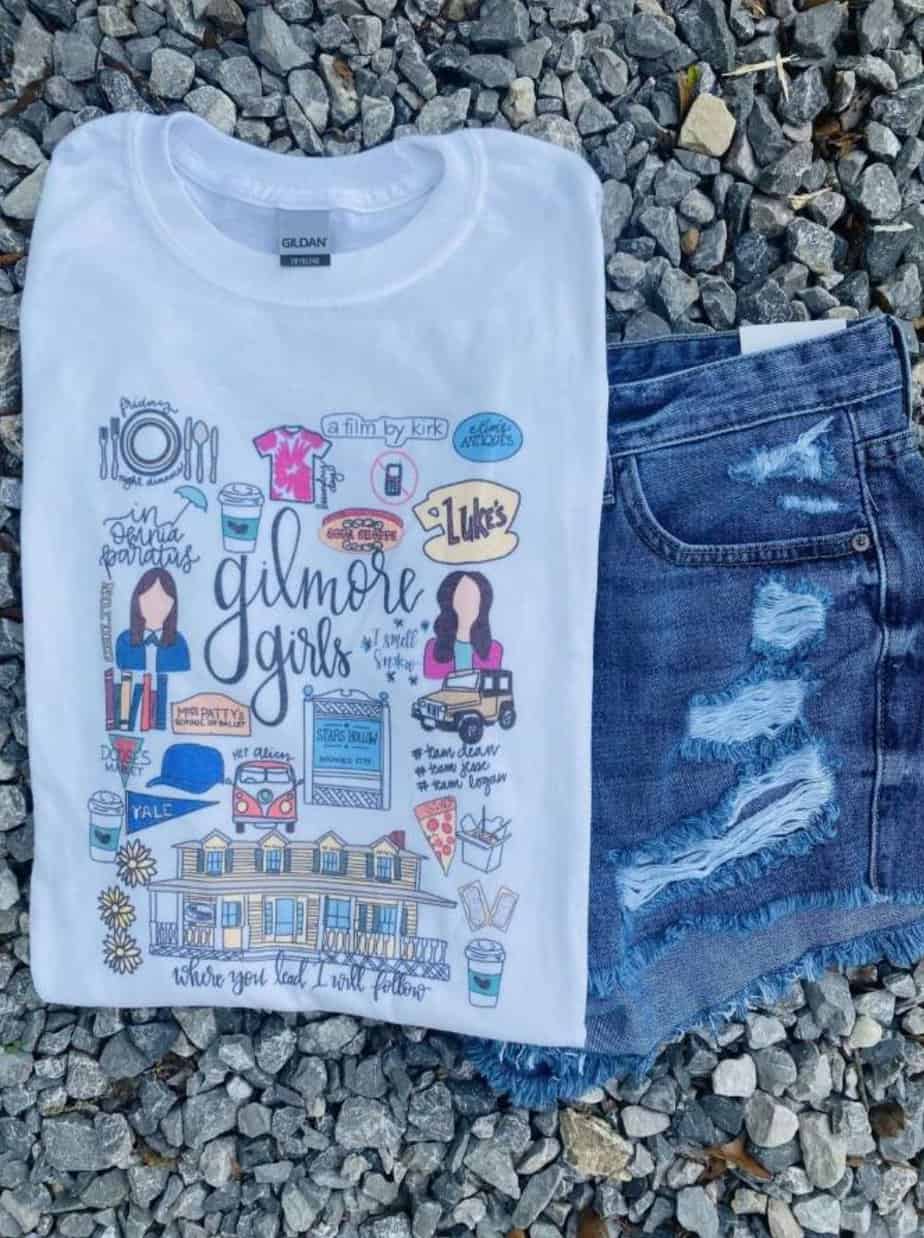 This shirt is offered in a short-sleeve, long-sleeve, or sweatshirt style. It features multiple hand-drawn images of all things Gilmore. I love that it features "a film by kirk" and Luke's no cell phone sign. Now, if only I could find a t-shirt with "Babette ate oatmeal." I would be set!
Pros
Offered in either short-sleeve, long-sleeve, or sweatshirt.
Available in a wide size range of small-3X.
Cons
Only offered in one color, white.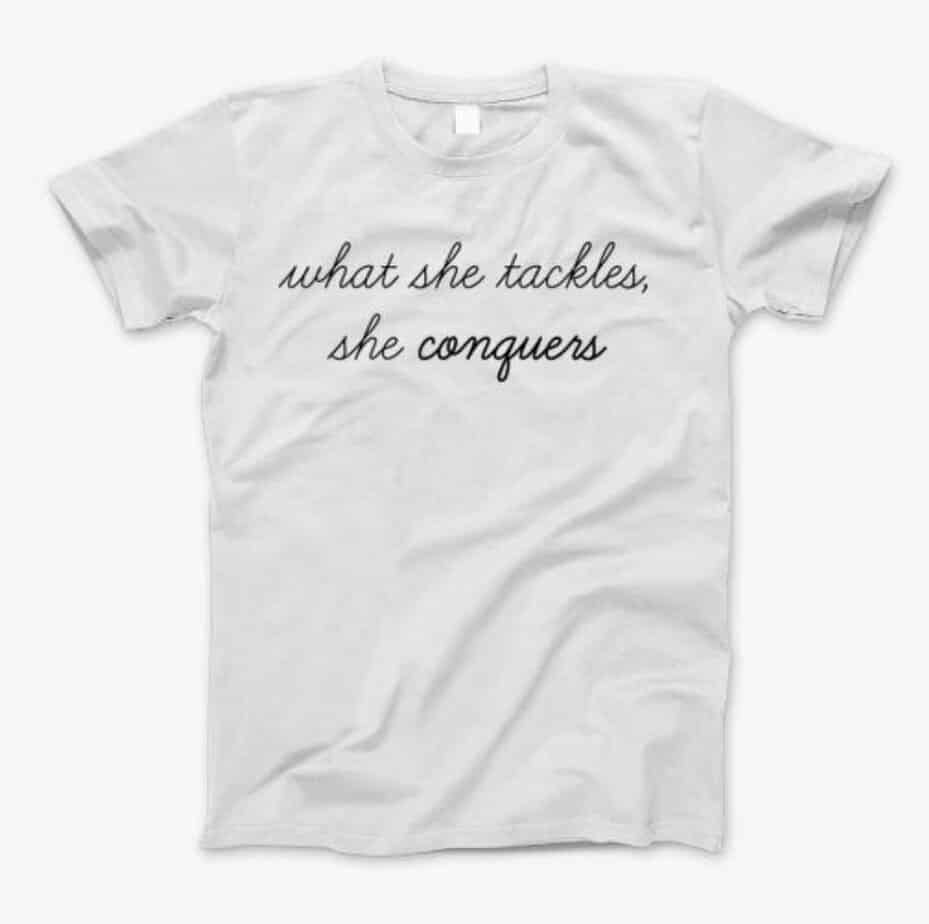 This quote from Richard about Rory has always stuck with me. "What the tackles, she Conquers." This quote embodies Richard's unwavering faith and support of Rory throughout her time in school. It is applicable and inspiring for all to overcome what we set out to accomplish!
Pros
Minimalistic design.
Available in Men's, Women's, and kid's sizes and cuts.
Available in 11 colors.
Cons
While the size range of small-5X is excellent, the larger sizes carry an additional charge.
No free shipping option.
This apron featuring Luke's diner sign would make the perfect gift for any Gilmore fan who loves to cook. It is comprised of 65% Polyester and 35% Cotton and comes in a navy blue color.
Pros
The tie-on apron is adjustable in size.
Features Luke's classic coffee cup sign design.
Cons
Accessories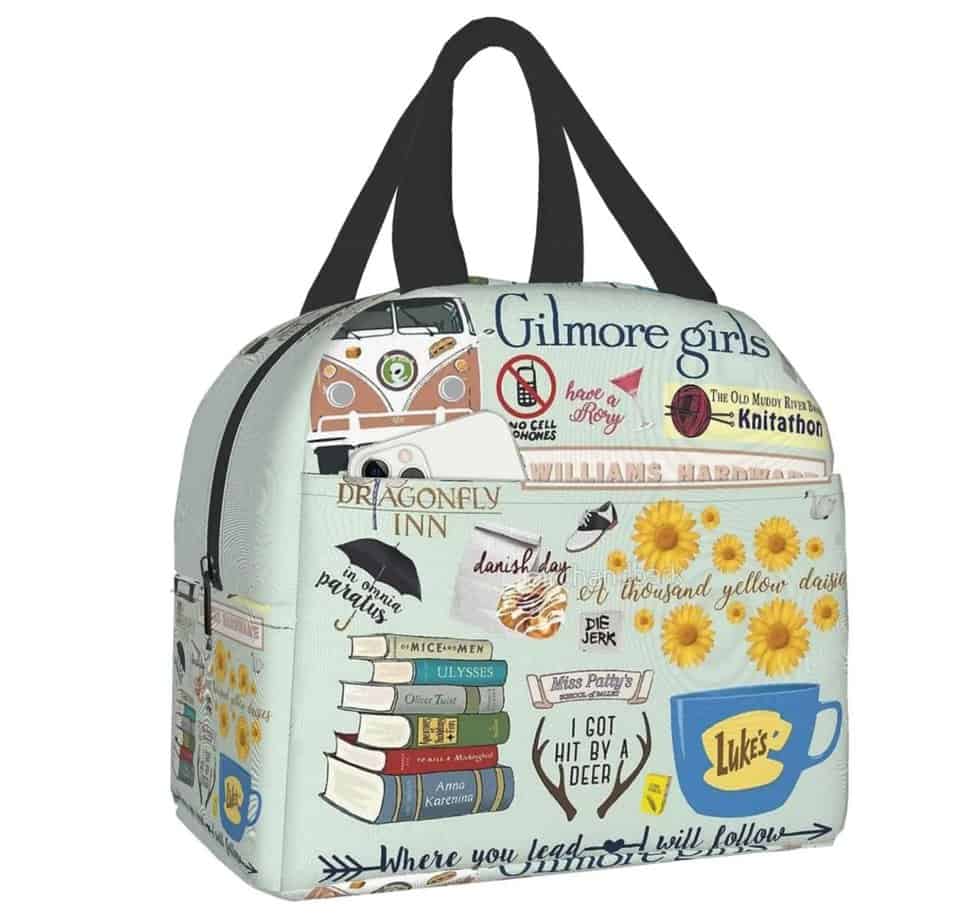 This adorable Gilmore Girls lunch tote is covered in Gilmore-themed artwork. It features a thousand yellow daisies, Miss Patty's, and Lane's band van. It is waterproof, insulated, and large enough for a standard lunch.
Pros
Oxford cloth material.
Can keep food at temperature for 4-6 hours.
Cons
Only available in one size and color.

When I see this tote, it always reminds me of Dean's time working at Doose's Market. It features their logo on a canvas 15.25in. x 15.75 in. tote. It is perfect for a farmer's market, flea market, or grocery store trip!
Pros
Classic Doose's sign design.
Fast shipping.
Durable material for toting heavy items.
Cons
Hand wash only.
One-sided design.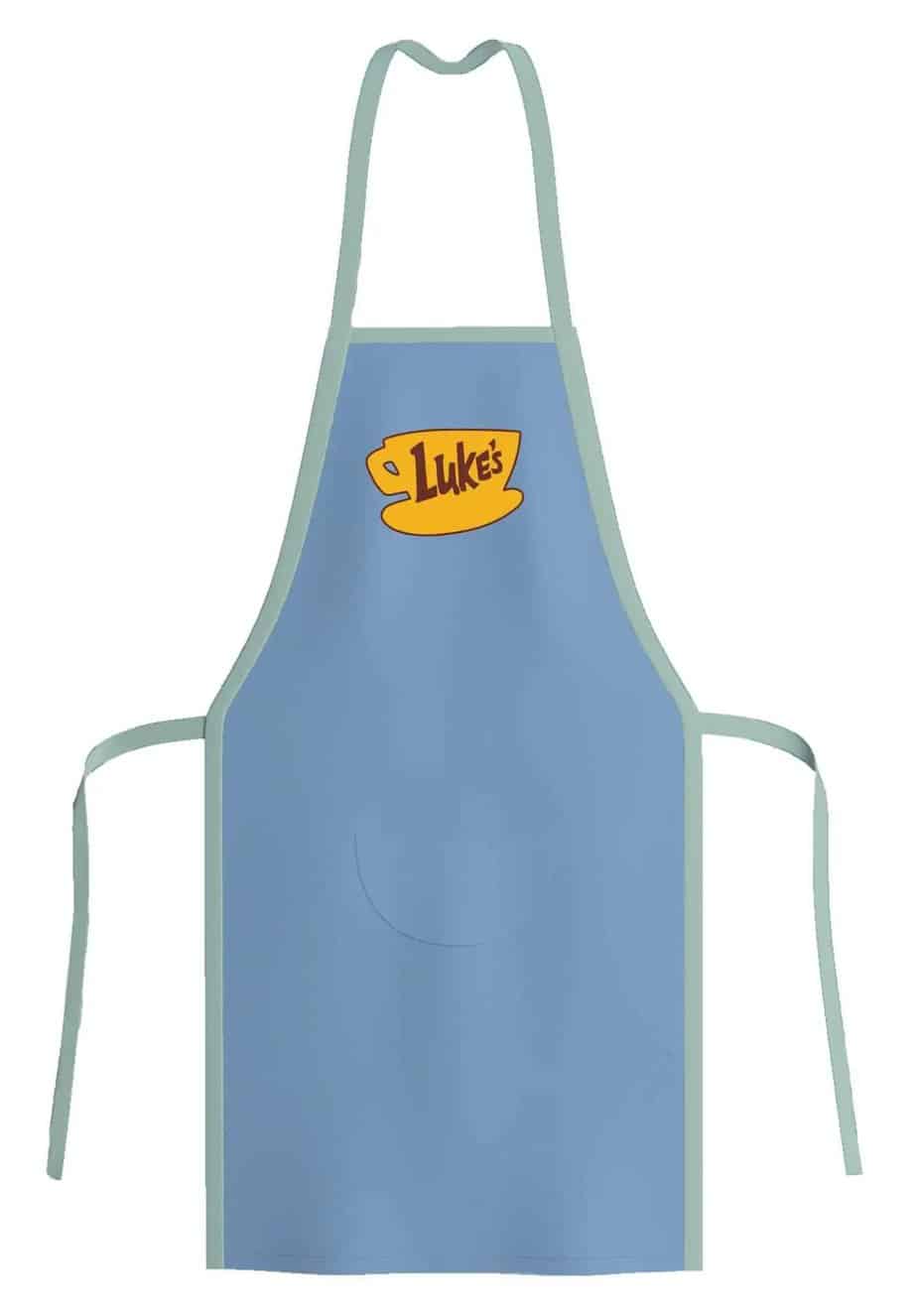 The official Gilmore Girls cookbook comes with a light blue Luke's Diner apron. It features some classic Gilmore Girls recipes and would make Sookie proud! It even holds the secret recipe for Sookie's famous Risotto!!
Pros
Includes over 75 recipes.
Includes hosting tips from Michele and etiquette tips from Emily Gilmore.
Cons
Only one edition is available.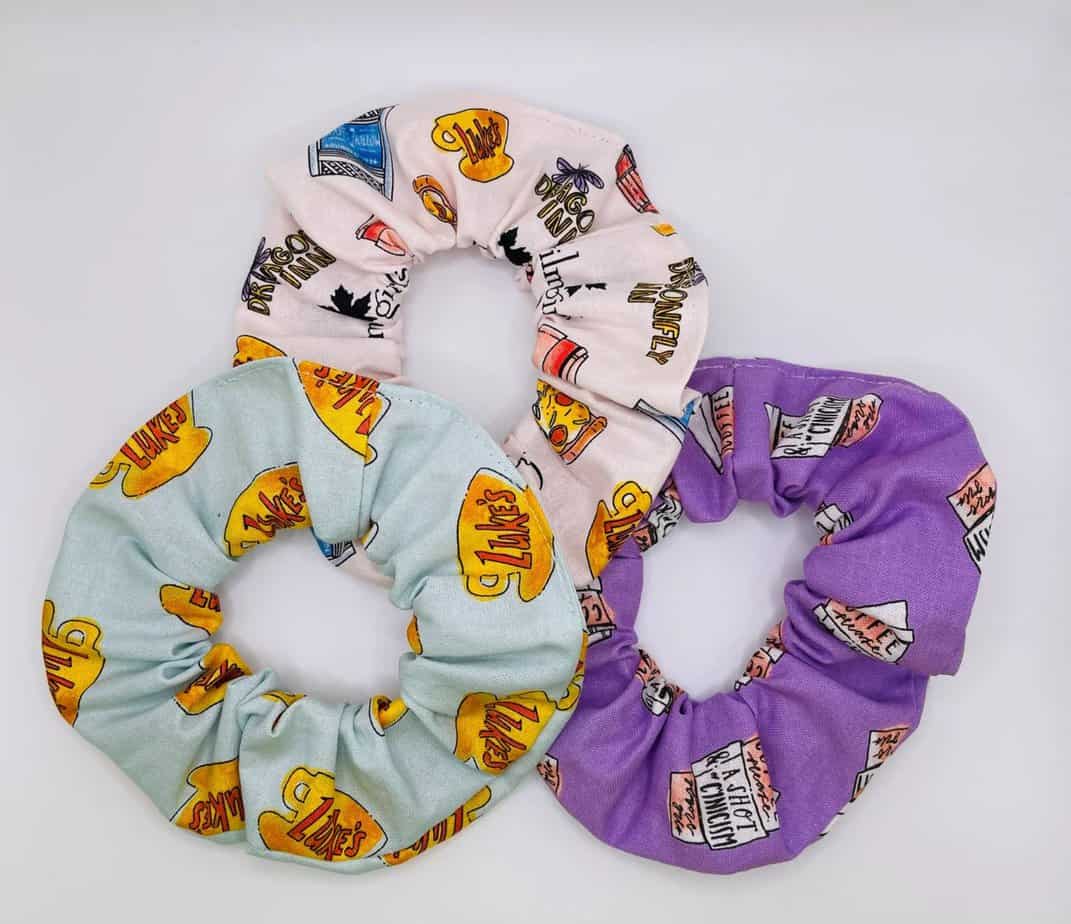 These adorable Gilmore scrunchies come in three prints. One features Luke's Diner sign, one a to-go cup of coffee with a shot of cynicism, and one featuring the Dragonfly Inn and Stars hollow sign. I bought all three because I couldn't decide which adorable design to buy!
Pros
Watercolor art design.
100% cotton.
Small business.
Cons
Slower arrival times as these are handmade.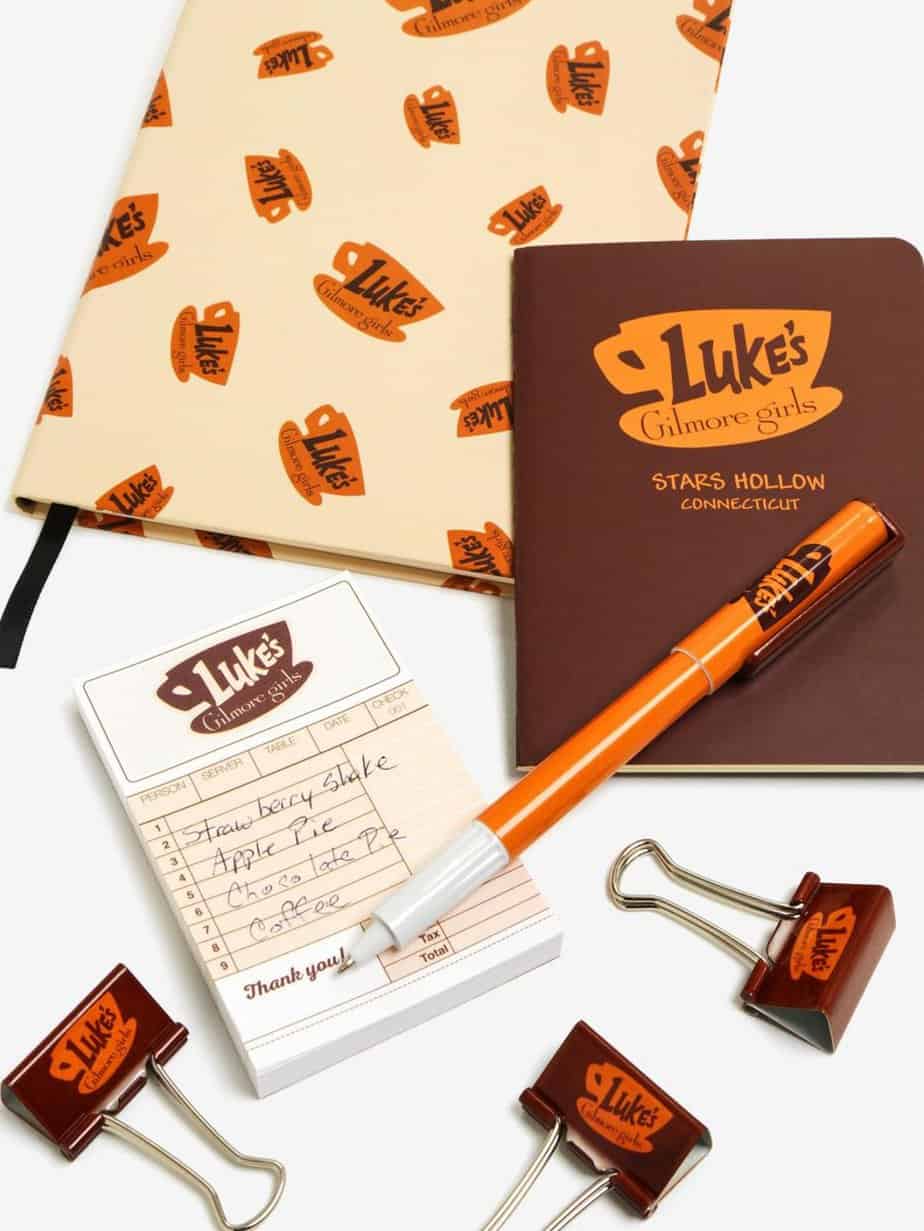 This set includes two notebooks, binder clips, a pen, and a sticky memo pad, all themed with Luke's diner logo. I absolutely love that the sticky memo pad is fashioned after a diner order slip! The attention to detail with this stationary set is incredible!
Pros
Adorable Luke's design with a diner order memo pad.
Reasonable price at $22.99 for many items.
Cons
Brown and orange color palette instead of the typical yellow and blue associated with Luke's.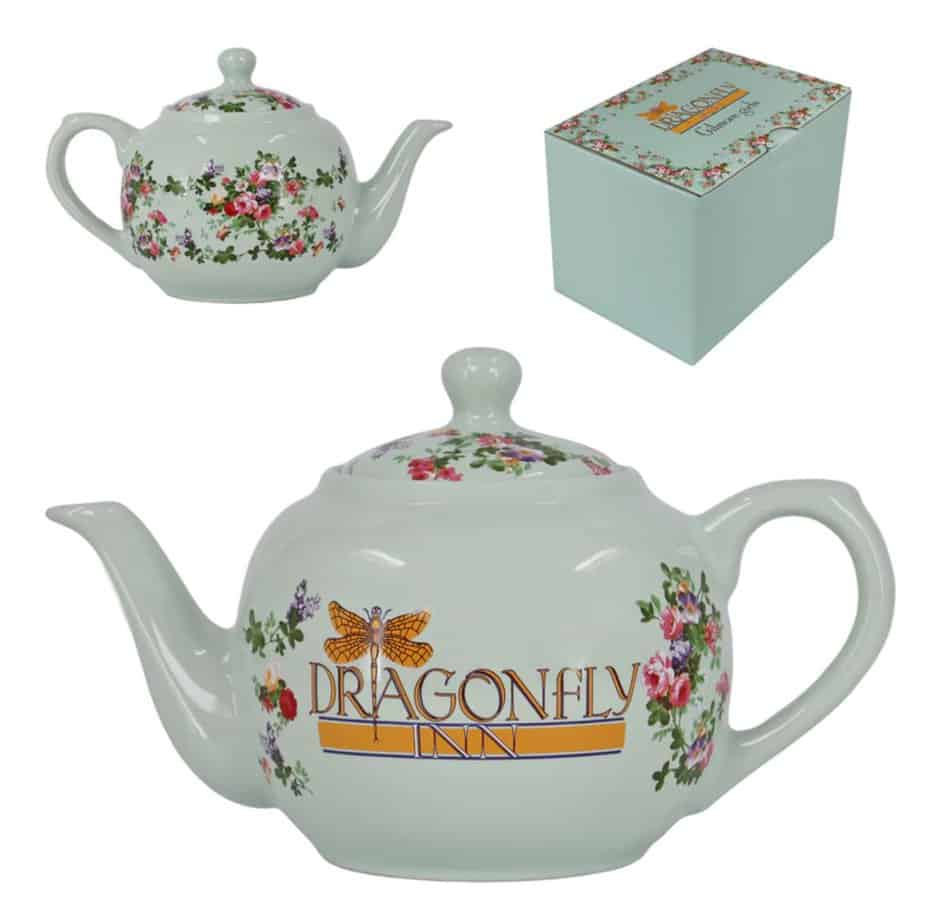 This Teapot is official merchandise from the Warner Brothers shop. I love the teal and floral print of the Teapot and how it embodies the spirit of the Dragonfly. I could easily see these sitting on every table for guests to enjoy a cup of tea with their breakfast at the Dragonfly Inn!
Pros
Functional Teapot with a 36oz. capacity.
Beautiful floral and teal design with the official Dragonfly Inn logo.
Cons
Teacups and dessert plates are sold separately.
Décor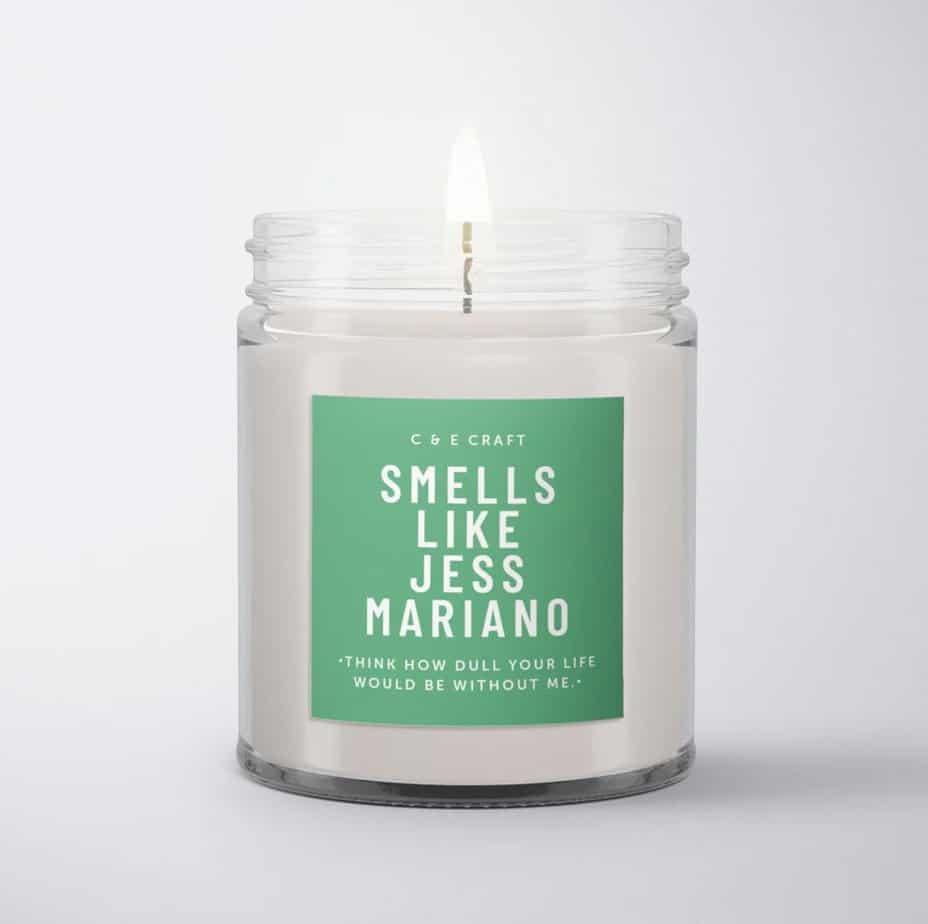 I have always been team Jess and wish we could have seen more of him throughout the series. I love that this candle is made for all of us who, with Rory, would have ended up with Jess. It is available in two sizes and has an abundance of scents. I am a big fan of the Morning Coffee option.
Pros
Many scents to choose from.
The excellent price point for the candle size.
Cons
High shipping price above $10.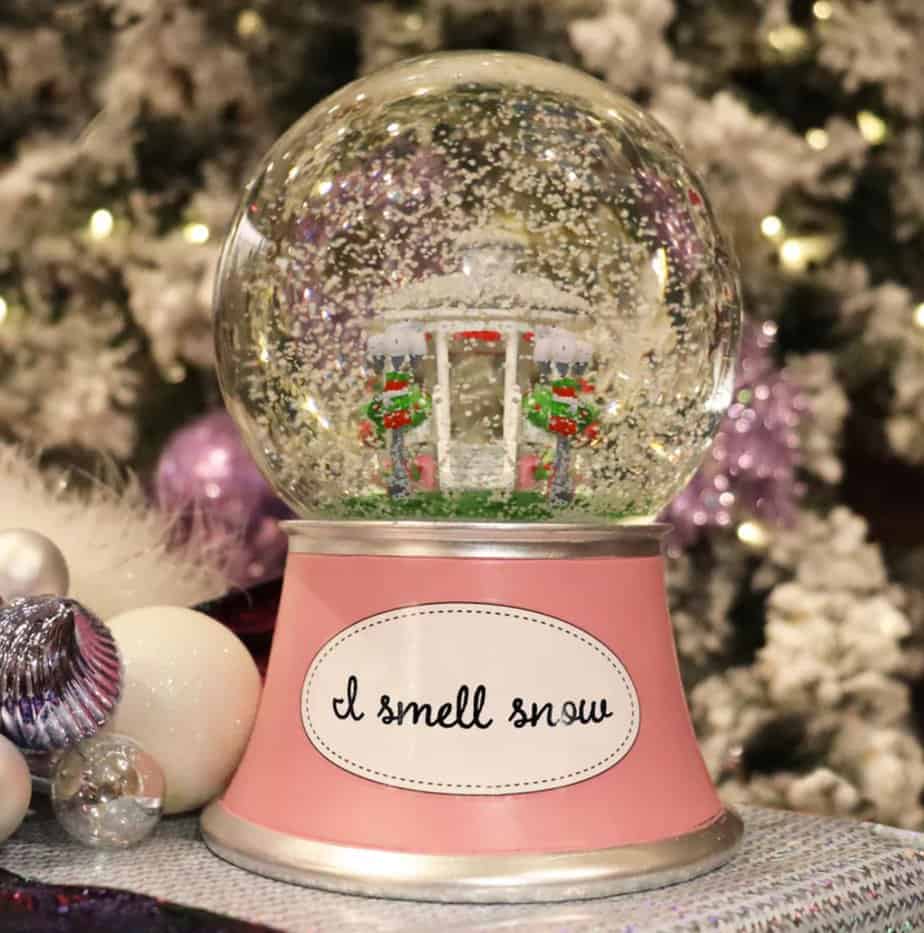 A snow globe featuring the Stars Hollow gazebo is a perfect way to share your love for Gilmore throughout the holiday season. I re-watch the series every Fall, but if I were to wait until after Thanksgiving, this would be a must-have. I especially appreciate that the designer placed Lorelei's favorite phrase, "I Smell Snow," on the base of the snow globe.
Pros
The reasonable price point of $39.95.
Features the quote 'I Smell Snow" on the backside of the snow globe.
Cons
The shipping price starts at $12.00.
Artwork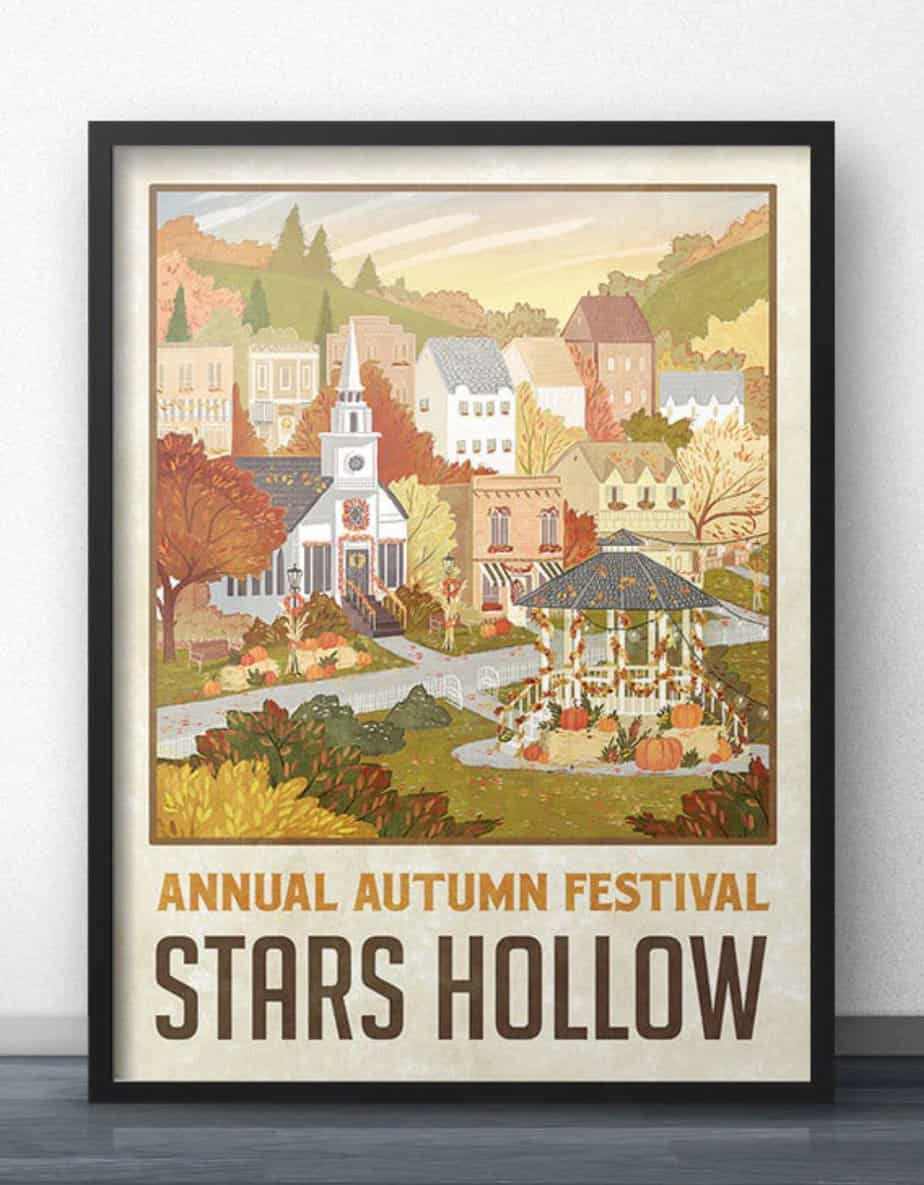 This autumn festival art print is designed beautifully and details the downtown square of Stars Hollow decked out in its Fall finest. It is available in multiple sizes to fit any space. This design would make Taylor proud with all of its fall leaves and pumpkins!
Pros
Available in multiple sizes.
Fast shipping times.
Cons
No framing option is available for purchase.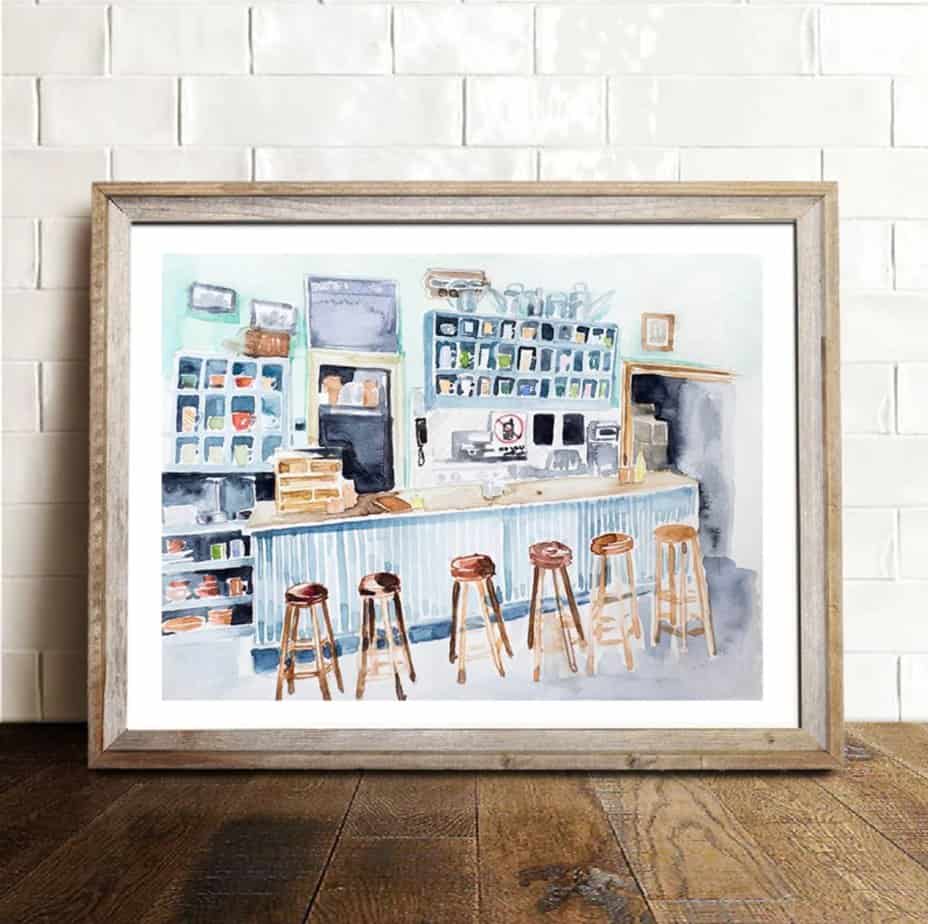 This art print features an empty Luke's Diner in watercolor. It accurately represents his counter, where we saw Lorelai drink many cups of coffee throughout the show. I love the attention to detail, including Luke's No cell phone sign.
Pros
Offered in four different sizes.
Printed on premium museum-quality paper with certified Greengard ink.
Beautiful watercolor hand-painted design.
Cons
Does not include framing.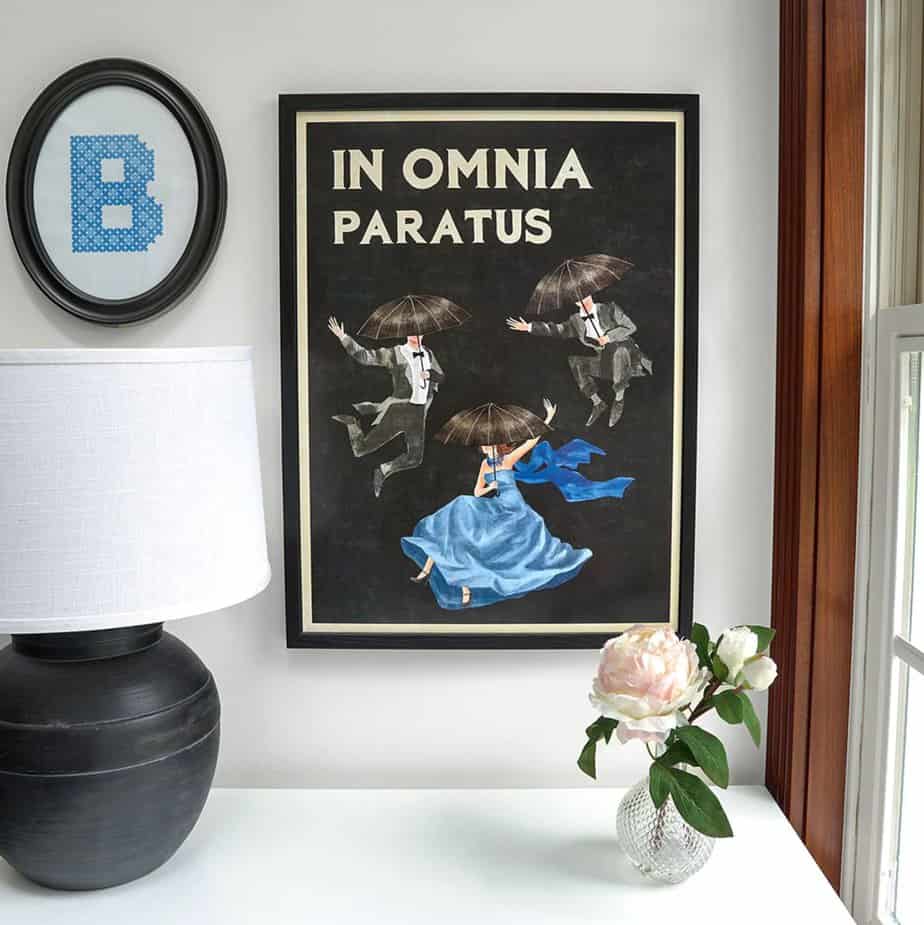 This poster is perhaps the most unique item of Gilmore Girls merch on this list. It is a poster featuring Rory's jump with the umbrella from season 5 and the tag line "In Omnia Paratus." What makes this piece of fan art so unique is not what you can see at first glance. With the use of a UV blacklight, further art is revealed with information for a meet-up of the elusive secret society. This poster is by far the best pick for any true Gilmore fan.
Pros
The secret hidden message is revealed under blacklight.
The excellent price point for art at $50.00
Fast shipping option.
Numbered limited edition print.
Cons
Only available in one size.
FAQs
Question: Is Rory's Real Name Lorelai?
Answer: Yes! Lorelai named her daughter after herself. Rory is a nickname.
Question: What Does In Omnia Paratus Mean?
Answer: The phrase is Latin and means "Ready for all things."
Question: How Many Seasons are There of Gilmore Girls?
Answer: There are seven seasons of Gilmore girls. They aired from 2000-2007. In 2016 Netflix released a limited episode special titled Gilmore Girls: A Year in the Life.
In Omnia Paratus
Gilmore Girls will always hold a special place in my heart. I grew up idolizing Rory and now try to channel a little Lorelai into my attitude daily. This show has an uncanny ability to make me laugh, even though I've seen every episode dozens of times. Every Fall, I get to revisit Stars Hollow and enjoy the journey of my favorite mother-daughter duo. Gilmore Girls will continue to be a comfort show for many, and their merch will never go out of style!
Want more TV Show Merch? Check out these links below!
Collect the Best TV Merch with This Ultimate Guide
Best Harry Potter Vans and Where to Find Them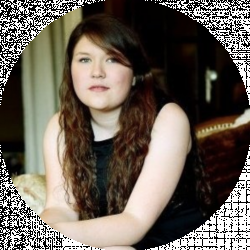 Latest posts by Kendra Gerken
(see all)