Are you a fan of America's most wholesome hero, or do you happen to know someone who is? Captain America has captivated audiences since his debut in March of 1941, and since then, a slew of merchandise featuring Cap's trademark shield has come out. I've got the 8 best Captain America backpacks on the internet and will walk you through how to spot a quality backpack from a fake. Feeling ready, Avenger?
Bottom Line Upfront
How can you not choose the iconic shield when looking for a Captain America backpack? I mean, really, this list should have just been the Marvel Boys Captain America! It's in my cart, ready to go on payday! Is it for little boys? Yes. Come at me.
Top 3 Picks
I bet Steve Rogers himself would approve of these backpacks. These are the top 3 picks out of the 7 best Captain America backpacks I'm going to show you. Their quality materials, stitching, design, and functionality makes these backpacks stand out amongst the sea of novelty backpacks.
The Origin of Captain America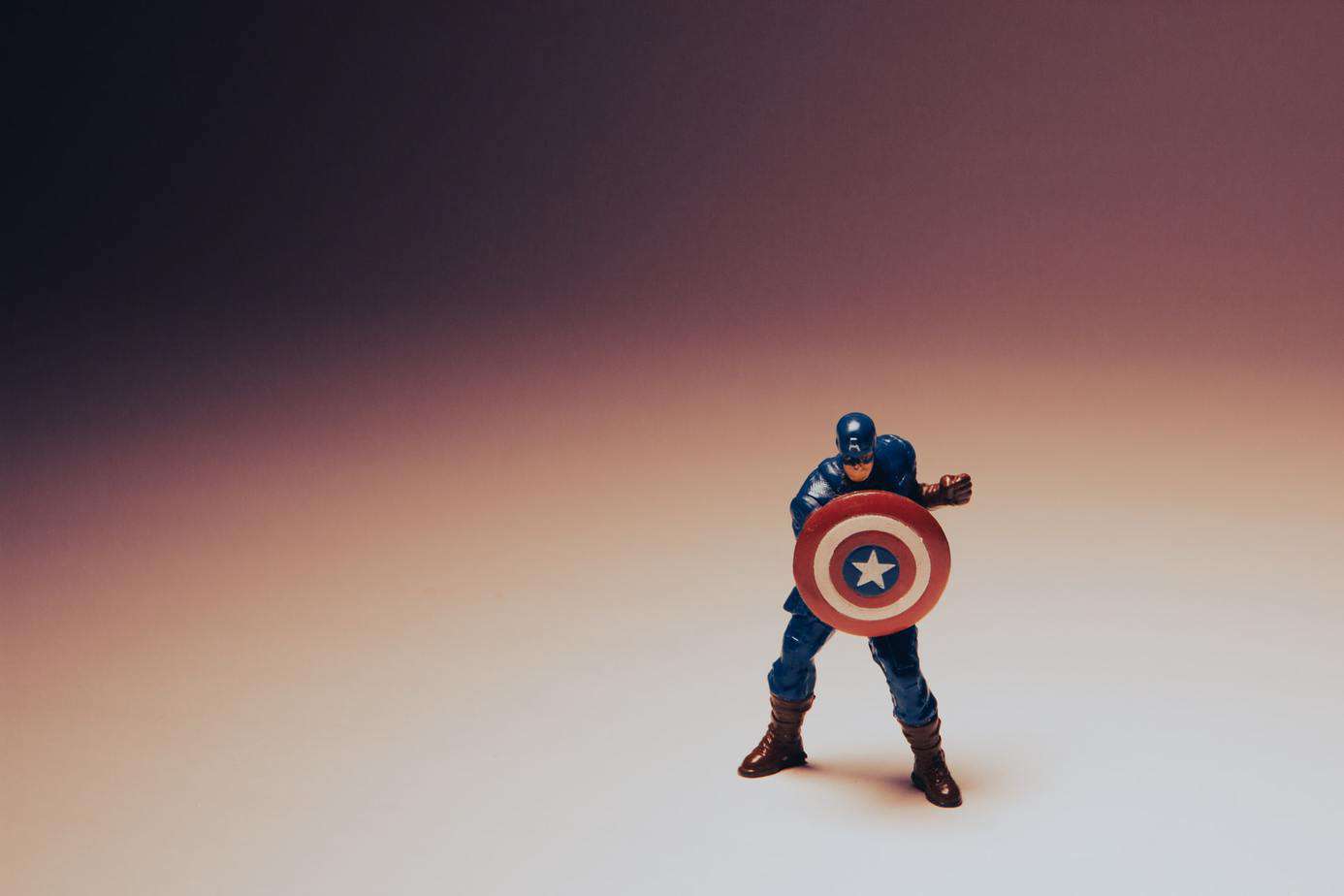 It was 1941 when Jack Kirby and Joe Simon debuted Captain America, but Steve Rogers didn't have his Captain title when his comic series began. Steve was a young man from Brooklyn who wanted to fight in World War II and help his country. As passionate as he was to fight, the U.S. military rejected him for being physically unfit.
This is why Steve Rogers agreed to take the super-soldier serum, which would enable him to fight as America's strongest bioengineered man. With his newfound powers, Steve is able to help America secure victory in the war.
Different Versions of Captain America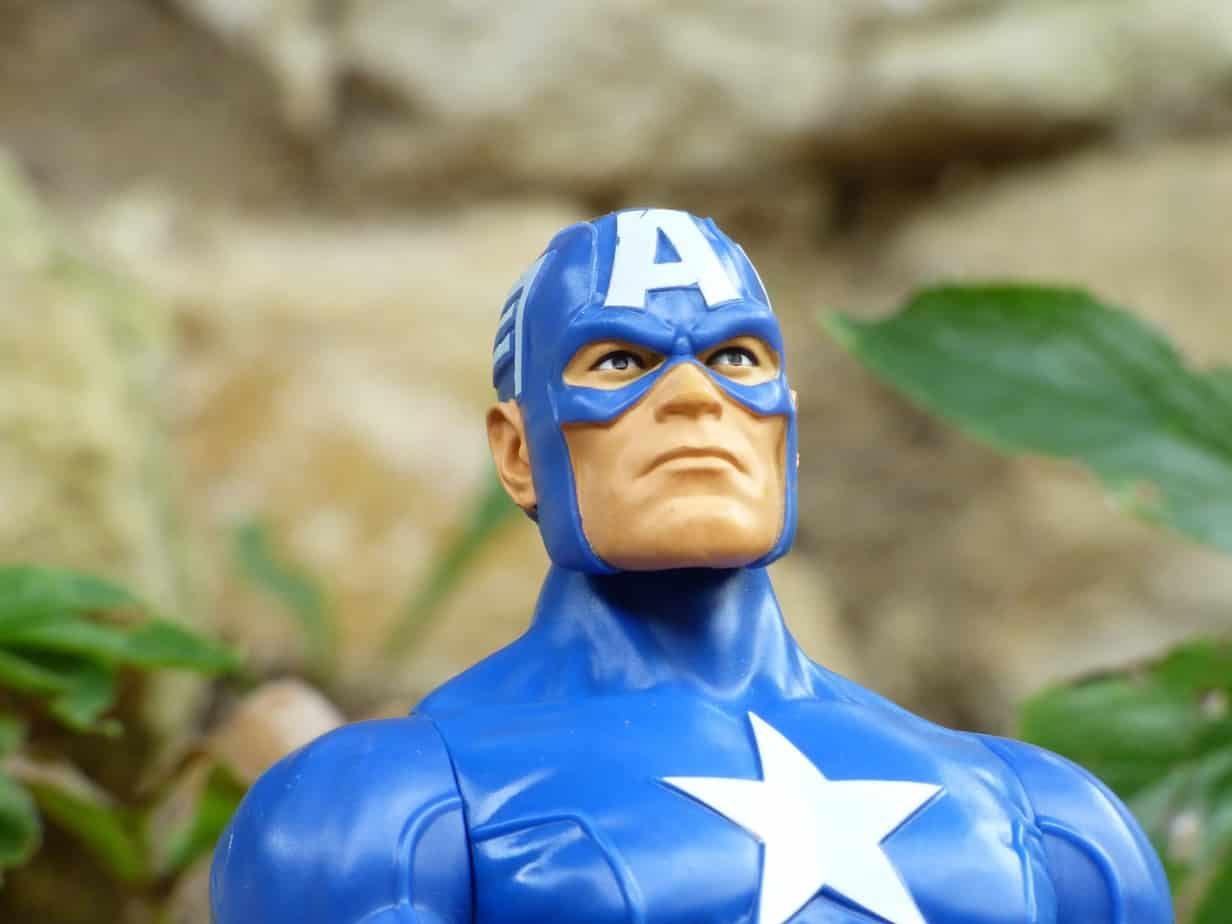 It's clear that Steve Rogers' origin story came about as the result of America fighting in WWII. Americans needed a hero, even a fictional one, to give us hope when it seemed like a never-ending war would drag on and take the whole world with it. Captain America represents hope and the American spirit, but since his origins, other versions of Captain America in alternate plot lines have come out, as well.
Original Captain America – Steve Rogers is the original Captain America. His plot throughout the original comics and his first MCU movie describe the creators' original idea for this character.
Sam Wilson – Remember how Sam didn't take up Captain America's shield in the MCU? Well, that isn't the case in the comics. When Steve loses his super strength due to rapidly aging, Sam became the new Captain America in the comics back in 2014.
Peggy Carter –  In one episode of What If…?, it is Peggy who is injected with the super-soldier serum. She lives in an incredibly sexist time and works with peers who don't always want her help, but with her powers, she's able to shape the war outcome into one where America is victorious.
Bucky Barnes –  While Steve Rogers is thought to be dead, Steve's best friend, Bucky, carries out the duties of Captain America. He acts as Captain America for a short time.
Where Can You Get Captain America Backpacks?

Even though Captain America's days of villain bashing are over in the MCU, Steve remains a popular hero in peoples' hearts long after the events of Avengers: Endgame. This means that Captain America merchandise is still readily available, well, pretty much everywhere. My top suggestions for where you can buy quality Captain America backpacks are:
Amazon
Walmart
Target
Etsy
Overstock
Shopify
Loungefly
Redbubble
What to Look for in a Captain America Backpack\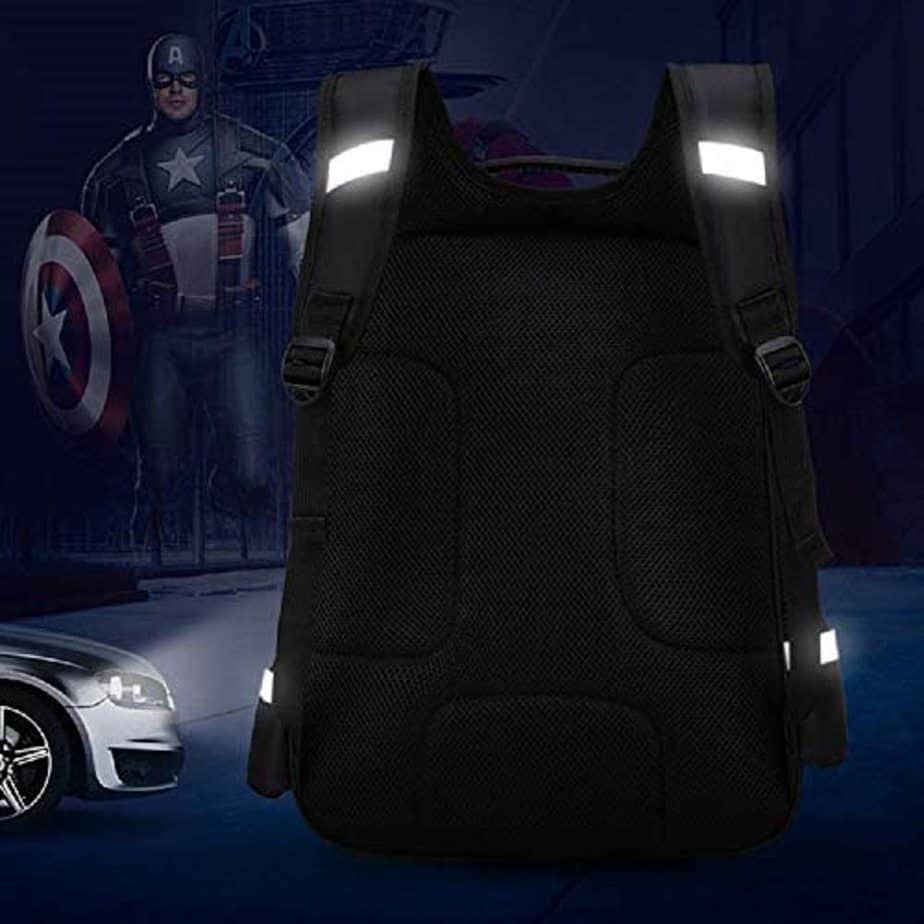 The downfall of some novelty backpacks is that the quality sometimes… leaves something to be desired. Some backpacks are sold for a high price only because they feature a popular character on the front cover, like Captain America or Iron Man. In this section, I'll show you how to find high-quality Captain America backpacks that are made with long-lasting materials.
Quality Stitching and Materials
If the backpack you're looking at has frayed edges, uneven stitching, or unfinished stitching on the inside, don't buy it. Sometimes, you can tell by zooming into the product picture to see whether a backpack has precise or messy stitching. Also, pay attention to the material the backpack is made from. I recommend waterproof materials and polyester.
Design
The design has to be perfect. No exceptions. If Captain America's face looks warped on the front pocket, then it doesn't matter how strong the zippers are-all you're going to be able to focus on is that warped face. Consider all the small details of the design to make sure nothing looks off.
Handmade vs. Officially Licensed
Some fans prefer officially licensed Marvel merchandise over handmade products, but some fans like how personal fan-made gifts feel. If you want to be assured of an item's quality, you'll always be safe with official merchandise; however, by buying from a small business with 5-star reviews, you can buy a quality backpack you can't get anywhere else.
Type of Backpack
Backpacks aren't just for school, though I will be showing you school backpacks in the products I review below.
School Backpack – Everyone remembers bookbags! These backpacks usually have one main compartment with a laptop pocket, other front pockets, and mesh side pockets.
Mini Fashion Backpack – These are small fashionable backpacks that usually only have one main compartment and one front pocket. They can hold small items you would put into a purse.
Camping Backpack – This is the largest kind of backpack on the list. Camping backpacks have the most pockets and the most space on the inside.
Drawstring Backpack – These can be used for sports and going to the gym. They're perfect for storing water bottles and gear.
Price
Handmade backpacks are typically more expensive than mass-produced backpacks, but this isn't always the case. Mini fashion backpacks are among the most expensive, with backpacks from the most popular brands going for around $70. School backpacks should be around $25-$65.
Warranty
Almost everywhere offers a warranty. If you buy from places like Amazon, Walmart, or Target, you'll have a certain number of days to either exchange the product or return it for your money back. With sellers of handmade products, warranty policies can vary, but they usually tell you about their product warranties somewhere on the store page.
Intended Use
If you're buying this Captain America backpack as a gift for someone else, consider what they might need a backpack for. Are they in school? Do they need a backpack for work? Would they prefer an athletic backpack for a sport? If they go camping a lot, maybe they'd prefer a camping backpack.
The Best Captain America Backpacks
These backpacks are worthy of a true Avenger, my friends. I selected these as the best Captain America backpacks for their aesthetic appeal, functionality, price, and uniqueness. Steve Rogers is a classic Marvel hero with an instantly recognizable costume design, which we're about to see down below. Look through these if you want to sport your own Captain America backpack, or if you'd like to buy one for the Marvel fan you love.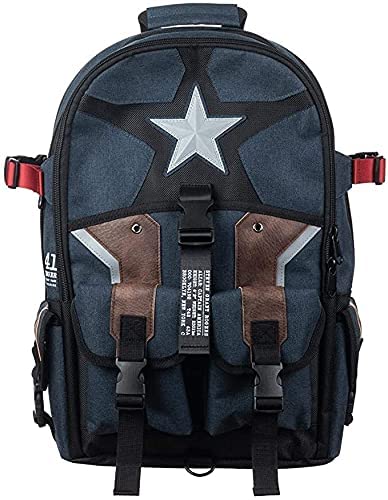 Best: School Backpack
About
This backpack may be pricier than some of the others, but its high-quality design and small details make it worth the price. As officially licensed merchandise, you can rest easy knowing that this backpack was checked to be sure it's up to quality standards, too. There are many smaller storage pockets in addition to the large, zippered laptop pocket, including a bunch on the sides and front. The laptop pocket keeps your electronics safe.
Key Features
Price Range: $60-$70
Type: School backpack
Material: Polyester
Best Feature: Many pockets that fit well with the design
Pros
High-quality officially licensed merchandise
Aesthetically pleasing design
Many pockets
Cons
Pricier than some of the other backpacks on the list
Best for: Movie Fans
About
The Captain America mega fan in your life will adore this backpack that looks just like Cap's shield! (it's you, isn't it?) This circular backpack is the relative size of Captain America's shield, and the detailing looks like his trademark weapon, too. To give the backpack even more Steve Rogers flair, the backpack straps are red and blue. This backpack only has 1 big compartment, so you won't get any extra storage space.
Key Features
Price Range: $20-$30
Type: Circular, single-compartment backpack
Material: N/A
Best Feature: Looks like Captain America's shield
Pros
Shape, size, and detailing look like Captain America's shield
Officially licensed Marvel merchandise
Blue and red straps
Cons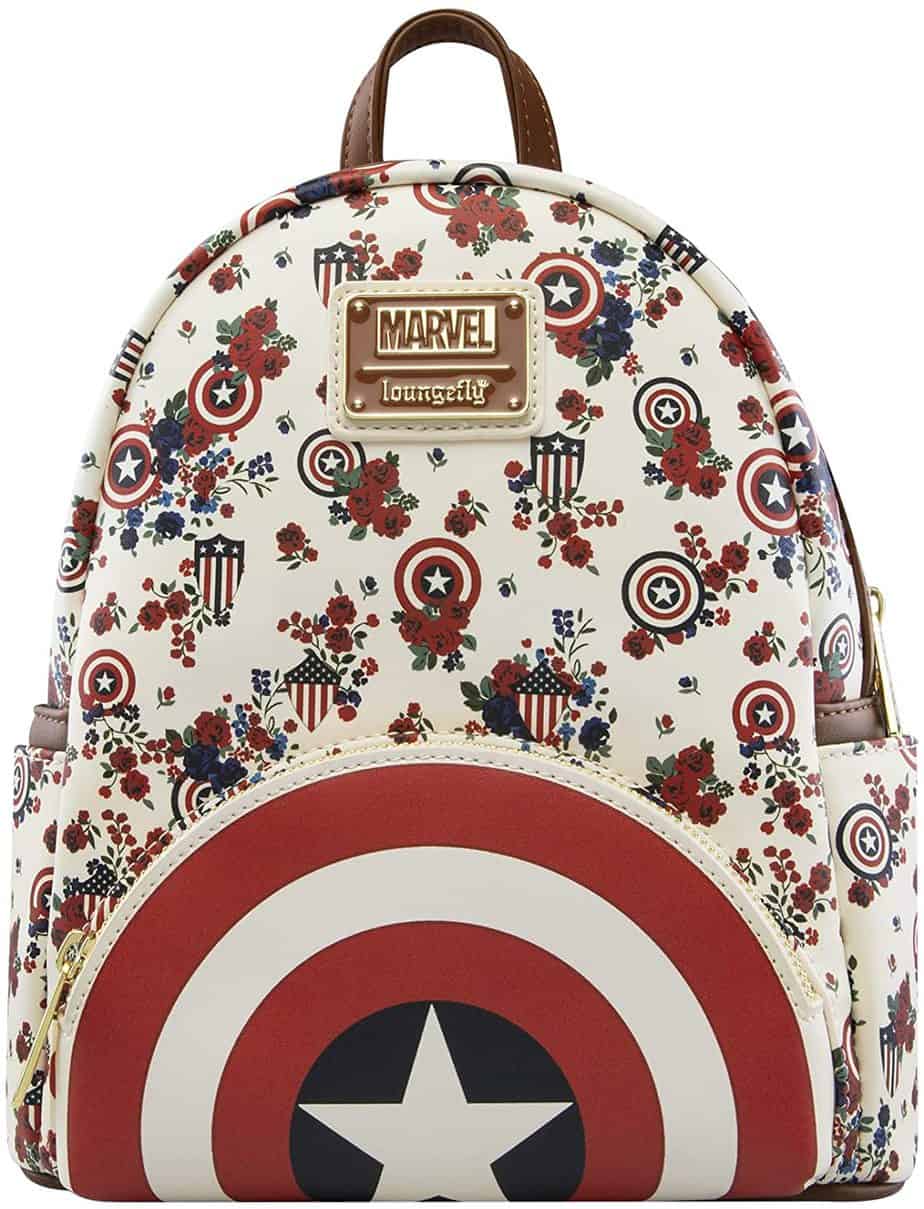 Best For: Elegance
About
This is the perfect Captain America mini fashion backpack if you want to incorporate your love for Cap into your outfit in a stylish way. I could totally see myself sporting this around conventions and book signings. The background of the backpack is white and the all-over print features Steve's shields and red and blue flowers. The front pocket looks like half of the shield. Since this is an official Loungefly backpack, you can be assured that this is a high-quality backpack made to last.
Key Features
Price Range: $65-$75
Type: Mini fashion backpack
Material: Polyurethane
Best Feature: Elegant design
Pros
High-quality brand
Officially licensed merchandise
Pretty, elegant design
Cons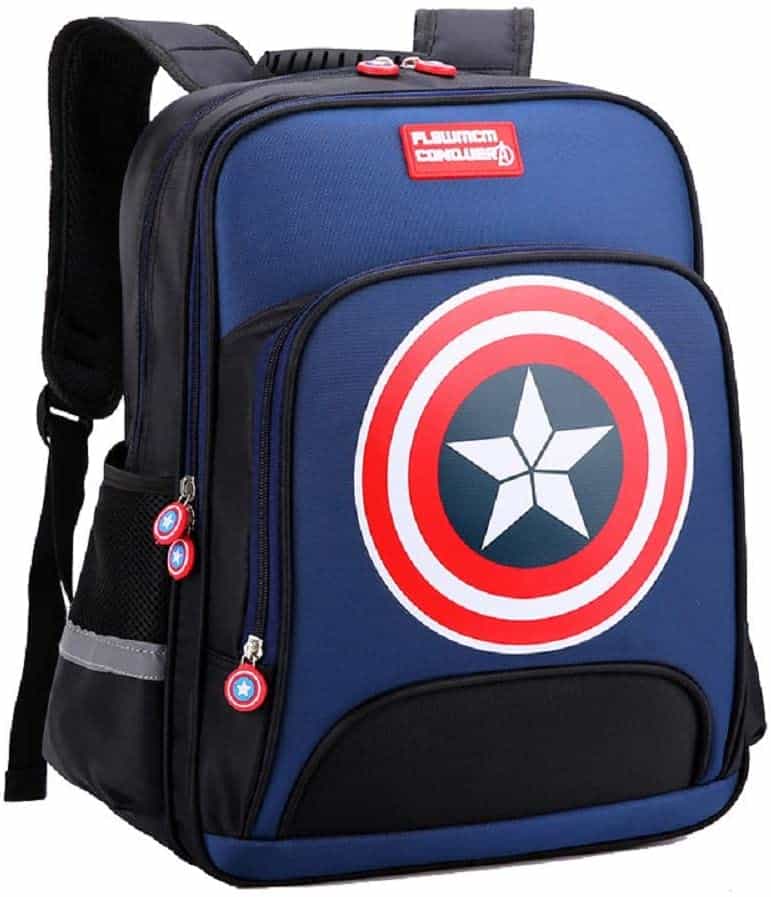 Best for: Color Variety
About
If you go with this durable, waterproof school backpack, you'll get to choose between 3 different color options. I think that's a great feature you don't often see. Captain America's shield is featured on the front pocket, and as an attachment to each of the zippers. You'll get to choose the background of the backpack, which can be either black, royal blue, or sky blue. There are 3 large compartments and 2 mesh side pockets.
Key Features
Price Range: $23-$33
Type: School backpack
Material: Waterproof high-density satin nylon and polyester
Best Feature: You can choose between a black, royal blue, or sky blue backpack
Pros
3 different color options
Durable backpack made of long-lasting materials
Captain America shields attached to every zipper
Cons
Not officially licensed Marvel merchandise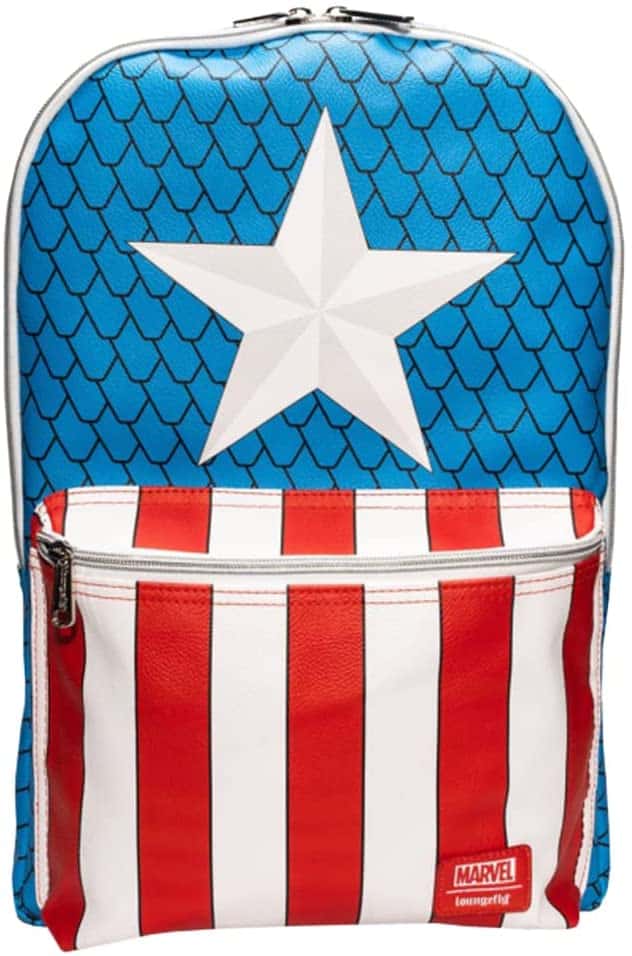 Best for: Bright Colors
About
If you like bold and bright, you'll love this Captain America school backpack. In my opinion, it's perfect for old-school fans of the comics. In the classic Captain America color scheme, the main pocket is bright blue with a white star. The front pocket is red and white striped. On the inside, there is a protected pouch where you can store your laptop. There's actually another mesh pocket on the inside, too, though there aren't any mesh pockets on the outside.
Key Features
Price Range: $20-$30
Type: School backpack
Material: N/A
Best Feature: High-quality brand
Pros
Loungefly is a trusted, high-quality brand
Official Marvel merchandise
Bright, eye-catching design
Cons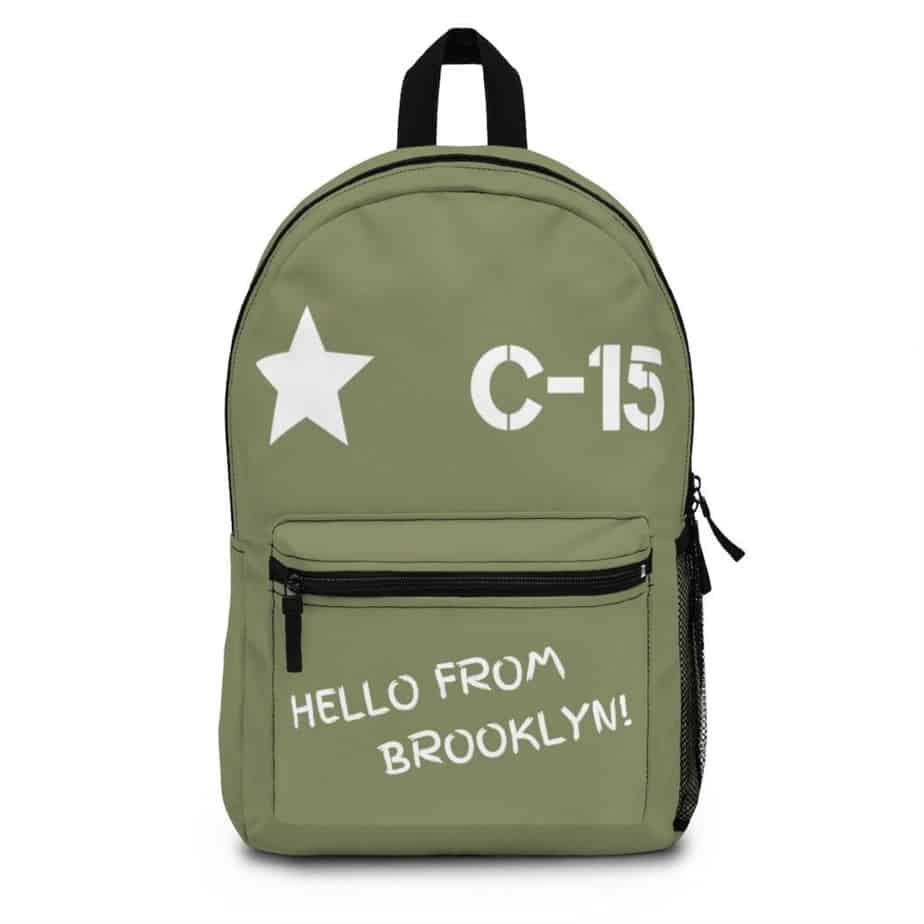 Best for: Comic fans
About
My husband would absolutely love this! I'm totally getting it for him for Christmas this year. This handmade Captain America backpack adds a personal touch. The army green backpack says, "Hello From Brooklyn," and "C-15." A white star is printed on the bag, too. Comic fans are sure to recognize this from Marvel's What If…? series. This backpack has one large main pocket, one front pocket, and one mesh side pocket.
Key Features
Price Range: $53-$63
Type: School backpack
Material: Polyester
Best Feature: Handmade by a top-rated seller
Pros
Inspired by the popular Marvel What If…? Series
Simple but unique and recognizable design
Handmade by a top-selling professional
Cons
Not officially licensed Marvel merchandise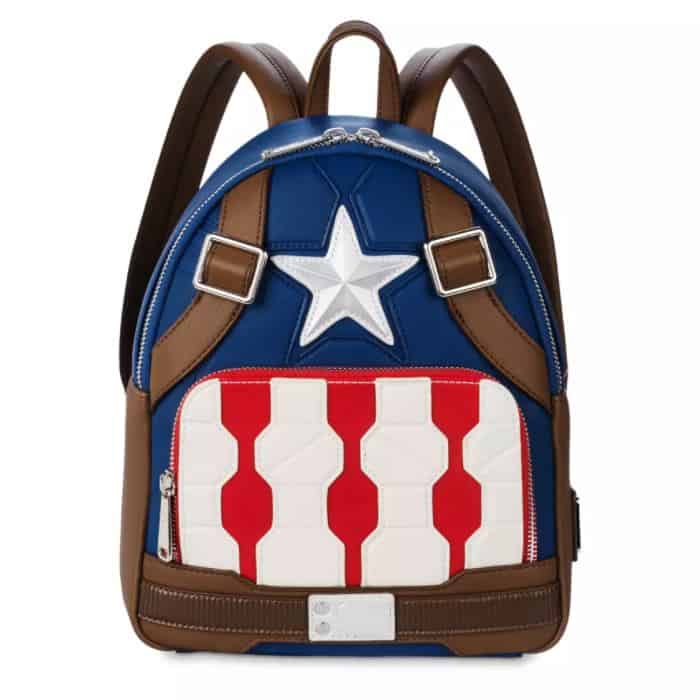 Best for: Editor's Choice
About
This mini fashion backpack from Loungefly looks just like Cap's suit from the MCU. The shade of blue with the white star and the brown straps is unmistakably Steve Rogers. Fans will think the red and white stripe pattern on the front pocket is a nice touch, too. As with all Loungefly mini fashion backpacks, this backpack has one main compartment and a front pocket. Though pricey, the brand and the design make this backpack worth it. I may or may not need to buy this for no reason at all.
Key Features
Price Range: $55-$65
Type: Mini fashion backpack
Material: Polyurethane
Best Feature: Design
Pros
Design perfectly replicates Cap's suit
Officially licensed merchandise from high-quality brand
Perfect stitching and quality zippers
Cons
FAQ
Your most frequently asked questions about Captain America merchandise will be answered in this last section. Got any other questions, Captain? Go ahead and leave your questions in the comment section below so I can get back to you with an answer ASAP.
Question: What is Captain America Best Known for?
Answer: These are Captain America's superpowers: Extreme speed, strength, endurance, agility, and reaction times. He became America's super-soldier by undergoing an experiment authorized by the U.S. government.
Question: What Types of Captain America Merch Are There?
Answer: There are countless types of Captain America merch! You can buy every kind of clothing with Steve's face on it, from scarves to tank tops to underwear to fuzzy socks and more. There is every kind of Captain America jewelry, stationery, backpack, tote bag, plush toy, action figure, etc. The question is, what type of merchandise isn't made with Captain America on it?
Question: Is Captain America Out of Style Now?
Answer: Captain America is most certainly not out of style! He's still one of Marvel's most famous and beloved superheroes. Even though the first Captain America movie came out over a decade ago, Steve Rogers still gets brand-new merchandise made after him all the time. I don't see Captain America's popularity going away anytime soon.
That's All, Folks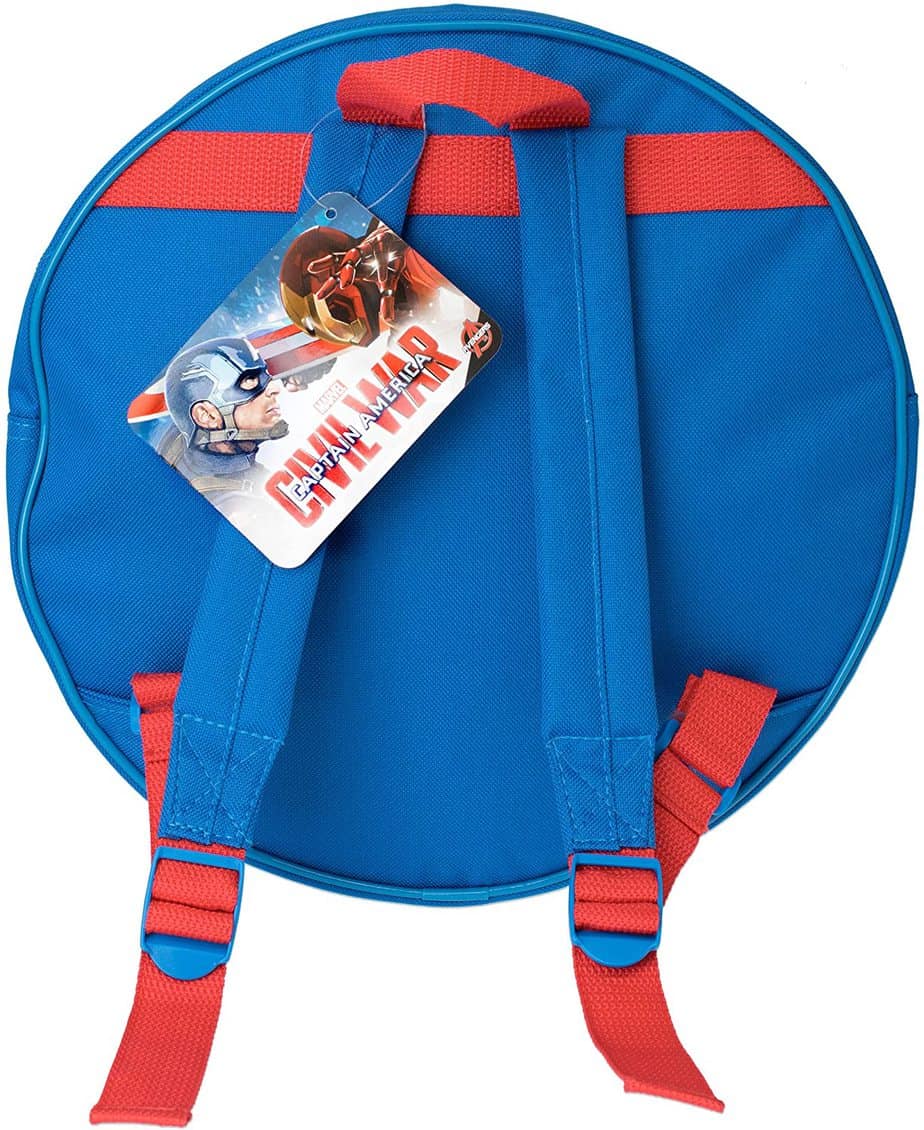 We've reached the very end of our guide to the best Captain America backpacks! Which one was your fav? I recommend the Marvel Boys Captain America if you want something unique and on point. But it's probably not that practical. I'd love to know which one you fell in love with and then have a gander at our list of ultimate Marvel merch!
Find more good quality merch, by readings these guides below:
Your Ultimate Marvel Merch Guide
The Ultimate Spider-Man Hoodie Guide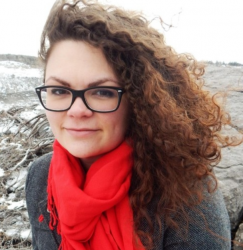 Latest posts by Candace Osmond
(see all)