Fun fact! I'm so obsessed with Converse sneakers that every single one of the fictional main characters in my books wears them. Now, I need to create a character who wears the Hello Kitty Converse collection.
The Hello Kitty Converse collection is adorable, and everyone is paw-sitively in love with every design. I know I am.
Converse even gives you the opportunity to customize and adorn them in a bunch of cute ways. Here is everything you'll need to know about the Hello Kitty x Converse footwear collection so you can get them before they're gone.
Bottom Line Up Front
I've admired the Hello Kitty Converse Collection from afar ever since it launched. But it was pretty much impossible to get them in Canada. Now, with shipping widely available on other retailers, I swooped up the Converse One Star OX Prism Pink for my daughter for Christmas!
Converse Collabs
Being in tune with customers is one part of the equation for Converse. It's allowed the brand to stay true to its past but be relevant in the present.
Recently, for instance, Converse released one of the biggest-scale advertising campaigns for the Chuck Taylor collection. It highlighted how Chuck has become an anchor across pop culture, and rightfully so.
The first episode (of three) featured Millie Bobby Brown and highlighted how the shoe line defines characters in films. The second chapter took us through LA's culture through stories of basketball player Jordan Clarkson, graffiti artist Spanto, and rapper Vince Staples.
Even athletes, models, and celebrities wear the company's instantly recognizable shoes. They can be regularly seen on Tv in movies and music videos. According to the company, the plan is to build on the culture the sneaker brand already has. I'm so excited to see what they do next!
Additional big names that have been spotted wearing the shoes include Kristen Stewart and Michelle Obama. Converse has even created special editions with fashion labels, like the Ace Hotel, artist Damien Hirst, and Comme des Garcons.
Maybe one day, Author Candace Osmond will be on that list *stares dreamily*
Converse X Hello Kitty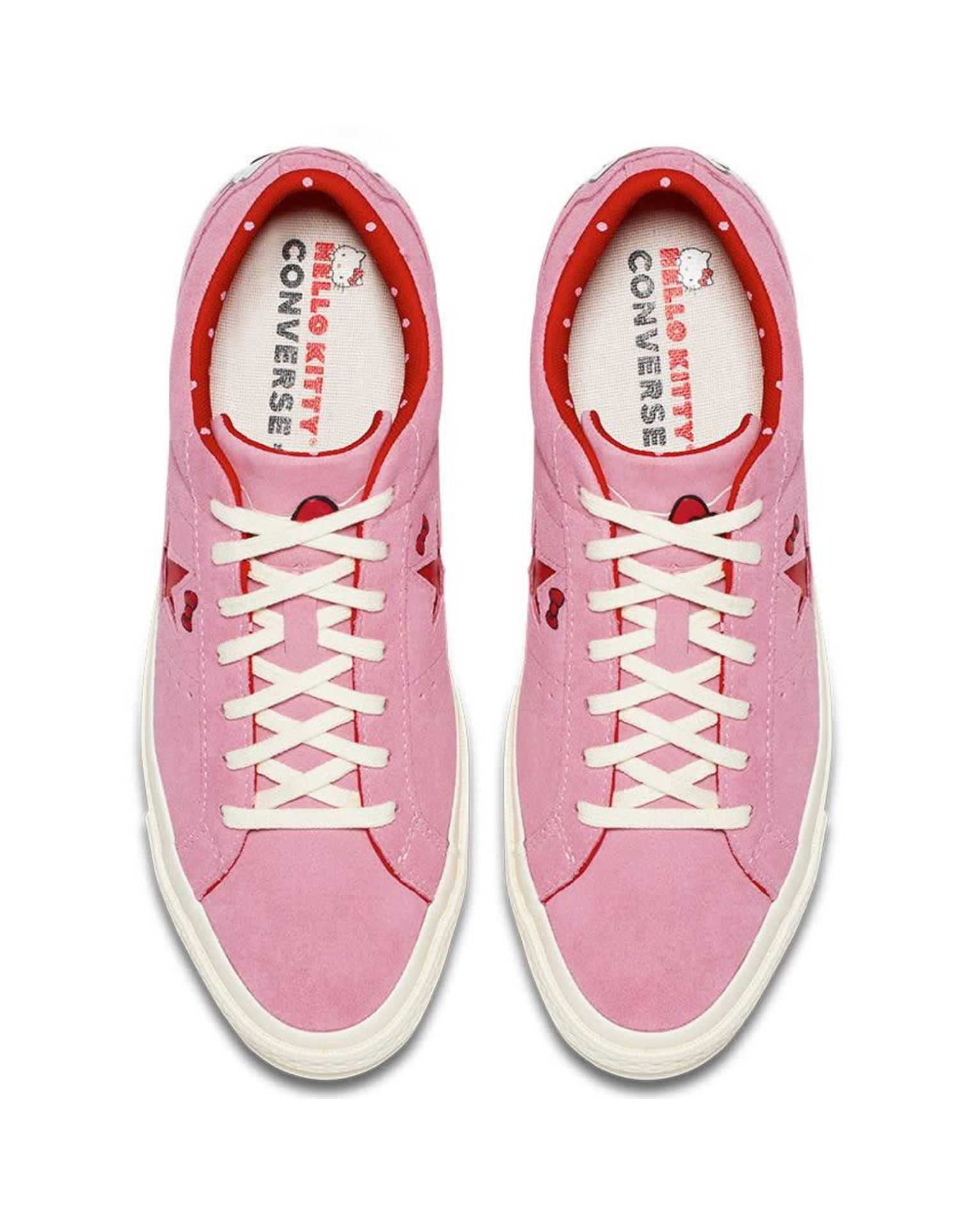 Sanrio, the firm that owns the kitty character, teamed up with Converse to bring us custom-designed graphics that are too adorable to stand. Debuting in 2018, the collaboration included some of Converse's most famous silhouettes. They took the three iconic styles and awarded them a Hello Kitty twist.
The three styles in question include the One Star, Chuck 70, and the Chuck Taylor All star. They're all fashioned into must-have fashion statements for multi-generational fans of both brands.
Better yet, all three designs have polka dot printed lining and custom-designed logos and graphics. They also retail with a second set of laces in all-over Hello Kitty prints.
In the newest collection of accessories, apparel, and sneakers, bold pieces are available in youth and adult styles. The Chuck Taylor All-Star and One Star designs incorporate both brands' iconic symbols, allowing them to fit seamlessly into your wardrobe.
Key Features of Converse You Need to Watch For
All of Converse's shoes are distinguished by three unique features. Even when the company collaborates with another brand, it retains its unique signature style and classic Converse DNA through these features.
The Company Star
Converse has one of the most instantly recognizable visual identities. Created in the 1960s, the company's star insignia is reflected in every new version, celebrating the history and traditions of the company.
According to the company, the star symbolizes high quality and excellence. It's a minimalist and modest yet stylish logo, representing one of the strongest modern companies available today.
All Star's Rubber Sole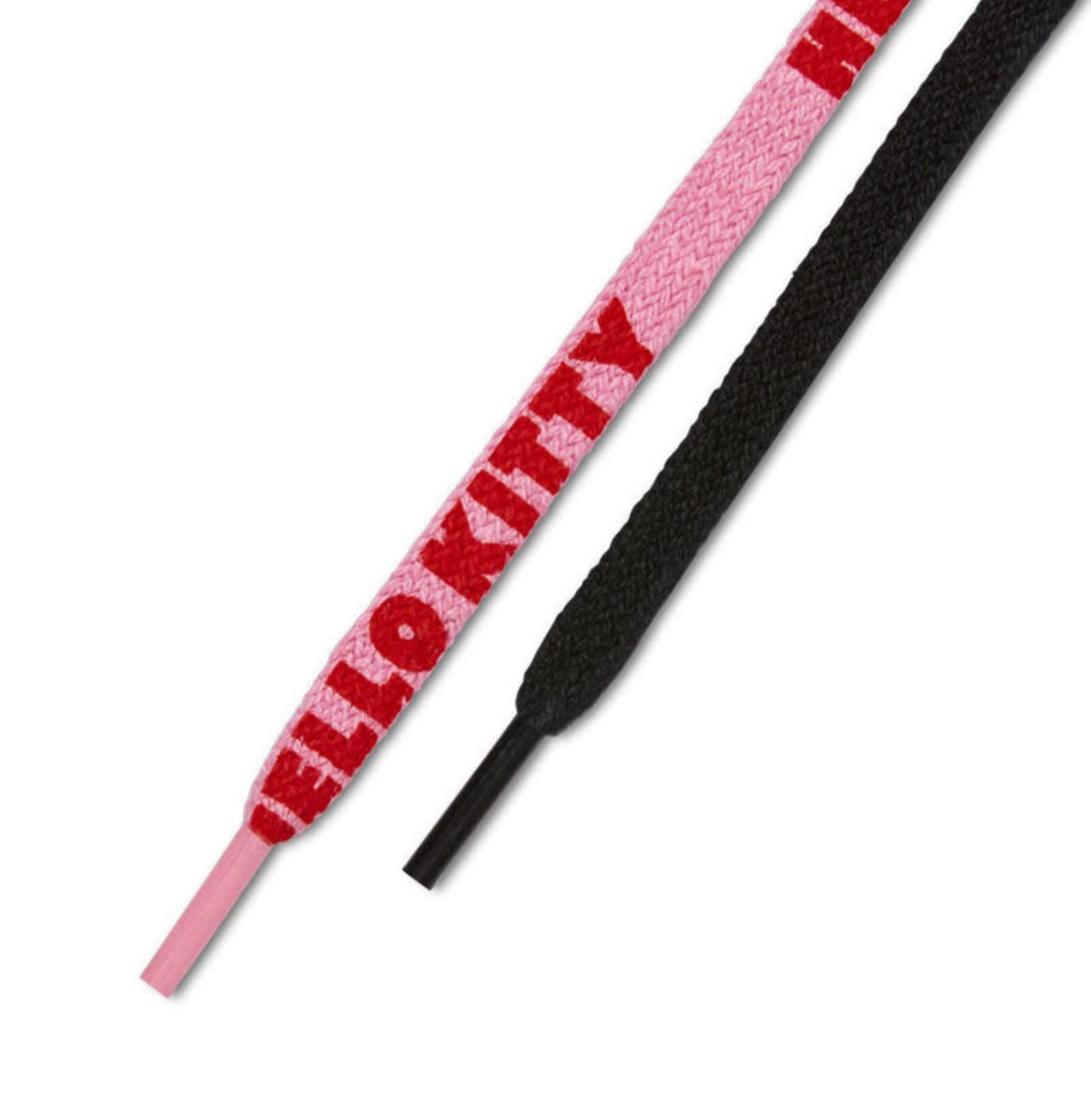 All of Converse's All-Star shoe soles are made of plain rubber and some other fuzzy material. The fuzzy part covers approx 50 percent of the sole. That may sound random, but there is a reason. Converse does this so its shoes can get taxed as slippers. Slippers carry lower importation taxes compared to sneakers.
Also worth noting, the gum rubbers soles warm as you walk around. They heat up due to your body heat and friction with the ground. This heat, in turn, helps award the rubber even more grip.
A Smooth Rounded Toe
Converse Shoes have a distinctive white toe cap made of solid rubber material. Also, it should be positioned parallel and straight to the laces at the bottom. You'll often hear that fake Converse shoes typically have bigger toe capsizes than authentic All-Star varieties.
Monochromatic Chuck Taylors have their toe caps in the same shade as the canvas.
Basic Types of Converse to Consider
There is plenty you can pick from; boots, platform shoes, slip-on sneakers, and more. The basic styles range from low-top, high-top, Chuck Taylor, Chuck 70, One Star, Classic Chuck, Wide width, etc. The options are pretty much endless these days.
So, what are your options if you decide to give the Hello Kitty Converse shoes a try? Only three main styles were used in the Hello Kitty collab. These are the One Star, Chuck Taylors, and Chuck 70.
The Converse Hello Kitty Collection
Here is everything you'll need to know about the three styles in the Converse Hello Kitty collection.
One Star
Hello Kitty has delivered a distinct feel on One Star's suede upper. The design applies a peek-a-boo approach where all iconic elements of Hello Kitty appear within this design's key visual features.
Additional features you'll find include clear outsoles with repeat bow print, debossed puff print bow detail, and bow & whisker printings. For the smaller ones, a Hello Kitty head, debossed puff print bow, and Velcro straps outline on the tongue.
Chuck Taylor
The Chuck Taylor design retails in two distinct style variations, the Chuck Taylor All-Star Hi and All-Star OX. The All-Star variation is the original basketball sneaker. It became a cultural icon for allowing millions of individuals to reflect their personal style and tell their own stories.
With the Chuck Taylor All-Star Hi, you also see another global system of self-expression freshly. Features here include a screen-printed Hello Kitty and a "say hello to me when you see me" message.
The second Chuck Taylor design features a "say hello to me when you see me" message printed on the foxing tape. A Hello Kitty face is also printed with flocked bows.
Chuck 70
The Chuck 70 design is a modern iteration of Chuck Taylor's All-Star design. These celebrate a period when the sneaker had just evolved into the pinnacle of utility and function for sport.
The high-top boasts screen-printed Hello Kitty bow graphics on the toe-cap and a Kitty head on the Converse's upper. You'll also find a clear outsole with a repeat bow print.
The Best Hello Kitty Converse Sneakers from the Line
Since launching the limited-edition line, the Hello Kitty Converse sneakers have become nearly impossible to find in stock. What designs the Converse site has been out of stock, and big band name sites don't have them either. I managed to find each design from alternative retailers. The prices are higher, but if you're a Hello Kitty and Converse fan like me, it's totally worth it.

Hello Kitty is one of the most popular cartoons birthed from my generation, and her likeness can be seen on everything from a plethora of coffee mugs to cell phone cases and even food. So, it's no surprise that a Converse design like these black Chuck Taylor's is highly sought after. Adorable to fashionable, these Hello Kitty Converse sneakers are to die for and, in my opinion, go with everything.
Key Specs
Price Range: $50 – $60
Type: Chuck Taylor OX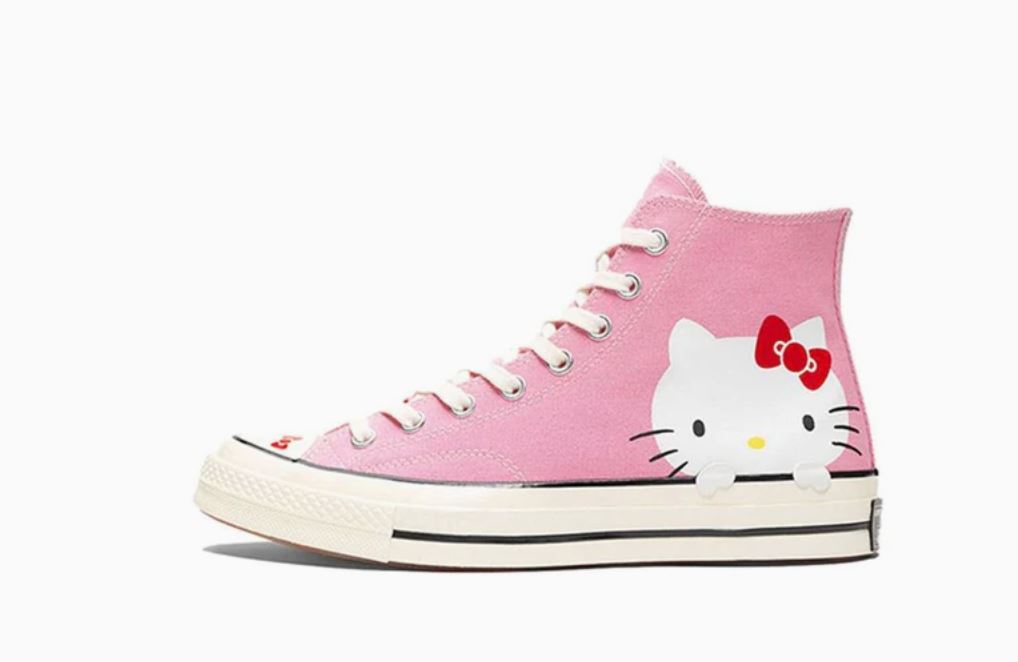 Fancy some pink sneakers? Us Hello Kitty fans appreciate the attention to detail that went into the design of these Chucks, including the character's signature red bow emblazoned on the side of the shoe.
I love these cuties because, aside from the adorable kitty and the omnipresent star logo, the rest of the shoe is kept relatively simple, with a clean white design and classic Converse styling. The bow print on the sole of the shoes got me all "awwwww".
Key Specs
Price Range: $200 – $500
Type: Chuck 70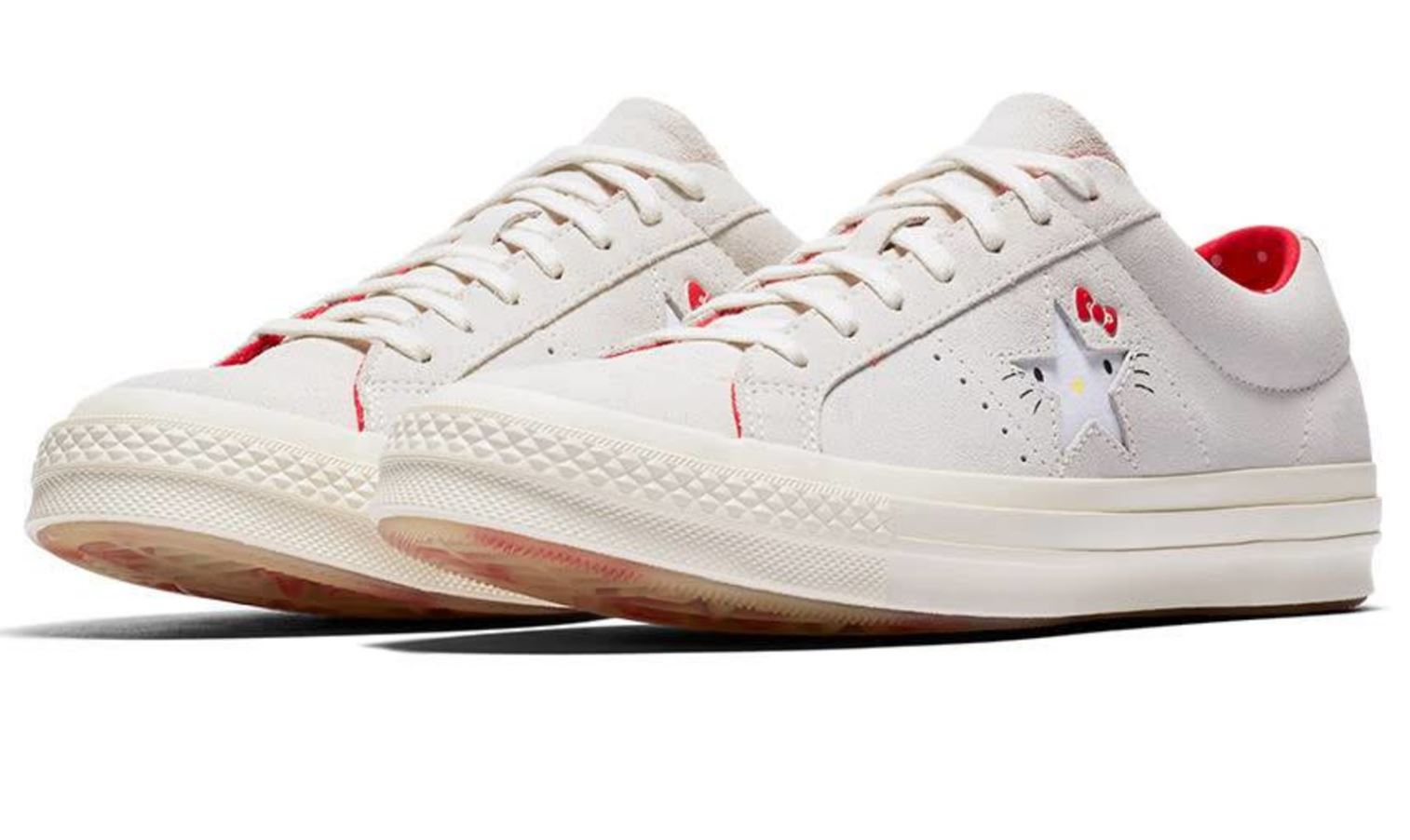 While some may regard them as nothing more than a passing fad, Hello Kitty Converse sneakers quickly became a must-have fashion item when the line dropped in 2018. But what makes these sneakers so desirable?
Vaporous leather is a type of synthetic leather that is both environmentally friendly and durable. It also has a softer feel than traditional leather, making it more comfortable to wear.
Whether you're a die-hard Hello Kitty fan or simply looking for a versatile and stylish pair of shoes, the One Star Converse sneakers (with our beloved kitten peeking through the star) are just bonkers!
Key Specs
Price Range: $90 – $100
Type: One Star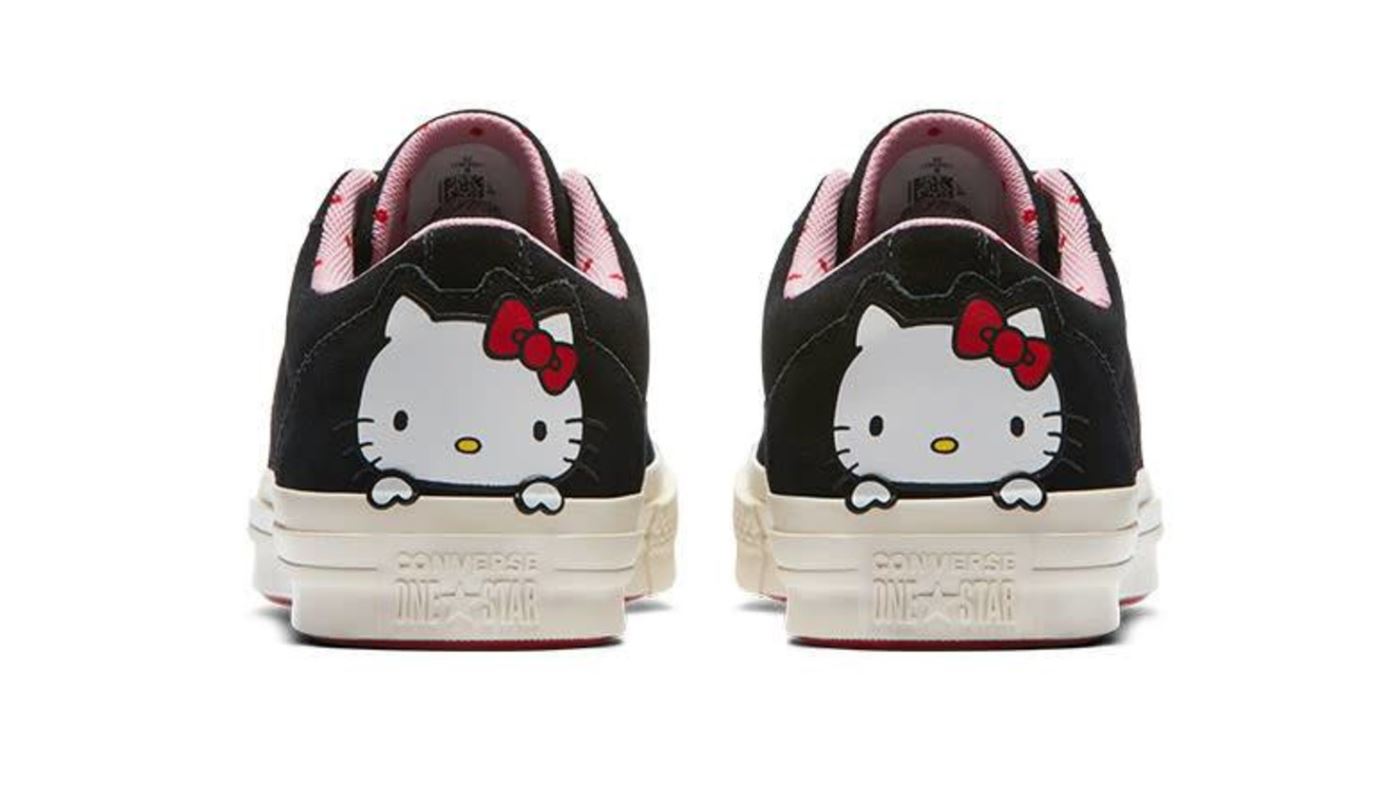 While Converse sneakers are popular among people of all ages, the Hello Kitty range has a special appeal for fans of the iconic feline. The black Hello Kitty Converse sneakers are a stylish choice that would look good with any outfit. I'd wear them with jeans or a dress any day. I love them; I want them in my wardrobe so badly!
The sneakers have a suede upper with a polka dot lining, and Hello Kitty herself is embroidered on the heel cup. The shoes also have a vulcanized rubber outsole for durability, making them a great choice for everyday wear.
Key Specs
Price Range: $70 – $80
Type: One Star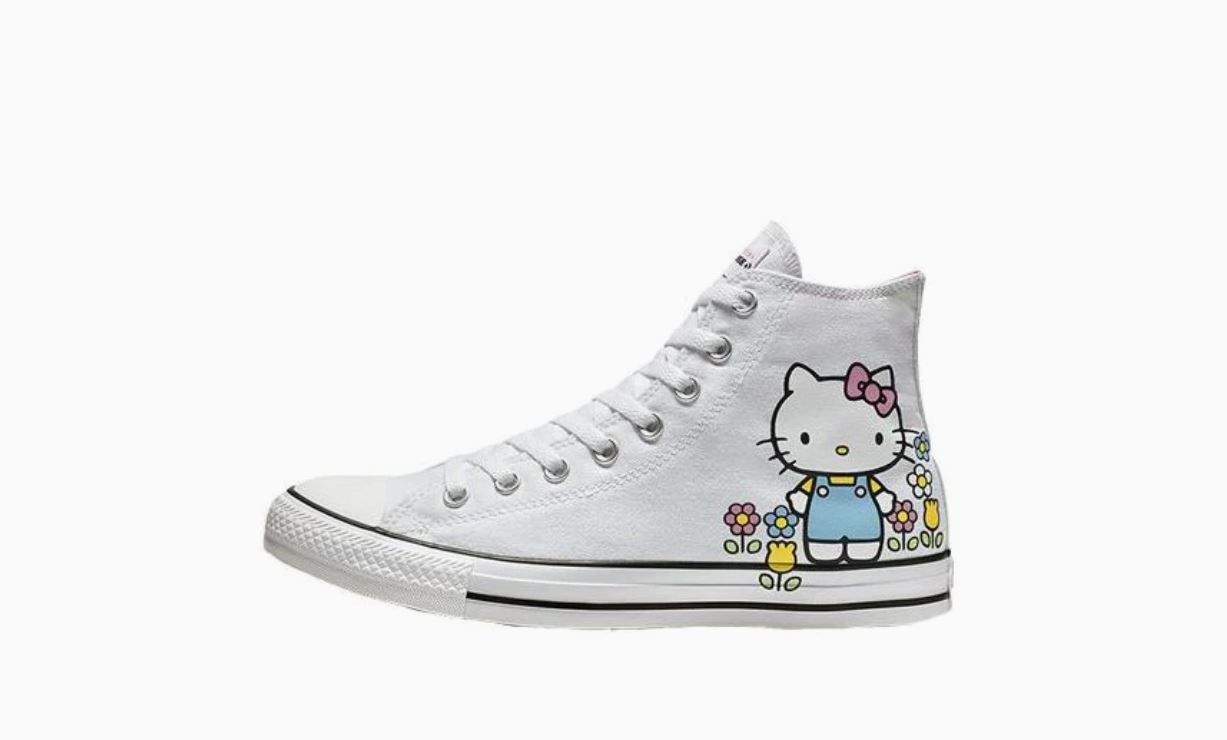 I can't decide which one are my favorite; these or the black ones at the top of the list.
In my opinion, if you own these, you'll be the most stylish person in the room! You'll have a comfortable shoe that lasts as long as you're good at keeping white sneakers clean. They show that you're unique and fun, just like Hello Kitty. They're the perfect sneakers if you love classic style with a modern twist.
Key Specs
Price Range: $140 – $150
Type: Chuck Taylor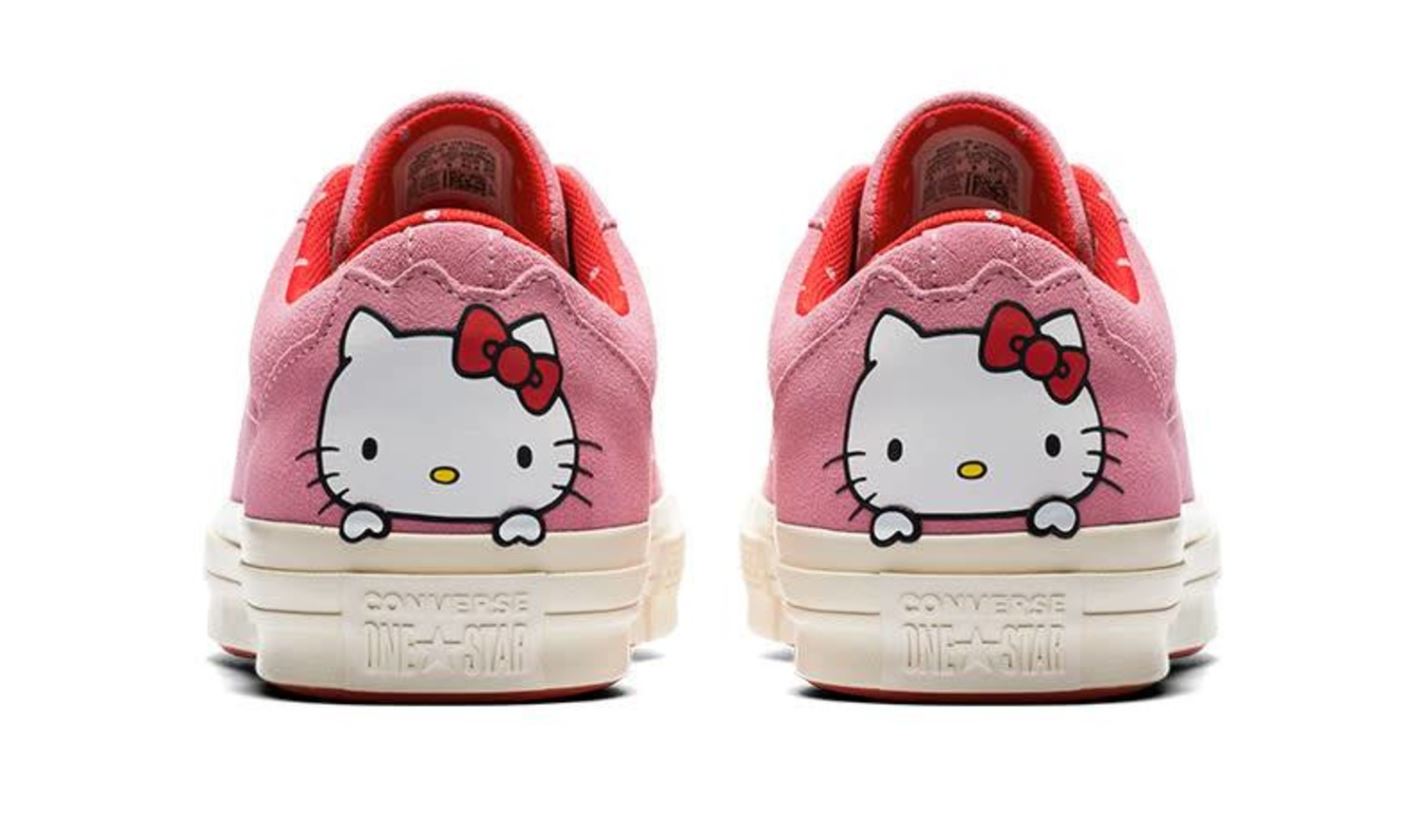 Also available in toddler size https://www.x20.com/us/one-star-2v-ox-prism-pink-fiery-red-crvpi-762943c.html
If you want that unique Hello Kitty sneaker for the fan in your life, this is the right option to go with. These gorgeous pink sneakers have a printed Hello Kitty underlay and our favorite animated cat on the heel cup too!
They're just plain fun to wear. Whether you're running errands or going out on the town, pink Hello Kitty Converse shoes add a touch of whimsy and personality to any outfit. I caved and ordered them for my daughter for Christmas. I hope they show up in time!
Key Specs
Price Range: $40 – $80
Type: One Star
For all die-hard fans of the Hello Kitty Converse collection, it has been added to the NIKEiD personalization service. This addition will allow you to add your own spin to these adorable shoes.
Choose different colors, add little designs, and more! How cool is that?
DIY Hello Kitty Converse
When I was a kid, drawing and painting on your sneakers was all the rage. And me, being the artsy kid I was, would always get my parents to buy me plain white canvas sneakers so I could make them my own. I didn't care about having what everyone else had; I was the kid who stood out. I wanted something NO ONE else had.
So, seeing the internet flush with artists who offer custom-painted Converse sneakers just blows my mind! How amazing is that? You can find reputable creatives on sites like Etsy and Redbubble that will paint whatever you want on your plain sneakers. Take some time and check them out if you want a special Hello Kitty design (or something from another fandom).
FAQs
Question: How Can You Tell Converse Are Fake?
Answer: The first way to tell whether the converse is fake is to check the retailer. Converse has a store locator tool on its official website. It'll allow you to find authorized converse retailers in your area. If you prefer to shop for footwear online, you'll want to read reviews and feedback from the online retailer first. Also, examine the photos because scammers tend to steal and edit fake images.
Question: What Are Those Sneakers That Look Like Converse?
Answer: Did you come across something that is like Converse but quite not Converse? There are several sneakers that resemble Converse's design. These include the Nike Blazers 77s, Dior B23 High Top Logo Oblique, Vans Classic Old Skool, Cariuma OCA High Tops, and Diemme Loria Low.
Question: Are Chuck Taylors Different Than Converse?
Answer: Chuck Taylors aren't Different from Converse. They're a model of casual shoe manufactured by Converse in the early 20th century. The shoes are named after Charles Hollis Taylor, an American basketball player, and basketball shoe /product marketer/salesman.
Bottom Line
Converse and Hello Kitty have teamed up for what one can only describe as the happiest footwear collection ever. Just get a pair or two of these delightful Hello Kitty x Converse for every occasion, and you're good.
And if you're worried that wearing Hello Kitty as an adult is questionable, you're way wrong. No one is ever too old to inject some Hello Kitty into your life.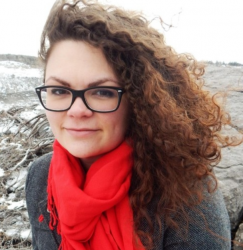 Latest posts by Candace Osmond
(see all)